28 Examples of Artificial Intelligence Shaking Up Business as Usual
Examples of artificial intelligence (AI) in pop culture usually involve a pack of intelligent robots hell-bent on overthrowing the human race, or at least a fancy theme park. Sentient machines with general artificial intelligence don't yet exist, and they likely won't exist anytime soon, so we're safe... for now. 
That's not to make light of AI's potential impact on our future. In a recent survey, more than 72% of Americans expressed worry about a future in which machines perform many human jobs. Additionally, tech billionaire Elon Musk, long an advocate for the regulation of artificial intelligence, recently called AI more dangerous than nukes. Despite these legitimate concerns, we're a long way from living in Westworld.
Artificial Intelligence Examples
Manufacturing robots
Self-driving cars
Smart assistants
Proactive healthcare management
Disease mapping
Automated financial investing
Virtual travel booking agent
Social media monitoring
Inter-team chat tool
Conversational marketing bot
Natural Language Processing (NLP) tools
Whether we realize it or not, artificial intelligence is all around us and playing an active role in our daily lives. Every time we open our Facebook newsfeed, do a Google search, get a product recommendation from Amazon or book a trip online, AI is lurking in the background.
Take a deeper dive into these 28 examples of artificial intelligence showing the breadth of the technology's applications across multiple industries.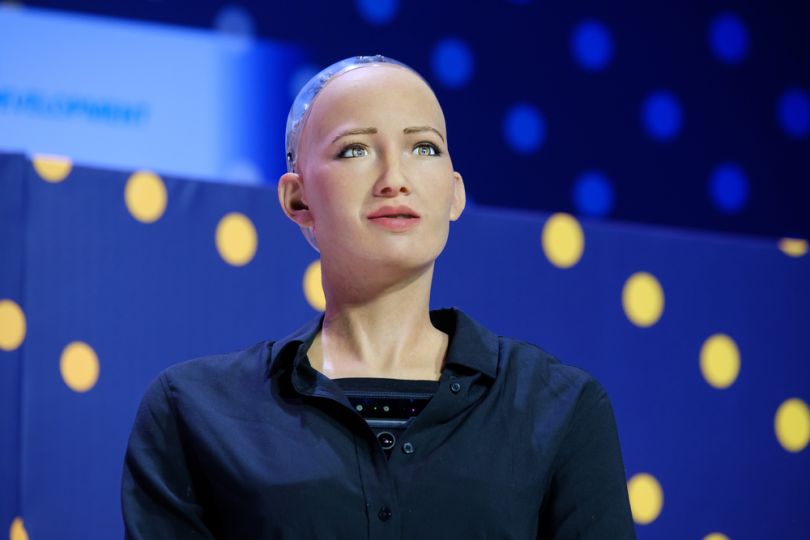 Robotics
Industry leaders still can't agree on what the term "robot" embodies. Roboticists understand robots to be programmable machines that carry out tasks, but nobody can pinpoint exactly where that definition ends.
Today's AI-powered robots, or at least those machines deemed as such, possess no natural general intelligence, but they are capable of solving problems and "thinking" in a limited capacity.
From working on assembly lines at Tesla to teaching Japanese students English, examples of artificial intelligence in the field of robotics are plentiful.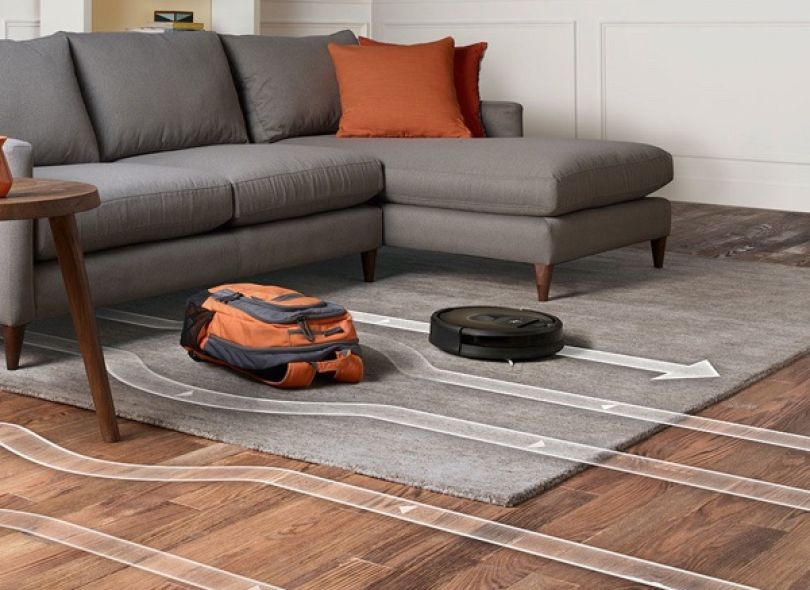 iRobot: Smarter home robots
Industry: Consumer Electronics, Software, Hardware
Location: Bedford, Mass.
How it's using AI: That makers of the popular Roomba, iRobot, are back with a new, much smarter robotic vacuum. 
The Roomba 980 model uses artificial intelligence to scan room size, identify obstacles and remember the most efficient routes for cleaning. The self-deploying Roomba can also determine how much vacuuming there is to do based on a room's size, and it needs no human assistance to clean floors.
The company completed its first year as a purely consumer-focused business in 2017, pulling in $883.9 million in revenue, and has shipped more than 10 million Roombas since 2002.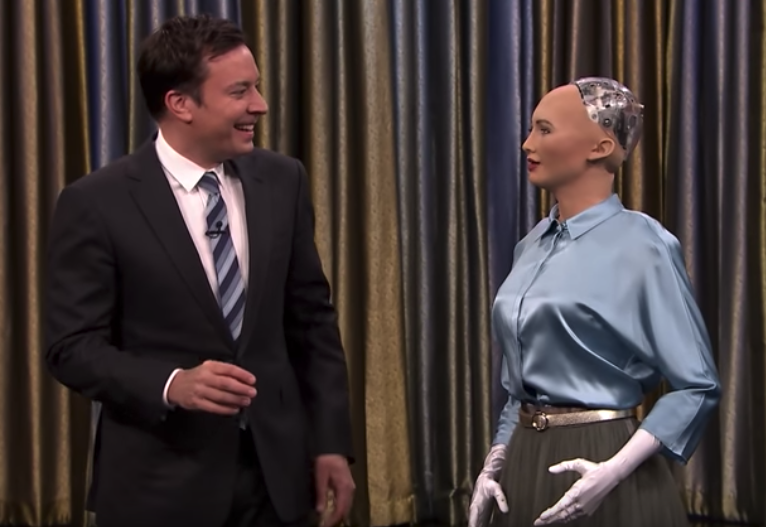 Hanson Robotics: Building humanoid robots
Industry: Robotics, Artificial Intelligence
Location: Hong Kong
How it's using AI: Hanson Robotics is building humanoid robots with artificial intelligence for both the commercial and consumer markets.
The Hanson-created Sophia (pictured above) is an incredibly advanced social-learning robot. Through AI, Sophia can efficiently communicate with natural language and use facial expressions to convey human-like emotions.
Sophia has become something of a media celebrity over the past few years, featured on various talk shows, including a memorable appearance with a clearly weirded-out Jimmy Fallon on The Tonight Show. The robot has even accepted citizenship from Saudi Arabia.
Hanson plans to introduce an entire line of robots like Sophia, which they believe "have immediate applications as media personalities in movies and TV shows, entertainment animatronics in museums and theme parks, and for university research and medical training applications."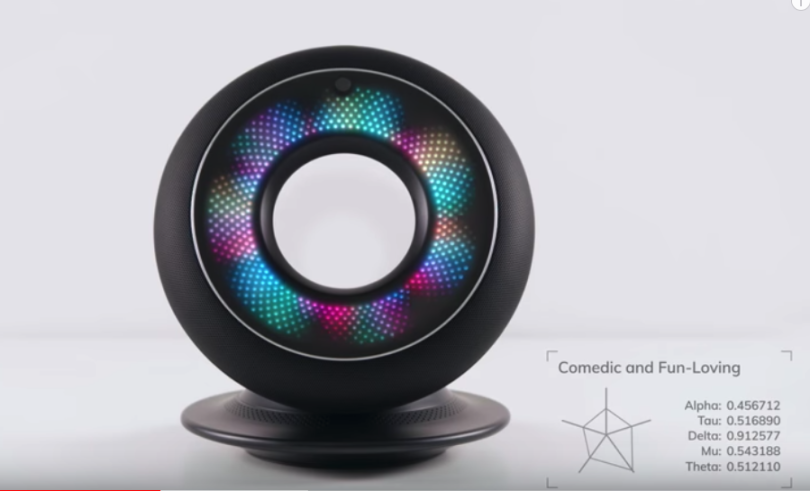 Emotech: Olly, an AI-assistant with personality
Industry: Robotics, AI, Hardware
Location: London
How it's using AI: Emotech is the creator of Olly a voice-controlled AI assistant similar to Amazon Alexa or Google Home, but with one distinct difference — Olly has an evolving personality.
Olly's personality comes from a mix of machine learning algorithms that teach the robot to gradually be more like its owner. 
Emotech's AI-powered technology can understand a user's facial expressions, voice inflections and verbal patterns to proactively start conversations and make pertinent suggestions. The small, robotic table-top assistant is also capable of movement, orienting itself toward the user when determining what to do next.
Olly's abilities are far beyond anything current voice assistants are capable of doing. For example, if Olly sees you resting your head, it may ask if you've had a long day and then suggest some of your favorite music to help you unwind. See for yourself.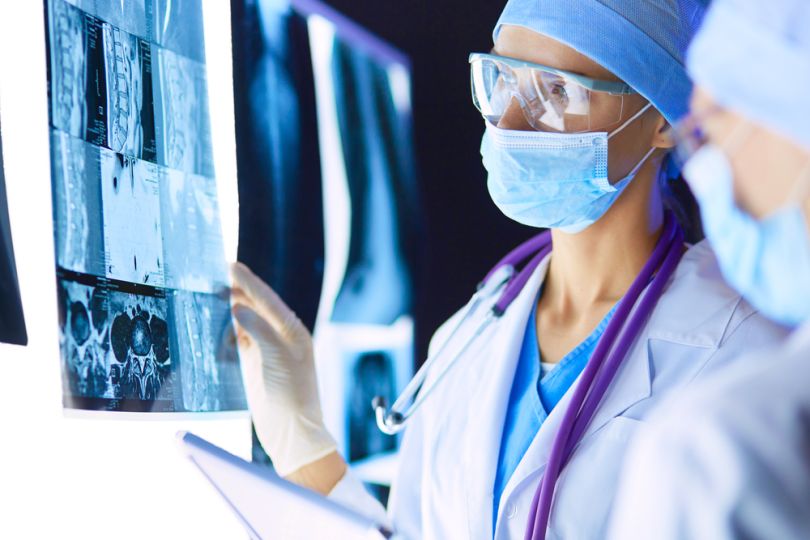 Healthcare 
Artificial intelligence is proving to be a game-changer in healthcare, improving virtually every aspect of the industry from robot-assisted surgeries to safeguarding private records against cyber criminals.
Healthcare has long suffered from skyrocketing medical costs and inefficient processes. Artificial intelligence is giving the maligned industry a much-needed makeover.
AI-enabled virtual assistants are reducing unnecessary hospital visits and giving nurses 20% of their time back in the process; workflow assistants are helping doctors free up 17% of their schedules; pharmaceutical companies are researching lifesaving medicines in a fraction of the time and cost it traditionally takes; and AI is even being used to help bring healthcare to underdeveloped nations.
Here are a few examples of how artificial intelligence is streamlining processes and opening up innovative new avenues for the healthcare industry.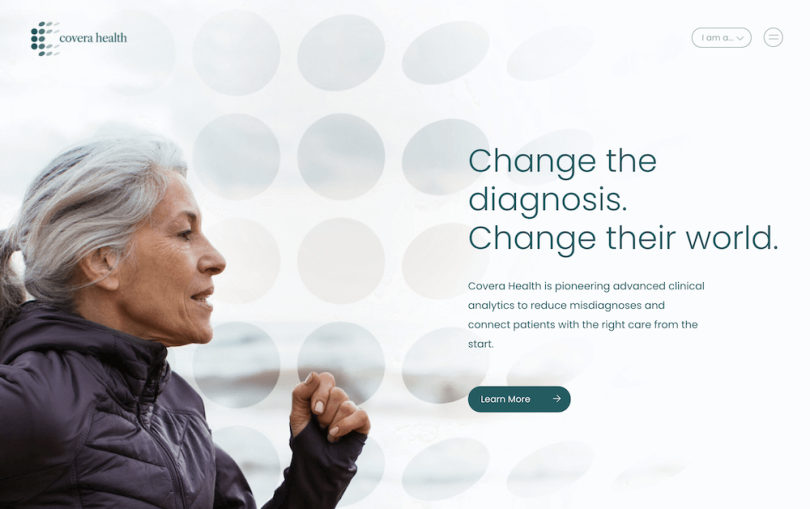 Industry: Diagnostics
Location: New York, NY
How it's using AI: Covera Health is utilizing collaborative data sharing and applied clinical analysis to reduce the number of misdiagnosed patients throughout the world. The company's proprietary technology utilizes a framework that combines advanced data science and artificial intelligence to sort through existing diagnostics to provide practitioners with more accurate symptom data when making a decision that will have a major impact on a patient's life — reducing cascading effects of misguided care and saving the healthcare industry hundreds of billions of dollars.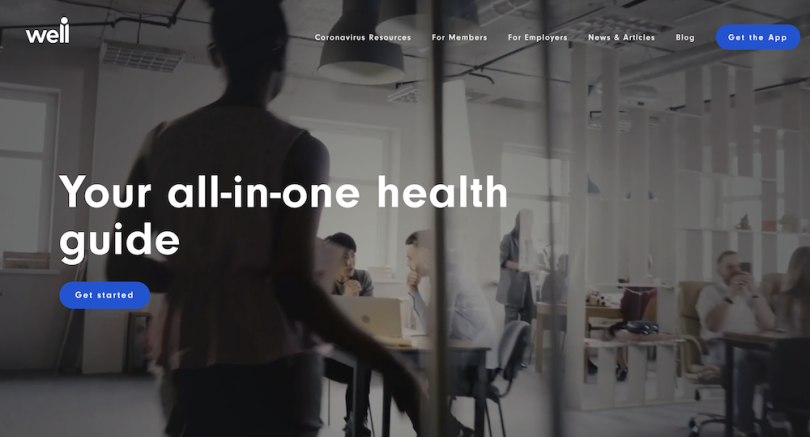 Industry: Personalized health guidance
Location: Chapel Hill, NC
How it's using AI: Well allows people to live better lives and receive the medical guidance they need quickly, allowing them to make more informed decisions about the care they receive.
Driven by a proprietary AI-driven "health engine" that helps personalize health guidance to each user, Well guides people through the right health journey based on their pre-existing conditions, ongoing health concerns and gaps in general health knowledge. The health engine combines both personal and external health data to provide informed advice based on other user experiences while also providing points that can be redeemed at stores for completing challenges and supporting communities, helping users with everything from screenings and questionnaires through prescription support, vaccination advice, recommended doctors visits and specific condition guidance.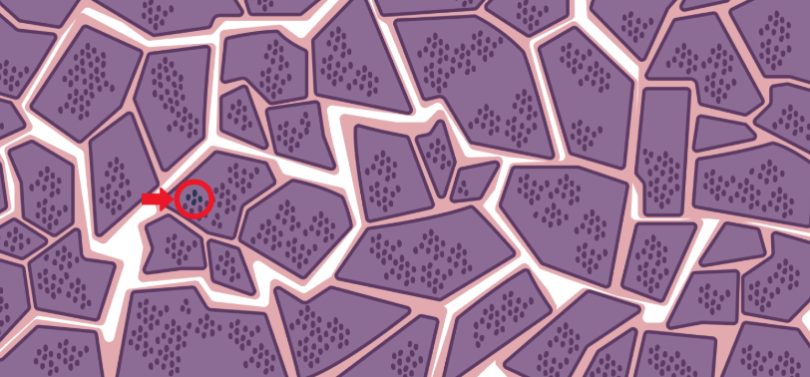 PathAI: Improving diagnostic pathology
Industry: Health Diagnostics, Machine Learning
Location: Boston
How it's using AI: PathAI creates AI-powered technology for pathologists.
The company's machine learning algorithms help pathologists analyze tissue samples and make more accurate diagnoses. The aim is to not only improve diagnostic accuracy, but also treatment. PathAI's technology can also identify optimal clinical trial participants.
PathAI has worked with the Bill & Melinda Gates Foundation and Philips to develop high-volume prognostic test support tools and plans for sustainable access to their advanced diagnostic services.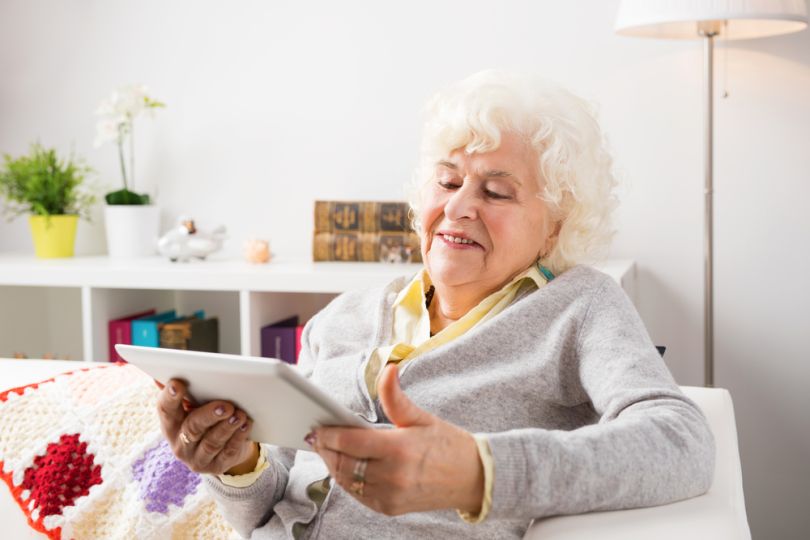 Pager: Proactive healthcare management
Industry: Healthcare, Mobile App
Location: NYC
How it's using AI: Pager uses artificial intelligence to help patients with minor aches, pains and illnesses.
The company deploys machine learning to analyze clinical and claims data to discover gaps in a patient's healthcare treatment. In addition to making healthcare recommendations, this concierge-like service helps patients schedule appointments and make payments.
The Pager app allows any user to chat with a nurse via text 24/7, talk to a doctor via video chat and have prescriptions filled as needed.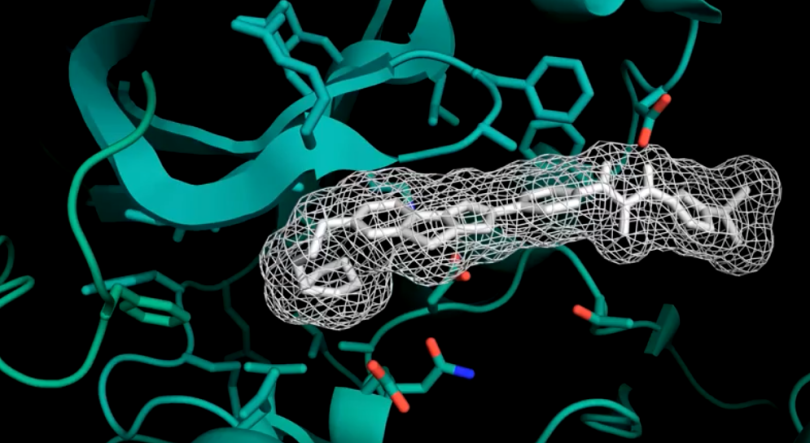 Atomwise: Streamlining drug discovery
Industry: Machine Learning, Healthcare
Location: San Francisco
How it's using AI: Atomwise is using AI and deep learning to facilitate drug discovery.
Using technology based on convolutional neural networks, Atomwise's algorithms can "extract insights from millions of experimental affinity measures and thousands of protein structures to predict the binding of small molecules to proteins."
The company's AI has improved hit rates by 10,000x and screens 10 to 20 million compounds a day while identifying characteristics of patients for clinical trials. With the ability to analyze billions of compounds and identify areas for drug discovery, the technology is rapidly speeding up the work of chemists.
Atomwise is being used to tackle some of the most pressing medical issues of the day, including Ebola and multiple sclerosis.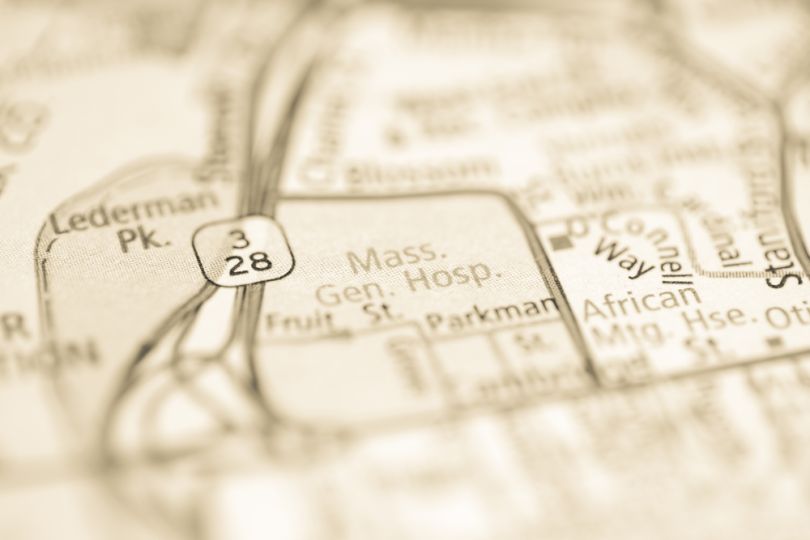 Massachusetts General Hospital: AI in the ER and beyond
Industry: Hospital, Medical Research
Location: Boston
How it's using AI: Massachusetts General Hospital, one of the oldest hospitals in the world, has partnered with computing company NVIDIA to implement AI-powered machines for disease detection, diagnosis, treatment and management processes.
The programs are currently training with more than 10 billion medical images in radiology and pathology to facilitate faster testing and diagnostic capabilities.
The hospital recently completed a pilot system using AI to quickly prescreen patients for pneumothorax, more commonly known as a collapsed lung. The results were promising enough that there are plans to implement the technology in the ER.
Self-Driving Cars
Self-driving cars are the ultimate sign that the future is upon us. Once considered science fiction, self-driving technology is slowly inching its way towards a driverless reality. In fact, it's expected that more than 33 million autonomous vehicles will be hitting the road by 2040. We can thank AI for the breakthroughs we're seeing in a truly futuristic technology.
Artificial intelligence is literally driving the future of the self-driving car industry. These cars are loaded with sensors that are constantly taking note of everything going on around the car and using AI to make the correct adjustments. These sensors capture thousands of data points every millisecond (like car speed, road conditions, pedestrian whereabouts, other traffic, etc.), and use AI to help interpret the data and act accordingly- all in a blink-of-an-eye. We may still have a long way to go until we're fully capable of driving autonomously, but these companies below and paving the way towards an autonomous driving future.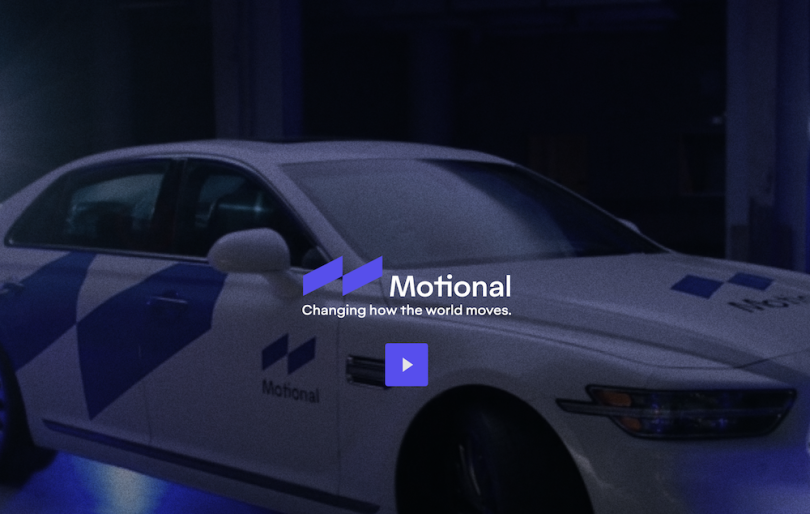 Industry: Autonomous driving, ridesharing
Location: Santa Monica, CA
How it's using AI: Motional is utilizing advanced technology built with AI and machine learning to make driverless vehicles safer, reliable and more accessible.
The company was born from a joint venture between automotive tech company Apertiv and the Hyundai Motor Group, who combined their expertise in functional and forward-thinking technology to make better driverless technology adaptable in the present rather than in the future.
Combining short-range and long-range LiDAR sensors, radar, strategic camera placement and proprietary tech in development since 2016, Motional has provided more than 100,000 self-driven rides while maintaining a record of zero at-fault incidents. The company has begun partnering with major rideshare organizations like Lyft, Via and Cox Automotive to bring its technology to an even greater scale with roll-outs beginning as soon as 2021.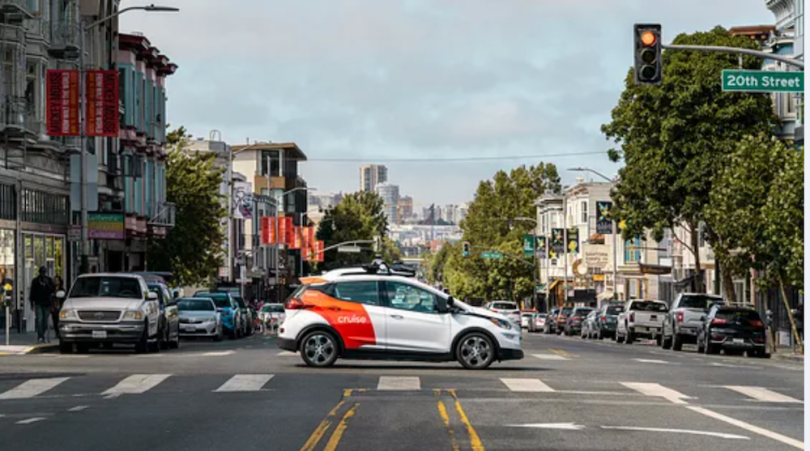 Cruise: Self-driving into the future
Industry: Autonomous Driving, Car Manufacturing, Artificial Intelligence, Data Science
Location: San Francisco
How it's using AI: Cruise is on the cutting-edge of autonomous vehicles. The company's self-driving vehicles are some of the first in the world to hit the road, using AI to lead the way. The self-driving cars collect a petabyte's worth of information every single day. AI uses this massive data set to constantly learn about the best safety measures, driving techniques, most efficient routes, etc. to give the rider the ultimate assurance that they are safe.
Cruise is currently using AI to power their self-driving cars, as well as, their "Cruise Origin"- a self-driving electric shared vehicle. The sci-fi looking vehicle has traveled over 1 million miles in San Francisco alone without having a single fender bender.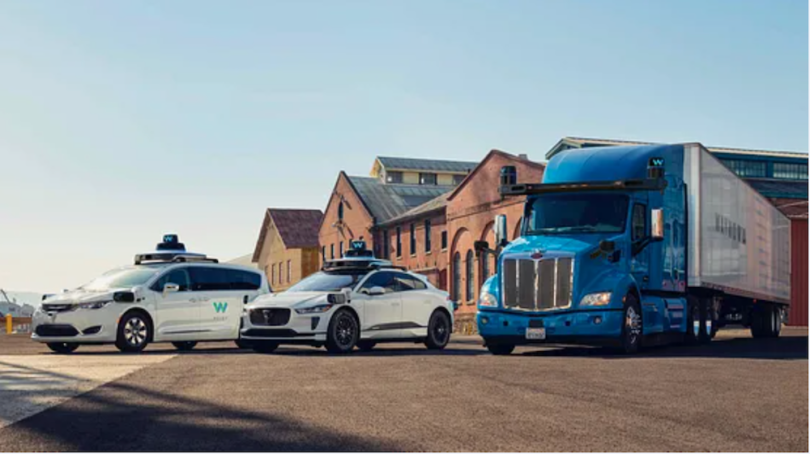 Waymo: An autonomous fleet of vehicles
Industry: Autonomous Driving, Logistics, Ridesharing
Location: Mountain View, California
How it's using AI: Waymo is Google's self-driving car project. The company builds a variety of AVs designed to meet the needs of drivers all over the country, including individuals, rideshare drivers and large trucking companies.
Waymo's vehicles have already driven millions of miles across more than 10 states, using AI along the way to collect and analyze data. Using an advanced suite of sensors, each Waymo vehicle collects data and uses artificial intelligence to decipher what will happen next. Thanks to AI, the Waymo vehicles can analyze situations and make safe predictions for optimal next moves without a human being ever having to interact with the steering wheel.
Waymo One, the company's ride-hailing service is currently being used in the Phoenix area to pick up riders and take them to their destinations- all autonomously, of course. Meanwhile, Waymo Via focuses on autonomous vehicles for long-haul logistics and last-mile delivery.

Luminar Technologies: Seeing the future
Industry: LIDAR, Autonomous Vehicles
Location: Palo Alto, California
How it's using AI: Luminar Technologies is producing one of the most advanced LIDAR-based vehicle vision products in the world. The company's sensors use fiber lasers that give a self-driving car's AI system an in-depth look at the world around them. The technology allows artificial intelligence-based software systems to see people, objects, events, road conditions, etc. from more than 250 meters away, so an autonomous vehicle can have plenty of time to analyze and react to any given situation. The innovative technology has the ability to measure speeds of different objects, so an AV can easily decipher its most optimal move in a safe amount of time.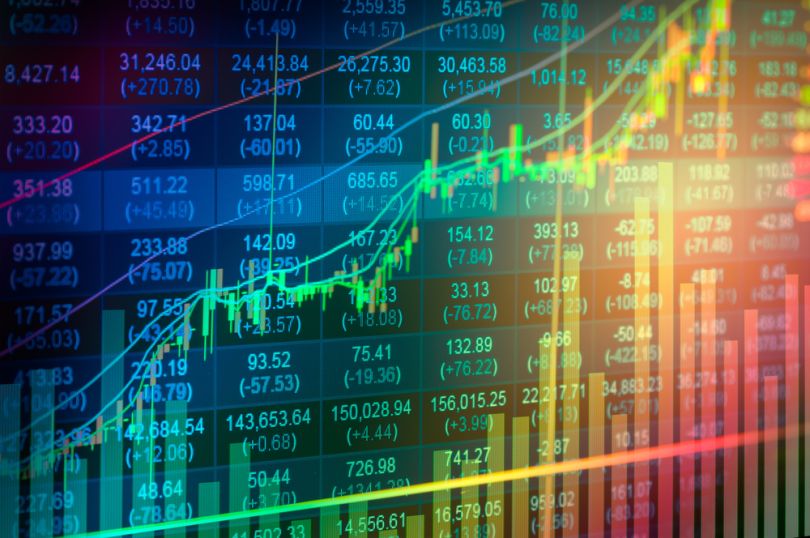 Finance
AI and the finance industry are a match made in heaven. The financial sector relies on accuracy, real-time reporting and processing high volumes of quantitative data to make decisions, all areas intelligent machines excel in.
As the industry takes note of AI's efficiency and accuracy, it is rapidly implementing automation, chatbots, adaptive intelligence, algorithmic trading and machine learning into financial processes.   
One of the biggest financial trends of 2018 is the robo-advisor, an automated portfolio manager.
These automated advisors use AI and algorithms to scan data in the markets and predict the best stock or portfolio based on preferences. Wealth management firms are turning towards robo-advisors, not only because it saves both the company and client time and money, but it also produces some extraordinary returns.
Here are a few examples of how artificial intelligence is changing the financial industry. 
Betterment: Robo-advisor pioneer 
Industry: Fintech, Impact Investing
Location: NYC
How it's using AI: Betterment is an automated financial investing platform and a pioneer of robo-advisor technology that uses AI to learn about an investor and build a personalized profile based on his or her financial plans.
Betterment's robo-advisors use algorithms to automate tax loss harvesting, trading, transactions and portfolio management, all tasks that used to require a lot of human elbow grease and know-how.
Betterment has $10 billion worth of assets under management and as of last year was serving 250,000 customers. 

AlphaSense: AI-powered financial search engine
Industry: Fintech, Search Engine
Location: NYC
How it's using AI: AlphaSense created an AI-powered financial search engine to help investment firms gain an informational edge.
Using a combination of linguistic search and natural language processing, the program can analyze key data points across 35,000 financial institutions. The system's ability to scan millions of data points and generate actionable reports based on pertinent financial data saves analysts countless hours of work.
Industry impact: According to the company's website, more than 800 financial firms use AlphaSense, including some Fortune 500 corporations.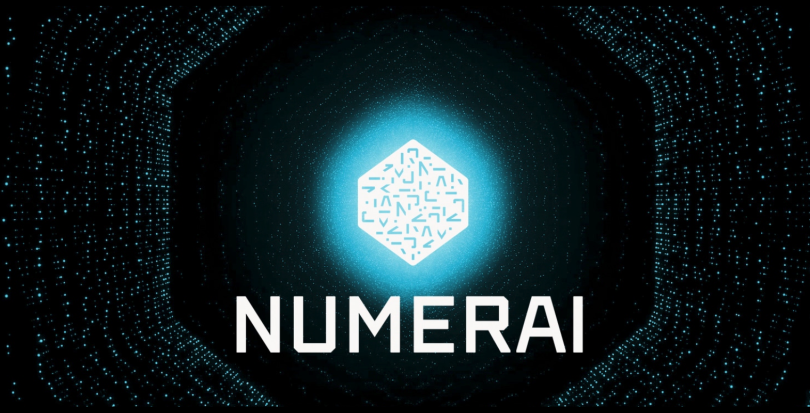 Numerai: An AI-powered, crowdsourced hedge fund 
Industry: Hedge Fund, Artificial Intelligence, Blockchain
Location: San Francisco
How it's using AI: Numerai is an AI-powered hedge fund using crowdsourced machine learning from thousands of data scientists around the world.
The company releases abstracted financial data to its community of data scientists, all of whom are using different machine learning models to predict the stock market.
The models are pitted against one another in a weekly tournament where creators compete for Numeraire (NMR), the company's cryptocurrency. The most accurate predictions make it to the top of the leaderboard and are awarded more tokens.  
But Numerai isn't really about rewarding winners and losers.  The competition is simply a way to collect more models. The company's real breakthrough is in how it synthesizes all of the varying approaches into a "Meta Model."
The diversity of the models within the "Meta Model" creates diversity in the portfolio, reducing risk and generating higher returns. Simply put, the more algorithms at work, the better. 
Industry impact The company is top secret about the makeup of the fund, its clients and performance, but has more than 35,000 data scientists contributing to its platform and has paid out some $15 million worth of its cryptocurrency.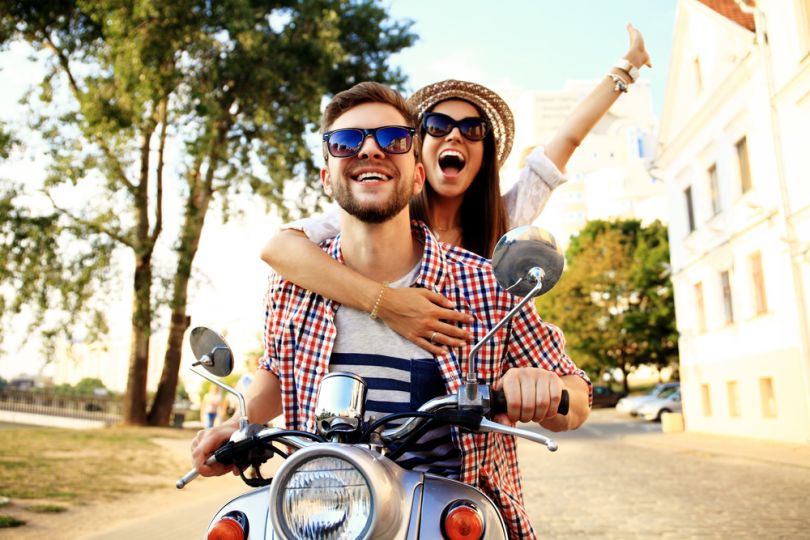 Travel & Transportation
Artificial intelligence is becoming a mega-trend in the travel and transportation industries. From making travel arrangements to suggesting the most efficient route home after work, AI is making it easier to get around.
Travel companies are especially capitalizing on ubiquitous smartphone usage. More than 70% of users claim they book trips on their phones, review travel tips and research local landmarks and restaurants. One out of three people say they've used a virtual travel assistant to plan their upcoming trips.
AI-powered chatbots are rapidly changing the travel industry by facilitating human-like interaction with customers for faster response times, better booking prices and even travel recommendations.
For example, telling a travel chatbot you want to go to Paris might yield a natural language response suggesting flights, hotels and things to do in City of Light based on a user's preferences culled from the conversation.
Here are some examples of how artificial intelligence is being used in the travel and transportation industries.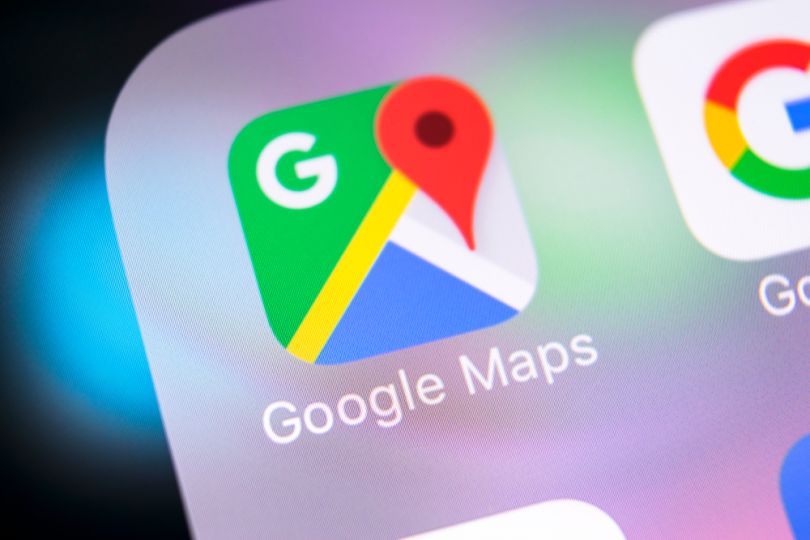 Google: Smart maps
Industry: Search Engine, Artificial Intelligence, IT, Video Streaming
Location: Mountain View, Calif.
How it's using AI: Google uses AI in a number of areas, but the technology's specific application in Google Maps makes our commutes a little easier.
With AI-enabled mapping, the search giant's technology scans road information and uses algorithms to determine the optimal route to take, be it on foot or in a car, bike, bus or train.
In the near future, Google plans to further advance artificial intelligence in the Maps app by implementing its voice assistant and creating augmented reality maps in real time.
 Aside from helping millions of users find their way everyday, the popular ridesharing service Lyft built its navigation features for drivers using Google Maps.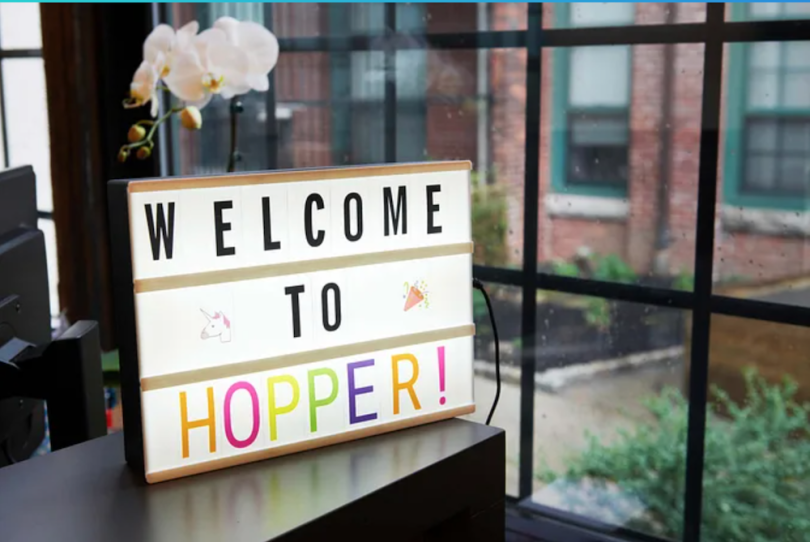 Hopper: AI-Powered Travel Booking
Industry: Travel, Mobile App
Location: Boston, Montreal
How it's using AI: Hopper uses AI to predict when you should be able to book the lowest prices for flights, hotels, car and vacation home rentals. The company's AI scans hundreds of bookings and will present them with the most up-to-date prices. But, there's so much more to this AI. 
Using historical flight and hotel data, Hopper will also make recommendations to the user on if the booking has reached its lowest price point or if the user should hold out a bit longer for the price to drop. To date, Hopper's AI-based algorithm has saved users more than $2.2 billion on flights alone.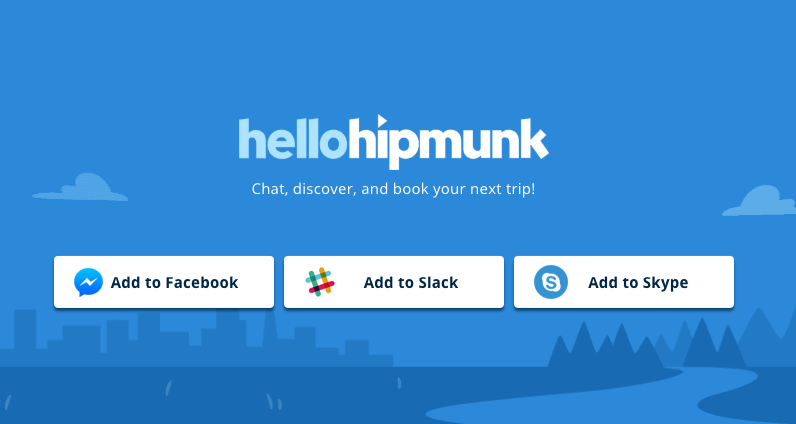 Hipmunk: Virtual travel assistant
Industry: Mobile App, Travel
Location: San Francisco
How it's using AI: Hipmunk from Concur provides booking prices for flights, hotels, excursions and even vacation rentals through Airbnb. The company's "Hello Hipmunk," launched in 2015, is an AI-powered travel assistant.
Chatting with the bot on Facebook, Slack or Skype, users can book flights and find vacation ideas based around themes and interests. Travelers can also copy "Hello Hipmunk" on an email discussing potential travel plans and the bot will offer travel suggestions. Additionally, the virtual assistant will scan your calendar for upcoming events and begin organizing a future trip.
"Hello Hipmunk" was one of the first-ever travel chatbots and is still popular more than two years after it launched. Overall, the virtual assistant industry is growing rapidly and is expected to reach $15.8 billion in total revenue by 2021.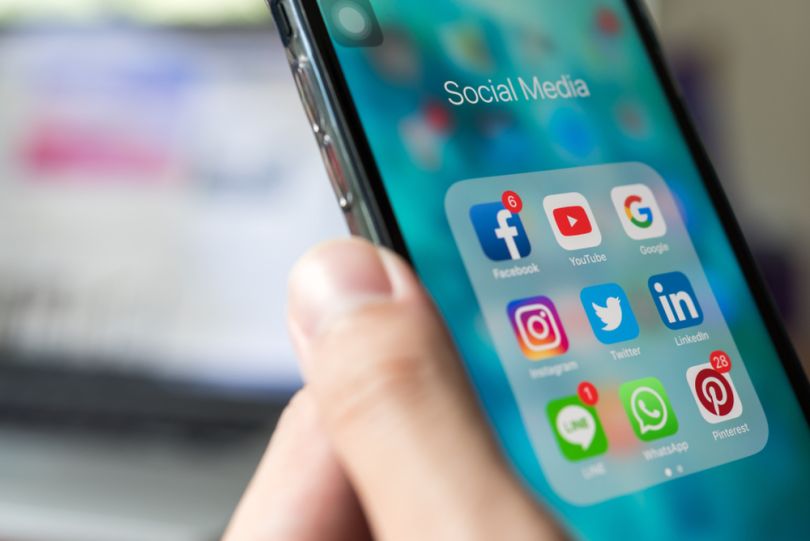 Social Media
With more than 2.77 billion active profiles across platforms like Twitter, Facebook and Snapchat, social media is in a constant battle to personalize and cultivate worthwhile experiences for users.
Artificial intelligence might make or break the future of the industry.
With its ability to organize massive amounts of data, recognize images, introduce chatbots and predict shifts in culture, AI is highly valuable to an industry with billions of users and about $45 billion in annual revenue.
Additionally, advanced machine learning is likely to prove critical in an industry that's under pressure to police fake news, hate speech and other bad actors in real time.
Here are a few examples of how some of the biggest names in the game are using artificial intelligence.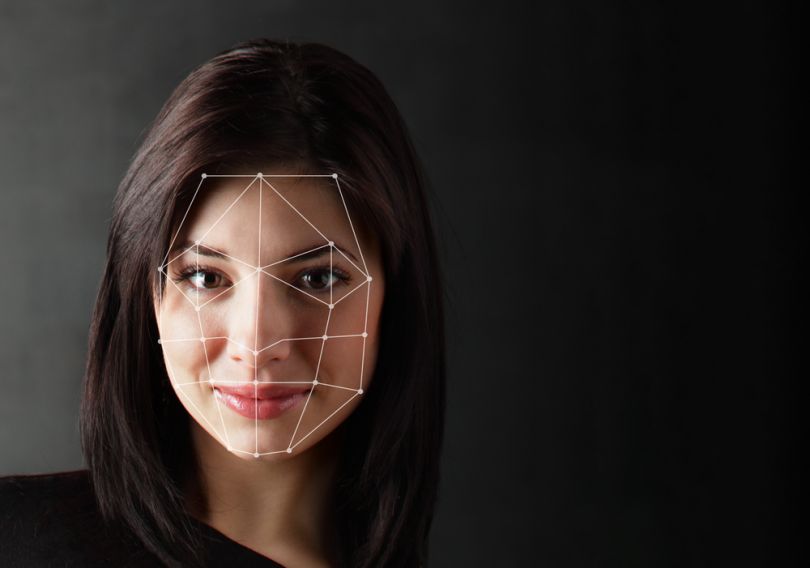 Facebook: Image recognition breakthroughs
Industry: Social Media
Location: Menlo Park, Calif.
How it's using AI: Whether it's Messenger chatbots, algorithmic newsfeeds, photo tagging suggestions or ad targeting, AI is deeply embedded in Facebook's platform.  
The company's artificial intelligence team recently trained an image recognition model to 85% accuracy using billions of public Instagram photos tagged with hashtags. The method is a major breakthrough in computer vision modeling.
Facebook is already using a combination of artificial intelligence and human moderation to combat spam and abuse. With breakthroughs in image recognition and a doubling-down on AI research, Facebook is counting on artificial intelligence to help it police the world's largest media platform.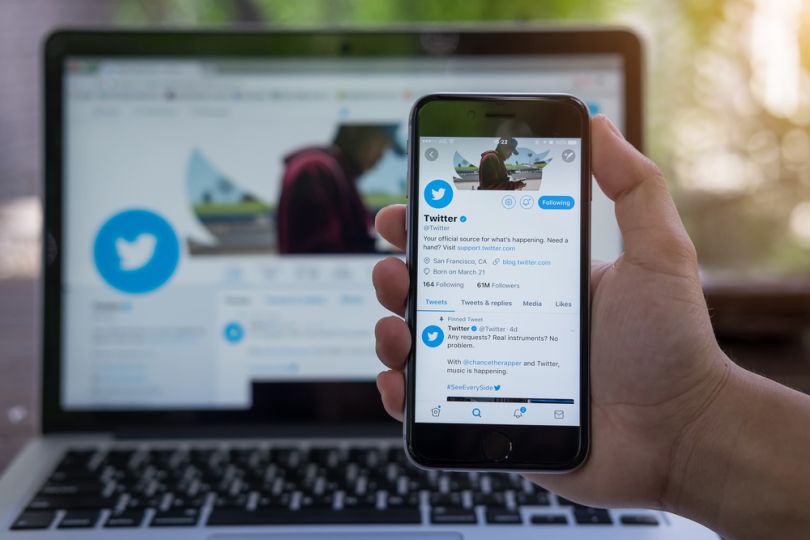 Twitter: Weeding out bad actors 
Industry: Social Media
Location: San Francisco
How it's using AI: You can thank AI for the tweets you see on Twitter. The social media giant's algorithms suggest people to follow, tweets and news based on a user's individual preferences.
Additionally, Twitter uses artificial intelligence to monitor and categorize video feeds based on subject matter. The company's image cropping tool also uses AI to determine how to crop images to focus on the most interesting part. 
Twitter's AI was recently put to work identifying hate speech and terroristic language in tweets. In the first half of 2017, the company discovered and banned 300,000 terrorist-linked accounts, 95% of which were found by non-human, artificially intelligent machines.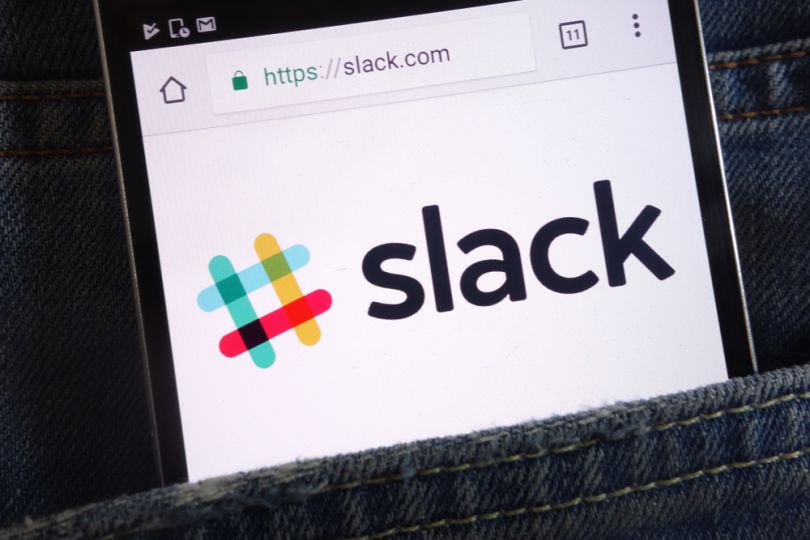 Slack: Collaboration via the 'work graph'
Industry: Software, Messaging, Collaboration Tool
Location: San Francisco
How it's using AI: Slack's AI uses a data structure called the "work graph" to gather information on how each company and its employees use the tool and interact with one another.
Data from the "work graph" can then be used to train artificial intelligence models that make Slack more user-friendly. For example, the company estimates the average user is bogged down by more than 70 messages a day. Slack uses machine learning and natural language processing in a feature called "Highlights" to move more relevant messages to the top.
In addition to "Highlights," Slack's search uses artificial intelligence to help users pinpoint knowledge experts and the channels where they can be reached based on an analysis of who is talking about what and where.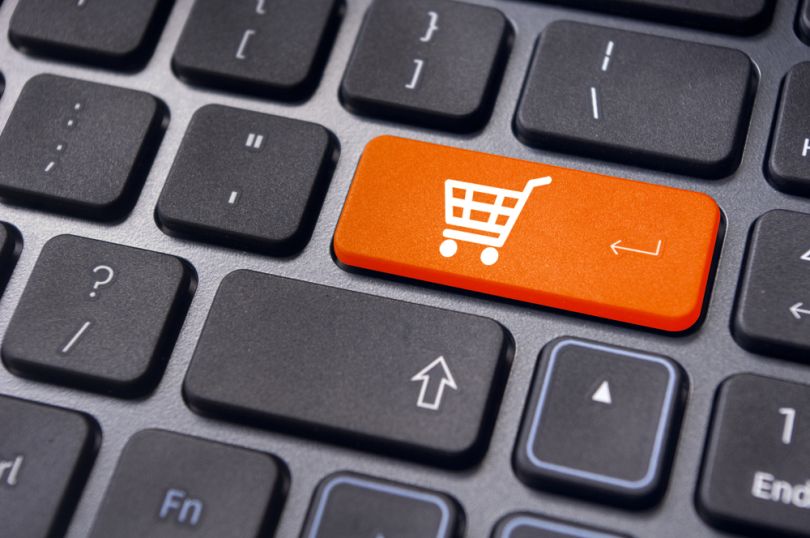 E-Commerce
Ever scrolled through a website only to find an image of the exact shirt you were just looking at on another site pop up again? You can thank artificial intelligence for that.
Implementing machine learning into e-commerce processes enables companies to build personal relationships with customers. AI-driven algorithms personalize the user experience, increase sales and build loyal and lasting relationships.
Companies use artificial intelligence to deploy chatbots, predict purchases and gather data to create a more customer-centric e-commerce experience. Here's how some major e-commerce leaders are implementing AI to boost sales and loyalty.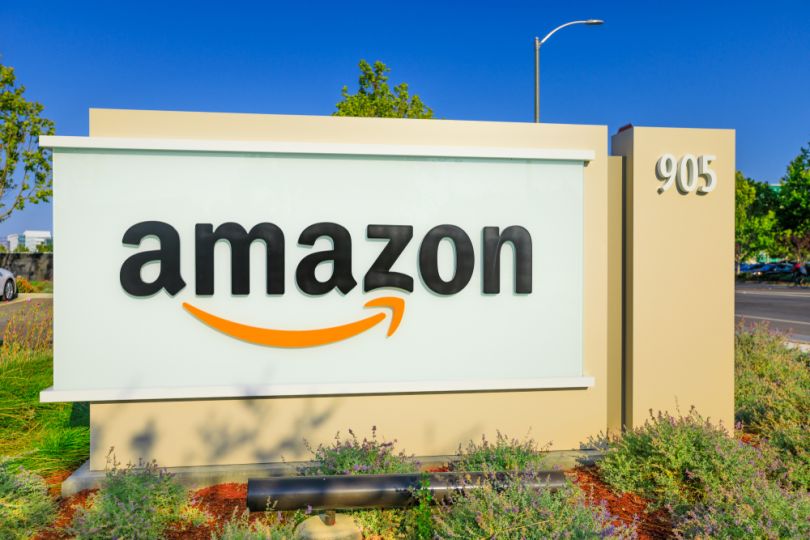 Amazon: AI-powered... everything
Industry: E-commerce, Media, Food, etc.
Location: Seattle
How it's using AI: Amazon is the king of e-commerce AI. Whether it's the company's recommendations on which products to buy, the warehouse robots that grab, sort and ship products or the web services that power the website itself, Amazon employs artificial intelligence in almost every step of its process.
In 2014 the company introduced its AI-powered voice assistant, Alexa. Inspired by the computers on Star Trek, Alexa ushered in a wave of powerful, conversation-driven virtual assistants.
Amazon has practically rebuilt its business on artificial intelligence, with a plethora of AI projects. Simply put, if you've done anything at all on Amazon in the last five years, an algorithm has helped you do it.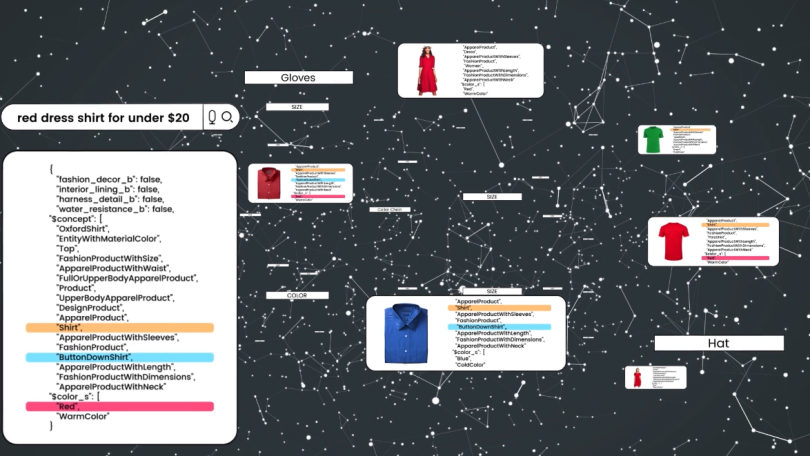 Twiggle: NLP for e-commerce search
Industry: Artificial Intelligence, E-Commerce, Natural Language Processing
Location: Tel-Aviv, Israel
How it's using AI: Twiggle, an advanced search engine for e-commerce sites, uses natural language processing to boost search relevance and product awareness for businesses.
The combination of human-like deep learning and an understanding for the retail industry helps connect customers to exactly what they need.   
Twiggle claims a site with two million visitors a month might lose as many as 266,600 customers from bad search. For customers that use its search, the company boasts a 9% increase in "add to cart" and a 12% increase in click-through rate.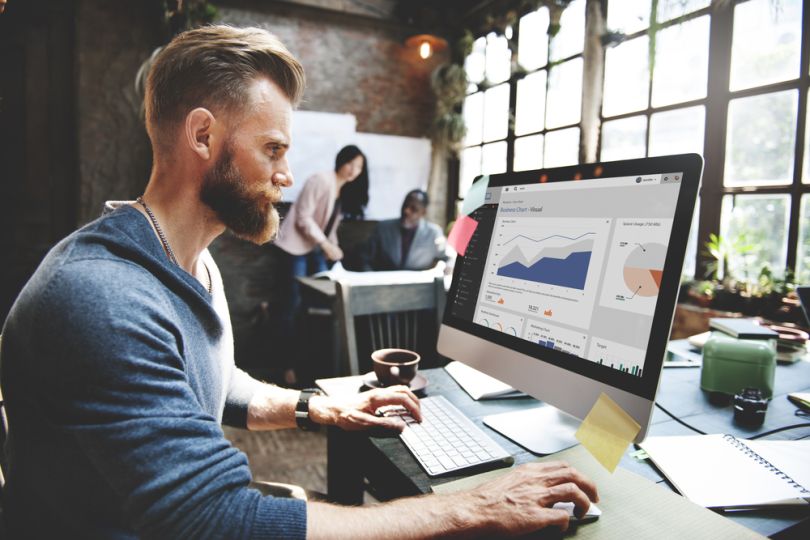 Marketing
Marketers are allocating more and more of their budgets for artificial intelligence implementation as machine learning has dozens of uses when it comes to successfully managing marketing campaigns.
Another reason for the budget increase? AI-powered tools have now become widely available to small and mid-sized businesses.
Artificial intelligence is helping marketers build in-depth customer insight reports, power pertinent content creation and book more impactful business meetings — all without a large human influence.
Here's a look at a few examples of artificial intelligence in marketing.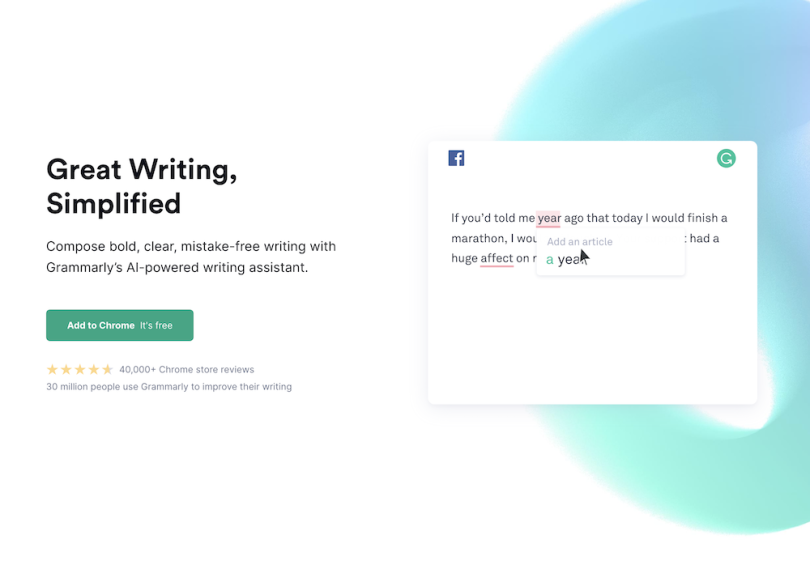 Industry: Software
Location: San Francisco, CA
How it's using AI: Grammarly is like as if an editor was reviewing your writing in real time.
Okay, maybe Grammarly can't do everything an editor can but it can help make everyone's writing clearer and more correct. The AI-powered writing assistant combines data science, machine learning, authentication and various other forms of technology to make Grammarly as thorough as possible when helping professional writers and non-native English speakers alike. Grammarly is available as a stand-alone site and as an extension on email platforms, word processors, social media platforms and more.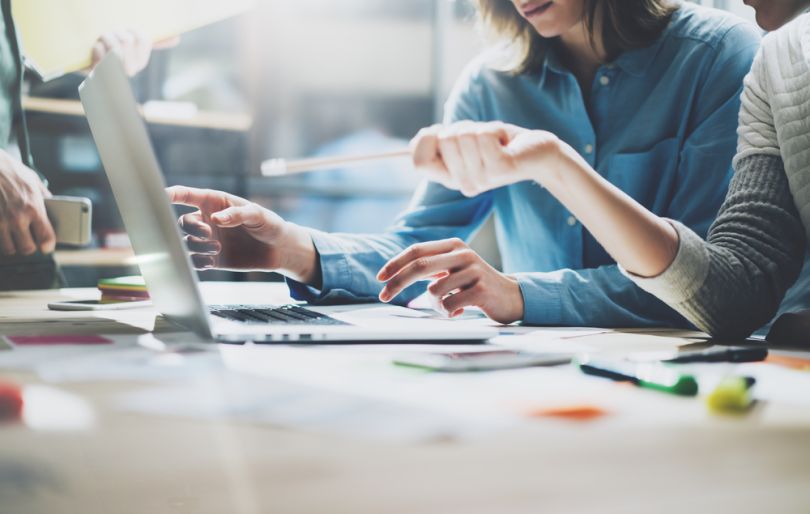 Amplero: Building customer relationships
Industry: AI, Marketing, Machine Learning, Software
Location: Seattle
How it's using AI: Amplero builds AI-powered marketing tools for a wide array of consumer-facing industries, including finance, retail telecommunications and gaming.
Amplero's algorithms detect patterns in data to build dynamic audience profiles. Marketers can then use the company's software and machine learning capabilities to run thousands of experiments at scale. 
In one case study, a company using Amplero to increase upsell lowered its acquisition cost from $40 to $1 and experienced an 88% lift in average revenue per postpaid customer. Major brands like Sprint, Microsoft and TaxAct use the company's AI tools.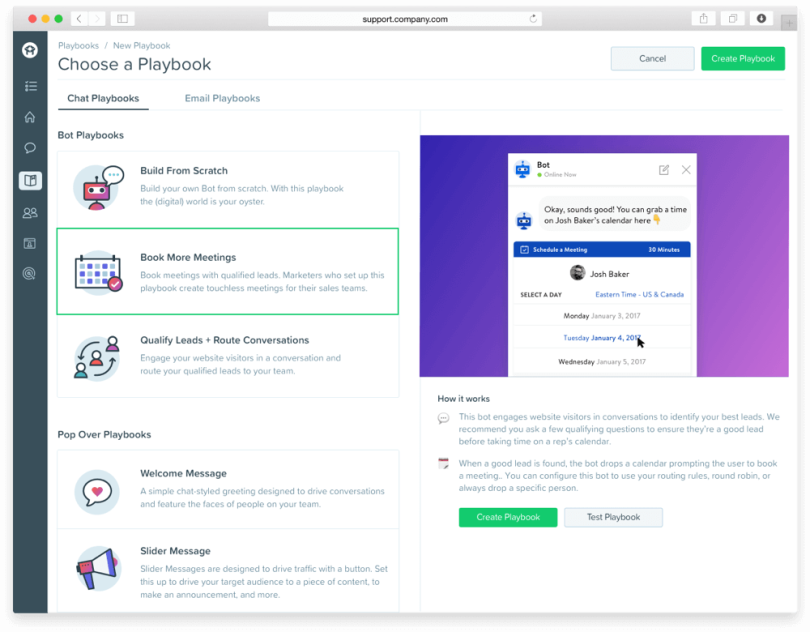 Drift: Conversational marketing
Industry: Marketing Automation
Location: Boston
How it's using AI: Drift uses chatbots, machine learning and natural language processing to help businesses book more meetings, assist customers with product questions and make the sales cycle more efficient.
The technology is particularly good at automating traditionally time-consuming marketing tasks. For example, once a customer is on a website using Drift, a chatbot will pop-up, ask  questions and automatically slot them into a campaign if they are a lead. Additionally, the company's "Drift Assistant" automates email replies, routing leads and updating contact information. 
Companies like Toast and Zenefits are using Drift to fulfill quality sales leads in minutes rather than days. Drift is currently used by more than 100,000 businesses.
Images via Shutterstock, social media and screenshots of company web pages.