Industry 4.0: Ten AI innovators in Manufacturing Tech
Inefficiencies. Faulty products. Costly machine maintenance. Those are just a few of the many issues plaguing the manufacturing industry. But thanks to a combination of human know-how and artificial intelligence, data-driven technology (better known as Industry 4.0) is transforming the entire sector. 
"What if existing manufacturing and large technological innovations came together to create the next big manufacturing reinvention?" Boston Consulting Group senior partner Olivier Scalabre has said. "This is the fourth manufacturing revolution, and it's happening right now."  
AI for Manufacturing
AI is ushering in the "Industry 4.0" era for manufacturing. Artificial intelligence is currently used in manufacturing plants all over the world to reduce critical errors, drastically improve production times and boost safety measures.
Current evidence: autonomous robots interact with one another and learn from their human counterparts; computers are trained to spot even the most minuscule flaws in machines and products, such as wavering pressure conditions in oil wells; and the marriage of AI and IoT devices makes possible predictive maintenance that proactively assesses equipment performance in everything from diamond-tipped titanium cutters to connected meters that monitor safety levels in a smart factory.
Here are 10 innovative companies using AI to improve manufacturing in the era of Industry 4.0.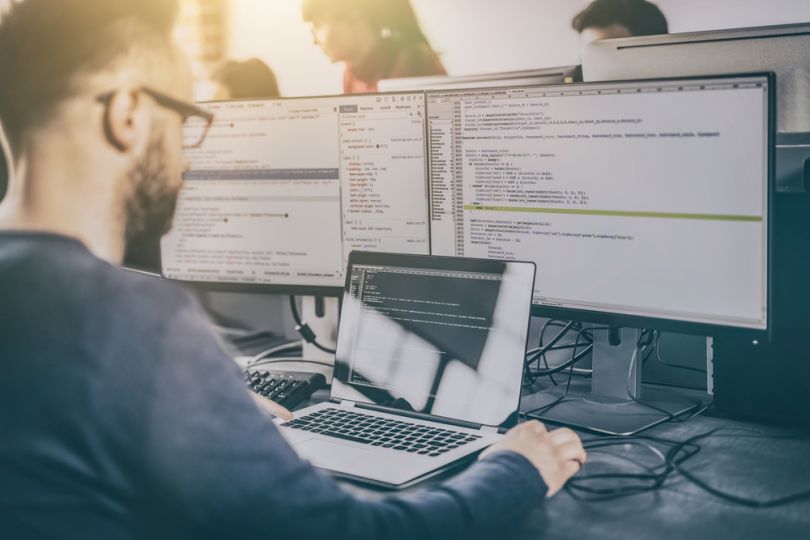 Uptake
Location: Chicago
How it's using AI in manufacturing: Uptake designs and develops enterprise AI software for a many industries, including manufacturing. The artificial intelligence combines material, process and equipment data to offer suggestions on how to holistically improve the operations process. The AI specifically helps improve energy costs as well as optimize labor and product reliability.    
Industry Impact: Uptake and industrial data platform Element teamed up to offer an AI solution for industrial manufacturers. The partnership will help industrial companies turn their raw data into actionable insights that increase efficiency.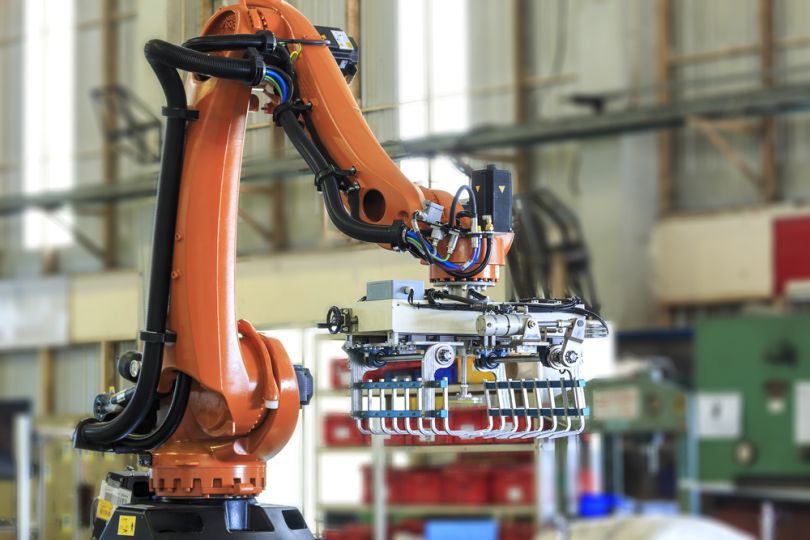 Veo Robotics
Location: Waltham, Mass.
How it's using AI in manufacturing: Veo Robotics combines 3D sensing, computer vision and AI to make robots safer to work with in a manufacturing setting without the need for cages or operations shut-downs to perform inspections. The company's AI constantly monitors a robot's surroundings and temporarily shuts down a bot if a nearby human or a malfunction is sensed.  
Industry Impact: Veo Robotics was named to CNBC's Upstart 100 list.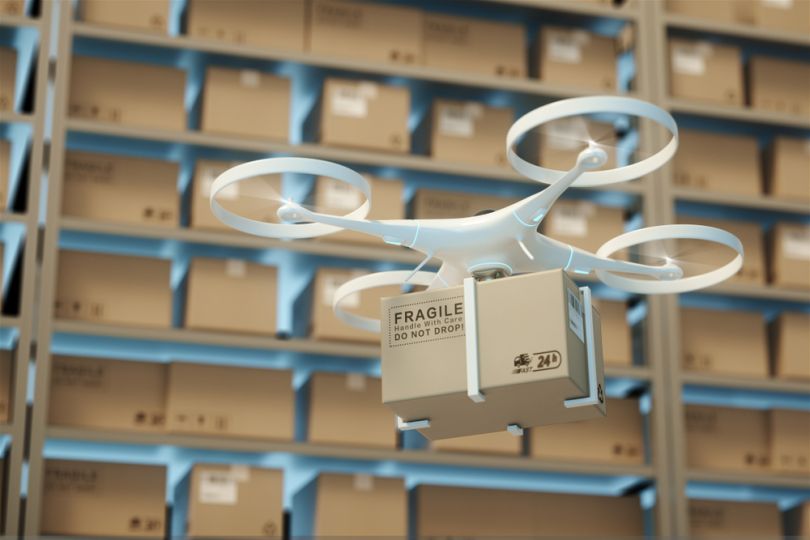 Mythic
Location: Austin, Texas
How it's using AI in manufacturing: Mythic is a creator of intelligent processing units (IPUs) for a slew of devices, including some in the manufacturing industry. The company wants to create IPU's powerful enough to let robots and drones communicate conversationally so they can respond and react to situations in real-time.
Industry Impact: Mythic claims its IPUs support all popular styles of deep neural networks, have virtually unlimited processing capabilities and operate at 50x lower power compared to all-digital platforms.

Sight Machine
Location: San Francisco
How it's using AI in manufacturing: Manufacturers use Sight Machine's analytics platform to gain real-time insights into every part of their manufacturing process and optimize operations as a result. The Sight Machine platform culls information from multiple sources, analyzes it, creates a digital "twin" of a company's infrastructure and then highlights areas where operations can be improved.
Industry Impact: GE, Google, Nike and Nissan all have used Sigh Machine's AI-powered insights platform to optimize their manufacturing processes.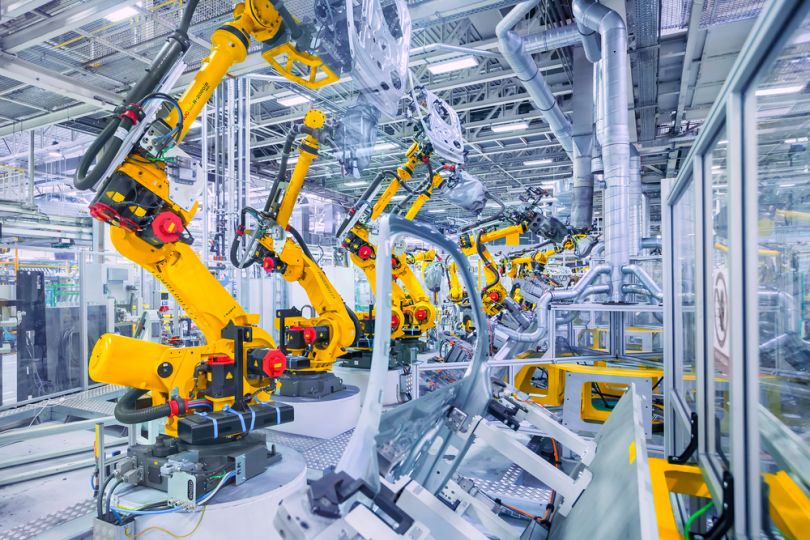 Automation Anywhere
Location: San Jose, Calif.
How it's using AI in manufacturing: Automation Anywhere creates enterprise-grade Robotic Process Automation (RPA) platforms for a group of industries, including manufacturing. Large companies have used Automation Anywhere's AI-based platform to automate procurement, manage regulatory requirements and collect actionable insights about manufacturing processes.    
Industry Impact: Automation Anywhere announced a $300 million investment from major Softbank that will help Automation Anywhere expands its RPA platform across multiple sectors.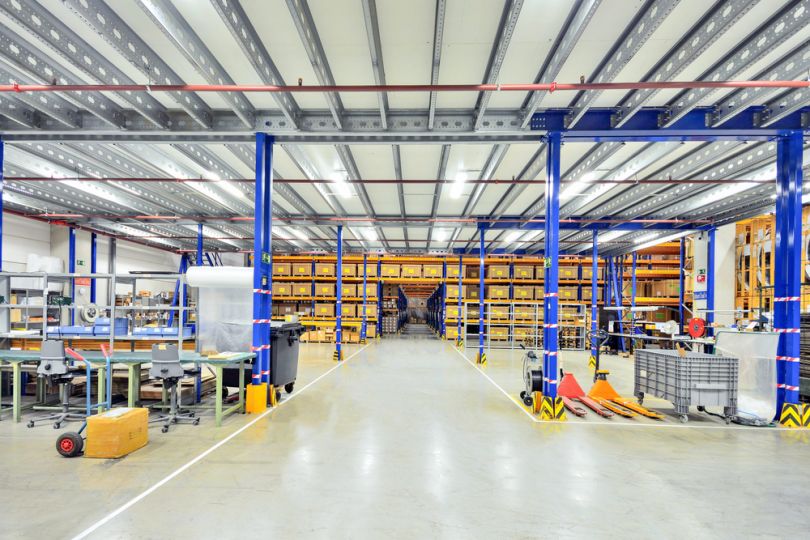 Invisible AI
Location: San Francisco
How it's using AI in manufacturing: Invisible AI's platform gives manufacturers real-time visibility into its operational practices. The company installs smart cameras in crucial factory areas to capture the movements of a businesses' workforce and study its operational functions. The AI then analyzes the footage and suggests ways to improve everything from staffing and safety to efficiency.    
Industry Impact: Launched in 2018, Invisible AI is still in the early stages of developing its AI-based manufacturing product.

SparkBeyond
Location: New York
How it's using AI in manufacturing: SparkBeyond is an AI-powered research engine that finds complex patterns in large pools of data. Manufacturers use the enterprise software to gather data on input (geo spatial and text documents), business results (discoveries and predictive models) and world knowledge (weather, wikipedia and World Bank information). The SparkBeyond software considers all of these factors when creating real-time reports that help manufacturers make optimal operational decisions.       
Industry Impact: SparkBeyond's software even communicates with IoT devices to simultaneously gather massive amounts of data from different sectors of manufacturing plants.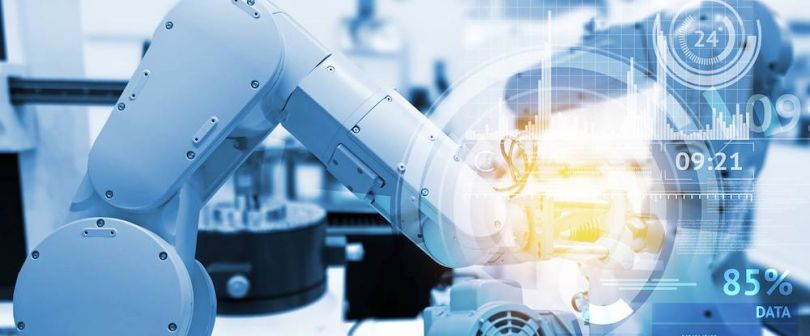 Oqton
Location: San Francisco
How it's using AI in manufacturing: Oqton is building an AI-integrated open factory operating system. The cloud-based platform couples design requirements with hardware capabilities so it can recommend production instructions and machine combinations for optimal factory efficiency.        
Industry Impact: The Oqton team includes specialists in machine learning, robotics and 3D CAD with more than 130 collective years of experience in manufacturing.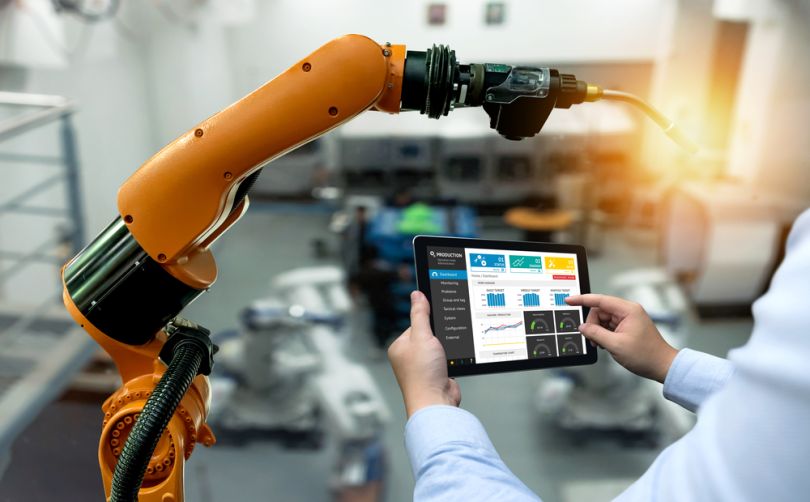 Fero Labs
Location: New York
How it's using AI in manufacturing: Fero Labs is an industrial machine learning application that helps global brands optimize their manufacturing processes. The company's artificial intelligence can discover hidden factors that are hindering production, predict maintenance issues and even optimize energy usage.        
Industry Impact: Ford, Intel and Microsoft all trust Fero Labs to make their manufacturing processes more efficient.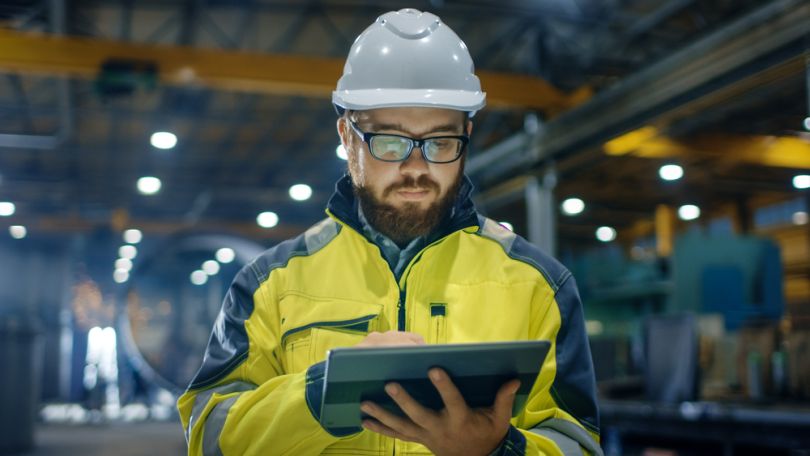 Landing AI
Location: Palo Alto, Calif.
How it's using AI in manufacturing: Landing AI creates customizable artificial intelligence-based platforms to solve manufacturing needs. The company's Landing Light platform collects and labels data, develops project objectives, performs predictive modeling and offers manufacturers continued support to maintain optimal levels of production.
Industry Impact: Landing AI was created by Dr. Andrew Ng, one of the world's foremost AI experts. Prior to Landing, Dr. Ng led the Google Brain team and was chief scientist at Baidu.
Images via Shutterstock and social media