12 companies using AI in education to enhance the classroom
Learning always has been and always will be a foundational part of humanity. Regardless of age, we're constantly developing new understandings.
As our collective intelligence improves, we're beginning to create machines that have human-like abilities to learn and make strategic decisions.
Companies like the following ones are now merging the organic and the artificial by applying deep learning systems to innovate how people are educated.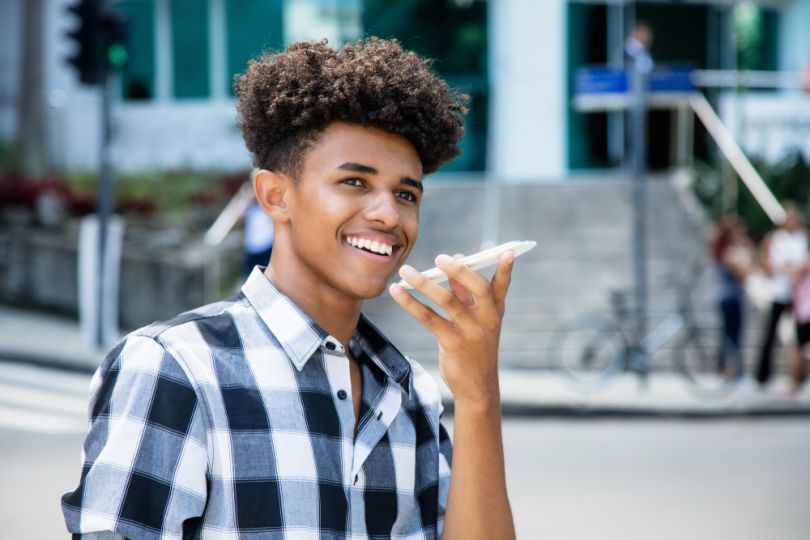 Nuance
Location: Burlington, Massachusetts
How it's using AI in education: Nuance makes speech recognition software that is used by students and faculty. The technology can transcribe up to 160 words per minute and is especially helpful for students who struggle with writing or have limited mobility. The software also enhances spelling ability and word recognition. Instructors can use the software to dictate lectures for later use or catalyze tedious tasks like document and email creation.
Knewton
Knewton
Location: New York, New York
How it's using AI in education: Knewton creates adaptive learning technology for higher education. Its program, called alta, helps identify gaps in a student's knowledge, provides relevant coursework and places students back on track for college-level courses. alta also helps instructors teach at different educational levels and is currently used for math, chemistry, statistics and economics.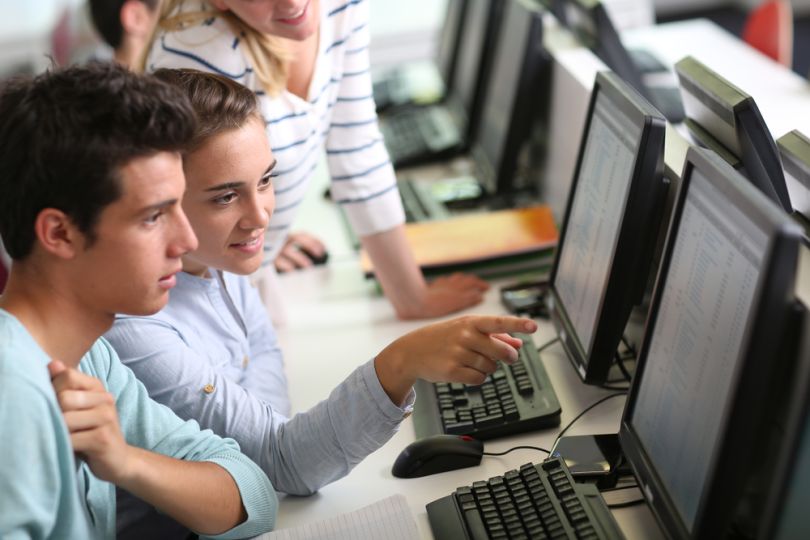 Cognii
Location: Boston, Massachusetts
How it's using AI in education: Cognii makes AI-based products for K-12 and higher education institutions, as well as corporate training organizations. Its virtual learning assistant employs conversational technology to guide students in open-format responses that improve critical- thinking skills. The assistant also provides real-time feedback, one-on-one tutoring and is customized to each student's needs.
Querium
Location: Austin, Texas
How it's using AI in education: Querium uses AI to deliver customizable STEM tutoring lessons to high school and college students. By analyzing answers and length of time for STEM it took to complete tutoring sessions, Querium's AI gives teachers insights into a student's learning habits and designates areas in which the student could improve.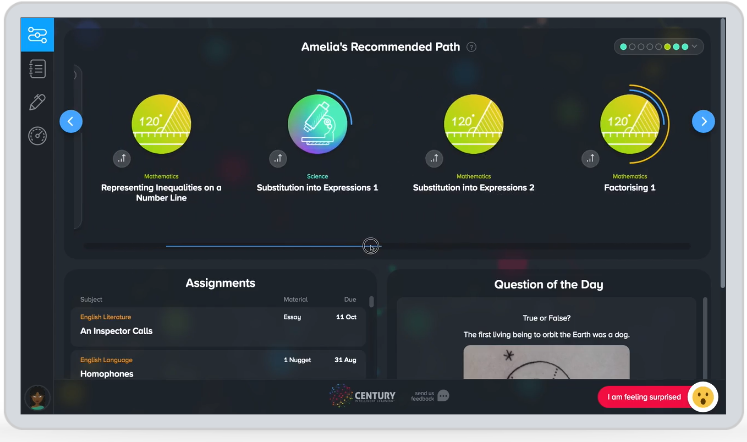 Century Tech
Location: London, England
How it's using AI in education: Century Tech's platform utilizes cognitive neuroscience and data analytics to create personalized learning plans and reduce workloads for instructors. The AI platform tracks student progress, identifies knowledge gaps and offers personal study recommendations and feedback. Century also gives teachers access to resources and reduces time spent planning, grading and managing homework.

KidSense
Location: Irvine, Calif.
How it's using AI in education: KidSense develops educational AI tools designed specifically for children. The company's speech-to-text tool uses AI to transfer a child's speech into text in order to take notes, practice vocabulary or even take tests. Because children's speech is usually harder to translate, the AI in the KidSense tool uses certain algorithms to accurately translate accurately and privately.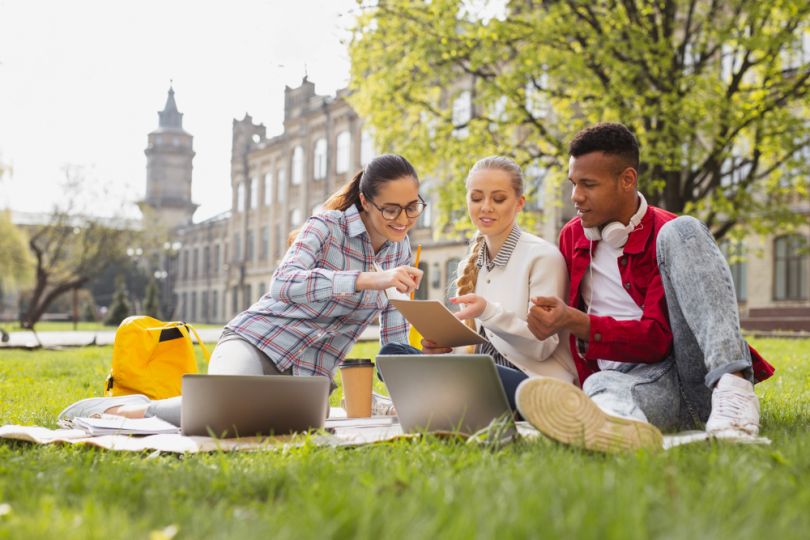 Carnegie Learning
Location: Pittsburgh
How it's using AI in education: Carnegie Learning uses AI and machine learning to help students develop a deeper conceptual understanding of math. The company's math learning platforms for high school and college-level students employ responsive AI that learns a student's habits and personalizes the learning experience to help them fully grasp mathematical concepts.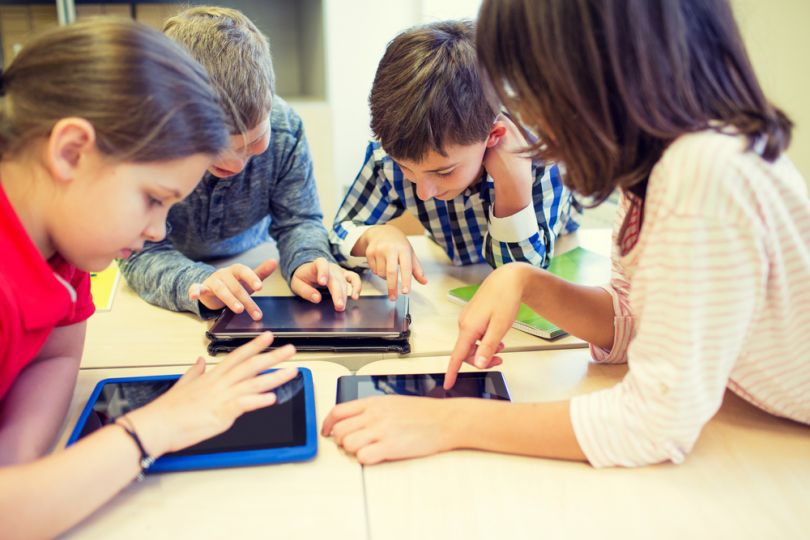 Kidaptive
Location: Redwood City, Calif.
How it's using AI in education: Kidaptive's Adaptive Learning Platform (ALP) contains AI algorithms that help educational institutions collect data and increase learner engagement. The ALP platform uses AI to optimally introduce and challenge students based on each student's perceived strengths and weaknesses. The platform also predicts future academic performance based on underlying patterns and relationships.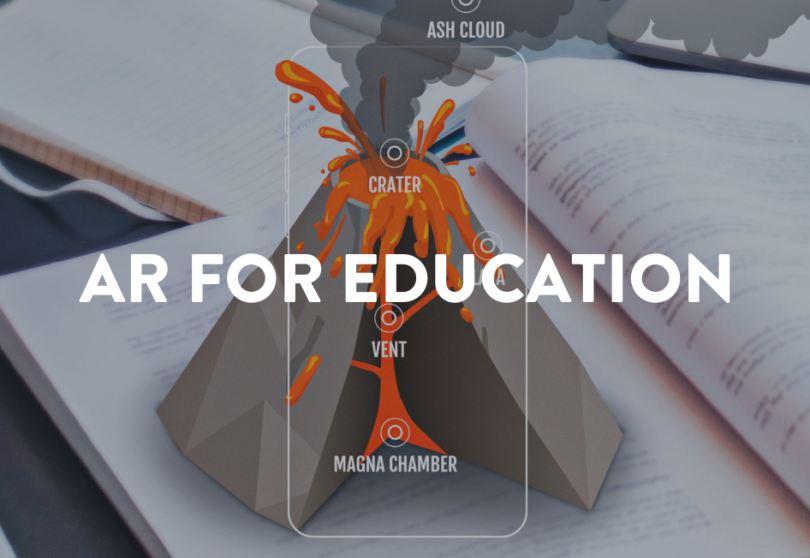 Blippar
Location: London, England
How it's using AI in education: Blippar's products combine computer vision intelligence technology and augmented reality to enhance the way students learn in the classroom. The interactive materials bring subjects like geography, biology and physics to a visual space. For example, instead of reading about volcanic eruption, the system shows students a virtual 3-D model of the eruption process.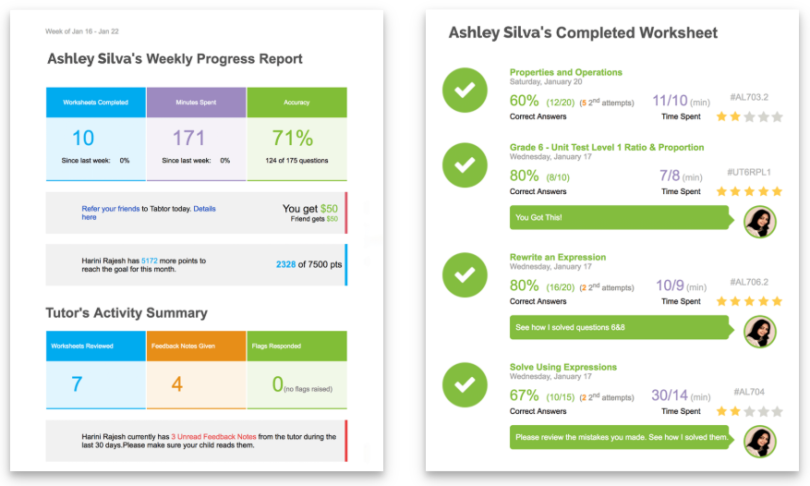 Thinkster Math
Location: Kendall Park, New Jersey
How it's using AI in education: Thinkster Math is a tutoring program developed for use on laptops, tablets and desktops. The K-8 platform combines human interaction with artificial intelligence to provide students with custom programs. The AI technology tracks work step-by-step and helps students understand why they are correct or where they went wrong.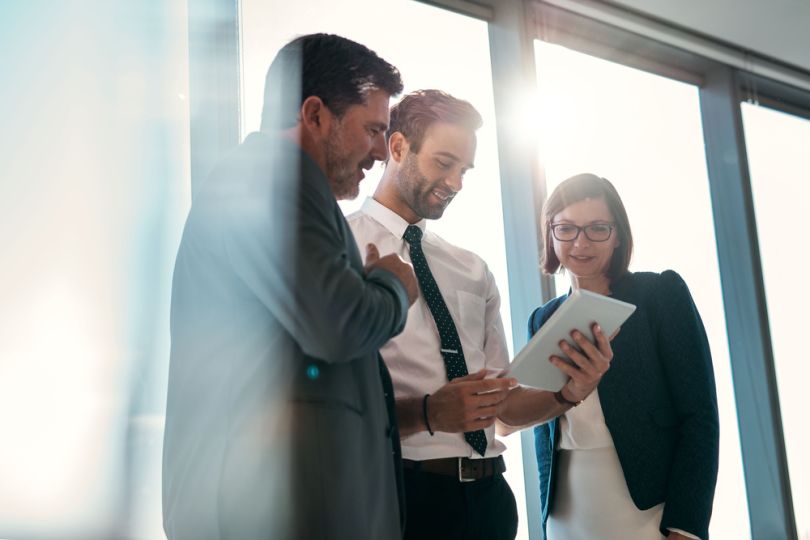 Volley
Location: San Francisco
How it's using AI in education: Education technology doesn't have to be implemented in the classroom. Volley's AI-based "Knowledge Engine" constantly synthesizes course and quiz results, as well as briefings to find knowledge gaps among employees in enterprises. Companies all over the world are able to quickly and efficiently solve potentially harmful knowledge gaps (lack of general company knowledge, compliance methods or even technical skills) with Volley's AI.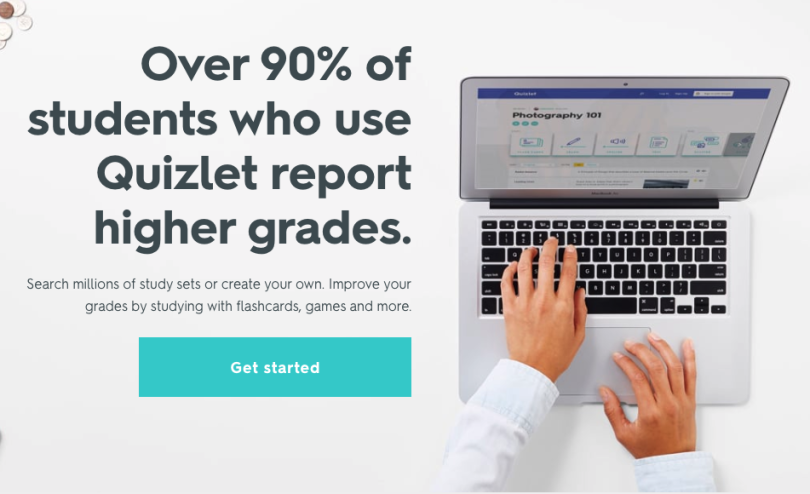 Quizlet
Location: San Francisco, California
How it's using AI in education: Quizlet is an online destination for studying and learning tools. The company recently introduced Quizlet Learn, a smart study resource that provides adaptive plans and helps take the guessing out of what to study. The platform uses machine learning and data from millions of study sessions to show students the most relevant study material.
Images via Shutterstock, social media and screenshots of company web pages.