14 Examples of AI in E-Commerce and Retail That Are Enhancing the Shopping Experience
In 2011, the research and advisory company Gartner made this prediction about the retail and e-commerce sector: "By 2020, customers will manage 85% of their relationship with the enterprise without interacting with a human." That's in less than two years — and it doesn't seem far-fetched. 
As it has for a while now, artificial intelligence continues to enhance retail and e-commerce for both customers and businesses. And chatbots — those non-human customer service beings that are are trained to engage in human-like exchanges online — are just the start.
Top Examples of AI Uses in E-Commerce & Retail
Purchasing recommendations
Voice-enabled shopping assistants
Personalized e-commerce shopping experiences
AI-enabled robotic warehouse "pickers"
Image and video recognition for advertisements
Facial recognition payment methods
Robots used for product information and in-store product location
Anti-counterfeiting tools
Profile building of potential customers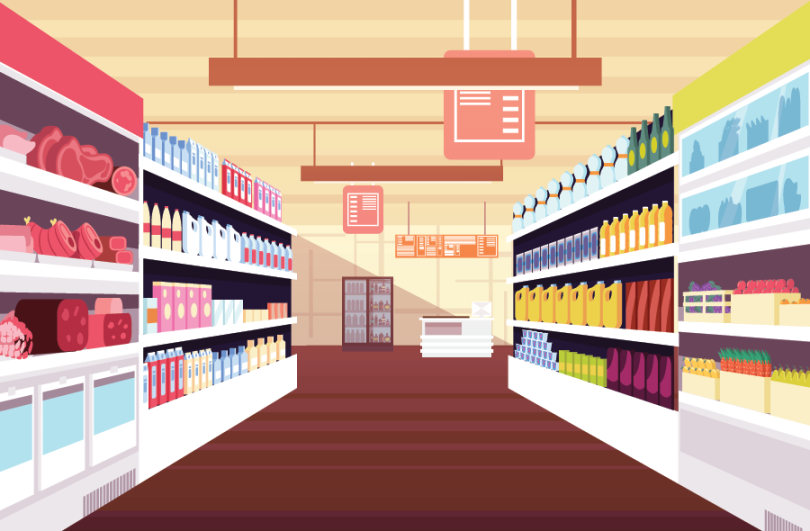 Well-established AI voice recognition programs like Amazon's Alexa are being integrated with other devices like Amazon's Fire TV. AI algorithms help companies analyze massive amounts of data culled from consumers' online behavior to provide "predictive sales" insights that are used in part to make sure warehouses are strategically well-stocked.
Those warehouses, by the way, might use robots for sorting, packaging and other manual tasks so human workers can focus on other aspects of the business. Then there are recommendation engines that analyze past searches to suggest related products and services, AI-powered visual recognition programs that help prevent counterfeiting and AI copywriters that churn out SEO content for websites. The list goes on.
Check out these ways in which artificial intelligence is reinvigorating retail and e-commerce.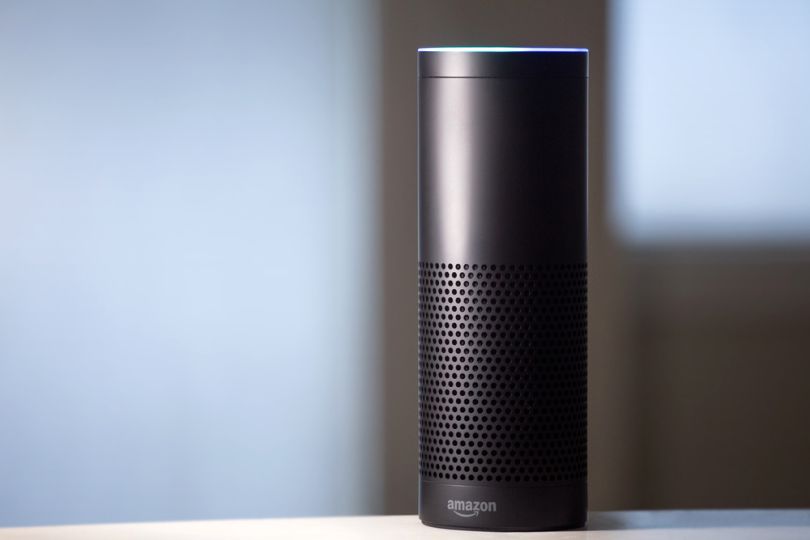 Amazon
Location: Seattle, Washington
How it's using AI in retail and e-commerce: Amazon uses AI to help customers voice shop and get purchasing recommendations, among other services. Amazon's AI technology is also used for facial recognition, estimating home prices, visual search, autonomous driving and more. 
Industry impact: Amazon customers can now make voice-activated payments via Amazon Echo and its integrated AI assistant Alexa. Additionally, the company recently launched its first checkout-free grocery store in Seattle.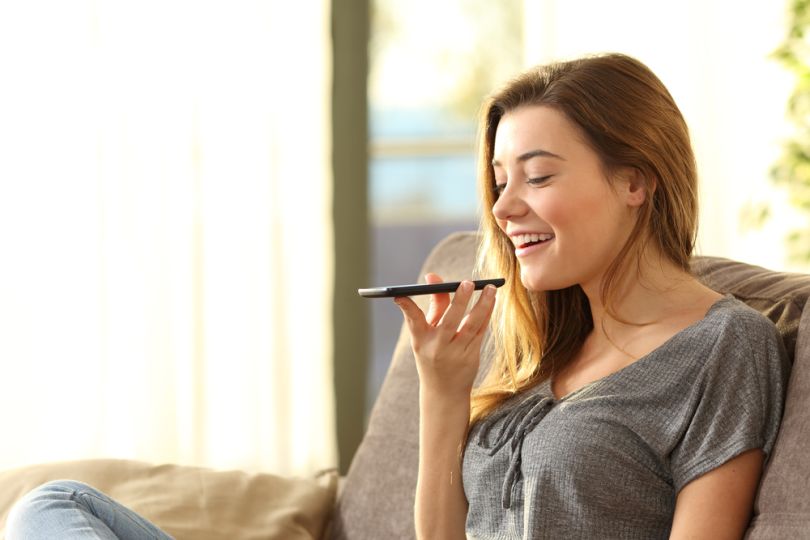 Valyant AI
Location: Denver, Colorado
How it's using AI in retail and e-commerce: Valyant develops face-to-face AI for customer service that strives for naturalistic interaction between human and machine. The company's customized voice-based assistants can be integrated into call-ahead phone systems, restaurant drive-throughs and mobile apps. Using optional facial recognition, they can even remember who you are and what you last ordered.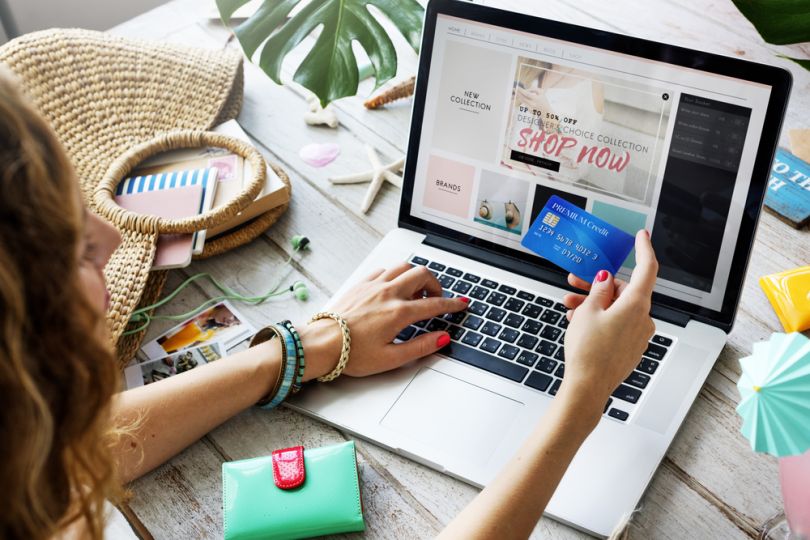 Scalefast
Location: Los Angeles, California
How it's using AI in retail and e-commerce: Scalefast uses AI to analyze combined behavioral and e-commerce data to improve direct-to-consumer e-commerce by creating an intuitive, personalized shopping experience from device to device. 
Industry impact: Scalefast recently enhanced its e-commerce platform by integrating advanced technology from payments company Adyen. 

inVia Robotics
Location: Westlake Village, California
How it's using AI in retail and e-commerce: Claiming the world's first "robotics-as-a-service" platform, inVia Robotics makes advanced AI-powered "Picker" robots for supply chain and e-commerce distribution center automation. The robots can work alongside humans without disrupting operations, ideally yielding higher productivity and lower labor costs.
Industry impact: inVia recently closed a $20 million Series B funding round to expand the use of its robots and cloud-based robotics-as-a-service management system in warehouses.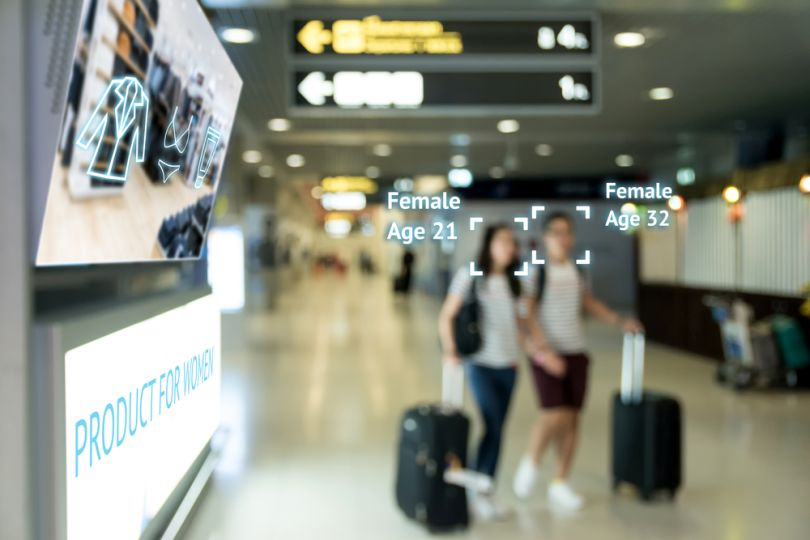 Trendalytics
Location: New York, New York
How it's using AI in retail and e-commerce: Trendalytics is a product intelligence platform that culls and analyzes retail industry data from social media, online product surfaces, consumer shopping patterns and other areas to provide retailers with actionable insights they can use to increase sales, profit margins, brand awareness and more. 
Industry impact: Trendalytics clients include luxury brands, mass retailers, department stores and leading e-commerce sites.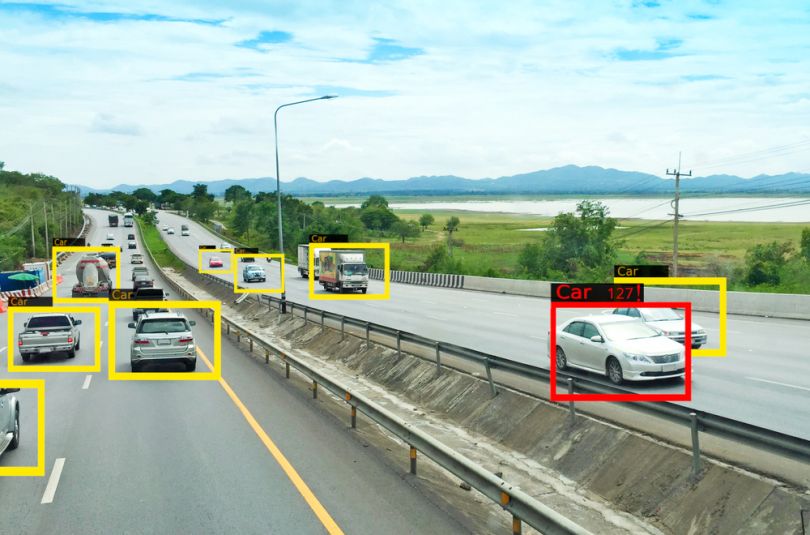 Clarifai
Location: New York, New York
How it's using AI in retail and e-commerce: Clarifai's AI-powered image and video recognition helps filter out obvious unwanted visual content. For other stuff that might evade AI's radar, human moderators can be added to the mix for an extra degree of accuracy. 
Industry impact: Clarifai just announced that it's launching a Washington, D.C.-based outpost called Neural Net One that will work exclusively with the public sector, including the U.S. Military.

IBM
Location: Armonk, New York
How it's using AI in retail and e-commerce: IBM's Watson uses AI to help retail companies create more personalized purchasing experiences using real-time data that more accurately reflects a customer's current buying status.   
Industry impact: To demonstrate the impact of AI on supply chain and creative processes, IBM recently partnered with clothing company Tommy Hilfiger and The Fashion Institute of Technology Infor Design and Tech Lab on a project dubbed Reimagine Retail. 

Zeta Global
Location: New York, New York
How it's using AI in retail and e-commerce: Zeta Global employs AI technology to provide "Person-Based Marketing" via its cloud in different ways through the use of data and analytics. Individual-level data is combined with marketing automation and AI to identify potential customers and personalize experiences. Additionally, billions of unique profiles are integrated with AI to help marketers with customer relations and increase ROI.
Industry impact: Company CEO John Ellett recently told Forbes that Zeta Global's platform launches more than 2 billion cookies per month, hundreds of millions of which are attached to 600 million active users in its database for the purposes of attribution (user actions that lead to a certain outcome) and predicting future purchasing behavior. 

Fellow Robots
Location: Burlingame, California
How it's using AI in retail and e-commerce: Fellow makes an AI-powered customer service robot called Navvi for retail environments. Used for product information and location, among other things, it's equipped with three data capture cameras, speech recognition and verbal response capabilities. 
Industry impact: Home improvement retail chain Lowes uses Fellow robots ("LoweBots") in some locations to help customers and monitor inventory in real-time.

Sentient
Location: San Francisco, California
How it's using AI in retail and e-commerce: Sentient's AI-based "Evolutionary Intelligence" provides real-time personalized shopping assistance, introducing prospective buyers to new products they weren't originally looking for and (ideally) increasing retailer revenue in the process. Image recognition and analysis capabilities, dubbed "visual intelligence," are also part of the equation.
Industry impact: Sentient is part of the newly released report from Researchmoz titled,  "Global Artificial Intelligence(AI) in Retail Market Size, Status and Forecast 2018-2025."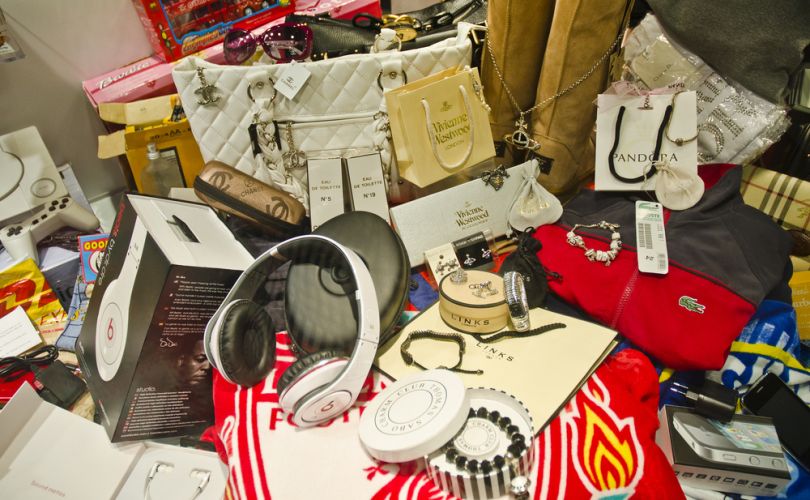 3PM Marketplace Solutions
Location: Chicago, Illinois
How it's using AI in retail and e-commerce: 3PM uses AI to protect its clients and their customers from online counterfeiting on marketplace websites. It does so by using machine learning algorithms that are often able to tell fakes from the real thing while becoming more intelligent — and, therefore, effective — in the process.
Industry impact: Amazon employs 3PM's technology, called ReconBob, to weed out inaccuracies in its seller ratings.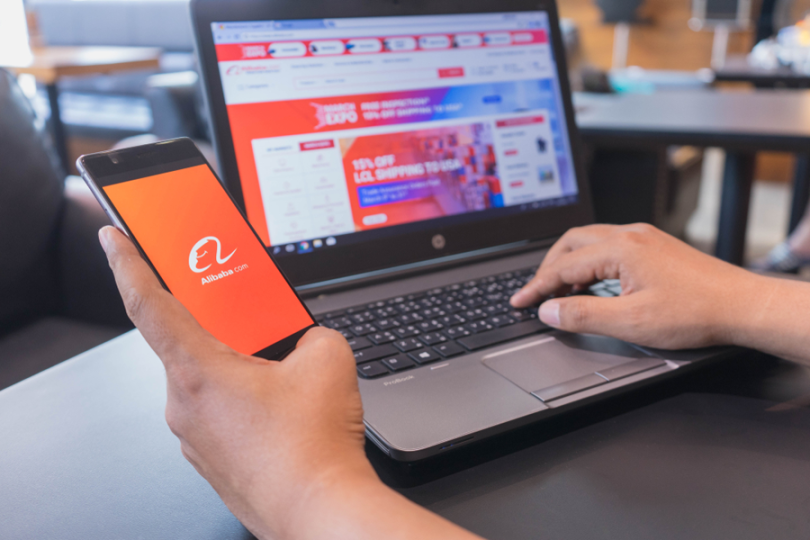 Alibaba
Location: Hangzhou, China
How it's using AI in retail and e-commerce: Alibaba uses AI for everything from augmented reality mirrors and facial recognition payment to interactive in-store mobile phone games. It even developed an AI copywriting product that uses deep learning models and natural language and reportedly churns out as many as 20,000 lines of content per second.
Industry impact: This year on Single's Day, China's biggest shopping day of the year, Alibaba set a new gross merchandise volume of $30.8 billion, up 27% over 2017.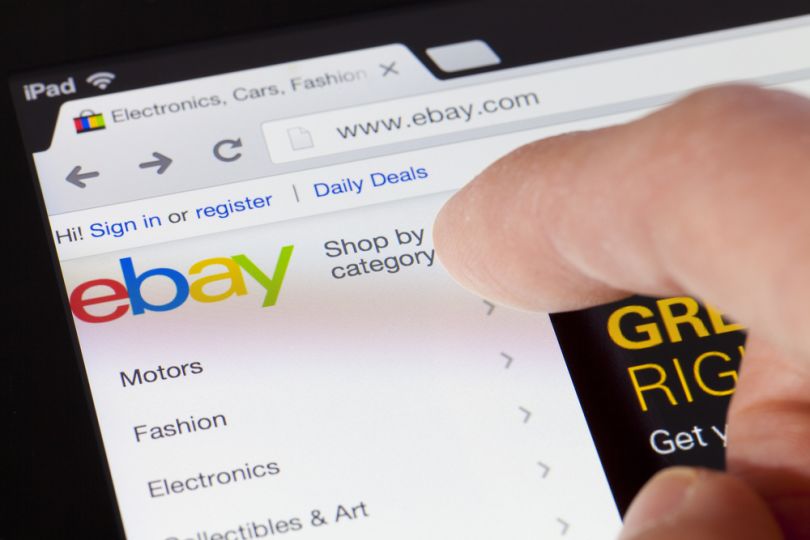 Ebay
Location: San Jose, California
How it's using AI in retail and e-commerce: eBay uses AI to provide customer advice and recommendations, improve shipping and delivery times, pricing, buyer-seller trust and more. Recently AI-powered functions include Find It On eBay and Image Search as well as eBay ShopBot, a personal shopping assistant on Facebook Messenger.
Industry impact: The online marketplace recently claimed that, with the help of AI, it can now identify 40% of online credit card fraud with "high precision."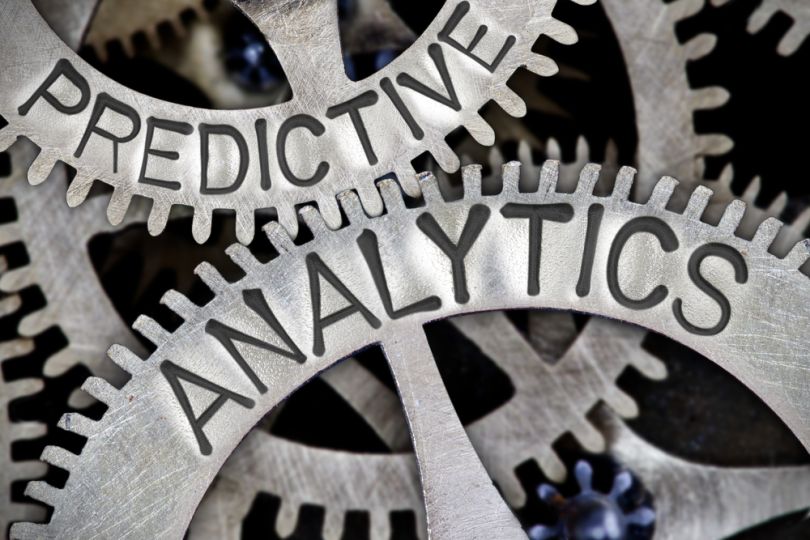 Mintigo
Location: San Mateo, California
How it's using AI in retail and e-commerce: Combining analytics and big data, Mintigo's Predictive Marketing platform helps retailers keep current customers and find new ones. Employing real-time scouring of websites, social media and other places, the company collects insights that serve as data for its predictive models that help merchants improve their e-commerce operations through optimized marketing. 
Industry impact: The company recently launched its AI-powered customer engagement platform Mintigo AI for enterprise and mid-sized businesses. 
Images via Shutterstock, social media and screenshots of company websites.