24 B2B Companies Playing Huge Roles in How Brands Succeed
Without collaboration, an advanced and consistently developing marketplace would be an impossibility. Companies across industries rely on the products, services and capabilities produced by other organizations to accomplish tasks that are as challenging as maintaining cloud infrastructure or as ubiquitous as receiving shipments. This business model of facilitating success between organizations, known as business to business, or B2B, allows partnerships to develop, marketing to be more transparent, and entire industries to thrive while fulfilling specific company goals. 
Numerous companies operate as strictly B2B companies, like many software companies and accounting firms, while others, such as talent acquisition organizations, operate on both the B2B and consumer (B2C) sides to solve different sets of challenges in similar ways. Working with clients across a range of industries like logistics, e-commerce and restaurant technology, these 24 companies are experts at B2B operations and have developed proven strategies to finding success for both themselves and their clients. 
Prominent B2B Companies To Know
Datadog
Unity Technologies
Formlabs
IHS Markit Digital
Docusign
MongoDB
Atlassian
ServiceNow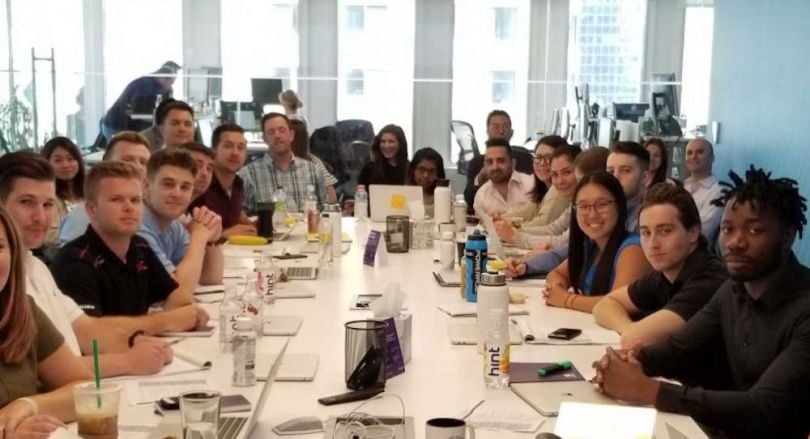 Datadog
Founded: 2010
Location: Boston, MA
Focus: Analytics
What they do: Datadog operates a platform for engineers that integrates apps, systems and services into one centralized location, providing metrics and capabilities that provide teams with full visibility over their operations. Troubleshooting, monitoring and optimization solutions come ready to use in the Datadog platform, with end-to-end request tracing, auto-generated service overviews and more tools available to streamline processes and make teams more productive.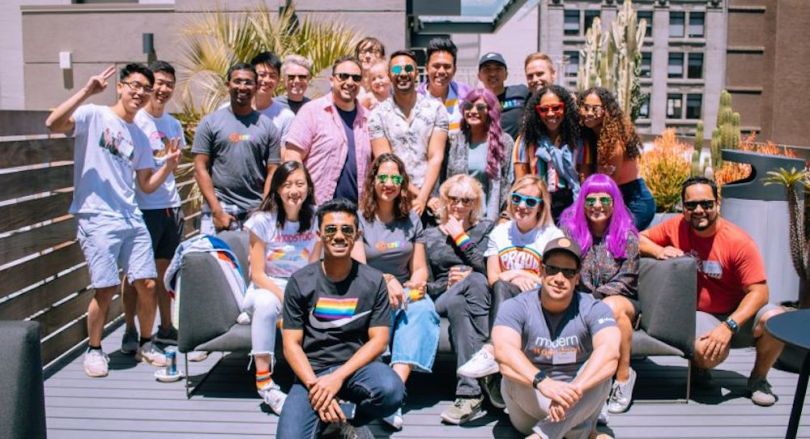 Unity Technologies
Founded: 2004
Location: San Francisco, CA
Focus: Software
What they do: Unity Technologies provides real-time 3D creation capabilities that creators across industries can use to bring their visions to life in ways previously unimaginable. A range of products are available from the company to facilitate revolutions in gaming, film, manufacturing, construction and education, with tools included for AI-assisted workflow, augmented reality and error tracing.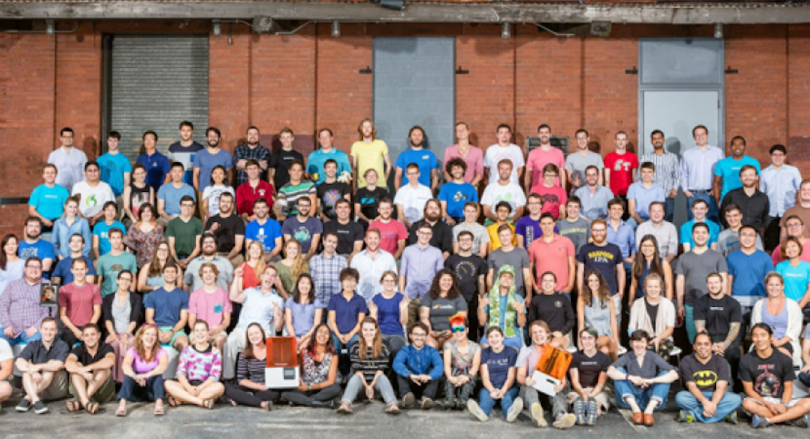 Formlabs
Founded: 2011
Location: Somerville, MA
Focus: 3D printing
What they do: Formlabs was created by MIT alumni in 2011 and employs hundreds of engineers, designers and problem-solvers dedicated to providing 3D printing capabilities to the industries that need them most. The company deals in 3D printers of various specs and offers several forms of composite material to customers, with scalable prototyping, production and repair services available as well to support businesses across the board.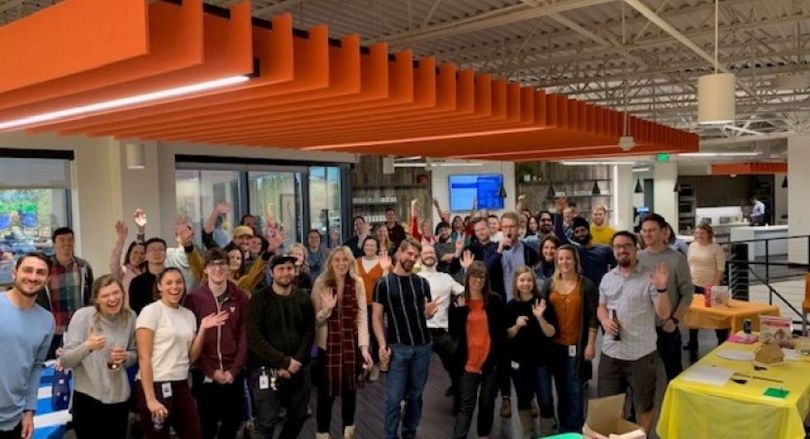 IHS Markit Digital
Founded: 1991
Location: Boulder, CO
Focus: Analytics
What they do: IHS Markit Digital exists to make complex financial data easier to decipher, providing tools and intelligence solutions that allow organizations to successfully navigate the financial landscape. Data and analytics solutions, post-trade processing, risk and compliance reporting, economic risk, and financial technology solutions are available from IHS Markit Digital so companies can uncover new market opportunities and drive efficiency throughout the business.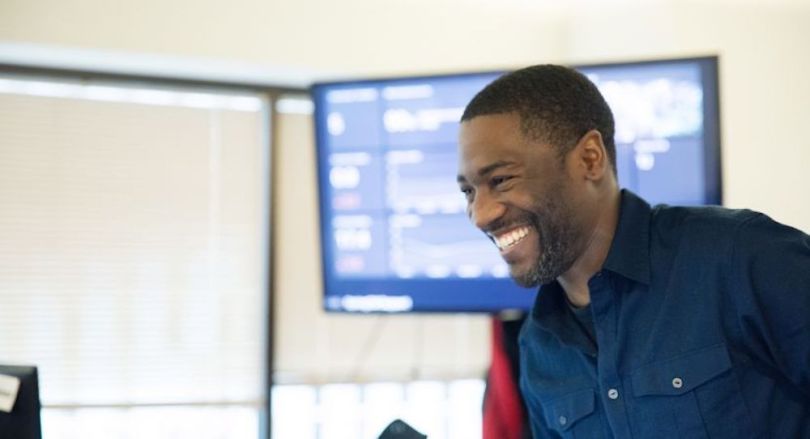 Docusign
Founded: 2003
Location: Chicago, IL
Focus: Software
What they do: Docusign makes it simpler for organizations across industries to create and distribute contracts and other legal documents to employees, vendors and partners of all kinds. The platform includes secure e-signing capabilities and AI-powered agreement analytics tools, giving users insight into legal concepts included in documents and how they benefit them over time.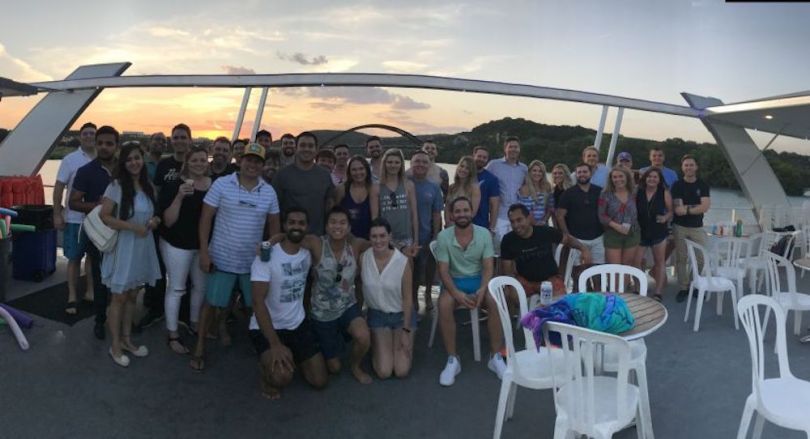 MongoDB
Founded: 2008
Location: Austin, TX
Focus: Cloud
What they do: MongoDB is a cloud-based document database for modern-day application developers, allowing users to store data in JSON-like documents to significantly improve productivity. Used by developers at organizations like eBay, Adobe, Google and SEGA, MongoDB features a rich and expressive query language along with automation, global clustering, backup, monitoring and serverless triggering capabilities.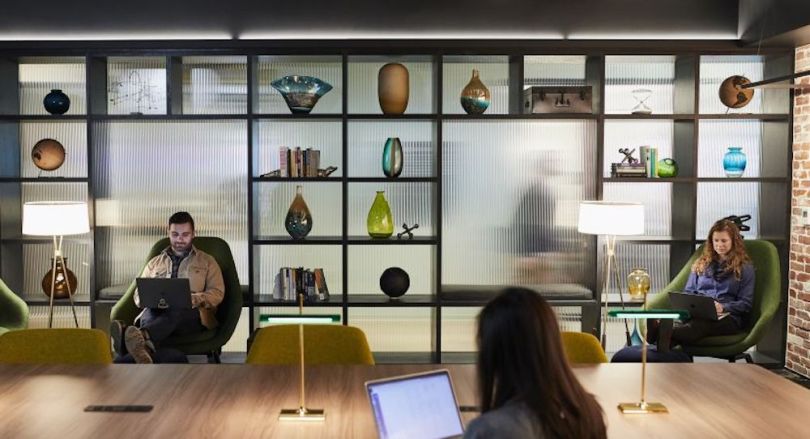 Atlassian
Founded: 2002
Location: San Francisco, CA
Focus: Software
What they do: Atlassian produces a suite of productivity software that empowers organizations from startups to those in the government sector with tools that allow them to track their goals and accomplish them quickly. The company's set of products include Jira, Confluence, Trello, Bitbucket and OpsGenie, each providing tailored sets of capabilities to software, marketing, IT, HR, legal and finance teams.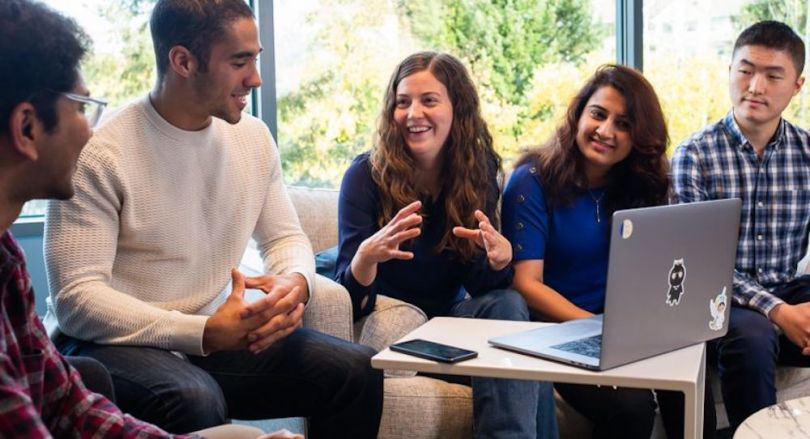 ServiceNow
Founded: 2004
Location: Kirkland, WA
Focus: Software
What they do: ServiceNow offers the Now Platform, a product portfolio filled with enterprise solutions that align IT, employee and customer workflows to drive business growth. Apps included in the platform offer flow design, mobile design, virtual agent, predictive intelligence, and performance analytics capabilities along with the ability to design custom applications to solve unique challenges across the business.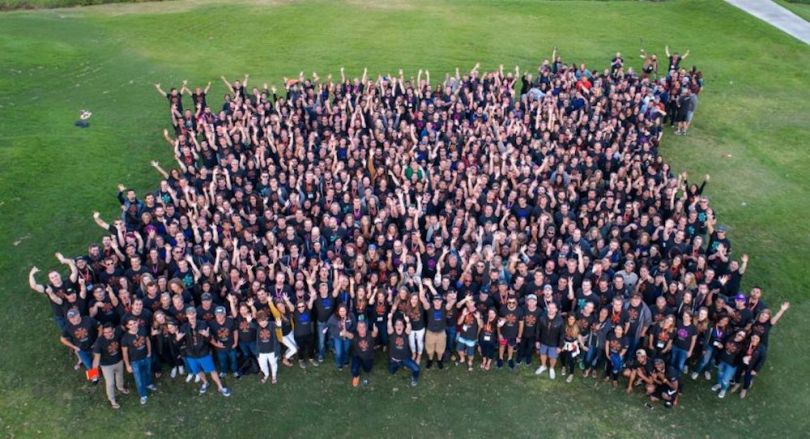 Procore Technologies
Founded: 2002
Location: Carpinteria, CA
Focus: Software
What they do: Procore Technologies creates cloud-based construction management software so clients across the globe can construct skyscrapers, hospitals and structures of all kinds efficiently. The company offers solutions that bring efficiency to projects of any size from the pre-construction phase through completion, with project management, training and financial management capabilities available as well to add exceptional visibility to every side of the business.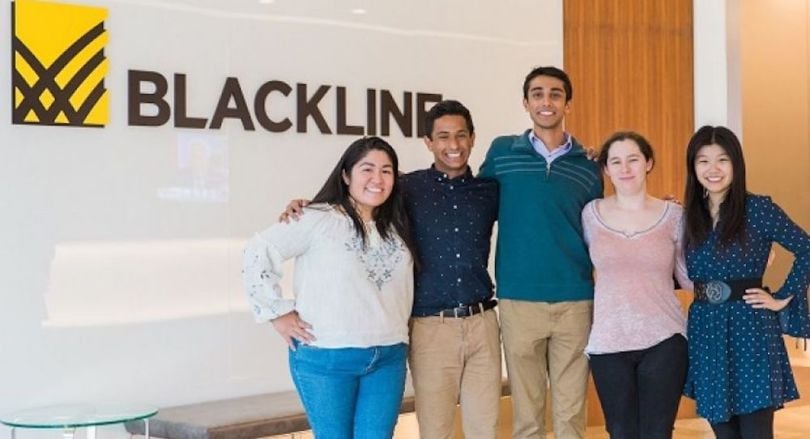 BlackLine
Founded: 2001
Location: Woodland Hills, CA
Focus: Fintech
What they do: BlackLine helps organizations move away from unsustainable accounting processes and embrace modern software that unifies data and processes. Tools for automating manual processes, centralizing month-end closing, unifying intercompany accounting and ensuring accuracy in balance sheets are all included within the BlackLine platform. The company works with clients like Coca-Cola, SiriusXM, Zendesk and Western Union to streamline processes and eliminate accounting errors.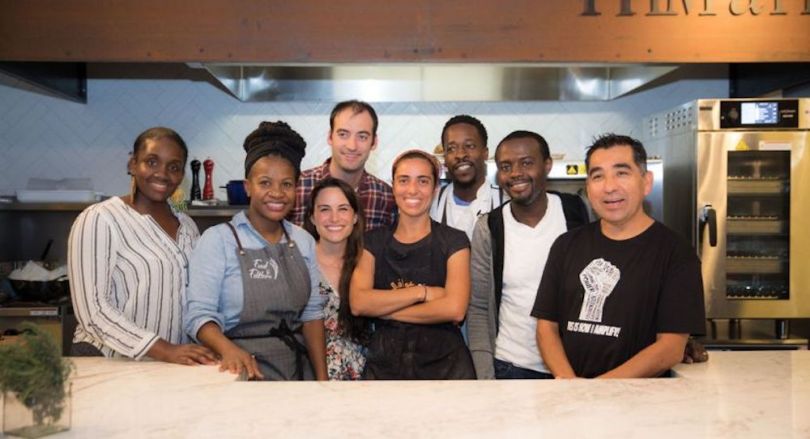 Toast
Founded: 2011
Location: Boston, MA
Focus: Software
What they do: Toast partners with restaurants of all sizes to help them build great teams, improve revenue and boost operations so customer experiences become more delightful than ever. The all-in-one platform includes both software and hardware solutions for facilitating contactless pay, online ordering, email marketing, and order and payment processing. The company also offers tools for keeping back-of-house operations and guest experiences operating smoothly.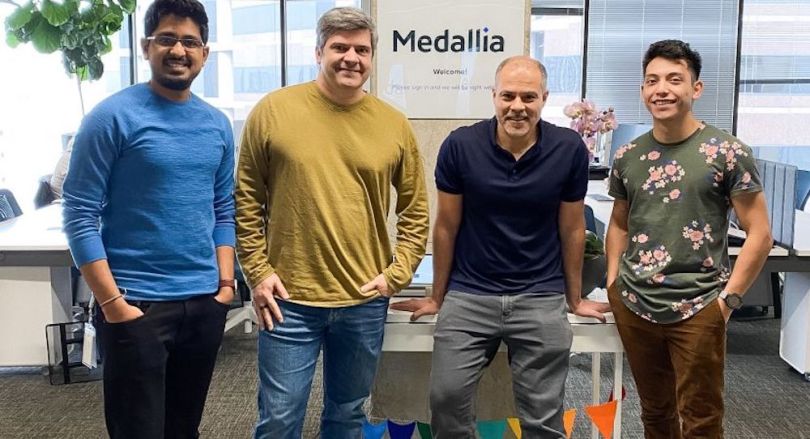 Medallia
Founded: 2001
Location: Austin, TX
Focus: Analytics
What they do: Medallia works with organizations and their employees to help get a better understanding of customer feedback and analyze it in real time, leading to actionable insights that improve entire enterprises. Video, voice, ideation and messaging tools allow businesses to capture every customer signal so they can act both in the moment and analyze feedback for future planning, creating steady growth while avoiding major pivots.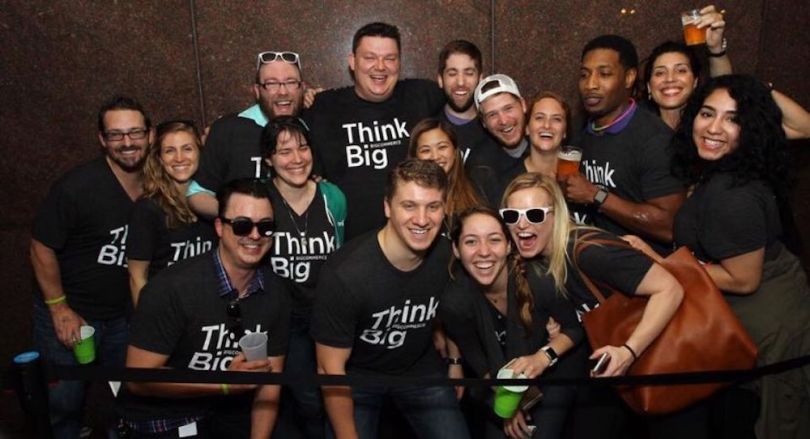 BigCommerce
Founded: 2009
Location: Austin, TX
Focus: E-commerce
What they do: BigCommerce delivers a revolutionary platform to the e-commerce industry that help organizations provide exceptional shopping experiences, manage inventory, keep track of selling data and grow their business in the most efficient way possible. Used by companies like Ben & Jerry's, Skullcandy, Woolrich and more, BigCommerce combines user-friendly tools and construction with powerful technology and analytics reporting so users can develop while feeling assured that they won't outgrow their website.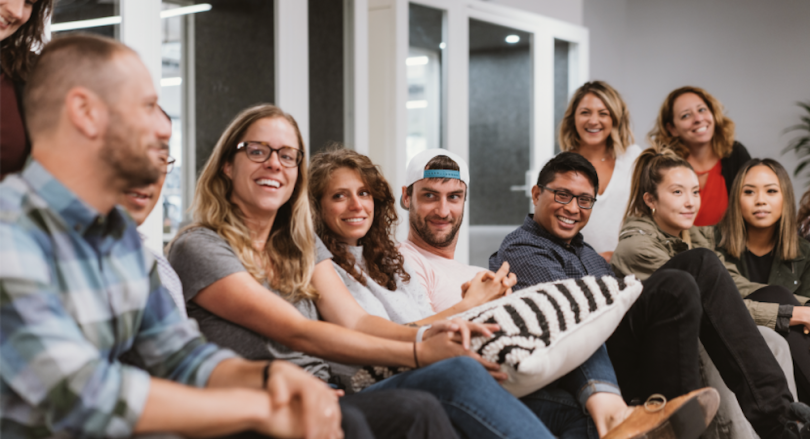 KeepTruckin
Founded: 2013
Location: San Francisco, CA
Focus: Software + Logistics
What they do: KeepTruckin is bringing capabilities to the trucking industry that would have been unimaginable just a few short years ago, featuring a fleet management platform that fundamentally improves how freight is transported. Solutions from KeepTruckin improve driver safety and provide GPS tracking, ELD compliance, dispatching, workflow and maintenance capabilities through tools like AI-powered smart dashcams, IFTA fuel tax reporting, and more.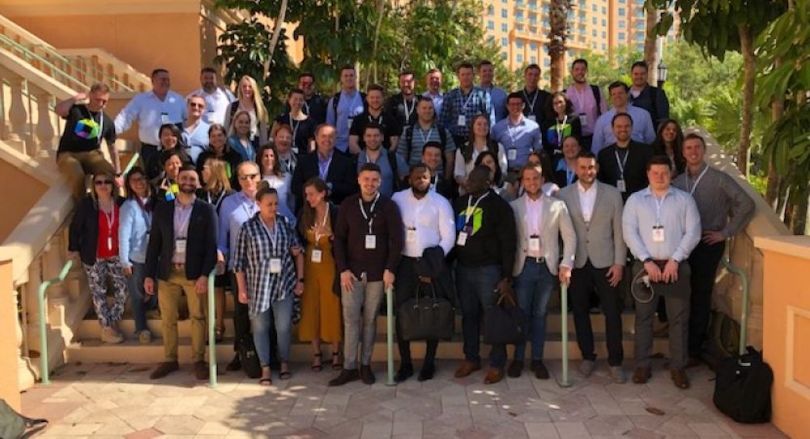 Dynatrace
Founded: 2005
Location: Waltham, MA
Focus: Software
What they do: Dynatrace operates an all-in-one platform that uses AI and automation techniques to analyze complex cloud data and provide key insights about the performance of applications, infrastructure and user-experience optimizations. Tools for monitoring digital experiences across the board help unlock and streamline capabilities while using AWS, Azure, Google and Kubernetes, putting more power into the hands of developers, managers and stakeholders across the chain.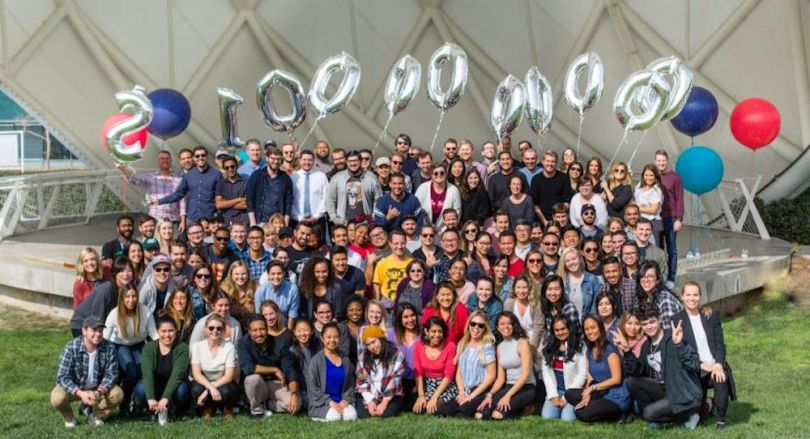 ChowNow
Founded: 2010
Location: Los Angeles, CA
Focus: Software
What they do: ChowNow is focused on the success of its partner restaurants above all else, operating an ordering platform that allows them to thrive and connect with new customers in a sustainable way. The commission-free platform provides restaurants with branded applications specifically designed for their shop, direct-website ordering services that avoid grouping restaurants with competitors, an interactive dashboard, and customized marketing services, allowing restaurants to run successful online programs without cutting deep into their margins.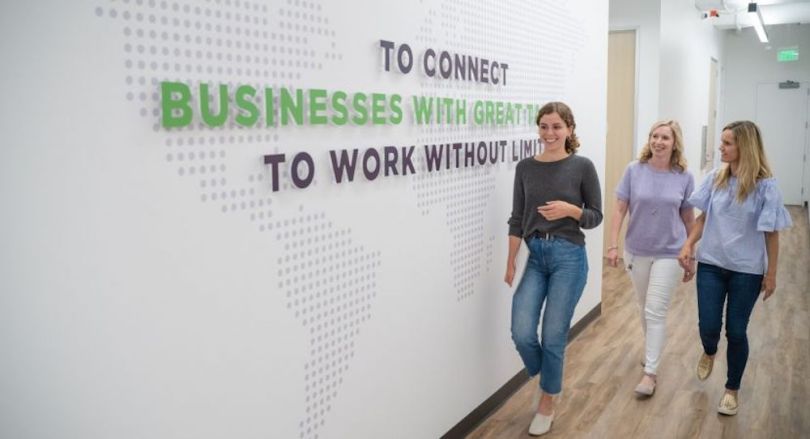 Upwork
Founded: 2014
Location: San Francisco, CA
Focus: Recruiting
What they do: Upwork offers a talent acquisition solution for companies looking to scale their teams and find professionals ready to make an impact from day one. The company's network of talent and agencies produce qualified candidates possessing a range of capabilities like development, design, writing, marketing and customer service skills, available to assist with projects on a long or short-term basis. 
Qualtrics
Founded: 2002
Location: Seattle, WA
Focus: Software
What they do: Qualtrics helps organizations ensure that the quality of their customer, employee, product and overall brand experiences are constantly aligned and delivering meaning across each touchpoint. Several products are available from the company, including customer voicing, employee engagement, pricing research, surveying and brand tracking tools, putting a system of action into place that turns customers into brand loyalists.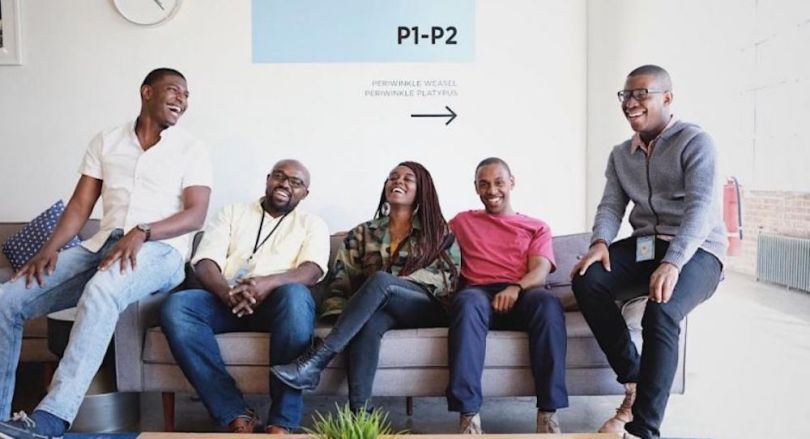 Justworks
Founded: 2012
Location: New York, NY
Focus: Software
What they do: Justworks ensures that small businesses and emerging startups have access to the tools and benefits that large companies rely on to succeed. From HR and payroll tools to health, wellness, perks and workplace benefits, Justworks allows organizations to streamline their goals and focus on being put in position for growth.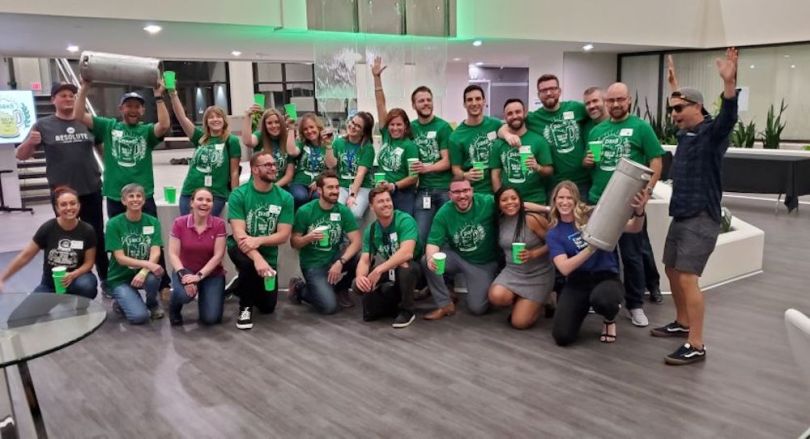 Pax8
Founded: 2012
Location: Greenwood Village, CO
Focus: Cloud
What they do: Pax8 simplifies the process of attaining cloud infrastructure and technology, helping partners buy, sell and manage cloud storage through an intuitive marketplace. Vendors on the platform are put through a 150-step process before launching on the marketplace to ensure partners have the most seamless experience possible, with automated provisioning, simplified billing and free PSA integrations making Pax8 an ideal solution.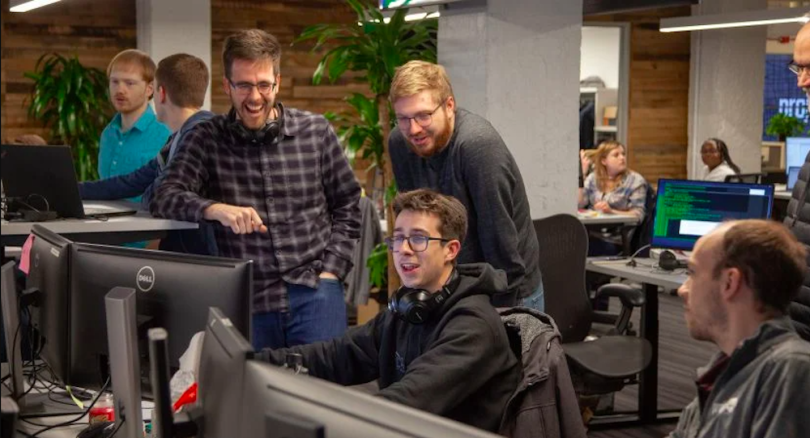 Project44
Founded: 2014
Location: Chicago, IL
Focus: Logistics
What they do: Project44 helps shippers and third-party logistics firms stay in-the-know about key transportation metrics, delivering powerful insights and turning them into actionable activations in the moments when they matter most. Analytics capabilities, powerful API tracking and workflow automation solutions are all included in the robust network, providing unseen visibility into a global, multimodal network.
Miro
Founded: 2015
Location: Austin, TX
Focus: Software
What they do: Miro offers a collaborative, online whiteboard platform where product managers, project managers, developers and team members across the board can brainstorm and visualize ideas while setting a clear path for work. Used by organizations like Dell, ADP, Liberty Mutual and Deloitte, Miro's infinite canvas sizes and asynchronous collaboration features bring exceptional capabilities to teams whether they are colocated, distributed or fully remote.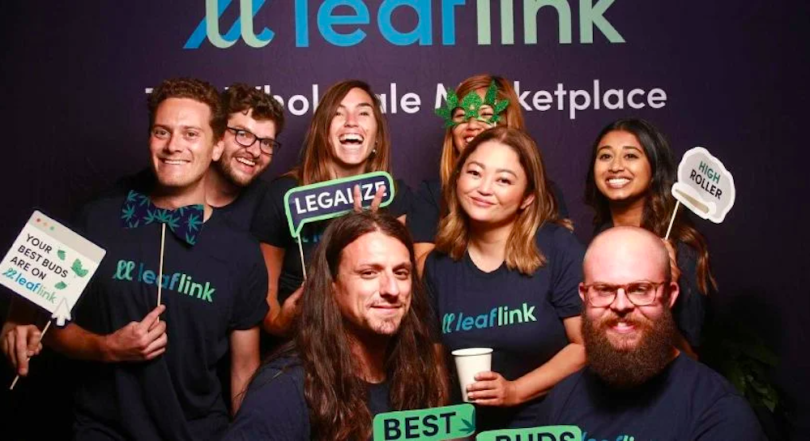 LeafLink
Founded: 2015
Location: New York, NY
Focus: E-commerce
What they do: LeafLink is a wholesale ordering platform for the cannabis industry, operating as the largest B2B marketplace for connecting licensed cannabis brands with retailers across the country. Easy-to-use dashboards and streamlined messaging features simplify the order tracking process and allow authentic connections to be formed throughout the supply chain, leading to scalable success in the emerging industry.
Monday.com
Founded: 2012
Location: New York, NY
Focus: Software
What they do: Monday.com helps teams more effectively work together to create exceptional products, fostering a culture of transparency and empowerment throughout the workplace. Users can create multiple boards for tracking progress across organizations, with customizable integrations available as well so teams can utilize Monday.com however will be most impactful for them.
Images via company website screenshots, Shutterstock and social media