22 Companies That Pay for MBA Programs
These industry leaders recognize that MBAs not only help employees build new skills but also make entire teams smarter and stronger.
For aspiring business professionals curious about leveling up their skills and career direction, an MBA program can be the key to opening up enticing opportunities and achieving more industry credibility. An MBA, or Masters of Business Administration, program offers business-inclined students the opportunity to build managerial skills, cultivate a strong network of industry peers and become fluent in business basics like financial management, accounting and business marketing. MBA programs are not one-size-fits-all; while a basic MBA usually takes an average of 18 months to complete, there is a decent amount of flexibility in scheduling based on an individual's goals and desired time frame for completion.
Companies That Pay For MBAs
MediaAlpha
Expedia
ServiceNow
Ripl
Reorg
Haven Life
Flexport
Omaze
Fandango
Honey
Wunder Capital
Granicus
An MBA is more than just an opportunity to learn new skills. It's also a smart investment for any industry professionals looking to achieve more income security and financial cushioning. Individuals who hold MBAs enjoy higher earning potentials and higher average salaries than the average college-educated worker, with salary averages hovering around $120,000. Finally, an MBA can significantly increase your chances of getting your dream job. Researchers at the Graduate Management Admission Council discovered that around nine in ten companies look for MBA degrees in their recruitment process, so graduates enjoy a leg up on others when applying for positions.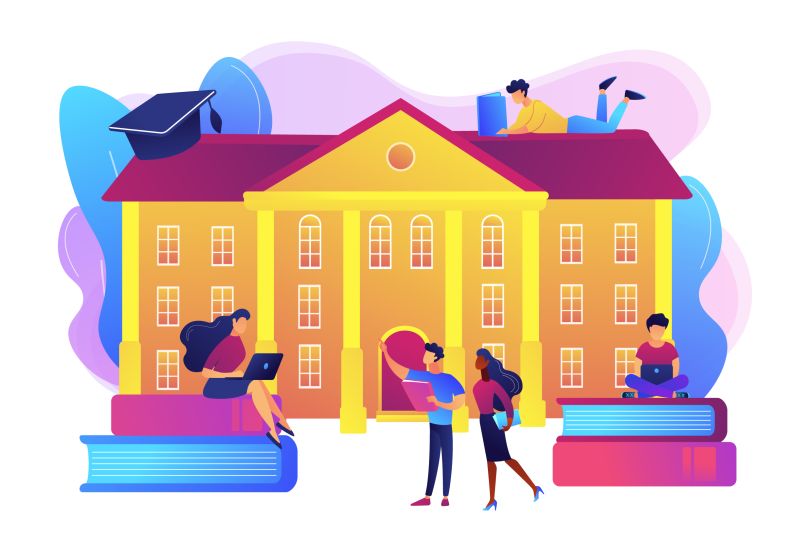 If you find yourself wondering what the catch is, your wallet may have the answer. MBA programs at top schools like Stanford and Harvard can cost up to $200,000 to complete, and while there are programs like FAFSA that can help cut the expenses, the price tag alone can put off many an aspiring student. While an MBA degree greatly increases the chances of having a successful career, many full-time professionals might find that balancing the cost of pursuing a degree with regular costs like rent and bills makes an MBA simply out of the question. 
If you have your heart set on getting that degree and transforming your career aspirations, there is a silver lining. Given that MBA graduates are desirable hires in all fields, there are plenty of tech companies that include tuition reimbursement for MBA programs in their benefits packages. Industry giants like Apple and AT&T offer stipends to help chip away at enrollment costs, and there are even some companies that reimburse their employees up to $50,000 for their continuing education. It's an investment that benefits both parties - employees get to pursue their learning objectives without the added burden of figuring out financials, and companies can build a strong cadre of highly-educated team members to help them reach new heights. From Los Angeles to New York, and everywhere in between, these 22 companies recognize that higher education not only benefits individual students but can help entire organizations build a solid infrastructure from which they can dream bigger. 
Whatever MBA program you're looking to pursue, or what skills you want to pick up, take a look into these 22 companies that cover the cost and can help you get that degree.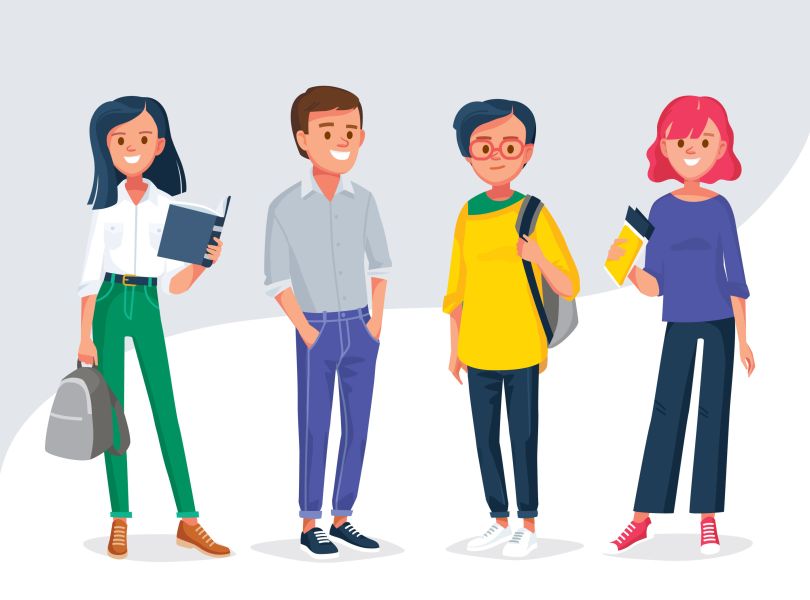 1. MEDIAALPHA
MediaAlpha's approach to advertising combines both tech and creative media talent, and the company places a strong emphasis on empowering each team member to develop their individual skills to their advantage. MediaAlpha's benefits package includes a strong commitment to professional and personal development, and in addition to tuition reimbursement, the company offers online course subscriptions, paid industry certifications and time allotments specifically devoted to employee education and learning.
2. EXPEDIA
Travel industry giant Expedia has won a number of awards for their company culture including "Excellence in Recruitment" from the HR Excellence Awards. Their comprehensive benefits package supports their employees' continuing education, offering both tuition assistance as well as flexible work arrangements to encourage them to pursue their learning goals.
3. SERVICENOW
ServiceNow offers hefty educational development and MBA reimbursement opportunities, providing both a $5,000 annual continuing education stipend and tuition reimbursement of up to $5,250. The company also supports professional and personal learning in a number of other ways including diversity programs, hosted conferences and online course subscriptions.
4. RIPL
Ranked 27th on Seattle Business's 100 Best Small Companies to Work For 2019, Ripl's unique approach to social media marketing has earned them coverage from CNN, Refinery29, GeekWire and others. Ripl's professional development benefits package reimburses employees for the tuition costs of pursuing an MBA or other degree and allows employees to set aside 1 percent of their hours on the clock for education purposes.
5. REORG
Reorg's benefits package provides full-time employees with up to $1,500 for any continuing education program they choose to pursue, helping team members fine-tune their development tracks to get the most out of their learning initiatives. The company's unique workplace culture places a strong emphasis on personal and community development, and Reorg gives back to the greater NYC community by partnering with Madison Square Park to keep public areas near their office clean.
6. HAVEN LIFE
Since Haven Life's specialty is helping more people access life insurance more easily, it comes as no surprise that they offer a comprehensive benefits package designed to make life easier and rewarding for their employees. Their robust professional development benefits include cross-functional training programs, online course subscriptions and generous tuition reimbursement.
7. FLEXPORT
An innovator in the logistics space, Flexport's leadership knows that disrupting the $1 trillion shipping industry requires a team at the top of their game. The company offers a continuing education stipend of $500 each year to support the growth and strength of their team members.
8. OMAZE
Omaze is focused on fueling goals and causes through their charitable donation platform, and their aim to empower people to realize their dreams extends to their employees. Their education benefits package provides their team members with $500 annually to go to further education, while also offering options for building development tracks and training across different functions within the company.
9. FANDANGO
Fandango provides their employees with both a continuing education stipend and tuition reimbursement, varying in cost based on what MBA or other program each employee chooses to pursue. Their extensive benefits package also offers perks like 401(k) matching, summer Fridays, a flexible work schedule and free gym memberships.
10. HONEY
Honey prides itself on its company culture and has shared the importance of maintaining it even as they have grown to a staff of over 200 people. In addition to tuition reimbursement, Honey empowers the ambitions of their teammates by paying for certifications and sponsoring employee travel for professional conferences and events.
11. WUNDER CAPITAL
Wunder Capital has an ambitious mission: to tackle climate change and reduce global emissions. In order to do so, they need a strong team of talented professionals, so they offer a competitive benefits package designed to attract top talent and encourage them to grow in their field. They offer tuition reimbursement to employees seeking to bolster their skillset, whether they are pursuing an MBA or looking to attend a workshop series.
12. GRANICUS
In addition to flexible time off, free healthcare coverage and 401(k) matching, Granicus also offers a tuition reimbursement program that supports employees looking to go back to school or hone a new skill to empower them in their field.
13. ADTAXI
Adtaxi's workplace perks and company culture have earned them a number of accolades, as well as a spot on our own list of the best mid-size companies to work for in Colorado. Their tuition reimbursement program offers support for teammates looking to expand their horizons and opportunities, both in the office and beyond.
 
14. OTUS
Otus' benefits package, which includes competitive salaries, healthcare coverage and six weeks of annual PTO, has earned them a number of awards from organizations like Codie and EdTech Digest. Otus supports their employees' learning goals both financially and practically, offering both a continuing education stipend and the option to allot work time toward personal education.
15. BOINGO
Boingo encourages a rewarding, mentally stimulating and entertaining work environment, offering everything from yoga and exercise classes to bowling nights. When their employees want to get serious about pursuing their career goals, Boingo offers tuition reimbursement for any field of study they want to pursue, whether that be a coding bootcamp or an MBA. 
16. UDEMY
The whole concept behind Udemy's business is to support and democratize learning, so it only makes sense that they would aim to provide the same support to their teammates. After six months of employment, each employee at Udemy can enroll in a continuing education program that provides $1,500 annually for tuition costs.
 
17. KPA
KPA's technologies and workplace culture have been the recipients of a number of awards including the Environmental Leadership Award from the Business Assistance Providers organization. KPA takes great responsibility for the well-being of their employees, providing them with practical material support and perks like tuition reimbursement to help them reach their dreams.
18. HOUSECANARY
HouseCanary helps cover tuition costs for employees pursuing higher education, delivering $3,000 annually to go toward education costs. Their benefits package also stands apart from many other companies, which includes monthly Lyft credits, catered lunches and a $3,000 employee referral bonus.
19. VERIFI
Verifi offers traditional perks such as health benefits and 401(k) matching, but the company also offers unique perks like adoption assistance, free yoga classes and access to a game room. Their tuition reimbursement program lifts some of the burden of paying for an MBA off their employees shoulders, covering up to $5,250 in tuition costs each year.
20. APPLE
Apple is one of the biggest tech companies in the world, but their size doesn't detract from their ability to meet each employee at their level and support them in getting to where they want to be. The industry giant offers their employees a little over $5,000 each year to go toward furthering their education and reaching professional milestones, whether that be through an MBA, certification or other program. 
21. INTEL
Intel offers generous tuition reimbursements of up to $50,000 per program without any annual limit, as well as free tutoring, scholarships for the children of employees and access to a variety of educational opportunities through Intel University.
22. AT&T
AT&T offers their employees a supportive and fulfilling workplace experience, and their culture has been rated so highly that it has topped lists compiled by Fortune, DiversityInc and The Civic. Their tuition reimbursement plan offers up to $5,250 for full-time employees, with a lower expense of $3,937 covered for part-time employees.
Images courtesy of Shutterstock