Upgrade Your Education With These 25 Companies That Pay for College
In 1968, 5.43 million students were enrolled in public colleges or universities, according to Statista. For private institutions, that number was 2.08 million, and as of the 2018-19 academic calendar, 50 years later, those combined numbers have increased by 261.7%, jumping to 14.53 million and 5.12 million students enrolled, respectively.
Since this large jump in enrollment, options within areas of study have increased as well, opening students up to more potential career paths. For example, business degrees have always remained a popular educational pursuit, comprising 14.4% of awarded Bachelor's degrees in 1970 and 22.2% in 2010 according to NPR.
Companies that Pay for College
InStride
Boeing
Discover
Pareto Intelligence
Advertise Purple
PEAK6CSC Corptax
Vertaforte
Nuance
Alliant Credit Union
A look at a public school's business program, like that of California State University, shows that students can now choose to specialize in accounting, finance, human resource management, information technology, international business, marketing, and supply chain management, all while receiving the same Bachelor of Science in Business Administration degree. Over that same period of time, degree options in the arts and STEM became more varied as well. Students could even pursue college-level education part time, on weekends, online, and in various other ways that would provide new opportunities regardless of external commitments.
While holding a degree is still a prerequisite for entering many of today's fast-paced fields, it comes with one major downside — cost of tuition.
"Today, the average American needs to earn about $22,000 more than the current median income to afford college."
Opportunity Cost
Increases in pricing is to be expected in any business over a more than fifty year period, but the average cost of tuition has jumped at rates that few could have expected. Between the 1969-70 and 1979-80 academic years, the median annual tuition rate of higher education institutions rose from $1,533 in private institutions and $323 in public institutions to $3,130 and $583, according to Statista's data, representing an overall increase of 100.05%. Though tuition rates doubling in just 10 years is cause for surprise on its own, it is around this point where the graph begins to show a pronounced upward curve, and as of the 2018-19 school year, average tuition costs sit at $31,519 for private institutions and $7,250 for public schools — a staggering 2,089% increase in overall average annual tuition since the 1969-70 academic year. Writer, Andrew DiPietro of GOBankingRates noted in a 2019 Yahoo! Finance article that, "Today, the average American needs to earn about $22,000 more than the current median income to afford college."
This unprecedented rise in education cost has led to masses of students with incomplete degrees or no college education at all. The 2015 National Student Wellness Study, run by Ohio State University, found that 70 percent of college students reported feeling stressed about their finances. Crystal Cox, a student at the University of Missouri, told CNBC in 2019 that, "In my first two years at college, I've had to make a decision that my high school self could not have imagined: Go to class or be able to afford to eat...This is the reality that I, and many students who come from low-income families, face." 
Lynn O'Shaughnessy, author of The College Solution: A Guide for Everyone Looking for the Right School at the Right Price, lists the official four-year graduation rate at 33.3% for public universities and 52.8% for private universities. Looking at six-year figures, those numbers become 57.6% and 65.4%, respectively. The numbers become more daunting, however, when part-time, transfer and continuing education students are brought into the equation, with six-year national graduation rates totaling just 37.7% for part-time transfer students and 17.7% for part-time students attending college for the first time. 
"I've had to make a decision that my high school self could not have imagined: Go to class or be able to afford to eat."
Leading With Solutions
College tuitions are only continuing to rise, making the challenge of completing a degree on either a traditional or non-traditional track more challenging than ever. However, many employers have taken it upon themselves to carry some of this burden, launching education stipends, tuition reimbursement programs or various other means of paying for their employees' college educations. 
Every program is unique, and benefits can vary in terms of funds provided, institutional options, degree programs, certification choices and other variables, but these 23 companies provide the groundwork for their employees to grow into the next stage of their careers and bring more exceptionalism to the workplace every day.
Whether it's continuing education courses or entire graduate degrees, learn more about these 25 companies that pay for college.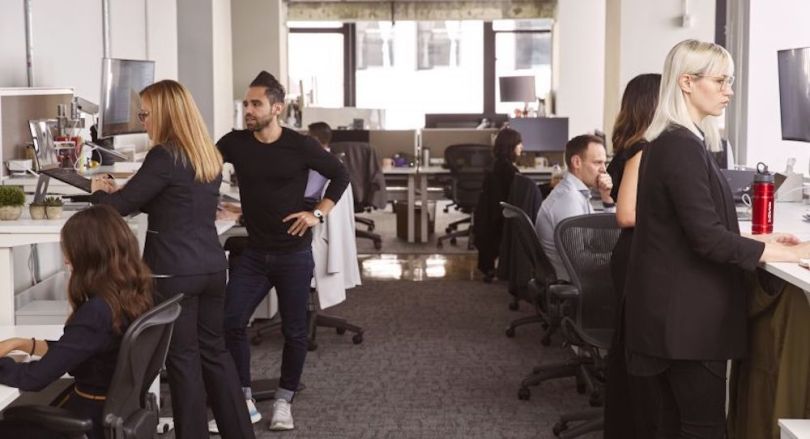 InStride
InStride partners with organizations across industries and institutions alike to design strategic enterprise education programs. These programs help achieve business growth and empower social impact causes like diversity-focused career pathing, employee engagement and more. To reinforce its commitment to lifelong learning, InStride's Step Forward program offers all full-time employees complete tuition coverage for degrees from 350+ top-tier online programs.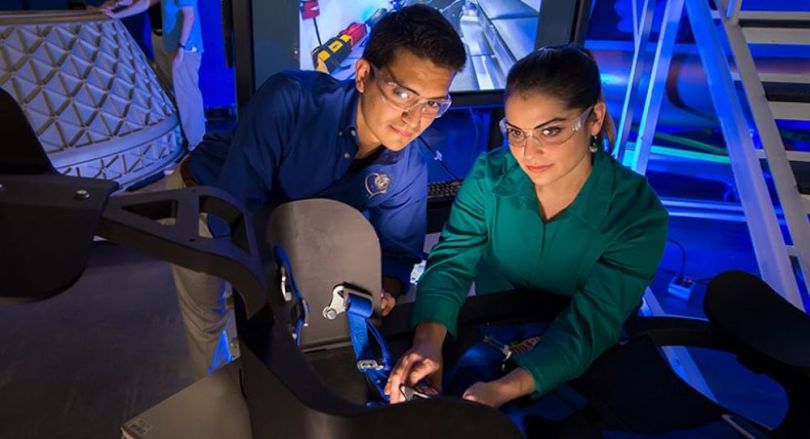 Boeing
Boeing is made up of thousands of engineers, scientists, technicians, innovators and pioneering aerospace professionals designing and implementing solutions that facilitate transportation, safety and efficiency both above and below the atmosphere. The company features no annual limits on tuition assistance to all employees enrolled in eligible science, technology, engineering and mathematics degrees and courses.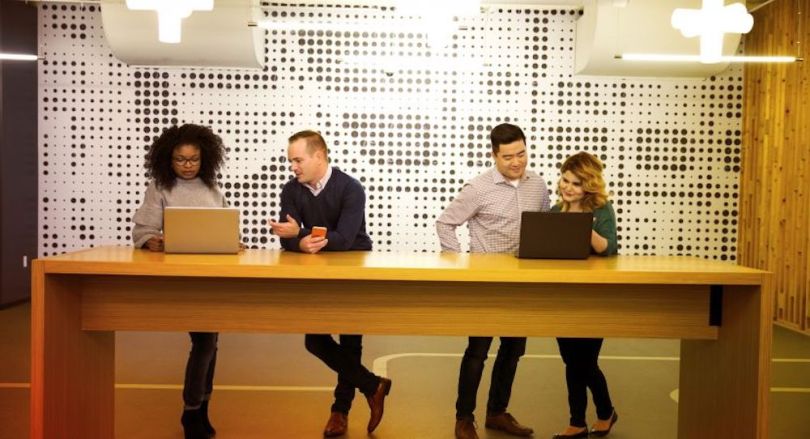 Discover
Discover's financial solutions provide people and businesses with access to crucial funding and the ability to save for the future, all backed by top technology that emphasizes security at all times. The company's robust College Commitment program offers U.S.-based employees with the opportunity to participate in top-quality, fully-accredited business degree programs from several universities, with Discover footing the bill for tuition, required fees, books and supplies.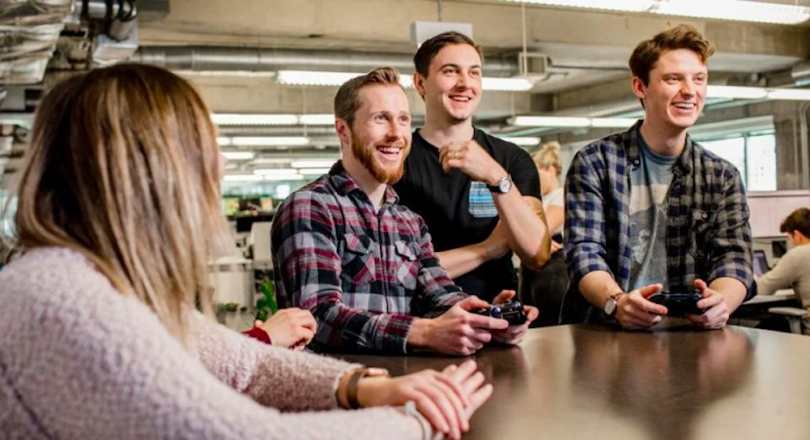 Pareto Intelligence
Pareto Intelligence provides healthcare organizations and professionals with access to crucial data and analytics solutions that streamline processes and lead to better care for patients across the board. After a year at Pareto, employees pursuing a postgraduate degree germane to their role can have the company cover up to 70% of tuition expenses, creating substantial personal and organizational growth.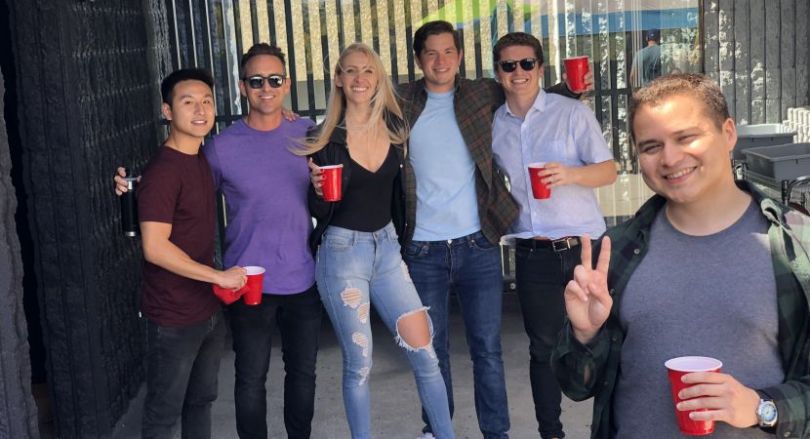 Advertise Purple
Advertise Purple produces affiliate marketing management tools that provide the foundation for e-commerce sites to form profitable performance revenue streams. To support its employees' educational goals, Advertise Purple offers an annual maximum of $20,000 to team members choosing to pursue an MBA at select universities.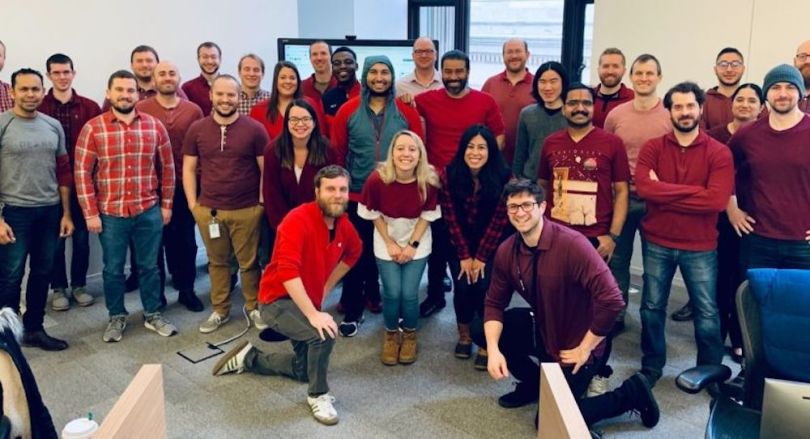 PEAK6
PEAK6 operates in the financial services, trading, insurance and esports industries, utilizing technological advancements, and a focus on constant innovation to design solutions that solve problems before they arise. A creative and capable workforce is central to PEAK6's capabilities, which is why the company offers up to $8,000 in tuition reimbursement to every employee enrolled in a degree, certification or other educational program, with manager approval.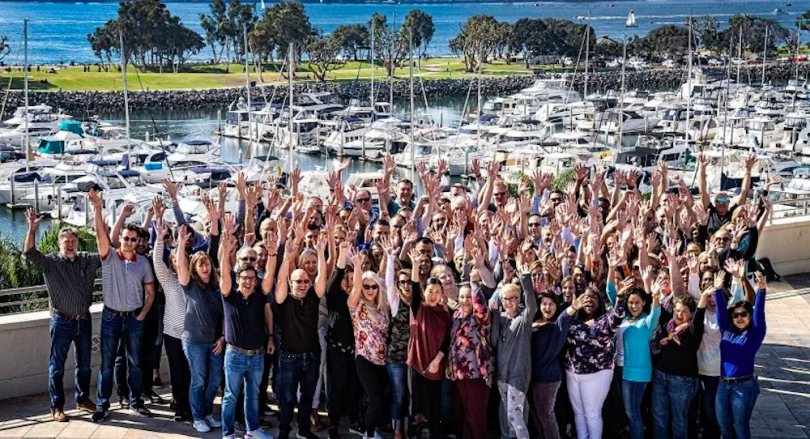 CSC Corptax
CSC Corptax utilizes technology, business process expertise and award-winning support channels to transform how its clients handle their taxes, leading to breakthrough performances from its more than 1000 domestic and international clients. To help reinforce the importance of professional growth amongst employees, CSC Corptax's tuition reimbursement program offers an annual max of $5500 per employee, along with a maximum total match of $5500.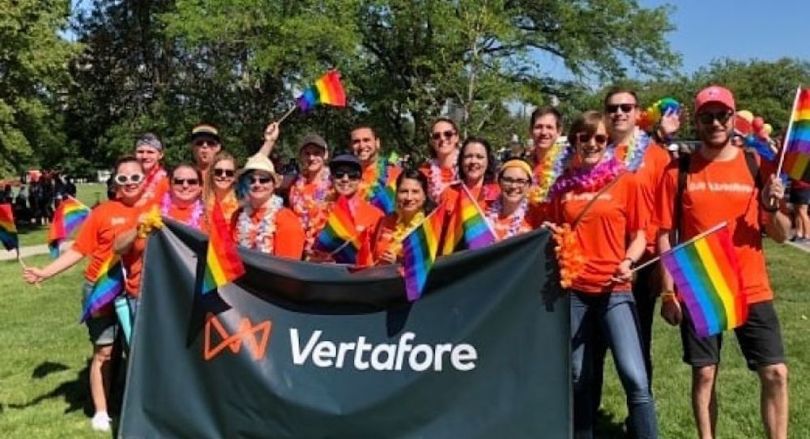 Vertaforte
Vertaforte works with independent insurance brokers and agencies to design software solutions that help them better manage their business and develop more long-term profitability. Employees of Vertaforte can receive up to $5,250 in tuition reimbursement, helping them reach personal goals in their professional growth.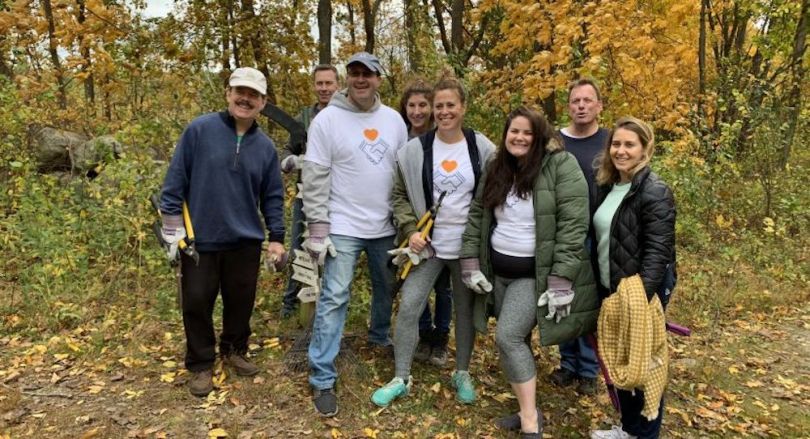 Nuance
Nuance develops and implements AI-powered solutions for companies working in healthcare, biotech, financial services, government and additional industries, boosting productivity, security and performance in the moments when they are most crucial. In addition to supporting its clients' needs, Nuance supports employees by providing a $5,250 continuing education stipend that can be used towards a variety of degrees, trainings and certifications.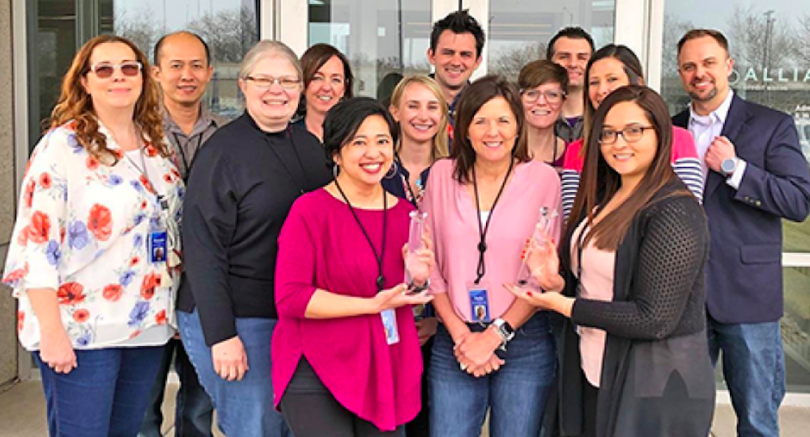 Alliant Credit Union
Alliant Credit Union provides a safe and secure method for digital banking, offering high-rate savings accounts, flexible checking options, loan financing and additional services that take stress out of the process. When it comes to their employees, Alliant Credit Union offers up to $5000 in tuition reimbursement for graduate-level courses and $4000 for undergraduate courses, which can alternatively be used for professional certification programs to drive growth in any career path.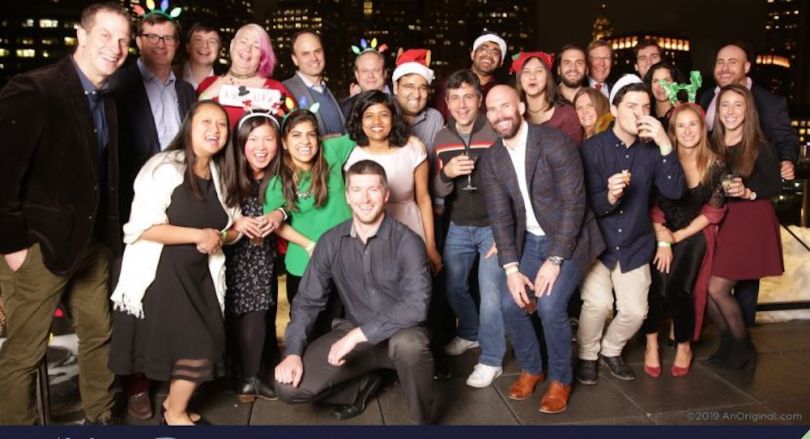 LiveRamp
LiveRamp has dedicated itself to providing next-generation metrics and analytics that prove the power of TV advertising, painting a clearer picture when it comes to ROI. The company rewards employees dedicated to growing with LiveRamp, offering up to $5,250 per year for courses that lead to a graduate or undergraduate degree related to their roles or based on business needs.
iHerb
iHerb offers a direct-to-consumer platform for purchasing supplements, personal care and grocery items tailored towards specific dietary needs, helping people achieve healthier lifestyles. The e-commerce company fosters a spirit of professional development through its tuition reimbursement initiatives, offering employees up to $5250 per year with a $5250 match.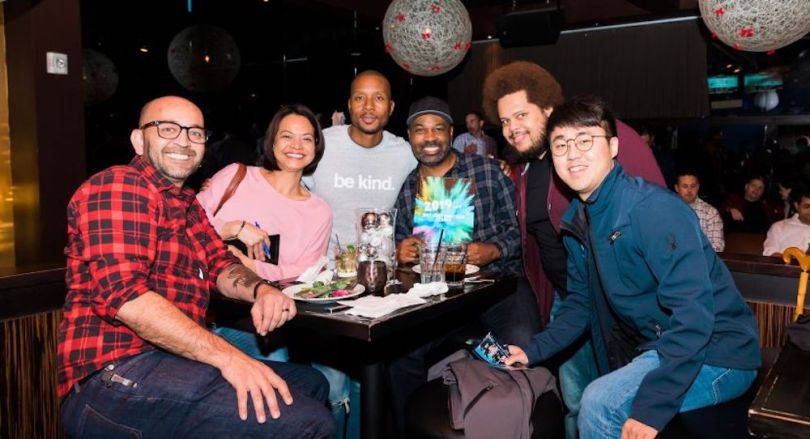 Verifi
Verifi offers end-to-end dispute management software for sellers, issuers and resellers, featuring end-to-end protection from fraud, disputes and chargebacks through several powerful tools. Emphasizing professional development from day one on the job, Verifi offers its employees $5250 in annual tuition reimbursement so they can pursue the degrees and certifications that are most meaningful to their careers.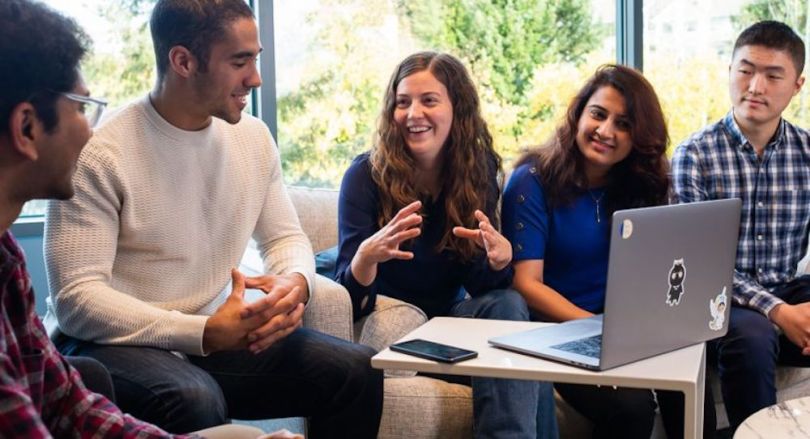 ServiceNow
ServiceNow produces a platform for managing employee, customer, and IT workflows, and building proprietary applications, all in the spirit of helping business owners and agile departments become more streamlined and profitable. Employees of ServiceNow have the opportunity to grow their careers while maintaining full-time employment, with the company offering $5250 annually in tuition reimbursement for qualified expenses.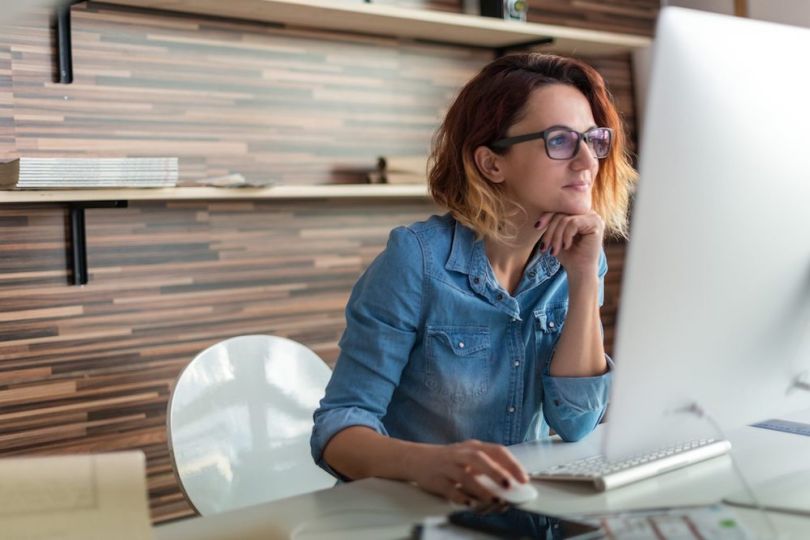 ArcherDX
ArcherDX produces molecular detection solutions for use in the battle against cancer, providing a powerful product development platform that enables molecular laboratories to solve complex genome challenges. Continuous development is a key factor to fighting cancer's spread, so ArcherDX ensures its employees have the opportunity to grow with a tuition reimbursement plan that offers an annual maximum of $5250.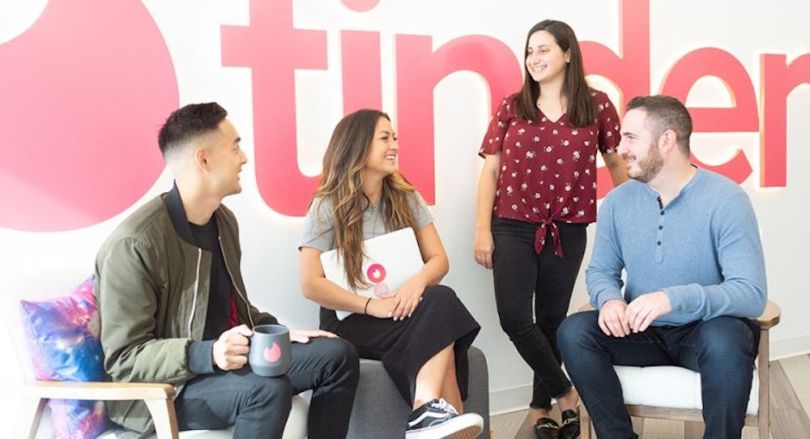 Tinder
Tinder is amongst the earliest innovators when it comes to combining online dating and mobile application capabilities, fostering a network of more than seven million users since launching in 2012. Full-time employees looking to make further investments in their education can receive up to $5000 annually from the company in tuition reimbursement, paving the way towards major career advancements.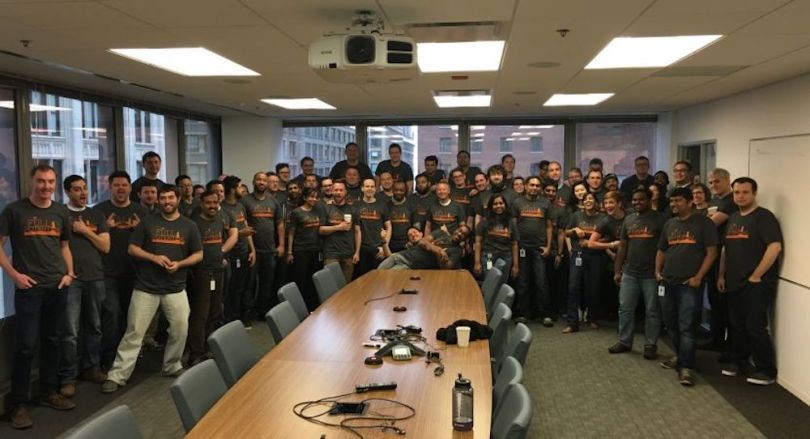 CSG
CSG offers technology-driven customer engagement solutions that help companies make better connections with their customers, leading to better success throughout the acquisition, monetization, engagement and retainment processes. Career and personal development are crucial to CSG's growth, so the company gives each employee up to $3000 in financial assistance to pursue education.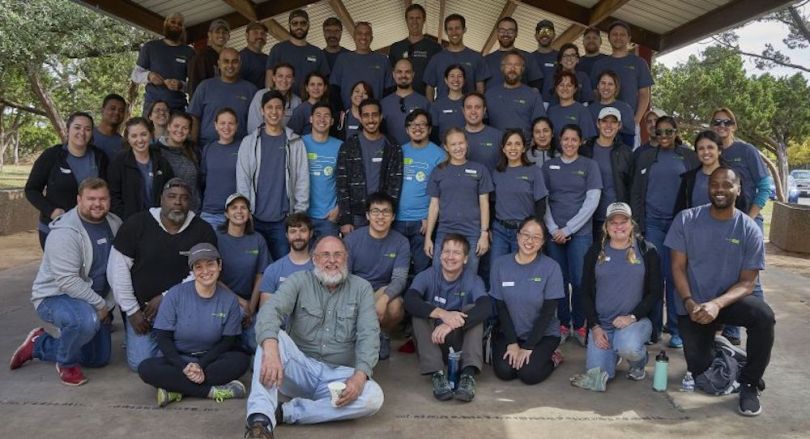 Blackbaud
Blackbaud has devoted itself to work with organizations intent on being social-good leaders, providing them with software solutions, services, expertise and data intelligence to help streamline their processes and take a more analytic look at the impact they are causing. The company passes the spirit of doing good on to its employees, offering up to $3000 a year per person to assist with costs incurred from continuing education.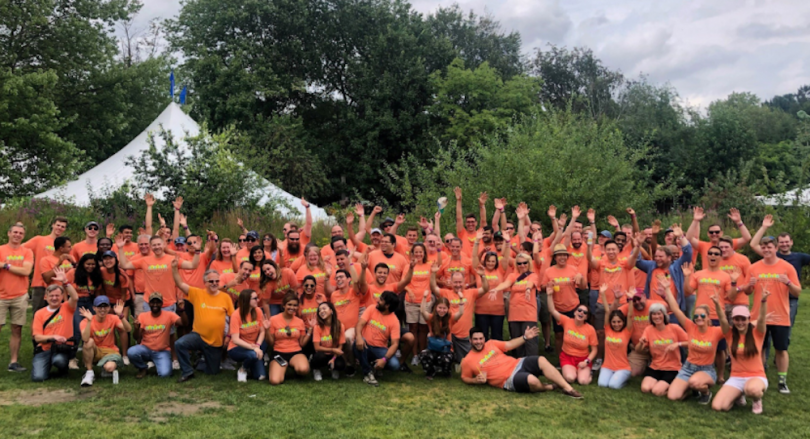 MineralTree
MineralTree produces solutions for businesses looking to streamline their invoice-to-payment processes through automated payment software and technology that increases efficiency, reduces fraud risk and improves cash flow. Amongst an impressive package of perks, MineralTree offers employees up to $3000 in tuition reimbursement towards the costs of tuition and books.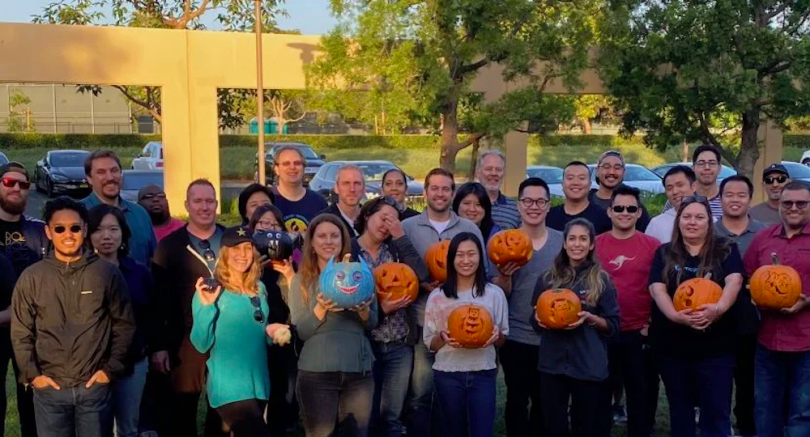 MobilityWare
MobilityWare is an app development company focused on bringing joy to others through a collection of digital card, chip and word based games. Employees of the company are entitled to $2500 in yearly tuition reimbursement with a maximum total match of $2500 to pursue a degree or certification that will help them advance their career, wherever it may lead.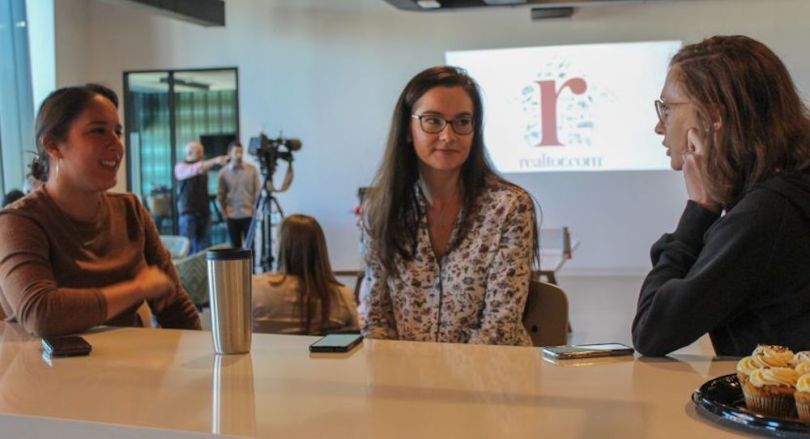 Realtor.com
Realtor.com operates a powerful online platform that allows users to discover deals on available properties or list their property on a marketplace that is viewed by millions of users nationwide. In addition to the company's diversity, inclusion and work-life harmony initiatives, Realtor.com offers $2500 to each employee in tuition reimbursement per calendar year, with in-house education and training programs available as well.
SDI Presence
SDI Presence is a diversified team of IT and technology experts with a presence in multiple cities throughout the nation. The company works with organizations to provide consulting and managed service solutions that can address nearly any technological challenge. To continue deploying new solutions and furthering its own capabilities, SDI Presence offers employees an annual max of $2000 towards tuition reimbursement.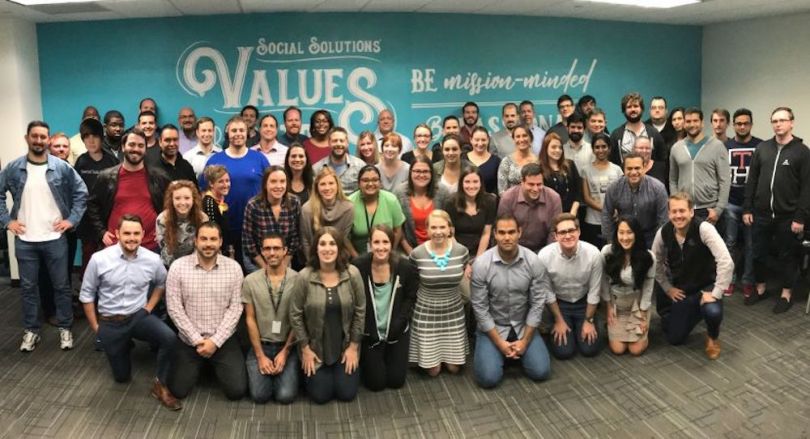 Social Solutions
Social Solutions provides data and software solutions to both nonprofit organizations and the public sector, helping them utilize data to measure the impact they are making with their work. The company offers employees up to $1500 per year in tuition reimbursement for role-related graduate and undergraduate programs, with $500 per year available as well for continued education courses.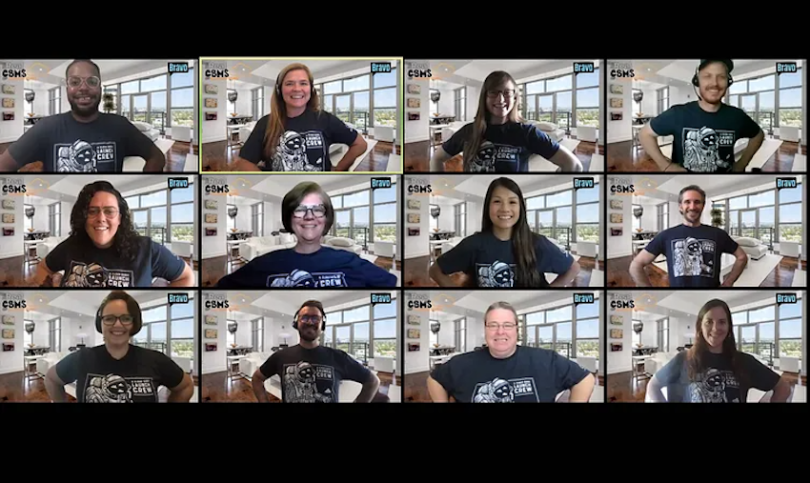 A Cloud Guru
A Cloud Guru is an edtech company focusing on helping people learn new skills across AWS, Google Cloud, Azure and over 360 more applications. The company utilizes hands-on training and certifications for learners of all levels. Expedia, Women Who Code, University of Notre Dame and Qualcomm are just a few of the organizations using A Cloud Guru to educate their engineers. In addition to multiple other learning initiatives, the company offers $1000 annually for each employee to use towards classes, tuition, textbooks.
SpotX
SpotX is a video advertisement and management platform helping publishers and broadcasters manage all of their video inventory, monetize content, and exercise more control over their media, while providing advertisers access to more premium content. The software is used by names like Spotify, newsy, Sling, CBSLocal and Gatehouse Media. For education opportunities that SpotX approves, the company will reimburse eligible employees 50% of the cost of the education tuition up to a maximum of $5,250 annually.