The Top 25 Self-Driving Car Companies Paving the Way for an Autonomous Future
The automobile is arguably the most important invention of the past hundred years. Though it has changed daily life more than most innovations, aside from the implementation of safety features like airbags and seatbelts, there haven't been many radical or widespread adjustments made to the overall designs of our vehicles. However, the industry has more than made up for that lapse in just the past 20 years, introducing innovative designs such as electric engines, keyless ignition, and connected vehicle systems. 
Perhaps the most exciting new frontier in transportation technology is that someday cars may not require drivers at all. Self-driving cars, once considered a science fiction daydream, are now taking the streets of San Francisco, New York, Seattle and beyond. Built with the most powerful 3D imaging and AI out there, driverless vehicle developers aim to ensure that riders enjoy a hands-free experience without compromising on personal safety. While their technologies haven't been universally adopted yet, self-driving car companies have high ambitions. It's been forecasted that by 2040, there will be over 33 million driverless vehicles on the road, and around 55 percent of small businesses expect that they'll adopt self-driving car technologies in their operations within the next two decades. There is still a lot of work and testing to be done to ensure driverless technologies are one hundred percent foolproof, but given that the industry currently sits with a value of over $54 billion, you can be sure that driverless cars will be taking the roads by storm in the not too distant future.
Top Self Driving Car Companies
Motional
Uber
AutoX
Optimus Ride
Arity
WiTricity
Unity Technologies
Ouster
Cruise
Waymo
Voyage
Swift Navigation
Embark Trucks
CARMERA
Zoox
Nauto
Check out these 25 self-driving car companies that are ushering in the next generation of travel.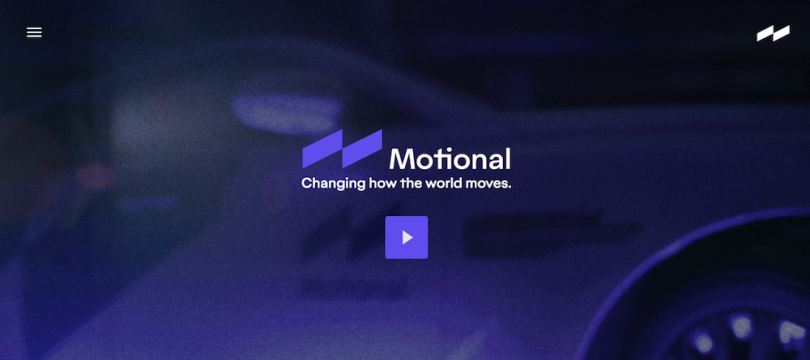 Founded: 2020
What they do: Motional's team is working to build a world-class driverless system that prioritizes safety above all else. The company's technology relies on LiDAR, camera and radar sensors working together to ensure failure is not an option, and Motional has teamed with top rideshare companies like Uber, Via and Lyft to make driverless taxiing a reality as soon as possible.
Home base: Santa Monica, CA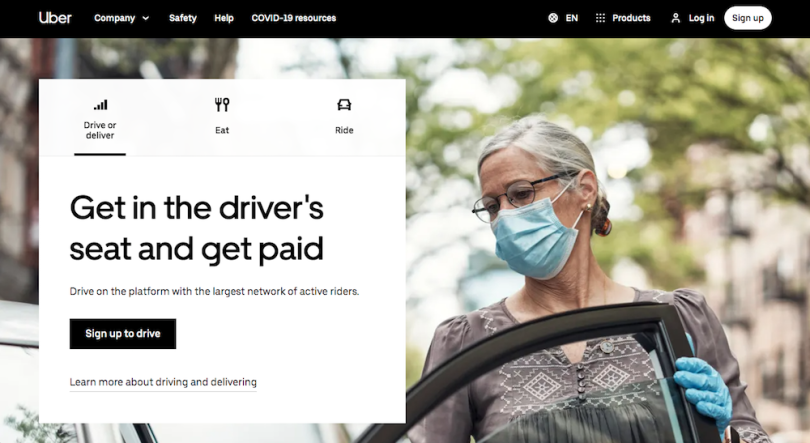 Founded: 2009
What they do: Uber is the world's leading ride-hailing and ridesharing company, helping people across geographies get to the places they need to be in record time. The company has also occasionally stepped into the self-driving vehicle realm, recently teaming up with Toyota to explore new ways to bring self-driving technology to Uber's network.
Headquarters: San Francisco, CA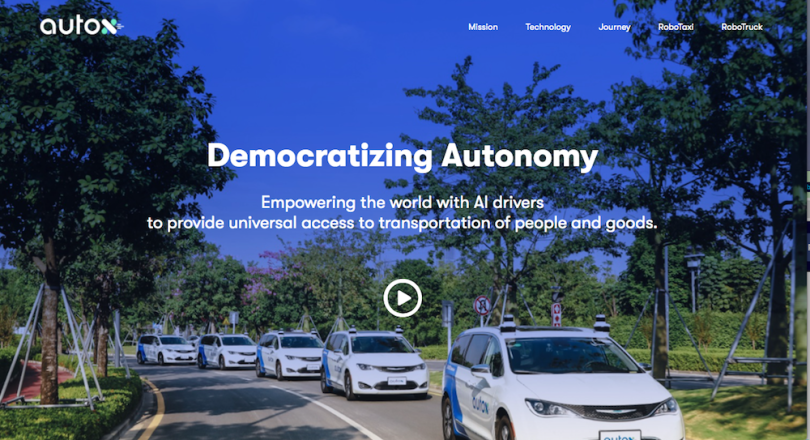 AutoX
Founded: 2016
What they do: AutoX is building an autonomous transportation system for moving people and goods across the most challenging roads in China. The company's self-driving platform is capable of operating vehicles of multiple sizes and is currently operating in Shenzen, Shanghai, Wuhan and Wuhu, as well as in Silicon Valley.
Home base: San Jose, CA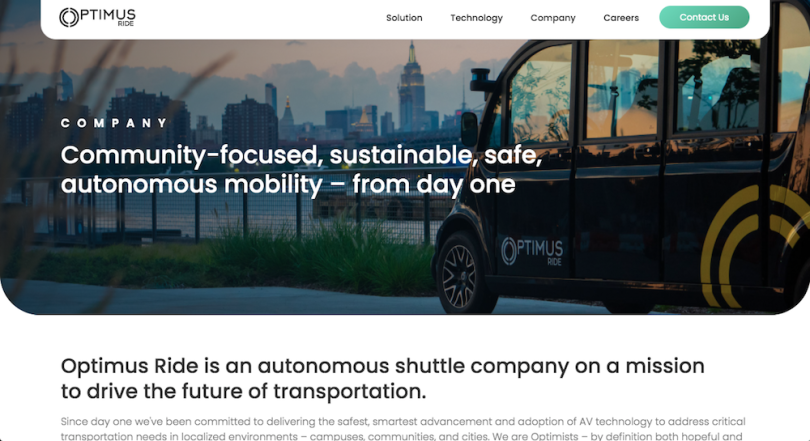 Optimus Ride
Founded: 2015
What they do: Optimus Ride operates a fully autonomous shuttle service built to allow entire communities to get wherever they need to be as efficiently as possible. The end-to-end mobility solution offers a rider-first experience and true road-ready safety measures to ensure security and comfort.
Home base: Boston, MA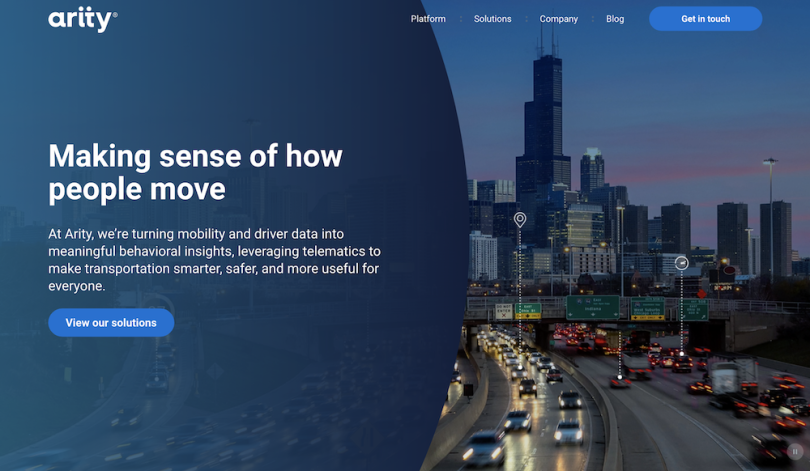 Arity
Founded: 2016
What they do: Arity utilizes breakthrough big data capabilities to identify traffic patterns for predicting and reducing risk in the transportation industry. The platform uses the data it collects to advise insurance, shared mobility and automotive companies on the best risk reduction practices, a crucial component of the self-driving equation. Arity was founded by Allstate and has analyzed over 30 billion driving miles to date. 
Home base: Chicago, IL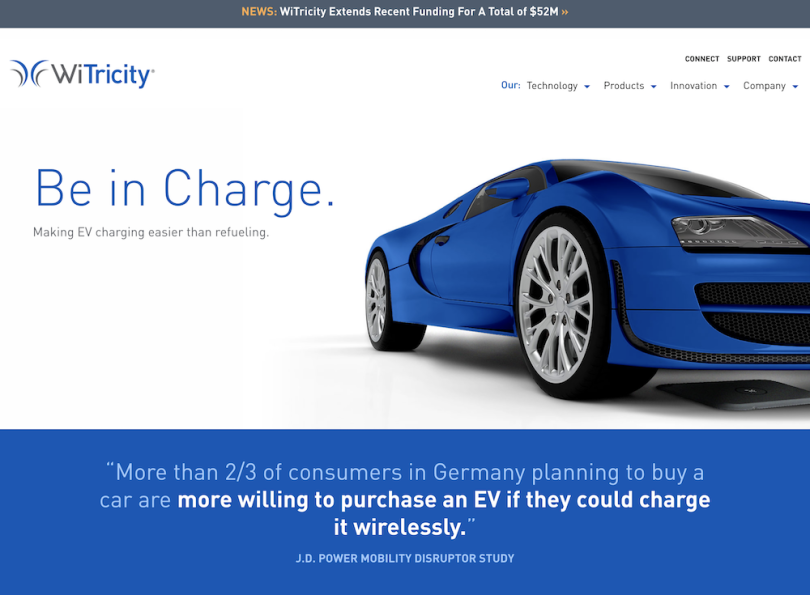 WiTricity
Founded: 2007
What they do: WiTricity is a developer of wireless charging stations for cars, making it simpler for people to obtain and make use of electric vehicles without worry. The company's magnetic resonance technology allows users to simply park within a WiTricity designated parking spot and begin charging immediately, paving the way for self-driving fleets to be deployed more efficiently over wider distances. 
Homebase: Watertown, MA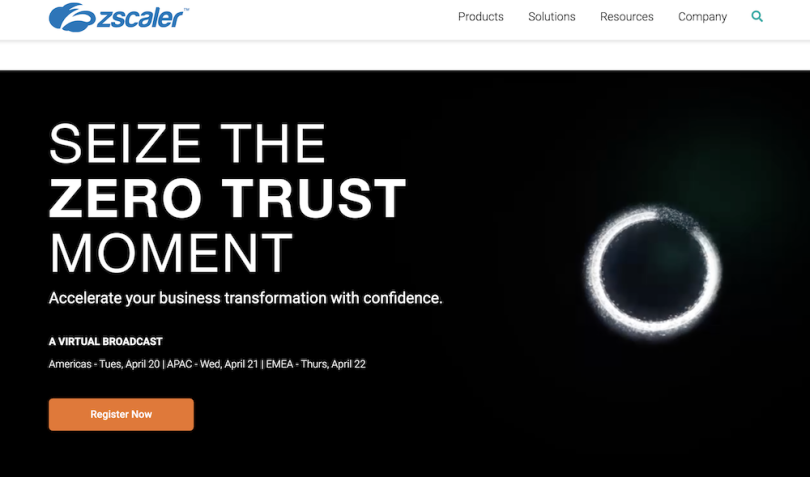 Zscaler
Founded: 2008
What they do: Zscaler helps the world's top organizations transform their network capabilities and applications to become cloud-first and mobile-optimized across all data points. The company's Zscaler Internet Access and Zscaler Private Access networks create fast, secure connections between users and applications on any device, location or network, making uninterrupted communication with self-driving technology more possible than ever. 
Home base: San Jose, CA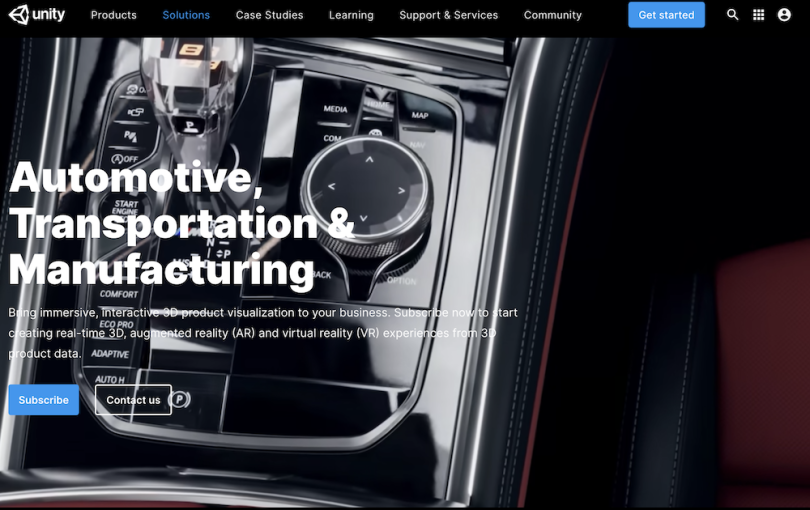 Unity Technologies
Founded: 2004
What they do: Unity Technologies develops 3D technology and VR visualization tools to help companies make streamlined physical navigation accessible to both people and devices. The company works within the automotive industry to enhance operations with the help of 3D interfaces, with projects ranging from interactive VR that helps automotive makers test new tech before taking it on the road to machine learning training technology that will allow self-driving cars to become more instinctual.
Home base: San Francisco, CA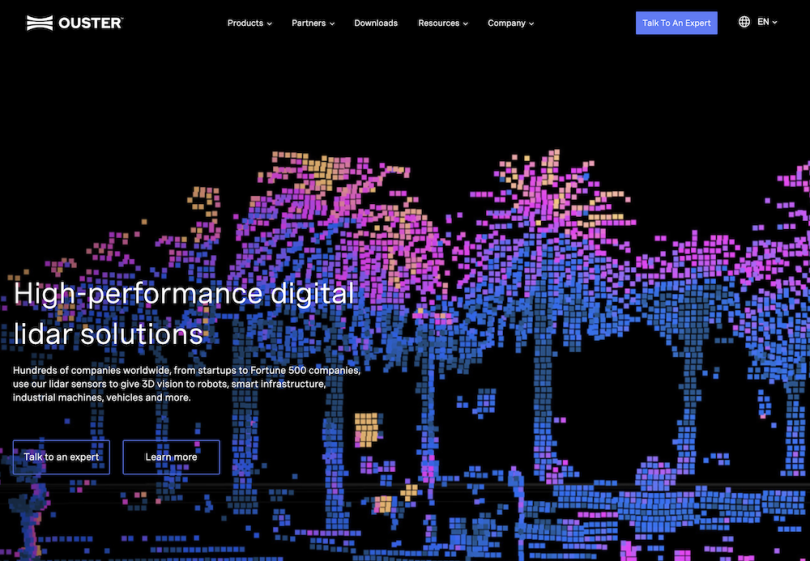 Ouster
Founded: 2015
What they do: Ouster is a creator of three-dimensional lidar sensor technology, helping auto builders set the autonomous revolution in motion by allowing machines to have better perception over their surroundings. The company's sensors are utilized by renowned engineers who are moving the needle on robotics, autonomous vehicles, mapping technology, car security systems and other technologies necessary for creating a more widespread self-driving future. 
Home base: San Francisco, CA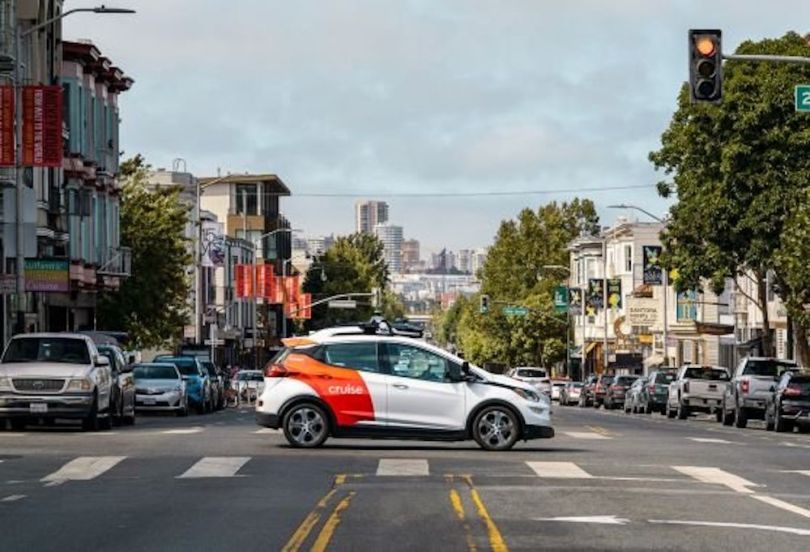 CRUISE
Founded: 2013
What they do: Cruise's team is combining self-driving vehicle technology with ride share technology to provide riders with autonomous transportation options on demand, equipped with clean engineering to reduce fuel emissions. The company's automotive products are integrated with cutting-edge robotics and AI technologies, and are subjected to intensive simulation tests before launching to ensure that they observe road rules and safety precautions as accurately as possible.
Home base: San Francisco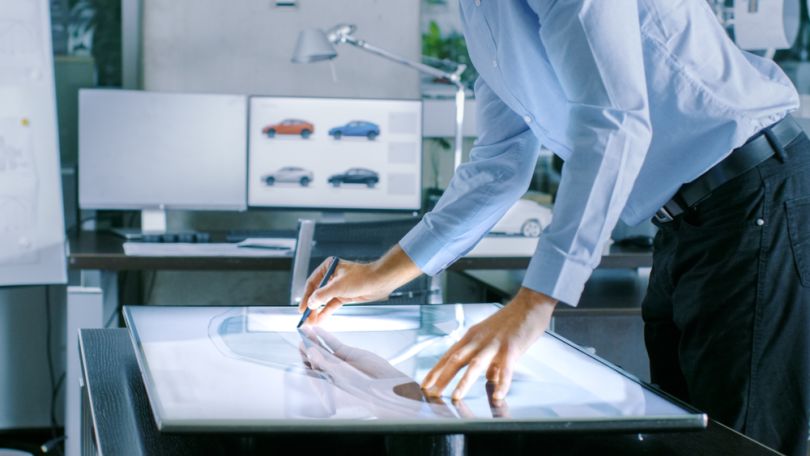 WAYMO
Founded: 2009
What they do: Waymo builds a variety of autonomous vehicles designed to meet the mobility needs of drivers across the country, offering both commuter vehicles and self-driving trucks for use in both the personal and commercial spaces. Tracing their origins to research projects conducted by Google, Waymo today delivers tested and proven self-driving technologies designed to respond quickly and efficiently to environmental factors and user input.
Home base: San Francisco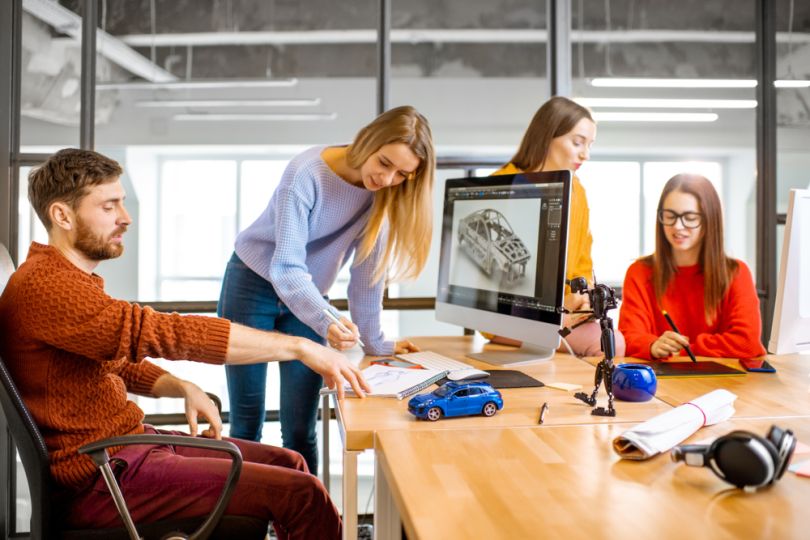 VOYAGE
Founded: 2017
What they do: Voyage aims to accelerate the autonomous vehicle market's community impacts by building networks of driverless cars in retirement communities, helping senior citizens access better and safer transit options. The company's choice to begin implementation in retirement communities is that, because these communities usually move at a slower pace than city streets or other neighborhoods, their teams will be able to more effectively test the capabilities of their cars without putting anyone at risk.
Home base: San Francisco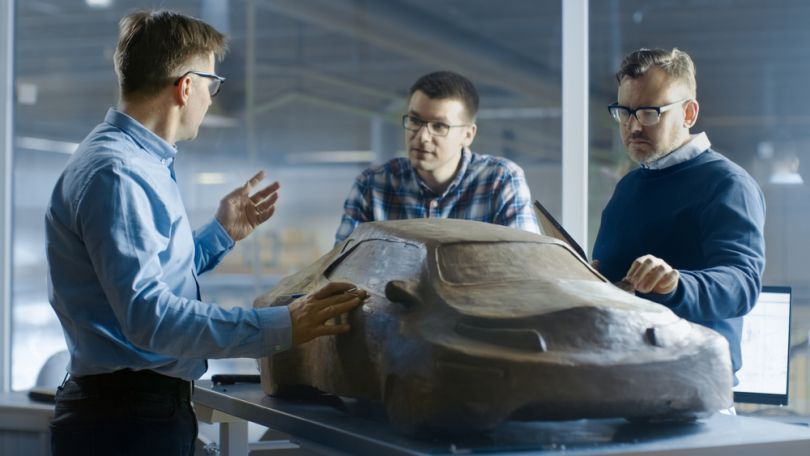 SWIFT NAVIGATION
Founded: 2012
What they do: Swift Navigation's engineers design and build precise positioning technologies for use in autonomous vehicles and other automotive use cases. Delivering solutions to companies in transportation, agriculture, robotics and other industries, Swift Navigation aids in the development of driverless transit technology by delivering GPS positioning products that are both accurate and scalable.
Home base: San Francisco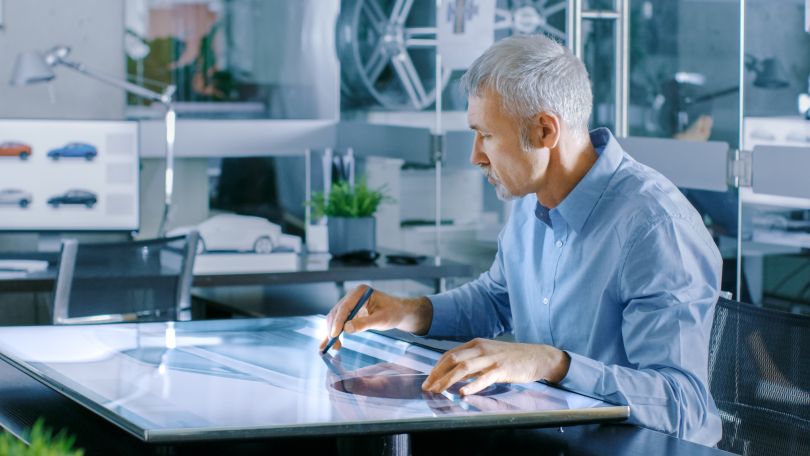 EMBARK TRUCKS
Founded: 2016
What they do: Embark Trucks has a vision for the logistics industry: dispatch fleets of driverless trucks and shipping vehicles without needing to worry about their safety on the road. The company's team maintains an equal focus on efficiency and safety, building autonomous trucks that can predict dangers on the road and protect their cargo on its way to its final destination.
Home base: San Francisco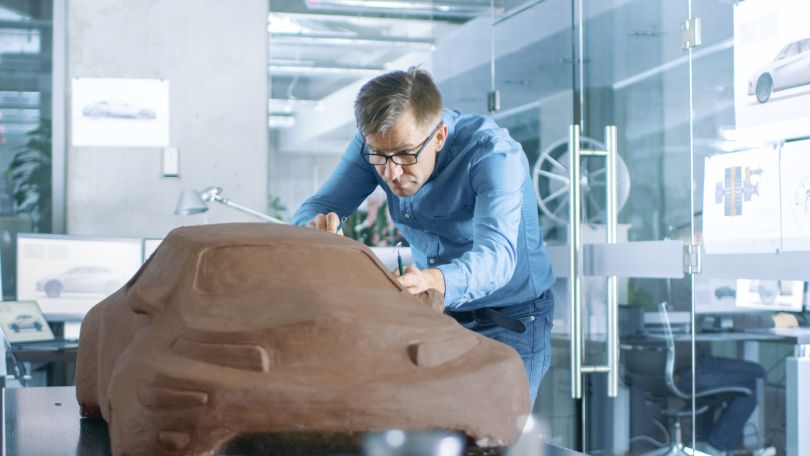 CARMERA
Founded: 2015
What they do: CARMERA develops powerful HD mapping technology for use in self-driving vehicles, making it possible for automotive technologies to predict their surroundings and respond to external factors in real time. Their spatial AI technology is updated constantly to reflect up-to-date detours and road conditions, and their mapping covers a number of American cities including New York, Seattle, San Francisco, and Detroit, as well as international locations like London and Tokyo.
Home base: San Francisco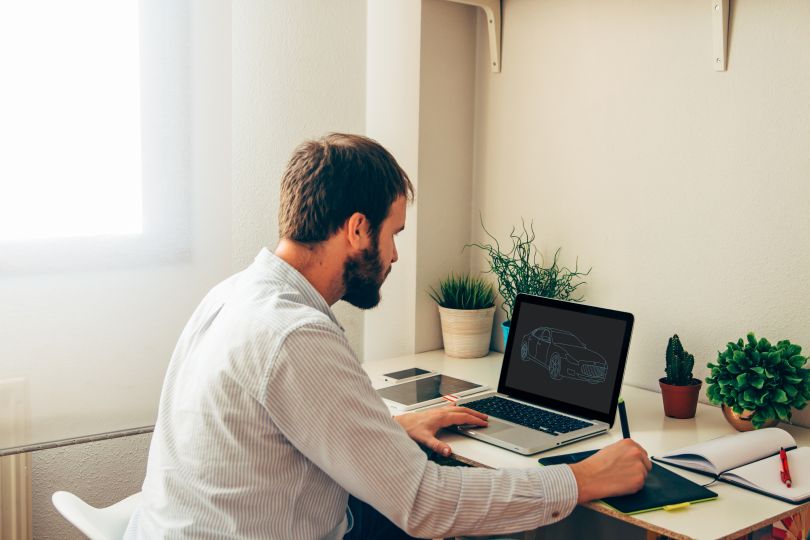 ZOOX
Founded: 2014
What they do: Zoox is staking their claim in both the autonomous vehicle market and on-demand mobility, developing vehicles that can drive on both city streets and freeways while maintaining the safety of their passengers. Their end goal is to create a fleet of independently operating cars that can serve cities as an on-demand transportation option.
Home base: San Francisco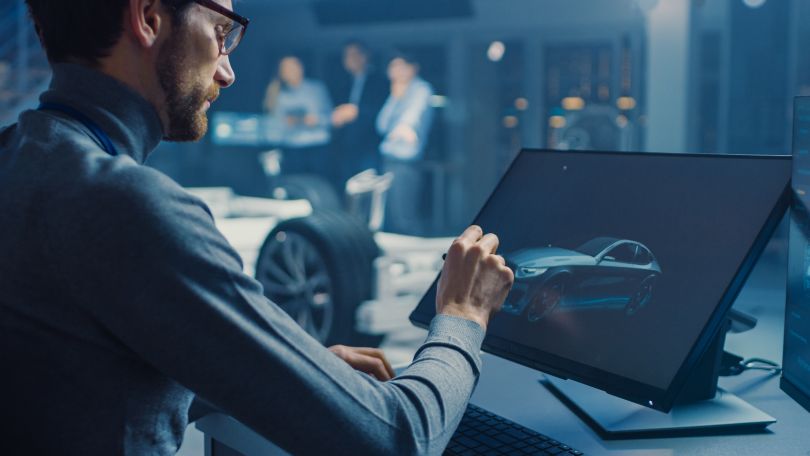 NAUTO
Founded: 2015
What they do: Nauto leverages the power of AI to both develop their own driverless cars and provide other companies in the industry with the technologies to optimize their own vehicles. Among the offerings in their product suite are a fleet safety platform, driver behavior tracking alerts, built-in incident reporting, and predictive collision alerting systems.
Home base: San Francisco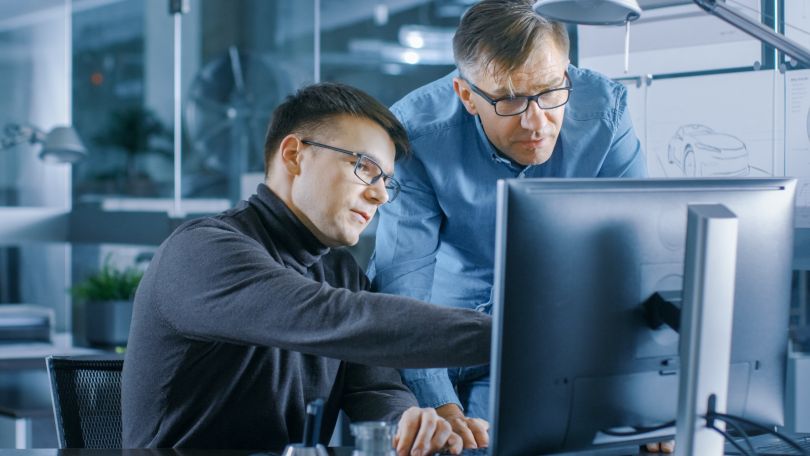 CLOUDMADE
Founded: 2008
What they do: CloudMade produces both automobile personalization technology and smart AI technologies, building vehicle systems that are tailored to each driver's needs and help make the driving experience easier. Their technologies are designed to optimize driving range, cabin experiences, route guidance, communications between vehicles and environment prediction, and can also connect cars to mobile apps to manage settings from devices.
Home base: San Francisco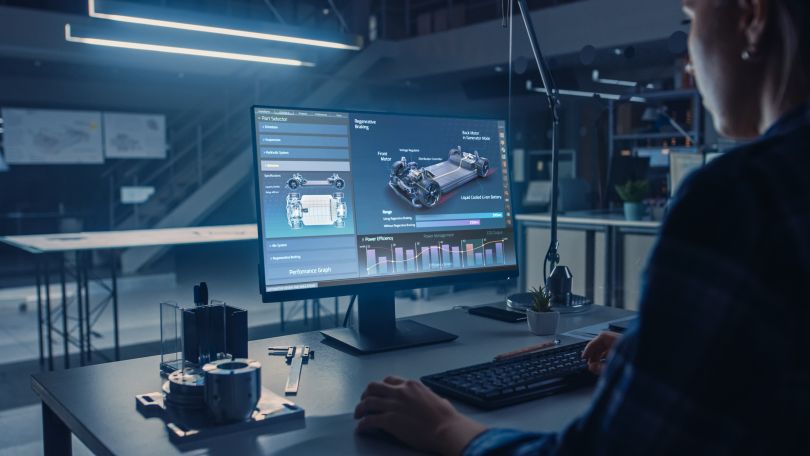 LUMOTIVE
Founded: 2018
What they do: Lumotive's primary focus is on developing the most effective lidar system possible so that driverless vehicles can accurately predict and respond to incidents on the road without external input. Their high performance environmental scanning tech is integrated with beam steering systems so that AI perceptions can be communicated to vehicle infrastructures and adjust routes in real time.
Home base: Seattle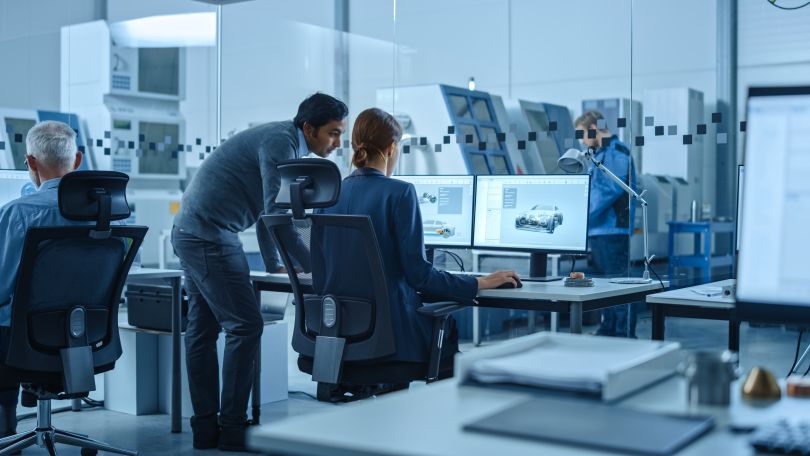 SEEVA
Founded: 2016
What they do: SEEVA's team anticipates that, while lidar and 3D sensing technology might be optimized to respond effectively to environmental changes, there are still factors like temperature changes and other obstructions that can detract from their responsiveness. Their technology is built to reduce these deterrents to lidar scanning, and are integrated with thermal adjustment and cleaning technologies to keep the line of vision clear.
Home base: Seattle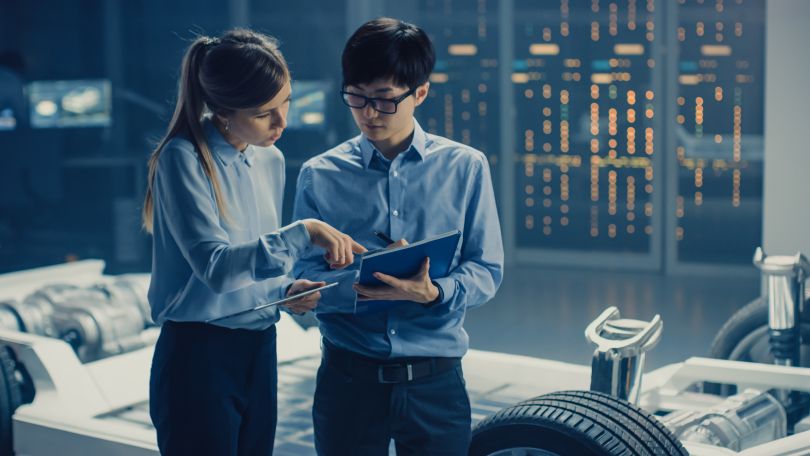 REALITY AI
Founded: 2015
What they do: Reality AI crafts cloud-based environmental detection technologies, built to be flexibly integrated into pre-existing systems and platforms. Reality AI's innovations have been recognized for awards and accolades by tech institutions like Design News, Project Kairos, and Best of Sensors.
Home base: New York City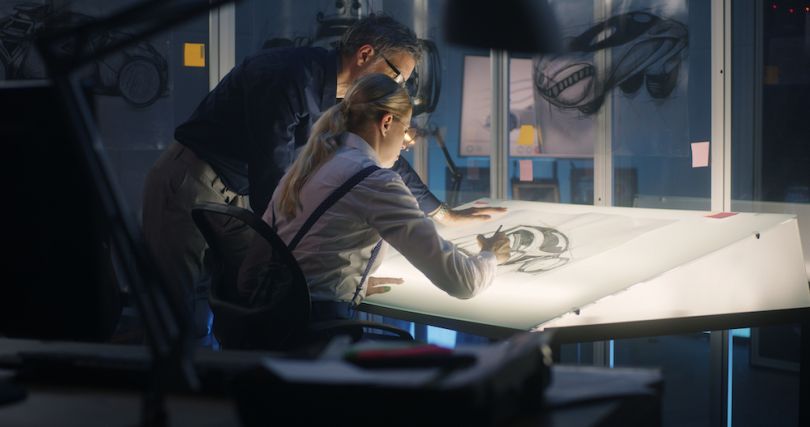 DEEPSCALE
Founded: 2015
What they do: DeepScale's aim is to integrate deep neural network technologies with self-driving technology to help autonomous vehicles perform better on the road. Their flagship product is built fundamentally on powerful AI that can anticipate, detect and respond to real-time safety threats and road conditions, enhancing the flexibility of autonomous vehicle systems and maintaining protection over their passengers.
Home base: San Francisco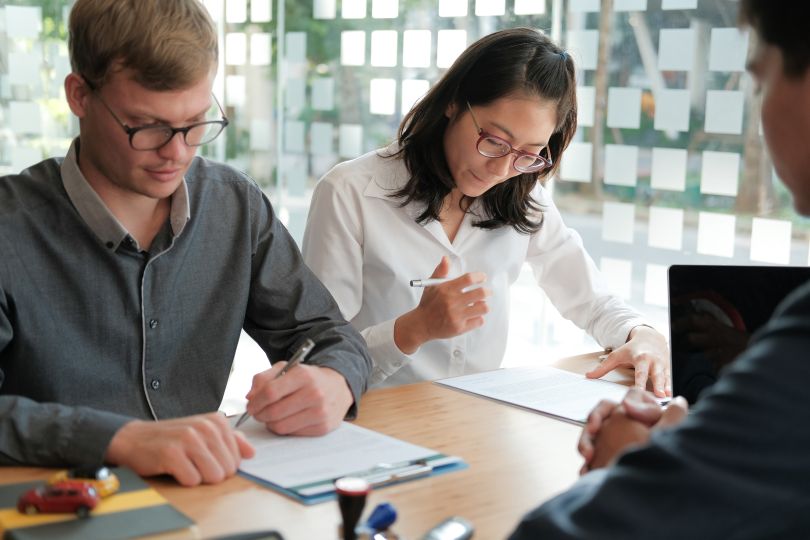 ABB
Founded: 1988
What they do: ABB produces a variety of technologies for self-driving cars, but they also produce products for other use cases including PLC automation, analytics measurement platforms, low voltage products, power electronics and much more. ABB's many areas of expertise include industrial automation, robotics, and electrification, and their broad global footprint is maintained from offices in Argentina, Canada, Mexico, the U.K. and beyond.
Home base: Colorado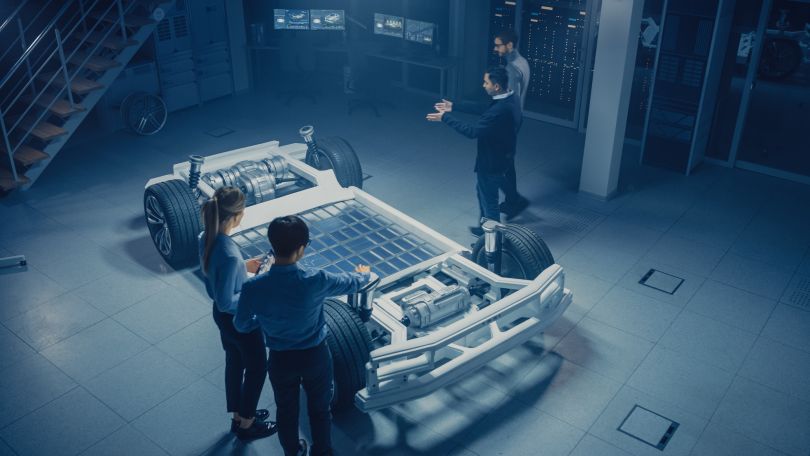 HAAS ALERT
Founded: 2015
What they do: HAAS Alert has a vision for self-driving technology as a means of heightening the services of emergency vehicles, providing autonomous cars and other transportation methods built to respond to external safety alerts and route the quickest paths to their destinations. Their patented Safety Cloud communicates road safety data to and from their networks, helping first responders get to the incidents on time without compromising safety.
Home base: Chicago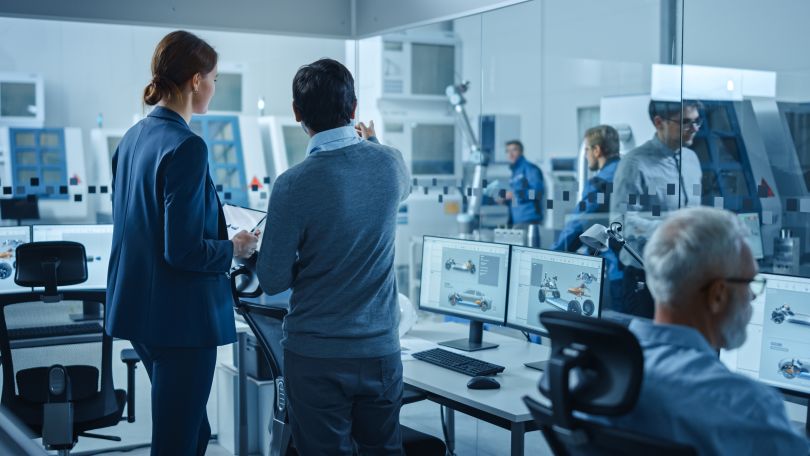 NODAR
Founded: 2018
What they do: NODAR creates 3D peripheral sensors for driverless vehicles that are built for long distance perception and are integrated with self calibrating software to help guide their vehicles to destinations in one piece. While designed primarily for automotive use, NODAR's proprietary technology can also be implemented in the logistics industry, as well as agriculture, aerospace, construction and other sectors.
Home base: Boston
Images courtesy of featured companies and Shutterstock.