Automotive IoT: A Brief Overview of the Connected Car
Connected cars are steering us toward safer and more convenient rides — and fueling a multi-billion-dollar data industry. Here's a roadmap to IoT in vehicles.
The half-baked dorm-room philosophers were right: Everything is connected, man.
These days computer chips and sensors are lodged inside everything from washing machines to light bulbs to workout attire. But few industries are being transformed by the mass connect-ification of objects, aka the Internet of Things, like car manufacturing.
Internet- and cloud-connected cars vacuum up and transmit heaps of data — between 20 to 200 megabytes per day, according to Darren Mann, vice president of global operations at Seattle-based Airbiquity. That data is then used to design safer roadways, predict equipment malfunction and improve the in-car entertainment experience. That megabyte figure is predicted to jump into terabyte terrain by the time the autonomous revolution arrives.
But while the tech is still evolving, connected cars are simplifying life for both drivers and manufacturers — especially when it comes to electronic upgrades.
"Vehicles have become increasingly more complex over time," says Mann, whose company's platform has been used by the likes of GM, Ford and Toyota. "Traditionally, the only way to update cars that came off the factory line was by returning them to a dealer. Obviously that's not only an inconvenience for the consumer, [it] becomes very costly for the car manufacturer."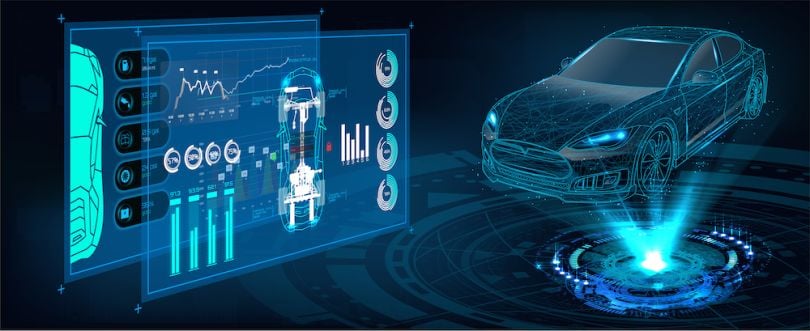 Automotive IoT
Checking for Updates — for Your Car
Thanks to IoT-connectivity, a car's many software-reliant components can be updated "over the air." Mann says a non-working head set, for example, is more likely to require an over-the-air (OTA) software update rather than a trip to the manufacturer. Even a vehicle's electronic control units are remotely updatable.
OTAs can enhance vehicle performance, too. Serial software-updater Tesla, Mann notes by way of example, has sent OTA software fixes for everything from battery performance to suspension lifts. Tesla CEO Elon Musk has said improvements to the company's highway Autopilot, plus better recognition of stop signs and traffic lights, will be included in a forthcoming round of updates.
"Imagine that kind of functionality or feature being applied to all cars in the future," Mann says.
Mann predicts that other automotive IoT developments will include more updates that are specifically related to features enhancement and offered via a pay-as-you-go subscription model. A provider could remotely pipe in, say, Audible's audiobook service if a driver is taking a long vacation and traveling by car.
"Maybe you're going on a road trip, and you might decide you want to have a luxury package applied to your vehicle, but just for the duration of that road trip," Mann says.
"With the fact that cars are becoming more predominantly software, we're going to end up with a bit more of a pick-your-feel choice to how your car looks."
In a perfect world, software updates would strictly be delivery systems for shiny, new add-ons, but on earthbound roads, they're more often about shoring up vulnerabilities. Mann invokes an extreme but illustrative example of the importance of cybersecurity in connected cars: the infamous Jeep hack. That was when, in a 2015 exploit documented by Wired, off-site marauders remotely cut the brakes and commandeered the steering of a Jeep Cherokee while it was driving 70 mph through St. Louis.
Changing technology means staying on top of new liabilities — and being able to deploy fixes with the click of a button rather than dealing with issues case by case. When a new vulnerability is identified, Mann says, IoT-connected onboard software lets manufacturers "immediately distribute a patch that addresses that vulnerability in a matter of days or minutes."
The Market for IoT in Vehicles
Safer Roads, Easier Parking and Better Parts Maintenance
The global market for car data could grow as high as $750 billion by 2030, according to McKinsey & Company. And more than 250 million connected vehicles will be on the roads by 2020, according to Gartner. Here are a few more companies gunning for pole position the IoT-in-vehicles sector.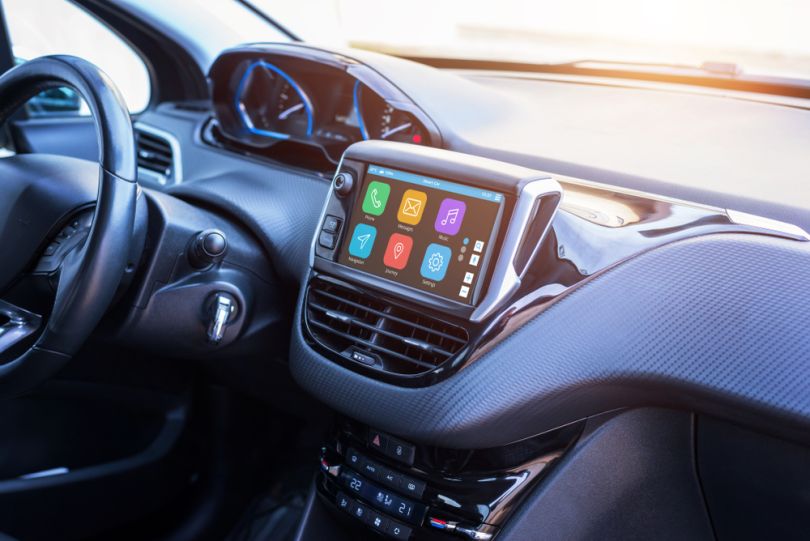 Telenav
Infotainment
The humble car radio is now a critically endangered species, all but replaced by complex consoles that include everything from GPS navigation assistance to video screens. The next evolutionary step for in-vehicle infotainment, as the industry calls it, has been the direct integration of these systems with personal smart devices. Apple's CarPlay, for instance, adds Spotify, Audible, Pandora and a host of other voice-enabled apps to the dashboard. It also lets drivers make calls through the console and is supported by more than 60 automakers ranging from Acura to Volvo.
That connectivity will expand much further. Companies like Telenav have developed cloud-integrated platforms that — along with direct access to audio apps, navigation and Amazon Alexa — add to the display personal environment controls for climate adjustment and seat heating. It's all part of what Telenav executive director Ky Tang has called "the battle for the fourth screen" (TVs, phones and computers represent screens one through three, here). Industry watchers think it's only a matter of time before features like infotainment-as-WiFi-hotspot are widespread.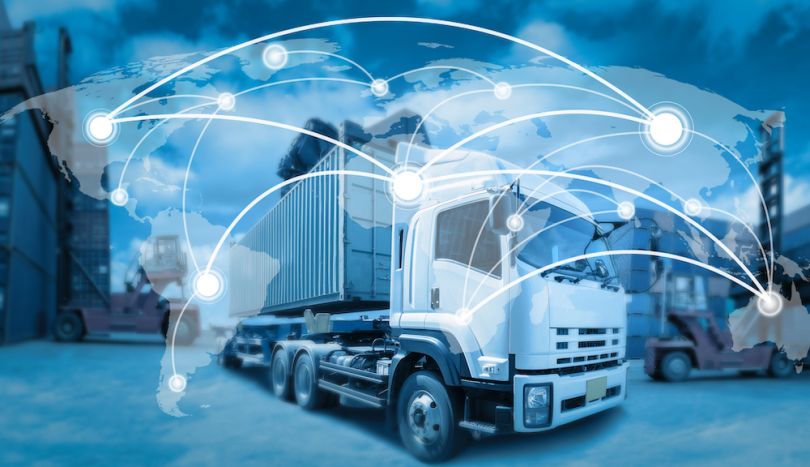 Bransys
Fleet Management
If truckers are the backbone of America's economy, fleet management is the ergonomic support. Companies like Bransys, which makes the EZtoTrack platform, help fleet managers keep track of the millions of tractor trailers on the road. In addition, cargo sensors monitor a trailer's assets while also controlling and monitoring the temperature for environment-sensitive cargo like fruits and vegetables. Along with electronic logging device options, the line also offers low-power-consumption IoT sensors that track motion and temperature.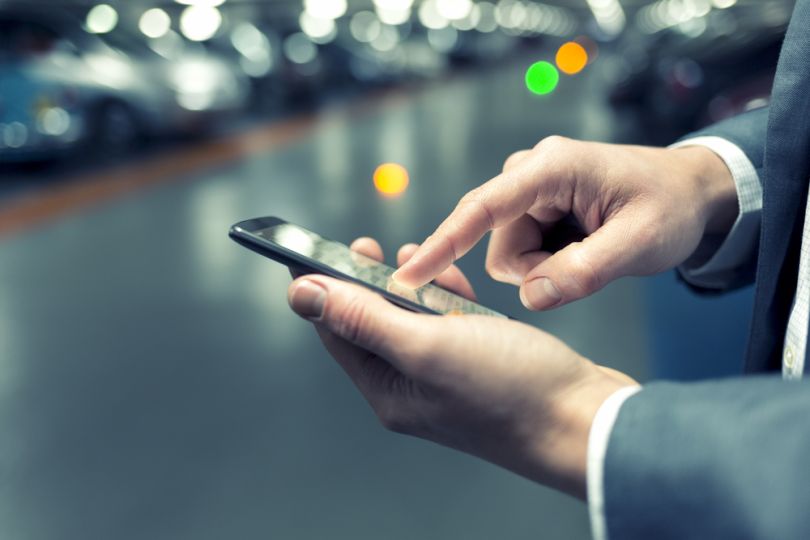 ParqEx
Parking
American drivers spend on average a whopping 17 hours per year looking for parking. That's a collective annual cost of $73 billion in time, fuel and emissions loss. It's no wonder, then, that tech startups — from BestParking to SpotHero — saw a market ripe for improvement. Chicago-based app-makers ParqEx connect owners of private garages with spot seekers through a mobile app. With no need to give out garage keys or leave doors unlocked, the process is facilitated by IoT sensors that open the garage or gate to paying users.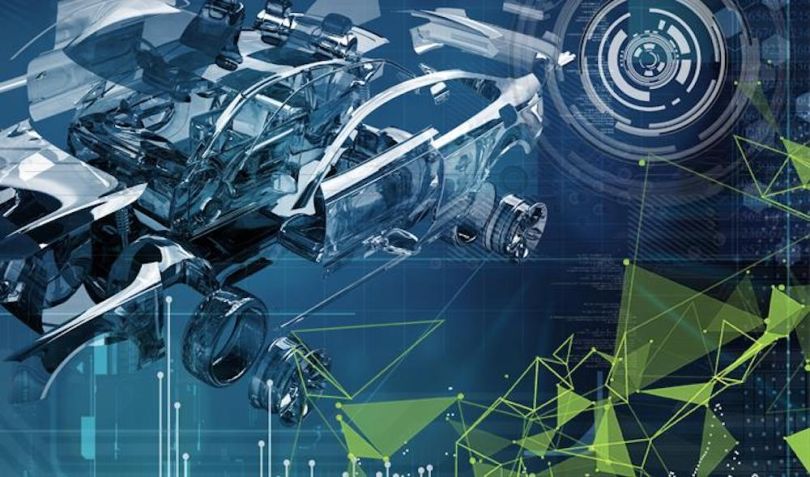 Progress
Predictive Maintenance
One of the great promises of automotive IoT is predictive maintenance. A constellation of computer chips and sensors placed throughout a connected car collect performance data, which is processed in the cloud to predict when a part might require maintenance long before it gives up the ghost. In a truly connected environment (aka V2X, or vehicle-to-everything), a driver could even pass along a maintenance alert to the manufacturer or mechanic. The most complex systems would incorporate AI to give the predictive algorithm even greater forecasting powers.
That's the lane in which Progress drives. The company incorporates unsupervised machine learning into its anomaly detection. The technology helps automakers keep costs down, too. A car manufacturer that was wrestling with rising operating costs due to a glut of warranty claims and sinking scores on customer loyalty metrics used the company's predictive detection product. It built a predictive model using sensor-collected data that was able to alert drivers before issues developed, purportedly catching 92 percent of potential failures ahead of time.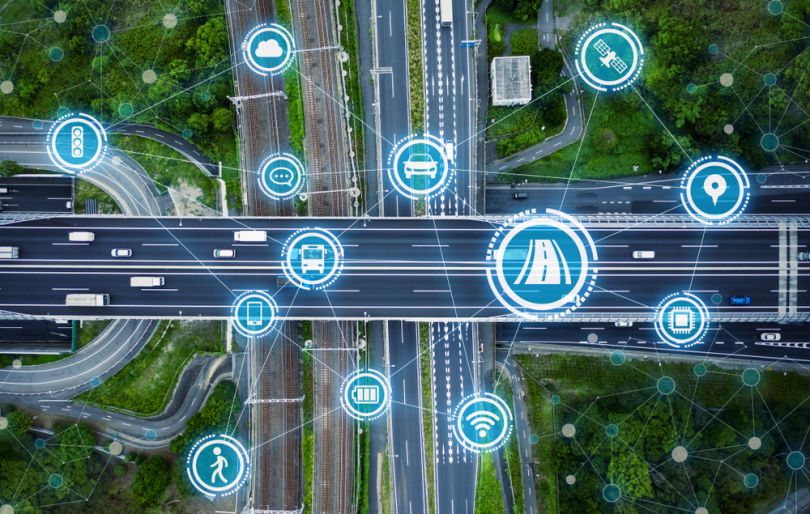 Otonomo
Safer Traffic Flow
Traffic is at best an inconvenience. At worst, it's a breeding ground for crashes. An increasing number of IoT sensors in CCTV cameras and along highways and bridges constantly collect data to help alleviate traffic burdens and predict likely congestion points before they materialize. In order to more effectively achieve that goal, public safety agencies and IoT companies around the country have joined forces.
One way to improve such analysis is with better — and more — data. One of the firms helping lay this digital fabric, Waycare, partners with a company called Otonomo that creates a leading platform to connect cars to the cloud. That means data from Otonomo's connected cars helps fuel the system that lets emergency road crews respond more quickly and engineers plan roadways. And it's a heap of data. Otonoma, which already partners with Mercedes-Benz, recently joined up with car rental company Avis Budget Group — a deal that will reportedly bring more than 100,000 cars into Otonomo's platform.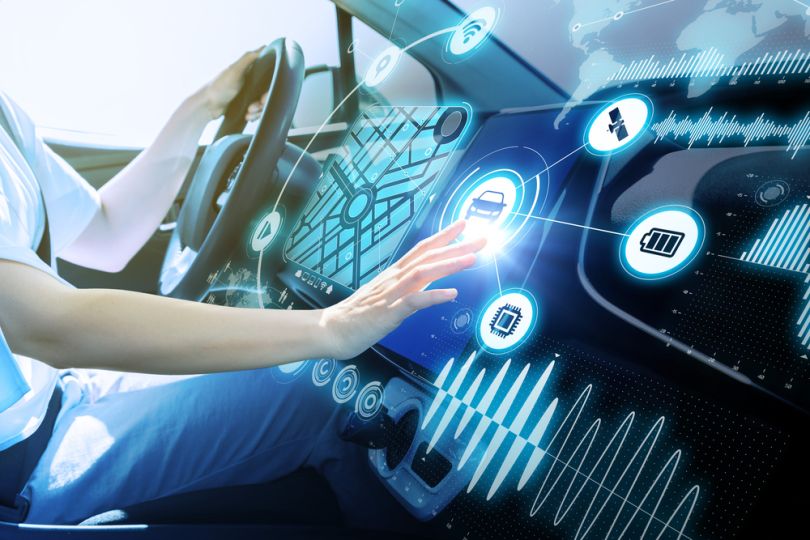 Keeping Automotive IoT Driving Forward
Making sure your data is secure
As with any seismic technological shift predicated on gobbling up reams of data, automotive IoT isn't without privacy concerns. Example: If data is being amassed on, say, how fast you drive and how often you slam on the brakes, doesn't it follow that your insurer would pay a pretty penny to see it?
Because car manufacturers generally control the data, Mann notes, consumers should educate themselves as much as possible.
"When you buy a car, you're entrusting your automaker [with your information]," he says, and it's the automaker's responsibility "to make sure that they're treating your data as they should be."
At the same time, data privacy regulations — most notably in California and the European Union — are ramping up alongside increases in data collection and protection concerns. The California Consumer Privacy Act (CCPA) is set to take effect in January 2020 and potentially become a de facto U.S. standard for automakers. Across the Atlantic, the General Data Protection Regulation (GDPR) has been in effect for over a year now. It gives consumers greater control over their data and provides a framework for hefty fines against companies that breach protocol. Several other states are following the CCPA model with protection bills of their own.
"I'm hoping that eventually there'll be a federal [data protection] law in America, like the GDPR," Mann says.
WiFi or Cellular?
Also in flux is the data connection itself. Car safety technology has improved with advancements like automatic emergency braking and blind spot monitoring, but it's poised for a genuine breakthrough with vehicle-to-vehicle connectivity (V2V). For example, a driver might get an alert to slow down because a fellow motorist three or four vehicles ahead has slammed on the brakes. But that method of connection — whether 5G (a cellular connection) or dedicated short-range communications (WiFi) — has yet to be standardized. (In recent months, Ford and Toyota have moved away from DSRC — perhaps temporarily, perhaps not.)
While that uncertainty might play a role in slowing full adoption, companies like Airbiquity that build connection-agnostic solutions will be ready either way.
"We developed a platform that enables [automakers] to use whatever channels are available," Mann says. "So the technology isn't going to be about any one particular predominant standard; it's more about making sure you can support multiple standards, and the beauty of the product."
Who's in the Driver's Seat?
The auto industry and tech industry haven't always been fast friends when it comes to issues like infotainment cloud links and connected cars. Some liability-conscious automakers are hesitant to relinquish control of their systems to tech outsiders. Volkswagen is perhaps the most notable example; the German car manufacturer is creating its own operating system in house and splits its software and hardware development at the board level.
But that might just be a matter of legacy automakers' previous uncertainty about how to  spearhead the new computers-on-wheels reality. It's a concern, Mann says, that is diminishing.
"Historically — and this is probably not so prevalent in today's industry — car manufacturing really wasn't about software," he says. "The mindset change that's happened recently is that software development is part and parcel of that ecosystem."
The original equipment manufacturers Mann's company deals with, he adds, "are fully involved in providing the best technology out there."
While we wait for the full line of automotive IoT benefits to arrive, consumers already are enjoying lots of advantages. 
"Just like connected devices in the house, people expect convenience and ease of use," Mann says. "It's just a natural progression for cars."
Images via Shutterstock, social media and featured companies