What Is Diversity Management? A Complete Guide.
Boost your diversity management strategy with this guide
First things first, let's differentiate between diversity management and a diverse management team ⁠— which are not the same things. Diverse management is a leadership team made up of diverse individuals leading an organization. On the other hand, diversity management is the act of building and managing a diverse team. In this article, we'll dive into what diversity management is, why it's important and how to build a diversity management strategy. Feel free to click the links below to skip ahead.
Diversity Management Definition
Diversity Management is the deliberate effort made by the leaders of an organization to hire diverse talent and support an inclusive workplace that values and protects each of its employees equally by providing resources to learn from, connect with and respect individual differences. 
FREE REPORT: 2021 STATE OF DEI IN TECH. DOWNLOAD NOW.
Importance of Diversity Management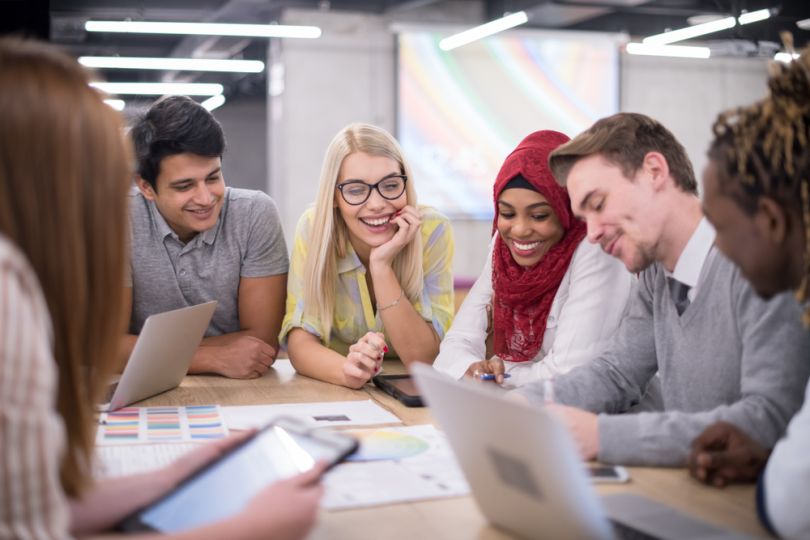 Managers have the highest potential to promote diversity
When it comes down to it, implementing a diversity management strategy is largely up to management. In fact, 45% of employees believe that managers —who are hiring and mentoring new employees — have the most leverage to boost diversity. In addition to managers, the CEO and HR department are additional key players in their ability to impact diversity at a company.
Yet, the Majority of Managers Are "Too Busy"
Unfortunately, roughly half of all managers claim they are "too busy" to spend time and energy on diversity initiatives. Not only is this simply unethical, it's bad for business.
A Diverse Management Team Boosts Revenue
Yup, that's right. Studies have found that companies with more diverse management teams yield nearly 20% higher revenue than companies that do not.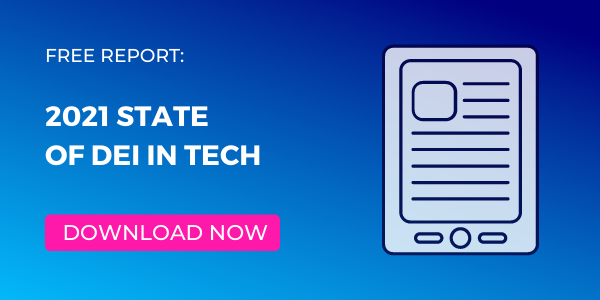 Diversity Management Strategy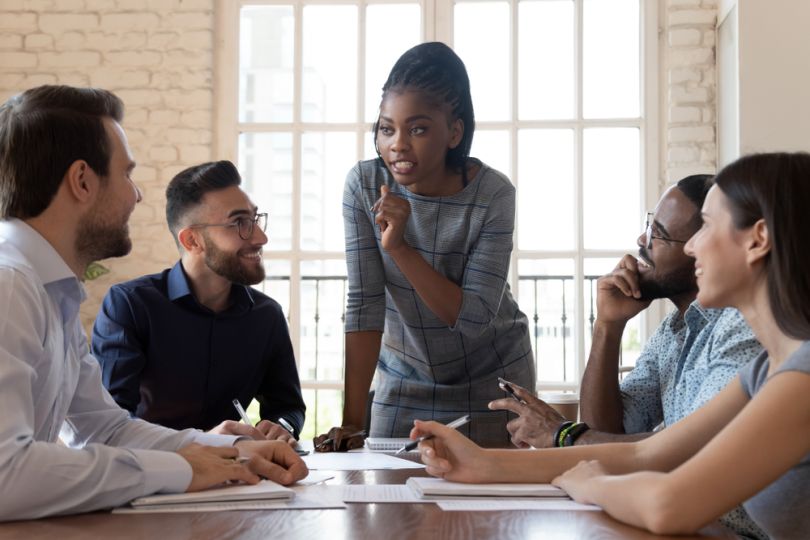 Diversity management requires a dedicated strategy to ensure your team is always growing and improving its diversity and inclusion efforts. While every company has their own unique take on hiring and mentoring diverse talent, we created a brief overview of the key elements needed for any diversity management strategy. 
Identify Resources for Diversity Programs
In an ideal world, every business would be able to devote endless time, resources and people power to building the most diverse and inclusive work environment. We recognize, however, that every company has limited resources even for something as important as diversity and inclusion.
Before you start building a diversity management strategy, make sure your team — especially managers — are on board and understand their roles and responsibilities in the plan. This will help you divvy up tasks and ensure your diversity strategy excels across departments.
Also, from a legal standpoint, you should also establish clear non-discrimination, zero-tolerance and harassment policies and enforce them so your employees feel safe and are comfortable speaking out at work. The bottom line is, if your employees don't feel included, or worse are harassed at work, they won't stay with your company. Not only that, but your company will build a bad reputation from your employees' experiences. 
Set Diversity Goals & Metrics
It's important to start by looking at your current metrics and then set goals based on the areas your team needs improvement. There are a number of different diversity metrics you can track, but here are a few of the most important to consider. Take note that these metrics are specific to diverse candidates, employees and clients. 
Representation across company: Does your company represent the diverse population at large?
Representation by department: How diverse are each of your teams?
Number of applicants: How diverse is your applicant pool?
Number of hires: How diverse are the candidates you actually hire?
Employee engagement: Are certain employees engaging more or less than others? Do you notice any trends?
Promotions: Which employees tend to be promoted more than others and why?
Retention: Do diverse candidates stay at your company long-term?
Exit interviews: When do employees voluntarily leave your company, why do they leave?

Employer branding: 

Does your employer brand represent the diversity at your company?

Pay gap: 

Is there a pay gap among different employees with the same role? How about compared to other companies?

Harassment claims: Who submits harassment claims? What is the claim for?

Customer/client representation: 

Do your customers and clients represent the diverse communities you serve?
Recruit Diverse Talent 
Building a diverse team starts with attracting and recruiting diverse candidates. Start by reviewing your recruitment marketing materials, and carefully consider which candidate personas you are targeting with your careers page, job boards, social media recruiting efforts and other recruitment platforms. Here are a few tips to improve your recruitment marketing strategy and bring in diverse talent:
Consider reaching out to diverse audiences by attending career fairs at universities that have high percentages of underrepresented students.

Leave your open roles online for as long as possible so your job descriptions have time to organically reach diverse talent communities. 

Post open roles to job boards that are directed toward underrepresented job candidates.

Help your team become aware of

unconscious biases

to mitigate biases from affecting hiring decisions.

If you offer an

employee referral program

, consider offering higher incentives for employees who refer diverse talent. This will help avoid the issue of people referring candidates who are all similar to your current team.

On your careers page, make sure to highlight any diversity initiatives that make your team stand out from others.

Consult with your diversity and inclusion committee, Human Resources team and designated D&I professional, like a Chief Diversity Officer, to make sure you're following best practices.
Prioritize Inclusion Programming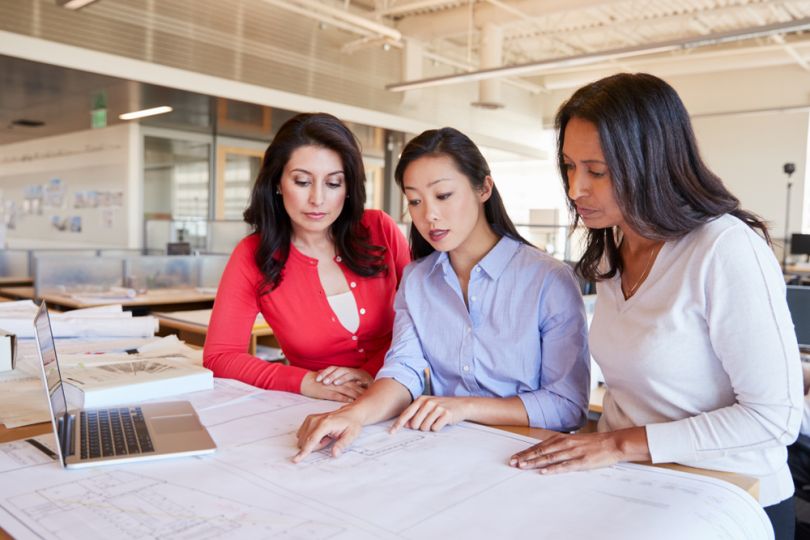 It's one thing to hire diverse candidates, it's another thing to build a culture that is welcoming and inclusive to everyone. The best way to engage your team is to bring them together in-person and spend time doing activities that aren't necessarily work related. Consider some of these engagement tactics:
Host team building gatherings during work hours

Highlight individual differences and unique interests

Celebrate personal accomplishments
It's easy for people to get bogged down with work but it's crucial for company culture, employee engagement and retention to always be prioritized for your employees. It will help their relationships both in and outside of the company.
Implement Diversity and Sensitivity Training
To help your team better understand one another's differences, implement regular diversity and sensitivity training programs. You can do this by researching diversity and inclusion experts in your area to provide consultations, or they may even conduct the training themselves.
It's important to note that training should not be a one-off activity. You must have regular training and education programming around diversity and inclusion to ensure your team is always informed on the latest D&I topics. This will also ensure all of your new hires are brought up to speed no matter when they join your company.
Support Your Leadership Team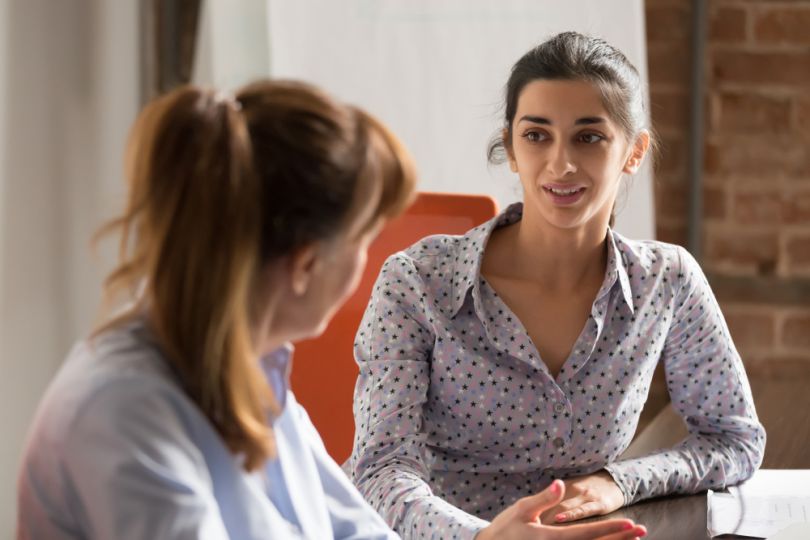 Your leadership team plays a critical role in fostering a diverse and inclusive workplace. While you typically promote employees to managers due to their exceptional leadership skills and knowledge of their role, keep in mind managing a team is entirely different from working as an individual contributor. In addition to basic management training, you also need to consider how your managers will learn from and evolve as mentors to new and diverse direct reports. 
You can't expect your leaders to know and utilize the best practices for hiring and managing diverse employees. Instead, provide your leadership team with diversity management training so they feel confident in their ability to manage people who are different from them. 
Build a Diverse Leadership Team
It's also important to look at the representation of your leadership team. Mentoring diverse talent will be more intuitive for diverse leaders; they'll be more relatable and more likely to support a diverse culture that welcomes people of different backgrounds.
To help with this, some companies have even started hiring diversity and inclusion professionals like a Diversity and Inclusion Coordinator, Manager of Diversity and Inclusion, Director of Diversity and Inclusion and even Chief Diversity Officer. Hiring a designated D&I professional can be beneficial if your team is unable to successfully prioritize D&I in the workplace. 
Another solution is to create a volunteer diversity and inclusion committee with several of your employees across the company. A committee has the benefit of brainstorming ideas from several different diverse minds rather than expecting one professional to know everything D&I related. 
FREE REPORT: 2021 STATE OF DEI IN TECH. DOWNLOAD NOW.