8 Employee Engagement Strategies That Actually Work
The best tactics for keeping employees engaged, plus tips to get started
Updated:
February 22, 2021
Updated:
February 22, 2021
Engaging employees is a highly effective business strategy, but it's easier said than done. Your first inclination might be to build out a new benefits package and offer exciting perks like cold brew on tap or an on-site wellness room. While your team will likely appreciate the new stuff, these changes do more to increase job satisfaction than boost engagement, two related but different concepts. 
If you're wondering how to motivate employees, look no further than these eight employee engagement strategies that actually work.
ACTIVATE TALENT AND YOUR EMPLOYER BRAND. LEARN MORE. 
What Is Employee Engagement?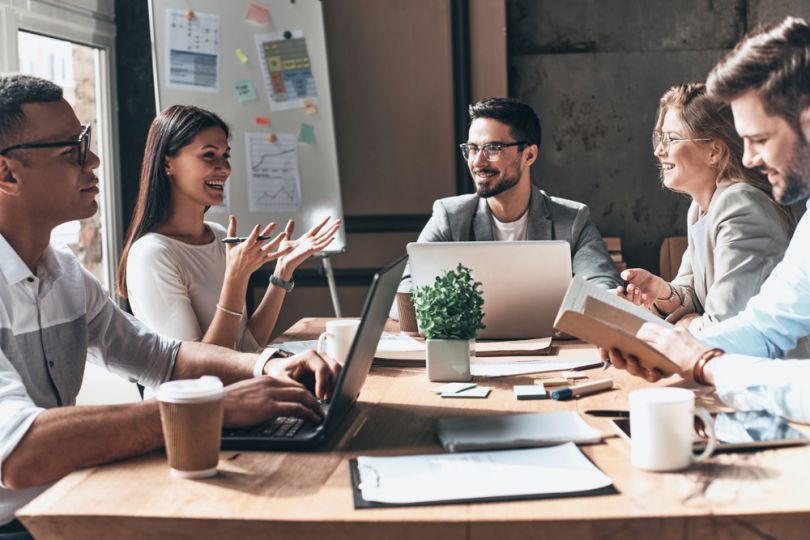 Before we dive in, let's go back to square one and review what exactly employee engagement is. Often confused for job satisfaction, engagement has much more to do with an individual's investment in and emotional connection to the organization they work for. Employee engagement is defined as the degree to which an employee is motivated by, passionate about and invested in their work and the organization they're a part of.
Staff engagement is difficult to understand, mainly because it's an intangible idea that has very real results for a business's success. A highly engaged workforce has been shown to improve productivity, increase profitability and reduce turnover. Having a thorough and thoughtful employee engagement strategy that is tailored to your staff's unique needs is crucial to your long-term success. 
Let's unpack some of the most widely used and effective employee engagement strategies and see how real companies have put them into action.
8 Employee Engagement Strategies That Work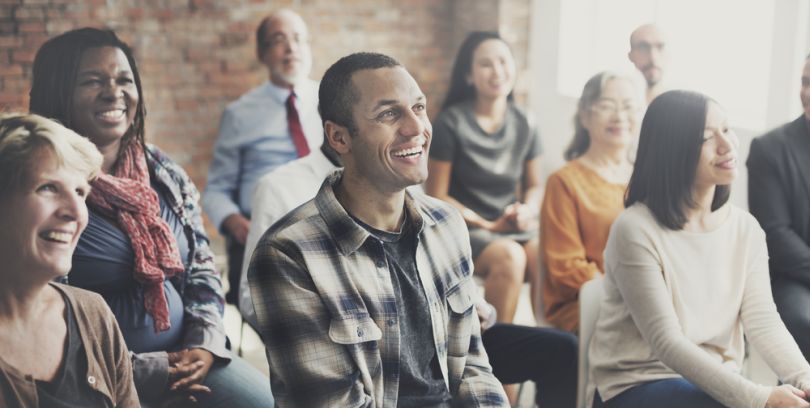 1. Uphold your core values
Your core values should be the heart of your company culture and clearly explained to every employee from day one. Company core values should explain what truly matters to your team and the ideals that you'll strive to uphold as you expand. Employees need to establish a sense of belonging to your company in order to become truly engaged, and having a code of values to follow will help them do so. By consistently promoting your core values to the entire team, you'll create a cohesive positive work culture and encourage employees to form an emotional connection to your organization.
Real Example: IntelePeer
IntelePeer, a communications platform based in Colorado, makes it easy for employees to learn and live out its core values. "Our CEO conducts core values training with all new hires," says Director of Human Resources Ana Milian. "He shares real-life examples of employees living our values and sets the tone of importance and commitment from the top."
2. Carve out career paths and provide opportunities for growth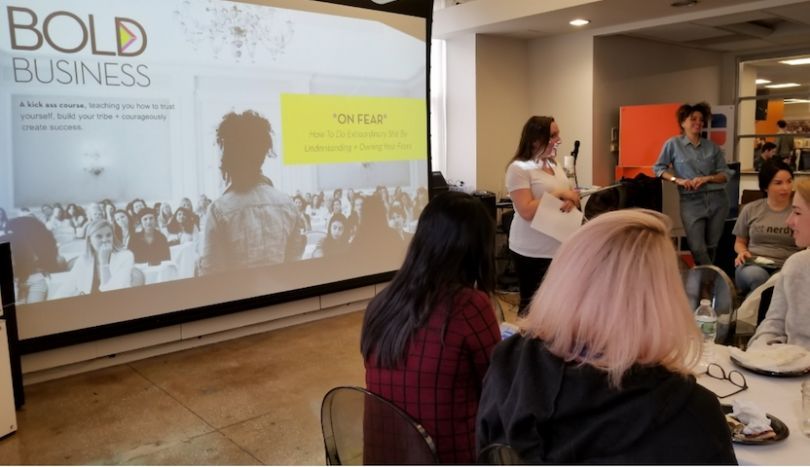 94% of employees say they'd stay at their job longer if they felt the organization truly invested in their career. Providing employees opportunities to grow their skill set keeps them engaged, and having something to work toward keeps them motivated. Not only that, but learning and development initiatives demonstrate that you value your employees as individuals — you choose to continually invest in your people, rather than replace employees with candidates that have the skills you desire.
Real Example: CB Insights
NYC-based market intelligence platform CB Insights offers a variety of professional development opportunities to its staff. "First, we offer a $1,000 education stipend to all employees after they have been with the company for six months," says Amanda Gerhardt-King, People Operations Manager at CB Insights. "We also organize monthly peer-to-peer learning opportunities during which one of our colleagues teaches a new skill."
But the buck doesn't stop there. "Additionally, each quarter, we host a female-focused professional development lunch, and every month, managers attend classes called 'Chubbybrain Sessions,' which teach lessons on core and strategic management skills," Gerhardt-King adds. "We're also rolling out a program for new hires and entry-level employees that will help them achieve their career goals and provide best practices for being a skilled employee."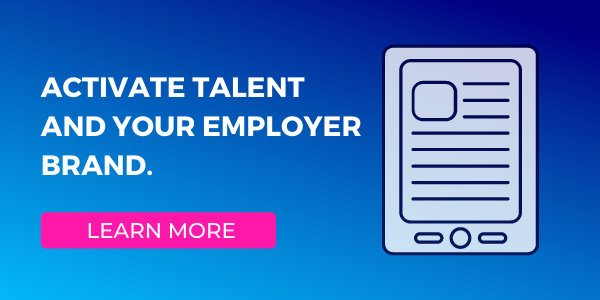 3. Recognize top performers 
Employees are engaged when they feel their work is valuable to the company and helps the organization achieve its long-term goals. Regularly showing employees that you recognize and appreciate their efforts is a simple gesture that goes a long way in making them feel valued. 
Reward top performers for their achievements with a cash prize, free day off, a gift card to their favorite lunch spot or a massage gift certificate — whatever makes sense for your team and aligns with your core values. In addition, give employees a platform to acknowledge their peers; feeling respected and appreciated by their team members will help employees become more engaged.
Real Example: Subsplash
Subsplash, a leader in church engagement technology, makes employee recognition part of day-to-day operations. "Tiny flamingos and lions are a significant part of our employee recognition program, called 'Animal of the Week,'" says Office Experience Manager Melanie Leué. "On a weekly basis, employees get to nominate anyone in the company who exhibits our core values of humility, innovation and excellence. The winner of 'Animal of the Week' is recognized and celebrated at our all-hands company meeting, which includes a lot of clapping and cheering!"
4. Promote transparency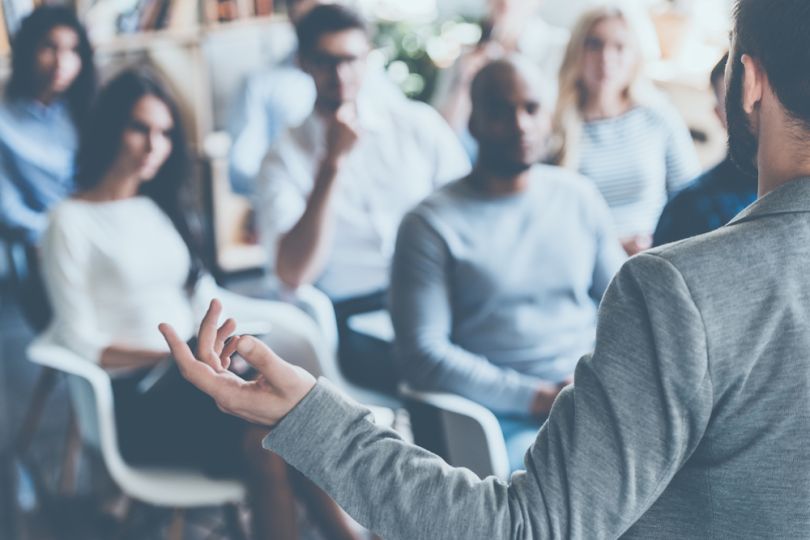 Bringing employees into the fold as frequently as possible is a highly effective employee engagement strategy. If your team doesn't know what's happening behind the scenes, they can't fully invest themselves and their energies into the company. Plus, if they get the sense that they're intentionally being left out of the loop, they may start to distrust management and lose confidence in leadership.
Of course, it's well within your rights to be discreet as situations unfold or priorities change, but you should aim to inform team members about decisions that directly affect them as soon as you are able.
Real Example: All Web Leads 
The team at All Web Leads (AWL) in Austin, TX, strives to improve transparency across the board. "At AWL, transparency means there are no secrets when it comes to how we run our business, how our business is performing, and how each of us, as individuals, are doing versus our team and personal targets," says Bill Daniel, President and CEO of AWL. 
"We interview and hire for trust, we do our annual 360-degree reviews and rate our employees on how well their behaviors are contributing to our "trust" culture, and we work hard to be transparent every day with the information about our business with every employee."
5. Allow for honest feedback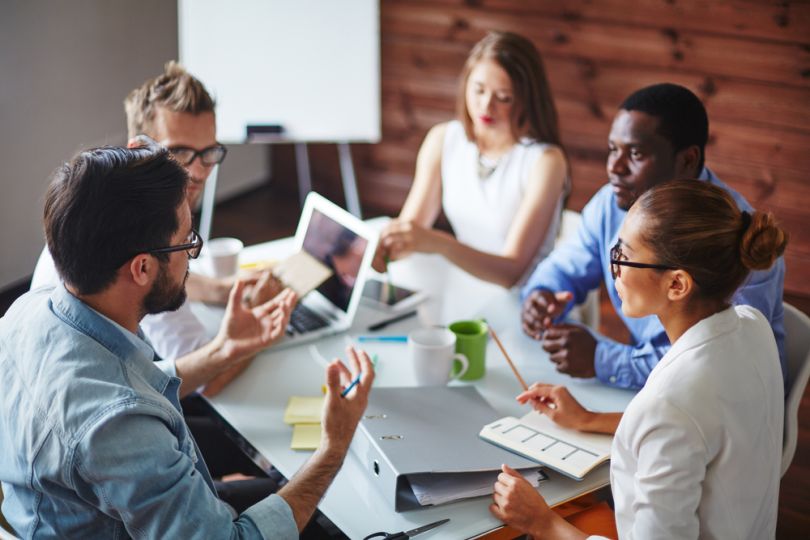 This strategy is twofold. The first step is to create a platform or system that enables employees to share their thoughts and ask questions of the right people. This will most likely be your HR department, but C-Suite executives should also be accessible to all employees, even if it is only for a few days out of the quarter and by appointment only. 
The second step is to actually use your team's feedback. Nothing will frustrate and disengage your employees faster than if they feel they're wasting their time sharing matters that are truly important to them. Listen to what your team members have to say and act on it.
Real Example: BRD
For BRD, an app-based cryptocurrency platform located in Chicago, feedback is a central part of its culture. "Our leadership team ensures employees have regular one-on-one check-ins with their manager," says Bob Lehto, Vice President of Human Resources at BRD. "Status updates are handled in stand-up meetings so that one-on-ones can focus on long-term goals."
6. Hold employees accountable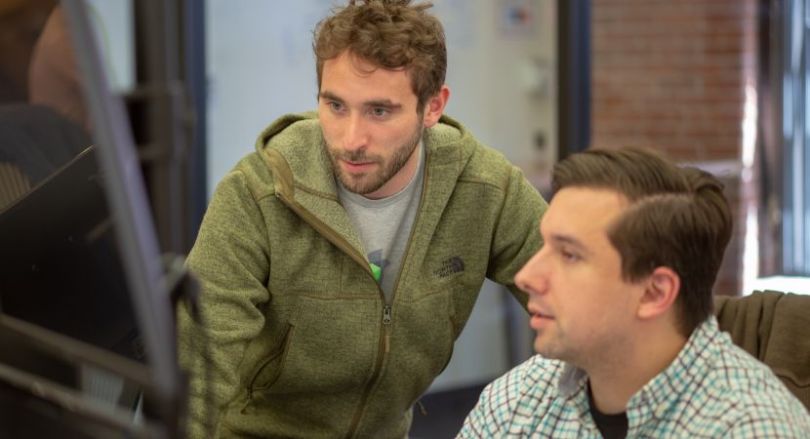 Engaged employees are willing to go the extra mile, but that doesn't mean you should expect them to operate at an above-average clip all the time. They're not the only person on the team, so make sure they're not left in the lurch and expected to work on behalf of their peers. Relying solely on the efforts of your most engaged employees will likely lead to employee burnout.
Real Example: Catalant Technologies
For the engineering team at Boston-based software company, Catalant Technologies, accountability and flexibility are the cornerstones of success. "I have two expectations for every engineer on my team: deliver daily customer value and contribute to the team," says Vice President of Engineering Laura Miyakawa.
"These expectations lead to better accountability and flexibility. Engineers do what they say, communicate what they're doing and indicate when they need help. A few of our scrum teams have started stand-up meetings twice a day to keep the team focused and moving."
7. Hold yourself accountable 
Make sure managers, HR heads and executives lead by example. If employees feel like the office rules only apply to a select few — or only apply when it's convenient for leadership — they'll begin to distrust management. An inkling of distrust between team members is a slippery slope that can lead to a negative work culture. A toxic office environment and culture can disengage employees and send them looking for a new job.
Real Example: Centerfield
Centerfield, an LA-based marketing and sales technology company, ensures its leadership team is not exempt from what's expected of employees. "We have a robust, three-month leadership training program that focuses on how managers can be strong leaders, create a safe environment for feedback and provide clear goals for tracking," says Gena Romano, Director of Human Resources at Centerfield. "Managers are paired with one another as accountability buddies and are tasked with keeping each other on track for maintaining a comfortable and open feedback environment."
8. Revamp your office space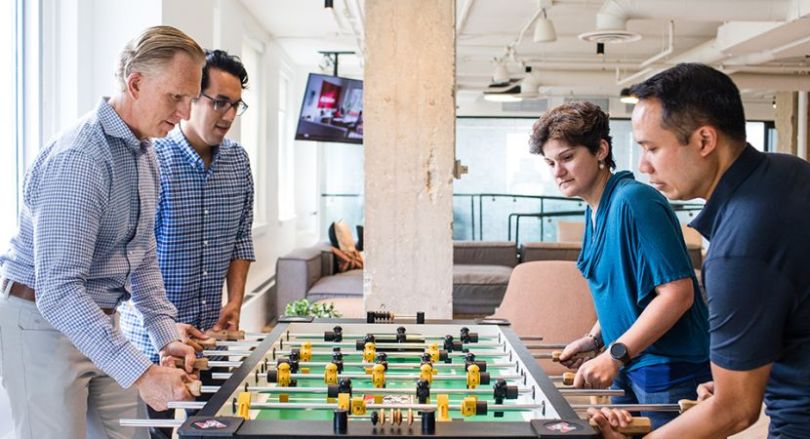 Your office environment plays a large part in your employee's engagement. You've probably noticed that cubicles are rare in today's world, and that's largely due to their isolating nature. Siloing employees doesn't quite allow for communication or collaboration, two important factors of business success. 
Rework your floor plan in a way that encourages more cross-communication between employees. By forming strong relationships with their peers, they'll build a sense of camaraderie and belonging that's vital to fostering an engaged workforce. 
Real Example: OneSpan
At OneSpan, a fintech company based in Chicago, the office space is a direct reflection of the company's values. "We value collaboration — it is paramount to innovative thinking and performance," says Tracy McCarthy, Chief Human Resources Officer. "Most of our offices are designed to let people collaborate with each other through an open floor plan, yet we have private spaces for when people need to concentrate on a project or task or have a meeting."
"We have found this layout is improving productivity and teamwork in many ways," McCarthy adds. "While it was a change for our team, they have embraced it and find they connect with others in more authentic ways as a result."
Don't Forget to Assess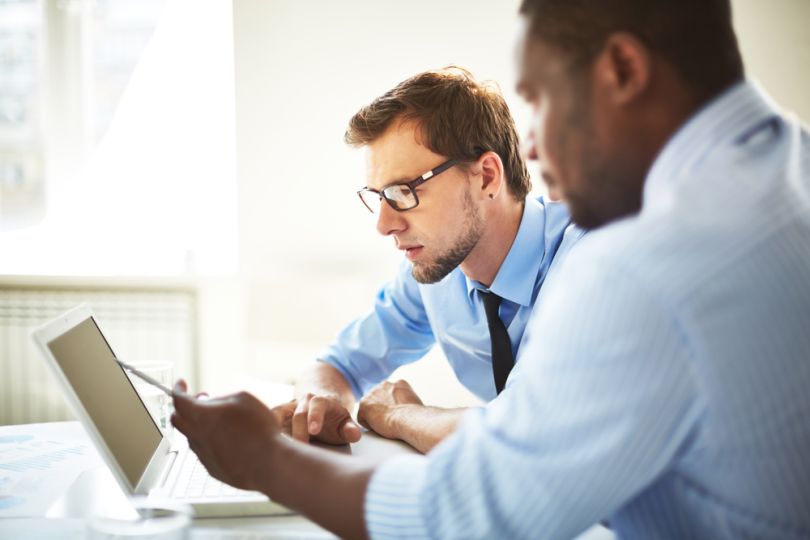 While these are proven employee engagement strategies, there's no guarantee they'll be successful in your office; you have a unique employee base and with that comes specific challenges and needs. Before you set out to implement a new strategy, take stock of where you're at as a company by measuring employee engagement. 
One of the most effective — and efficient — ways of measuring engagement is through an employee engagement survey. The beauty of surveys is that they can be quickly distributed to every employee, which means you get a more accurate understanding of your entire team's engagement. Plus, you can alter questions to create short assessments that can be conducted more frequently. These help you keep a pulse on employee engagement as your business grows and your company culture evolves. You can save more robust surveys for quarterly or annual assessments. 
The point? You can't successfully launch an employee engagement strategy without first polling your staff and evaluating recent data, so plan to measure engagement before you get started.
3 Tips for Developing an Employee Engagement Strategy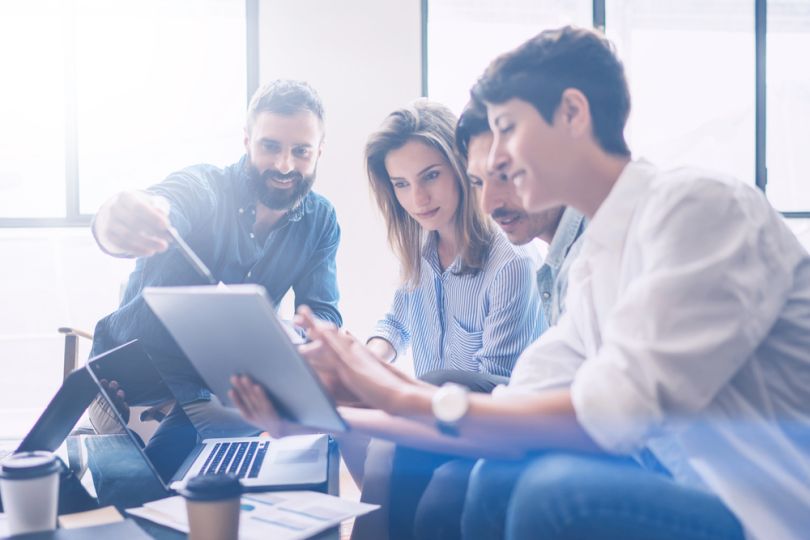 Now that you know what's working for your organization and what you need to improve, it's time to develop your employee engagement strategy and put it into action. Before you do, review our tips for success below. 
Tip #1: Be realistic
You're not going to knock it out of the park on day one, and you'll probably miss the mark on a few strategies every now and then. The important thing to remember is to set realistic standards for your team and outline specific goals when possible. For example, if turnover has been an issue, you could strive to reduce turnover by 15% in a year's time. 
Tip #2: Be clear about responsibilities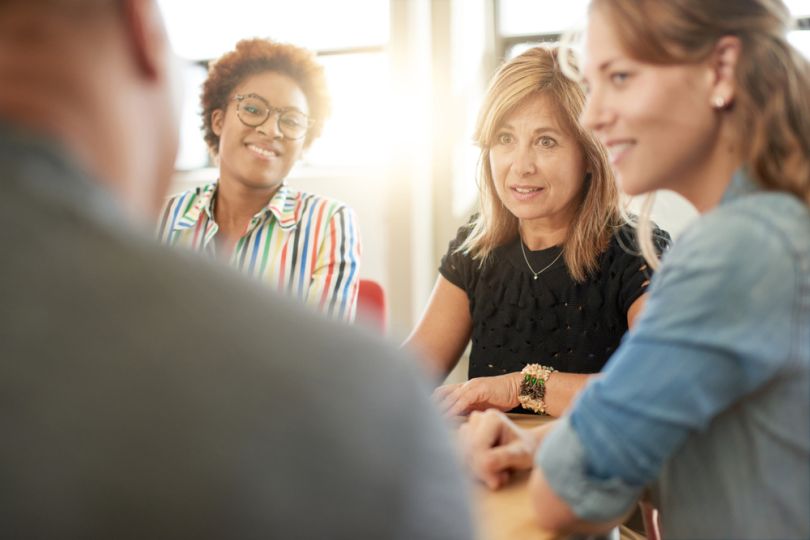 You won't get anywhere in the way of improving employee engagement if you don't clearly delegate responsibilities to the right individuals and keep track of their progress. In order to successfully get your strategy off the ground, you need to involve the key people from the start. This should include HR representatives, middle managers, executives and long-term employees. 
Make sure you know who's responsible for what before you get started. Go a step further and form an employee engagement committee comprised of the same key players, and task them with implementing and carrying out initiatives for your strategy.
Tip #3: Be flexible
You won't find the perfect strategy immediately, so don't close yourself off to new ideas. Make sure you're regularly measuring employee engagement and analyzing the data to find out what works for your unique workforce. Be open to suggestions and ready to adjust your strategy as needed. 
Deciding to elevate your employee engagement strategy is a huge win for your company. By following our guidelines and utilizing these strategies, you'll soon see the positive impact a highly engaged workforce can have on your business. If you need more proof, check out these 41 stats on employee engagement.
ACTIVATE TALENT AND YOUR EMPLOYER BRAND. LEARN MORE.