Recruitment Marketing: What It Is & 23 Ways To Use It
Updated:
January 13, 2021
Updated:
January 13, 2021
No matter your business, you're in the business of people. People are key to the growth and success of any company, and building a team comprised of diverse yet complementary personalities, passions and skill sets is one of the most challenging aspects of any business.
The process of finding great candidates and convincing them to apply is complex and requires a team-wide effort. It's actually quite similar to how marketers attract and convert clients. That's where recruitment marketing comes into play.
Know what you're looking for? Jump ahead to the information you're looking for.
FREE E-BOOK: HOW MARKETING AND PEOPLE TEAMS CAN WORK TOGETHER. DOWNLOAD HERE.
Table of Contents
What Is Recruitment Marketing?
Recruitment marketing is the process of promoting your employer brand with the use of marketing methodologies throughout the recruitment life cycle to attract, engage and nurture relationships with qualified talent.
Let's break that down a bit. There are four stages to the recruitment marketing funnel.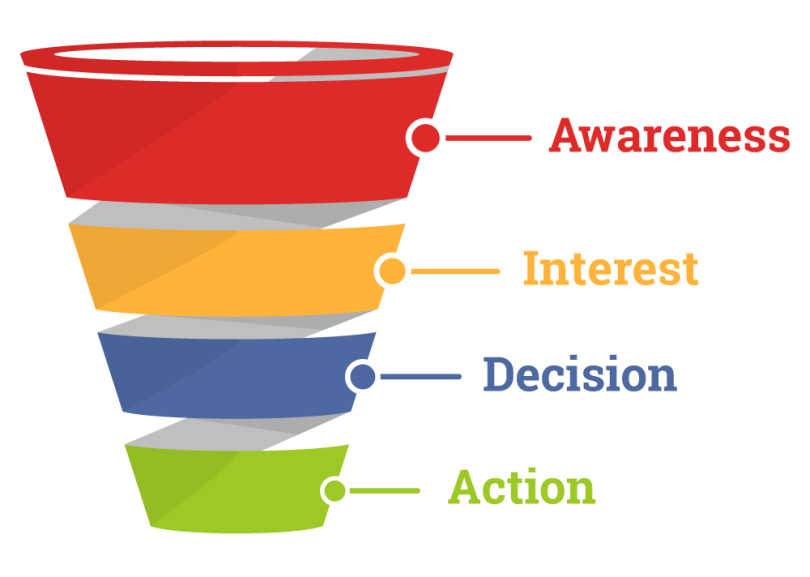 Stage One: Increase Awareness
Top talent can be found all over the world. However, in today's job market, the majority of candidates are passive, meaning they aren't looking for jobs.
In order to get great candidates to apply for an open role, companies need to first market their company as a potential employer on platforms where passive candidates spend their time.
Above everything, it's crucial to create great content that candidates will actually want to read, listen or watch and make your company stand out as a desirable employer.
Stage Two: Generate Interest
Now that you've got their attention, you'll want to provide prospective candidates with information that will increase their interest in your company. Therefore, you'll need to have a content game plan that is consistent and closely tied to you employer branding campaign.
The last thing you want to do is lose candidates because they've forgotten about your company or they aren't clicking with your content.
Mapping out a robust content calendar with set deadlines will both ensure your story is being told in a thoughtful way, and it's a surefire way to continuously generate interest among passive and active candidates.
Stage Three: Nurture the Decision
Your net is cast, now it's time to reel 'em in. Candidates have consistently shown interest in your company, but what differentiates your opportunity from all the other fish in the sea? At this point in the funnel, you'll want to provide more specific information on your company as a potential employer.
Now's the time to promote your open roles, benefits, perks, compensation and anything else a candidate needs to know before making an informed decision to apply.
Stage Four: Drive Action
While candidate's may seriously consider your company in their next career move, there are several obstacles that prevent candidates from applying.
First of all, applying to jobs takes an absurd amount of time to create role-specific resumes, cover letters and portfolios that may never be reviewed. A simple solution — simplify the application and decision process. Cut out any unnecessary qualification and application requirements, and give them all the juicy details of your offer — yes that includes salary info.
Even if candidates make it this far and decide not to apply, don't stop there. While it might not be the right time or circumstance for them to pursue your company, now is a perfect opportunity to grow your candidate pool that you can tap into when roles open up.
Developing a Recruitment Marketing Plan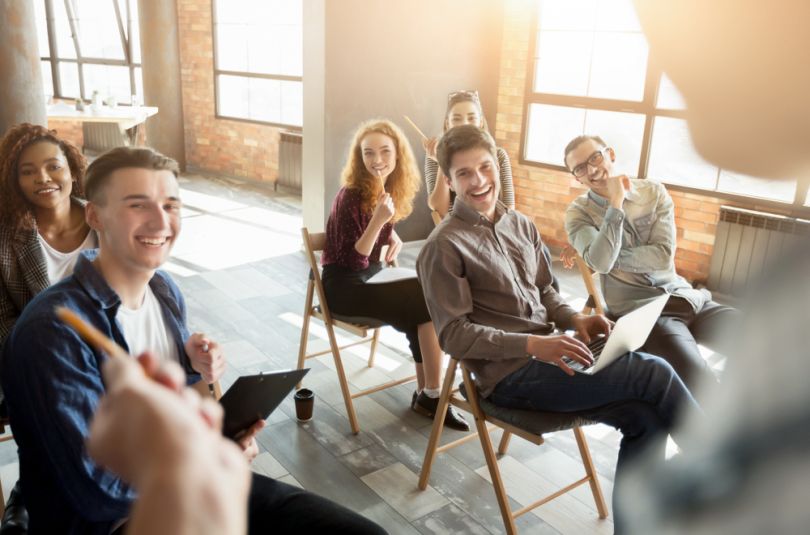 Before you even start thinking about developing a recruitment marketing plan, you need to define your employer brand. Employer branding is crucial for managing and influencing your reputation as an employer of choice and therefore, should encompass every aspect of your recruitment marketing plan.
Once you've got your employer branding down pat with a clear mission statement, core values and employee value proposition, start creating your plan with these six recruitment marketing tips.
1. Set Goals
There's no point developing a recruitment marketing strategy if you don't have goals to measure your progress and adjust tactics along the way. Determine what it is that you want to accomplish — additional hires in a certain department, increase your candidate pool — whatever your goals may be, put them down in writing and establish a goal timeline with metrics to match.
2. Define Roles
Defining the roles that you're hiring for will both refine your recruitment marketing strategy, and it will help in creating those ever frustrating job descriptions. It's crucial that everyone involved in the hiring process is in agreement upon the finalized role because they will affect candidates' experience with your company as a prospective employer. 
Well-defined roles will set your hiring process and candidates up for success. Specific criteria helps candidates determine their level of qualification and understand the expectations for the position before they apply, thus saving you time sifting through applications and candidates time applying for jobs they're actually qualified for.
3. Establish Target Candidates
After you've defined your roles, consider the ideal candidate persona you need to fill the role and add to your team dynamic. The entire hiring team and team members who will interact closely with the candidate should be consulted on who their target candidate is and what attributes to look for in the application process.
This will ultimately make the decision process a faster and unanimous if everyone is on the same page.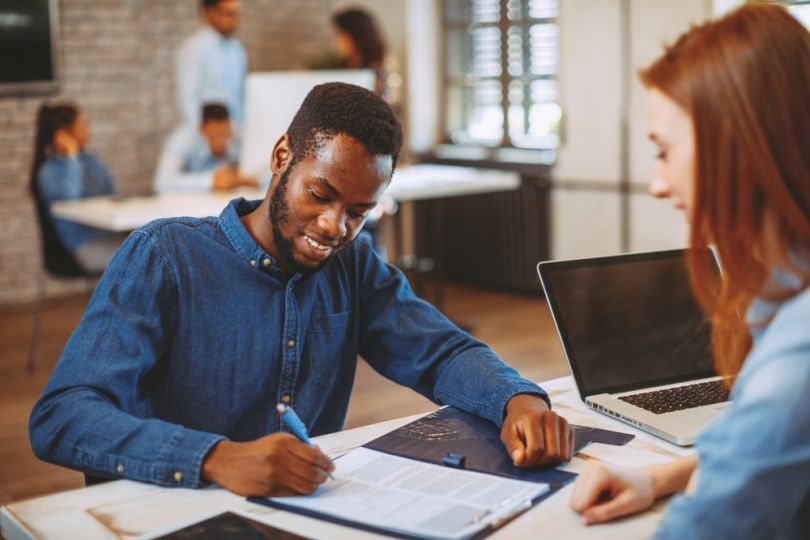 4. Identify Channels
Establishing target candidates will also help you determine where you will find them and how to attract them. Consider their background, experience and demographics and do some research on where those target candidates spend their free time on and offline.
While some candidates may be social media addicts, others may prefer attending in-person events for networking and career growth. You'll want to closely track which channels attract the best candidates so that you can adjust your resource allocation.
5. Allocate Resources
Regardless of your company size and experience, you've got limited resources, especially when it comes to recruitment marketing campaigns. Steps one through four should help you get started with where and for who you are marketing and now it's time to pinch the pennies.
Your marketing team can provide some insight into where their marketing efforts are successful, whether they be paid or organic and if they utilized more in-house or out-of-house resources. Closely document where, how and when you utilize resources so that you can adjust along the way.
6. Create a Content Calendar
You've probably heard the term 'Content is King.' Regardless of the trending medium, the quality of the content you create will be have the highest impact on your employer brand and the people interested in your company.
However you decide to allocate resources, a large portion of it should be toward content creation. That being said, creating quality content takes a lot of time and effort, so you'll need to create a content calendar with assignments and deadlines for your team.
Creating recruitment marketing materials should be just as much a priority as every other aspect of your recruitment game plan, including your careers page, social media and job descriptions.
Bonus Tip: Create content for every stage of the application process
When planning out your content calendar, consider this. Candidates rarely apply on their first visit, so you have to create a library of content that speaks to them throughout the job search. Here are three articles that demonstrate the full lifecycle of recruitment marketing, from awareness to interest, decision and conversion.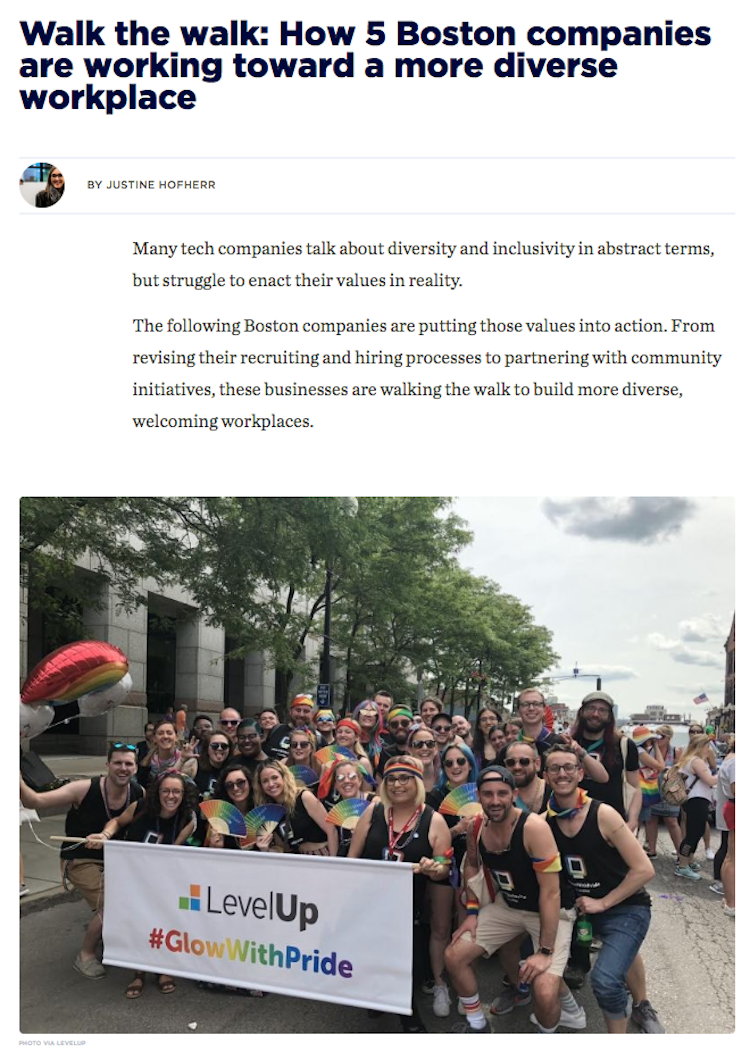 Awareness content is designed to drive awareness of your company as a potential employer. It's not about pitching your jobs, so focus on subject matter that will be interesting to the reader. With this article, we joined in on an important and timely issue and introduced thousands of readers to the featured companies. No hard pitch, just useful information.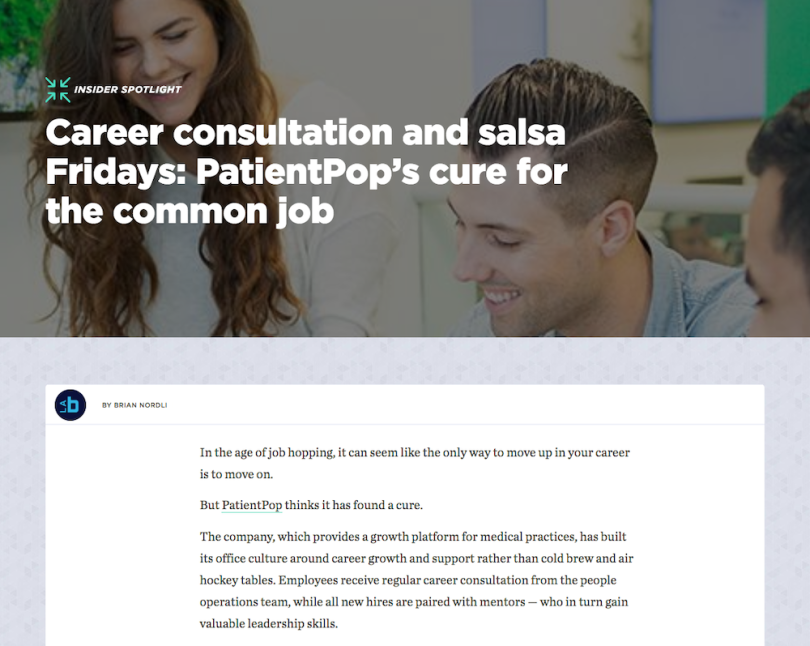 Decision content provides job seekers with more context about your company. It nurtures them toward an eventual application. Our Insider Spotlight articles are a great example of consideration content in action. They delve deep into the culture of specific companies, helping readers better understand what it would be like to work for them.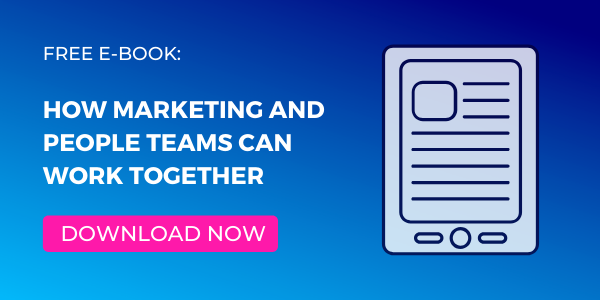 The Best Recruitment Marketing Campaigns: 23 Examples
When it comes to recruitment marketing, we've seen it all. There's a lot that goes into creating an effective plan, so we're sharing some of the best recruitment marketing campaigns, tactics and examples that we've learned from our experience as well as from other recruitment experts.
What better way to attract your competitors talent than on their turf?
Some companies are getting downright savage when it comes to nabbing their competitors talent. Even the most satisfied and engaged employees have considered other career opportunities or even applied to jobs with competing offers.
Catch your competitors talent mid-thought with better opportunities like these opportunists.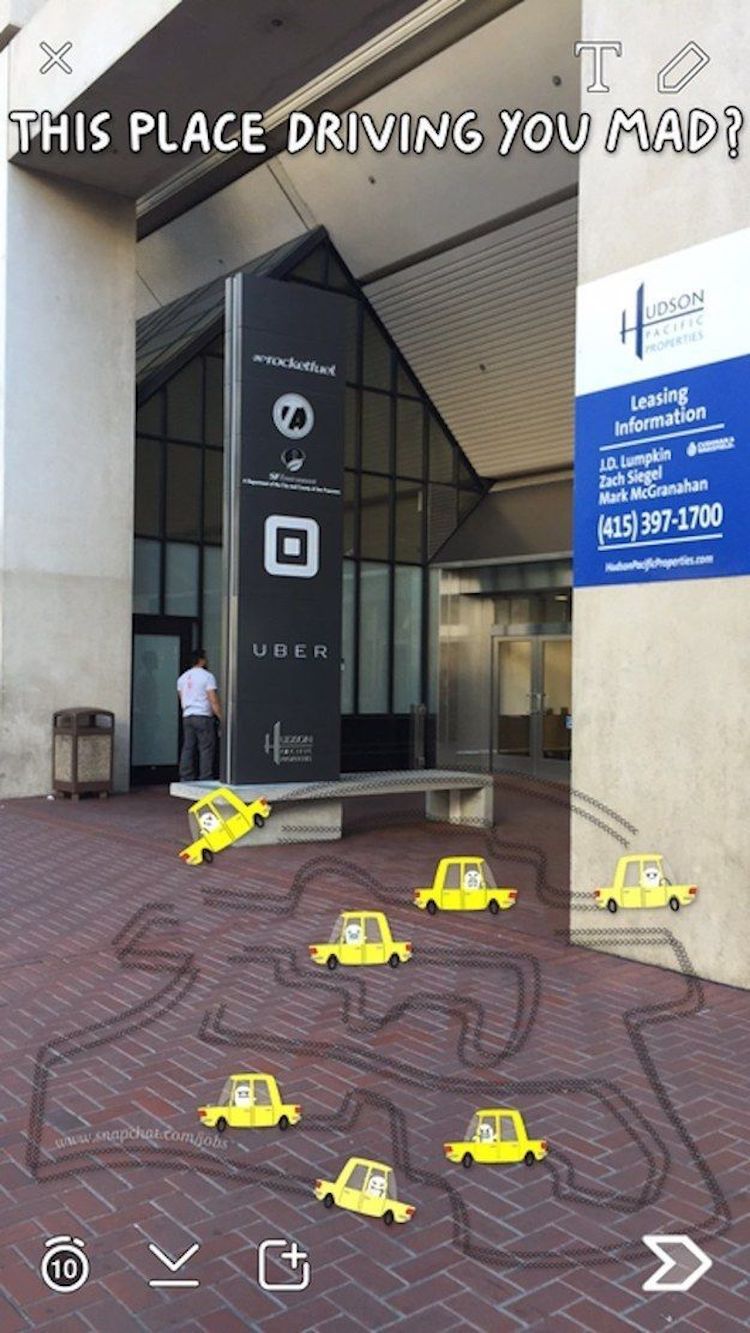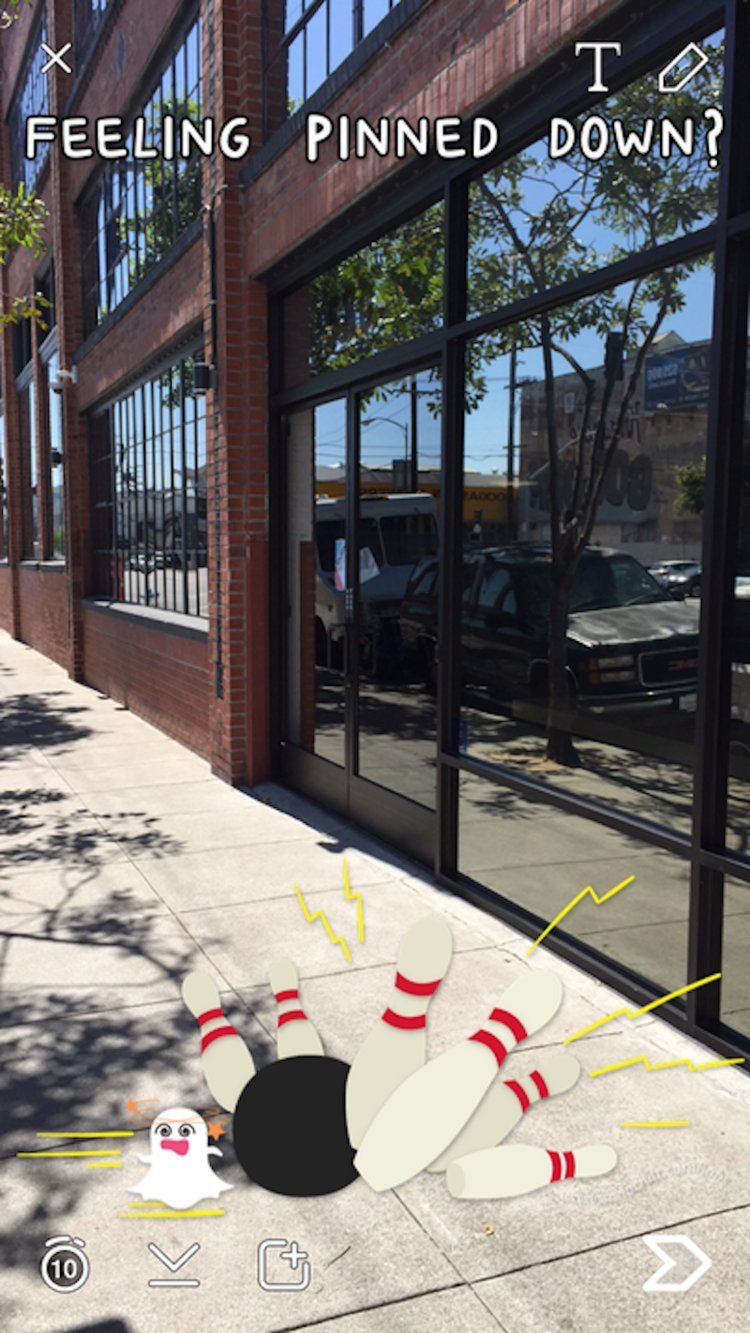 Snapchat utilized their own social media app to target engineering talent at Uber and Pinterest. The company played a game it's best known for — geotargeting and creative filters.
People using the Snapchat app while they were at Uber or Pinterest headquarters could use these punny filters with the hope that they consider a new career opportunity with a competing app.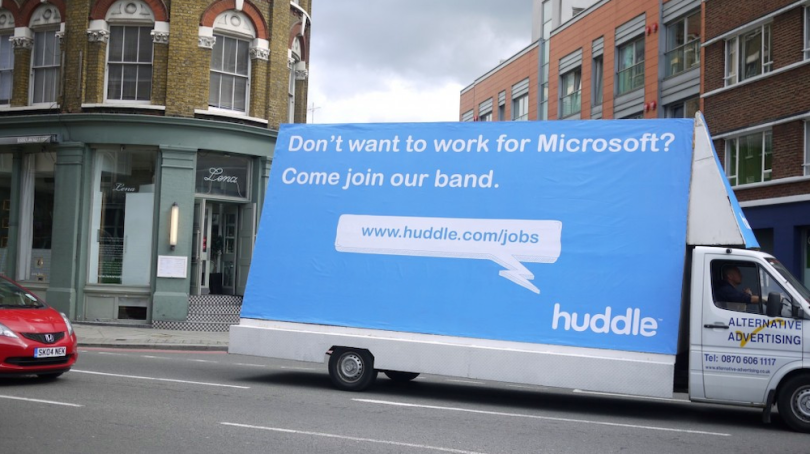 Huddle, on the other hand, took a different approach by driving around several moving billboards outside the Microsoft office to catch talent on their way in and out of work.  
Speak like a local
Every social media platform has its own unique nuances and culture, and what works on one may fall flat on another. We always consider the platform when crafting social media posts, and while creating two or three separate versions may add a little time, it's well worth the effort.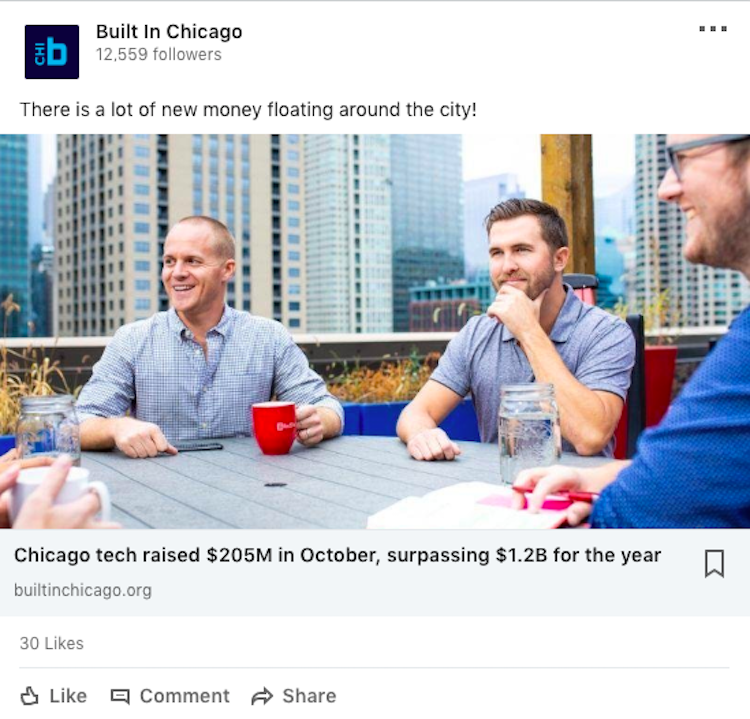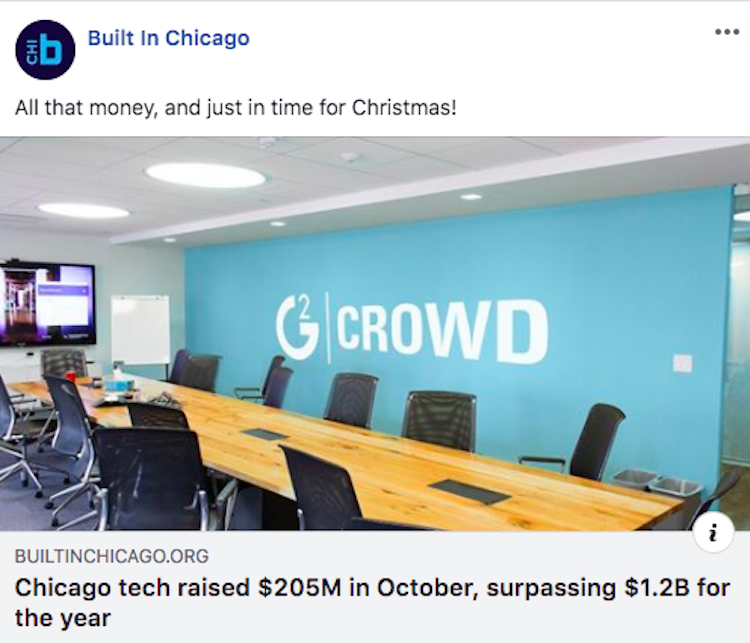 These two posts (one on Facebook and another on LinkedIn) lead back to the same content, but each one features unique language and imagery tailored to the platform. Conforming to the norms of each platform only took a few minutes, but it allowed us to see success one each.
Strategize with the platforms candidates favor
You know the drill. Once you've established your target audiences, you can identify the channels to target your recruitment marketing efforts. Here are a few examples of companies that nailed their targeting efforts.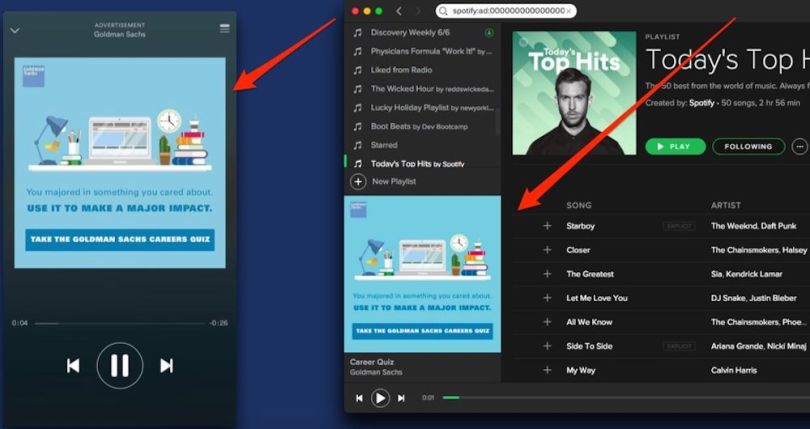 Goldman Sachs clearly knew its target candidate demographic when they placed these ads on Spotify with the caption "You majored in something you cared about. Use it to make a major impact. Take the Goldman Sachs Careers Quiz."
If BuzzFeed has taught us anything, it's that Millennials prefer quizzes to make important decision and help them better understand themselves.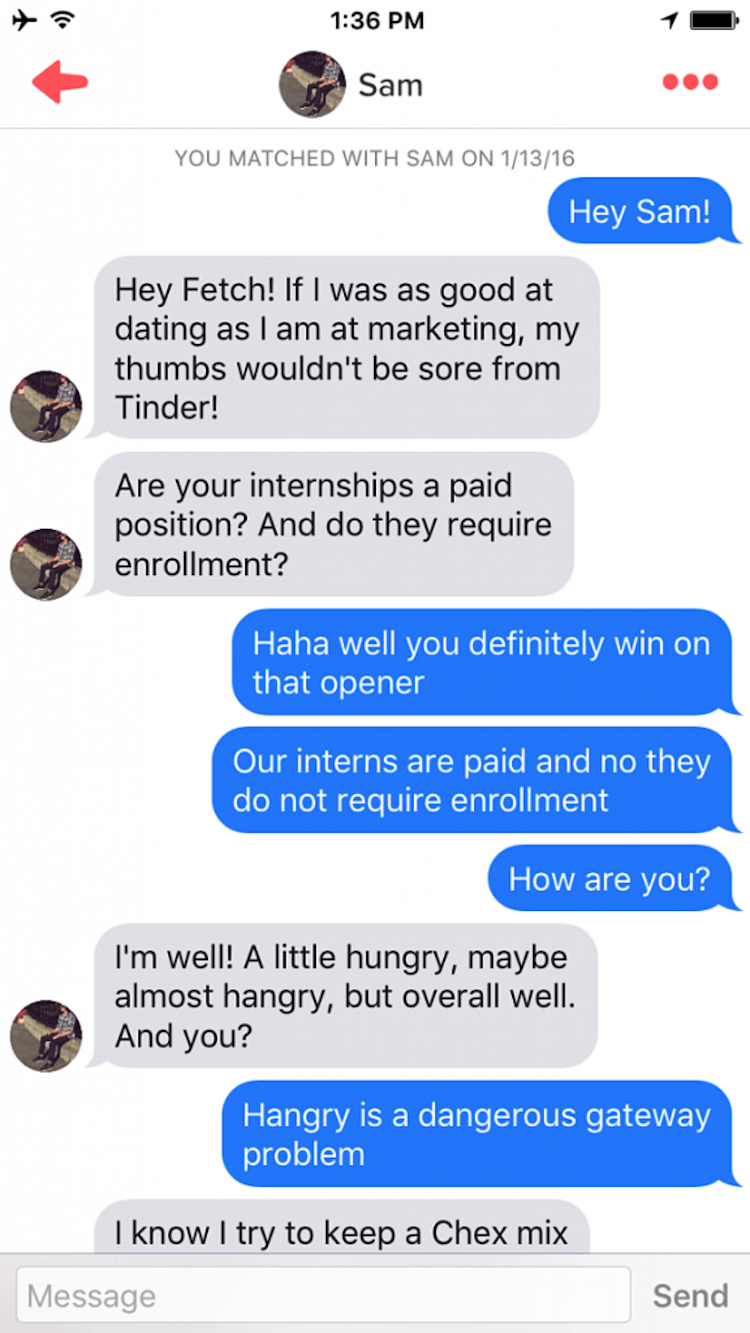 Marketers, politicians and now recruiters are using the popular hook-up app, Tinder, to target candidates on a local level. Talk about reaching candidates where they spend their personal time.
Paid social ads are your friend
Sure, organic posts are free and they have the potential to yield great conversions, but a little paid boost never hurt. You're probably already spending thousands on HR tech tools and job boards, so why not spend a few hundred on social ads to reach a highly targeted audience?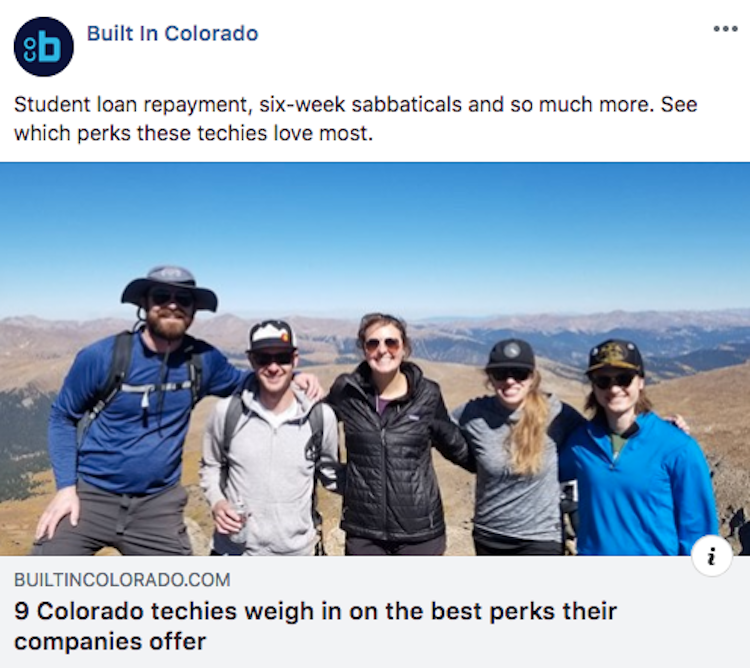 This content proved popular when posted organically, so we decided to spend a little money to get it in front of even more people.

For less than what many people spend at Starbucks each week, we connected with another 4,000 highly targeted potential candidates and drove several hundred of them back to our site. That can be the difference between making a great hire in record time and a never-ending process that goes nowhere
Recruit talent where they least expect, and have fun with it
No one said recruitment has to be boring. And if you want to attract bright and innovative candidates, you better put your money where your mouth is. Here are a few examples of recruitment marketing campaigns that stepped outside of the box.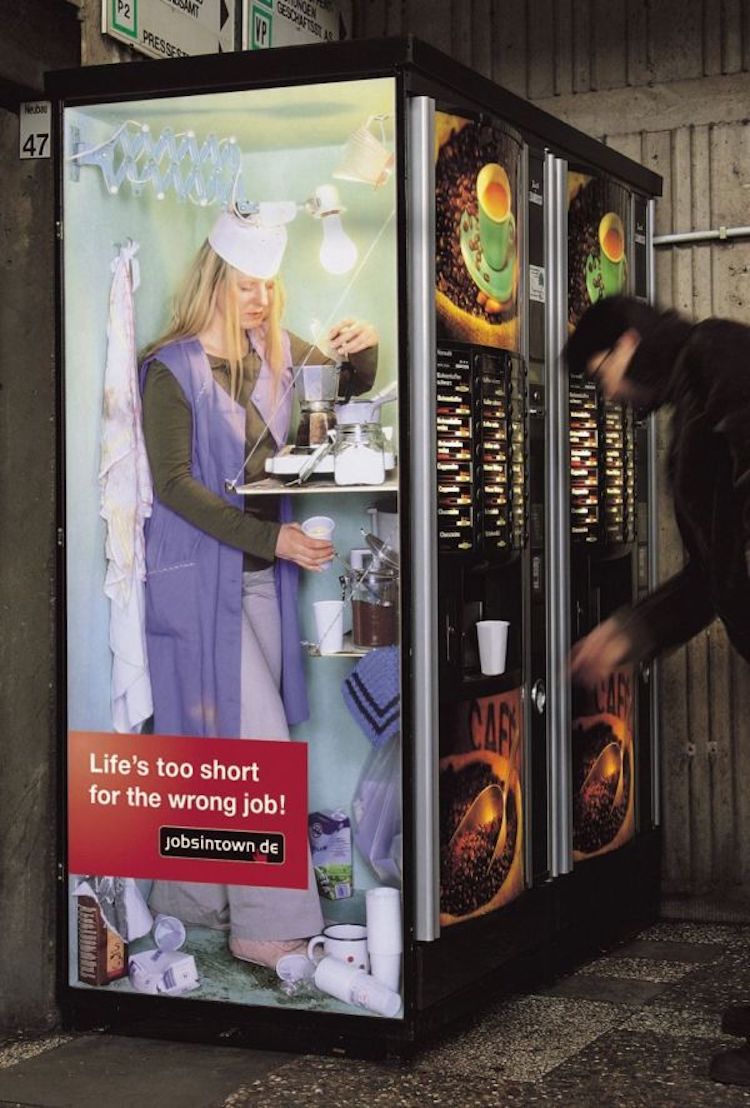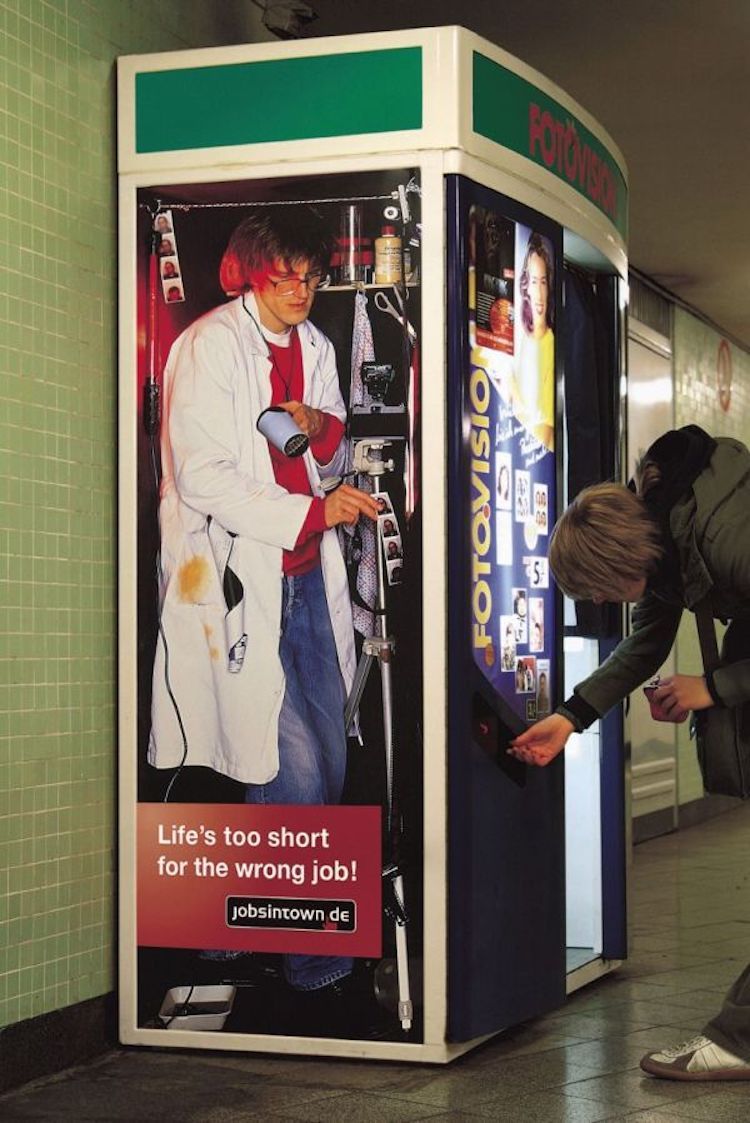 A German company called jobsintown.de designed site-specific stickers with the phrase "Life's too short for the wrong job" all over the city, depicting images of people working behind everyday machines. The high-quality images have a quick wit that certainly compete with their website's viewership and average time on page.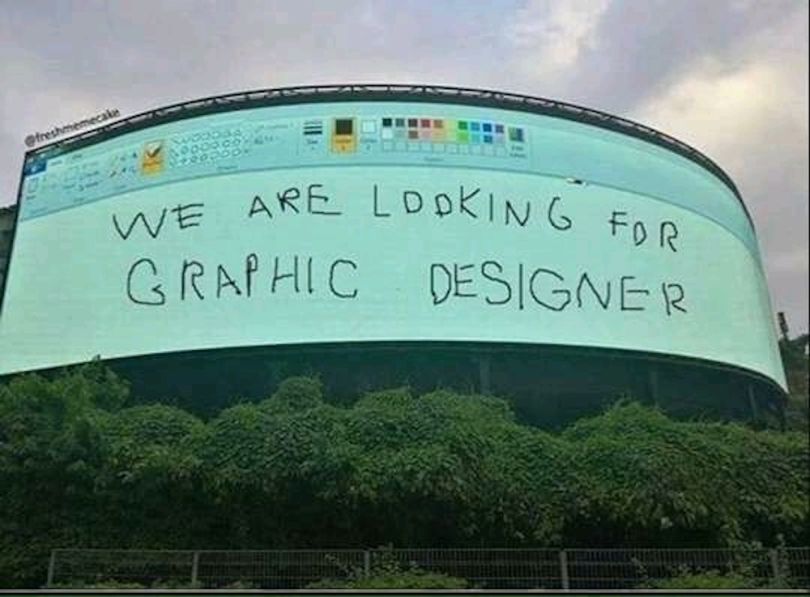 Billboards are certainly not uncommon for recruitment marketing, but this clever billboard certainly stands out from the rest, and the irony is spot on.
Sometimes it's best to get back to the paper basics
Nowadays physical print has a certain quality that is more present than digital copy. In addition to your digital recruitment marketing efforts, take advantage of print opportunities like these ones.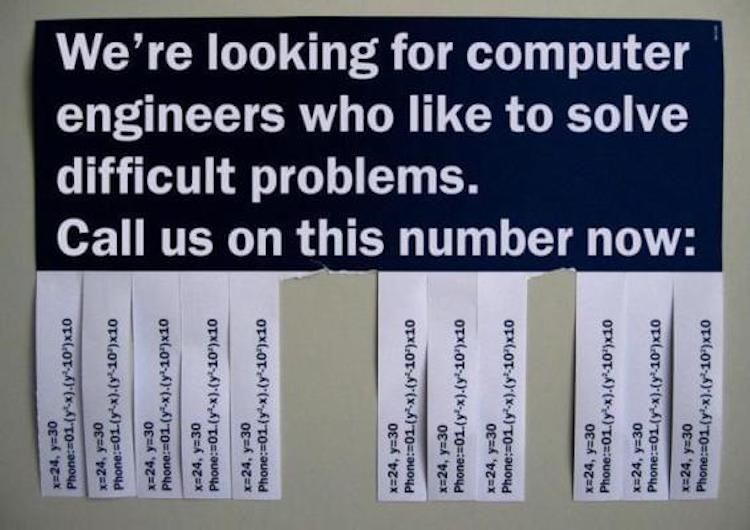 If you know where talent spends their free time offline, it might be worthwhile to deploy paper ads on bulletin boards, like this tear off flyer. To take it a step further, they entice computer engineer talent with an equation to challenge their problem solving abilities before they can reach out.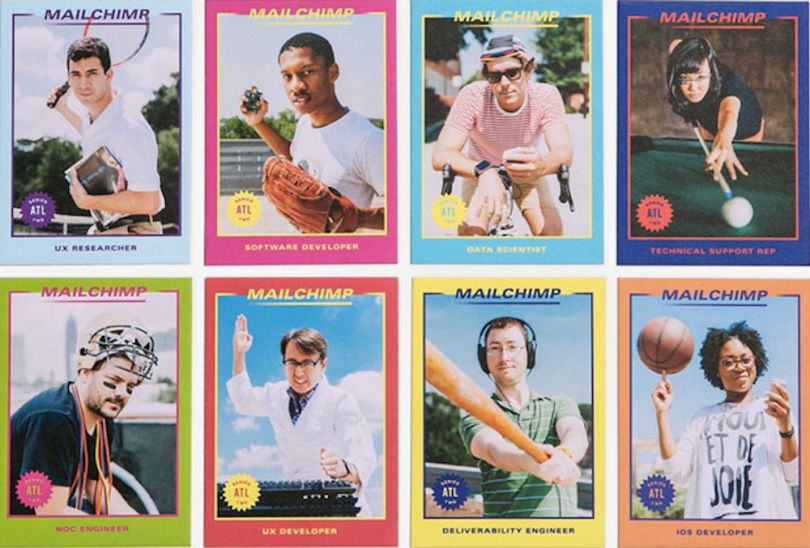 Mailchimp created this series of baseball-style cards to hand out at job fairs that depict different employees playing sports with various job titles at the bottom. These cards surely stood out next to the generic job fair handouts candidates received.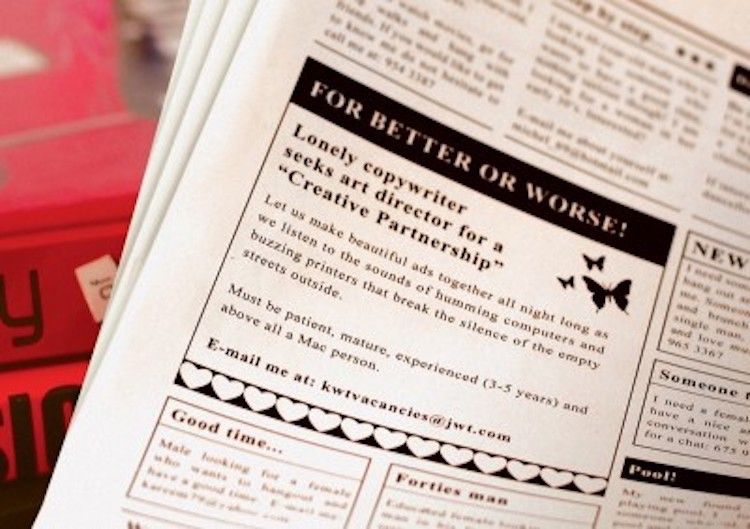 If you think printed newspapers ads are a time of the past, think again. Newspapers are a great way to connect with local talent and diversify your recruitment marketing reach. Believe it or not, 11% of Americans don't use the internet, so print ads are a great way to reach those with internet taboos.
Great talent never backs down from a skills challenge
Unlike resumes and cover letters, skills testing provides candidates with real life experiences to test the knowledge that would otherwise be inferred from the resume.
Especially for highly technical roles, it makes sense to skip the traditional application materials, saving both recruiters and candidates time creating and reviewing ambiguous information.
While skills testing is nothing new, these companies turned their tests into recruitment marketing magic.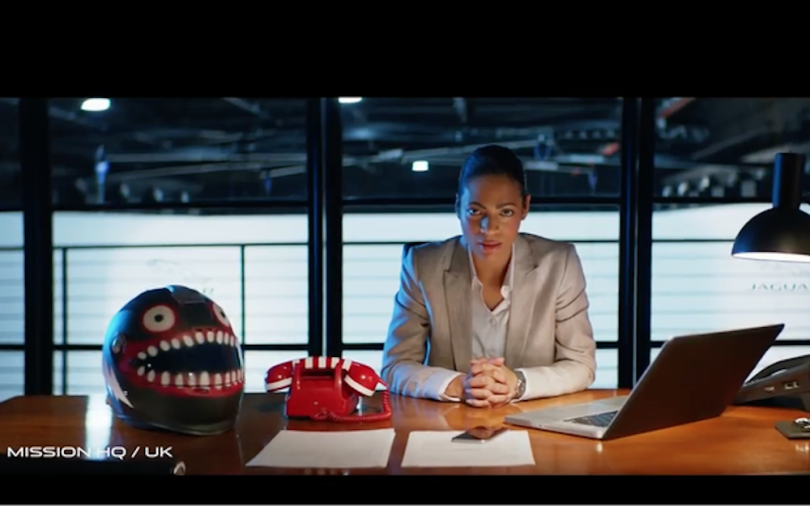 This "Next Generation Recruitment" strategy by Jaguar Land Rover challenged engineering talent to 'crack the code' in the Gorillaz App with the goal of attracting diverse and skilled coders. Especially for companies hiring highly sought after engineers, this is a great way to both appeal to candidates and quickly identify top talent.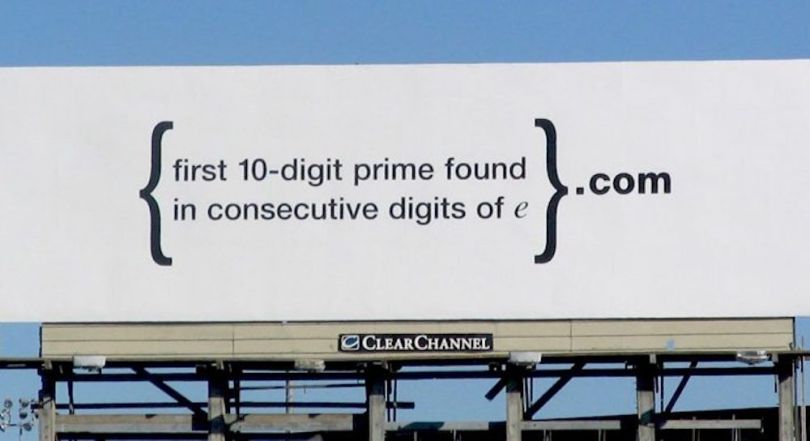 An oldie but a goodie, this inconspicuous Google ad led those who could solve the riddle to 7427466391.com. On the website users were also prompted with another equation that when solved correctly, would land them an interview with the company.
Dedicated recruiting profiles are a must
When it comes to recruitment marketing, piggybacking on your company's corporate social media accounts simply won't cut it. Your corporate accounts are designed to appeal to customers, not candidates, so you'll need dedicated social media profiles for recruiting. Developing a community of followers isn't easy, but it pays off in the long run.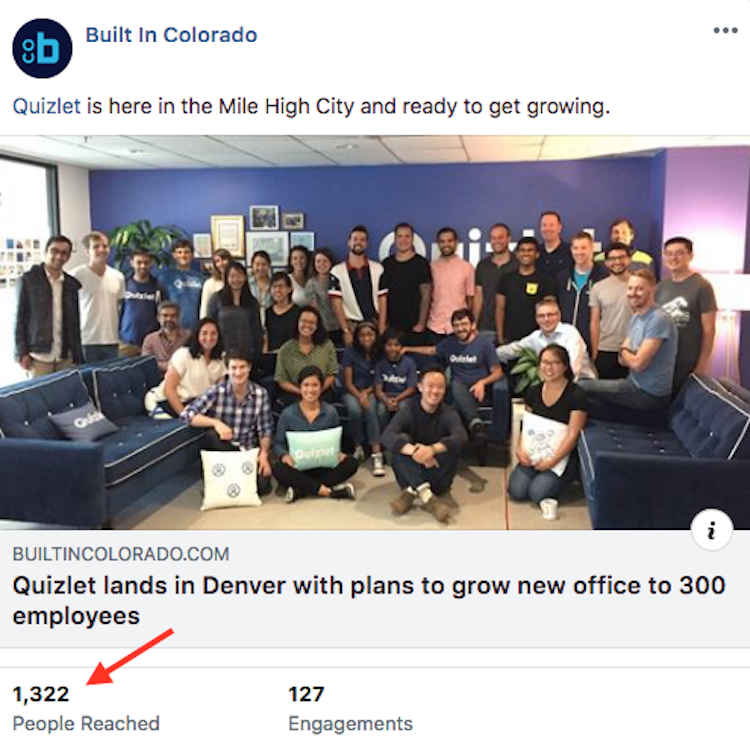 We've put in the work to build out large (and engaged) social communities, and as a result our organic posts typically reach 1,000+ potential candidates, for free.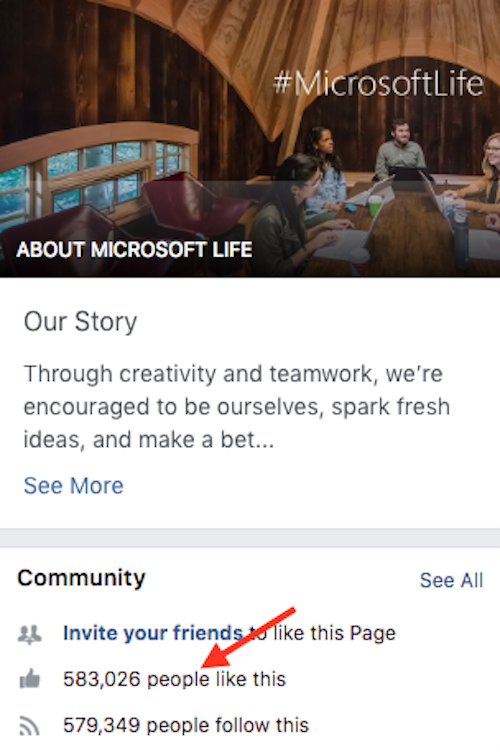 Still don't think it's worth the effort? Check out the Facebook community Microsoft's talent acquisition team has created. That's half a million extra candidates in their pipeline, whenever they need them. Not too shabby.
Take advantage of trending topics — especially memes
Memes are hands down the 21st century's greatest invention. To recruitment marketers benefit, memes are super specific to cultures and like-minded groups of people, making them ideal for targeting candidates.
The tricky part is you have to constantly be aware of what's trending and why so that your reference is appropriate and hits the right note.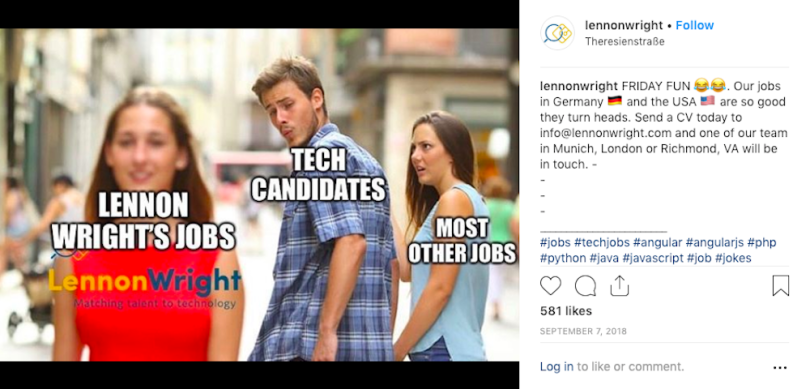 Lennon Wright nailed this adaptation of the "Distracted Boyfriend" meme for their recruitment marketing plan. It's creative and certainly hit a funny bone for their target talent on Instagram.
This simple post received nearly 600 likes, reinforcing the one thing we know for sure about Millennials — memes are a sure fire way to their hearts and in this case, resume.
Content will always have better engagement rates than job descriptions
Creative content captures the attention of active candidates and gives passive candidates a reason to further explore your company like nothing else can. Don't believe us? On average, our users spend 250% more time engaging with content than with job descriptions.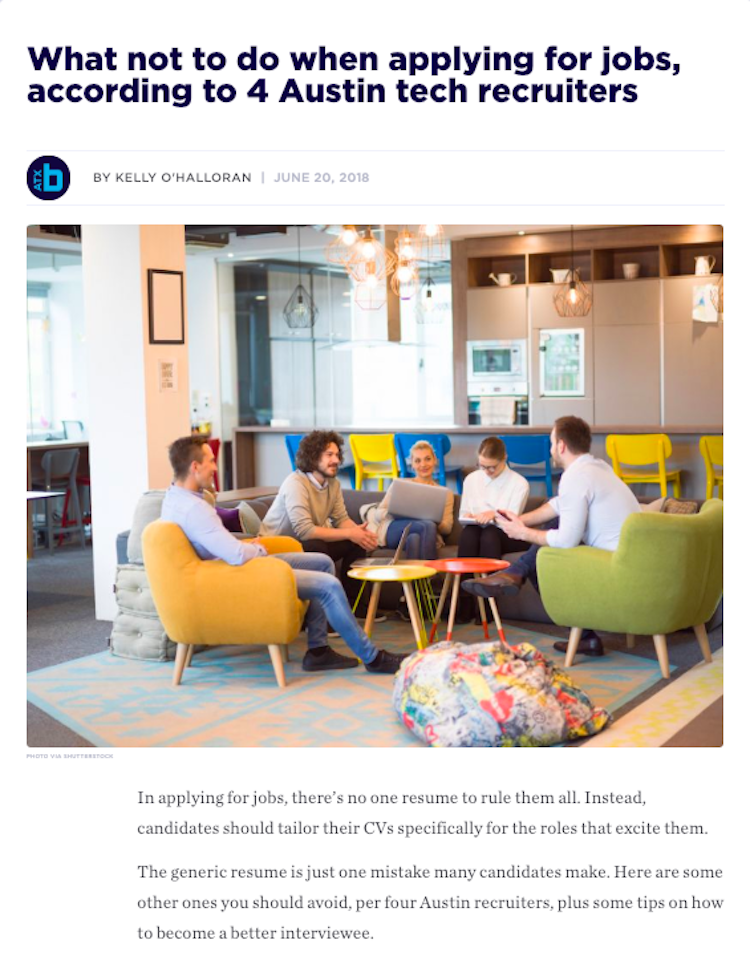 Think about it from their perspective. If you were a candidate, would you spend more time with this article full of tips about applying to specific companies or a list of bullet points on a standard job description.
Newsletters are always more efficient than one-to-one emails
Sending personalized, one-to-one emails will always be part of a recruiter's job, but even with the best automation it just isn't scalable. Creating recruiting newsletters allows you to build a list of subscribers and communicate with all of them with a single click.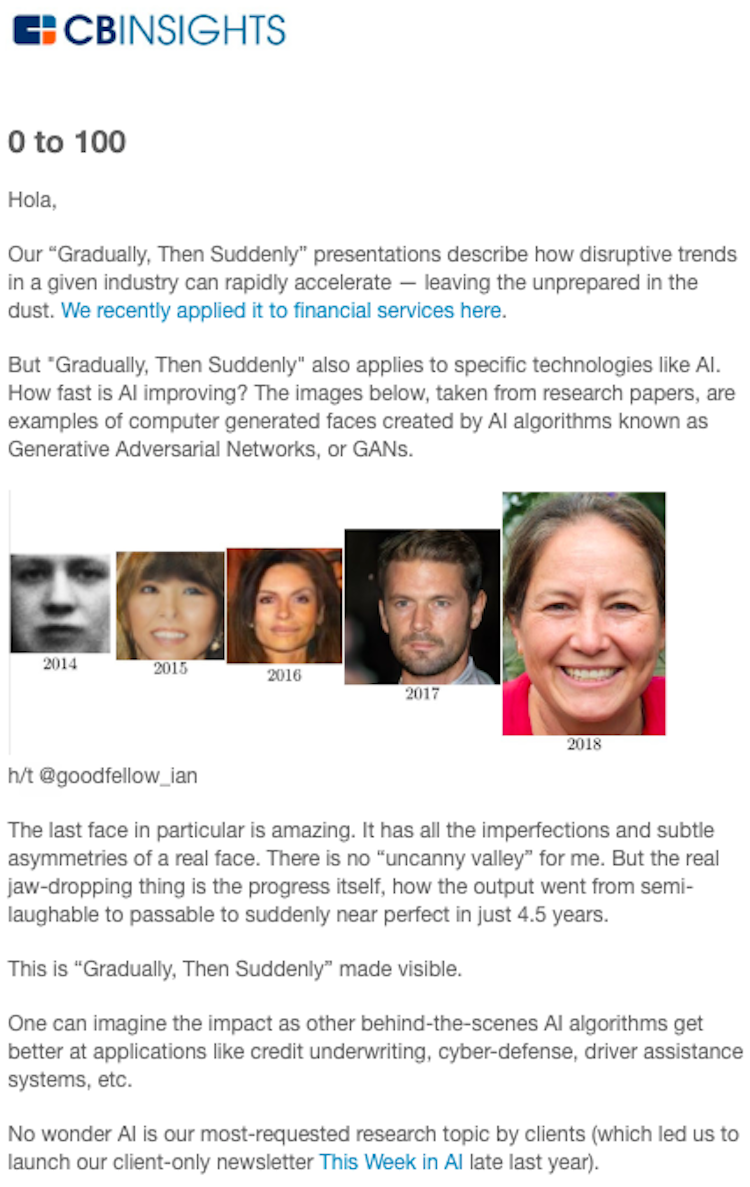 Weekly newsletters allow you to share valuable content with tens of thousands of passive candidates at a time. As a result, you're able to spend more time creating great content and less time managing our inbox.
Give people an event worth coming to
People have plenty of options for how they spend their free time and hosting a traditional job fair or boring networking event won't open the floodgates of top talent. Creating a killer event will not only leave a lasting impression on attendees, but it will reverberate throughout their personal and professional networks via the best source — word of mouth.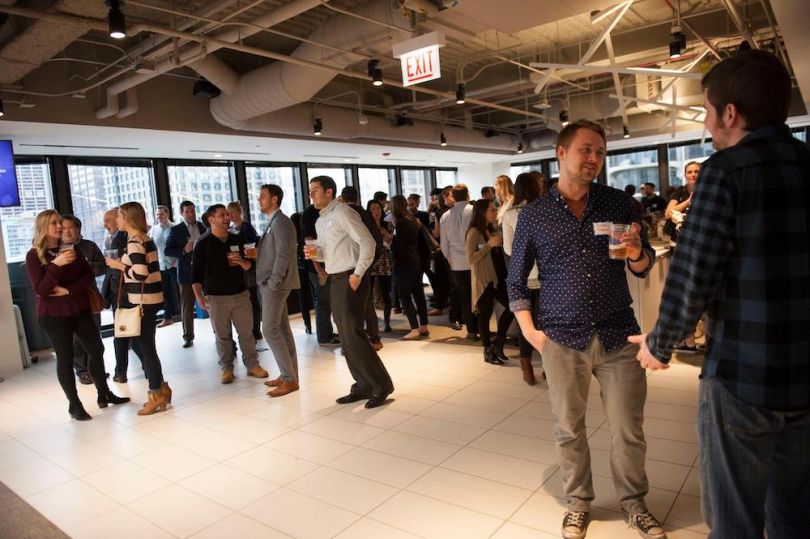 Our Built In Brews event series lets attendees get a behind the scenes look at some of the coolest office spaces around while learning more about potential job opportunities. It also features a lineup of local craft brews, and if there's one thing better than free food, it's free beer. This format may not be right for you, but taking the time to plan an event people actually want to attend will pay off in huge attendee numbers.
Extend your events nationwide or better yet, make a holiday
Whether you're a tech giant or a startup, you shouldn't limit yourself to the local talent pool. Two facts to consider: 33% of 25-34 year olds relocate for career opportunities and remote work is more popular than ever.
When these hiring pros needed to fill thousands of open roles in a short time period, they designated all their recruitment marketing efforts into getting people hyped about a one-day hiring extravaganza. Let's take a look.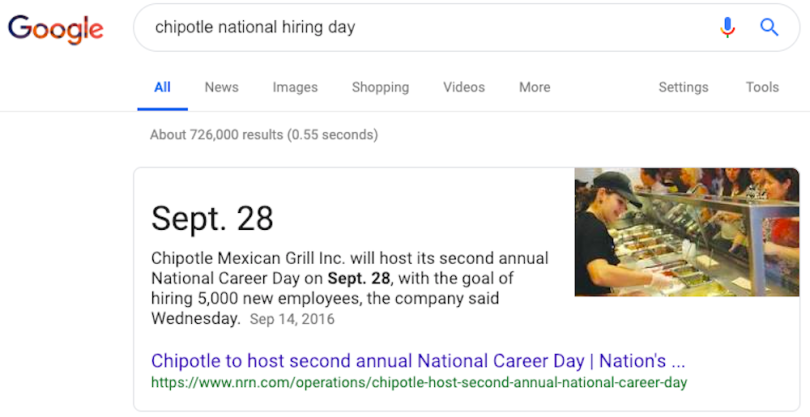 When Chipotle needed to hire thousands of people fast, they created a National hiring holiday in their name on September 28th with the goal of hiring 5,000 new employees . . . in one day. The year prior, they hired more than 4,000 employees.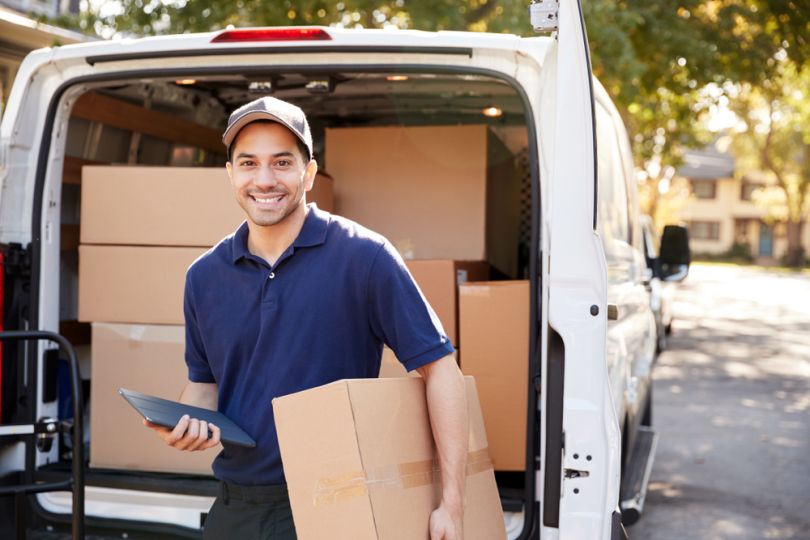 UPS took a similar approach during its seasonal hiring spree by hosting a one-day "Brown Friday" hiring event across the nation, anticipating hiring around 40,000 employees in one day.
While these major companies have a lot of resources and reason to host such a major event, you don't have to be a giant company to create an event, advertise it online and rally people to apply for your open roles.
Events don't promote themselves
Hosting an event is only half the battle. Getting people to actually show up is the real challenge. People aren't going to attend an event that they don't know about, so it's crucial that you promote your event in a thoughtful and strategic way. We put as much effort (if not more) into promoting our events as we do in creating them.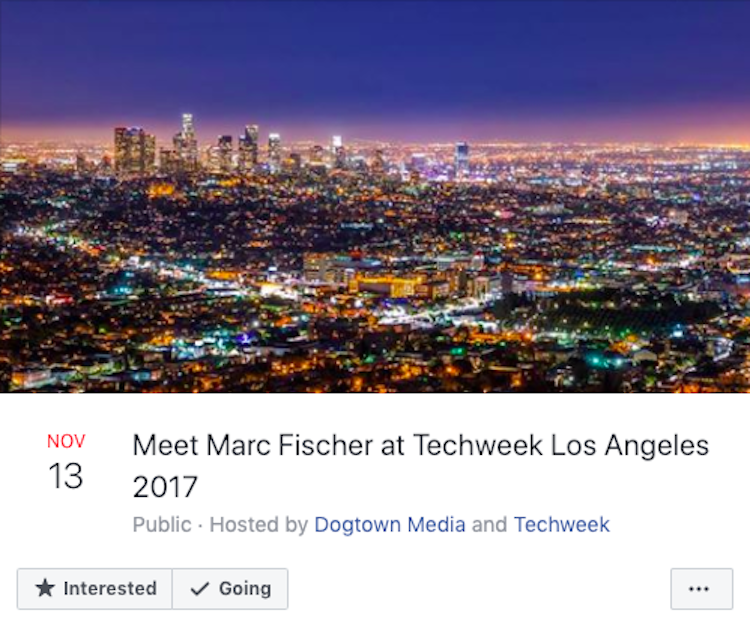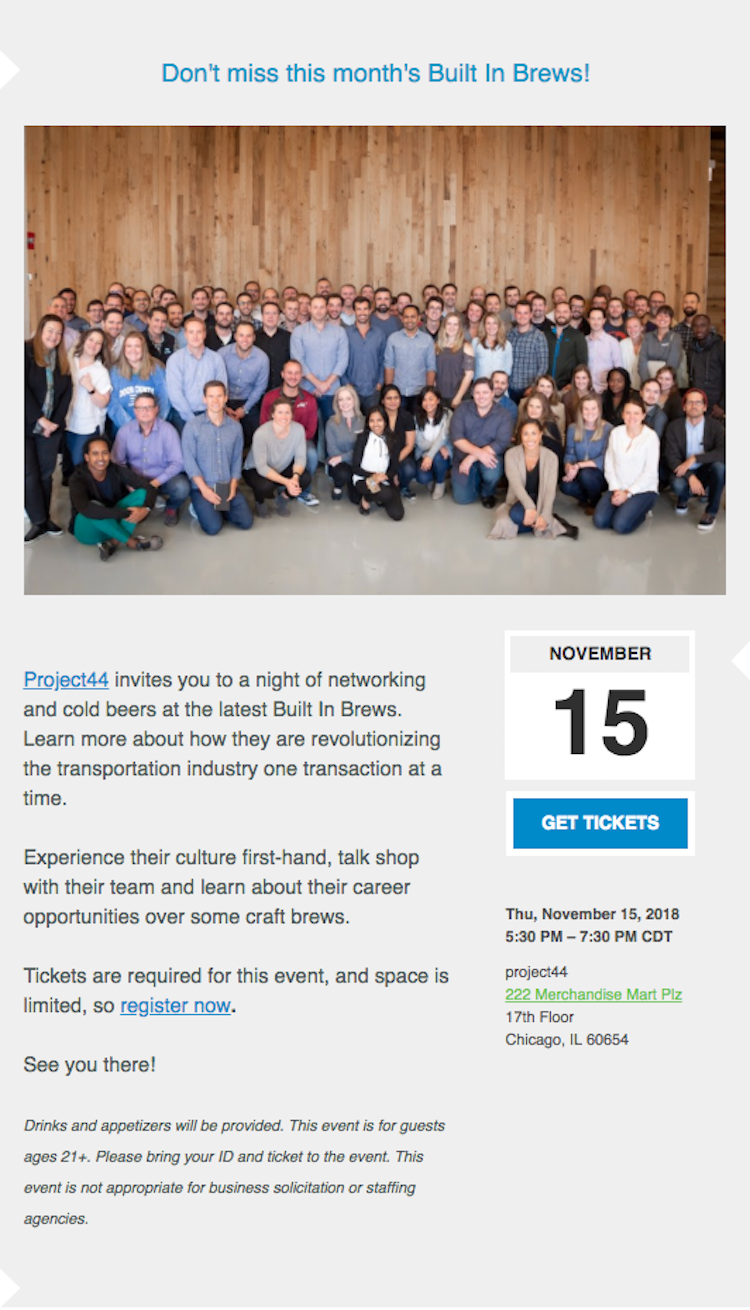 You don't need an elaborate plan to promote your recruitment events. Third-party tools like Eventbrite, Meetup and the Facebook event feature are popular for managing events, but there are plenty of options out there so make sure to poke around and find what works best for you.
Quality always trumps quantity
Not all videos are created equal. Just like written content, candidates don't want to sit through poorly produced videos that don't answer their questions. It's much better to create a few well-thought-out videos that will keep viewers attention and satisfy their curiosity.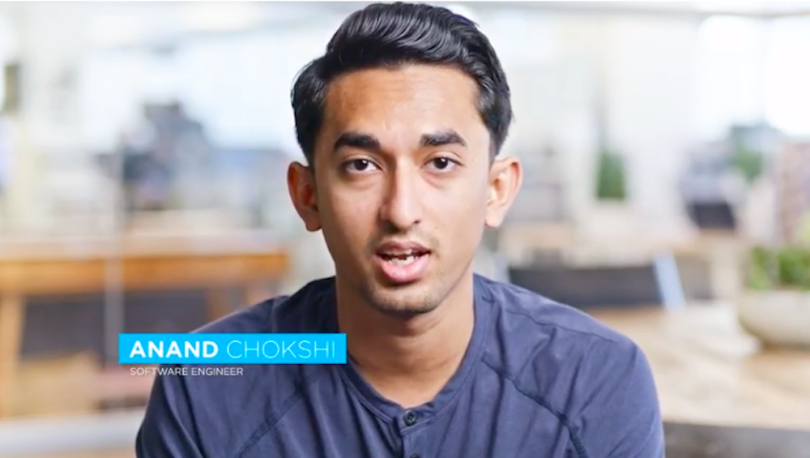 We invested in a dedicated team to ensure that every video we create reflects each company in an authentic and high-quality manner (you can click the image above to see the fruits of that labor). Keep in mind that not everyone is comfortable on camera, so it's important that you feature willing participants in a relaxed atmosphere.
Get more bang for your buck by sharing your videos everywhere
Congrats! You created a sweet video that candidates are excited about. That's great, but you aren't done yet. Now it's time to share and promote your video content across all channels, including your careers page, social media platforms and email campaigns. We always cross promote video content to ensure candidates can easily find and engage with it.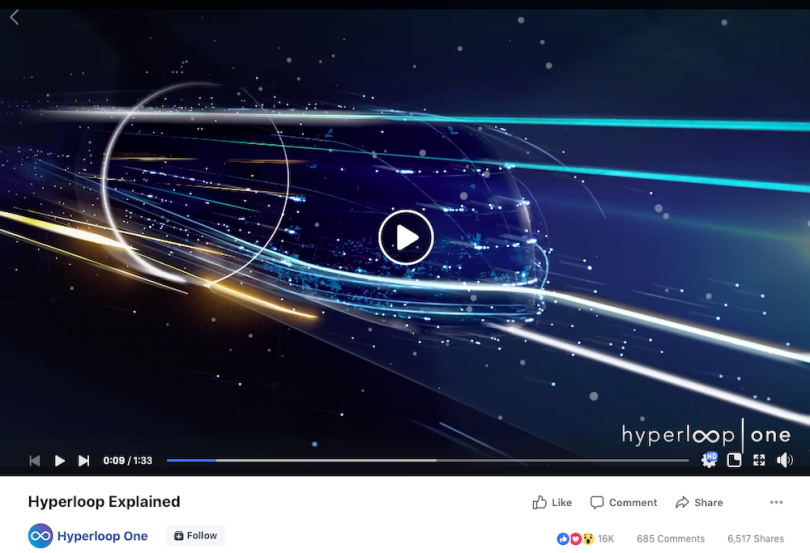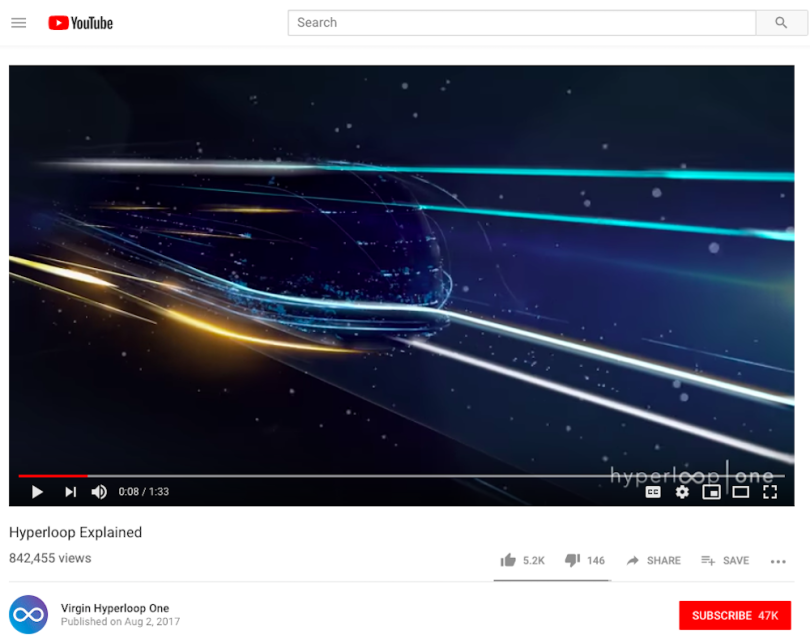 Hyperloop One was able to significantly increase exposure of this video by featuring it on their website, Facebook page and YouTube channel.
The best part? It only took a few minutes. The heavy lifting is over, and they have a great piece of content that will engage viewers and remain relevant for much longer than most written pieces.
FREE E-BOOK: HOW MARKETING AND PEOPLE TEAMS CAN WORK TOGETHER. DOWNLOAD HERE.