75 Impactful Company Core Values Examples
Updated:
September 30, 2021
Updated:
September 30, 2021
From making hiring decisions to determining how to handle a difficult customer, company core values can guide the decision-making process in a variety of situations, but only if they're codified and adhered to.
Standout Core Values
Enjoy the journey
Act with integrity
Be humble
Best answer wins
Elevate others
Breathe
To help get you started in creating your own company core values based on your unique company culture, we've taken value-sets from the best places to work in each of the markets we serve. Rather than define parameters or tell you how to create values specific to your company, here is a list of 75 of the best places to work in America to get your creative juices flowing.
FREE E-BOOK: HOW TO CREATE CORE VALUES THAT WILL INSPIRE YOUR WORKFORCE. DOWNLOAD HERE.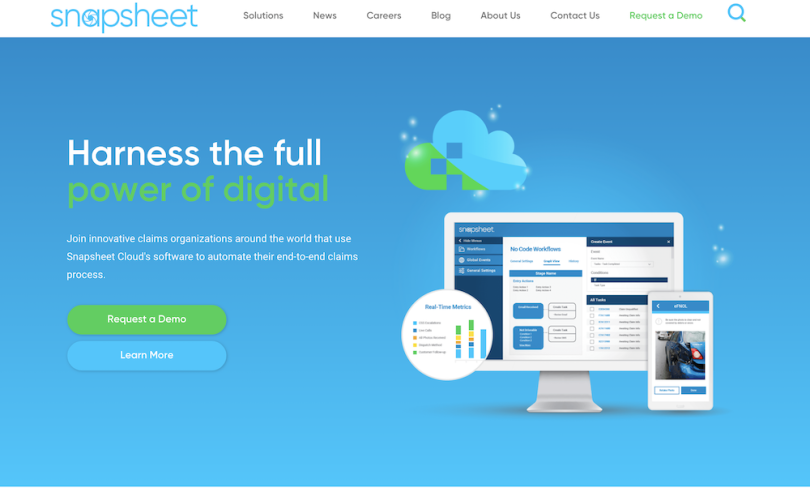 Be The Next: "We strive to set the highest standard of quality in everything we do. We always want to drive towards "the NEXT" great thing! By constantly challenging ourselves to improve and break new ground."
Remember the Feeling: "Our world can be frustrating, confusing and even scary. We have all been there, so we show empathy and act with humility. We are all human, and therefore, we respect our customers, partners, and coworkers."
Action Is Our First Instinct: "Our passion for our core purpose gives us courage to reach beyond our comfort zone to try innovative and unconventional ideas. We view honest failure as a learning opportunity for the future."
Do The Right Thing: "Integrity is the foundation for everything we do. We are admired and respected for our commitment to honesty, trust, and transparency. We do the right thing — even when no one is watching."
Stronger United: "The positive spirit with which we support each other fosters open, honest, and meaningful relationships. We celebrate and embrace our diversity. We invest in each other because we win or lose as a team."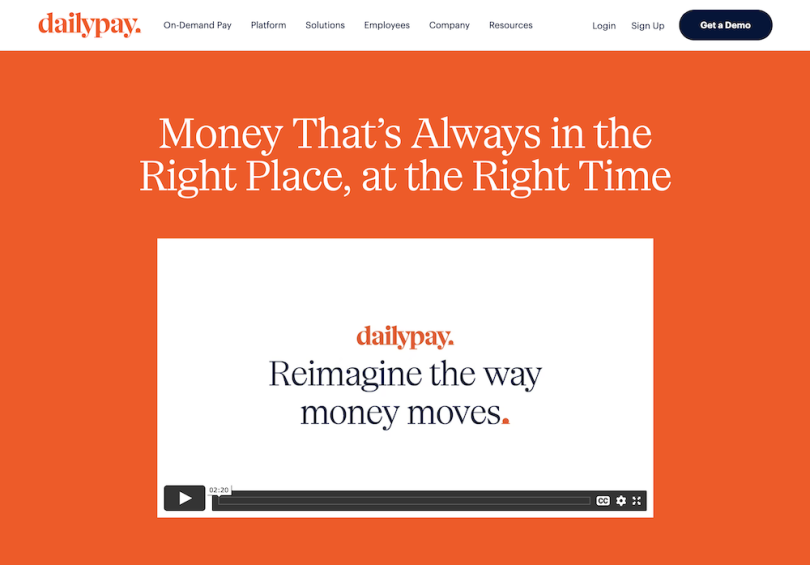 Do Your Research: Knowledge is power. Study, internalize and research so you can have a well-reasoned view. It's about being prepared but also understanding that your view can change and evolve as you continue to do your research.
Start Simple: When taking on something new, the key is to just get started. Don't worry about automating everything or having the perfect answer. Start simple. Test, learn, iterate.
See The Circle: "Every DailyPayer is part of this bigger mission and we are all working towards the same goal. Regardless of what you're working on, you have a circle of colleagues that surround you. Involve them early and often because it will make us stronger."
Pull The Wagon: "Winning takes teamwork, ambition and diligence, not egos. Pitch in and do whatever it takes to move the company forward. Leaders pull the wagon alongside the team. They don't direct orders from it. Set the example. You'll probably learn more by doing so."
Move The Line: "Every day, in everything you do, challenge yourself and move the line. Push your own boundaries by focusing on incremental improvement. Be forward-thinking. Embrace change and innovation."
We Win With Diversity: "Diversity is more than just the sum of our many parts. It's our superpower — not just the right thing to do but how we win. Whether through diversity of background, experience, opinions, or views, it's how we build a sustainable business."
Act Like An Owner: "Decisions are creative opportunities for expansiveness. Be greedy for the best long-term outcome, even if it causes short-term sacrifice. Act with purpose and invent the future. Be maniacally focused on building the best long-term solutions for our stakeholders."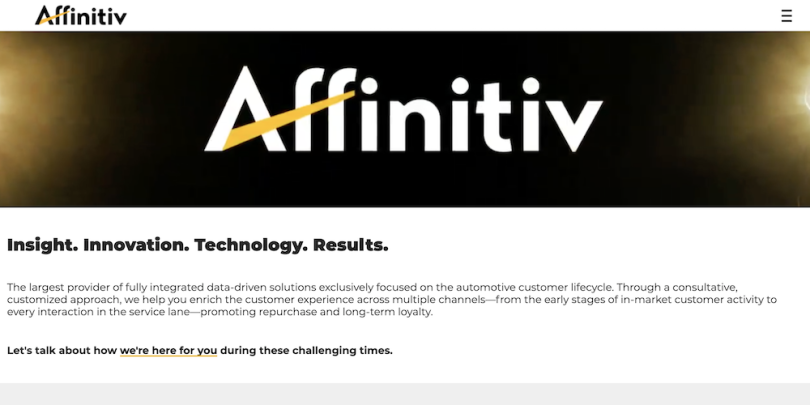 Passion: "Passion generates excitement for what we do and how we do it. With Passion at the heart of everything we do, we nurture ideas, inspire excellence, and find creative ways to eliminate obstacles for cultivating growth."
Integrity: "Integrity creates trust. As an organization, collectively, it's our most valuable asset. Individually, it's the constant choice to infuse every action with honesty, fairness, and respect for clients and colleagues alike."
Unity: "Unity celebrates diversity. Synergizing the collective experiences, varied skills, and unique talents of every team member builds unstoppable momentum and drives unimaginable achievements."
Innovation: "Innovation motivates action: to take risks, encourage curiosity and new ideas, learn from mistakes, and constantly strive to exceed expectations. Through innovation, we generate solutions for our customers and raise the bar — both within our workplace and throughout our industry."
Impact: "Impact demonstrates the immeasurable power of our shared values and collective effort to effect positive, ground-breaking change and deliver excellence for our customers, colleagues, and communities."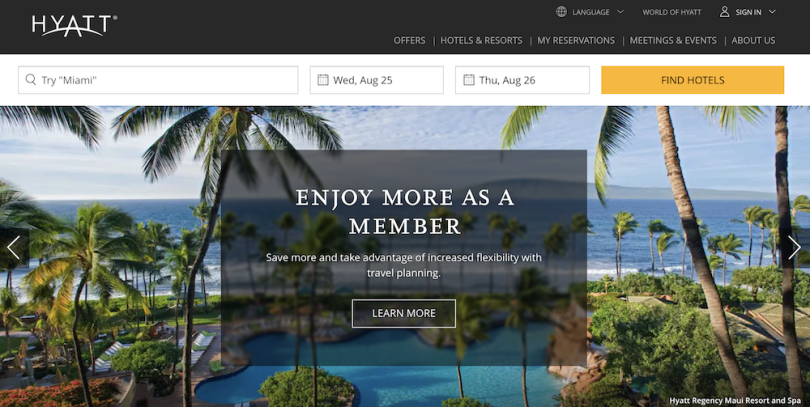 We Care For People So They Can Be Their Best: "As we continue to grow, we don't lose sight of what's most important — people. Hyatt is a company that was built by family. It's a workplace where coworkers become friends. Every day we care for our guests. Care is at the heart of our business, and it's this distinct guest experience that makes Hyatt one of the world's best hospitality brands."
We Are Family: "Our foundation goes back to 1957, when entrepreneur Jay Pritzker purchased the original Hyatt House motel. Pritzker and his brother, Donald, worked to grow the Hyatt brand, powered by their belief in the importance of family and care. As of June 30, 2021, Hyatt is a global hospitality company with 20 premier brands and more than 1,000 hotels and all-inclusive properties in 68 countries across six continents."
Caring For Our Communities: "Meet Hyatt Thrive, our corporate social responsibility platform. Our purpose of care defines our practice of responsibility. By building strong communities and fostering sustainable practices, we're working to create an environment in which people thrive. As the Hyatt footprint expands to meet the needs of a more connected and traveled world, we have the opportunity — and the responsibility — to grow with purpose and to protect our environment for generations to come."
We Embrace Everyone: "With more than 127,000 colleagues across 68 countries, we embrace all cultures, races, ethnicities, genders, sexual orientations, ages, abilities, perspectives, and ways of thinking. Our connection inspires the way we care for each other and for our guests."
Find Your Place at Hyatt: "Be a part of something bigger. Enjoy life every day. Make a difference in the lives of those around you. Love where you work. Join a company that values respect, integrity, humility, empathy, creativity, and fun."
"Keep Applications Human."
"Keep Marketing Human."
"Keep Advertising Human."
"Keep Music Human."
"Keep Connected TV Human."
"Keep Social Media Human."
"Keep E-Commerce Human."
"Keep Banking Human."
"Keep Healthcare Human."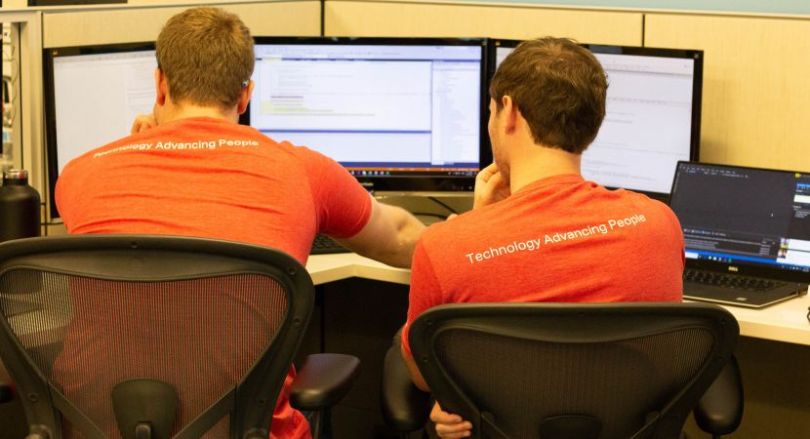 Be an ambassador: We are proud to be problem solvers. We like the people we work with – coworkers, managers, clients – and genuinely enjoy helping one another succeed.
Enjoy the journey: We make sure our team feels appreciated and valued. Launch Lunches and quarterly show-and-tells are some of the ways we celebrate our people. We take the time to stop and acknowledge where we came from so that we don't miss how impressive the climb is.
Get it done: Clients trust us to build things that work and we take that seriously. Our team will overcome obstacles, find solutions and deliver exceptional results.
Evolve and adapt: The people that work here are smart, and smart people know you can always get better. Mistakes are even ok as long as you learn something from them. We believe your time at Adage should make you better.
Do the right thing: What do you do when no one else is looking? Our teams act with integrity and honesty, and focus on putting ourselves in the shoes of others.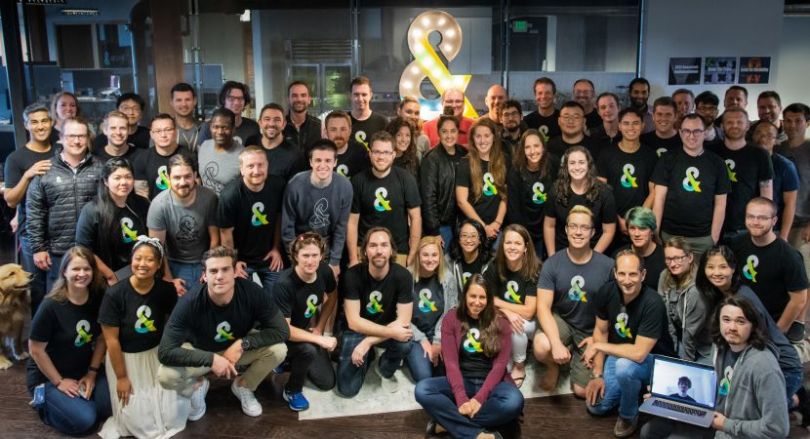 7. Amperity
Play for each other: Above all, we're a team. That means we show up for each other, act with empathy, and bring our authentic selves to work every day. We're growing this company not for own personal gain, but for each other
Build for durability: We want to create something worth creating, that will endure the test of time. We do this by relentlessly focusing on our customers' success, building high quality systems, and planning for long-term scale. We're grounded by humility and driven by ambition.
Make something better, today: We're hungry, we're passionate, and we love tough problems and new challenges. You don't hear a lot of "I don't know how" or "I can't" at Amperity. When faced with a hurdle, we jump.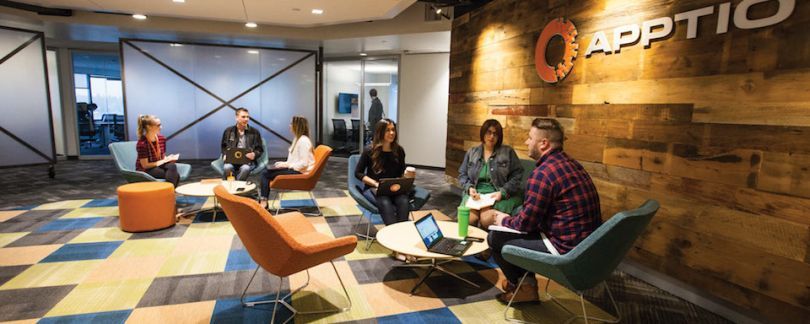 8. Apptio
Create wildly successful customers by doing whatever it takes to enable our champions to be transformational leaders and their staff to be superstars.
Deliver outstanding results by establishing a culture of exceptional execution and rewarding those who create great outcomes.
Continuously improve by viewing the business from a "Glass Half Empty" perspective to intensely focus us on how we can operate more effectively.
Develop our people by providing an environment that fosters personal development and professional growth.
Operate with transparency by communicating internally and externally with unwavering candor, honesty and respect.
Are accountable by measuring ourselves against the highest standards of integrity and fiscal responsibility.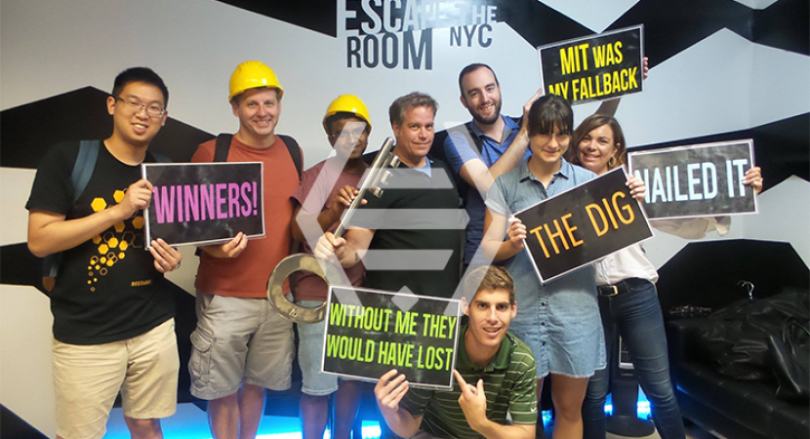 9. Beeswax
Transparency: We pride ourselves on providing complete visibility into the successes, and sometimes failures, of our business as we grow and scale. It is an integral part of our culture as we collaborate and work towards a common goal across functions.
Control: Control and ownership over individual business impacting projects empowers our employees to think critically and contribute to the development of Beeswax as an industry challenging platform.
Flexibility: We empower our employees in a work environment that is conducive to creating the optimal work/life balance.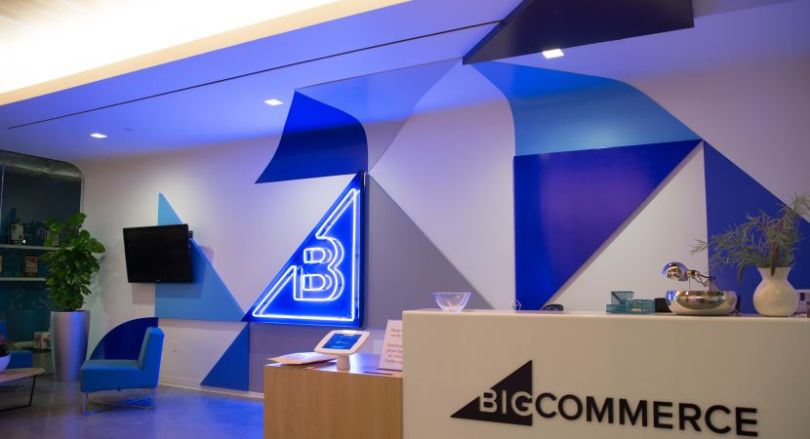 10. BigCommerce
Customers first: Our company exists to help merchants sell more. We make every decision and measure every outcome based on how well it serves our customers.
Team on a mission: BigCommerce is made up of amazing individuals, but it's only through teamwork that we achieve greatness. We're committed to helping our customers by working together with equal parts humility and ambition
Think big: Being the world's leading commerce platform requires unrivalled vision, innovation and execution. We never settle — in everything we do, we challenge our ideas of what's possible in order to better meet the needs of our customers.
Act with integrity: We're honest, transparent and committed to doing what's best for our customers and our company. We openly collaborate in pursuit of the truth. We have no tolerance for politics, hidden agendas or passive-aggressive behavior.
Make a difference every day: We constantly push ourselves to be our best, we focus on solutions, and we arrive every day inspired to make an impact through our talents, passion and hard work.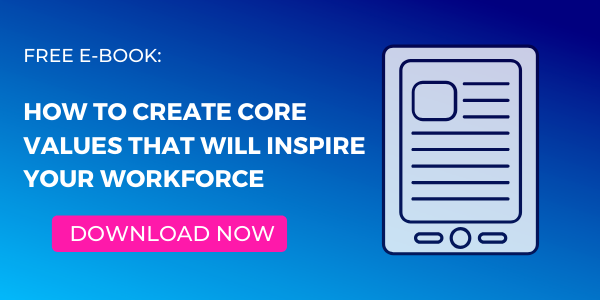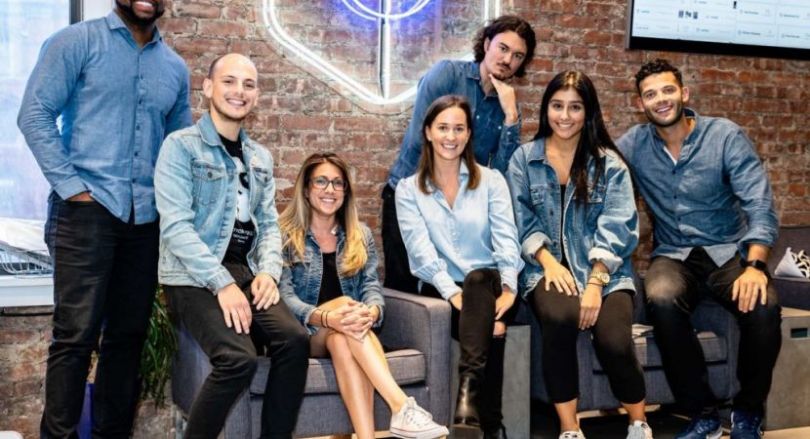 11. Bluecore
We break down barriers: We have only one rule: use good judgment. We hire incredible people so we don't have to institute cumbersome rules or processes. We want you to be free to think, create and get things done on your own terms.
We have lives: We love positive energy in the office. In fact, we need it—happy people are more efficient and creative. So if 6 PM improv classes or midday gym sessions are what makes you happy, we will support you.
We take the long view: When you join us, you're stuck with us. We hired you for you, not just for this job. We know the best people move up and often go on to start their own companies. We want to help you get where you want to go.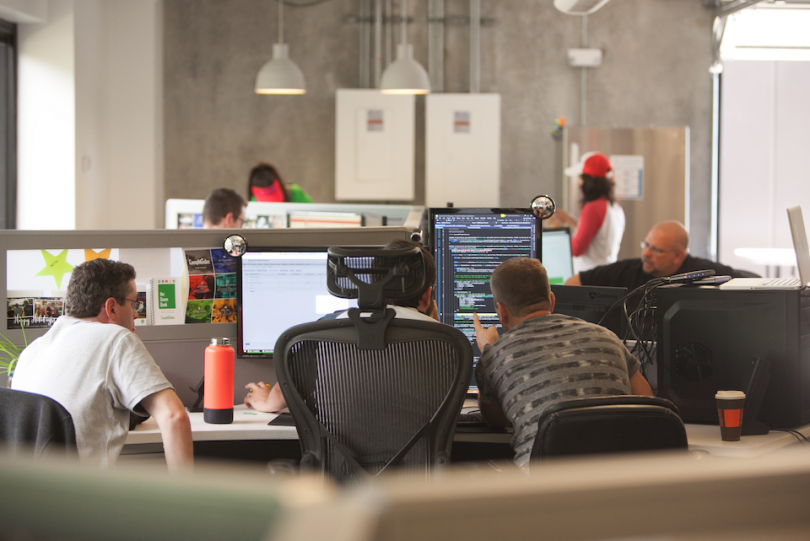 12. CampMinder
Put Team First: With empathy and humility, we seek win-for-all solutions.
Own it: We hold ourselves accountable for outcomes, good and bad. We don't pass the buck.
Be Admirable: Honoring our word and choosing candor, respect, and kindness.
Wonder: Seeking to understand with curiosity and vulnerability.
Find A Better Way: A culture of innovation and continuous improvement. Constantly seeking personal and professional growth.
Give Joy: Laugh. Be grateful, positive and hospitable. Make people feel good.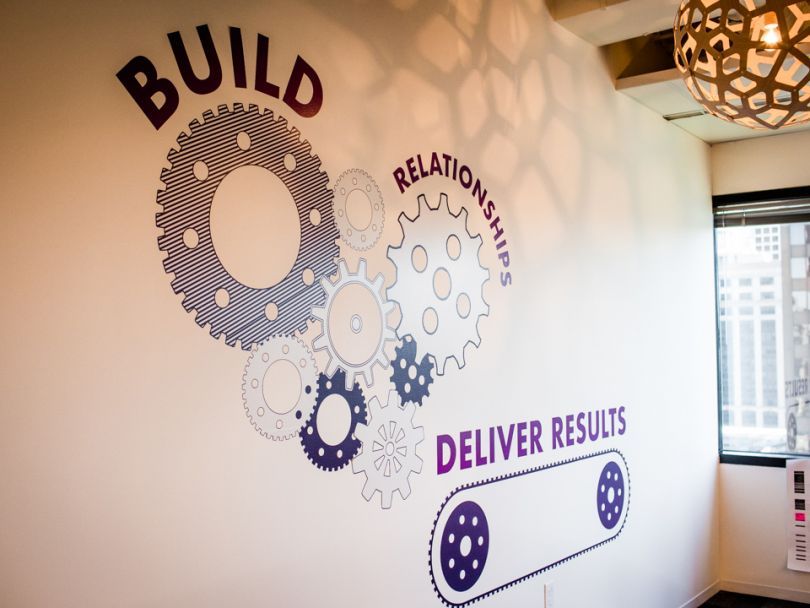 13. Cars.com
Be Bold: Take action - just go. A champion of being bold doesn't shy away from competition that seems insurmountable or opportunities that feel impossible. They think outside the box; write new stories. They feel empowered to make decisions and take action. Stop wondering "wouldn't it be cool if..." and start living it. When this person is unsure about the next step to take, he or she starts with what they know and creates the path one step at a time, building confidence and momentum. Inaction is the enemy of innovation.
Build Relationships / Deliver Results: Connect with customers, partners, consumers and each other to drive success. Relationships deliver results because we can't do our jobs without each other. When a person goes above and beyond in this area, they own their impact on our business and our partners' success. They dive deep to understand how and why our industry and our customers tick. We're all about providing great service - to consumers, to customers, to our communities and to each other. A true champion of this mindset takes pride in knowing that we're making a real difference by working together.
Challenge and Collaborate: To truly live this value, you welcome hard conversations and don't make assumptions - ask and answer questions. Rely on each other to find solutions. Your teams should be your toughest critics, your biggest challengers and your loudest supporters.
Focus On the Outcome: When you do that, the journey will map itself out. And it may be different every time. For someone that's outcome-focused, he or she doesn't do something a certain way because "this is how we've always done it." They embrace learning curves; innovate, iterate, err, improve, repeat.
Start With the Consumer: The consumer is our top priority. And every day we're hyper-focused on making them love car ownership. Someone who embraces this value makes every decision, no matter how big or small, with the consumer top of mind. They put themselves in the consumers' shoes and make their experience better.
Stay Open: Our individual differences strengthen our teams, and the trust and respect we have for each other infuses passion into everything we do. Some who is sincerely open considers alternatives, looks at things through a different lens. Opening our minds and combining our different backgrounds, experiences, world views and expertise make us savvier problem solvers and drive better results.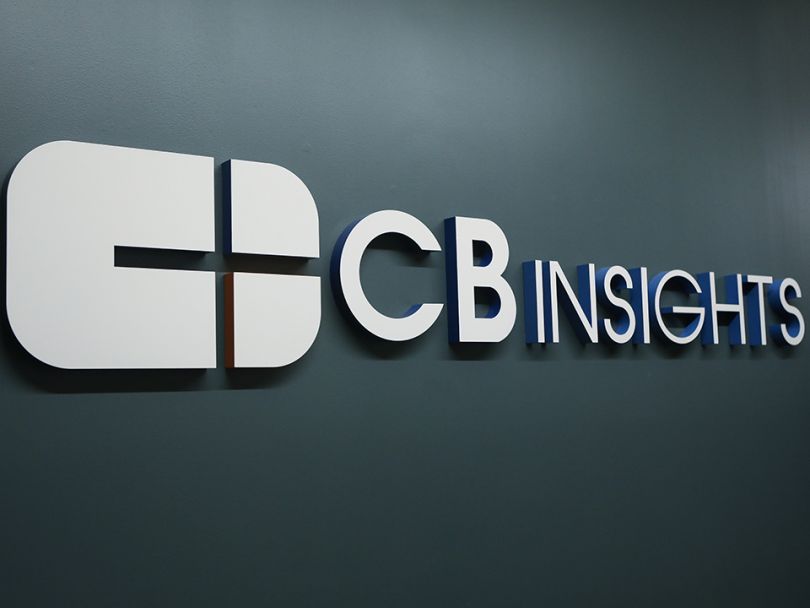 14. CB Insights
Helpful: If you know the best way to do something, you'll do good work. If you share that knowledge with others, you'll become a leader.
Hungry: We want you to find your comfort zone. And then seek to challenge the hell out of it, over and over. Complacency kills.
Happy: It's nice to be around happy, motivated, and positive people. It's good for you, for the team, and for our customers. We look for this.
Humble: While there's always a time and place to celebrate individual accomplishments, no single person is bigger than the team.
15. Centro
Self-Improvement: We are committed to continuous investments in the growth of our team members. We also ask our teams to actively take responsibility for their own self-development.
Do the Right Thing: We are guided by solid moral compasses. We stand for what is just and right, and hold ourselves to a high level of ethical standards.
Cultivate Raving Fans: We create Raving Fans of our customers and of each other. If our customers aren't raving about our people and our products, then we have not achieved the level we strive for.
Embrace Change: We seek out, embrace, and get (un)comfortable in knowing that if we're not continuously changing, evolving, and improving—we're falling behind. No two years will ever look the same at Centro.
Believe it's Possible: We create a lasting and positive impact within our communities and industries. When we work hard, stay focused and act in service to others, we believe anything is possible.
Support Each Other: We are committed to building an encouraging, caring, and supportive environment. We share a responsibility to support our team members and enrich their lives.
Work Ethic Wins: We believe the teams willing to put in the extra effort, go the extra mile, and are accountable for their actions, will be the ones who see their visions and dreams realized.
Breathe: Pausing to ensure we're finding peace and joy along our journey is an invaluable component to sustainable and lasting success.
16. Civitas Learning
Mission Critical: Our people, partners & daily work are vital to a mission that matters.
Curious & Courageous: We are unafraid of mistakes, just as we are unafraid of growth.
Precision: Our work is validated by data-informed scientific rigor.
Grace of Space: We esteem & trust one another every day.
Focus on the customer.
Care about everything you do.
Go for game-changing innovation.
Make a business impact.
Communicate transparently, share and set expectations.
And don't forget to maintain your sense of humor.
Be Pioneers: We innovate and push for boundless creativity through curiosity. 
Pursue Diversity: Different views and experiences are advantages. Our global presence give us perspectives that drive better business. 
Act With Integrity: We are honest and forthright in our dealings. Building trust builds a better company. 
Take Ownership: We are accountable for ourselves, our colleagues, our clients and our company.
Collaborate: Together we are stronger. We deliver more success through shared goals and mutual support. 
Exceed Expectations: We understand our colleagues' and clients' needs and always exceed expectations.
19. Digital Globe
We act with integrity, always.
We treat people with respect in all dealings.
We put mission and team before self.
We inspire curiosity and harness innovation.
Our results matter.
Trust & Candor: We build trust through constructive, candid communication that serves the common good.
Alignment & Accountability: We align around a decision and each contribute to and are accountable for its success.
Relentlessness & Humility: We are relentless in our pursuits of major victories and humble in our successes.
Service. We do whatever it takes to delight our partners. We support and share responsibility with the members of our team.
Continuous Learning. We are passionate about learning and seek to constantly improve and innovate. We are not afraid to make mistakes. We learn from others and from our challenges & successes.
Persistence. The stakes are high for the students and educators we serve. We knock down barriers to ensure the long-term success of our partners.
Sustainability. We work smartly, take care of our team, and have fun in order to ensure the sustainability and success of our organization.
Live our Mission. We constantly ask how our choices support educators and improve outcomes for English Language Learners. Our passion for these students drives us to work with great urgency and to hold each other accountable.
We listen, innovate, and deliver.
22. Enova
Customer First
Listen to our customers' needs
Provide options for our hardworking customers
Deliver beyond their expectations
Best Answer Wins
Add unique perspectives
Challenge assumptions to foster innovation
Create the best possible solution
Operate As An Owner
Think big and move fast
Roll up your sleeves
Use resources like they're your own
Accountable For Results
Set high expectations and make them happen
Always add value
Use data to drive results
Top Talent and Teamwork
Hire and develop the best
Work in small, focused teams
Encourage diversity of thought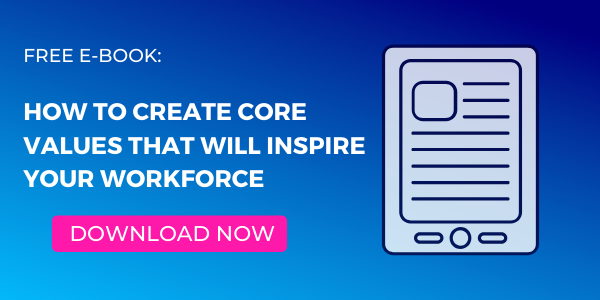 23. Envoy
Customer Centric: We strive to understand our customers and give them the best.
Results Driven: We work with exceptional people who do exceptional things.
Innovative: We are a perceptual work in progress always striving to be better.
Candid: We communicate honestly and respectfully.
Passionate: We work with urgency to solve problems.
24. Ezcater
Lead: We're autonomous. Everyone is empowered to own their work and we minimize unnecessary steps.
Grow: We hire awesome people. You can move sideways, you can move up, and there are always new opportunities to learn.
Play: We never turn down a reason to celebrate. We get a lot done and have fun along the way.
25. F5 Networks
We are owners. Every day, we take initiative—with integrity and courage—to make our company better.
We choose speed. We make thoughtful decisions quickly, execute them with intensity, and simplify where we can.
We create a more diverse and inclusive F5. Our differences—when embraced with humility and respect—drive smarter decisions, increased innovation, stronger performance, and a culture where everyone can be themselves.
We obsess over customer needs. We value ALL interactions with our customers and—by partnering with them to understand and analyze their needs—we build solutions that they love.
We help each other thrive. We show up as real, vulnerable, transparent human beings who speak from the heart, value others' contributions, and invest in each other's growth.
26. Facebook Austin
Be Bold: Building great things means taking risks. We have a saying: "The riskiest thing is to take no risks." in a world that's changing so quickly you're guaranteed to fail if you dont take any risks.
Focus on Impact: To make the most impact, we need to solve the most important problems. We expect Facebook employees to avoid wasting time on minor issues and focus on truly big challenges.
Move Fast: We believe that it's better to move fast and make mistakes than to move slowly and miss opportunities. Doing so enables us to build more things and learn faster.
Be Open: Informed people make better decisions and make a greater impact — so we work hard to ensure that everyone at Facebook can access as much information about the company as possible.
Build Social Value: At Facebook, we're trying to bring the world closer together — not just grow our business. Our people focus on creating real value for the world — every day and in everything they do.
27. Fuze
Think like customers, act like owners
Challenge conventional wisdom
Take action and deliver results
Great people do great things
We only win as One Fuze
28. Go Health
Hire and develop elite people.
Put customers first and value their business.
Innovate by taking intelligent risks.
Be the best at what we do.
Promote a fun work environment.
Provide an open, honest & constructive workplace.
Think like an underdog and remain humble.
Achieve sustainable long-term growth & profitability.
29. Gravity Payments
Creative Leadership: We inspire growth and innovation through learning and bold action.
Passion for Progress: We have an uncompromising focus on impact and excellence.
Responsibility: We act with honesty, integrity, and thoughtfulness.
30. Gusto
Ownership mentality: Every employee has the power to make our company better.
Don't optimize for the short term: Short-term gains never justify long-term sacrifice. Invest in the future.
We are all builders: We are collectively building the product and company of our dreams.
Go the extra mile: Go beyond delivering what works. Discover what delights.
Do what's right: What is right isn't the same as what is easy.
Be transparent: Share information. Share mistakes. Share victories.
 
31. Headspace
Selfless drive: We want passionate collaborators, people who are dedicated to improving the health and happiness of the world.
Courageous hearts: We want compassionate people who make the workplace a training ground for personal growth and transformation.
Curious minds: We want explorers, people who are willing to go to new places and are open to testing, learning and iterating as they go.
32. Healthgrades
Own It: Operate with honesty and integrity. When we see a problem, move to solve it.
Wow Every Customer: Put the consumer at the center of everything we do. Surpass expectations, every time.
Be Transparent: Share insights responsibly. Seek input and offer feedback.
Move Fast: Tackle challenges without delay. Test, learn, repeat.
Achieve Excellence Together: Collaborate and celebrate. Drive forward as a team toward our mission.
Change The Game: Deliver innovation that matters. Be what's next.
33. HomeAway
Scientific Mindset: We move quickly and deliberately, using data to guide our decisions and testing to achieve breakthroughs.
Openness: We welcome new ideas and opinions, especially if they challenge our beliefs. We actively listen with humility and respect.
One Team: We play to win and openly discuss options when our goals compete. We unite to deliver results for our company and customers.
Participation: We communicate directly, share feedback at all levels, and engage in debate while maintaining our objectivity.
Mastery: We offer an environment of continuous development where you can do, and become, your best.
34. HotSchedules
Hospitality: We go beyond the expected to provide unparalleled experiences and help our customers do the same.
Empathy: We started in a restaurant. Service of others—both externally and internally—is in our blood.
Innovation: We never give up seeking creative ways to solve tough problems.
Community: We believe in the power of the communities we create and serve, our community of team members and in giving back to the communities we live in.
Fun: This isn't just a job; it's a calling, and we love it!
Accountability: We do what we say we're going to do. If something happens to prevent that, we determine the new course and communicate quickly.
 
35. Inflow®
Work Hard / Play Hard
Every Team Member is a Raving Fan
Appreciate What You Have and Give Back
Good Communication solves all problems
Every Client is a Raving Fan
Strive for Continuous Improvement
36. Level Up
We impact our product roadmap: Millions of people use the products we build and thousands of restaurant locations rely on LevelUp to engage their customers. It's critical for us to have a real-time pulse on those experiences, so every teammate receives free "lunch money" to use LevelUp-powered apps every day. By using what we build, we're able to provide valuable feedback from a diverse set of perspectives that directly influences our direction.
We have fun while we work: We believe in having fun in and out of work. Whether it's taking a break together to enjoy a delicious lunch, coffee or afternoon pick-me-up from one of our restaurant partners, playing zorb soccer at a company outing, or competing in the quarterly Magic the Gathering sealed league, we've created a space where playful creativity can thrive.
We support each other as we grow: We structure our work environment so each person is enabled to create their best work and achieve their maximum potential. LevelUp values a culture of creativity, individual expression, inclusion, team spirit, diversity of opinion, and freedom of communication. Paramount to maintaining this free and creative culture is respect for the opinions, ideas, and feelings of others.
37. LogMeIn
Be Accountable – even when no-one is looking
We take ownership for the quality of our individual work but also take pride in what we deliver as a team; our focus is on a successful outcome for all. When things don't go as planned we proactively use it as an opportunity to share and learn.
Thrive Together – greatness comes from unlocking each other's potential
We believe that seeking and giving feedback are essential for us to learn; we want to inspire each other to achieve great things. As each individual grows, so does the whole organization.
Advance Confidently – we find opportunity and act on it
We have the courage and curiosity to challenge the status quo, innovate and take calculated risks. Finding new ways to move forward translates into growth for our products, our company, and ourselves.
Collaborate Openly – our whole is greater than the sum of our parts
We value team over individual; how we get things done is as important as what we achieve. Our success is driven by our ability to build relationships, break silos and connect across teams, functions and geographies.
Engage Fearlessly – we speak up and listen
We bring passion and energy to work, knowing that active participation is essential to create better outcomes. We value those who speak thoughtfully, encourage and respect diversity of opinion and listen carefully with an open mind.
38. Main Street Hub
Reverence for Local Business: We treat customers and prospective customers like the local heroes that they are.
Win-Win-Win: We ensure that each of our actions is in the best interests of our team, our company, and our customers.
Challenge Ourselves: We commit ourselves to continuously improving our performance and pushing through our comfort barriers.
Take Ownership: We hold ourselves accountable for our choices and results.
Elevate Others: We lift up our customers and teammates, through positivity, confidence, and graciousness.
Speak Up: We know candor and constructive dissent are critical to our success.
I am Main Street Hub: We each represent Main Street Hub through our decisions and actions.
39. MeUndies
Stay Balanced
Go Further
Build Relationships
Champion Differences
Be Humble
40. Motivate
We build connections. We're more than just bikes. We bring together governments and brands, creating public private partnerships to fund projects that transform cities and the lives of the people in them.
We believe service is everything. Our riders are at the heart of everything we do. We innovate, staying on the cutting edge to provide a service that's anything but basic. We become a meaningful and joyful part of our riders' daily lives.
We collaborate enthusiastically. We are hard-working individuals that reach great heights when we come together with our co-workers, clients and sponsors to solve some of the most pressing challenges facing cities today.
We create safe and dependable systems. We care about everyone who works on and uses bike share. We seek out and invest in the most modern tools, policies, and infrastructure necessary for a safe workplace and a safe ride.
We have fun. Nothing compares to the fun of riding a bicycle, except getting to work for a company that helps millions of people ride bicycles!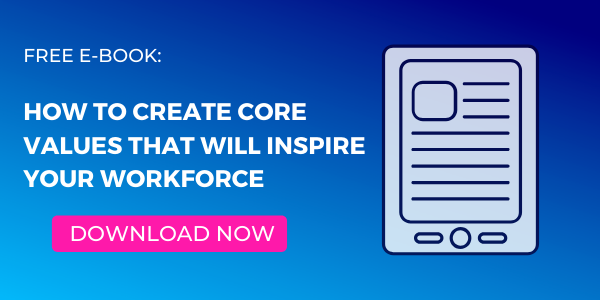 41. Motley Fool
Collaborate: Do great things together.
Innovate: Search for a better solution. Then top it!
Fun: Revel in your work.
Honest: Make us proud.
Competitive: Play fair, play hard, play to win.
Motley: Make Foolishness your own. Share your core value _____________.
42. Moveable Ink
Curiosity: We seek out knowledge, cultivate our intuition, and always want to understand hidden connections.
Empathy: We understand that communication starts by listening, understanding different perspectives, and caring about others' success.
Grit: We set a high personal bar, believe nothing is impossible, and commit ourselves fully to the goal.
43. Namely NYC
It's simple, BE HUMAN.
Be Yourself
Expect Excellence
Help Each Other
Unite Around Our Mission
Make Our Clients Heroes
Act As An Owner
Namely Care
44. Nintex
Deliver on our commitments: We focus on a few key priorities and ensure we deliver with quality on time…every time.
Don't wait: If we see an issue, we fix it. If we see an opportunity to accelerate our success, we take it.
Operate with respect and consideration: We will move fast and deliver…and, we will do it the right way.
45. PEAK6
Act Boldly With Courage
Be Data Driven
Approach Every Day With Curiosity
Operate Ethically with Integrity
Be Collaborative
Be Financially Responsible
46. Ping Identity
Be transparent. Always be proactively open and honest.
Stay brave. Challenge the status quo, take bold steps.
Always grow. Challenge yourself to think and dream big.
Relish life. Make every moment count.
Be extraordinary. Deliver results the right way.
One Ping. We win or lose together. Nothing here is a spectator sport.
47. PitchBook
Customers Are King: We're only successful if our clients are—and that drives everything we do.
Excellence Is a State of Mind: We have high standards. We execute on the details. We take pride in our work.
Embrace And Drive Change: There's always a better way—and we won't rest till we find it.
Focus On Focus: Even when things get hectic, we never lose sight of our goals.
Make It Fun: We work hard, but we like to have a good time too.
48. Pivotal
Do the right thing. Given our responsibility to each other and our customers, behaving ethically is a critical—and elemental—part of our success. We do the right thing because there is no alternative.
Do what works. We start from a baseline of common sense, and feedback loops and retros show us how to improve. Sharing that knowledge with each other—and acting on it—is essential to the Pivotal way.
Be kind. In a competitive landscape full of talented people, empathy and kindness go a long way. Pivots have built a culture where inclusion and respect are a defining part of our identity.
49. Pushpay
People First: We're growing super fast, and with the growth of the company, comes the professional growth of the individuals in our team. Everyone at Pushpay is encouraged to level up in their careers. We offer a supportive coaching environment, on and off-site training, and have been one of the first companies in the world to roll out LinkedIn Learning company wide.
Innovation: We believe in a workplace where you're safe to try new things—where we can push the boundaries of the norm and learn from things that don't always go according to plan. We strive for a just and blameless culture that respects people as individuals and paves the way to genuine learning and improvement.
Excellence: We do challenging work and achieve incredible things. Excellence is one of our core values, and we always take the time to celebrate this. We like to celebrate the big and the small. We clap. And cheer. All the time. Like really. Clap. Your. Heart. Out.
Simplicity: We know that creating simple things is hard. At Pushpay we fight back the complexity, sweat the details, and choose to deliver simple-yet-great experiences for our customers.
Generosity: Generosity is more than a part of our mission—it's ingrained in the way we work. Every one of us is generous with one another, with our time, with our knowledge, with our craft. It's the heart of who we are as organization.
50. Relativity
Be an excellent communicator.
Communicate clearly and concisely.
Listen to others, be fully present in conversations.
Be honest and say what you believe.
Create a dialogue: ask questions and answer questions directly.
Exceed the expectations of our customers and your colleagues.
Provide outstanding customer service, internally and externally.
Be meticulous in execution, no matter how small the task.
Follow through.
Hold yourself and your colleagues accountable.
Talk and act like an owner: bring up issues and propose solutions.
Be dependable, conscientious, and empathetic.
Ensure your intentions are in the best interests of Relativity and our customers.
Be on time for everything.
Be humble and stay hungry.
Don't be arrogant.
Give and receive direct, constructive, respectful feedback.
Own your own improvement: be honest about mistakes and learn from them.
Own your career: initiate development goals and conversations about new opportunities.
Do more with less.
Be resourceful and efficient.
Commit to constant process improvement.
Never lose a sense of urgency.
Use everyone's time effectively.
Make meetings productive: set desired outcomes and assign owners for next actions.
Embrace the talents of your colleagues and our customers.
Foster teamwork and collaboration across departments and with customers.
Contribute your point of view to help make the best decision, and actively support what's decided.
Recognize others' strengths and ask for help when needed.
Enjoy and be great at your job.
Take pride in doing great work and recognize wins.
Do it because you love it.
Be yourself.
Have fun and don't take yourself too seriously.
51. Renew
Customer First: We treat our customers the way we want our own family to be treated.
Balance: We hold ourselves accountable to the bold commitments we make inside and outside of the office.
Respect & Trust: We value the talent, time and intentions of everyone we work with.
Tech: We believe in the power of technology to enable progress.
No Entitlement: We have a lot to learn and trust to earn.
Laughter: We laugh, a lot.
52. RetailMeNot
Value Driven.
Innovative.
Analytical.
Transparent.
Tenacious.
Diverse & Inclusive.
53. Salesforce
Trust: Nothing is more important than the trusted relationships we have with everyone in our Ohana.
Customer Success: Our growth is based on mutual success. When our customers and our employees grow, we grow.
Innovation: Thinking differently is in our DNA. Our technology empowers all Trailblazers to innovate.
Equality: We respect and value people of all backgrounds. Together, we create a more equal workplace and world.
Change Lives: We have a chance to make a difference for so many—our customers, our teammates, our partners, our neighbors, ourselves—we have to seize it.
Achieve The Extraordinary: Life is too short to settle for the ordinary, so we commit to doing something singular, something unexpected, something no one else has done or dared to do.
Be A Great Team: We're not just here to take a journey, we're here to share one with each other because the impact we have is always greater when we work together.
55. SHYFT Analytics
Bring your 'A' Game: We hire smart people with an aptitude for learning and provide the space (and tools!) to grow and be successful at SHYFT. We expect that everyone bring their 'A' game and participate in the programs that we have available, with the vision that we all are taking the lead on continually growing our capabilities.
Deliver Amazing Client Experiences: Continuing to strive toward mastery in everything we do leads to successful customer relationships. We also believe there is more to the job itself – we invest in the whole person and develop our people with that in mind.
Everyone is an Innovator: We look for everyone to be a leader and innovator, despite roles or titles, and we develop all levels using a variety of learning tools. We recognize that innovative companies are going to hit road bumps and we embrace the learning components that arise.
Have Fun & Embrace the Team: Participation is at our core, starting with our team approach to ramping up new hires. Have an exciting hobby or project based nugget to share? We have the venue for you! We value authenticity (the quirkier the better!) and connectedness to our mission, values and ultimately the ever-growing SHYFT team!
56. Sisense
Believers: We are passionate about the company and its success. We are committed to our customers, our teams, and to each other.
Achievers: We achieve our goals without compromising on quality. We reinvent ourselves to stay on top of our game.
Learners: We push innovation within the product and within ourselves. Every day we learn something new.
Doers: If we see a gap in something, then we jump in a take ownership. We're not afraid to make mistakes, rather, we learn from them and make changes.
Players: We are a unique bunch of people that love to work and play together. We make fun a basic part of every day in every way.
57. Snap
We Are Kind: We listen from the heart, think empathetically, and help each other grow.
We Are Smart: We think deeply, question conventions, and strive to never stop learning.
We Are Creative: We challenge the status quo to make things with a sense of purpose.
58. SnapLogic
Innovation: Innovation is the nucleus of our company. We value original thinking, the passion to attack difficult challenges, and thoughtful feedback – openly giving and receiving it. Our mantra here is, "Why not?"
Intensity: Intensity is the collective energy here that drives us forward. We value people who go farther than the distance, apply all their unique talents to the task at hand, and act with clarity, intention, and grit. That's us.
Integrity: Integrity is the defining quality of our people and our work. Strive to do the right thing always, act truthfully and honorably, and be unafraid in being your true self. Do it all even when no one is watching.
59. Social Solutions
Get Stuff Done: We work with a sense of urgency. Everything is everyone's responsibility and we own our collective results together. We're empowered to make decisions that are best for the long-term health of the business.
Be Innovative: We always strive for excellence and are unconstrained by the way things have always been done. We creatively approach every task and obstacle to find original solutions.
Be Mission-Minded: We help people transform lives. Every action we take enables our clients to touch more lives and make a bigger impact on the world.
Be Data-Driven: We take a logical and data-driven approach to decision making and measure our effectiveness using quantifiable outcomes and metrics. We hold ourselves mutually accountable to achieving our targets.
Be Passionate: We take pride in our work and bring our A-game to all interactions. We encourage rigorous discourse and never settle for anything but the best.
60. Solstice
Embrace Servant Leadership: Achieve success by enabling the success of others.
Practice Empathy: Define the future while honoring the past.
Empower Disruption: Play bigger, defy gravity, be courageous.
Catch Excellence: Chase perfection in every work product.
Make a Difference: Use our resources to improve our world.
61. SpotX
We love our customers.
We believe in our people.
We respect each other.
We are driven.
We collaborate.
We innovate.
We evolve.
We are SpotX
62. System1
Respect: All employees and customers treated with dignity.
Transparency: Honest and direct communication and feedback.
Ownership: Individual decision-making combined with accountability.
Excellence: High standards from ourselves and from each other.
63. Teachable
Hit heavy, stay small: Tight-knit, dynamic teams work with more agility, communication, and freedom than large-scale companies.
Ambition by the boatload: We love people who aim for greatness. They inspire and excite their teammates, raising the bar for all of us.
Open communication: We're big fans of transparency for many reasons, but the abridged version is: it makes everything we do SO much easier.
Autonomy and attitude: We're a team of self-starters who take serious pride in our work – and it shows.
Support and win: When we empower others to succeed, we all win. (And we're not talking about participation trophies.)
Teamwork makes the dream work: We work together to bring our passions and expertise to make Teachable the best it can be.
64. Tinder
We Are One Team: We work together collaboratively & selflessly. We are proud of the impact we have in helping our members connect with new people in real life. This impact is our guiding focus and we work together collaboratively and selflessly in the pursuit of this mission.
Tinder is a team sport. We work closely across all teams to make decisions and take actions based on what is best for Tinder as a product and a community, not just our teams or ourselves.
We Are Human & Honest: We recognize that we are all human. We take interest in and embrace each other's individuality. We stay true to who we are, stand up for what we believe in, and are always mindful of others. We deeply value our humanity – it inspires us to be real with one another and tolerant and accepting of our differences.
We always default to honesty and are candid and transparent in all that we do. This authenticity allows us to inspire one another and makes our work more meaningful, interesting and fun.
We Are Curious & Humble: We're low ego. We're open minded and we like to discuss and debate thoughts, ideas and plans to broaden and further inform our beliefs and approaches. When we disagree, we respectfully and constructively speak our minds, but trust in, and commit to, informed decisions.
We know that ego prevents us from learning. We seek, accept and give feedback fearlessly to continue to grow personally and professionally.
65. Attivio
Our values are our guideposts. They're how we hire the right people. How we frame feedback to employees. How we make decisions. How we hold ourselves accountable.
Because we are committed to their authenticity, these values may not appeal to everyone. And that's ok. But if they resonate with you, you'd be a good fit for our team.
66. Tradesy
Get anything you want: Sell the things you love when the honeymoon is over, and use the money you earn to get beautiful new things. Then, rinse and repeat. You already have everything you need to get started.
Be fearless: Become the person that your 13-year-old self dreamt about, but even smarter and tougher and with better shoes. Make the outside match the inside. Power pose. Show the world who you really, really are.
Share your style, spread the love: Corporations and ad campaigns shouldn't control our perception of beauty. Instead, we celebrate each other's unique style by sharing the things we love and empowering others to look great. Together, we can have it all.
Simplify: Cut the clutter. Less is more. One beautiful, well-made product is better than many mediocre ones.
Transparency breeds trust: Authenticity is important, from the clothes you wear to the words you share.
67. TUNE
Be excellent to each other
Be confident and coachable
Start with why
Embrace 10x thinking
Be relentlessly resourceful
Fail and advance
Own the outcome
68. Turbonomic
Trust: We trust our employees to act with volition in their roles and work without barriers. We trust our employees will make the best decisions. Think, act and lead in your own right.
Transparency: Through company-wide lunches we share all financial, new hire, go-to-market plans and customer wins, so employees stay informed on every decision.
Performance: We value our performance driven culture where we all work together to reach new milestones. Know your goals and reach new heights.
Women In Tech: Women in Technology @ Turbonomic (WiTT) is a community designed to elevate the success and ease the challenges our female workforce face both industry wide and at Turbonomic!
69. Unacast
Be your own CEO: Everyone at Unacast can and is expected to take charge of their own situation, and make sure the company as a whole moves forward. Waiting for some feedback? Go get it! Want something done? Do it!
Trust through transparency: Vulnerability at the workplace? We believe in that. More importantly, we practice it. Dare to be vulnerable and show yourself, your team and our partners who you really are. The trust we build through transparency lifts us all higher than we could rise alone.
Have fun. Seriously! The average person will spend over 90,000 hours of their life at work. Terrifying? Not at all. If those hours are filled with meaning and fun. We believe in building relationships with our coworkers and creating unexpected moments that surprise and delight our team and our partners. Life is short, so we might as well make it a fun ride.
70. Uptake
Clarity: We're open, clear, direct and honest in our communications. If something doesn't make sense, we ask questions.
Curiosity: We know no bounds. We question, hunt, study, examine, probe, observe, peek, query and search. Whatever it takes to learn from different perspectives.
Flexibility: We're nimble. We live by our entrepreneurial spirit, taking risks and learning from them. We're always moving forward.
Industry: We embrace problems, and we don't take "no" for an answer. We roll up our sleeves and dive in with unbridled commitment.
Trust: We speak the truth. We believe in each other. Building trust requires confidence, faith, patience and effort. We do what we say we'll do.
71. uShip
Collaboration: We carry the load together by building purposeful relationships grounded in cooperation and a shared vision.
Execution: We relentlessly deliver high-quality experiences on the highways and in the hallways.
Innovation: We optimize our products and grow our people by fostering experimentation and iterating on ideas.
Grit: We commit to navigating the potholes and overcoming adversity to produce results that make us proud.
Respect: We act with empathy, honesty, transparency, and integrity.
Authenticity: We encourage you to be yourself and we embrace everyone for their unique contributions to the team.
72. Velocity
Innovate: Our mission, we call it our North Star, is to automate everything automatable in the residential mortgage industry.
Grow: We want to see our employees grow, and acquire new skills and knowledge, so we provide all the tools and opportunity for you to reach new heights.
Succeed: Our employees are our most important asset. We're committed to reinvesting our success back into our workforce and giving recognition where it's due.
73. Vertafore
Bias to Action: We're united by an innate drive to take action and make a difference in the technology and insurance spaces.
Win Together: We work together as one team, showing empathy and respect along the way.
Show Up Curious: We work to challenge one another to push boundaries and think beyond the box.
Say It, Do It: We honor every one of our commitments because integrity is important to us.
Customer Success is Our Success: We cultivate authentic relationships and follow up by actively listening to their needs.
74. Wayfair
We Hustle and Take Big Risks: We move quickly and we're not afraid to make mistakes. Here, smart risk-taking is encouraged—even if it fails—and every team member is empowered to tackle challenges in exciting and innovative ways.
We Refuse to Settle: We're constantly developing, testing, and improving to make sure we're delivering the best experience to our customers. We never settle because we believe there's always an opportunity to do better.
We Work Together: We're a community with a natural bias toward action and collaboration. We work openly and cross-functionally because it enables us to build relationships, figure things out, and win as a team.
We Think Big: We go above and beyond for our customers and we do that by approaching our work with a sense of wonder and imagination.
75. Xero
#Beautiful: Engage, delight and inspire. Take pride in your work and go the extra mile. Ensure high standards and do your best everyday.
#Ownership: Step up, drive it, and deliver it. We collaborate, communicate, and we're accountable. We do what we say we'll do.
#Challenge: It's about dreaming big and changing the game. We ask why, we challenge the status quo, and we innovate at every turn.
#Champion: We aim high and create opportunities for ourselves and the team. We lead the way and drive initiatives that make Xero the best in its class.
#Human: Be yourself, bring your own perspective and you'll belong. It's about being real, honest, approachable and working together to make a difference.
FREE E-BOOK: HOW TO CREATE CORE VALUES THAT WILL INSPIRE YOUR WORKFORCE. DOWNLOAD HERE.