58 Fintech Companies and Startups to Keep in Your Back Pocket
These innovative companies are revolutionizing the fintech space.
Updated:
October 15, 2021
Updated:
October 15, 2021
Fintech is a booming industry that's on everyone's mind, especially investors. According to CB Insights, the space has raised $13.4 billion in the first quarter of 2021. Meanwhile, San Francisco-based stock trading app Robinhood recently filed for IPO and demand for shares has some believing the company's valuation could approach $40 billion. 
The explosion of fintech companies and startups isn't surprising. As the tech savvy millennial generation has aged, banking and financial options evolved, too, and once rare perks like mobile banking became standard, forcing brick-and-mortar institutions to become tech-enabled. 
But banks aren't the only financial institutions that have made tech-driven changes. Entire markets — from digital loans and mobile stock services to e-commerce payment platforms and digital currency exchanges — are rooted in digital financial access.
Top Fintech Companies
Clyde
Digit
Flywire
IHS Markit Digital
MANTL
Remitly
Riskified
Spring Labs
Robinhood
Chime
Affirm
Tala
JPMorgan Chase
Pitchbook
Avant
Braintree
Morningstar
Acorns
Gravity Payments
Brex
Varo Money
Blend
TrueAccord
To learn more about what the current space looks like, check out these 58 fintech companies and startups to keep an eye on.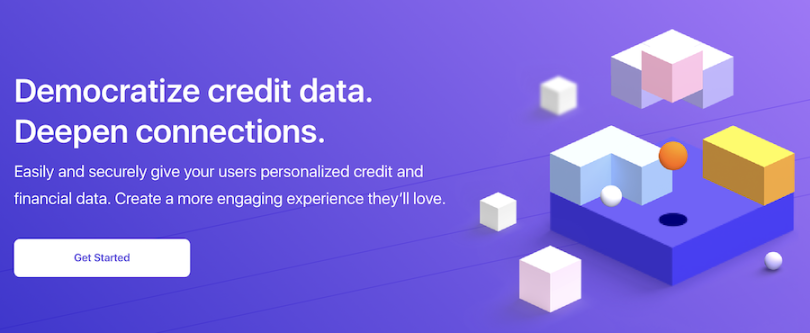 Industry: Software, Credit Reporting
Location: Fully Remote
What it does: People make purchases on a daily basis, but seldom do they understand how each transaction affects their financial health. Array is developing a more transparent and secure way to shop with its digital platform. Companies can now provide shoppers with credit score visibility, identity protection, and more personalized offers through the thoughtful tools of Array.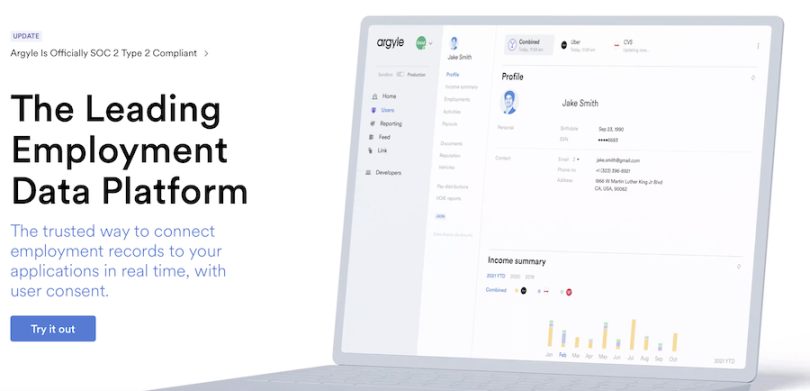 Industry: Fintech & Professional Services
Location: Fully Remote
What it does: Accessing employee information can be a tedious process, but Argyle is removing the red tape and providing a more streamlined approach. The company has developed a set of tools that allows employees to instantly connect their information to a single application. Now employees can verify their income, change their direct deposit option, and pay off loans with a few quick taps.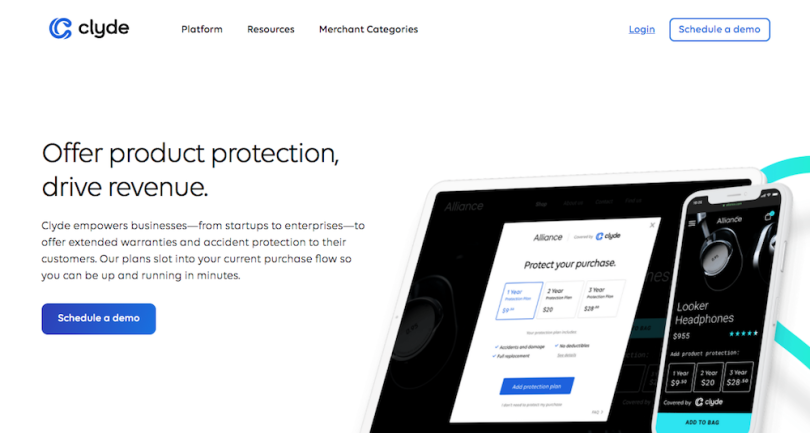 Industry: Insurance
Location: New York, NY
What it does: Clyde offers an end-to-end product protection platform that helps people and businesses ensure that every transaction has a positive outcome for all parties involved. The company features several plans for business customers to choose from and a wide-ranging network of insurance carriers offering extended warranties and accident protection covering everything from warranty extensions to wear-and-tear, water damage and accidents for up to five years — increasing trust between businesses and their customers.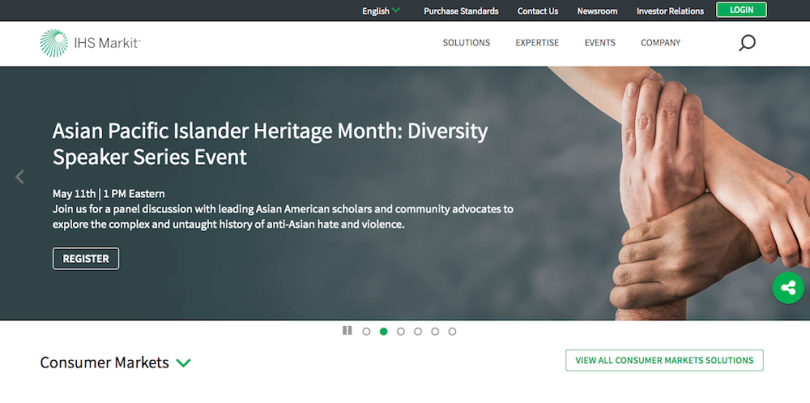 Industry: Data
Location: Boulder, CO
What it does: IHS Markit Digital provides data and visualization services that allow companies to better understand rapidly changing financial markets and make better investment and spending decisions. From data and analytics solutions to post-trade processing, risk/compliance/reporting, investor relations, corporate governance and country risk products, IHS Markit Digital allows organizations to navigate complexities and achieve greater success across the enterprise.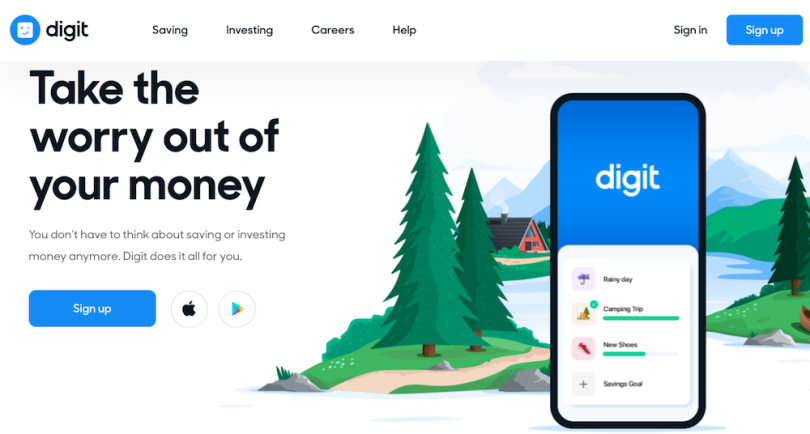 Industry: Saving & Investing
Location: San Francisco, CA
What it does: Digit is on a mission to make financial health easier than ever with a digital solution that makes investing and saving easier than ever. The company's app incrementally moves small amounts of money into a savings account categorized user-specified allocations, such as retirement saving and vacation saving. Digit is powered by a machine learning engine to take spending patterns and income into account when moving money and even considers goals, balances and bills so users are never left with too little cash available on-hand.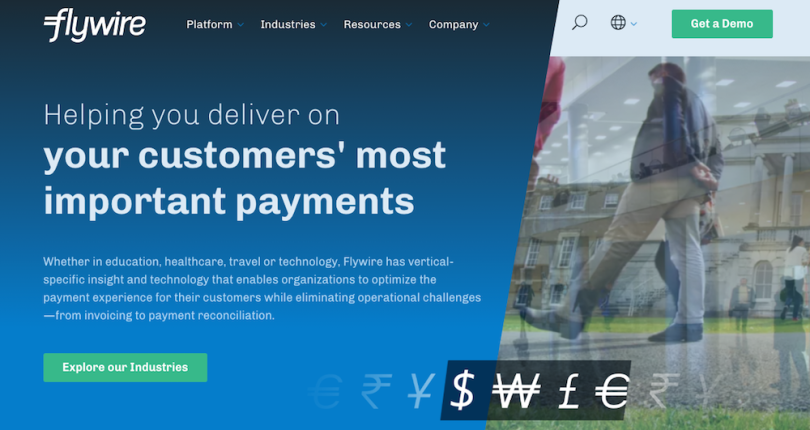 Industry: Payments
Location: Boston, MA
What it does: Flywire helps facilitate seamless transactions between people making important purchases and businesses in education, travel, technology, healthcare and more, eliminating operational challenges. The company's global payment network simplifies global payments by allowing users to pay in local currencies with a locked-in exchange rate, which Flywire then exchanges and deposits in the business's account. With invoicing and integration capabilities also available, Flywire is an essential partner to more than 2,200 businesses.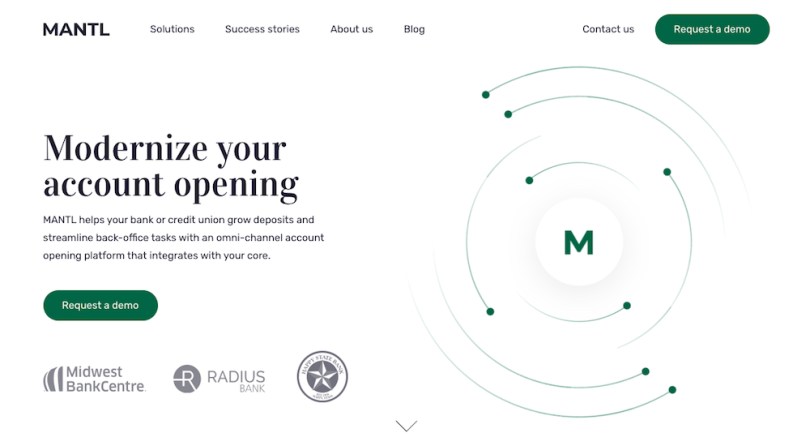 Industry: Software
Location: New York, NY
What it does: MANTL works with banks and credit unions to optimize back office tasks and grow deposits by integrating an omnichannel account platform within their core. The company provides financial institutions with vital tools that help customize user experience and branding, provide data visualization tools and automate KYC decisions to increase conversions and automate deposit operations.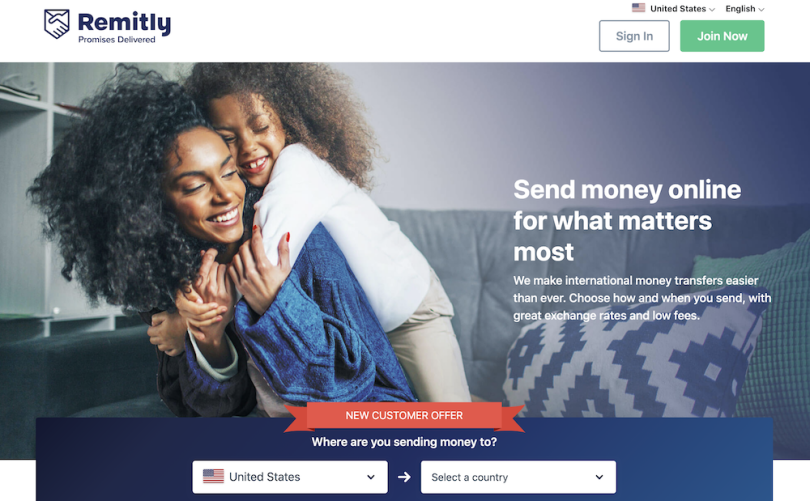 Industry: Payments
Location: Seattle, WA
What it does: Remitly operates an intuitive platform that simplifies the process of sending money to loved ones overseas and across borders, offering several ways to send and receive funding across a variety of currencies. Featuring bank deposit, cash pickup, home delivery and mobile money services with immediate payments available, Remitly offers low fees, quality exchange rates and even Passbook, a modern banking experience designed specifically for immigrants.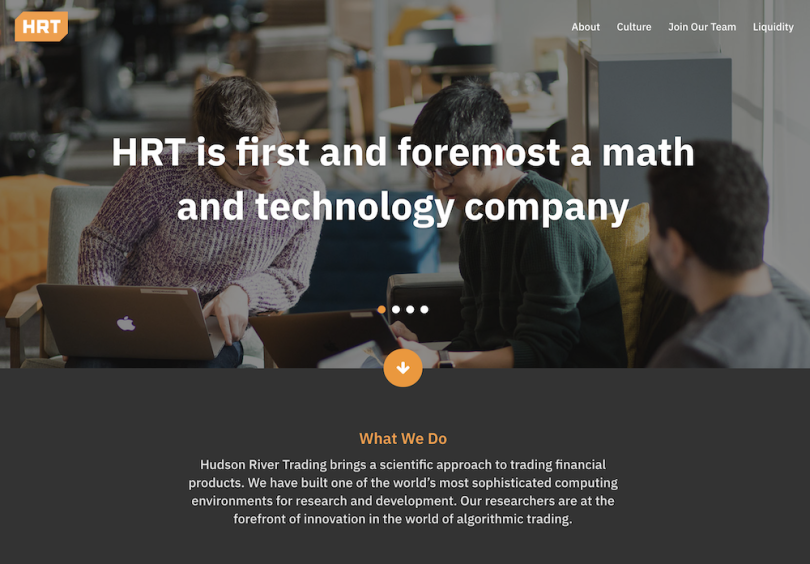 Industry: Trading
Location: Austin, TX
What they do: Hudson River Trading is a quantitative trading firm that utilizes a scientific approach to maximize the power of its products. A team of mathematicians, computer scientists, statisticians, physicists and engineers work in concert to develop new automated trading algorithms that allows Hudson River Trading to move millions of stocks across global financial markets each day, leading to constant innovation in the ways in which trades take place.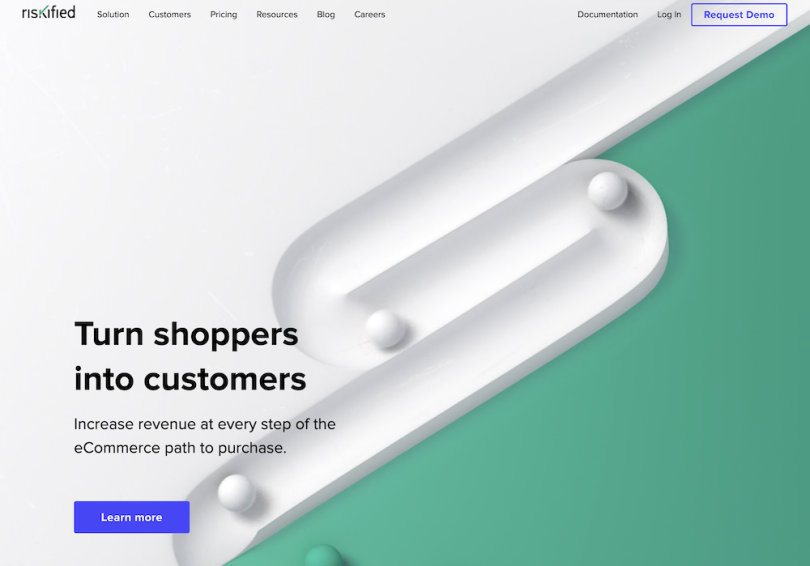 Industry: E-commerce
Location: New York, NY
What they do: Riskified provides an AI powered platform that protects e-commerce sites by allowing them to easily separate legitimate shoppers from fraudulent requests. The platform makes it easier for legitimate shoppers to convert into customers with tools like dynamic checkouts, alternative payment processing and chargeback guarantees included with Riskified's ATO prevention and pre-authorization solutions, fixing leaks in the e-commerce purchase funnel and building stronger customer relationships at the same time.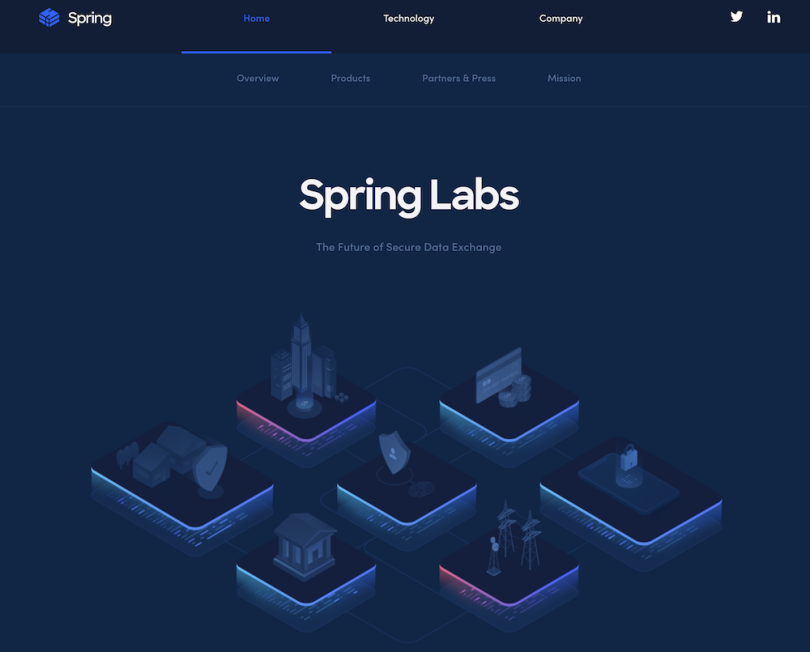 Industry: Security
Location: Marina Del Rey, CA
What they do: Spring Labs facilitates secure information transferring between businesses, making use of  powerfully transparent blockchain and real-time data ledger technology. The platform allows businesses to reduce fraud by validating identities with a variety of products and income stability indicators, protecting consumer data and streamlining the credit transaction approval process.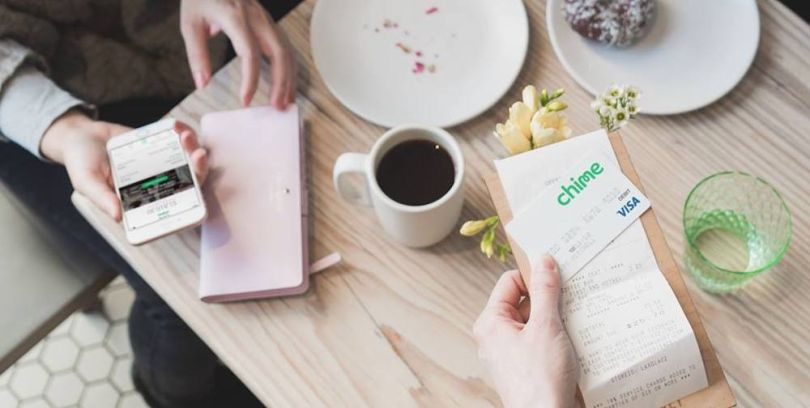 Industry: Banking
Location: San Francisco, California
What it does: Chime is a pioneering mobile bank that offers no-fee and automatic savings accounts as well as early payday via direct deposit. With over one million opened accounts, Chime is reportedly one of the fastest growing banks in the United States.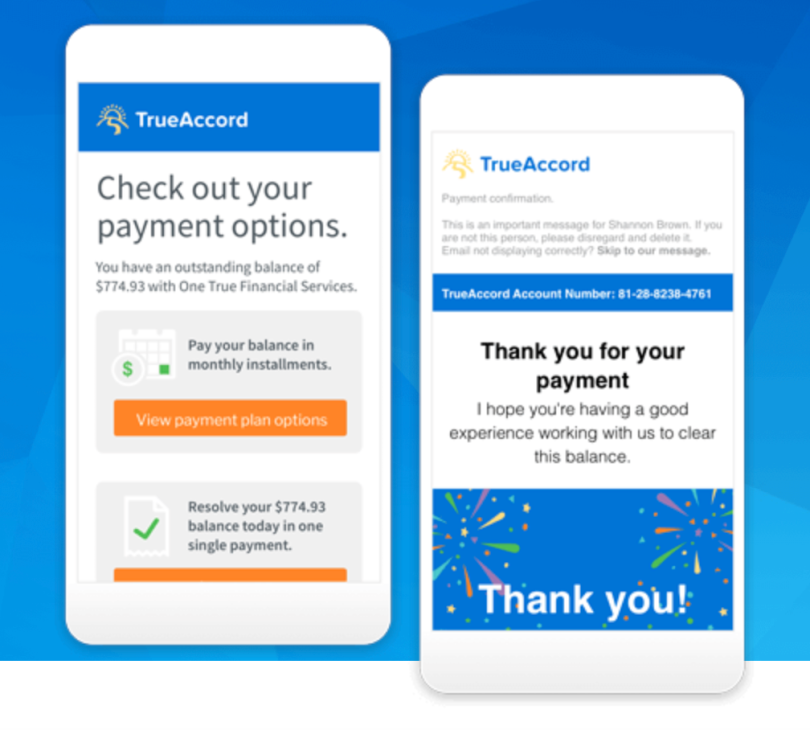 Industry: Debt Collections, Machine Learning
Location: San Francisco
What it does: TrueAccord uses machine learning to help thousands of companies collect debts in a way that suits both companies and customers. Instead of cold calling or sending debt collectors, TrueAccord uses modern forms of communication (like texts and push notifications) to boost customer engagement and payback rates. TrueAccord provides customers with outstanding debts with a platform that allows them to personalize the time, channel and payment arrangements that are comfortable for them.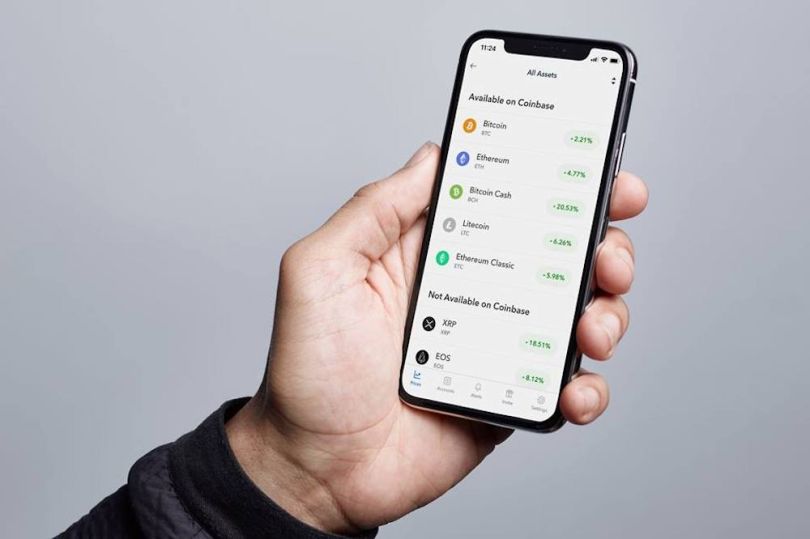 Industry: Blockchain, Bitcoin
Location: San Francisco, California
What it does: Coinbase is an online platform for buying, selling and managing digital currency that provides users with secure mobile access to their digital assets. Coinbase supports 32 countries and has exchanged more than $150 billion in various forms of digital currency, including Bitcoin, Bitcoin Cash, Ethereum and Litecoin.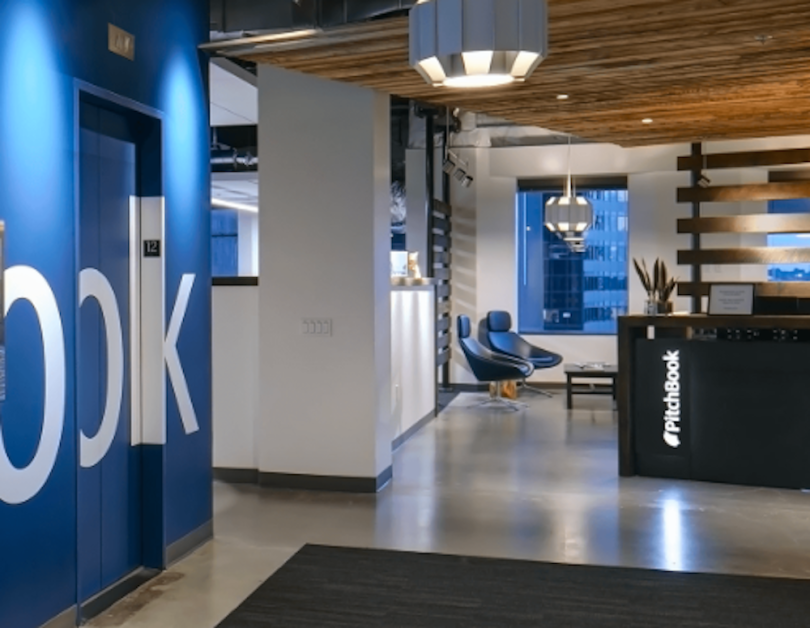 Industry: Venture Capitalism, Investments, Software
Location: Seattle, Washington
What it does: PitchBook is a financial software and data company that provides information about public and private equity markets. The platform enables companies, investors, advisors and professionals to capitalize on new business opportunities via due diligence research on private market intel, fundraising information and source investments.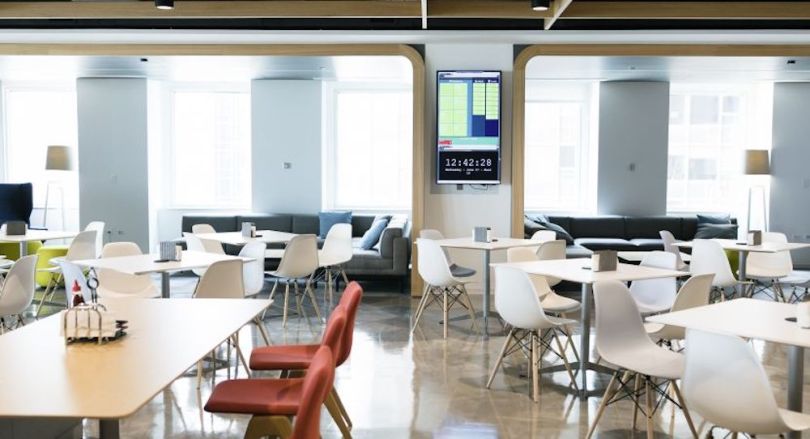 Industry: Investment
Location: Chicago
What it does: Headquartered in Amsterdam, but with a large presence in Chicago, Optiver, is a trading firm focused on "market making". Not only does the company facilitate the buying and selling of stocks, bonds, futures, options, etc., but it also builds markets and provides extra liquidity to exchanges all over the world.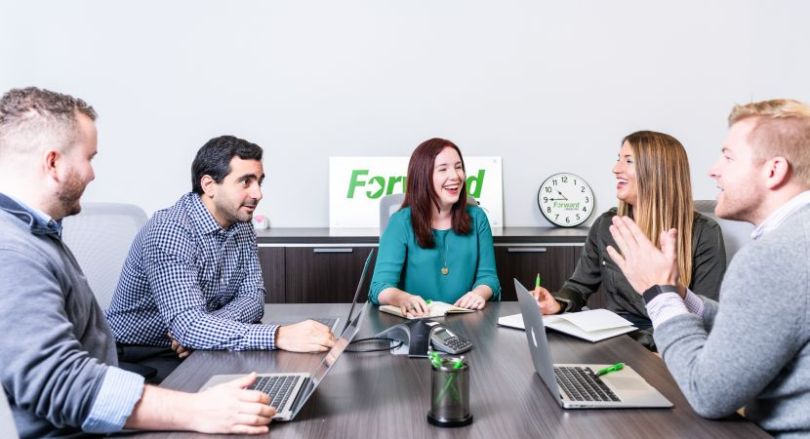 Industry: Fintech
Location: Boston, Massachusetts
What it does: Forward Financing provides working capital to small businesses in the US, using its own proprietary technology to allow businesses access to financing as soon as the very same day. The company has provided over $500 million to over 10,000 growing businesses.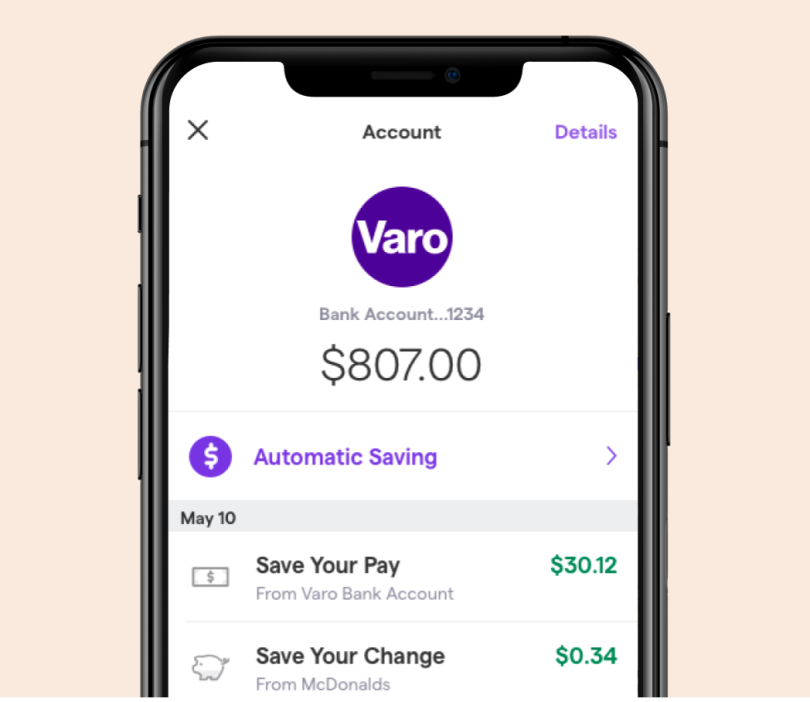 Industry: Banking
Location: San Francisco
What it does: Varo Money is a digital consumer bank using its digital app and other fintech tools to help users get a more complete look into their finances. The digital-first company offers both checking and savings accounts, which can be accessed through their fully transparent app. The app gives users insights into spending habits and even allows for instant money transfers. There isn't a minimum balance required to receive a Varo debit card, and there are zero fees for overdrafts, foreign transactions or transfers.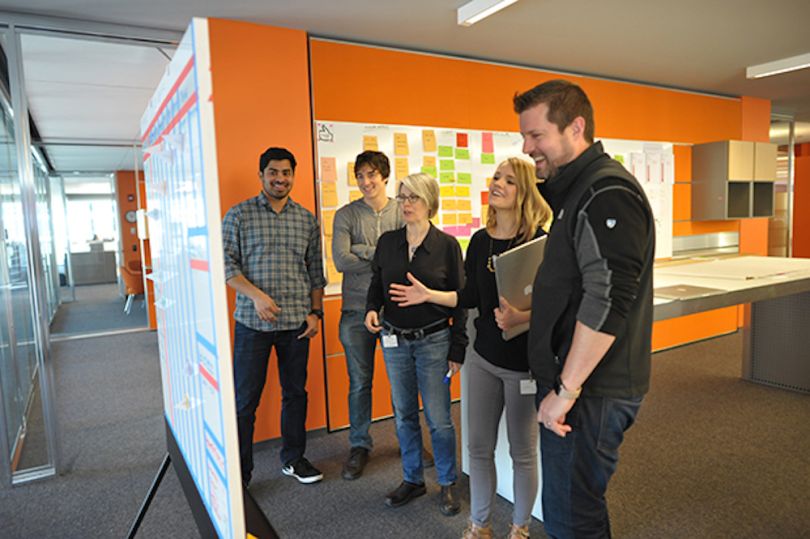 Industry: Investment, Research
Location: Chicago, Illinois
What it does: Morningstar provides an array of products and services that connect everyday investors to professional-grade financial research and information so they can make better investment decisions.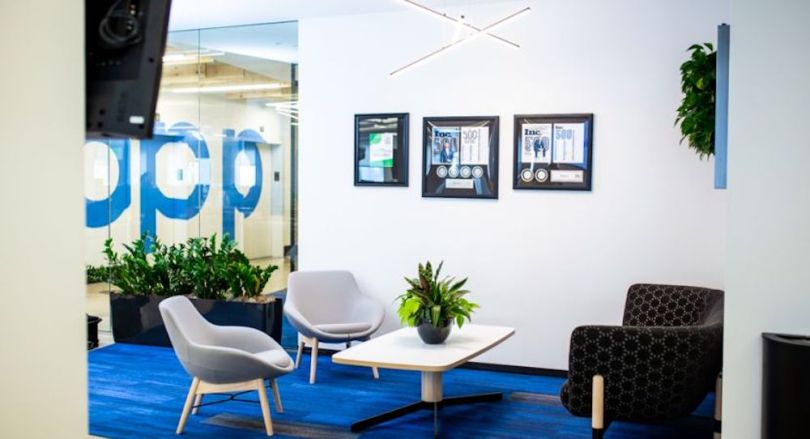 Industry: Mortgage, Lending
Location: Chicago
What it does: Opploans makes it easy to apply for personal loans. The application process takes minutes and the lower interest rate loans are issued in a matter of days. Applicants can apply for loans to cover everything from home and car repairs to family bills, medical emergencies and major purchases.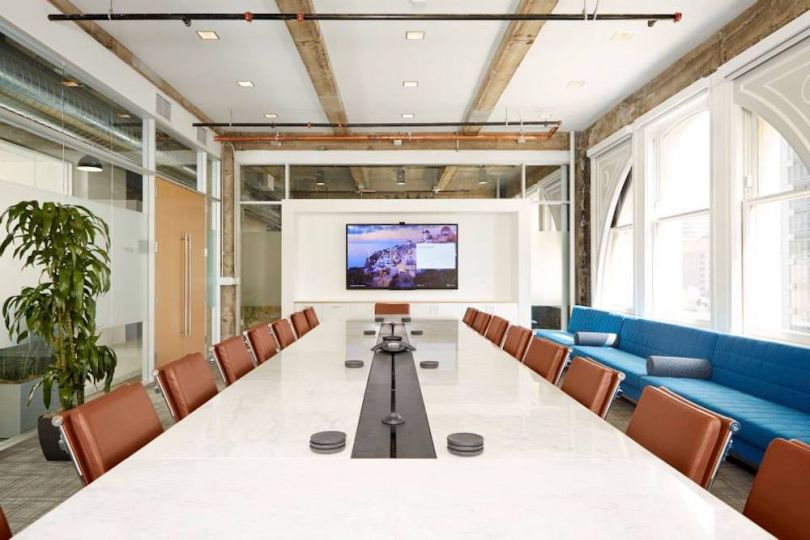 Industry: Credit Reporting
Location: San Francisco, California
What it does: Credit Karma offers users open access to credit scores, monitoring and reports, all for free and as often as a user needs it. Using this data, the site recommends new credit opportunities, loans, auto insurance and can even help dispute credit report errors.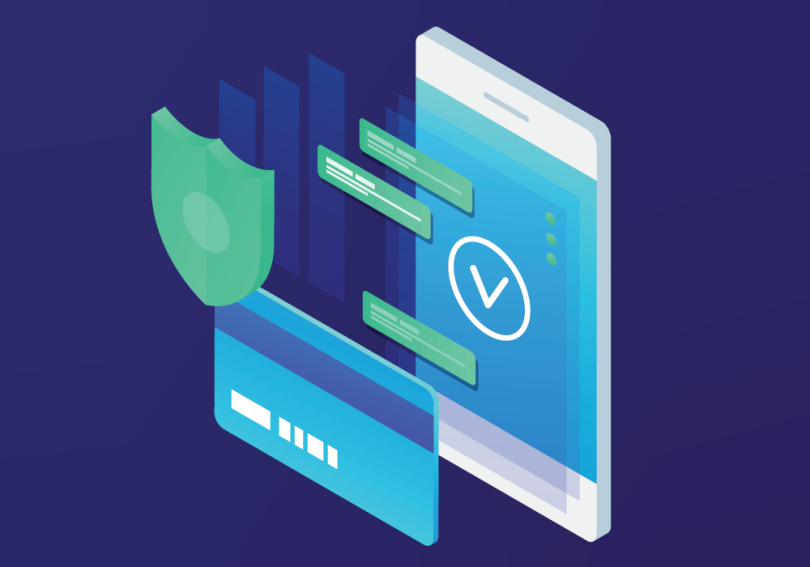 Industry: Software, Payments
Location: Los Angeles, California
What it does: Verifi offers payment protection solutions and risk management services for companies of all sizes across multiple industries. The company's platform lets cardholders, issuers and merchants access real-time data that provides quicker resolutions. Verifi also helps companies fight and stop chargebacks, securely process payments, battle fraud and increase billings.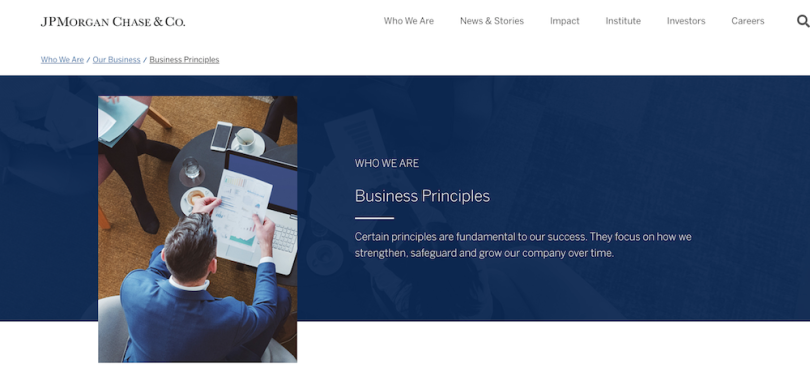 Industry: Banking
Location: Chicago, IL
What they do: JPMorgan Chase is one of the world's largest financial institutions, with operations ongoing in more than 100 countries and roots dating back as far as 1799. The company maintains a commitment to integrity, fairness and responsibility in operating and is on track to deploy $1.75 billion in philanthropic capital to regions throughout the world by 2023.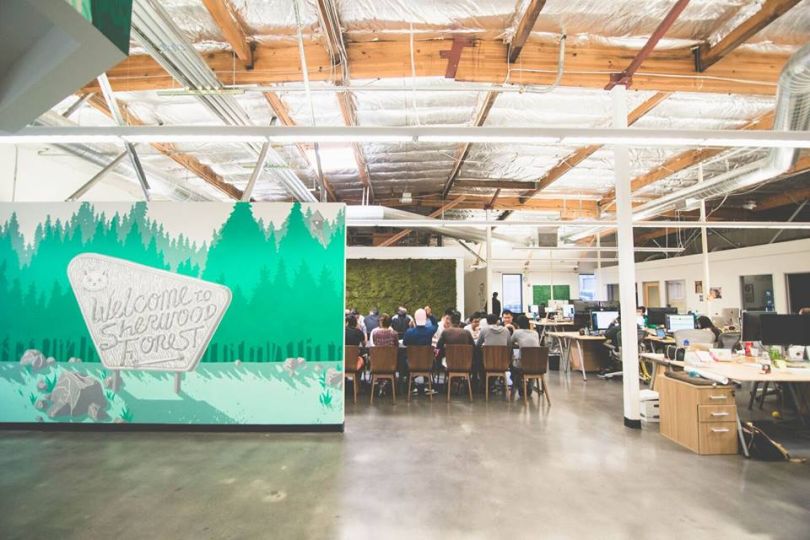 Industry: Stocks
Location: Menlo Park, California
What it does: Robinhood is an investment application that allows users to invest for free from a desktop or mobile device. Because there are no physical locations or individual account management services, Robinhood aims to make investing accessible to would-be traders who can't quite swing the fees of a traditional brokerage house.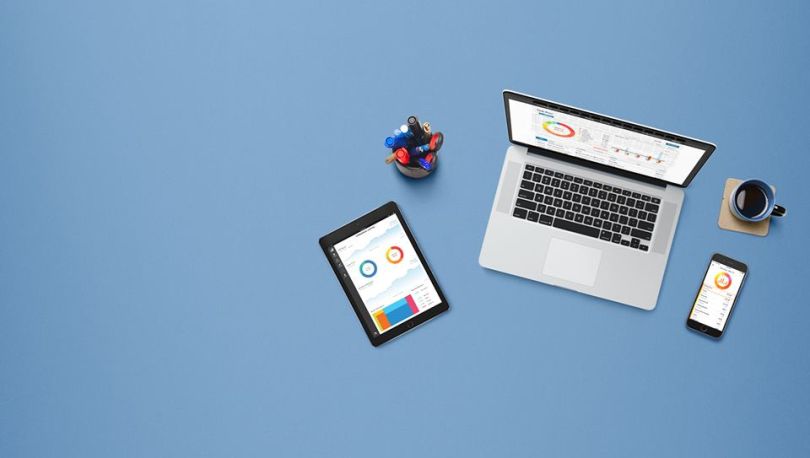 Industry: Software
Location: San Carlos, California
What it does: Personal Capital provides free personal financial tools to help users manage all of their accounts in one place. The platform's dashboards display insights like net worth, portfolio balances, account transactions, investment returns and spending by account. The company also facilitates access to financial advisors.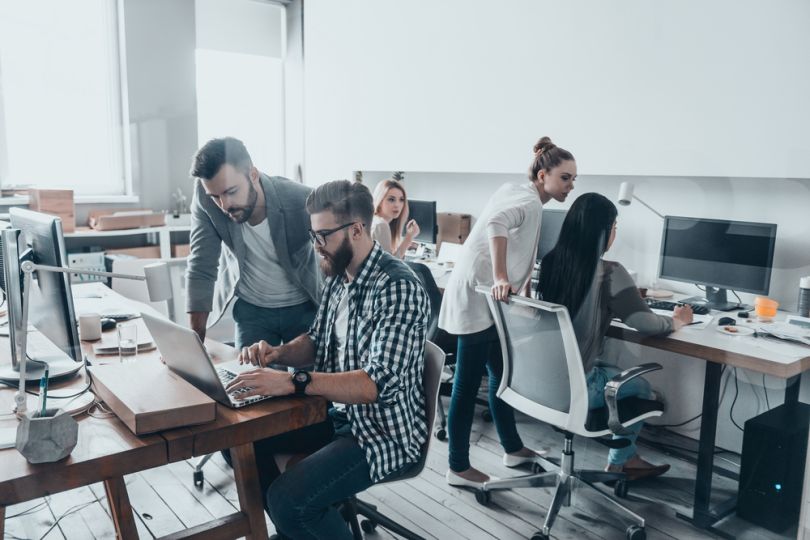 Industry: Investments
Location: Mountain View, California
What it does: Addepar is a performance reporting platform used by individuals, private banks and wealth advisors. The platform consolidates and manages all information across the investment world, providing a broader view and allowing investors to make more informed decisions.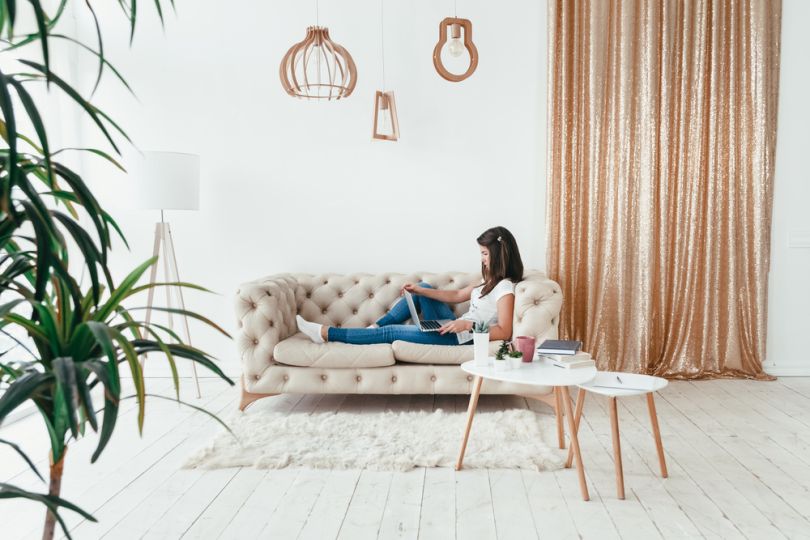 Industry: Lending
Location: San Francisco, California
What it does: Affirm is a lending platform that allows users to pay for online purchases in small installments. The company offers interest rates as low as zero percent and allows users to choose plans ranging from three to 36 months so they can pay over time for trips, electronics, furniture and more.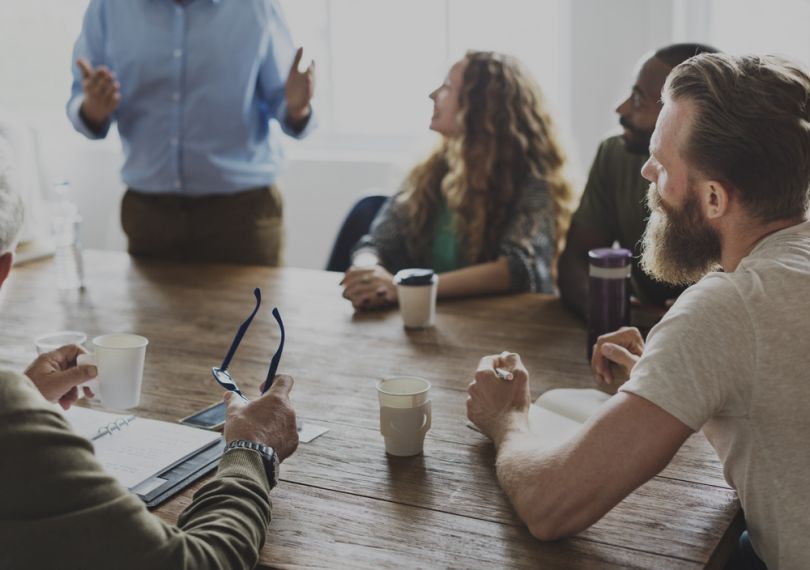 Industry: Loans, Wealth Management
Location: San Francisco, California
What it does: SoFi provides refinancing, loan and wealth management services. In assessing a user's rates and determining the likelihood of loan repayment, the digital company's algorithm takes into account factors beyond income and credit history. Things like education, career and estimated cash flow are also part of the mix. In addition, SoFi offers benefits for which most institutions charge extra or require large balances, including career services, unemployment protection and financial advising.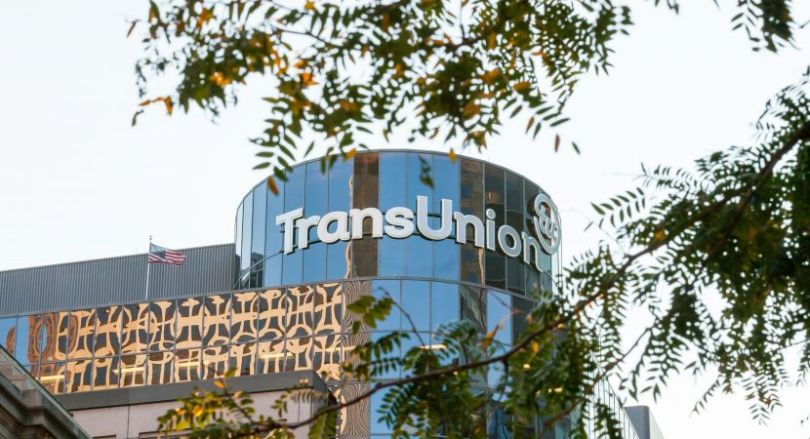 Industry: Credit
Location: Chicago, Illinois
What it does: TransUnion began as a credit reporting agency and now offers multiple financial services and solutions for businesses, governments and individuals. Using data collected from millions of consumers around the world, the company provides deep information that helps consumers, companies and organizations make better financial decisions.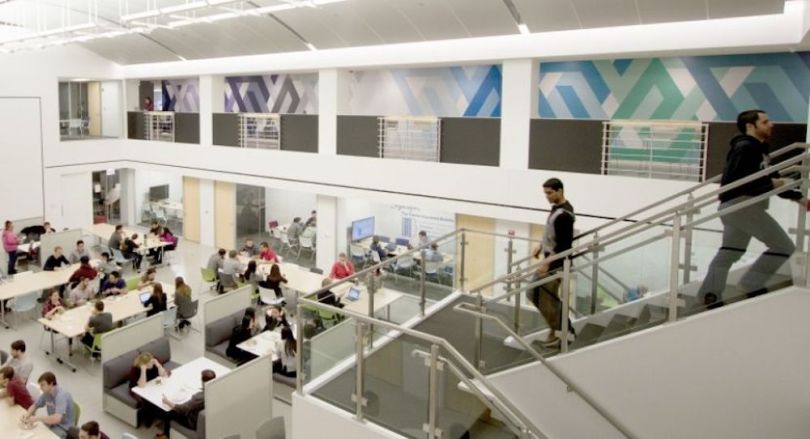 Industry: Lending
Location: Chicago, Illinois
What it does: Avant is a loan service for middle-income consumers that offers loans ranging from $2,000-$35,000. The service operates largely as a resource for customers to access funds for things like consolidating debt or paying unexpected bills. Avant requires only a simple application and approves loans in as little as one day.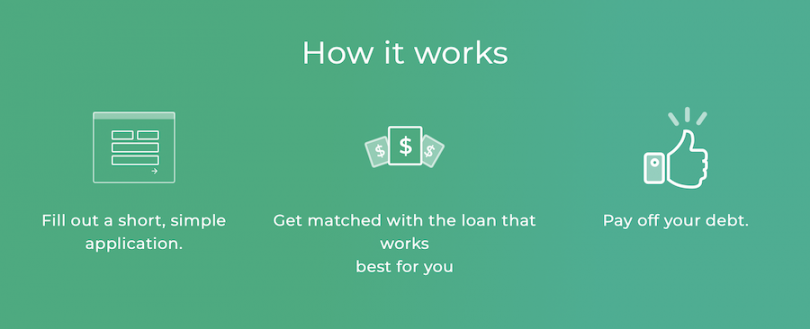 Industry: Software & Loans 
Location: Fully Remote
What it does: No one looks forward to paying off loans, but Above Lending can deliver a smoother process with its cutting-edge technology. The company has developed a platform where customers can fill out a quick application, receive loan options that match their profiles, and complete payments online. It's a convenient way to take care of debt while removing some of the headaches from the payoff process.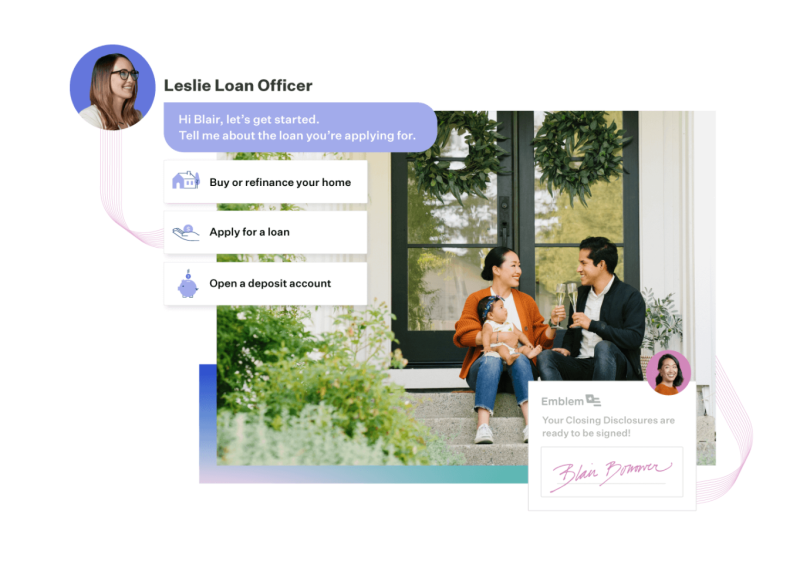 Industry: Consumer Lending
Location: San Francisco
What it does: Blend's digital lending platform simplifies the loan process and gives consumers a more transparent look into their finances. The platform combines low-touch pre-approval processes with quick data verification tools to create a software that automates and expedites the lending process for everything from mortgages to car loans. Blend provides major financial institutions, like Wells Fargo, US Bank, and BMO Harris, with the tools they need to process billions of dollars of loans each day.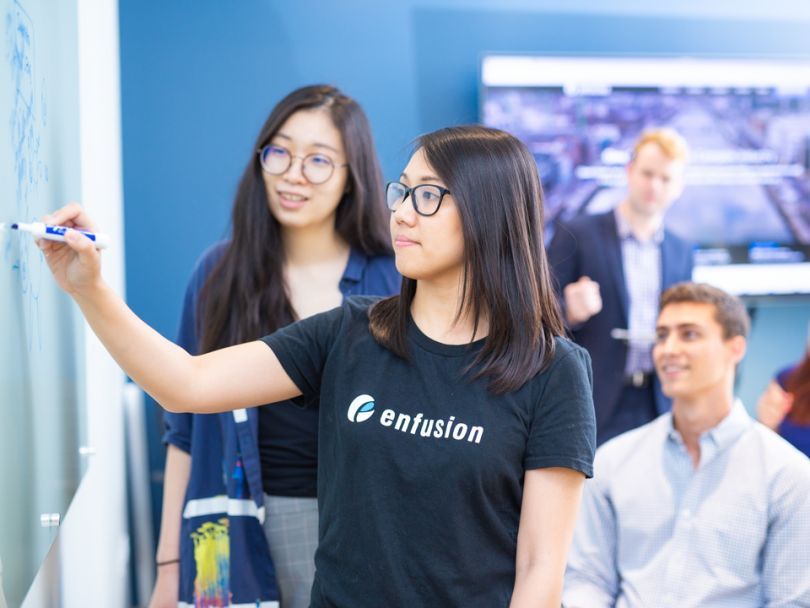 Industry: Software
Location: Chicago, Illinois
What it does: Enfusion's completely integrated investment management platform assists hedge funds, institutional asset managers and family offices with compliance, trading, risk management, operations and even accounting. Its goal in giving clients a complete view of their businesses is to enhance operational efficiency.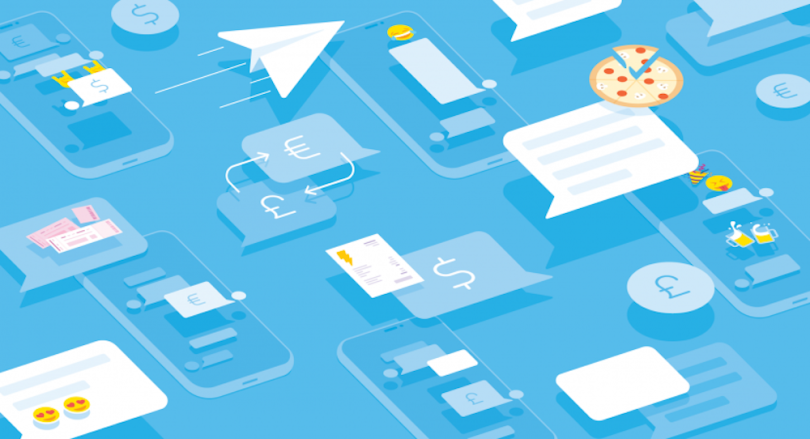 Industry: Cryptocurrency
Location: Boston, Massachusetts
What it does: Circle is a crypto financial company guided by the principal that money should be open and free, but secure. Its products — including a wide selection of coins that allow users to easily transfer money across countries and currencies — help customers invest in new currencies.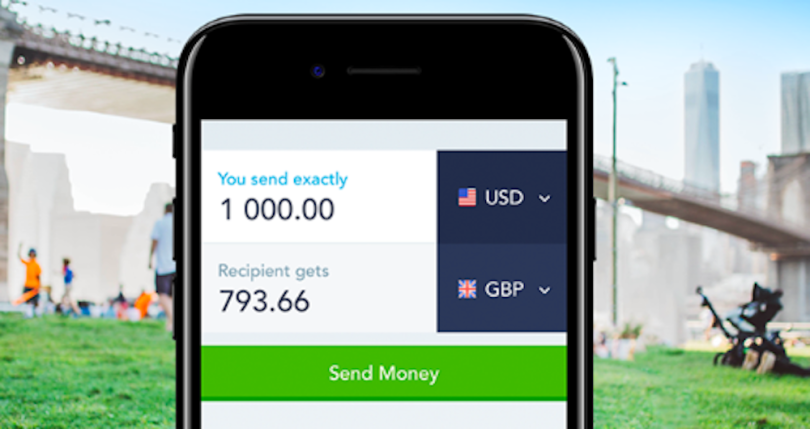 Industry: Currency Exchange, Software
Locations: New York and London
What it does: Wise moves money through its platform to other users all over the world at mid-market rates and with no unnecessary fees. In addition to individual users, Wise can be used by companies to invoice vendors regardless of currency.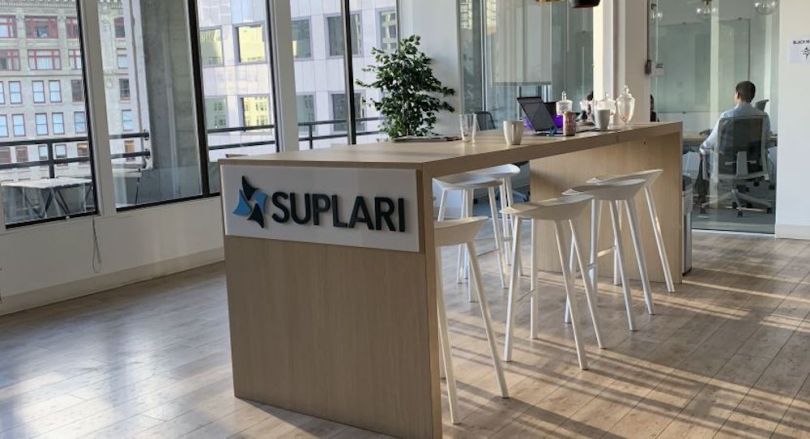 Industry: Financial Management, Software, Machine Learning
Location: Seattle
What it does: Suplari uses machine learning to help users better manage their costs. Finance, procurement and operations departments can all use the company's platform to analyze spending trends, hit savings goals and even find areas where money is being inefficiently spent. Wayfair, Nordstrom and Spending Tree are just a few of the companies that use Suplari's platform to analyze, predict and cut down on costs.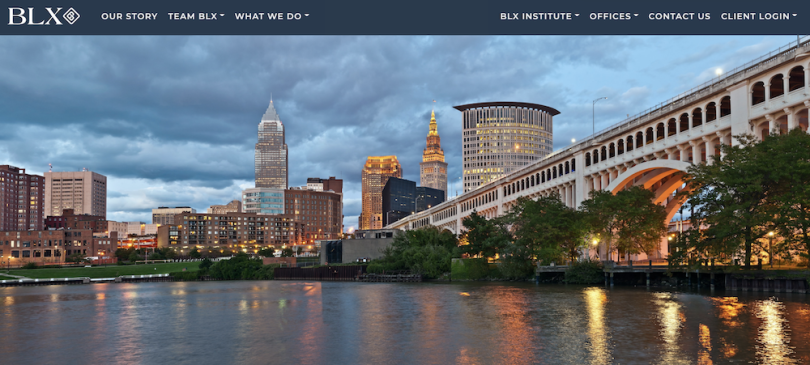 Industry: Consulting
Location: Los Angeles, CA
What they do: BLX Group provides nonprofits and government organizations with compliance consulting, investment and financial advisory services. The company offers a wide range of investment and regulatory advice to help organizations invest their time and money more wisely, and is headquartered in Los Angeles with offices in New York, Dallas, Phoenix and Tampa.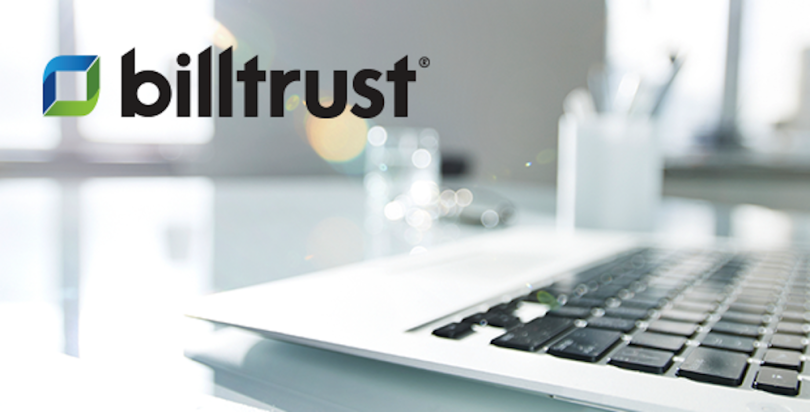 Industry: Payments
Location: Lawrenceville, New Jersey
What it does: Billtrust provides payment cycle management solutions to business services, manufacturing, transportation, distribution and equipment companies. Billtrust aims to accelerate the invoice-to-cash process, automate cash flow, give a company's customers more flexibility and enhance organizational and operational efficiency.
Industry: Payments
Location: Seattle
What it does: Gravity Payments is a payment processing platform for small businesses that features lower rates and flexible processing solutions. The company's platform streamlines financial transaction processing for everything from credit cards to POS systems and even gift cards.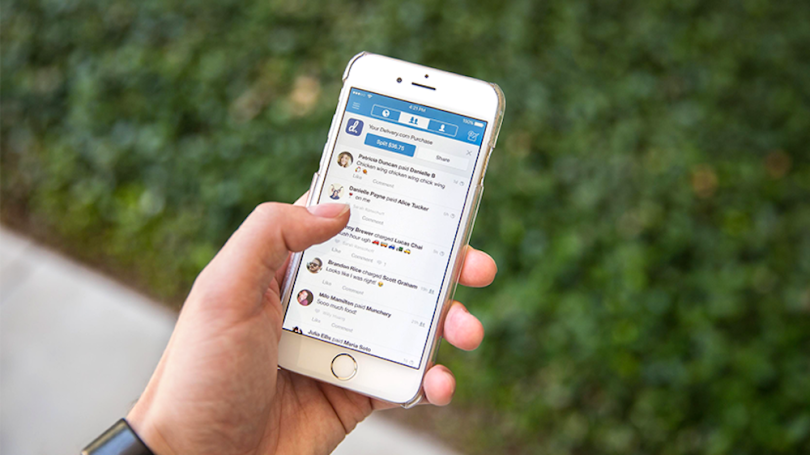 Industry: Payments
Location: New York, Chicago
What it does: Venmo makes it simple to exchange money between friends or even accept payments as a business. Going out to dinner with a friend and don't want to split the bill with credit cards or cash? Maybe you want to pay your dog walker with something other than a check? Venmo's app makes it easy to transfer money from your bank account into another users, so you can keep track of payments in real-time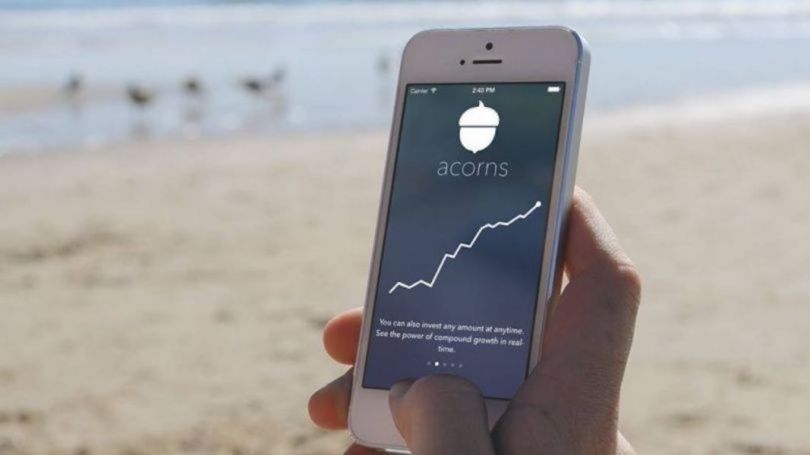 Industry: Savings, Investment, Mobile
Location: Irvine, California
What it does: Acorns is a savings and investment mobile application. Linked to a user's financial accounts, it invests change from purchases in a diversified portfolio. Other products and services include IRAs, debit accounts and informational content that enables users to invest automatically and learn as they go.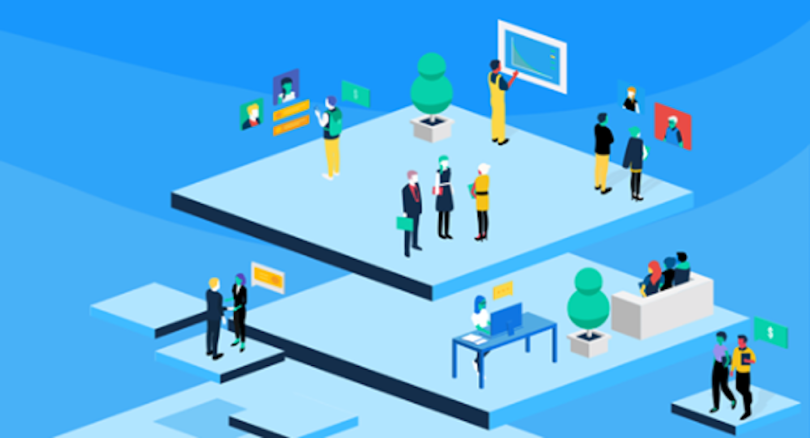 Industry: Investments, Software
Location: Palo Alto, California
What it does: Carta is a management platform for private and public companies as well as investment firms. Its products help businesses manage and track company and employee equity, manage portfolios and back office processes and keep current with SEC and IRS regulations.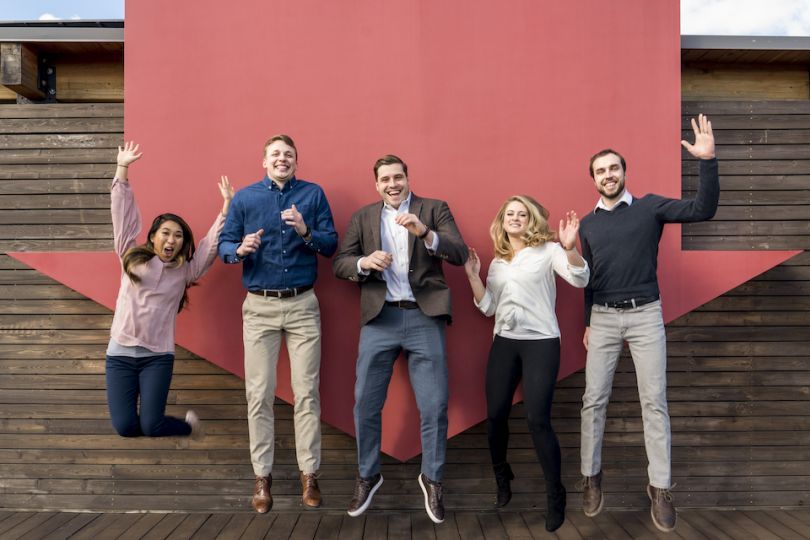 Industry: Mortgages, Lending
Location: Chicago, Illinois
What it does: Guaranteed Rate is a mortgage provider and lending service that offers digital solutions to home buyers and those looking to refinance existing mortgages. The company's digital home mortgage enables customers to receive loan approval as well as upload and sign required documents — all online.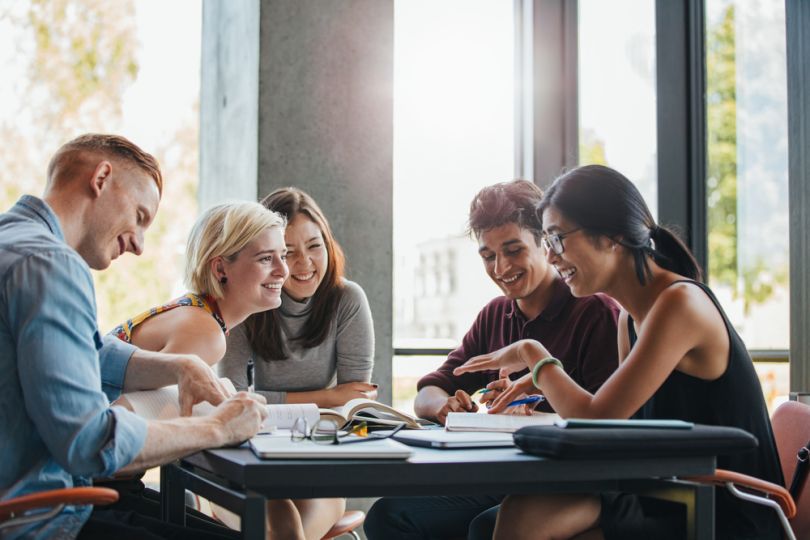 Industry: Lending
Location: New York, New York
What it does: CommonBond works with students throughout their loan journey, from the beginning of their college career to post-graduation refinancing. The company offers a variety of loans for undergraduate and graduate students as well as medical and dental students. CommonBond also partners with Pencils of Promise to cover educational costs for children in the developing world.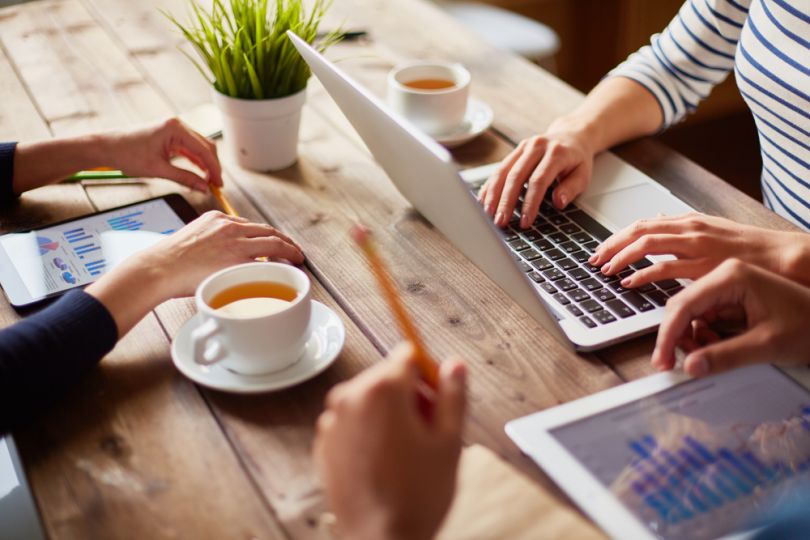 Industry: Real Estate
Location: Washington, D.C.
What it does: Fundrise is a platform helps expand stocks-and-bonds-based portfolios to include real estate investments. Although it features dozens of multi-million dollar real estate projects, a starter portfolios require only a $500 initial investment.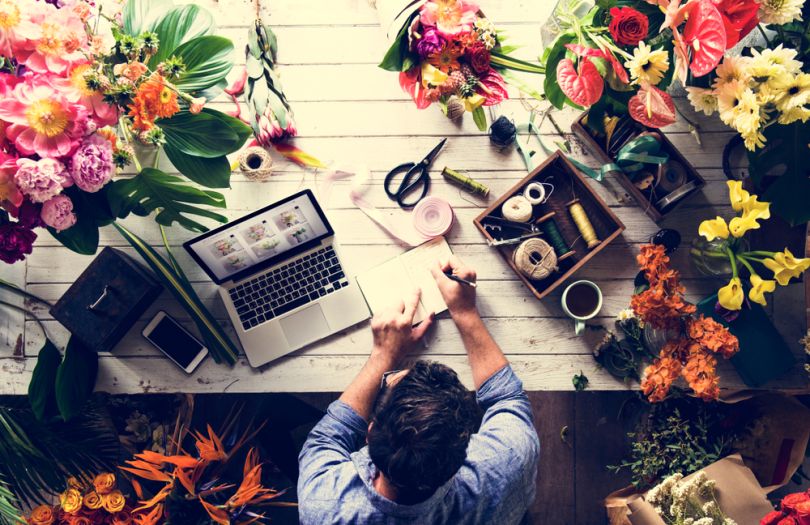 Industry: Lending
Location: Atlanta, Georgia
What it does: Kabbage provides financing options for small businesses online. Because access to capital is a major pain point to small businesses, Kabbage allows companies to grow by hiring more employees, increasing marketing or buying more inventory. The company offers lines of credit up to $250,000 and lets users apply anywhere through its mobile app.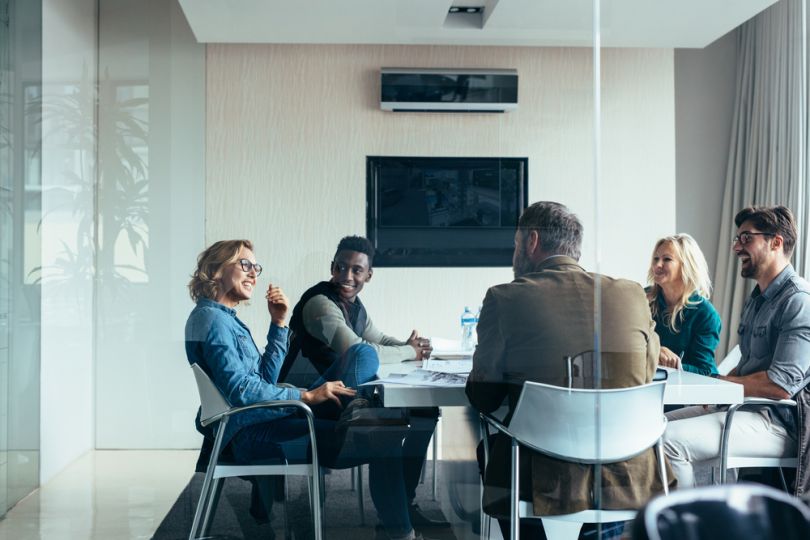 Industry: Loans
Location: Atlanta, Georgia
What it does: GreenSky is a consumer- and business-facing loan service. Besides providing home improvement loans to individuals, the company helps businesses in the healthcare, retail and home improvement markets offer financing options to customers.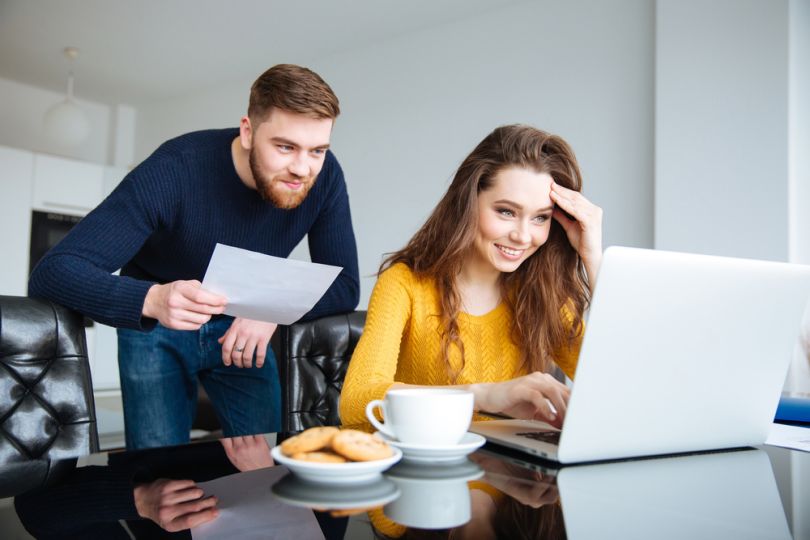 Industry: Lending
Location: San Francisco, California
What it does: Lending Club is a peer-to-peer and alternative investing service providing new options for those seeking capital and those looking to invest. Through an online marketplace, investors purchase notes or fractions of loans and borrowers receive funds for such things as debt consolidation and home renovations.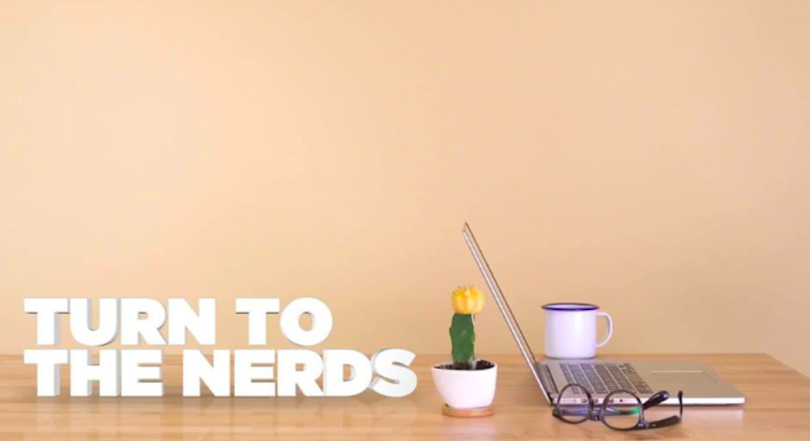 Industry: Credit Cards, Mortgages, Insurance, Loans
Location: San Francisco, California
What it does: Nerdwallet provides a host of financial tools and services, including credit card and bank comparison, investing how-tos, loan information and mortgage advice. The company's services help consumers navigate the congested and often confusing worlds of finance, investment, insurance and banking.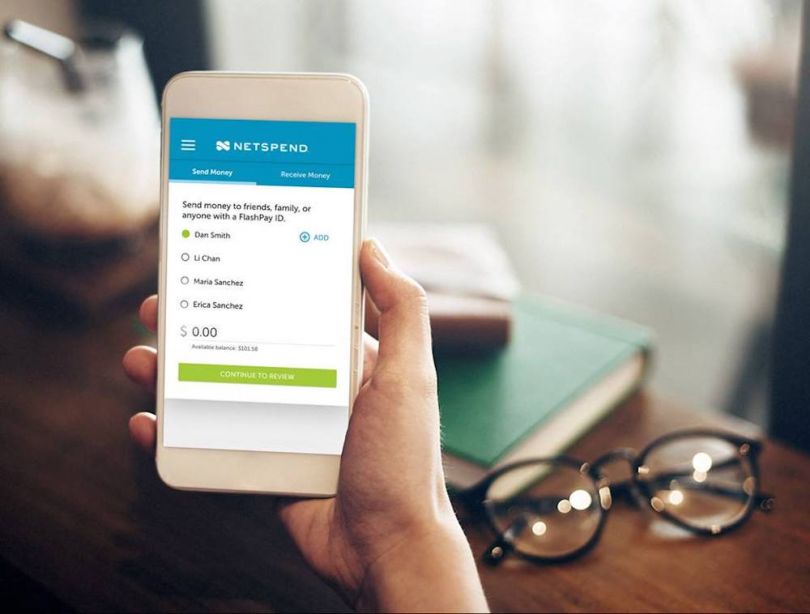 Industry: Prepaid Cards
Location: Austin, Texas
What it does: Netspend's products allow individuals and businesses to manage money through reloadable prepaid cards. The company's services are especially useful for those who lack traditional bank accounts or rely on alternative banking methods.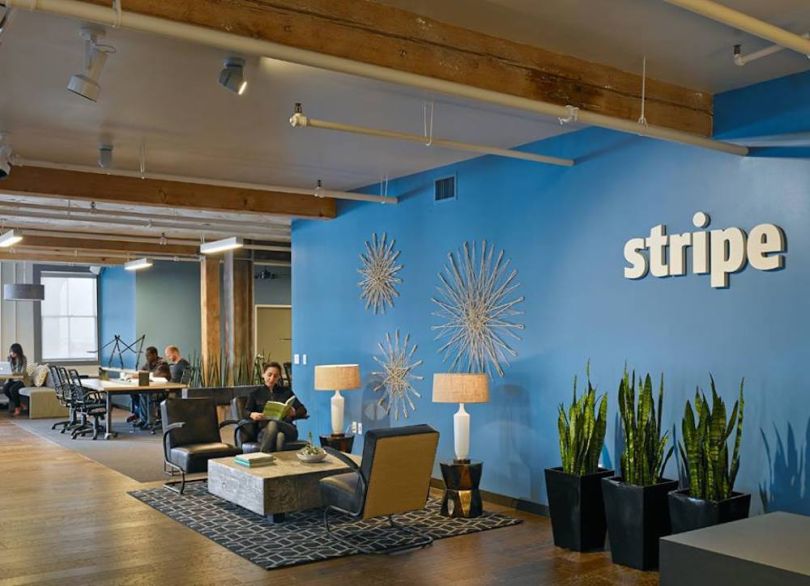 Industry: Payments, Software
Location: San Francisco, California
What it does: Stripe's internet commerce platform provides tools for marketplaces, subscription services, e-commerce businesses and crowdfunding platforms. Millions of online businesses — including Pinterest, Warby Parker, Kickstarter, Instacart and Squarespace — use the platform to manage payments and structure online billing processes.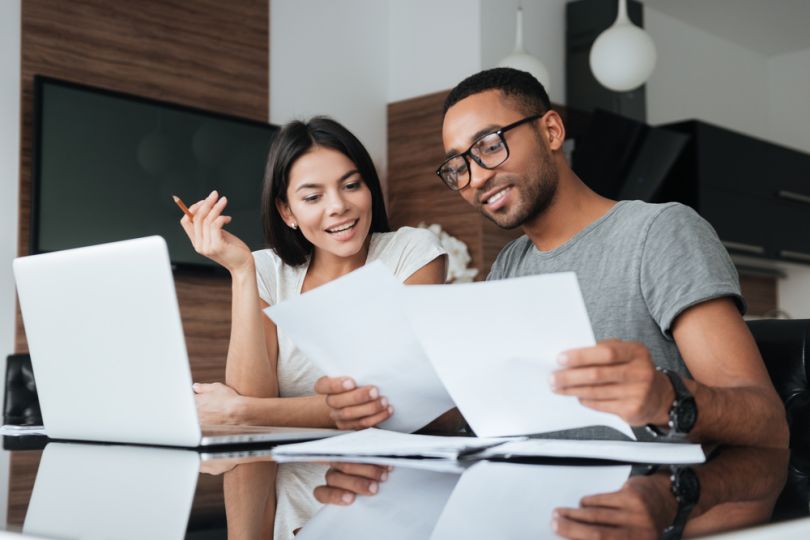 Industry: Investments
Location: Palo Alto, California
What they do: Wealthfront is an automated investment solution designed for millennials. Whether users want to buy a home, take a year off to travel or plan for retirement, Wealthfront helps them plan for the future. The automated investment tool uses passive investing strategies to build a diversified portfolio and maximize returns.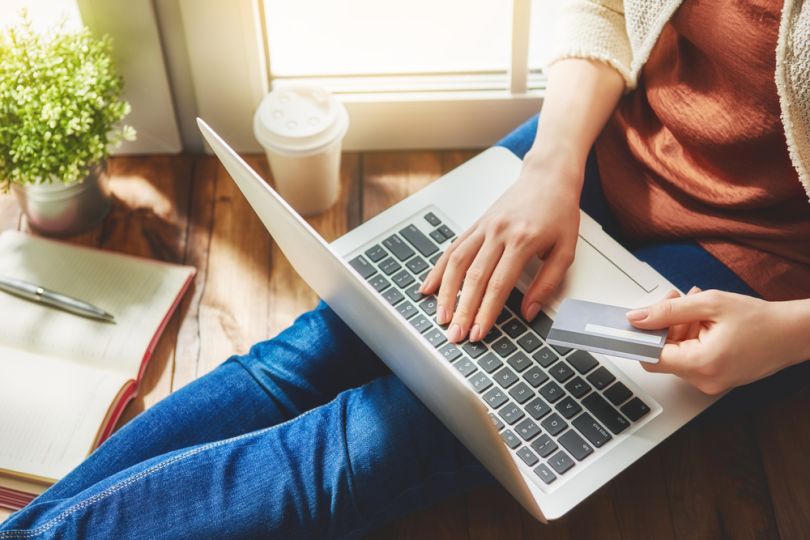 Industry: Payments
Location: Walnut Creek, California
What it does: Yapstone's comprehensive payments platform aims to simplify global transactions and payment integration for industry-specific businesses. It powers leading marketplaces and companies like HomeAway, Evolve Vacation Rental Network and RentPath.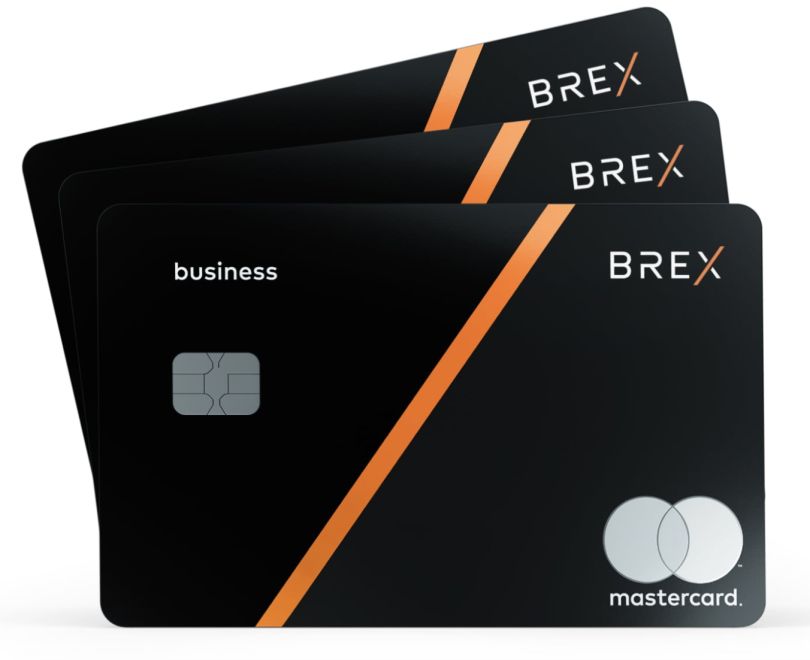 Industry: Credit Cards
Location: San Francisco
What it does: Brex designed corporate credit cards specifically for tech, e-commerce and life sciences companies. The cards feature 30-day payment cycles, 10-20x higher credit limits and increased rewards points on pertinent business purchases. With Brex, tech companies can earn 7x points on collaboration tool purchases (like Slack or Zoom), 3x on food delivery and 2x on software purchases.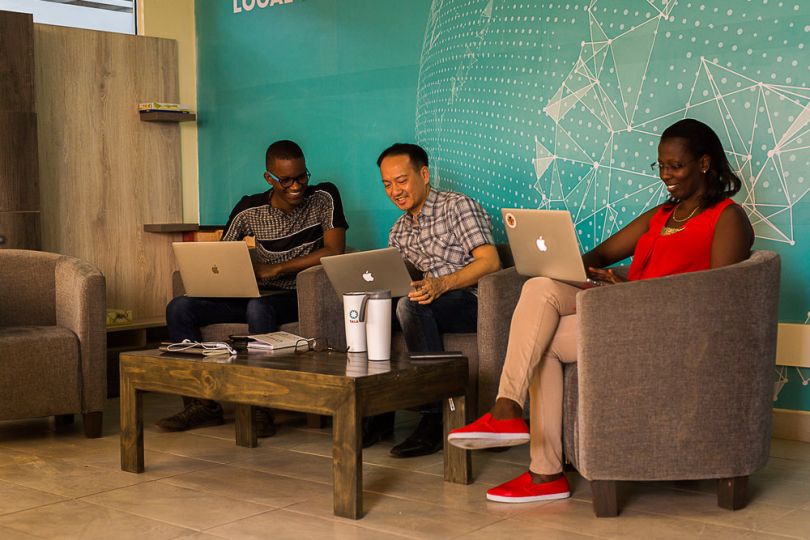 Industry: Credit, Data, Software
Location: Santa Monica, California
What it does: Tala provides credit access to people in underserved parts of the world like Kenya, the Philippines, Tanzania and Mexico. Through its app, the company employs alternative data to underwrite potential users that have no traditional credit history.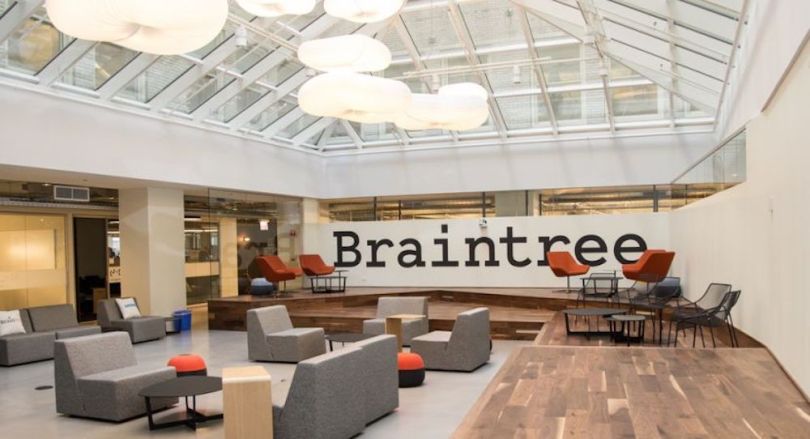 Industry: Payments
Location: Chicago, Illinois
What it does: Braintree, a division of PayPal, provides payment services to businesses of all sizes. Accepting payment types ranging from credit cards to Venmo, its products help companies that operate online and as marketplaces to bolster security, prevent fraud and safeguard user information.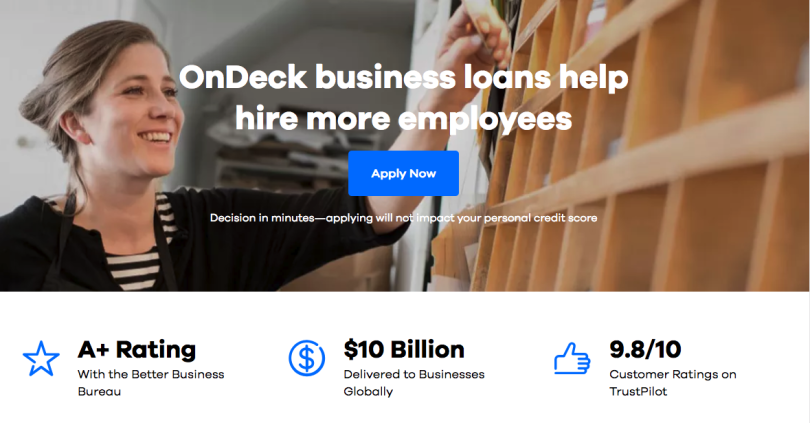 Industry: Lending
Location: New York, New York
What it does: OnDeck provides loan services exclusively to small businesses. Clients can apply for term loans and credit lines online to receive funding fast, often within a day.