23 Fintech Lending Companies Upending the Credit Card, Mortgage and Loan Industries
The fintech ecosystem is loaded with disruptive companies, though perhaps none more so than those in the lending sector. Employing artificial intelligence, big data and even blockchain, financial institutions — both new and old — are using technology to solve longstanding issues.
"By partnering with fintech startups, banks will give their account holders the right measure of security and speed," financial commentator Chris Skinner has said. "Account holders know that their money is safe, and they can enjoy the latest financial technology." 
What is Fintech Lending?
Fintech lenders employ the latest financial technologies to streamline the traditionally out-of-date and non-transparent lending process. Not only has fintech given lenders the power to speed up their payment processing times and de-mystify their policies, but it has also given lenders the ability to offer personalized experiences based on each loan and mortgage seeker's needs.
The mortgage industry, for example, is an industry that can greatly benefit from new lending technology. Haunted by the mistakes of their predecessors during the 2008 financial crisis, a new breed of fintech-powered mortgage companies are executing responsible and transparent loan agreements at scale — in effect, personalized loans that are vastly different than the one-size-fits-all breed that proved so problematic a decade ago.  
We've rounded up 23 fintech companies that are at the forefront of intelligent lending.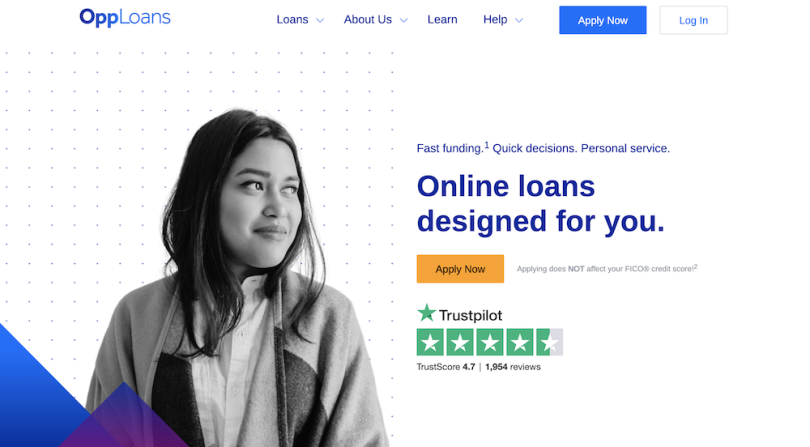 Founded: 2012
How it's using fintech in lending: OppLoans operates a fintech lending platform that helps people from a multitude of backgrounds acquire the funding they need to pay off debts, open businesses and get ahead in life. The fintech platform features easy access to online personal loans, bad credit loans, loans without credit checks, installment loans and resources on rates and terms, allowing people to choose the loan and rates that work best with their lifestyle.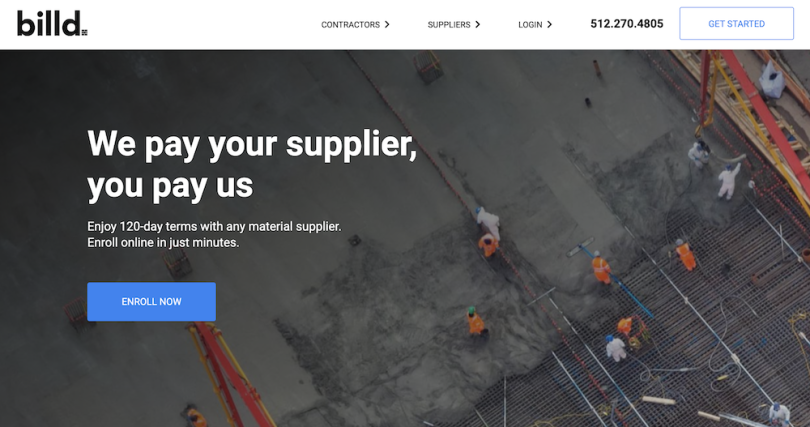 Founded: 2018
How it's using fintech in lending: Billd is a lending platform with 120-day terms that allow contractors to access the supplies and tools they need to complete projects while suppliers can open up a new avenue for moving product. Suppliers are paid upfront by Billd prior to shipping any products to suppliers while builders never have to decline projects due to cash flow and have 120 days to pay back their balance, bringing more equity to the building industry.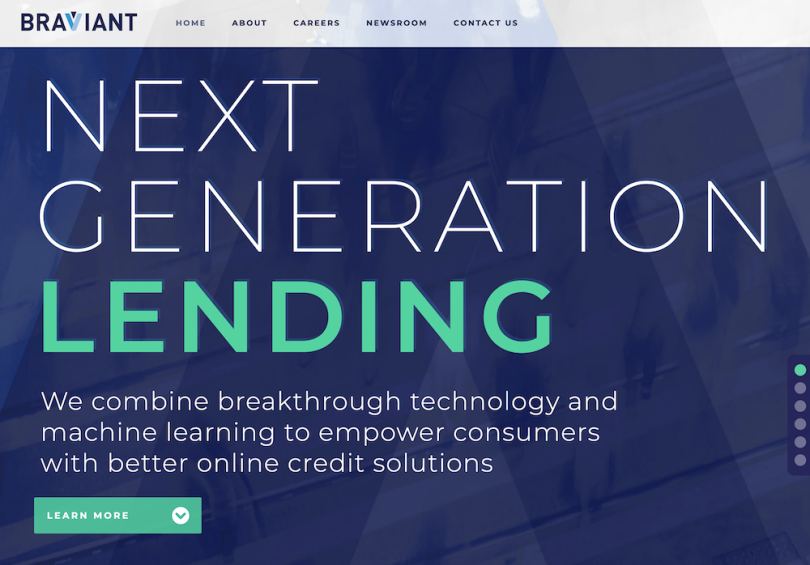 Founded: 2014
How it's using fintech in lending: Braviant Holdings operates a digital lending platform that combines powerful technology with machine learning to provide customers with better credit possibilities. The company's platform is built by providing manageable loans to help people take control of their personal finances regardless of credit score and utilizes proprietary decision models to assess a person's true ability and willingness to repay, leading to a 33% reduction in the average cost of credit.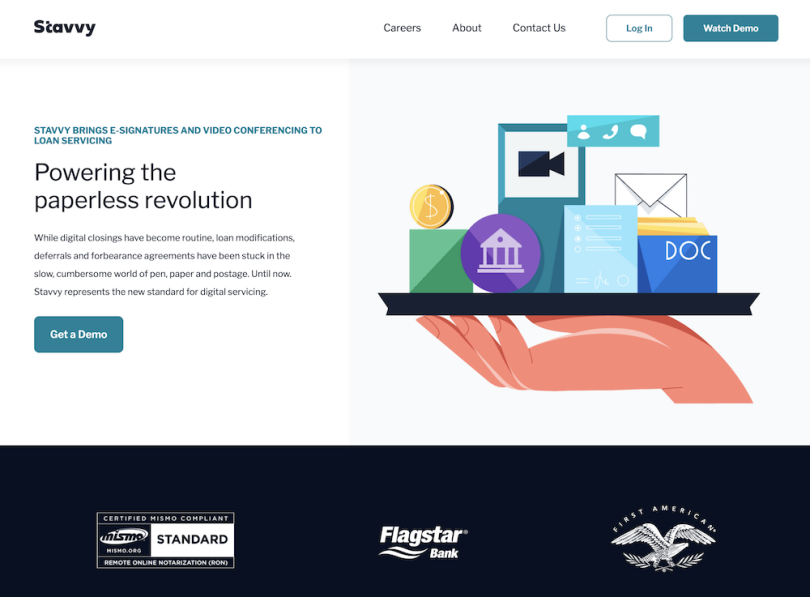 Founded: 2018
How it's using fintech in lending: The lending process is one that has been stuck in the past-age of pen, paper and postage transactions for too long but Stavvy has a plan to set the new standard for digital servicing.  The Stavvy platform was designed by banking, security and legal professionals to move processes along more swiftly when modifications are needed to avert foreclosure.
Industry impact: Remote signings, videoconferencing, encrypted document transfer, identity proofing and additional tools are all included within the platform, along with the ability to connect with signers and notaries online to grant power of attorney, seal offer letters and complete more tasks faster than ever before.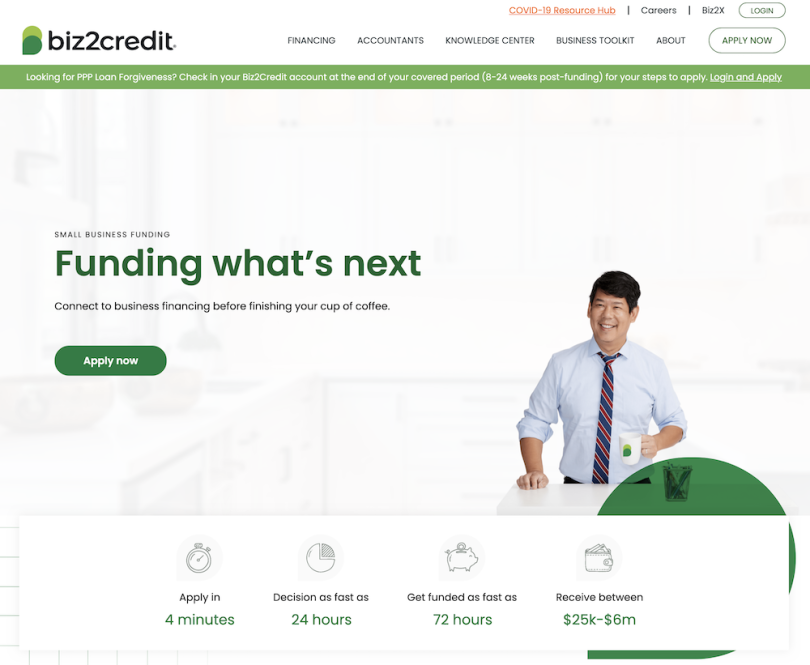 Founded: 2007
How it's using fintech in lending: Biz2Credit provides small businesses with equitable loans that help them acquire the funds needed to push their business forward. The online platform offers working capital loans of up to $25,000, term loans of up to $250,000 and CRE loans of up to $6,000,000, leading to more than 200,000 small businesses being funded to date.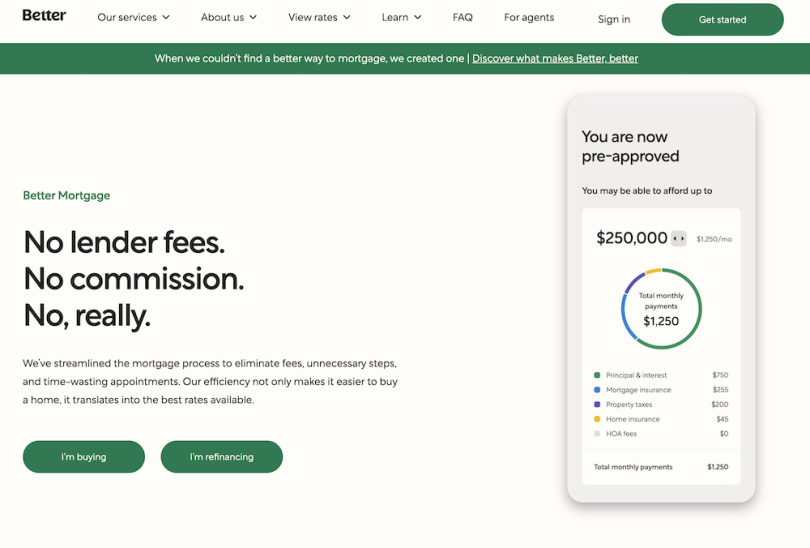 Better
Location: New York, NY
How it's using fintech in lending: Better provides access to the tools people need to become homeowners  while helping them avoid the unnecessary fees that can put a damper on the process. The company's services include mortgage lending, real estate, title insurance and homeowner's insurance while removing lender fees and commissions for a more equitable use of time and resources
Industry impact: Better's elimination of lender fees and commissions, as well as its instant loan estimates and access to dedicated real estate agents, has led to the company acquiring more than $400M in funding and providing $7.9B in home loans to date.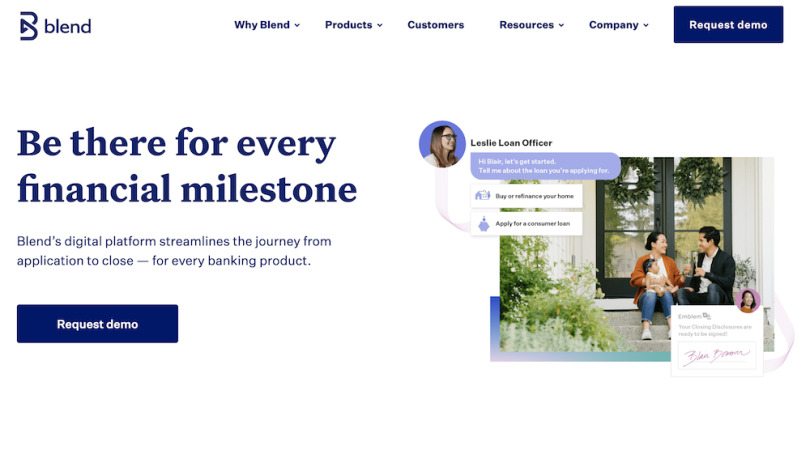 Blend
Location: San Francisco, CA
How it's using fintech in lending: Blend is a platform designed to help lenders speed up and simplify the application approval process for loans and mortgages. The platform is capable of reducing processing times by up to 50%through omnichannel customer engagement tools, automated risk management features and artificial intelligence baked into the process for thorough application analysis and prediction.
Industry impact: Blend has been used globally by banks and customers that include Wells Fargo, U.S. Bank, Assurance Financial and Affinity Federal Credit Union to process more than $2 billion in loans in a single day.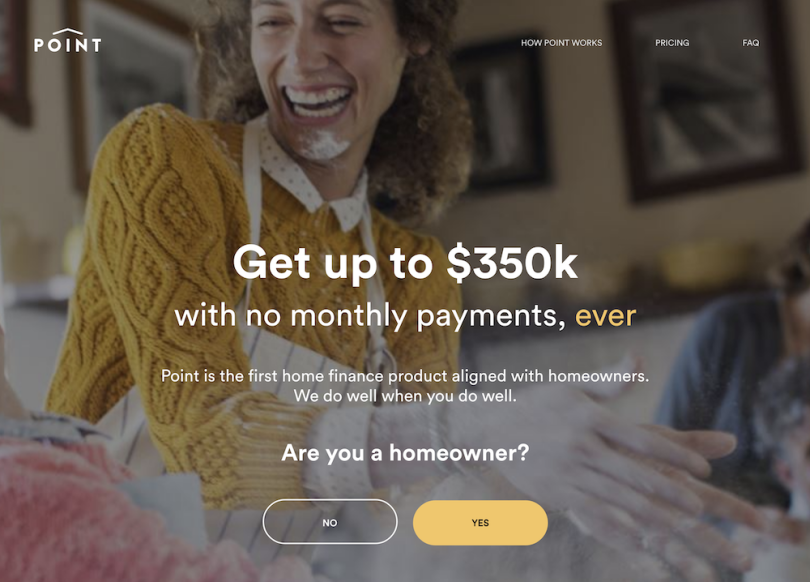 Point
Location: Palo Alto, CA
How it's using fintech in lending: Point introduces new and existing homebuyers to an alternative home financing method through a shared equity process. The company invests in a portion of the homebuyer's equity and provides them with between $35,000-$350,000 cash, depending on the home's value. Due to the unique investment setup, there are no monthly payments with Point and owners can use their extra cash flow to make important fixes or simply make payments on their property. Owners can then repay the investment when it's convenient for them either through refinancing or through a portion of the appreciation value if they decide to sell.
Industry impact: Point's unique investment model provides buyers and owners with more equity in the home purchasing process, made possible through more than $30M in funding to date.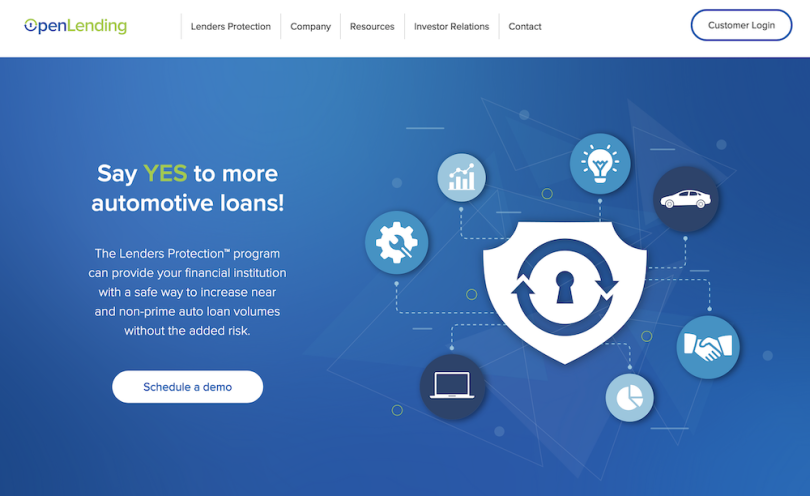 Open Lending
Location: Austin, TX
How it's using fintech in lending: Open Lending operates in both big data and high finance to provide risk modeling and decision making software to automotive lenders. The company's Lenders Protection solutions helps lenders utilize proprietary data and advanced decisioning analytics to increase near and non-prime auto loan volumes, leading to higher yields with less significant risk
Industry impact: Open Lending's automated lending services feature capabilities like loan analytics, risk-based pricing, risk modeling and automated decision technology, leading to the company being named as one of the 50 fastest growing companies in Central Texas every year from 2013 through 2018 by the Austin Business Journal.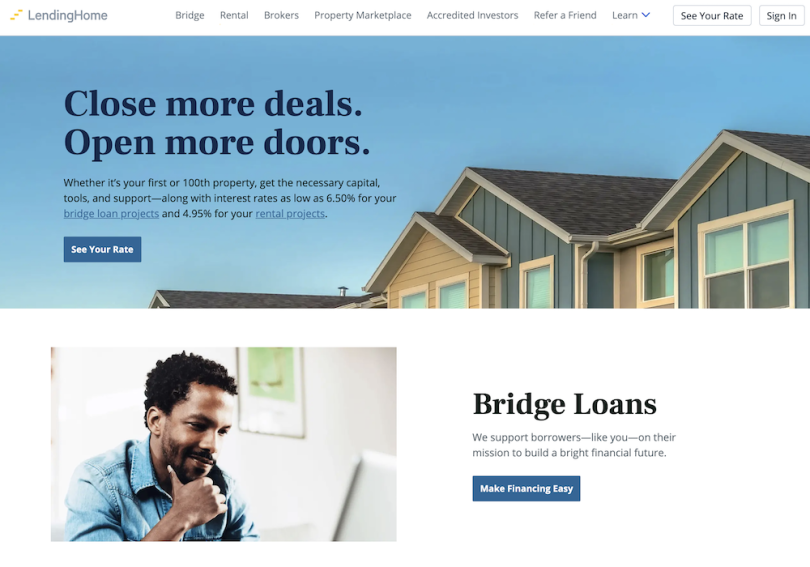 LendingHome
Location: San Francisco, CA
How it's using fintech in lending: LendingHome is a provider of flexible, short-term bridge loans for real estate investors who are looking to finance the purchase and rehab of an investment property. The company's short-term mortgages feature interest rates that start at 7.5%, providing greater liquidity and a scalability unseen from traditional loan providers.
Industry impact: LendingHome has financed over 20,000 investment projects to date, with cash loaned to rehabbers totalling more than $4 billion.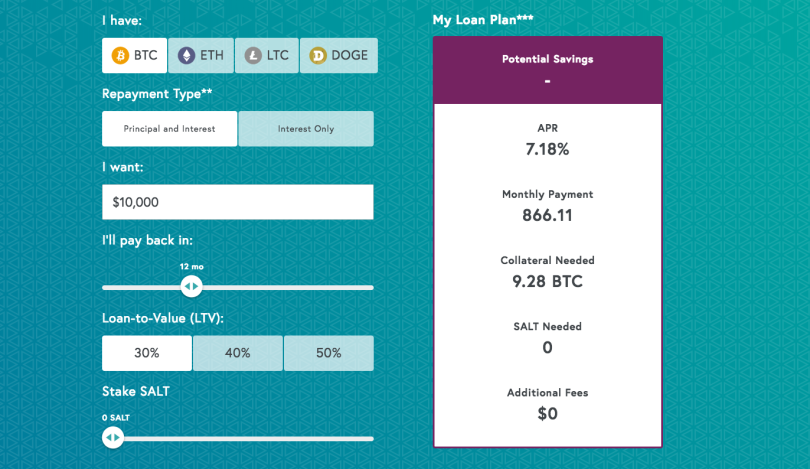 SALT Lending
Location: Denver, Colorado
How it's using fintech in lending: SALT lets borrowers leverage their cryptocurrency for loans. Borrowers can agree to terms ranging from one to 36 months on loans available for Bitcoin, Ether, Litecoin and Dogecoin. SALT uses blockchain evidence-based, chain-of-custody smart contracts to ensure the crypto is safely transferred. A borrower will then receive their money.  
Industry impact: Available in most U.S. states for business and personal loans, SALT has expanded internationally to countries like New Zealand, Brazil, Switzerland and the U.K.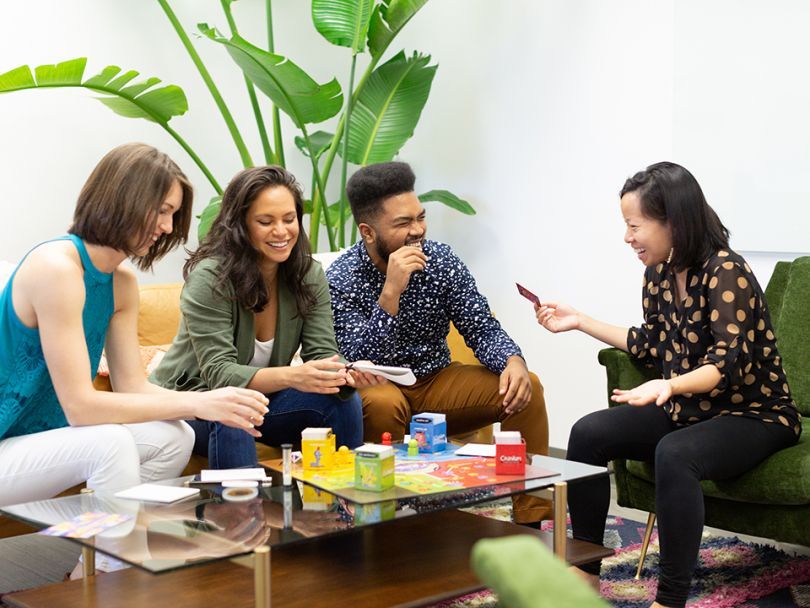 Tala
Location: Santa Monica, California
How it's using fintech in lending: Tala is using big data in its fintech to financially serve traditionally under-banked areas of the world. The company's consumer lending app underwrites loans using cell phone data- like social connections, texts, calls and bill payments to determine creditworthiness. By finding personalized loans using alternative methods, Tala assists three billion new consumers in building credit.
Industry impact: Tala has teams in Kenya, the Philippines, Tanzania, Mexico and India that are working to secure loans for individuals and small business owners through alternative credit checks. To date, the company has secured more than $500 million in loans for its borrowers.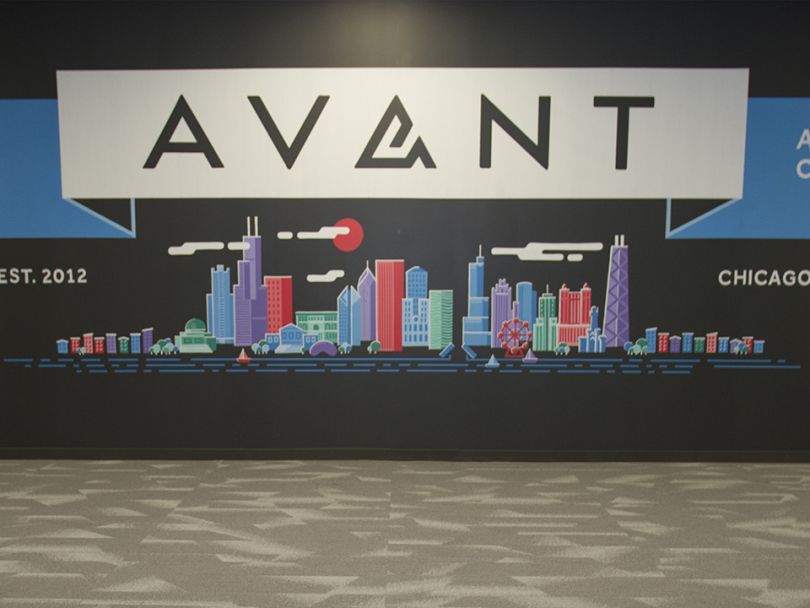 Avant
Location: Chicago, Illinois
How it's using fintech in lending: Avant uses fintech to simplify the loan application process. By providing some background information, selecting a loan option (debt consolidation, home improvement, emergencies, etc.) and signing a digital contract, loan-seekers can expect to see their $2,000 to $35,000 deposited into their bank account in as little as one day.
Industry impact: Avant's newest fintech tool is the Avantcard. The credit card helps users access lines of credit for smaller purchases like shopping or vacations or larger payments for a new car or home repair.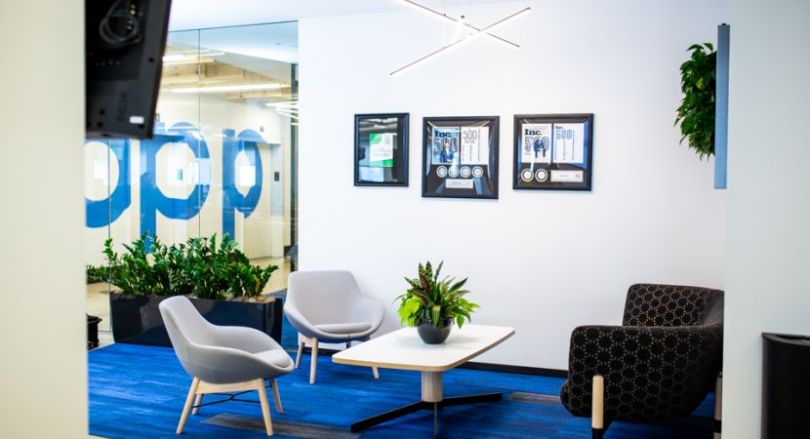 Opploans
Location: Chicago, Illinois
How it's using fintech in lending: Opploans gives its personal loan advocates the fintech tools they need to help personalize loans. Whether it's a loan for car repairs, rent or medical bills, Opploan's agents can use the technology to recommend the optimal loan for almost every situation. An applicant can get approved in as little as a few minutes and has the option to pay in installments.
Industry impact: In order to increase financial literacy, Opploans created a series of free interactive courses that teach users about different fintech tools and options to help them  take control of their financial situations.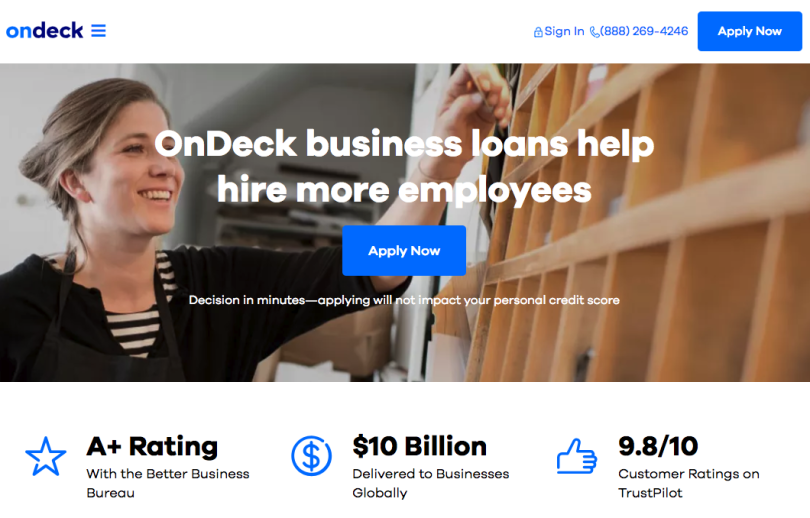 OnDeck
Location: New York, New York
How it's using fintech in lending: OnDeck is a financial platform that offers personalized loans and lines of credit to small and midsize businesses. Businesses looking for a loan identify what type of business they operate (restaurant, retail, tech company, etc.) and even define the purpose of the loan (expanding business, hiring employees, etc.). OnDeck's technology then creates personalized payment structures that best fit each situation.   
Industry impact: OnDeck has loaned more than $10 billion to small business owners. According to a company study performed, OnDeck's first $3 billion loaned created an $11 billion impact on the economy and added more than 74,000 jobs across the US.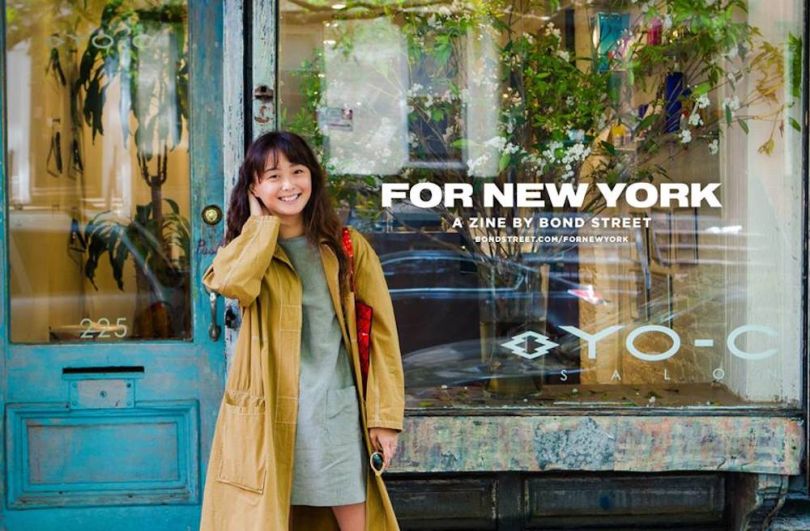 Bond Street
Location: New York, New York
How it's using fintech in lending: Bond Street uses data-driven algorithms to help small businesses secure loans. The company specializes in personalized loans for small businesses looking to open a new location, add inventory, boost their operations, refinance debt or expand their team. Profitability and a few other factors are taken into account before Bond Street is able to provide a personalized loan.
Industry impact: Bond Street has helped businesses — from mattress company Tuft & Needle to taco joint Tacombi — secure loans that helped to grow their operations.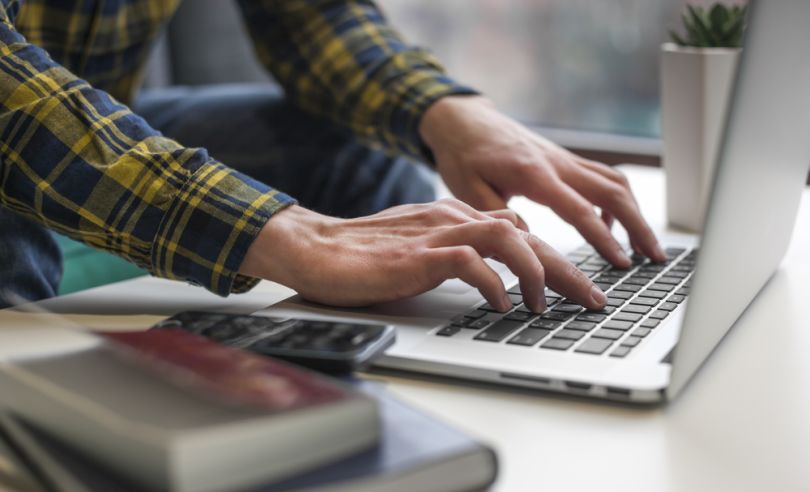 Braviant Holdings
Location: Chicago, Illinois
How it's using fintech in lending: Braviant Holdings combines analytics with big data to create more lending opportunities for people who are traditionally under-banked. The company's platform uses automated verification processes and real-time underwriting to help make quick and personalized lending decisions.
Industry impact: Braviant also includes brands like Chorus and Balance Credit, which help borrowers get cash loans quickly.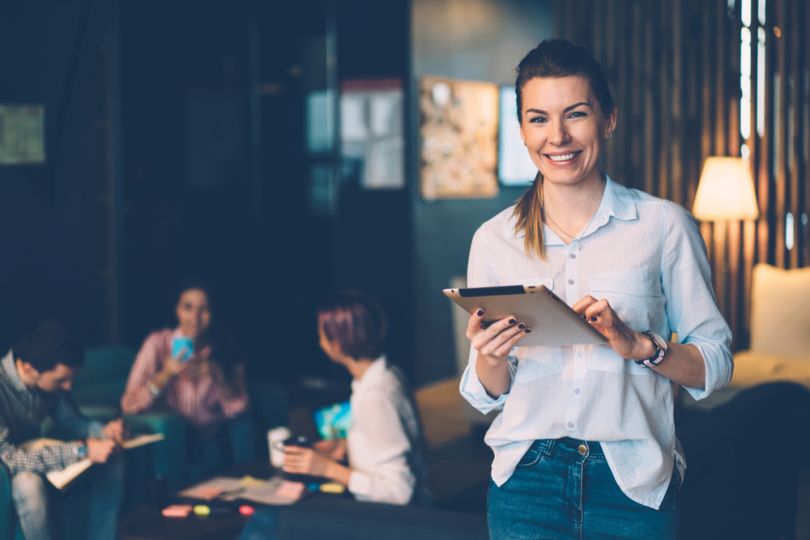 CrediFi
Location: New York, New York
How it's using fintech in lending: CrediFi provides data and analytics to commercial real estate (CRE) lenders. The company's big data platform tracks more than 10,000 U.S.-based lenders and the $13 trillion they've originated to map real estate lending industry trends. Additionally, CrediFi tracks the loans of more than six million property owners to ensure that lenders are making responsible, market-determined decisions.
Industry impact: In addition to information on lending, CrediFi's platform also has access to balance sheets, securitized loans and contact information of property owners for investors looking to make smart property investments.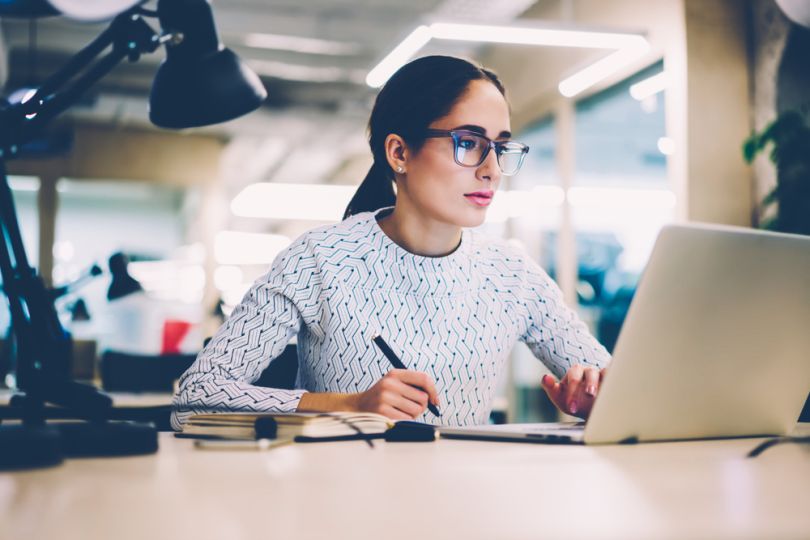 PeerIQ
Location: New York, New York
How it's using fintech in lending: PeerIQ is a data and analytics firm using big data to analyze and manage risk in the peer-to-peer lending sector. The company's SaaS platform sifts through the sea of data to bring transparency and responsible decision-making tools to loan originators, asset managers and underwriters.
Industry impact: A litany of former Wall Street executives are lining up to work with PeerIQ. The company counts the former chairman of the SEC and former CEOs of Morgan Stanley, Citigroup and Santander as just a few of its big-name wall street investors.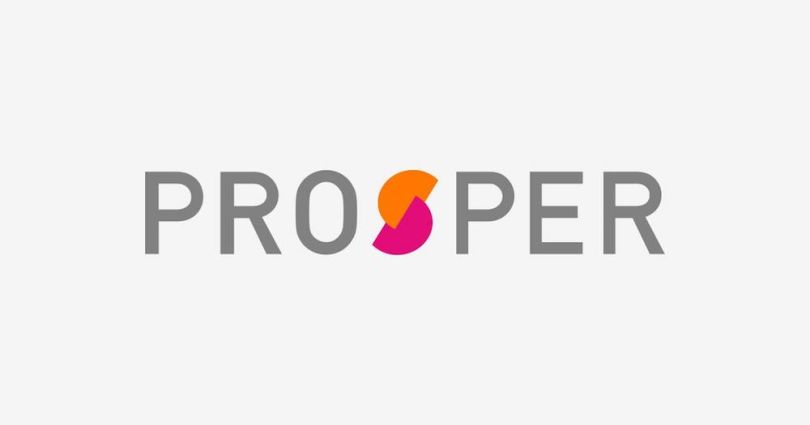 Prosper
Location: San Francisco, California
How it's using fintech in lending: Prosper connects people looking to borrow money with individuals and institutions looking to invest in consumer credit. Borrowers fill out a short survey — including preferred loan amount and how it will be used. The Prosper platform will then recommend loans that best fit the prospective borrower's needs.
Industry impact: Prosper processed more than $13 billion in borrowed money from more than one million loans to 850,000 people.

Fundbox
Location: San Francisco, California
How it's using fintech in lending: Fundbox uses big data analytics to help businesses quickly access loans and lines of credit. The company can make a credit decision in less than three minutes based on the information provided through a businesses' accounting software or bank account.  
Industry Impact: In an attempt to grant financial access to more entrepreneurs, Fundbox also offers special small business loans to women and minorities.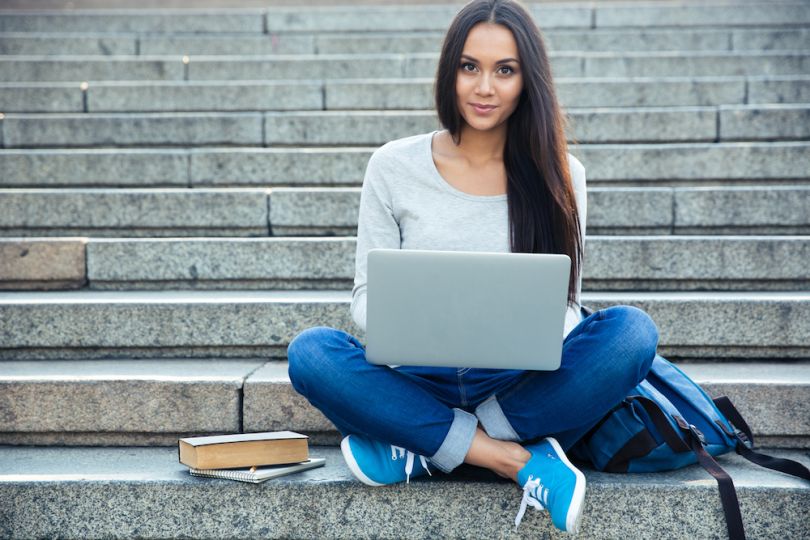 Earnest
Location: San Francisco, California
How it's using fintech in lending: Earnest uses its Precision Pricing tool to determine individualized student and personal loans. The company's proprietary technology asks the borrower how much they can afford to pay each month, and matches the user with a rate and term that works for them. Instead of standard rates and terms, Earnest uses personal data to formulate student, home, car, and medical loans that are based on an individual's unique situation.
Industry impact: Earnest maintains about $500 million in its loan portfolio and in 2017 distributed nearly $2 billion in student loans. 

Affirm
Location: San Francisco, California
How it's using fintech in lending: Affirm offers installment loans to consumers at the point of sale. Sometimes you really want something but don't have the cash to pay upfront. Affirm has partnered with hundreds of retailers to offer three-, six- and 12-month payment options that help customers plan out their payments over time.
Industry impact: The Affirm installment loan platform is used by global companies like Expedia, Wayfair and Peloton to give customers more financial flexibility.
Images via Shutterstock, social media and screenshots of company websites.