These 34 Fintech Payment Processing Companies Make Moving Money Faster, Simpler and More Secure
Updated:
September 20, 2021
Updated:
September 20, 2021
It's hard to remember what life was like before mobile apps allowed us to pay friends or merchants with a few taps. Whether it's person-to-person payments or business transactions, fintech innovations have made the way we move money around more convenient than ever.
Top Fintech Payment Companies to Know
Clover Network
SpotOn
Billd
Checkout.com
BillGO
Bigcommerce
Affinipay
Circle
Remitly
Stripe
Braintree
Aeropay
DailyPay
Bolt
PayPal
Ripple
Affirm
According to a 2017 study by Capgemini and BNP Paribas, people worldwide will make 726 billion digital transactions by 2020.
"Non-cash payments have increased in volume due to the rise in adoption of digital payment services across all market segments," Christophe Vergne, cards and payment practice leader at Capgemini, told CNBC.
The following fintech payment companies are contributing to this growing trend while making processing payments faster, simpler and more secure.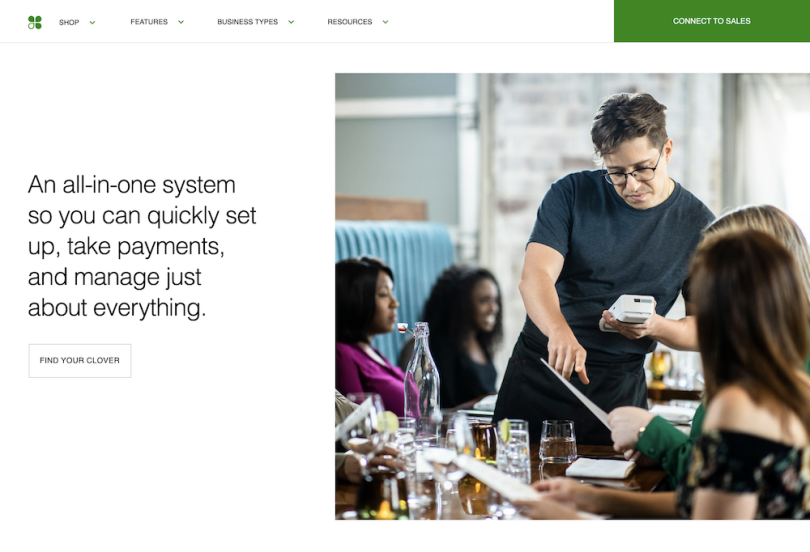 Founded: Sunnyvale, CA
How it's using fintech in payments: Clover Network offers an all-in-one payments solution to small businesses that allows them to take payments, manage invoicing, take online orders and much more. The platform is available on a variety of Clover's own all-in-one POS devices as well as software that can be run on laptops, phones or tablets, making it possible to do business virtually anywhere.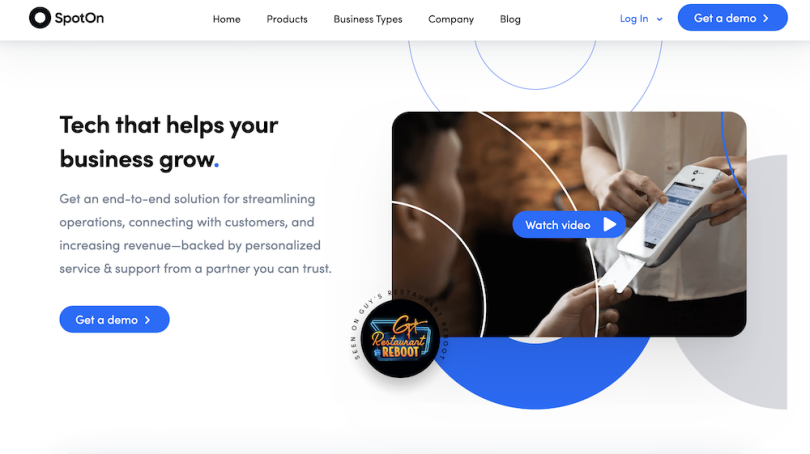 Founded: Chicago, IL
How it's using fintech in payments: SpotOn is dedicated to helping small businesses streamline operations, connect with customers and increase revenue by providing them with an end-to-end solution for managing all of their payments needs. From point-of-sale hardware for businesses of all kinds to powerful software that makes payments, appointments, online ordering, delivery virtual terminals and more a breeze, SpotOn helps small businesses take a leap forward and build more revenue.
Founded: Austin, TX
How it's using fintech in payments: Billd is a payment solution for the construction industry that allows contractors to acquire the supplies they need to complete a job and pay suppliers over a period of time. Suppliers are paid upfront by Billd before shipping any products to contractors while builders have a 120-day term to pay their balance, making it so cashflow never gets in the way of accepting exceptional jobs.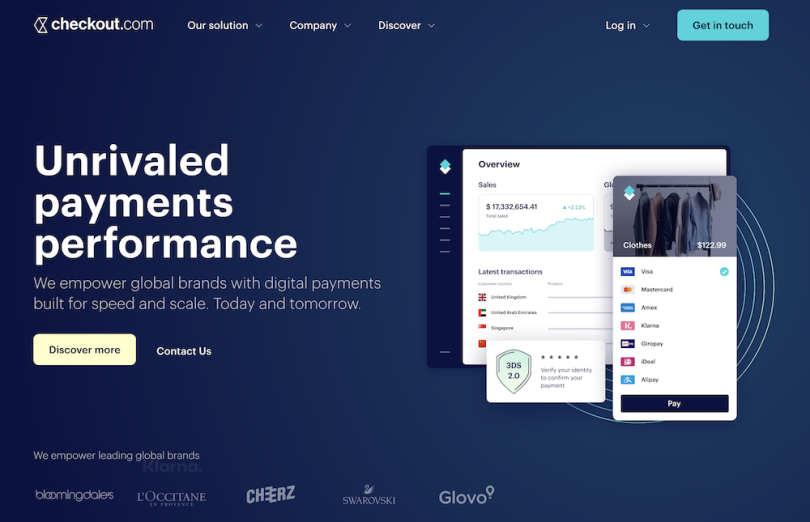 Founded: Fully remote
How it's using fintech in payments: Checkout.com provides a digital platform that empowers small businesses and global brands alike to grow to take their checkout process to the next level. The platform offers a convenient solution for both sending and receiving payments from most popular global payment methods, operating as a gateway, risk engine, acquirer and processor while featuring powerful fraud protection, convenient integrations and reporting data that helps raise conversions while lowering friction.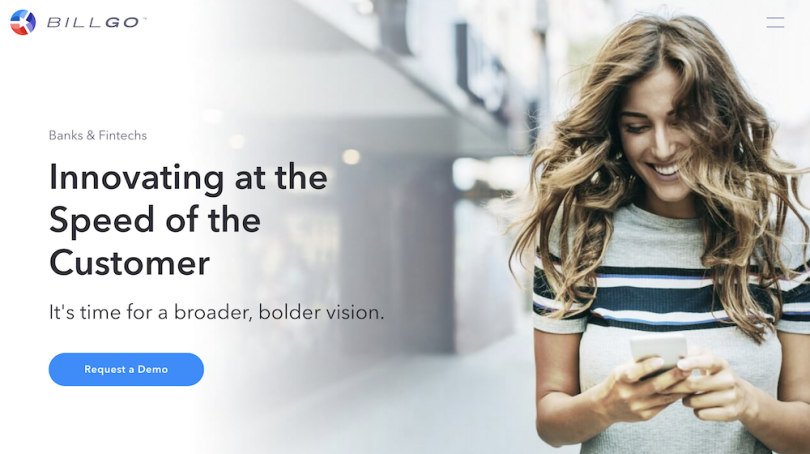 Founded: Fort Collins, CO
How it's using fintech in payments: BillGO works with banks, fintech customers, billers and consumers to provide an optimized method of making bill payments in one centralized location, leading to less missed payments and more time saved. Consumers can integrate their personal expenses into BillGO through powerful APIs and widgets, while banks, fintech companies and billers can adapt BillGO's technology to provide to customers to facilitate new revenue streams and generate more value from their investments.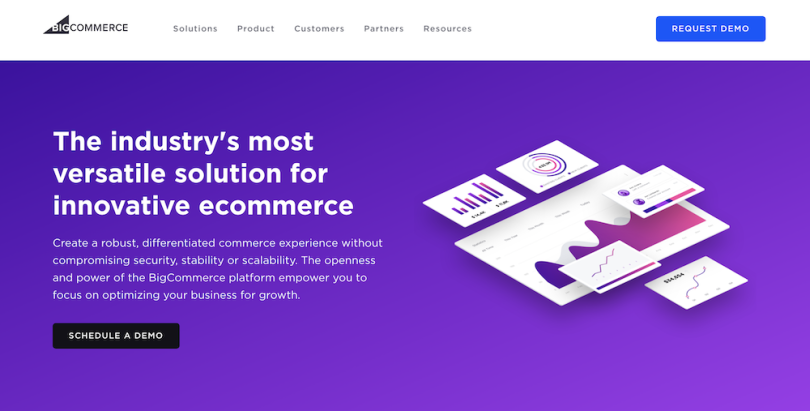 BigCommerce
Founded: 2009
How it's using fintech in payments: BigCommerce is a leading platform that allows small businesses and e-commerce shops of all kinds to build powerful online marketplaces and maintain them with ease. The cloud-based design platform includes both responsive templates or the option to build a fully customizable site from scratch, with Wordpress integration, mobile optimization, digital wallets and additional capabilities included to boost shopping and payment experiences.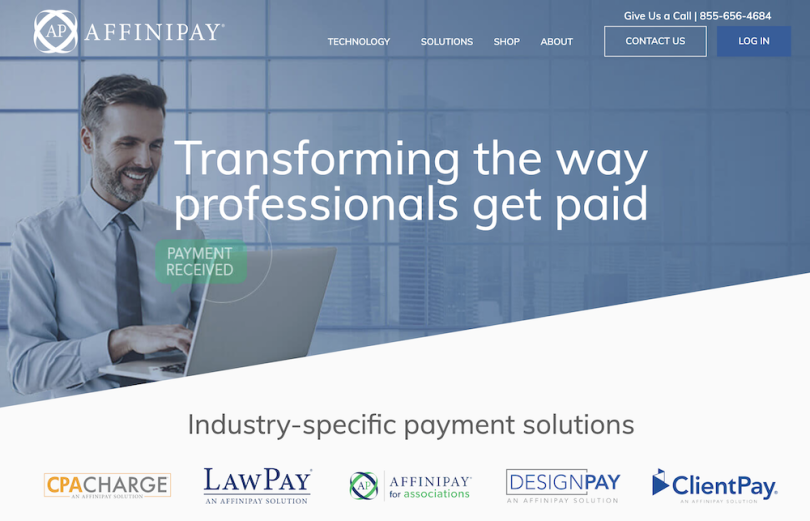 AffiniPay
Founded: 2005
How it's using fintech in payments: AffiniPay offers industry-specific payment platforms and gateways for professionals working in the law, accounting, psychology and associated industries. The platform features open APIs, unmatched security and in-house support to ensure a quality experience for all users, allowing them to schedule recurring payments, link payments to their website and dive into payment analytics to improve finances across the business.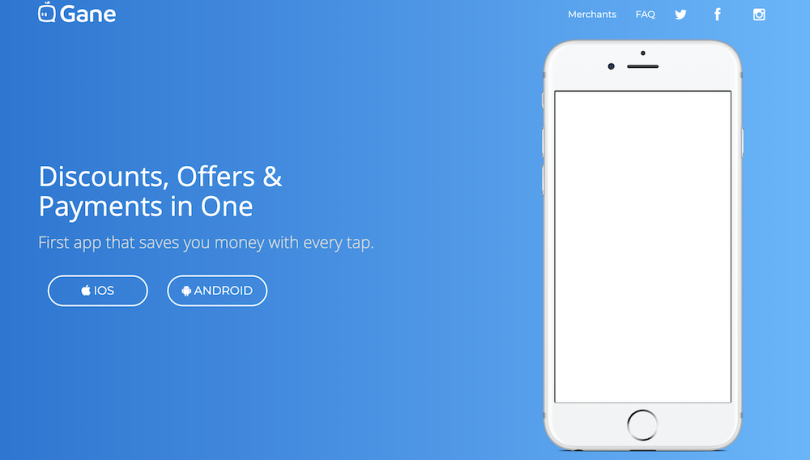 Gane
Founded: 2011
How it's using fintech in payments: Gane provides its users with a simplified platform that brings discounts, offers and payments capabilities into a single application, saving users money while streamlining their wallets. The platform is accepted by more than two million retailers and integrates with Apple Pay to offer more robust capabilities, with the ability to send and receive cash included as well.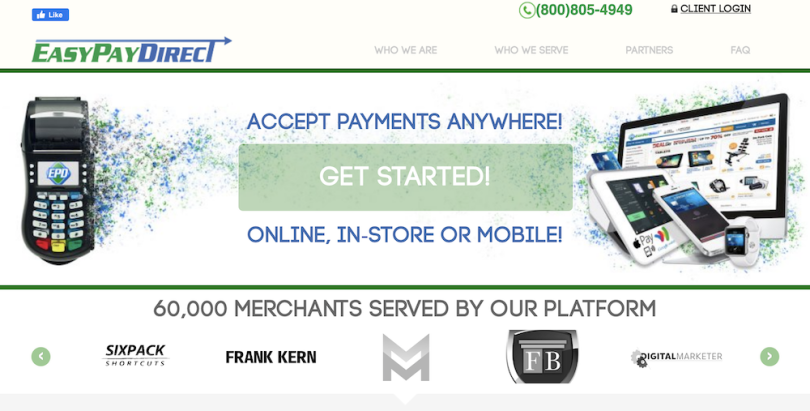 EasyPayDirect
Founded: 2008
How it's using fintech in payments: EasyPayDirect gives online and brick-and-mortar merchants an easy way to accept payments, focusing on those in industries considered "high-risk" to bring more equity to the payments process. The company works hard to understand its clients' businesses to provide the top level of specialized care possible.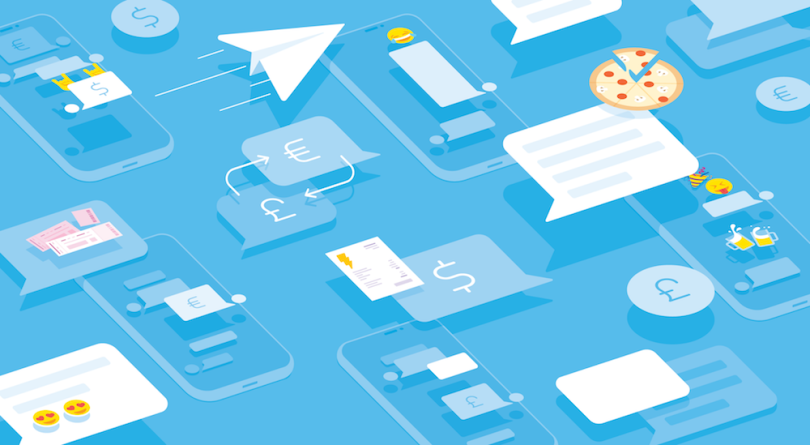 Circle
Location: Boston
How it's using fintech in payments: Circle introduced "Circle Pay" to facilitate payments between friends. The crypto investment and trading platform's payment feature is available in 29 countries and allows for individuals to instantly exchange US dollars, Euros and British Pounds with each other through the app.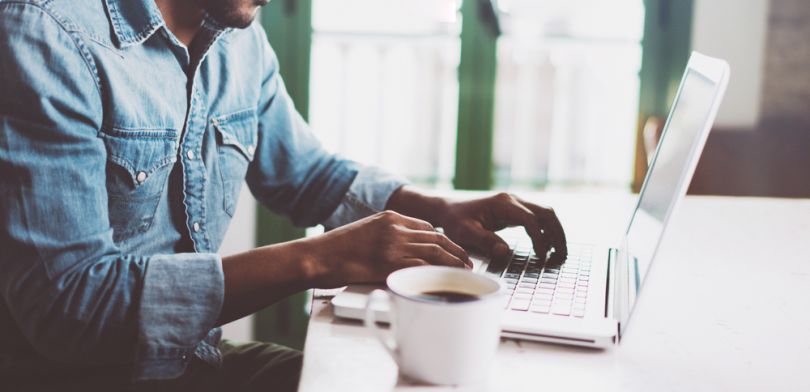 Flywire
Location: Boston
How it's using fintech in payments: Flywire helps craft personalized fintech payment platforms for a variety of international industries, including travel, education and healthcare. It can sometimes be difficult to keep track of payments, especially when dealing with international entities and different currencies. Flywire's global collection network fully reconciles global payments, and even allows for refunding, while keeping all involved parties up-to-date in real-time. Expedia, Boston Children's Hospital and Hilton Hotels have all used Flywire to process their international payments.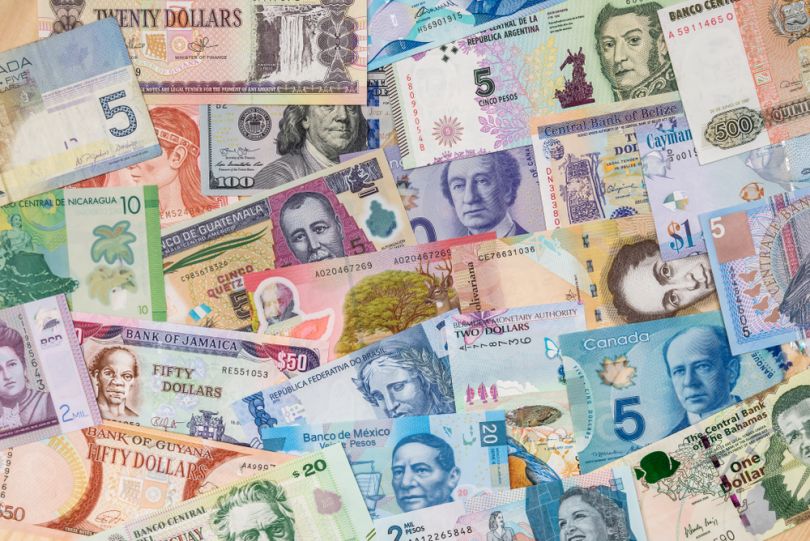 Remitly
Location: Seattle
How it's using fintech in payments: Remitly is a fintech company that aims to simplify international money transfers and payments. Through its thousands of global bank and cash-pickup partners, recipients can have money sent directly to a bank account or collect it in cash.
Industry impact: Whether sending money online or through a simple mobile application, Remitly users benefit from tracking capabilities plus more choices for speed and price of transfer.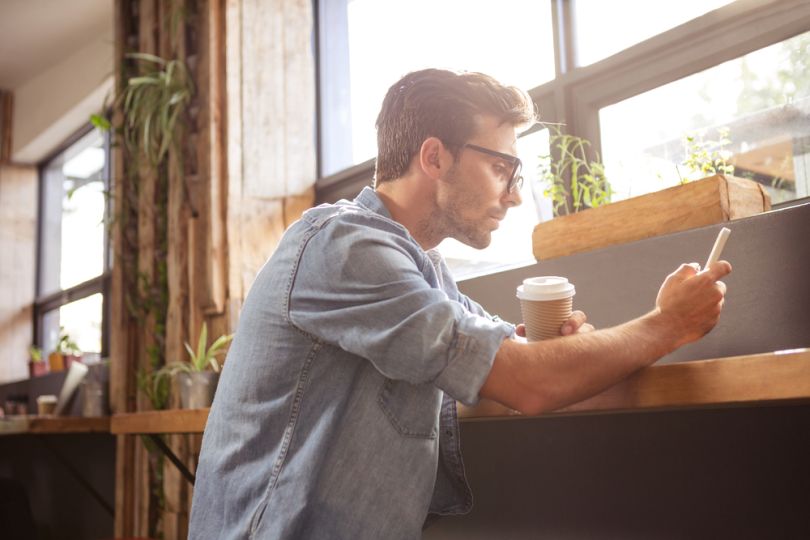 AeroPay
Location: Chicago
How it's using fintech in payments: AeroPay is a payment solution that saves businesses money on credit card processing fees. While many banks charge a 5% fee, the company's processing fees are only 1.25% of the total purchase and 1% of that is passed through to the customer as a cash back reward. All a customer needs to do to purchase their coffee or a new shirt with AeroPay is sync their bank account and the app will automatically connect when the customer enters a participating store.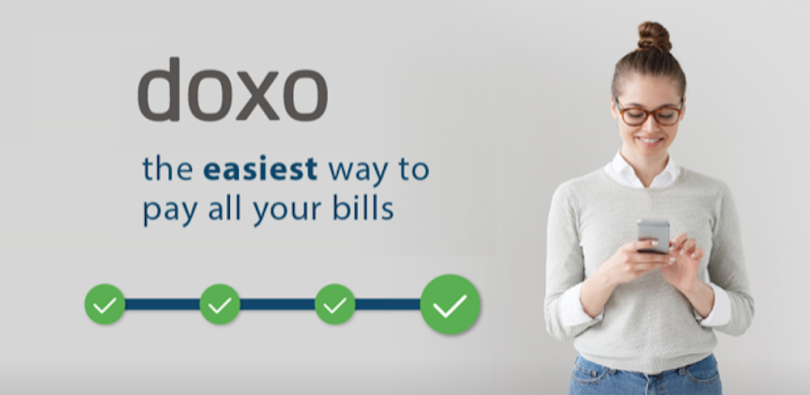 Doxo
Location: Seattle
How it's using fintech in payments: Doxo is an all-in-one bill payment platform that enables its users to pay their bills from a single account. Instead of having separate accounts for each utility, insurance or city government expense, doxo users can login to its site and send their money through the secure platform to the more than 100,000 payable billers in their system. The platform is also available in an app and sends alerts to keep you on top of all your different bills.  

DailyPay
Location: New York
How it's using fintech in payments: DailyPay allows for employees to decide when, and how often, they get paid. Employees build up an available balance for each hour they work. Then, they can choose to withdraw the money instantly at any time. When it becomes time for the official company payday, the amount the employees have already withdrawn is automatically reduced from their overall check. Companies, on average, have seen a 41% reduction in employee turnover with this fintech payment tool.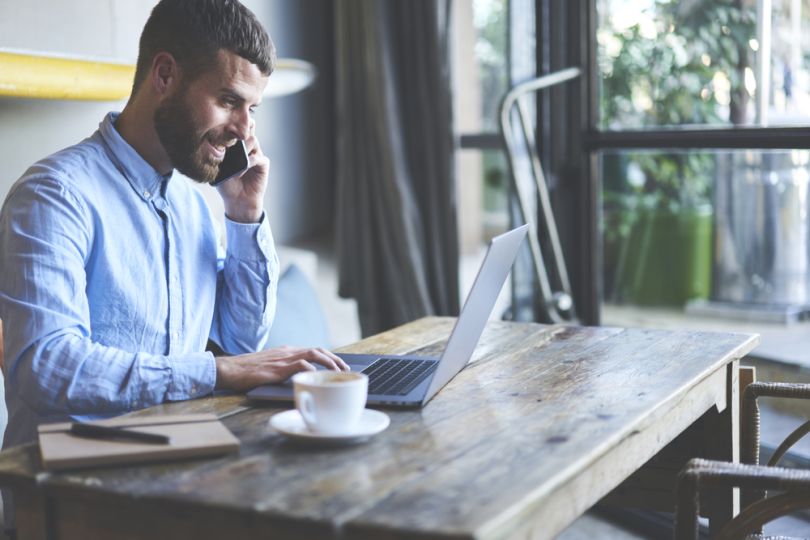 Q2ebanking
Location: Austin, Texas
How it's using fintech in payments: Q2ebanking builds fintech platforms for banks and credit unions. With these personalized platforms, banks are able to easily accept loan and credit card payments. Additionally, the company's analytics dashboard helps banks get to know their customer's payment habits, so they can craft personalized plans that benefit their members.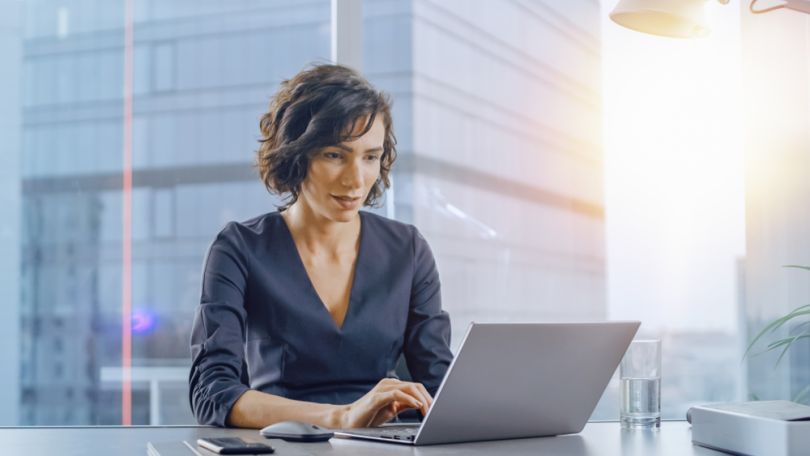 Headnote
Location: New York
How it's using fintech in payments: Headnote is a fintech payment platform for the legal industry. The platform features several ways for lawyers to accept payments, including credit card, eCheck and portal payments, as well as, an analytics dashboard that helps law firms automate their accounts receivable processes. On average, firms using Headnote get paid 70% faster than the industry average.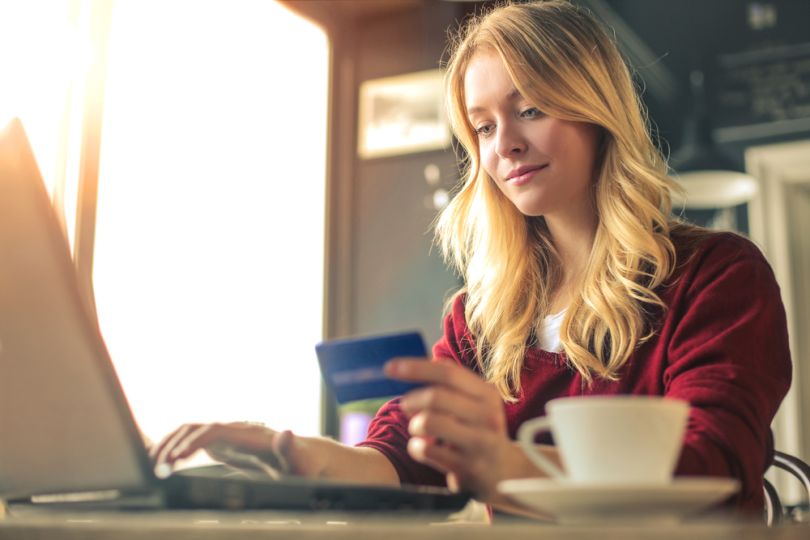 Quadpay
Location: New York
How it's using fintech in payments: Quadpay is an e-commerce payment tool that allows shoppers to choose the option to pay in four installments over six weeks, rather than all-at-once. Spreading out payments with 0% interest allows for consumers to better plan out their purchases and for retailers (like Ugg and eBags) to increase the average order value by up to 30%.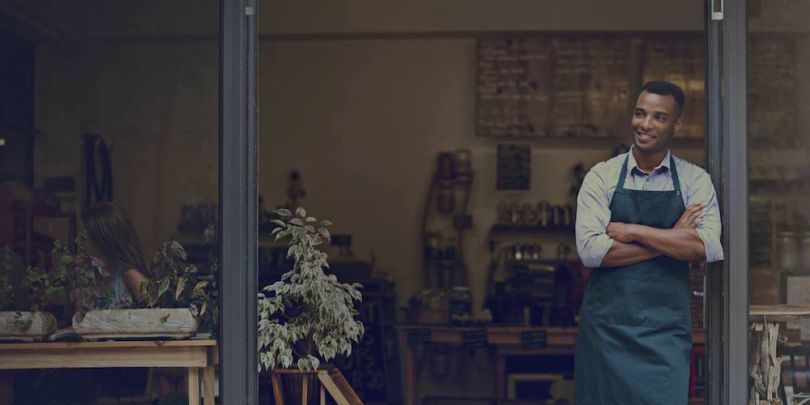 Plastiq
Location: San Francisco
How it's using fintech in payments: Plastiq's payment platform allows for businesses to pay almost any expense as a credit card transaction, even those payments that traditionally take checks (like rent). Business owners only need the information from their credit card, and the recipient payment info, in order for the platform to process a payment as credit. Hundreds of businesses have used Plastiq to pay everything from freelancers to mortgages and utilities.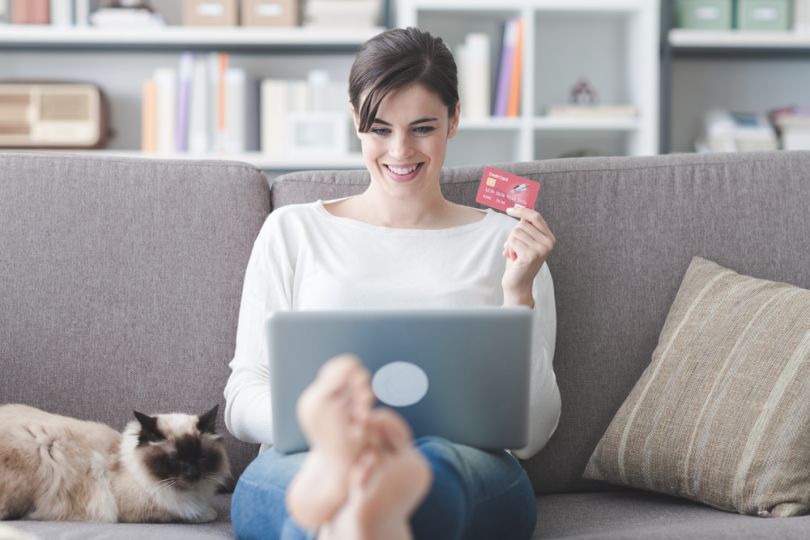 Bolt
Location: San Francisco
How it's using fintech in payments: Bolt provides frictionless payment processing and fraud protection for e-commerce sites. With fewer form fields and a mobile-friendly interface and an analytics dashboard, Bolt's payment processing can reduce a site's cart abandonment rate by 10%-20% on average.    

Ripple
Location: San Francisco
How it's using fintech in payments: Ripple uses blockchain to process and secure their RippleNet payment network. With RippleNet, customers have access to a network of more than 200 banks (including American Express, BMO and PNC), and they can make cross-border payments instantaneously. The company's blockchain helps to encrypt each payment and allows for each money transfer to be easily traceable.   

Affirm
Location: San Francisco
How it's using fintech in payments: Affirm offers e-commerce shoppers the ability to pay off their purchase over an extended period (up to 36 months). With different payment plan options, shoppers can buy everything from vacations to shoes and cars, and pay them off over a few months (instead of all at once). Affirm is already used by a wide variety of well-known brands, like Peloton, Warby Parker, Expedia and Wayfair, to help customers craft payment options that work for them.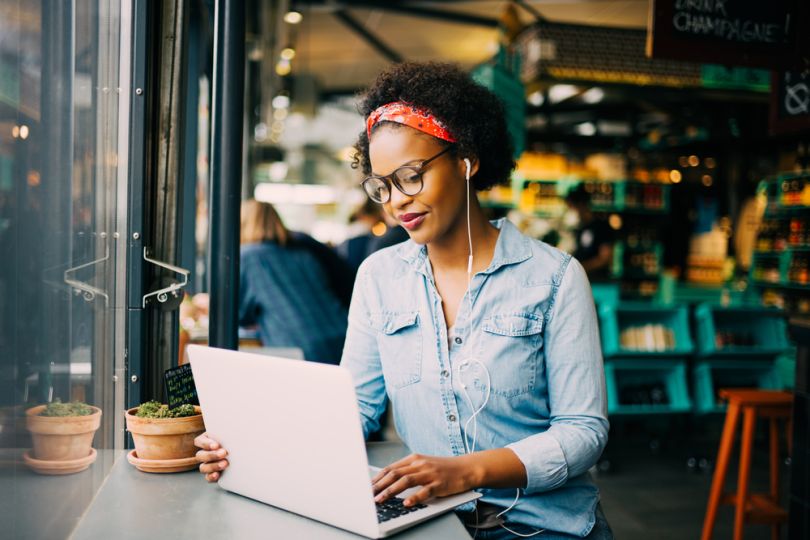 Checkbook
Location: San Mateo, Calif.
How it's using fintech in payments: Checkbook's digital checks are a way for businesses and individuals to disburse and monitor payments digitally and in real-time. With instant payments, automatic reconciliation and the ability to disperse checks to multiple payees at once, large companies, like DHL, are cutting down on the time it takes to process and clear check-based payments.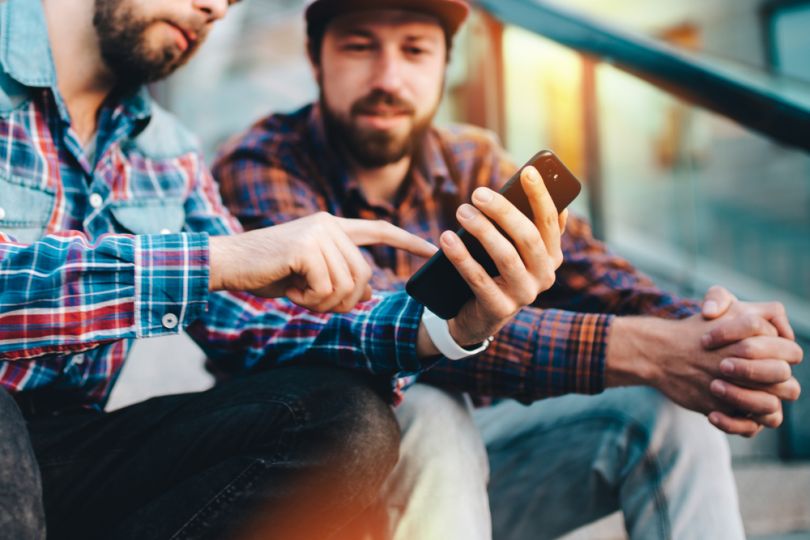 INSTO
Location: San Francisco
How it's using fintech in payments: INSTO is the world's first P2P payment platform that enables buyers and sellers to schedule payments over time. Want to buy a bike from your friend or pay your rent to your roommate? With INSTO, both parties agree on payment plans that work for them and the app will automatically process each installment as scheduled.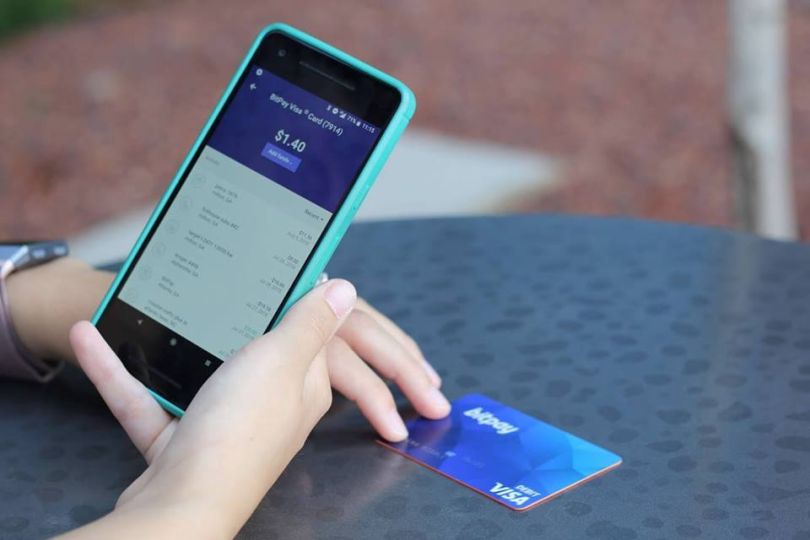 Bitpay
Location: Atlanta, Ga.
How it's using fintech in payments: BitPay creates tools for Bitcoin transactions and currently used by thousands of businesses. Founded in 2011, early in Bitcoin's existence, the service makes it easier for businesses and consumers to use Bitcoin regularly. Using BitPay's technology, companies can accept payment by email, website or in person. Consumers can also manage and use their Bitcoin.  
Industry impact: Ohio recently made it possible for businesses to pay taxes using cryptocurrency. BitPay currently handles those payments.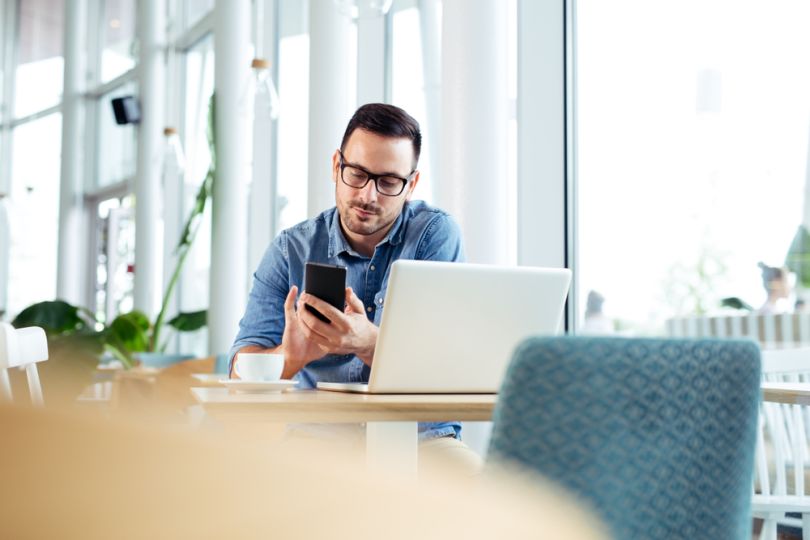 Billtrust
Location: Lawrenceville, N.J.
How it's using fintech in payments: Billtrust is a payment cycle solution that automates the invoice to payment process. The company provides a range of solutions from credit management and invoicing to virtual payments and cash flow automation.
Industry impact: Billtrust works largely with companies in the manufacturing, distribution, transportation, business services and machinery industries. U.S. Foods used Billtrust's services to automate payment data extraction, eliminating redundant operations between its headquarters and branches. Doing so centralized the distributor's payment processing and ultimately decreased order-to-cash costs by 40%.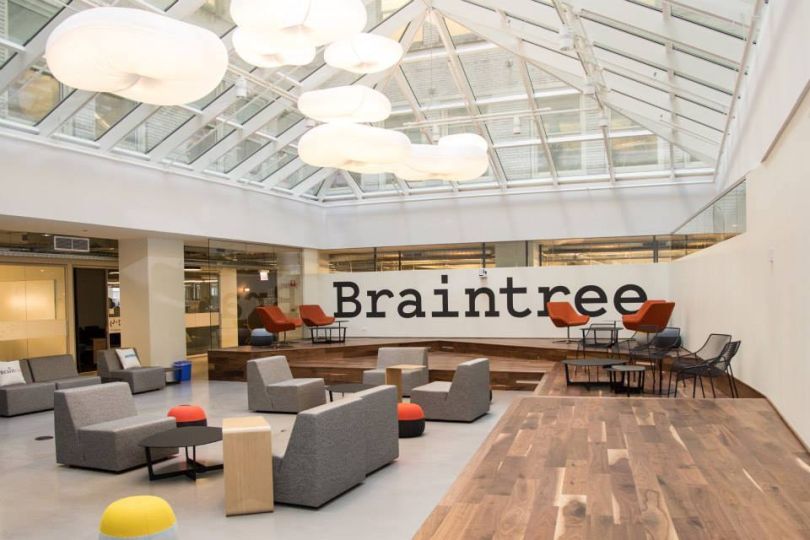 Braintree
Location: Chicago
How it's using fintech in payments: Braintree, a service of PayPal, is a payment platform for enterprises to accept and process mobile payments from apps and websites that helps decrease cart abandonment and drive conversion rates.
Industry impact: Braintree's payment and mobile tools let companies like Casper and Uber spend more time on important tasks and less on transactional needs.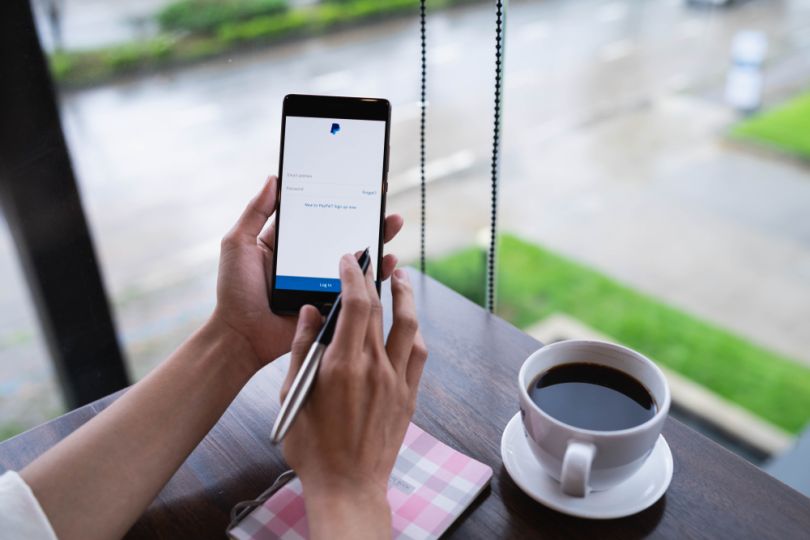 Paypal
Location: San Jose, Calif.
How it's using fintech in payments:  PayPal is a platform for personal and business transactions, transfers, payments and credit services. Currently accepted by millions of websites, PayPal is valid in more than 200 markets around the world.
Industry impact: Beyond digital goods, PayPal is used for government payments, online donations, political fundraising and education payment processing.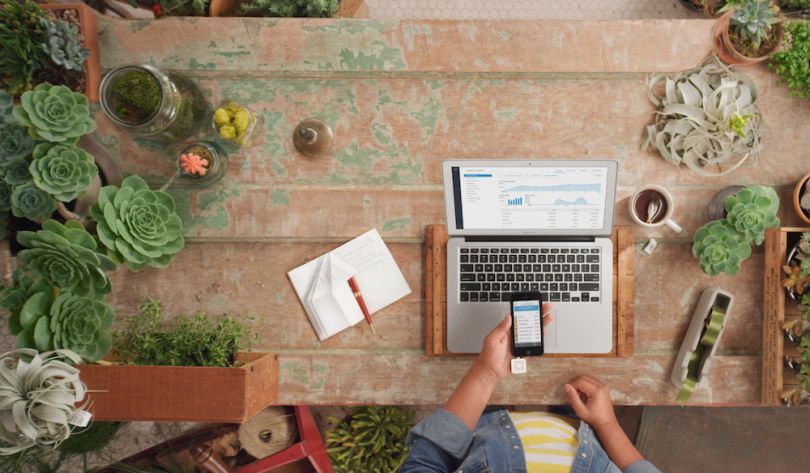 Square
Location: San Francisco
How it's using fintech in payments:  Square provides payment and point of sale solutions, as well as hardware products for small and mid-sized businesses. The company's popular Square Reader is a mobile credit card processor that lets companies accept payments without a traditional point of sale system.
Industry impact: Square's service lets businesses more easily set up a fee-less transaction service that's safe, quick and eliminates long waits between deposits.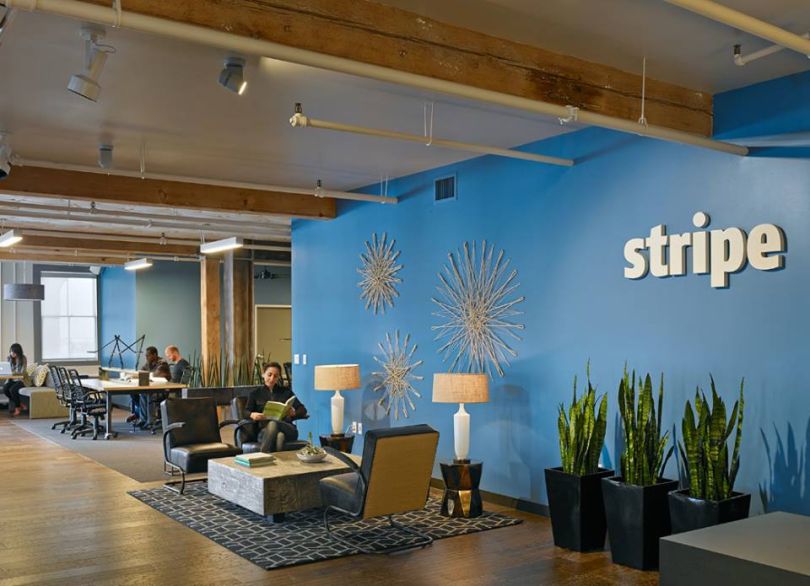 Stripe
Location: San Francisco
How it's using fintech in payments: Stripe provides financial and software services to companies with online businesses like subscription services, on-demand marketplaces and crowdfunding. Stripe helps companies grow quicker by providing foundational tools for starting and growing an online business. The cloud-based service allows companies to setup recurring billing for customers, accept payments or set up an entire marketplace.
Industry impact: Stripe is used by a myriad of well-known online businesses across industries like Blue Apron, Warby Parker and Salesforce.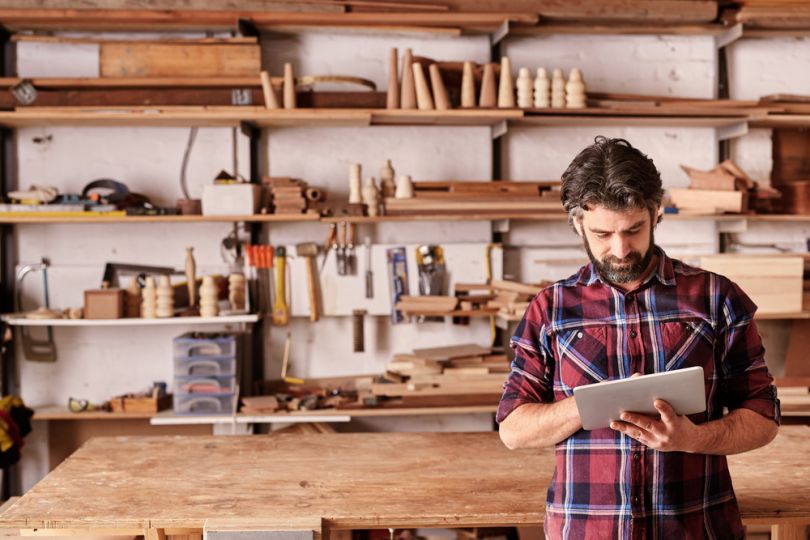 Veem
Location: San Francisco
How it's using fintech in payments:  Veem is a service for international business payments using a network of companies around the world. Veem works with small businesses, allowing them to make transactions in local currency.  
Industry impact: As of September 2018, Veem's services reach 80,000 customers across 96 countries. The company uses proprietary technology, combining blockchain, treasury and existing rails to provide safe, trackable payments.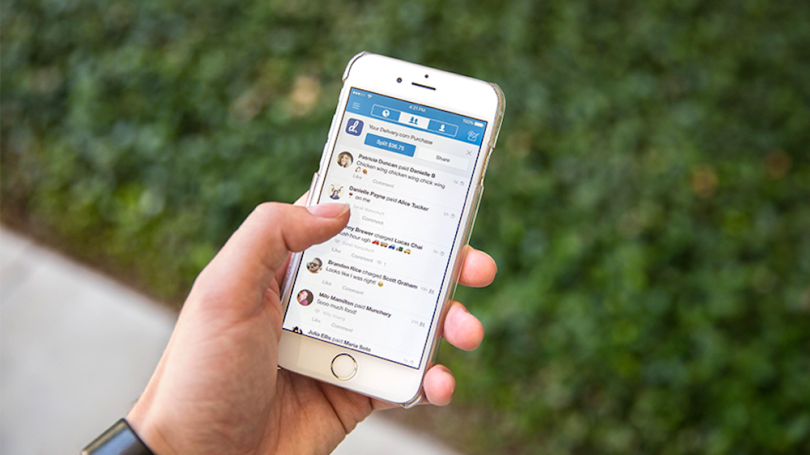 Venmo
Location: New York
How it's using fintech in payments:  Also a service of PayPal, Venmo is a mobile payment platform for users to digitally send money to one another and make purchases. The platform allows users to link cards or bank accounts so money can be transferred quickly to other users or merchants.
Industry impact: Venmo is now accepted at many destinations like Poshmark, J Crew, Forever21, Lululemon and Seamless.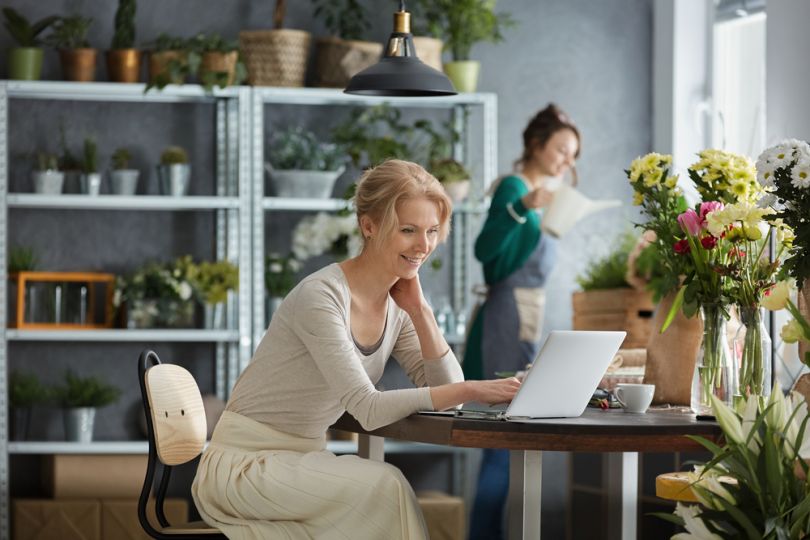 Verifi
Location: Los Angeles
How it's using fintech in payments: Verifi provides payment protection and e-commerce solutions for companies ranging in sizes and industries. The service helps businesses with e-commerce issues like online fraud and chargebacks.
Industry impact: According to Verifi, the company services 25,000 accounts around the world and its solutions can stop up to 50% of chargebacks.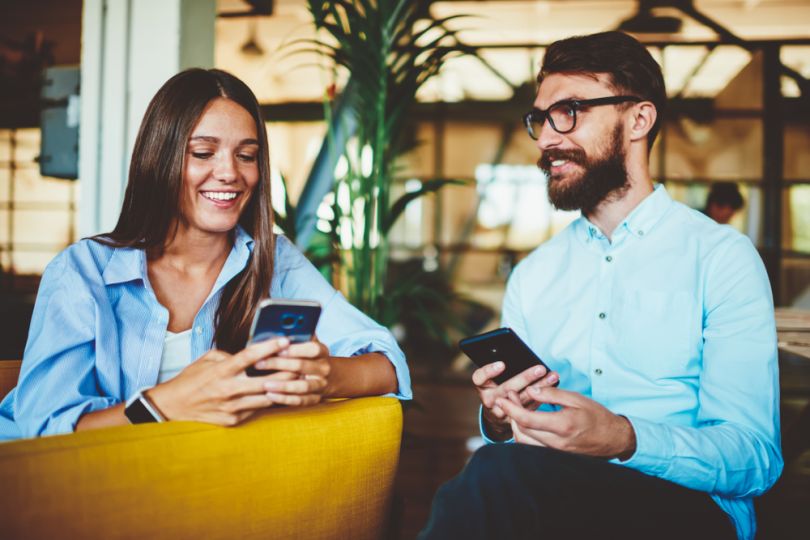 Zelle
Location: Scottsdale, Ariz.
How it's using fintech in payments:  Owned by Early Warning Services, a financial services company, Zelle is a person-to-person payment application that sends money quickly. The application enables users to send money with an email address or phone number regardless of the sender or recipient's banks.
Industry impact: Partnering with banks and credit unions across the country, Zelle transfers payments straight to bank accounts in minutes, instead of waiting days.
All images via Shutterstock and social media