17 E-Commerce Companies Ushering in a New Era of Online Retail
Updated:
October 13, 2021
Updated:
October 13, 2021
It's no secret that commerce has changed significantly over the past decade. The rise of experiential marketing and social media has transformed the retail experience, granting brands greater access to consumers' lives, and in doing so, a deeper understanding of the ways in which they make purchases online. As a result, e-commerce has become one of the most fertile and fast-growing industries in the world, transforming the consumer journey into a digital, interactive one. While many people continue to buy products through their mobile phones or laptops, others are using things like smart mirrors to make their next big purchases. As technology rapidly advances, so, too, does the e-commerce industry — and it's making a major economic impact. According to reports, retail e-commerce sales around the world generated the equivalent of 3.53 trillion U.S. dollars in 2019 alone. 
As an industry with so much lucrative potential, e-commerce has naturally spawned one of the nation's most robust job sectors. According to the U.S. Bureau of Labor Statistics, e-commerce jobs across the country are expected to reach nearly 450,000 by 2026. In light of the industry's continuous evolution, it's no surprise that there has been a substantial increase in e-commerce companies. As the world moves even deeper into the digital age, these organizations are doing their part to make online shopping as seamless, safe and transparent as possible. These e-commerce experts have toppled the retail industry with the creation of powerful platforms capable of indelibly changing the ways in which consumers interact with their favorite brands. Whether they're redefining the online grocery experience or making it easier for local businesses to connect with customers, e-commerce companies nationwide are ushering in a new era of online retail.  
We've rounded up 17 of the nation's most impressive e-commerce companies to give you a closer look into this fast-growing industry. 
E-commerce Companies to Know
Wish
Fivestars
Instacart
Wing
Postmates
Chewy
BigCommerce
Drizly
Hims & Hers
Shift Technologies
Founded: 2013
Location: Fully Remote
Funding: $484M 
What they do: Because many car buyers desire high quality for a manageable rate, Shift is providing a convenient, digital way to select used vehicles. Shift tracks industry data to determine fair prices, offers a detailed history of each model, and ensures smooth test drives and online purchases. This way, customers spend less time maneuvering through the car-shopping process and more time behind the wheel. 
Founded: 2017 
Location: Fully Remote
Funding: $233.2M
What they do: Not everyone is comfortable navigating the healthcare system, so Hims & Hers is bringing various services to patients in a remote setting. Once someone creates their digital profile, Hims & Hers provides a network of experienced practitioners and convenient delivery of prescriptions. Whether it's skin care or sex health, people can gather the advice and resources they need through the platform of Hims & Hers.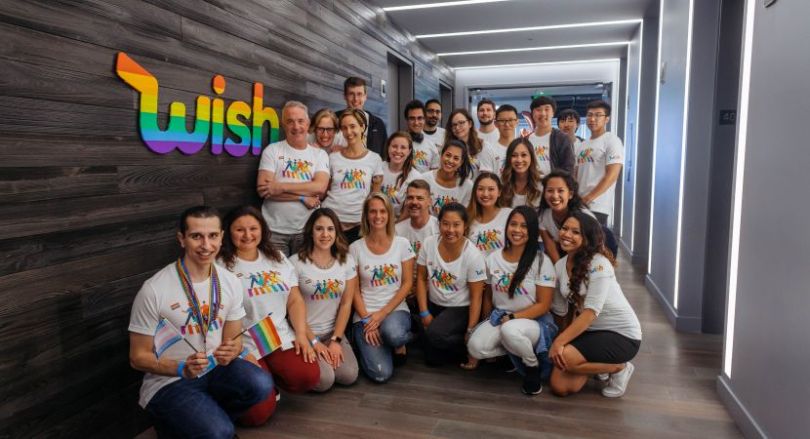 Wish 
Founded: 2010
Location: San Francisco, CA
Funding: $1.6B
What they do: Launched by Peter Szulczewski and Danny Zhang, Wish offers a mobile e-commerce platform that connects consumers with a wide selection of products. Items purchased through the company's platform are shipped directly from merchants, resulting in prices that are 60 to 90 percent cheaper than they would be in stores. Wish's platform offers a broad range of products, from fashion and accessories to home decor and appliances.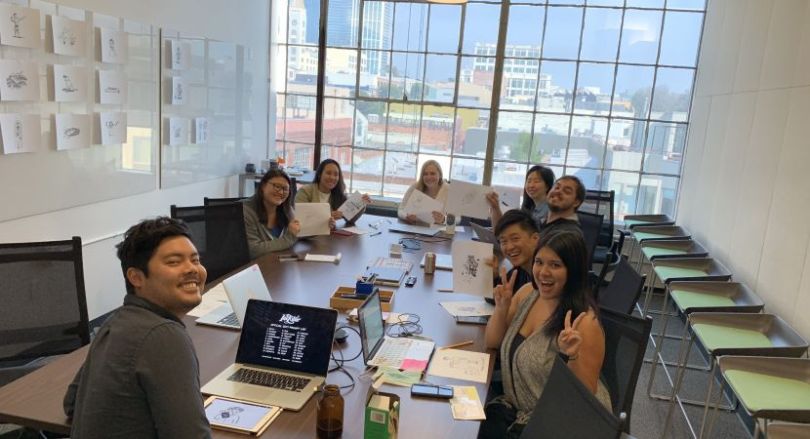 Fivestars 
Founded: 2011
Location: San Francisco, CA
Funding: $92.7M
What they do: Fivestars seeks to support local businesses and their communities by turning transactions into relationships. The company enables small businesses to offer their customers a flexible, digital rewards program, which is designed to boost customer acquisition and loyalty and retention. Fivestars works directly with businesses' point-of-sale (POS) system to collect payments, while customers can easily sign up in-store or through an app.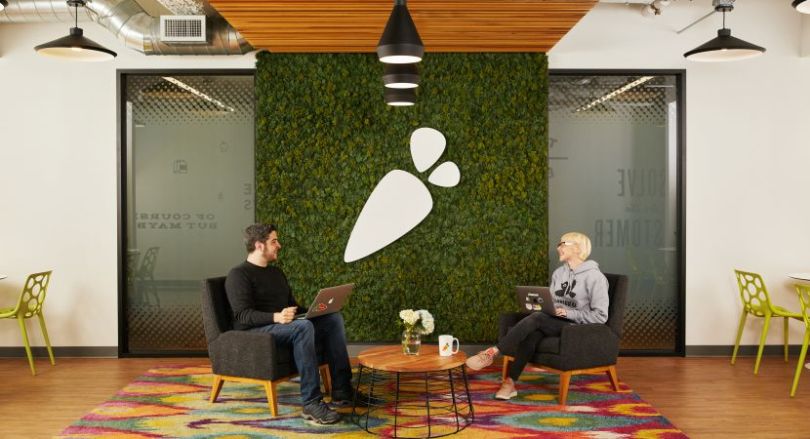 Instacart 
Founded: 2012
Location: San Francisco, CA
Funding: $2.2B
What they do: Instacart operates an online e-commerce platform dedicated to grocery delivery. The company partners with retailers and pharmacies to offer same-day delivery and pickup services while providing consumers access to exclusive deals at their favorite local stores. Instacart currently offers its services in cities across North America including Chicago, Austin, New York City and Atlanta.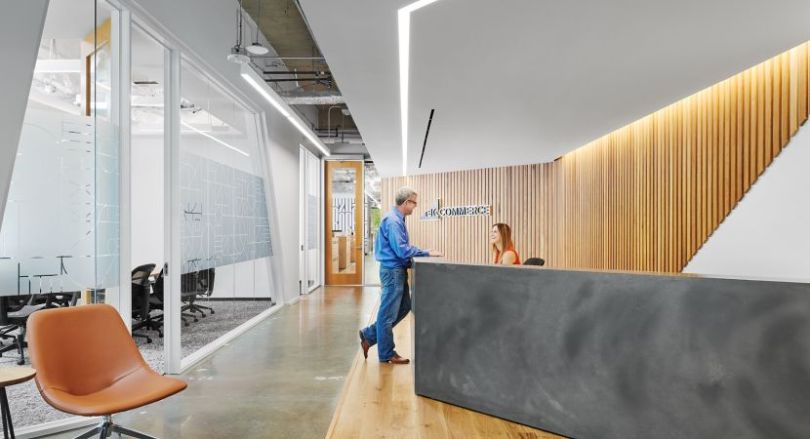 BigCommerce 
Founded: 2009
Location: San Francisco, CA
Funding: $219.2M
What they do: BigCommerce aims to ignite a new era of e-commerce with its open SaaS platform. The company's platform is designed to enable cross-channel commerce, boasting the ability to integrate with top marketplaces like eBay and Google Shopping in addition to helping businesses capture more customers on social channels and keep in-store sales automatically updated with native point-of-sale (POS) systems. BigCommerce also allows businesses to offer discounts and promotions to customers while enabling them to make purchases using digital wallets such as Apple Pay and PayPal One Touch.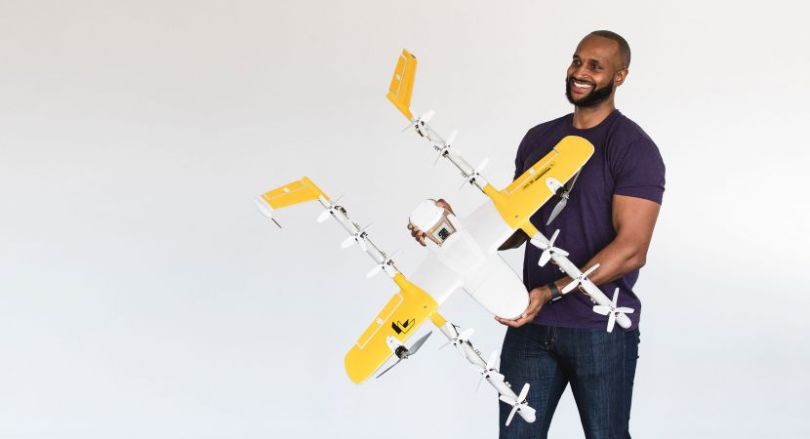 Wing 
Founded: 2018
Location: Palo Alto, CA
What they do: Wing offers an on-demand drone delivery service in cities across the United States, Finland and Australia. Through the company's app, users can discover local businesses and place an order, which is then flown via drone to their doorsteps and can be tracked in real-time. Wing's zero-emissions aircrafts are capable of keeping items level and steady and boast a small wingspan, enabling them to fly further, faster and more efficiently.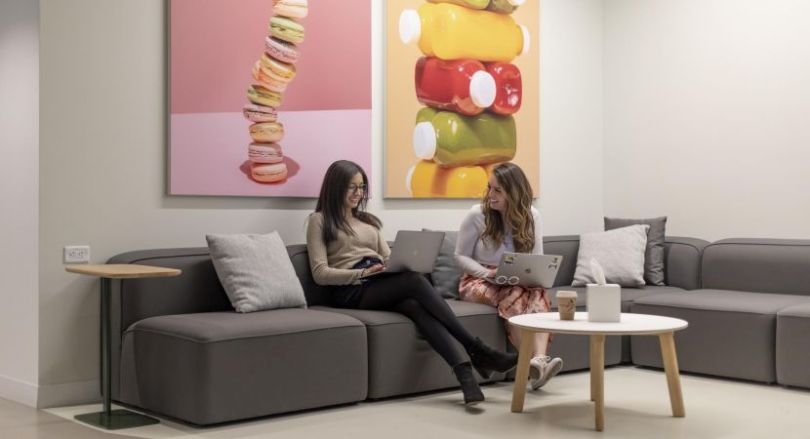 Postmates 
Founded: 2011
Location: San Francisco, CA
Funding: $903M
What they do: Founded by Bastian Lehmann, Sean Plaice and Sam Street, Postmates operates an online delivery platform. The company's platform connects customers with local couriers, enabling them to place delivery orders with their favorite restaurants and retailers. Postmates currently operates across all 50 U.S. states.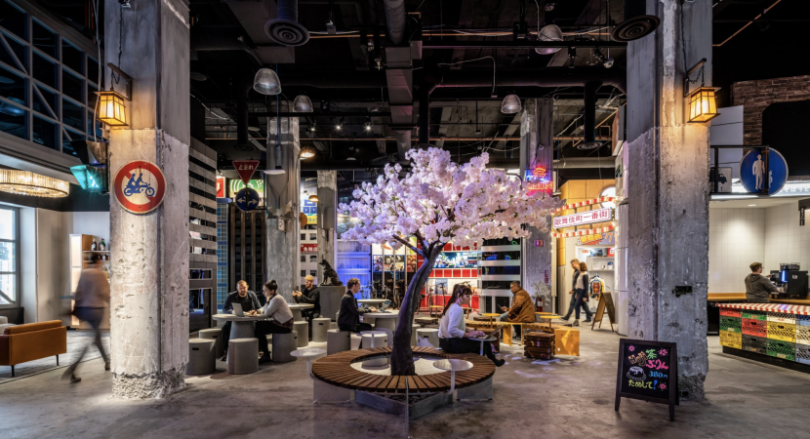 Crunchyroll 
Founded: 2006
Location: San Francisco, CA
Funding: $26.8M
What they do: Crunchyroll serves as the world's largest online destination for anime and manga. With a focus on creating 360-degree experiences for fans, the company offers access to streaming video, global sponsored events, games, print publications and merchandise. Crunchyroll offers its services in more than 200 countries and territories.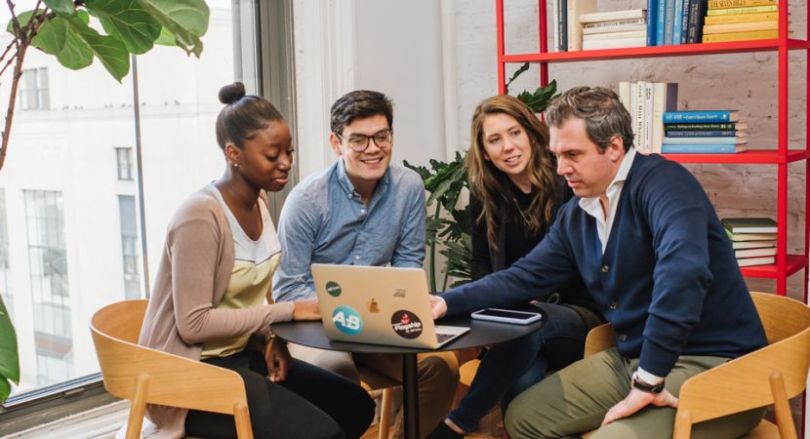 AB Tasty 
Founded: 2009
Location: San Francisco, CA
Funding: $24.2M
What they do: AB Tasty is dedicated to offering retailers access to customer experience optimization. The company's AI-driven platform enables organizations to deliver their customers personalized, compelling experiences while providing product teams access to easy-to-use feature flags, progressive roll-out features and server-side testing. AB Tasty's client base includes L'Oreal, USA Today and Ashley HomeStore.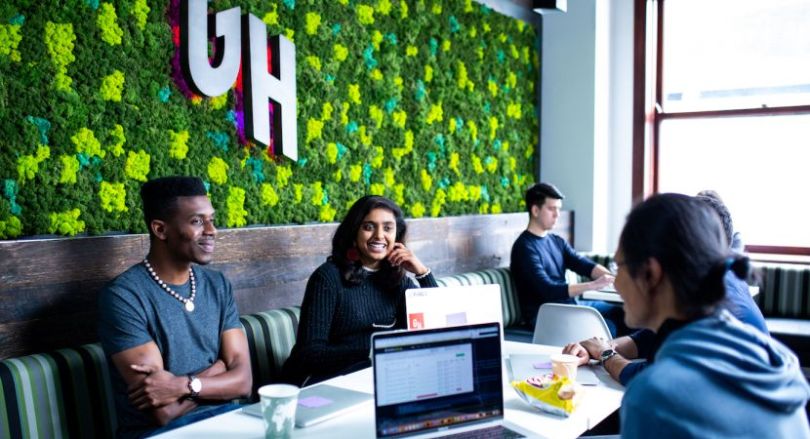 Grubhub 
Founded: 2004
Location: Chicago, IL
Funding: $284.1M
What they do: Grubhub offers one of the nation's largest online and mobile food-ordering marketplaces. The company's app allows users to browse both local restaurants and nearby chains and grants them access to reviews, coupons, special deals and a 24/7 customer care team. Grubhub currently partners with over 225,000 restaurants across 4,000 U.S. cities.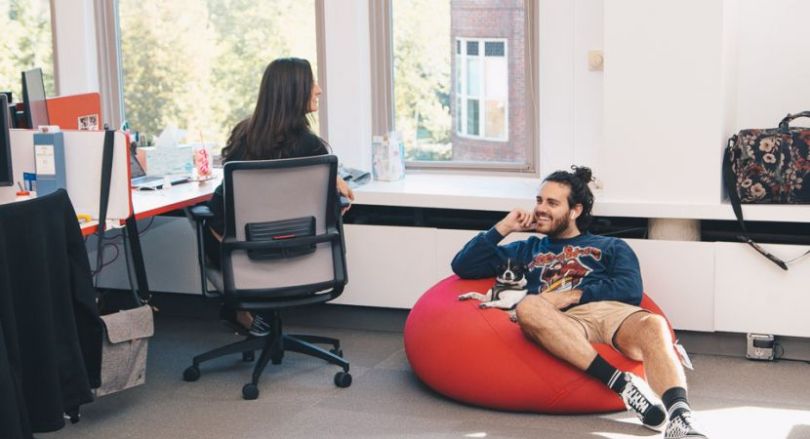 Drizly 
Founded: 2012
Location: Boston, MA
Funding: $69.6M
What they do: Founded by Cory Rellas and Justin Robinson, Drizly operates the world's largest alcohol marketplace for beer, wine and liquor. Through the company's app, users can browse thousands of nearby stores to find the alcohol they need before placing an order for fast delivery. Drizly partners with retail stores in over 100 North American cities including San Francisco, Denver, Nashville and Los Angeles. 
Chewy 
Founded: 2011
Location: Boston, MA
Funding: $451M
What they do: Launched by Michael Day and Ryan Cohen, Chewy offers an e-commerce platform for pet products. The company's marketplace boasts over 2,000 pet brands, offering a variety of products ranging from food and treats to supplies and medication. In addition to providing free shipping on every order, Chewy allows pet parents to have certain products shipped automatically on a monthly basis. 
Yotpo 
Founded: 2011
Location: New York, NY
Funding: $176M
What they do: Yotpo has created an e-commerce marketing platform in an effort to help brands accelerate direct-to-consumer growth. The company's platform enables businesses to display reviews and ratings, create loyalty and referral programs, and showcase consumers' Instagram photos and videos. Yotpo seeks to help brands increase sales, boost site traffic, understand customer feedback and build a better buyer journey.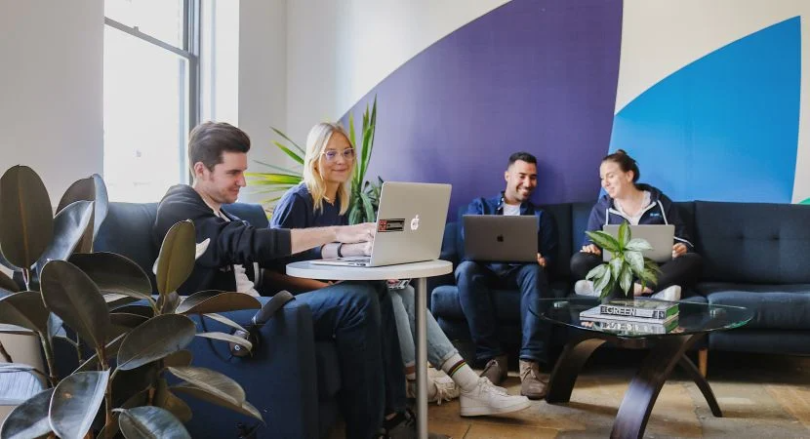 LeafLink 
Founded: 2015
Location: New York, NY
Funding: $299M
What they do: Launched by Ryan Smith and Zach Silverman, LeafLink has created a wholesale ordering platform for the cannabis industry. The company's marketplace is designed to help cannabis brands, distributors and retailers optimize ordering, simplify communication and save time. Brands and distributors can use LeafLink to increase brand exposure, manage relationships and oversee the order lifecycle, while retailers can benefit from the platform's sample request and integrated messaging capabilities.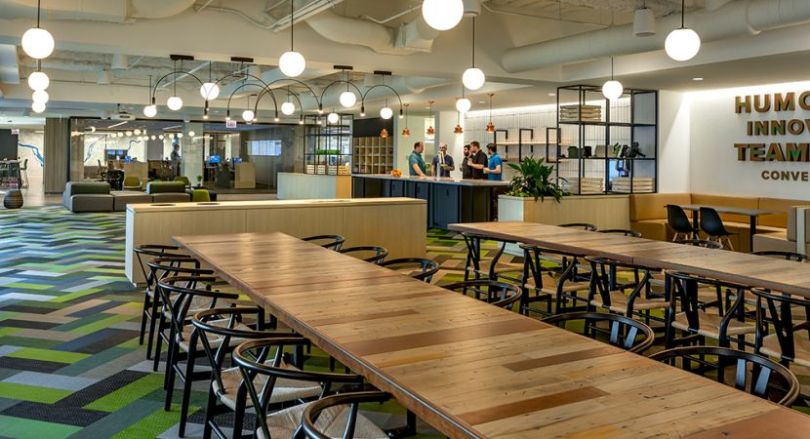 Peapod Digital Labs 
Founded: 2018
Location: Chicago, IL
What they do: Peapod Digital Labs aims to help local grocery stores offer better customer experiences. The company enables businesses to offer same-day delivery and pick-up services while supporting their consumer engagement strategies such as digital and loyalty ecosystems. Peapod Digital Labs also provides e-commerce forecasting and demand planning, digital marketing and merchandising techniques, fulfillment models, and route optimization.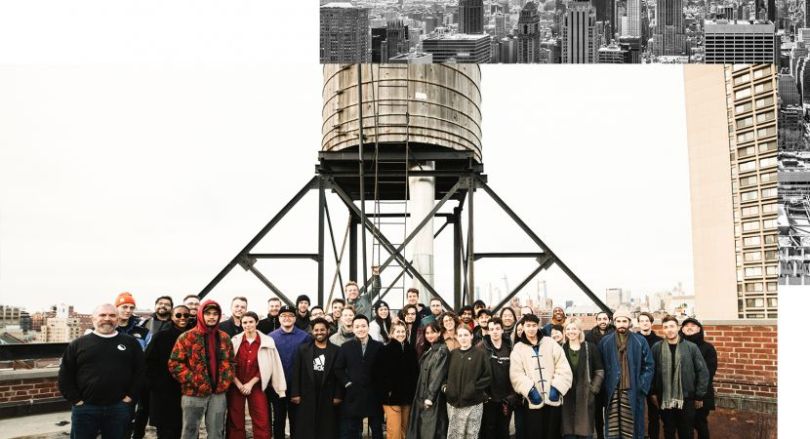 Grailed 
Founded: 2014
Location: New York, NY
Funding: $16.5M
What they do: Established by Jake Metzger and Julian Connor, Grailed is a curated e-commerce marketplace for men's luxury fashion. The marketplace enables consumers to buy and sell unique fashion pieces in a wide range of styles including vintage, avant garde and minimalist. Grailed's feminine counterpart, Heroine, serves as a community-driven marketplace for women's fashion and streetwear. 
Photos via Shutterstock, company website screenshots and social media