How AI in HR and recruiting is becoming 'the future of talent acquisition'
There's a common misperception that artificial intelligence is applicable only to big ideas like automated cars and humanoid robots. While those are definitely in the works, AI is also being widely implemented on a smaller scale for things like financial and legal tools, healthcare software, advertising platforms and, as detailed this article, recruiting tools.
AI for Recruitment
AI is helping recruiters to skip repetitive processes and get back to doing what they do best; interacting with candidates. Artificial intelligence in recruiting means automated backend processes, quicker resume sorting and a heightened form of applicant tracking.
"Accept the fact that AI will change our work," Luxoft's vice president of global marketing Przemek Berendt has said, "but look at it as an enabler of your work and the future of talent acquisition."
The following companies are doing just that.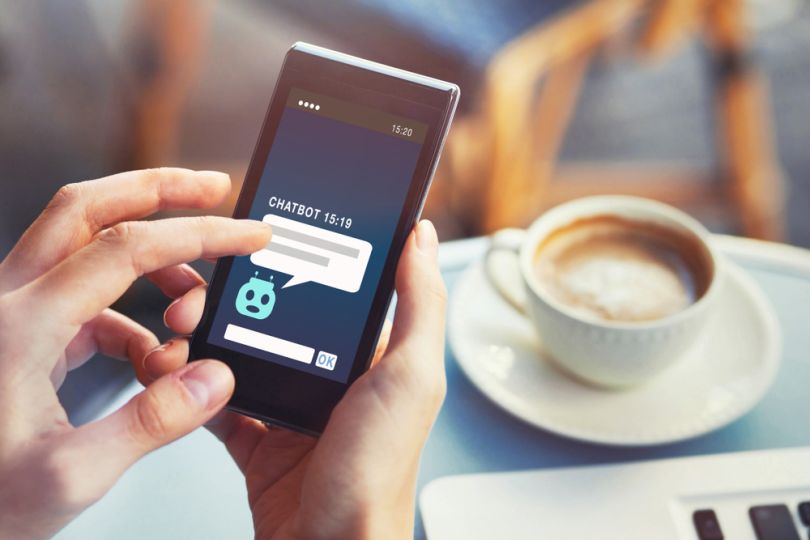 Chatbots & AI Assistants
Chat bots are rapidly being implemented in many everyday company operations. From marketing to customer service, bots are a quick way to automate busy work and free up time for more important tasks. For example, recruiters must filter through hundreds or even thousands of candidates. Add to that vetting, skill-matching and interview scheduling and it becomes an even more daunting process. The following companies implement AI bots and assistants to more quickly and efficiently guide talent through application processes, match talent to the most relevant opportunities and answer questions through natural language processing.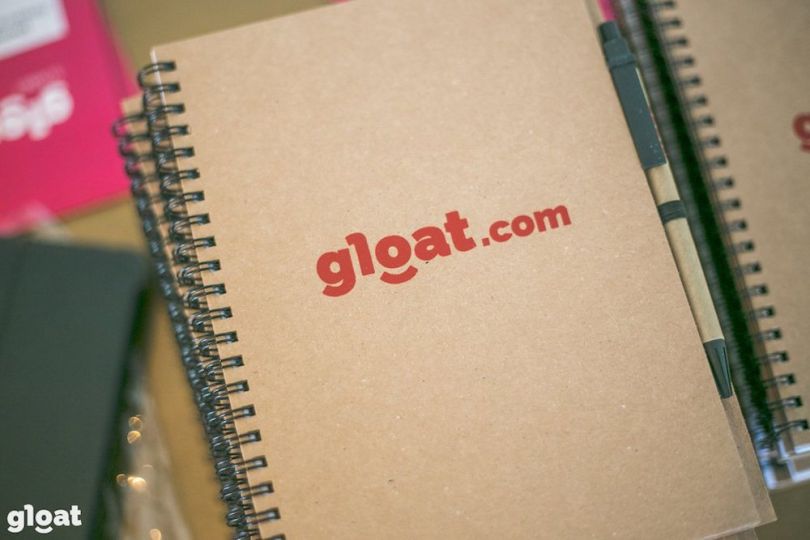 Gloat
Location: New York, New York
What it does: Gloat is an AI platform that uses natural language chat to connect job seekers with new opportunities anonymously. The platform compares a user's career history, skills and preferences (like benefits, location and salaries) with relevant job opportunities.
Industry impact: Gloat users remain anonymous until they choose to reveal their information to companies.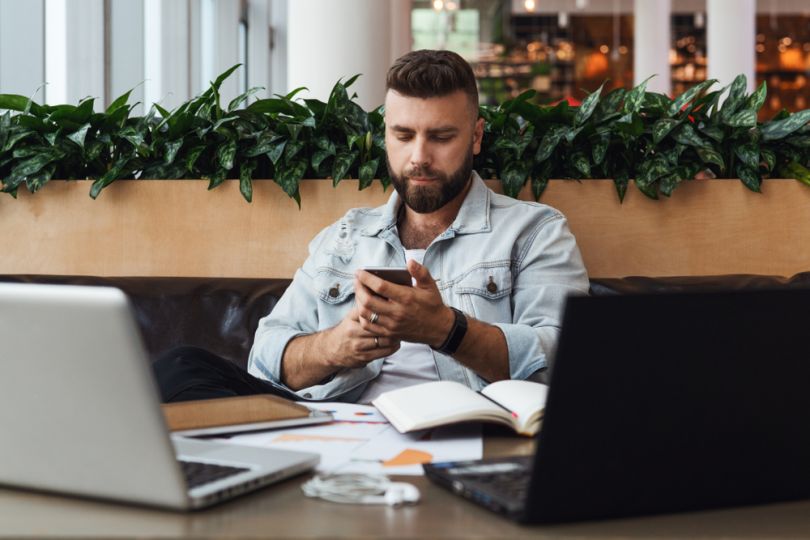 Paradox
Location: Scottsdale, Arizona
What it does: Paradox provides an AI-powered assistant for recruiters and job seekers. The assistant, named Olivia, engages with candidates on web, mobile or through social channels to learn about their skills, expertise and relevant job experience. Olivia then presents candidates with next steps, schedules interviews and answers company- or process-related questions using natural language technology.
Industry impact: Working with companies and organizations of many sizes, Olivia makes candidate engagement more efficient for companies like Staples, Delta, Public Storage and CVS Health.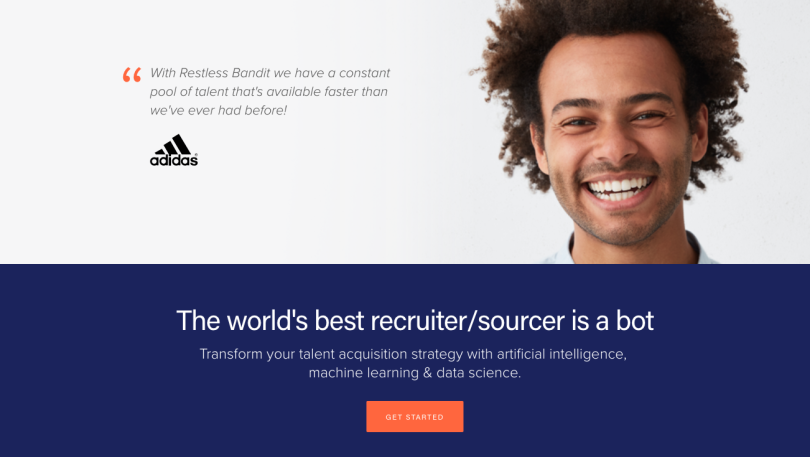 Restless Bandit
Location: San Francisco, California
What it does: Restless Bandit uses an intelligent bot recruiter to algorithmically connect with and retarget the highest qualified candidates. Restless Bandit built its algorithm around 30 million resumes and applicant profiles, 120 million job descriptions and 50 thousand hours of data analysis to ensure the discovery of top candidates in a company's ATS and elsewhere.
Industry impact: Restless Bandit is used by industry-leading companies like Adidas, Quicken Loans, Macy's and Wayfair.
TextRecruit
Location: San Jose, California
What it does: TextRecruit is an engagement platform that employs text and live chat to interact with candidates and employees. The platform's chatbot is customized to a company's brand and voice, maintaining a company's culture even through talent pipelines. Beyond recruitment, the platform also carries over into employee life by helping with onboarding, alerts or reminders about things like open enrollment for health insurance.
Industry impact: TextRecruit is especially beneficial to companies that employ lots of hourly workers. Online clothing marketplace Thred Up employs workers who can be hard to reach via email, so the company implemented TextRecruit to speed up its communication process. As a result, they were able to reach potential employees more easily.

Wade & Wendy
Location: New York, New York
What it does: Personal AI assistants that learn from every interaction, Wade & Wendy support job seekers and companies throughout the recruitment process with AI recruiters. Wade works with job seekers to provide personalized opportunities, while Wendy helps recruiters with tedious tasks, automates emails and is trained in feedback.
Industry impact: Wade & Wendy aids recruiters and job seekers by providing ten times the outreach and 24/7 engagement, resulting in an average of 30 hours saved for every 100 candidates.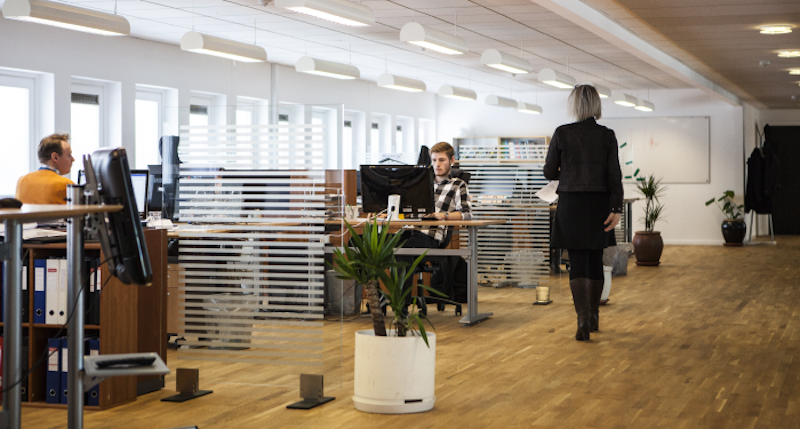 XOR 
Location: Austin, Texas
What it does: XOR is an AI assistant tool helping companies recruit in industries like tech, retail, healthcare and restaurants. XOR implements chat bots to engage with applicants and candidates, enhancing the application process and decreasing drop-off rates. XOR schedules interviews and asks questions to learn about each candidate's experience and skills.
Industry impact: XOR helped home furnishing giant IKEA alter its failing kiosk process. Because applications completed at IKEA kiosks were too involved, the company saw more drop-offs in applicants. After implementing XOR, the number of applicants increased and there were fewer drop-offs.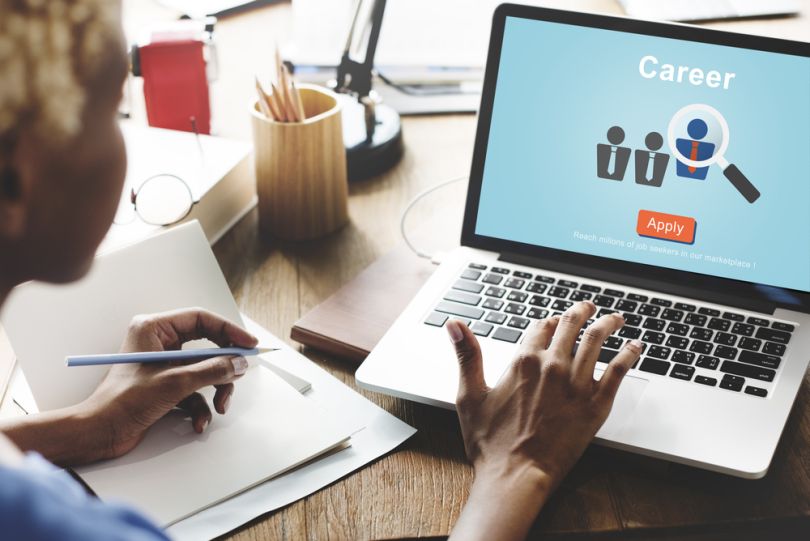 Hiring and Matching Platforms
Finding a job can suck, it really can, but these companies are making it so much better. These hiring platforms develop AI algorithms to match job seekers with roles that fit them best. Additionally, some platforms are completely anonymous so candidates won't worry about being found out by their current managers. Learn more about some companies that are helping people find better job opportunities. 
ARYA
Location: Raleigh, North Carolina
What it does: An artificial intelligence platform by Leoforce, ARYA identifies quality talent for recruiters through data, behavioral patterns and machine learning. Beyond discovery, ARYA connects with candidates via personalized messages and saves time by steering high-quality job seekers directly to recruiters.
Industry impact: ARYA helps recruitment teams free up time by automating tasks and performing much of the legwork behind recruiting, which allows for more quality engagement with candidates and the identifying of better fits for open roles.

Entelo
Location: San Francisco, California
What it does: Entelo sifts through millions of candidates using artificial intelligence and predictive analytics to connect employers with new team members. Its machine learning platform, Envoy, frees up time for recruiters, unbiasedly sourcing top candidates and delivering them to a recruiter's inbox.
Industry impact: Entelo helps companies like Credit Karma, SONY, Hallmark and SpotX find top potential employees with the Envoy platform.

Hiretual
Location: Mountain View, California
What it does: Hiretual sources talent through AI technology, aggregating more than 700 million professional profiles across the web and 30 public platforms and analyzing information about experience, skills, market value and availability.
Industry impact: Some of the biggest names in tech — including Intel, Verizon, IBM and eBay— use Hiretual to find new candidates.
Mya Systems
Location: San Francisco, California
What it does: Mya Systems offers an AI assistant that guides candidates with open-ended, natural conversation to improve communication between recruiters and candidates. From career site engagement to onboarding and retention, Mya provides support to candidates and employees throughout the career life cycle.
Industry impact: Mya saved cosmetics giant L'Oreal an average of 40 minutes per candidate review, which over six months translated to about 45 working days.

RampUp
Location: Denver, Colorado
What it does: RampUp is a career tool for technology, medical sales, HVAC, aesthetics and digital health industries. Using AI to sift through jobs and candidates, RampUp works with companies of all sizes and candidates from a variety of backgrounds to make the best matches.
Industry impact: With the AI tool, candidates reportedly see earnings increase by an average of 20-30% and only one week elapse between first interview and job offer.

Woo
Location: San Francisco, California
What it does: Woo is an anonymous job discovery platform for job seekers and recruiters in the tech industry. The AI platform matches candidates with relevant positions that fit their parameters without alerting their current employers.
Industry impact: Microsoft, Lyft, Uber, Wix.com and WeWork all partner with Woo to find new team members. The platform integrates easily with multiple ATS, provides a quick onboarding-to-hire turnaround and boasts a pool of more than 40,000 job seekers in the tech sector.
Images via Shutterstock, social media and screenshots of company web pages.