How to Improve Company Culture in 4 Simple Steps
Plus, five ideas to improve your culture today
Your company culture says a lot about who you are as an employer and what you value. A winning organizational culture will attract great candidates and retain top performers. Conversely, a weak corporate culture will turn people away from your company and significantly cost your business. 
If your current culture could stand to be improved, fear not. Follow these four simple steps and use our proven ideas to make a positive, lasting change to your company culture that will boost your business's success. 
How to improve company culture
Revisit your core values 
Evaluate your current company culture
Outline your plan for improvements
Track your progress 
Make transparency a priority
Give employees flexibility
Celebrate team wins
FREE E-BOOK: HOW TO CREATE CORE VALUES THAT WILL INSPIRE YOUR WORKFORCE. DOWNLOAD HERE.
Recap: What Is Company Culture?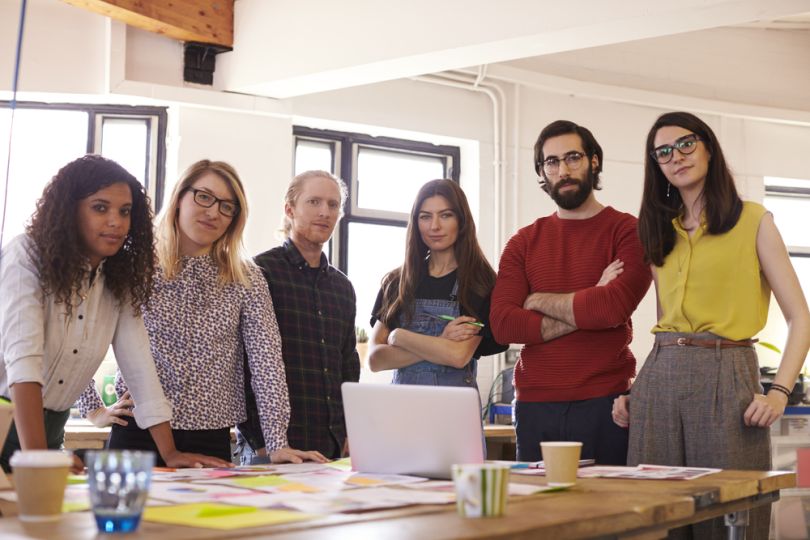 First, let's review what company culture is, and what it's not. At its core, company culture is the personality of your organization. It's the shared set of values, beliefs and ideas that influence every aspect of your company, from how colleagues work together to how you treat customers. 
Contrary to popular belief, company culture is not set by unique employee perks, a cool office layout or a lax dress code. These aspects of a work environment are typically described as key drivers of startup culture. In reality, though, culture is dictated by intangible elements — core values, a company mission statement, employee attitudes — that are echoed in the perks and benefits offered to employees.
The idea of creating a positive workplace culture has been picked up by the mainstream. Why? Because a winning culture vastly improves business results. A strong culture will boost employee engagement, which leads to increased productivity, higher profit margins and better retention.
Not only that, but an attractive company culture is a huge recruiting asset: 35% of American workers say they would turn down the perfect job offer if they felt the company culture wasn't a good fit.
Changing your company culture is no easy feat, but it's well-worth the investment. Not only will you see positive results right off the bat, but you'll attract talented professionals who can help take your company even further.
Four Steps to Improve Company Culture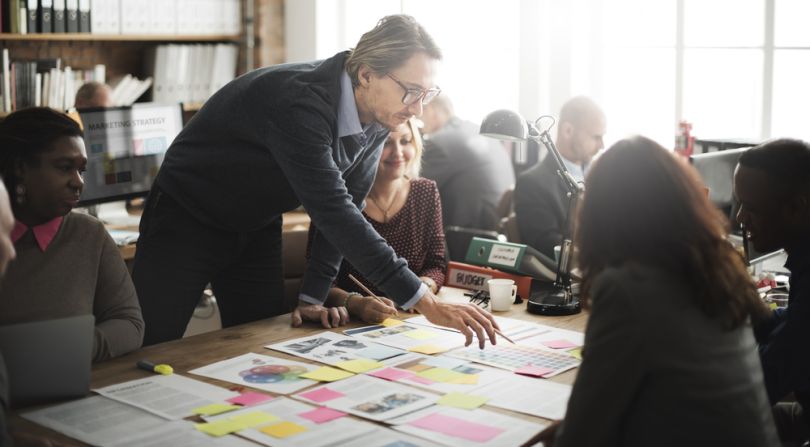 Because culture is a direct reflection of the company and unique individuals that make it up, no two organizational cultures will be exactly the same. For that reason, the process of improving company culture will vary between businesses. The steps you take to make improvements should meet employee expectations, address any serious problems and ultimately align with your company's goals. 
Use the following four steps to evaluate your current culture and make improvements that will benefit your business for years to come.   
Step 1: Revisit your core values 
Before you do anything else, go back to where it (should have) all began: your core values. A strong corporate culture stems from a thoughtfully determined set of values that guide everything from behavior to business decisions. 
Check that your core values align with the best parts of your existing culture, and adjust or remove any values that no longer fit. If you're just now outlining your company's core values, ensure the C-suite, HR department and a few of your most tenured employees are involved in the process. 
Keep your long-term business goals in mind; the values you set today should still be relevant five years down the line. Additionally, they should be a guiding force that helps your team define its employer brand and ultimately achieve its objectives. For example, if your team values out-of-the-box thinking, include creativity among your core values. Remember to keep your list short — no more than 10 values — so only the truly important principles are emphasized and the list remains actionable.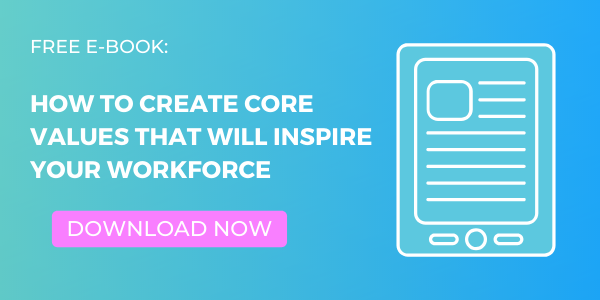 Step 2: Evaluate your current company culture
Once you've outlined your core values, assess your current company culture. Take a look at your employees: how are they working together? Are most people staying late and showing up early? Is employee engagement evident or are employees most eager to head home? Consult our list of 13 signs of a bad company culture to identify weak areas of your organization that are in need of immediate attention.
Then, determine the type of organizational culture you currently have and evaluate it in comparison to your broader company goals. Will the current structure help you achieve your long-term goals, or are there serious limitations that need to be remedied?
Don't forget to ask your people for their thoughts. While culture is set by leadership, employees are the driving force behind it and the most influential in its evolution. Employee engagement is a byproduct of company culture, making an employee engagement survey an excellent tool for collecting information on how well your culture resonates with your people. 
In addition to short pulse surveys, talk one-on-one with a few of your long-term employees about how the culture has evolved over the years. They've been around since the early days and will provide invaluable insight on what has changed, for better or for worse.
Step 3: Outline your plan for improvements
Now that you've identified the aspects of your company culture to address, create a detailed plan of attack, including a strategy, timeline and budget. Additionally, set benchmarks so you're better able to track your progress. 
For example, if employee relationships could stand to be improved, implement more employee engagement activities outside of work. Aim to host one social event per quarter to help foster meaningful personal connections between coworkers, and track your progress. If you fail to meet the mark, adjust your efforts or strategy accordingly. 
Check out this article for a comprehensive list of guidelines to change company culture.
Step 4: Track your progress 
The only way to know if you're meeting your goals and truly making improvements to your company culture is to regularly assess your efforts. Continuously ask your employees for individual feedback, and measure employee engagement through pulse surveys to gather company-wide data. Because culture evolves as your team and company do, it's important to continually track your progress and adjust your strategy accordingly.
5 Easy Ways to Improve Company Culture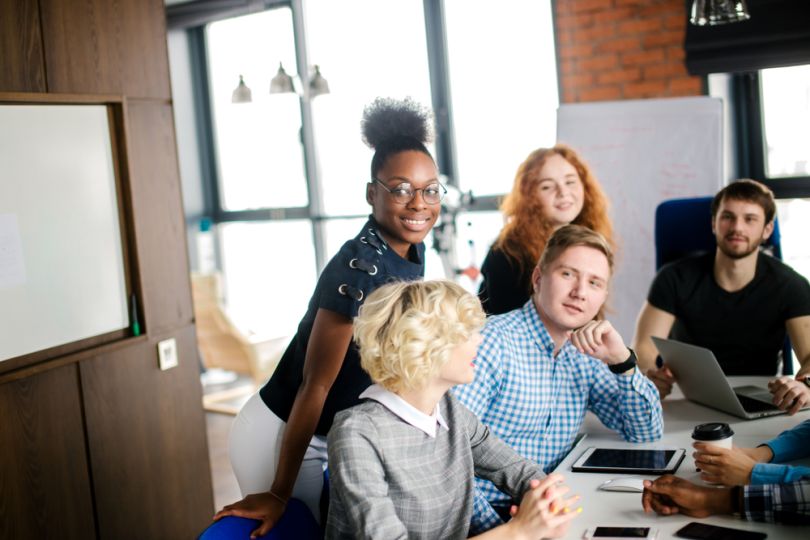 When it comes time to implement changes to your culture, there are several things you can do to make an immediate impact. Use the following five ideas to get started, but remember to tailor your approach to your unique team members.
1. Make transparency a priority
Employee satisfaction is greatly affected by the ability to trust senior management. Build trust with employees and cultivate a reputation as a trustworthy employer by increasing transparency across the company. Prioritize top-down communication by keeping employees informed about the business through company-wide emails and timely updates during town hall meetings.
Establish an open-door policy by making members of the C-suite more accessible through office hours and small group discussions. While too many meetings can be counterproductive, don't neglect the value of face-to-face interactions.
2. Create an employee recognition program
85% of HR leaders say their company's employee recognition program enhances their organizational culture. Show employees you value and appreciate their contributions to your company by recognizing top performers through employee spotlights.
Give teams the tools and resources they need to recognize their colleagues. This can be done through anonymous nominations that lead to a company-wide shoutout or through internal communication channels.
Doing so increases camaraderie between employees and encourages more standout performances. Recognizing employees also helps reduce turnover: 20% of companies with a culture that focuses employee recognition have 31% lower turnover rate.
3. Give employees flexibility
Remote work opportunities, flex schedules and open vacation policies all contribute to a flexible company culture that keeps employees engaged. Life happens, and knowing they can count on their employer to be understanding and accommodating makes employees feel valued. This leads to higher levels of employee engagement which positively impact productivity and profitability.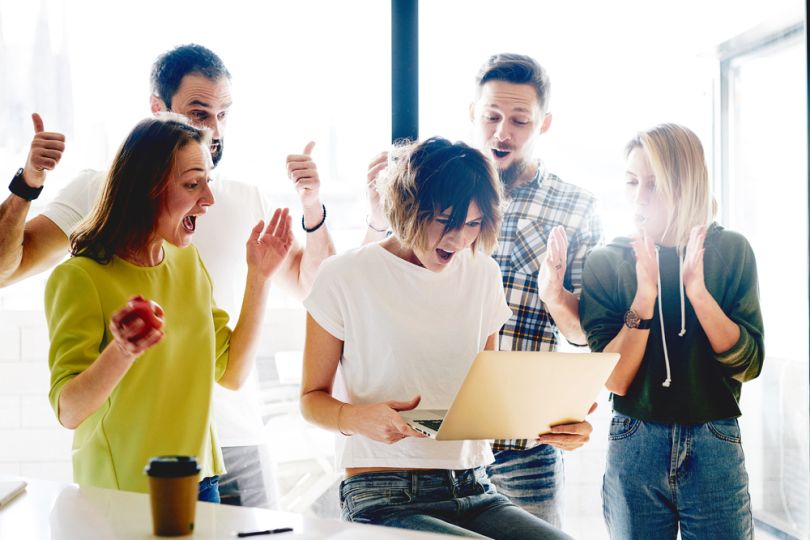 4. Celebrate team wins
Equally as important as recognizing individual contributions is celebrating company wins and milestones as a team. Employees adopt an owner's mentality when they're made to feel like part of the broader strategy team and including them when celebrating major achievements improves transparency within the company.
5. Prioritize timely and respectful feedback
Employees crave feedback — both positive and constructive — and simply implementing annual reviews isn't making feedback a priority. In fact, most employees find them ineffective: one-third describe their performance reviews as unhelpful. Encourage managers to incorporate more regular feedback sessions into their team dynamic so feedback is timely and employees can act on it.
Additionally, ask for feedback from employees more often. If you launch a new initiative or implement a new software, ask your team their thoughts shortly thereafter. Doing so will ensure that the decisions you make are benefitting your company culture and will make employees feel valued by their employer. 
Regardless of where you're starting from, it's important to remember that you can improve company culture. Ensure you have the full support of your leadership team, HR department and employees. If you don't, the changes you make won't stick and may drive people away. Think seriously about what your team members value and what your company goals are. Want more? Check out these 42 ideas to improve company culture.
FREE E-BOOK: HOW TO CREATE CORE VALUES THAT WILL INSPIRE YOUR WORKFORCE. DOWNLOAD HERE.