Bring Your Workforce Together With 36 Remote Team Building Activities
And build a lasting company culture across teams.
Updated:
February 22, 2021
Updated:
February 22, 2021
There's no doubt remote work is only going to increase in popularity and practicality for years to come. Over the past few years alone remote work as grown by 44 percent, and by 2027, it's estimated that more people around the globe will work remotely than not. 
While remote work has a number of positive benefits for both companies and their employees, it also poses a number of challenges. One study polled employees about their biggest remote-work struggle, and the top challenges were collaboration and communication (20 percent) and loneliness (20 percent).
As companies continue to adopt remote work policies, it's critical that they also remain conscientious of such challenges and continue to build company culture and employee relations. Here are 36 ways to bring your team together no matter where their office is located. 
FREE TOOLKIT: HOW TO SUCCESSFULLY ONBOARD REMOTE EMPLOYEES. DOWNLOAD NOW.
Table of Contents
Get To Know Individuals Across Teams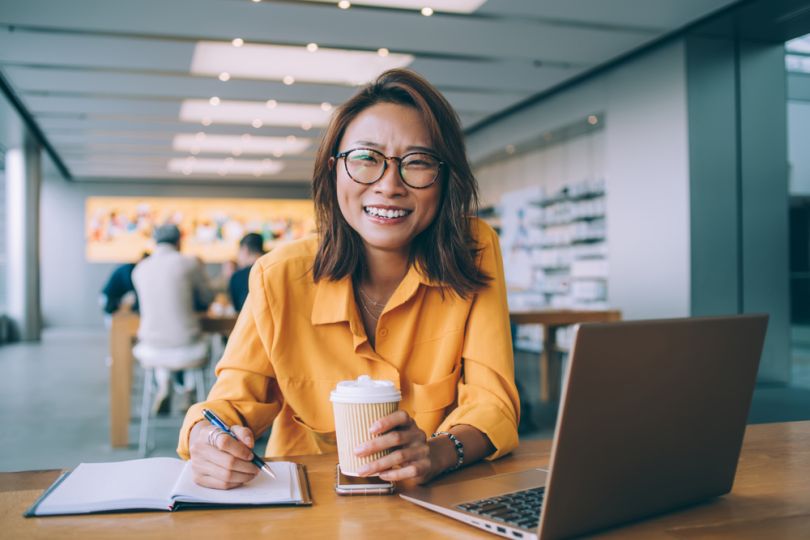 Whether you have a handful of remote workers or your entire workforce is remote, it's important for every company to encourage cross-team collaboration and relationship building. However, if individuals aren't working directly with one another, it can be difficult to find time to make an introduction let alone continue to build working relationships. Here are a few ideas to connect employees across departments.
Set Up Fika Tea & Coffee
Fika, a Swedish coffee break, is not a new concept. Fika breaks are opportunities for people to get to know each other over coffee or tea. Creating a Fika program encourages individuals from different departments to connect and get to know each other outside of regular meetings. A program like this can easily be implemented for remote team members, and there's even programs out there to automate coordination, like Slack's Donut app.  
Propose storytelling topics
There's no better way to get to know team members than by hearing their stories. Whether they know it or not, everyone has a wide variety of stories to share — it may just take a little prompting. To get ideas rolling and everyone on the same page, create a list of ideas, or select a few from this New York Times prompt list. For work, you want to keep the topics light and fun, so people are comfortable sharing their stories with colleagues. You can assign a weekly or monthly prompt and schedule video meetings with small groups of people across departments to share their stories. 
Bring Teams Together across Departments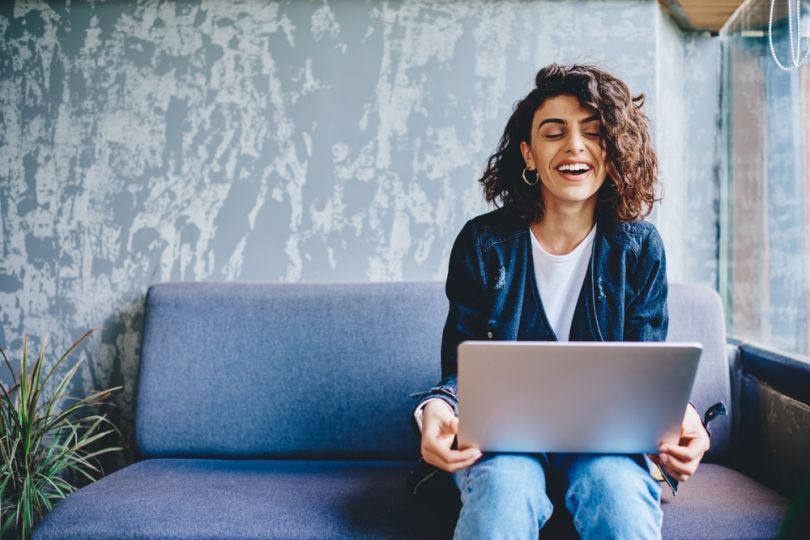 Most individuals have a select number of people they work with regularly that they've gotten to know through project meetings or 1:1s. It's fairly rare for teams that don't regularly collaborate to find time and get to know each other. Here's a few ideas for bringing people together across teams. 
Host a digital breakfast club
A great way to start the workday is to host a breakfast club, where people come together with their favorite breakfasts to make light conversation and get to know one another. This is especially fun for remote teams because there's always a few individuals who go all out on their breakfast. Limit these group video meetings to ten or fewer of people across departments to ensure everyone has a chance to talk.
Organize time for live co-working
If your team is deep into a project and doesn't really have time to break for bonding, you don't have to have a designated theme or activity planned. Co-working, whether in-person or online, is a great way for people to work together at the same time and have casual conversations on the fly rather than scheduled meetings. Host an open video call where people can log on to work at their leisure. 
For teams working together, this is a great way to get quick, candid answers, and for individuals across teams, online co-working most closely simulates colleagues working together in an office. Conversations will happen naturally and relationships will form organically.  
Encourage ice breaker conversations
There's no doubt it can be a bit awkward getting to know a number of new people all at once. To get the conversation rolling, it can be a bit cheesy but worthwhile to come up with some icebreaker questions for everyone to answer such as:
Two truths and a lie 

Would you rather… 

This or that
Try tiny desk activities 
Since you only have a screen width to do team building activities, sometimes it calls for a little creativity. Think up some team bonding activities that you can scale down to fit a screen, like a tiny desk campfire, where you roast marshmallows over a fire and tell stories. Brainstorm with your team, and you'll likely come up with a number of creative ideas on how to shrink team activities to fit the remote screen. 
Guess personal fun facts
No matter how well you know your colleagues, there's always going to be a few fun facts they keep in their back pocket. Have your teams submit their back-pocket skills, interests or experiences to someone on your HR team. Then challenge your team to guess which individual matches each fact. You can even make a competition out of it to see who can guess the most correct, or you can turn them into storytelling so employees can expand on their fact.
Share pictures
Pictures really are worth a thousand words, and there's a number of different directions you can go with photo sharing. You can encourage people to share pictures of their favorite memories, travels, closest friends, loved ones, pets or remote office setup.
Create a digital map
There are a number of digital map apps out there that you can use to drop pins on different places on the earth. If you have a largely remote team, you can create a map of where everyone lives. If most of your team stems from the same city, create a map of birthplaces, favorite places to visit or places people want to travel. This can be a great way to have visual representation of your team's global spread. 
Embrace and get to know each other's remote lives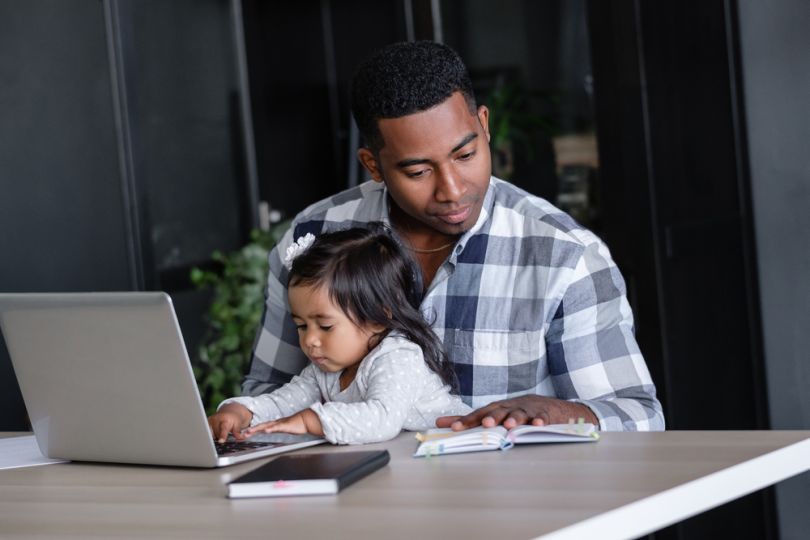 While remote work comes with a lot of perks, it also comes with its own unique challenges. It's important to embrace the nuances that come with remote work, and here's a few tips for how to do just that.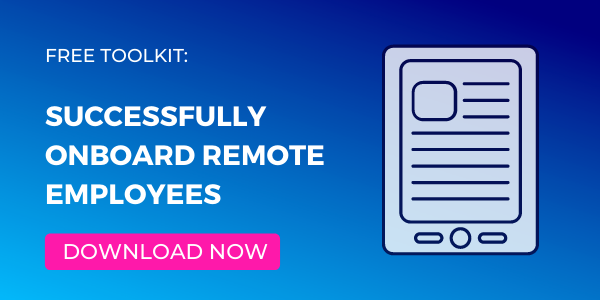 Family/Friend/Roommate AMA
Since you're not in the office, you don't get to see your colleagues desk pictures or meet the people closest to them as you might with in-office colleagues. If your team members and their loved ones are willing, ask to have an AMA (ask me anything) or Q&A, where you get to ask their family members, friends or roommates questions about themselves and their relationship to your colleague.  
Host Company Cribs
You know the classic tv show MTV Cribs? Your team could have a lot of fun hosting a mini version of this show by providing a tour of individual's apartments and homes. Perhaps you can even have an MC to narrate the tour. Give your team several days notice so they have time to tidy up and prepare for their debut. 
Have a gift exchange
Just because you're all online does not mean you cannot participate in a gift exchange. With a booming e-commerce industry, you can buy practically anything online. Plus, there's apps like Elfster that can coordinate gift exchanges anonymously, and people can create wish lists making the process easier than ever. 
Learning something new together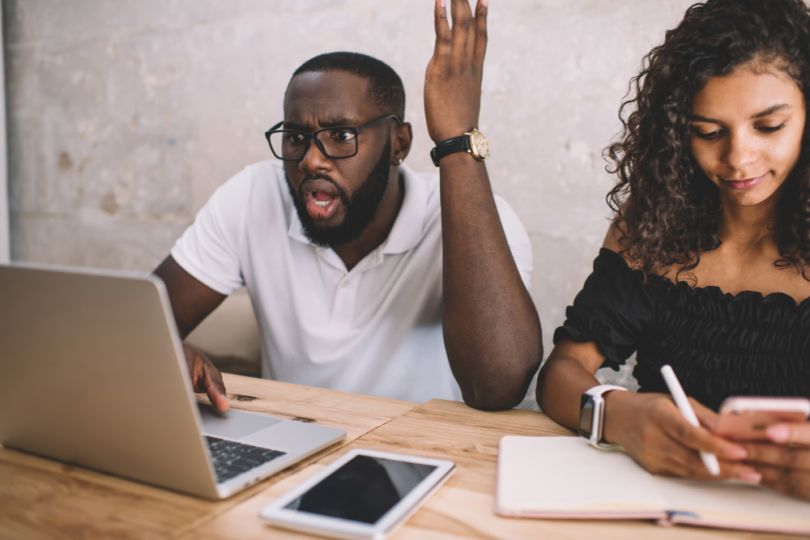 Remote team building activities don't have to be all fun and games. They can also provide an opportunity for individuals to bond over learning a new topic. Here's a few examples of ways remote teams can build their skill sets together online. 
Promote online learning
There are a number of education resources available that teams can sign up for, such as storytelling, writing, coding and more. The courses could be work related or not, but it provides a chance for people to learn together and share their new skill sets with the team. If your company offers an education stipend, it can be an incentive to take the class without having to front the cost. 
On top of that, employee development opportunities are highly sought after by job seekers and could distinguish your company as an employer of choice.
Host a remote lunch and learn
Everyone on your team has a unique set of skills, so see where you can tap into such knowledge and if anyone is willing to share their skills with teammates. It can be anything from using a design program to how to cook a meal. Anything that can be taught through an online lecture or through screen sharing is fair game.
Moderate A Team Chat
Sure, you know the sales team sells your products and services, but what's the difference between an account manager and an account executive? Your development team's been hyping about a new project they're about to roll out, but who works on what? When you're in the weeds on your own work, it can be challenging to know how everyone else contributes to the success of your company. Host a chat where a specific team shares exactly what they do and how each individual's job varies. 
Designate a virtual tour guide
If your team stems across a number of cities or even neighborhoods, ask if individuals are willing to act as a virtual tour guide to show off the cool local spots near them. This can be a fun way for teams to get to know the day to day life of their remote colleagues and see a new place through the lens of a local. If you have any avid travelers, this activity will be especially popular.  
Bond over shared interests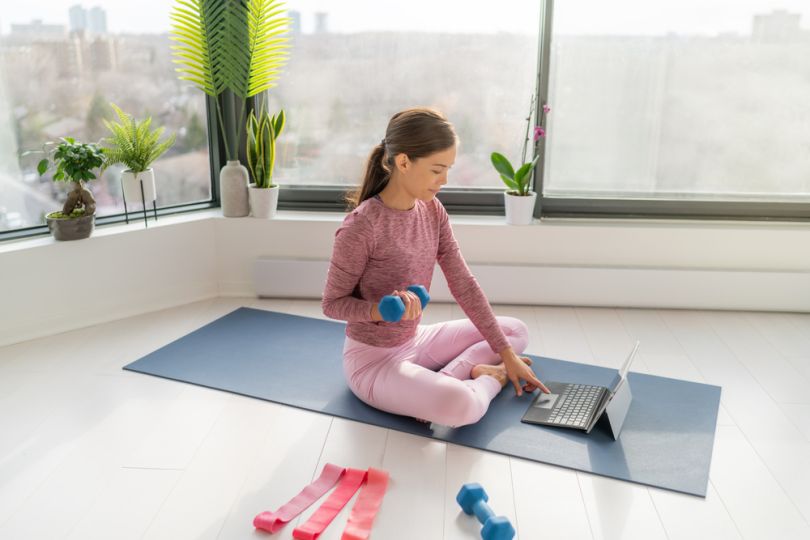 No matter how small or large your team is, there's bound to be common interests across teams and departments. Take a poll to see where people's passions lie and encourage individuals to connect. Here's a few examples of how you can support your team's unique interests. 
Create niche chat groups
If you have Slack or some kind of company group chat software, encourage teams to spark non work-related conversations. Employees will naturally gravitate toward people of shared interests, so a group chat is a great way for remote employees to bond over their personal passions. Whether it be a shared love of family pets, music, celebrities, travel, etc., having these conversations helps keep teams engaged and connected. 
Watch 30 minute shows
Before on-demand streaming platforms, colleagues could recap their favorite shows after it showed on tv. Nowadays, teams can watch practically anything from anywhere at anytime. There are even apps like Netflix Party and Kast, so people from across the globe can watch their favorite shows at the same time and chat over the platform throughout the show. Take a lunch break to watch your favorite show with teammates, so everyone's in the loop on the latest episode.
Write a bucket list
Have your team write a collective or individual bucket lists of things you want to do and encourage people to tick items off. This can be a great way for teams to hold each other a bit more accountable in their personal goals. Not only that but teams will be much more flexible and accommodating to a team member who needs a flexible schedule to accomplish some of their bucket list items.
Set up a collaborative playlist
No matter your job, you are likely to listen to music at some point during your day. Even your favorite tunes can get old over time, so ask your team to come together and create a collaborative playlist. Your teams will be eager to both share their favorite music and explore some new artists. You can have a weekly theme with a new playlist or create a running list of your company's favorite jams. 
Make an impact with remote employee resource groups
If you don't already have them, consider investing in employee resource groups (or ERGs). In short, ERGs are typically led by individuals who are interested in providing specific support or resources to your team. Examples of common ERGs include diversity and inclusion, learning and development, anniversary, birthday, new hire and wellness. Take a poll to see if any of your remote employees have an interest in creating or joining an ERG, and provide them with the support they need to be a successful resource.
Connect over global travels
While teams may know when a remote employee embarks on an adventure, it can be difficult for members across the company to know when a remote employee is gone. Encourage team members to share their adventures in your internal email, set up a chat related to travel or create a shared document for individuals to post their travel tips and memories for the team to read at their leisure. Doing so will encourage others to take vacation and seek out new places to visit with some tips from trusted sources. 
Bring out your team's competitive Edge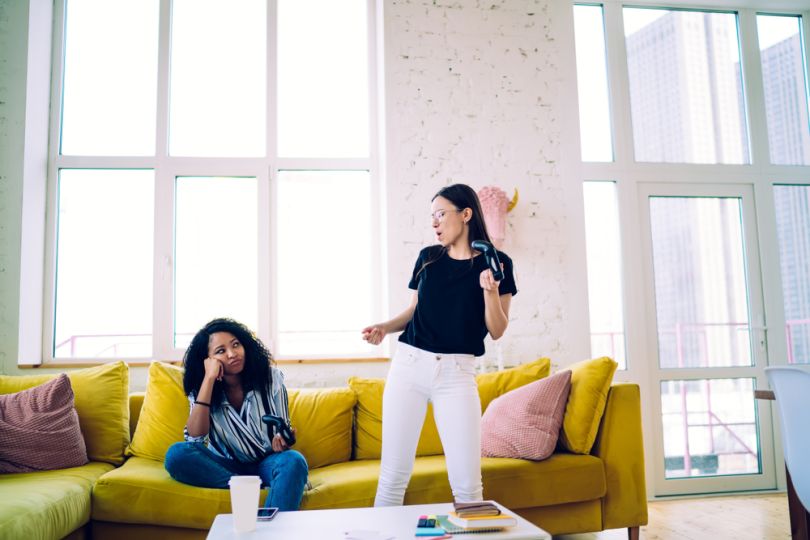 Everyone's got some level of competitiveness in them, especially if your team is largely sales driven. Bring out your remote team's drive to win with some of these fun ideas for friendly competition.
Host a scavenger hunt
There are a number of different ways you can create remote team scavenger hunts. You can create a list of common household items and ask small groups of people to work together to find as many items on the list that they can in a certain time. 
You could also create a much more traditional (and involved) scavenger hunt, where you leave tips with different employees. The tips could be specific to employees, like "Your next tip lies with a colleague who was born in X" or "Find the next tip with an employee who won X competition." 
Play online games
If you don't have the time or resources to create your own unique challenges, there are plenty of low-lift resources out there to make an online competition. Find an online game like Words with Friends or CandyCrush that just require employees to own a smartphone or tablet and sign up.
Find a game show host 
Another option is to designate one person to be your gameshow host with all of your other remote team members joining in via a conference call. You can do traditional game shows, like Jeopardy or Wheel of Fortune, which will take a bit more effort, or you can do something simple like Charades or Pictionary.  
Share a Virtual Meal
With everyone working from home, many are likely to take breaks throughout the day to make meals. Encourage teams to cook together or share recipes to keep meal prep interesting.
Add an element of competition by encouraging employees to incorporate specific ingredients into their dishes as in Chopped. Whoever uses the ingredients most creatively wins. Additionally, if one member is a master chef, perhaps they could host a cooking show over lunch to teach a group of people how to cook something new.
Suggest video challenges
There are about a million different directions you could go with video challenges. From music video recreations to work out competitions, your team can have a load of fun getting creative with video challenge ideas. 
Create a photo competition 
If your team isn't too keen on video challenges, perhaps a photo challenge is more their forte. See who can take the prettiest sunset photo, or ask employees to find the most unique object in their home. The ideas are endless even within the confines of a remote work setup. 
Set collective goals
Combat some of the challenges that come with remote work by setting collective remote team goals. These can be anything from working out one hour each day to having your entire team logged off by 5pm. 
Host an online hackathon
Try hosting a virtual internal hackathon to bring teams together and drive innovation and creativity. This is a great way to break through challenging problems and bring teams together across departments to brainstorm new product ideas.
Enter a quiz bowl
Test your team's knowledge on a certain subject by creating a quiz bowl or joining an online quiz bowl that's already established. Your employees will enjoy showing off their deep knowledge of a topic and may even learn something new. 
Host Trivia
Pick a topic and host a trivia event with questions on a team-favorite TV show or band. Ask the people who are self-proclaimed experts on the topic to create the trivia questions and host the event over an online chat. 
Connect over philanthropy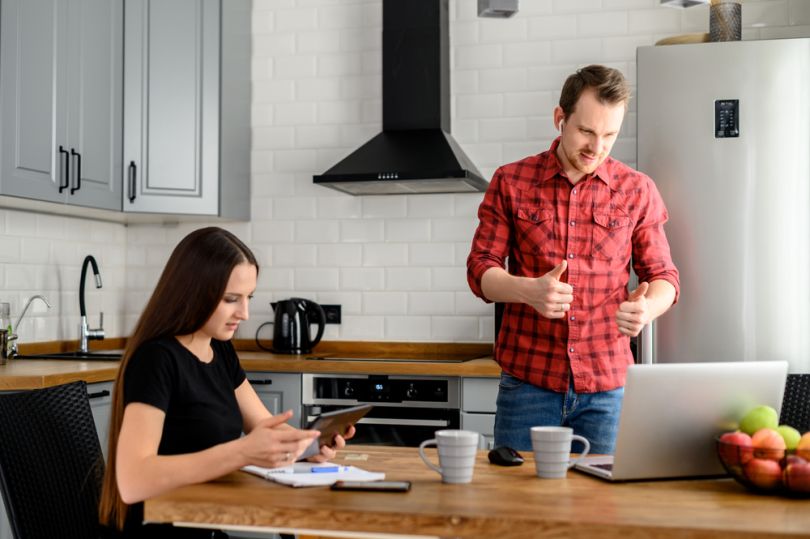 Another great way for teams to connect and give back to their community is through service projects. If you have an employee resource group focused on volunteerism, partner with them and see if they already have ties to local organizations. Here are some ideas for remote team building through philanthropy.
Volunteer on a project
You don't need to be physically together to volunteer for a project. Pick an organization that's in need of some help with something your team is skilled at. Perhaps if you're a tech company, offer some developer assistance to improve a non-profit's website or provide marketing assistance to a group that's hosting an upcoming event. A lot of your resources are just as helpful coming from remote employees. 
Fundraise for a local non-profit
There are a number of platforms out there to help teams promote and reach fundraising goals. Pick an organization and encourage your team to donate what they can to help reach a collective goal. You can even drive incentives by offering a corporate matching program. 
Donate items to an organization in need
Organizations asking for donations often come out around the holidays, but it's always a good time to bring your remote team together to donate food and goods to organizations both in their local communities and worldwide. Check with local food pantries, hospitals and non-profits to see if there are any material objects they need. 
Write letters to community members
No matter where your team members are, you can get a group of people together to write and send letters to organizations who distribute content to people who need some kind words. For instance, there's Letters to Strangers, Letters of Love and letters to military troops.
This a just a small fraction of ideas your team can run with to build remote team culture and employee engagement. Test out some of these thought starters with your team and see what other ideas people come up with that will resonate most closely with your team's interests and skills.
FREE TOOLKIT: HOW TO SUCCESSFULLY ONBOARD REMOTE EMPLOYEES. DOWNLOAD NOW.