20 Companies Utilizing Blockchain in Music to Reshape a Changing Industry
Did Napster kill the music industry? Depends on who you ask. Some will say yes, while others will argue the revolution of peer-to-peer music sharing platforms was an inevitable byproduct of technology (a.k.a., the times they are a changin'). One thing's for sure — Napster fundamentally changed the music business, and as former MTV News anchor Kurt Loder noted it "created moral and monetization problems of which we've not yet seen the end."
Yet Spotify, Apple Music, SoundCloud, Tidal — all direct descendants of the Napster revolution — are here to stay. The top ten music streaming platforms alone have more than  250 million monthly customers. It's the way consumers prefer to discover and listen to music in the 21st century, and while some record labels have cut deals with the streaming services, many artists continue to seek a fair shake in a world where one million streams on Spotify earns them about $7,000. After splitting proceeds with crew members, producers and the record company, the artist typically earns about $2,100. Pandora's payment system has an even lower average payout of $1,650 per million streams.
Blockchain in Music
Blockchain is solving some of the major problems currently plaguing the music industry. With blockchain, musicians are able to receive equitable royalty payments, venues are able to curb counterfeit tickets and record companies can easily trace music streams and instantly pay all artists who contributed to songs or albums.
One technology has the promising potential to ease the industry's woes: blockchain. Artists like Lupe Fiasco, Gramatik and Pitbull have advocated for decentralized technologies in music, and proponents champion blockchain's distributed ledger technology as a way to efficiently release music, streamline royalty payments, eliminate expensive middlemen and establish a point of origin for music creators. Which is to say blockchain can re-establish the way music is produced, bought, sold, listened to and managed in a fair and transparent way.
With that in mind, we've rounded up 20 examples of how utilizing blockchain in music technology can re-mold and reinvigorate the entire industry.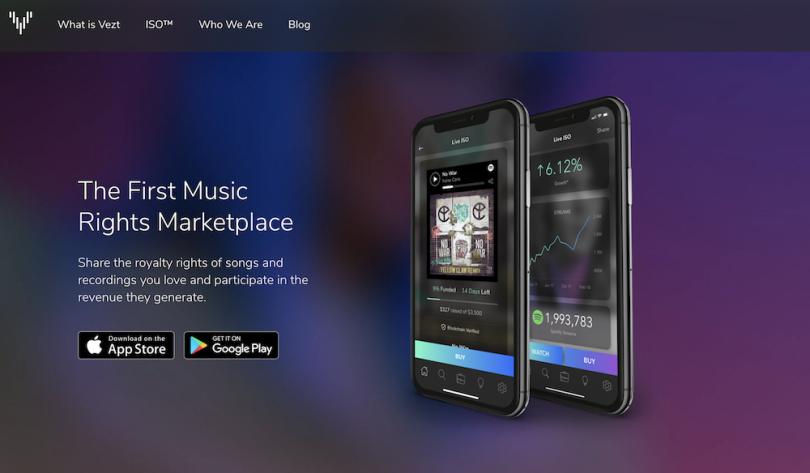 Vezt
Location: Los Angeles
What they do: Vezt operates a music rights marketplace that allows music fans to fund the artists, songwriters and producers they love more directly, and in exchange, fans can receive royalties earned from their favorite recordings. The platform accomplishes this by collecting royalties from performing rights organizations, publishers and record labels on behalf of fans and then tracks them using proprietary blockchain technology.
Music application: Vezt's digital marketplace allows artists and songwriters to share a percentage of a song's royaltiesfor royalty-based financing through an Initial Song Offering (ISO.) The ISO includes the date and time in which the royalty rights will be made available to the public, bringing awareness, demand and opportunity to the artist as well as each individual ISO.
Real-life use case: Vezt has acquired the rights to songs recorded by Jay-Z, Drake, Kanye West and John Legend, along with many others, with more partnerships expected to be announced over time.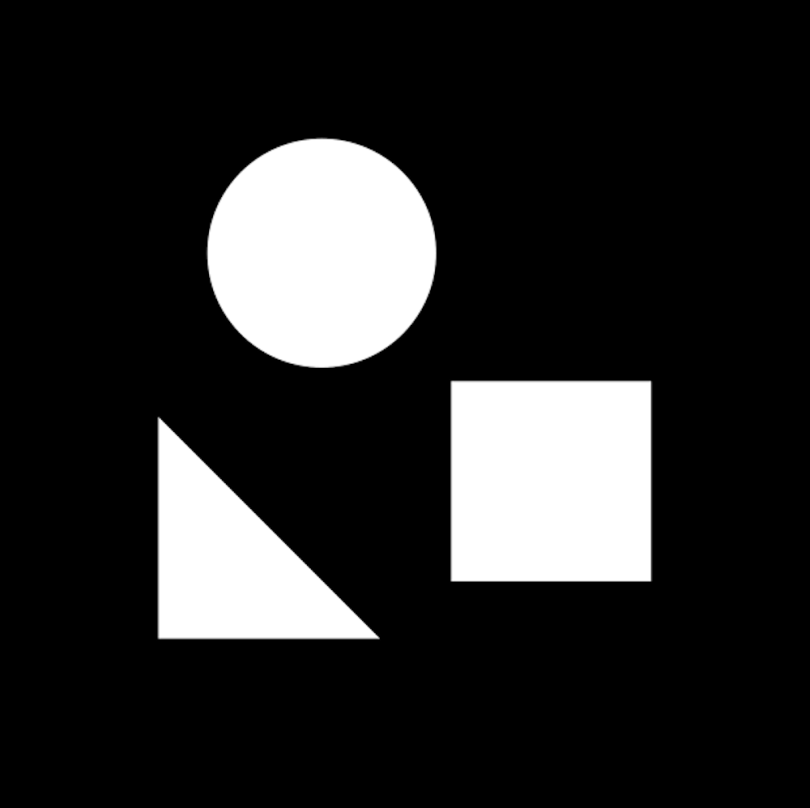 MediaChain
Location: New York, NY
What they do: MediaChain is a peer-to-peer, blockchain database for sharing information across different applications and organizations.
Music application: In addition to organizing open-source information by issuing unique identifiers for each piece of information, MediaChain also works with artists to ensure they are paid fairly. The company issues smart contracts with musicians that directly state their royalty stipulations without the hassle of confusing third parties or contingencies.
Real-life use case: Music giant Spotify acquired MediaChain in 2017 to help solve royalty payment and rights holders issues within the music industry.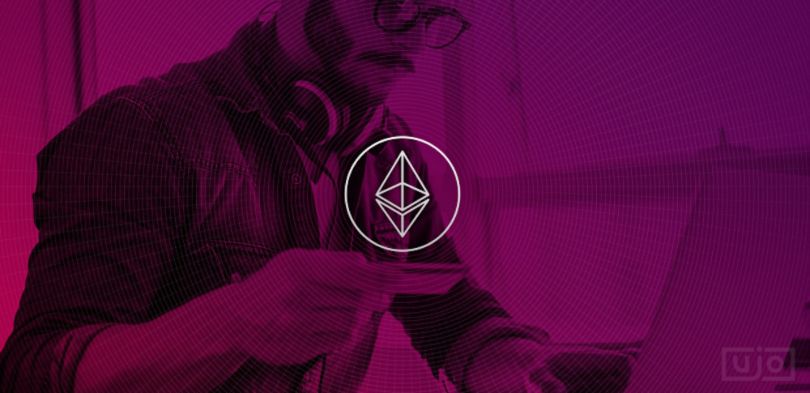 Ujo
Location: New York, NY
What they do: Ujo's decentralized platform creates a database of music ownership rights and automates royalty payments.
Music application: Ujo features a blockchain-based platform, where artists can upload original works, self-publish, control licensing options and manage distributions. The Ethereum platform eliminates the confusion of music ownership and pays artists using smart contracts and cryptocurrencies.
Real-life use case: Imogen Heap, grammy-winning artist RAC and Girrafage have all partnered with Ujo to release music, manage payments and establish chain-of-ownership.
Choon
Location: Devizes, England
What they do: Choon is a music streaming and digital payment platform that uses blockchain to fairly pay artists in a timely manner.
Music application: Choon's Ethereum-based platform enables artists to set up smart contracts with each song contributor, ensuring a set portion of total revenue (80%). Instead of waiting a year to pay artists, as is typical, Choon can reward them almost instantly based on how many streams the DLT recorded for any given day. The blockchain also facilitates crowdfunding for up-and-coming artists and rewards listeners for creating personalized playlists.   
Real-life use case: Artists like Tala, Darude and Guy J use Choon to stream their music and receive a larger share of streaming revenues.
Open Music Initiative
Location: Boston, Massachusetts
What they do: Comprised of 200 members, the Open Music Initiative (OMI) is a nonprofit calling for open source protocol in the music industry.
Music application: The Open Music Initiative is exploring the use of blockchain to help identify the rightful music rights holders and originators so they can receive fair royalty payments. The Initiative believes that blockchain can bring transparency and deeper data insights, which can help artists get fairly paid. They count Soundcloud, Red Bull Media and Netflix as just a few of their members.
Real-life use case: Sony, YouTube, and Spotify have also joined OMI to modernize and streamline royalty payment mechanisms.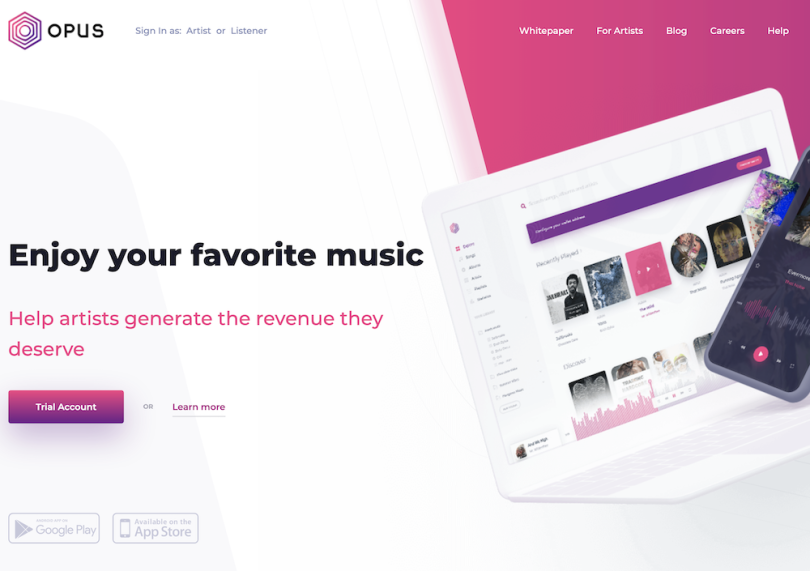 OPUS
What they do: OPUS seeks to take on the issue of unfair royalty distribution in music streaming head on, operating a decentralized music hosting, discovery and listening platform that allows users to support artists more directly. The platform is based on the Ethereum blockchain with tracks stored on the Interplanetary File System (IFPS) to drastically reduce server costs.
Music application: While many popular streaming platforms provide artists with less than 20% of the streaming revenue, which must then be further divided between the artist's team, expected revenue on OPUS revenue is 90% and above.
Real-life use case: The platform incentives music discovery even further by allowing users to receive a share of royalties for creating playlists that help spread music throughout the platform.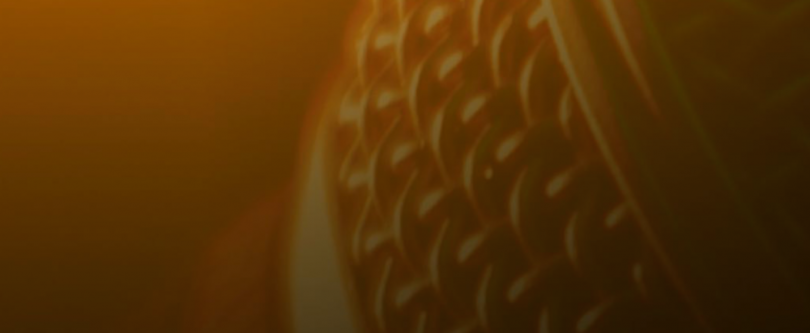 Musicoin
Location: Hong Kong, China
What they do: Musicoin is a music streaming platform that supports the creation, consumption and distribution of music in a shared economy.
Music application: The company's blockchain platform allows for the transparent and secure peer-to-peer transfer of music. Their coin, MUSIC, is a global currency that supports all trade surrounding music and music-related purchases. Musicoin eliminates the need for third-parties, which means that 100% of all streaming revenue goes to the artist.
Real-life use case: Volareo smart speakers has integrated Musicoin into its speaker technology, so artists can be compensated instantly.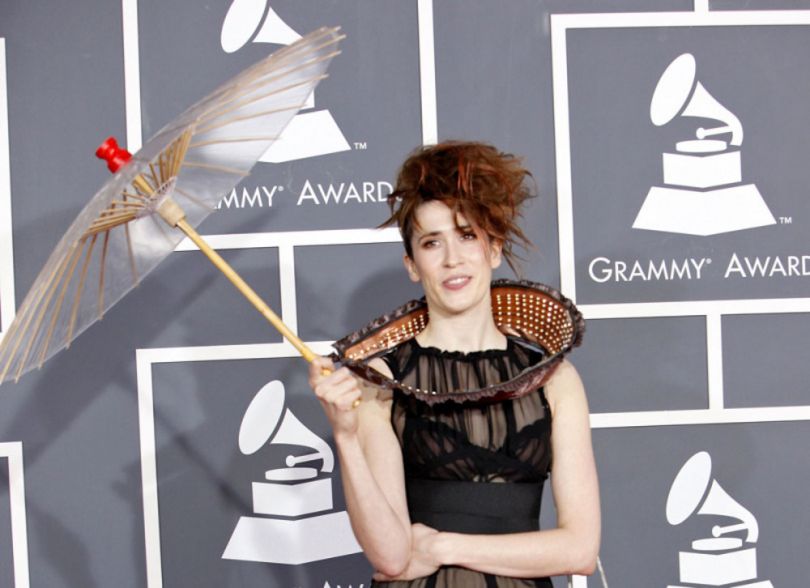 Mycelia
Location: London, England
What they do: Mycelia is a collective of artists, musicians and music lovers looking to empower creatives in the music industry.
Music Application: The music ecosystem is looking into blockchain for several applications. Mycelia primarily wants to run an entire database on blockchain to ensure that artists are paid fairly and acknowledged quickly. The company's Creative Passport contains full information about a song, including ID's, acknowledgements, business partners and payment mechanisms, so all contributors are treated fairly.
Real-life use case: Musician Imogen Heap released her song Tiny Human on the Ethereum platform, and she used Mycelia's smart contract payment system to pay all contributors.  
Viberate
Location: Ljubljana, Slovenia
What they do: Viberate is currently the world's largest live music database, featuring more than 460,000 artists, 5,000 music festivals and 500,000 global music events.
Music application: Want to know which artist, event or venue is trending? Check out Viberate's curated profiles that highlight an artist's upcoming shows, social media engagement and music videos. Viberate uses blockchain to manage millions of crowdsourced data points, with real-time rankings and profiles. It rewards community participants with VIB tokens, which the company views as a go-to digital currency in the music industry.
Real-life use case: The Chainsmokers and Showtek are just a couple of the artists that have already claimed their Viberate profiles in order to better engage with fans.
Blokur
Location: Oxford, United Kingdom
What they do: Blokur is a source for global publishing data for management and monetization of music.
Music application: Blokur uses both AI and blockchain to combine different sources of rights data in one database. The blockchain then allows music publishers to catalogue their work for the community to see and unanimously approve. The company's AI resolves any source disputes by scanning pertinent origination information to make sure the correct artists receive payments.
Real-life use case: More than 50,000 songwriters and 7,000 publishers have submitted their creations on Blokur's platform to ensure that they receive credit for original works.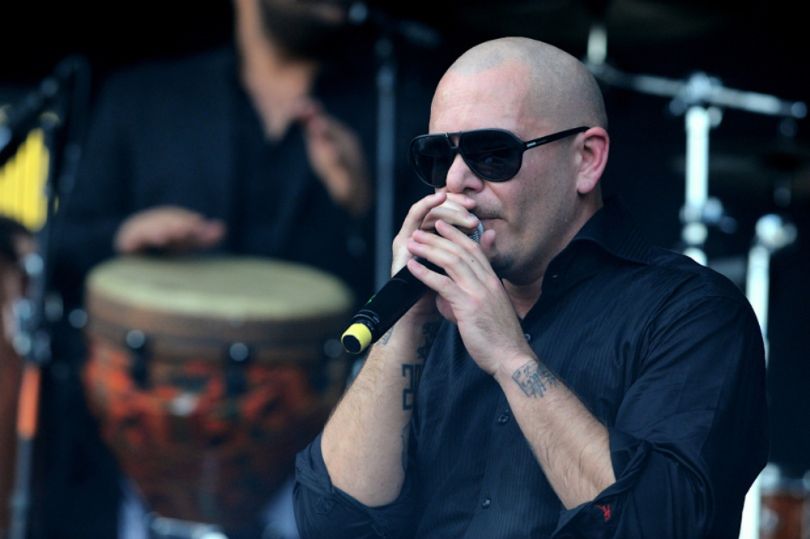 Smackathon
Location: Miami, Florida
What they do: Smackathon is a competition for business ideas that focuses on using decentralized blockchain in music.
Music application: Created by Mr. Worldwide himself, Pitbull, the annual competition has seen blockchain-based ideas like decentralized streaming services, platforms that pay a listener for every second they listen to a song and fan engagement tools. The idea of the competition is to embrace a wider music fan base and ensure that artists are being treated fairly.
Real-life use case: The winner of the 2018 Smackathon was the crowdfunding platform HyperValence, which uses Proof-of-Fandom (PoF) that enables fans to support up-and-coming artists by purchasing digital collectibles.

eMusic
Location: New York, NY
What they do: eMusic is a blockchain-based music distribution and royalty management platform that rewards both artists and fans.
Music application: EMusic's decentralized music platform features instant royalty payouts, a rights management and tracking database, fan-to-artist crowdfunding and back-catalog monetization for copyright holders. EMusic also rewards fans by offering exclusive artist content, promotional incentives and cheaper prices relative to other streaming sites.
Real-life use case: Music lovers can listen to everyone from Aretha Franklin to Beck using eMusic's membership tokens, which ensure that artists are fairly paid.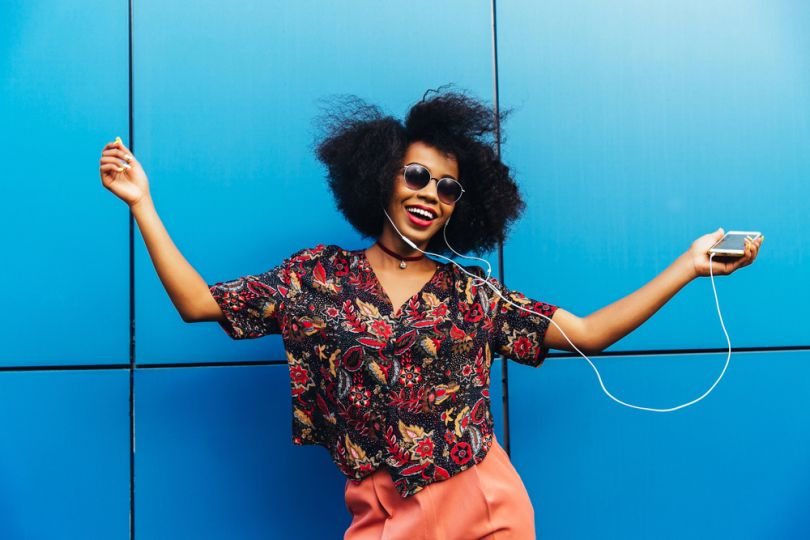 VOISE
Location: Ottawa, Canada
What they do: VOISE is a blockchain powered app with its own personalized token based on Ethereum.
Music application: The VOISE token enables indie artists to monetize their work in a peer-to-peer marketplace. Artists upload their content, the platform recommends music based on a user's preferences and users pay the artists (who receive almost 100% of the revenue) for their music. VOISE artists are also able to set their own prices, offer free sample tracks and even seek support from the music community.  
Real-life use case: Currently in Alpha stage, VOISE is looking for ways to improve its streaming app.
MusicLife
Location: Singapore
What they do: MusicLife is a blockchain-based music nonprofit that focuses on limiting piracy and establishing a new payment method for artists.
Music application: Each song an artist uploads on the MusicLife ecosystem generates a MusicToken (MSCT). After 50,000 streams, an artist gains full music rights and can make his or her songs publicly tradable. The MSCT token initially gives musicians 100% share of a song's income each day after accounting for listens and users that purchased the music. Like a stock market, prices of songs are based on number of listeners, depth of listening and user activity.
Real-life use case: MusicLife recently developed a media app called Echo that has more than 30 million users. Echo users can earn tokens to make purchases in the MusicLife ecosystem by interacting with the app.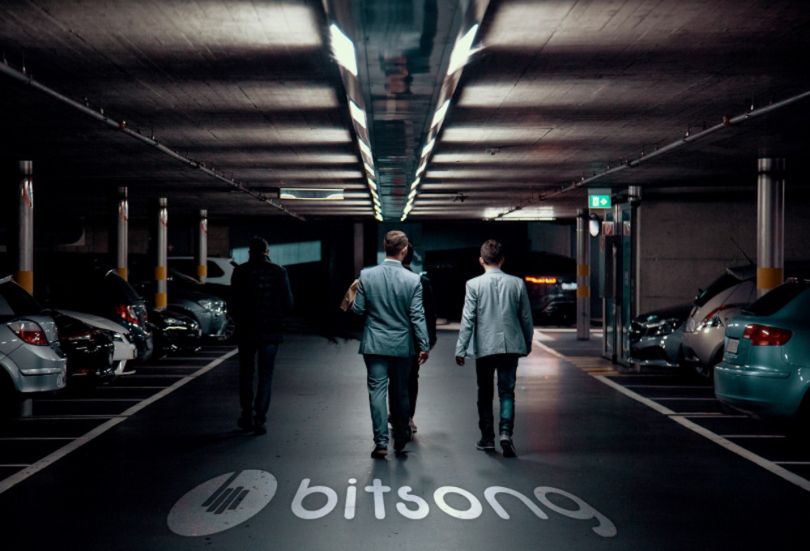 BitSong
Location: Malta
What they do: BitSong is the first decentralized music streaming platform dedicated to artists, listeners and advertisers.
Music application: Bitsong's music streaming platform is trying to solve a major problem in the industry; payments. The blockchain-based system lets artists upload songs and attach advertisements to them. For each advertisement listened, the artist and the listener will get up to 90% of the profits that were invested by the advertiser. The $BTSG token also enables listeners to donate to indie artists and to purchase music.
Real-life use case: With more than 177,000 users, BitSong's streaming platform has partnered with artists like Alex Guesta and Ahmet Kilic to demonstrate the the decentralized payment model of the app.
Digimarc
Location: Beaverton, Oregon
What they do: Digimarc develops solutions for licensing intellectual property for audio, visual and image content.
Music application: Digimarc is integrating blockchain into its technology to help license music. Digimarc Barcode is a music fingerprinting technology that links to metadata in order to track music sources, measure usage and estimate payments. The digital watermarking technology works with most music files and gives a more holistic insight for music rights holders.
Real-life use case: Digimarc's Barcode was used by "The Angry Birds Movie" production company Rovio to track interactions with music in the Angry Birds app.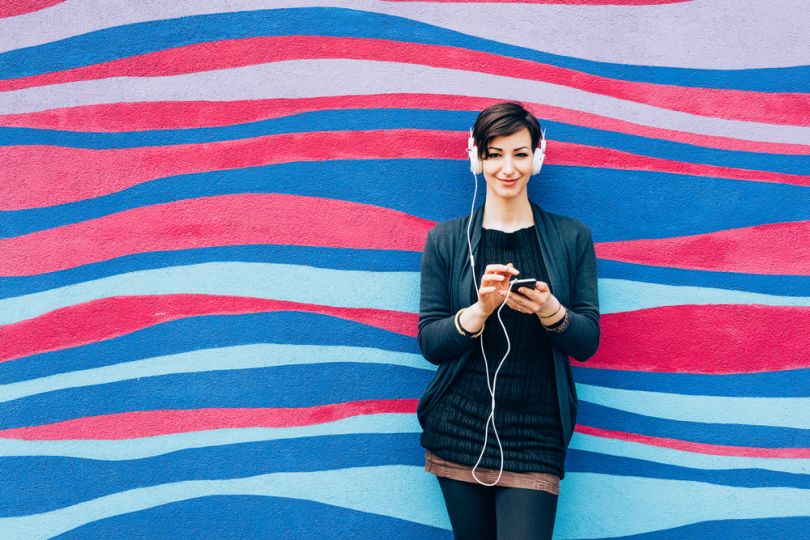 Blockpool
Location: London, England
What they do: Blockpool is a blockchain firm that creates custom code, offers consulting services and helps integrate ledger technology into a business's current systems.
Music application: In addition to its work in other industries, Blockpool creates digital tokens, formulates smart music contracts and tracks licensing and intellectual property rights for the music industry. The company helps musicians implement blockchain throughout the whole production, distribution and management process.
Real-life use case: Record label, One Little Indian, partnered with Blockpool to release European musician Bjork's Utopia album. Blockpool implemented blockchain to provide digital currency incentives and to manage and distribute royalties.
Audius
Location: San Francisco, California
What they do: Audius is a fully decentralized streaming platform with a community of artists, listeners and developers who collaborate and share music.
Music application: Audius is basically a blockchain alternative to Spotify or SoundCloud. After artists upload their content onto the company's platform, it will then generate timestamped records to ensure that all work is correctly recorded. Audius eliminates the need for third-party platforms by connecting artists directly with consumers. Additionally, Audius uses blockchain to ensure that artists get paid fairly and immediately via smart contracts.
Real-life use case: Currently in late development stage, Audius just received $5.5 million in funding to further their streaming service. The company is advised by wide range of big names in the music and tech industry, including 3Lau and executives from Robinhood, Pandora and Twitch.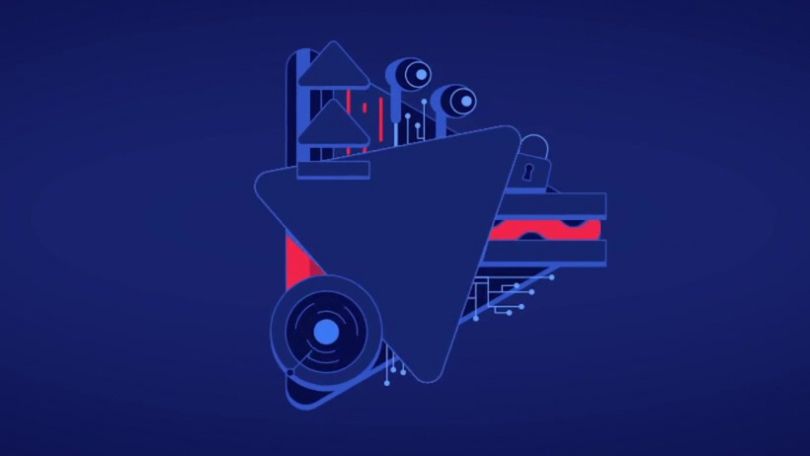 Inmusik
Location: Irvine, California
What they do: Inmusik is a music-focused social networking site using blockchain to help emerging artists share their music and interact with fans.
Music application: On the Inmusik platform, users crowdsource artist rankings to show who or what song is popular at the moment. The platform focuses on paying artists, and fans, fairly. Inmusik's cryptocurrency ($OUND Token) helps users boost artists to the top of the charts. Fans earn tokens for finding new songs, voting for best artists and supporting the community. The system is designed to reward those who interact with other community members, as well as those who contribute to the success of an artist, with crypto. In contrast to current streaming systems, artists can earn more than $20,000 per million streams on the site.
Real-life use case: Launching in 2019, Inmusik's platform already has 18,000 registered artists who are ready to stream their music and produce engaging content for fans.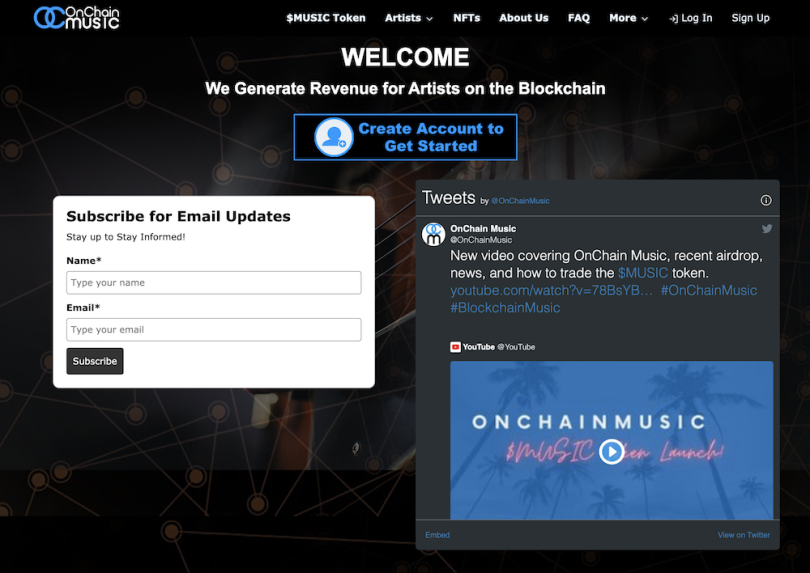 OnChain Music
What they do: OnChain Music exists to help its roster of artists, bands, singer-songwriters, DJs and musicians of all kinds earn more money from their royalties through blockchain and the sale of NFTs. The platform has created the $MUSIC token, a hybrid cryptocurrency that combines characteristics of a utility, governance and revenue share token. As the value of the $MUSIC token increases, artists signed to OnChain's roster have the potential to receive increased royalty payments — turning their music into a valuable investment.
Music application: Artists and labels receive 85% of all revenue generated from music hosted with OnChain, which is distributed through platforms like Aurovine, Audius, XSongs and Emanate. Revenue is paid out through crypto, which can then be cashed out with either USD or USDT (Tether.)
Real-life use case: The $MUSIC token is currently available for trading on Uniswap and PancakeSwap, and OnChain's roster currently features 235 artists, 10 record labels, nearly 2,000 songs and over 300 albums.
Images via social media, company websites and Shutterstock.