How 15 of the Largest Companies in Tampa Have Helped Define Florida Commerce
Tampa Bay may be known for its white-sand beaches and kid-friendly attractions, but this coastal region has become much more than a travel destination. Over the past several years, the area has taken a deep dive into the tech industry, sparking the formation of tech companies and startups across the region. According to the Tampa Bay Times, CompTIA named the area one of the nation's top 20 "tech towns," alongside up-and-coming tech hubs like San Diego and Raleigh. 
There's no doubt that the Tampa Bay area is climbing the tech ranks, but that doesn't mean the city is a novice when it comes to big business. In fact, the region is home to many industry heavyweights such as financial services leader Raymond James and Fortune 500 competitor Tech Data. From Clearwater to St. Petersburg, cities across the region boast their own communities of business game changers, making the Tampa area a true commerce kingpin. 
We've rounded up 15 of the largest companies in Tampa to give you a glimpse of the area's powerful business culture. 
Largest Companies in Tampa You Should Know
Tech Data - 14,700+ Employees
Jabil - 39,100+ Employees
WellCare Health Plans - 7,100+ Employees
SYKES - 17,900+ Employees
Raymond James - 13,000+ Employees
The Mosaic Company - 3,300+ Employees
HSN - 3,300+ Employees
KnowBe4 - 950+ Employees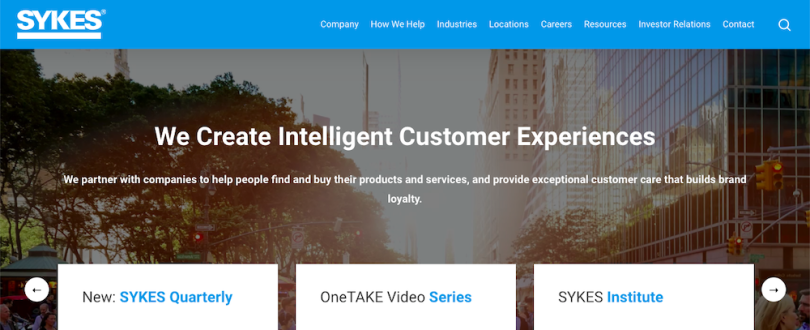 SYKES 
Location: Tampa
Number of employees: 17,900+
What they do: SYKES helps companies engage with customers and build brand loyalty. The company's full lifecycle solutions and services include talent acquisition and development, insight analytics, customer retention, digital marketing, inbound sales and social media. SYKES serves a wide range of industries such as healthcare, energy, retail and tech. The company boasts offices in 23 countries including Norway, Colombia and Romania.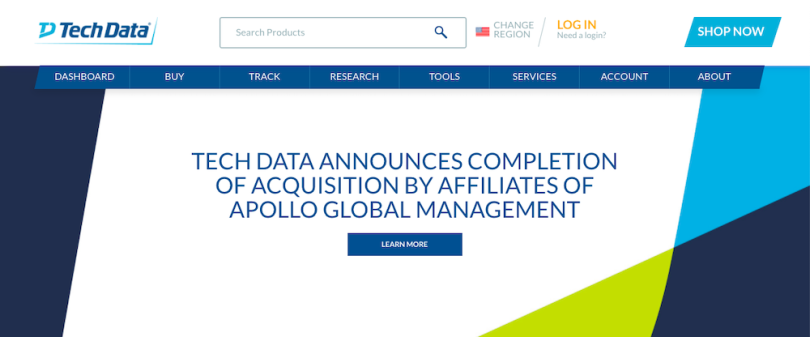 Tech Data 
Location: Clearwater
Number of employees: 14,700+
What they do: Tech Data is a technology distributor that helps large companies bring their products to market. The company provides a broad range of services such as customer lifecycle management, logistics, mobile solutions, supply chain management and private label delivery. As a Fortune 500 company, Tech Data has office locations in numerous countries including Belgium, Croatia and Costa Rica.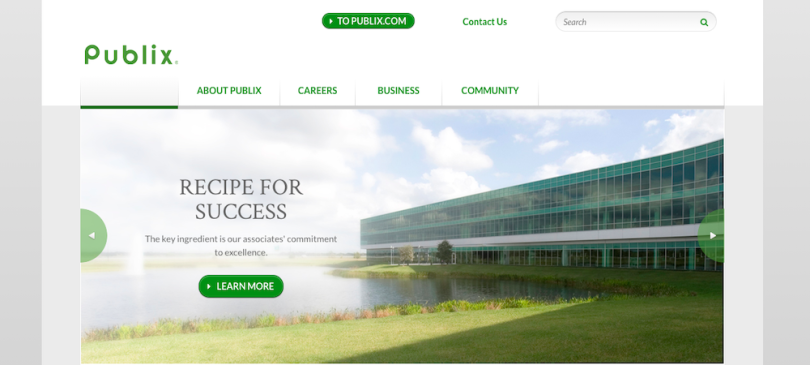 Publix Super Markets 
Location: Lakeland
Number of employees: 43,600+
What they do: Founded in 1930, Publix Super Markets is an employee-owned supermarket chain. The company employs over 200,000 associates and focuses heavily on community involvement, volunteerism and environmental sustainability. Publix stores can be found in several states throughout the Southeast including Tennessee, Alabama and Florida.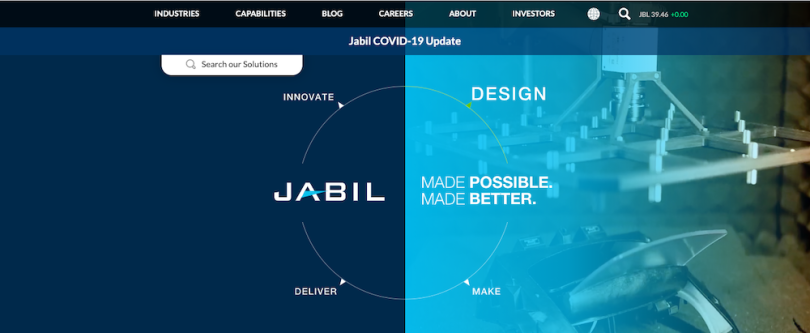 Jabil 
Location: St. Petersburg
Number of employees: 39,100+
What they do: Jabil is a manufacturing solutions provider dedicated to driving success for global brands. The company specializes in a variety of solutions such as advanced assembly, cutting tools, precision automation, advanced materials science, supply chain insights and global product management.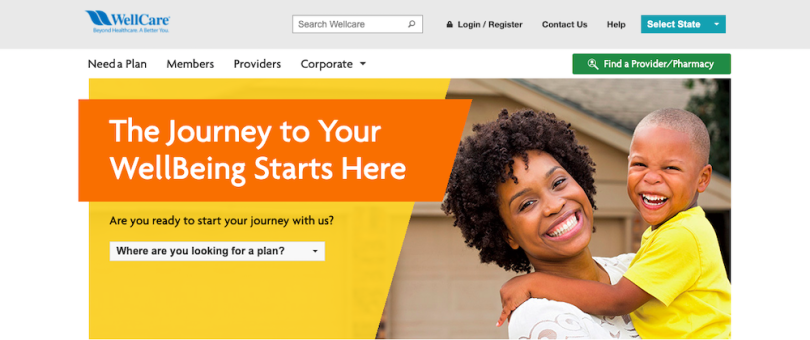 WellCare Health Plans
Location: Tampa
Number of employees: 7,100+
What they do: WellCare Health Plans provides government-sponsored healthcare programs to individuals and families with complex medical needs primarily through Medicaid, Medicare Advantage and Medicare Prescription Drug Plans. The company's whole health solutions include pharmacy benefit management, drug management, dental care and vision plans. WellCare Health Plans operates across North America, Europe and the United Kingdom.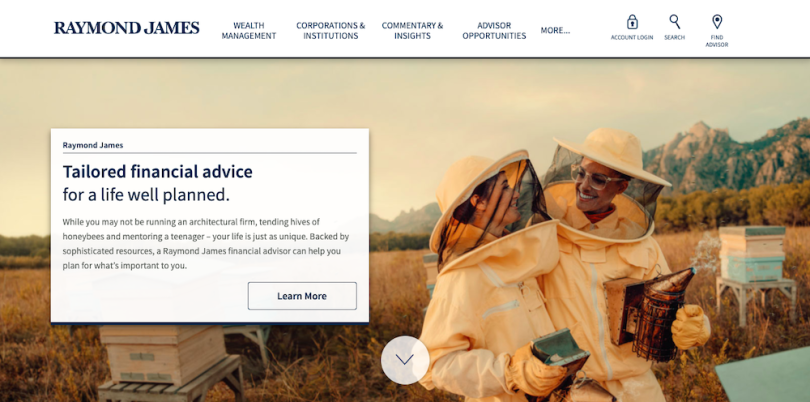 Raymond James 
Location: St. Petersburg
Number of employees: 13,000+
What they do: Established in 1962, Raymond James provides financial services to individuals, corporations and municipalities. Their specialties include wealth management, investment banking, fixed income capital markets and public finance. With more than 8,000 advisors worldwide, Raymond James boasts a presence both across North America and abroad.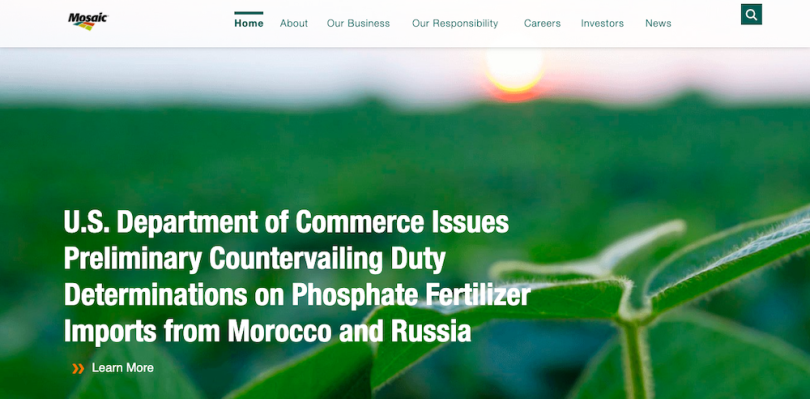 The Mosaic Company 
Location: Tampa
Number of employees: 3,300+
What they do: The Mosaic Company is a crop nutrient company that mines, produces and distributes phosphate and potash for use in the agriculture industry. The company servers farmers around the world, offering products intended for plant genetics, crop protection and equipment technologies. The Mosaic Company's production operations take place primarily in Brazil and Paraguay.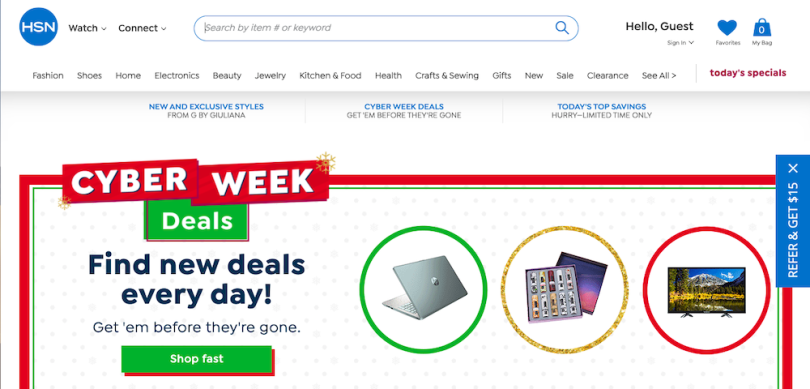 HSN 
Location: St. Petersburg
Number of employees: 3,300+
What they do: HSN, formerly known as the Home Shopping Network, is an entertainment and lifestyle retailer that offers a broad range of products. The company offers customers access to top brands in jewelry, beauty, home decor, fashion, accessories and more. Since its inception in 1982, HSN has extended its reach beyond cable television and now offers an app that allows people to shop from anywhere.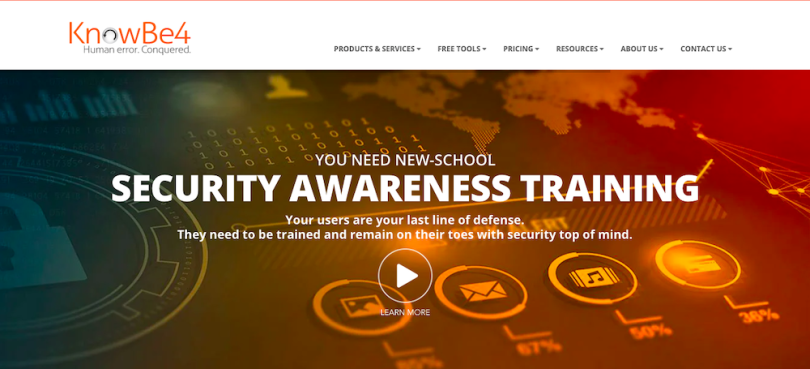 KnowBe4 
Location: Clearwater
Number of employees: 950+
What they do: KnowBe4 offers a security awareness training and simulated phishing platform designed to help companies make smarter security decisions. Their tools are intended for security awareness, password protection, email security, ransomware protection and compliance readiness. KnowBe4 supports more than 30,000 organizations worldwide.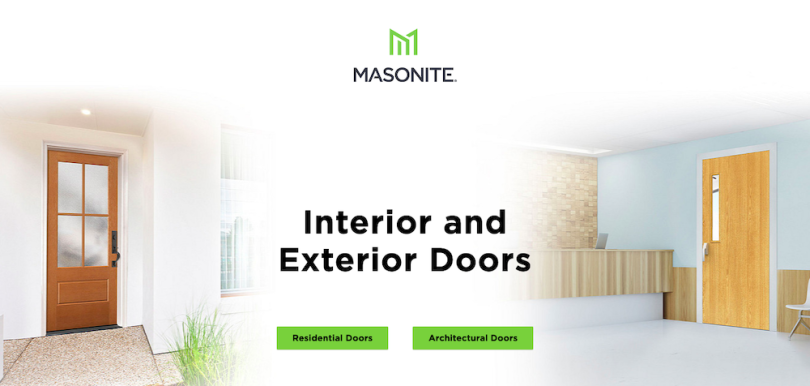 Masonite 
Location: Tampa
Number of employees: 2,400+
What they do: Masonite produces building products for both residential and commercial properties. The company specializes in developing exterior and interior doors for use in homes as well as for use in industries such as hospitality, healthcare and education. Masonite operates facilities across the globe and holds 37 sites across the U.S.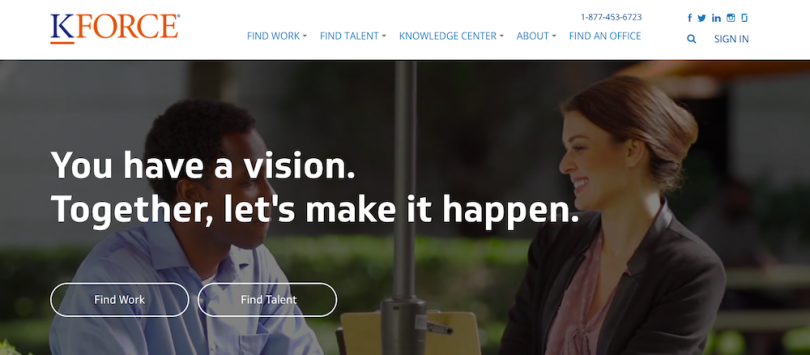 Kforce 
Location: Tampa
Number of employees: 3,900+
What they do: Kforce partners with employers to help them build up their technology and finance teams. The company enables people to search for open jobs and refer friends to job opportunities through their app, while companies can use the organization to locate new hires. In the past, Kforce has supported healthcare systems, hospitality companies, financial organizations and more.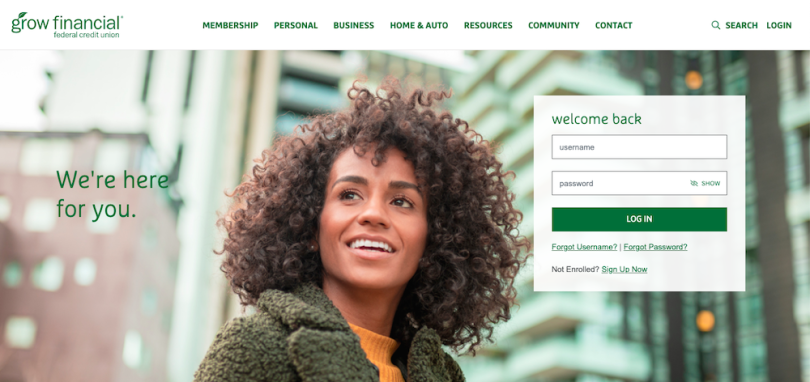 Grow Financial Federal Credit Union
Location: Tampa
Number of employees: 400+
What they do: Founded in 1955, Grow Financial Federal Credit Union offers a wide range of financial services to individuals and businesses. The company offers assistance with checking and savings accounts, personal and commercial loans, home refinancing, real estate loans and more. Grow Financial also provides mobile banking services through their CardManager app, which allows users to check card balances and prevent security breaches. The company's store locations can be found throughout West Central Florida and Charleston, South Carolina.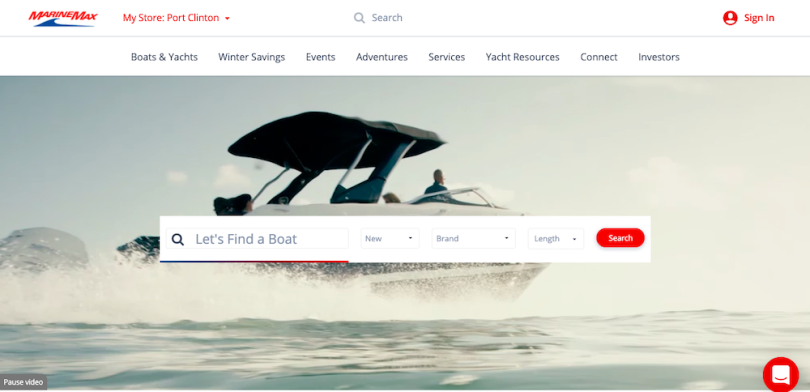 MarineMax 
Location: Clearwater
Number of employees: 1,000+
What they do: MarineMax is a boating and yachting lifestyle company that sells a wide range of products. In addition to boats and yachts, the company offers others essentials including life jackets, distress signals and navigation lights. MarineMax also offers an app that allows people to request services such as routine maintenance and repairs. The company has more than 60 store locations nationwide.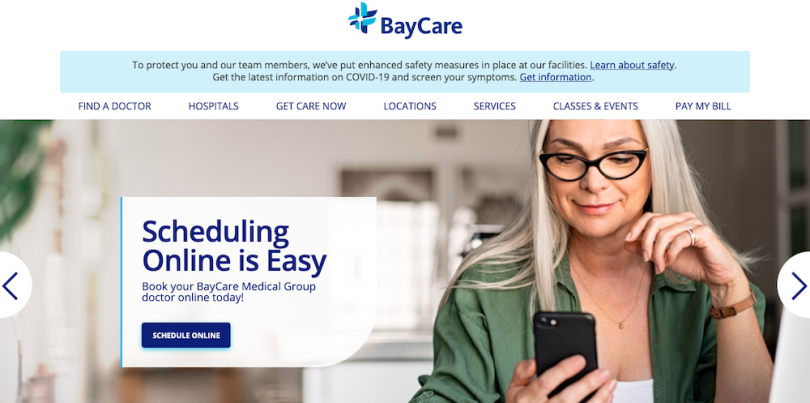 BayCare Health System
Location: Clearwater
Number of employees: 9,000+
What they do: BayCare Health System connects individuals and families to healthcare services at hospitals and other facilities. The company partners with 15 regional hospitals including Bartow Regional Medical Center, St. Joseph's Children's Hospital and South Florida Baptist Hospital. BayCare's inpatient and outpatient services include acute care, behavioral health, home care and primary care.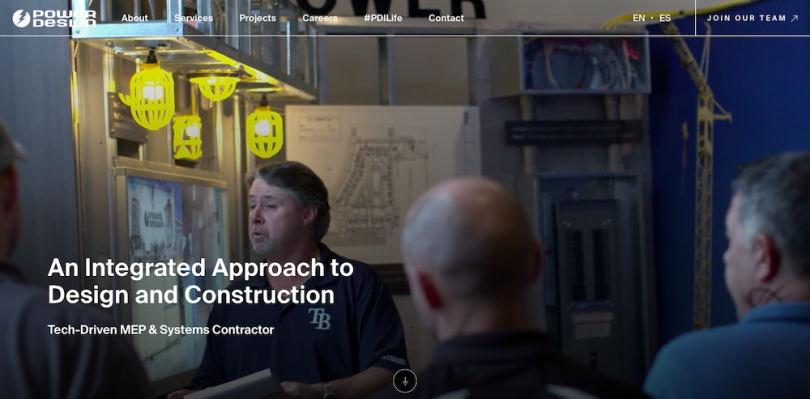 Power Design
Location: St. Petersburg
Number of employees: 1,400+
What they do: Founded in 1989, Power Design is a design-build electrical contractor and systems integrator that partners with developers and builders on complex projects. The company specializes in design assistance, systems, lighting distribution and design builds. Power Design has completed over 1,000 multi-family projects nationwide. 
 

Photos via Shutterstock, company website screenshots and social media