14 Tampa Startups Shining New Light on Florida's West Coast
Updated:
November 23, 2020
Updated:
November 23, 2020
When launching a startup, it's important to have a keen perspective on target markets and industry needs, especially when choosing a headquarters location. What often gets overlooked, however, is the importance of location when hiring a motivated and innovative workforce. With millennials set to command 75% of the workforce by 2025, work-life balance is a crucial factor for hiring in-demand talent. For many in the tech workforce, part of finding balance is living in a beautiful, livable climate. With gorgeous beaches and constant warmth, it is no surprise that Tampa has emerged as a hotspot of tech and startup excitement.
New companies with ambitious goals are always arriving in Tampa but for now, these are the 14 must-know Tampa startups.
Tampa Bay Startups to Know
Benefytt
Lovfinity
Pro Crew Schedule
GLEW
Lunchpool
SKUxchange
Galaxis
TableDot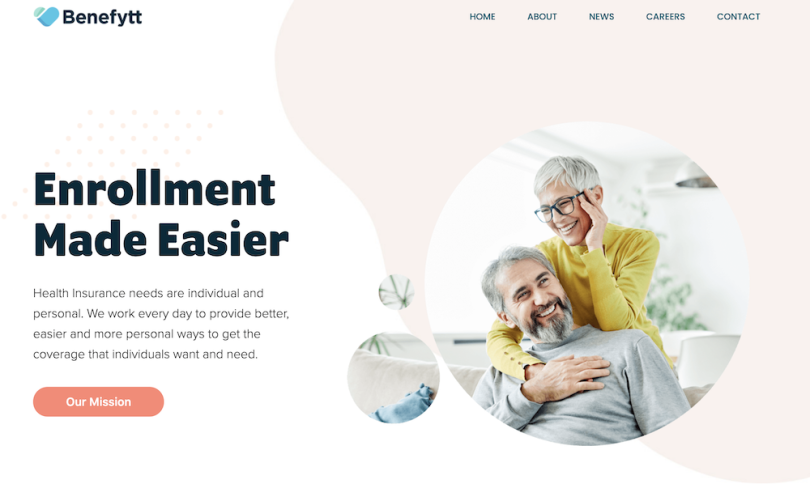 Benefytt
Founded: 2020
Focus: Insurance
What they do: Benefytt provides health insurance technology that better fits user needs, developing and operating private health insurance marketplaces and consumer engagement platforms, plus a variety of systems that streamline the selling and purchasing processes. The company also offers a direct-to-consumer brand for seniors and Medicare-eligible consumers, ensuring that health insurance matches individual needs regardless of circumstance.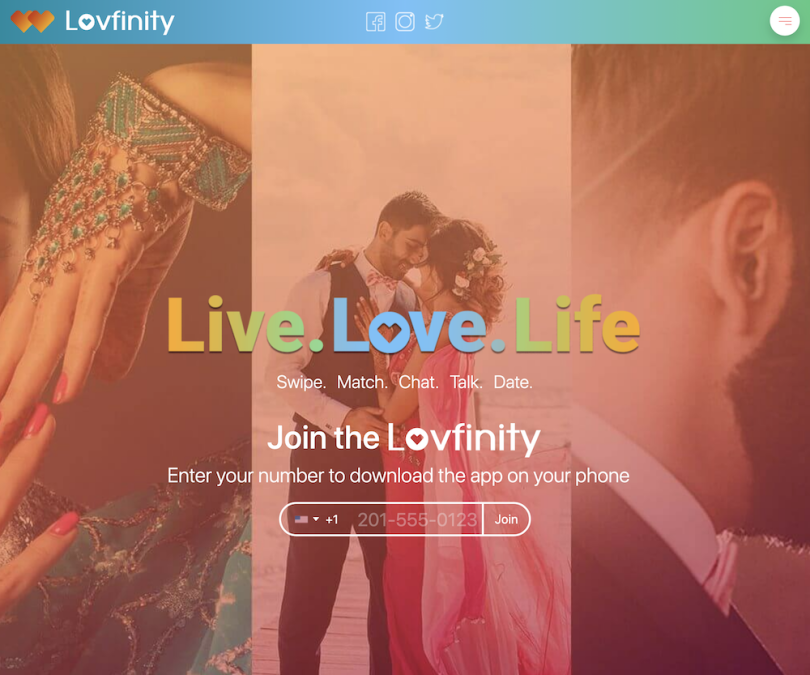 Lovfinity
Founded: 2019
Focus: App-Based Dating
What they do: Lovfinity operates a dating application designed to deliver an enhanced experience to users around the world. The app is built on a swiping system and connects with the Apple Watch to offer dynamic notifications, messaging and compatibility detection, making it easier to form connections and maintain privacy.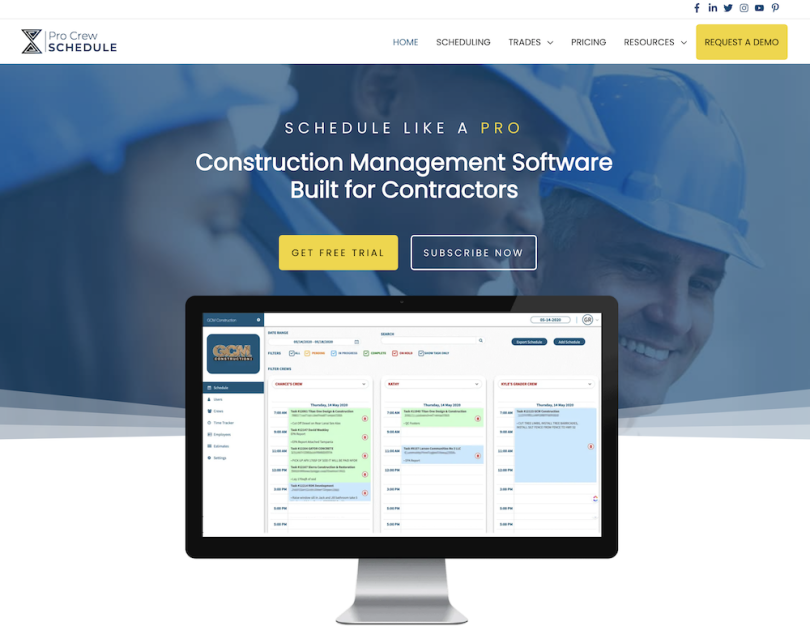 Pro Crew Schedule
Founded: 2018
Focus: Construction Software
What they do: Pro Crew Schedule helps construction companies accomplish their goals more effectively by providing management software that streamlines the time tracking and documentation process. The platform allows companies to schedule multiple tasks at a time  and communicate effectively across entire teams.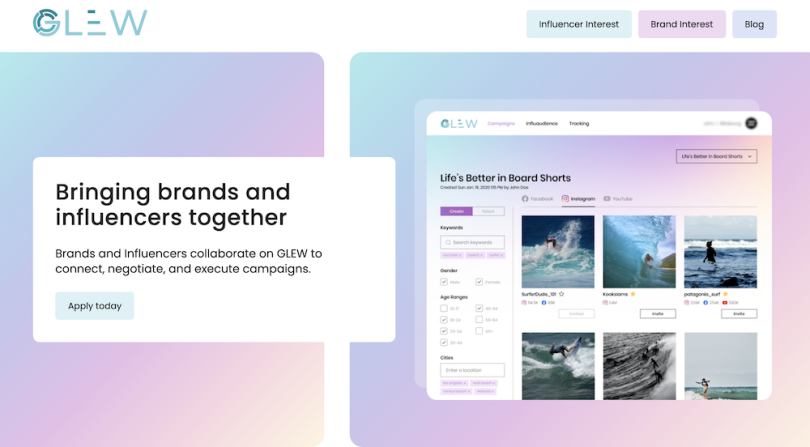 GLEW
Founded: 2020
Focus: Influencer Marketing
What they do: GLEW is a platform for bringing brands and influencers together, making it faster and more equitable to collaborate across channels. Simplified negotiation tools, unique rating systems and real-time analytics tracking are available to help influencers take control of their careers through the platform, with a vetting and strike policy in place to keep the community clean of misconduct.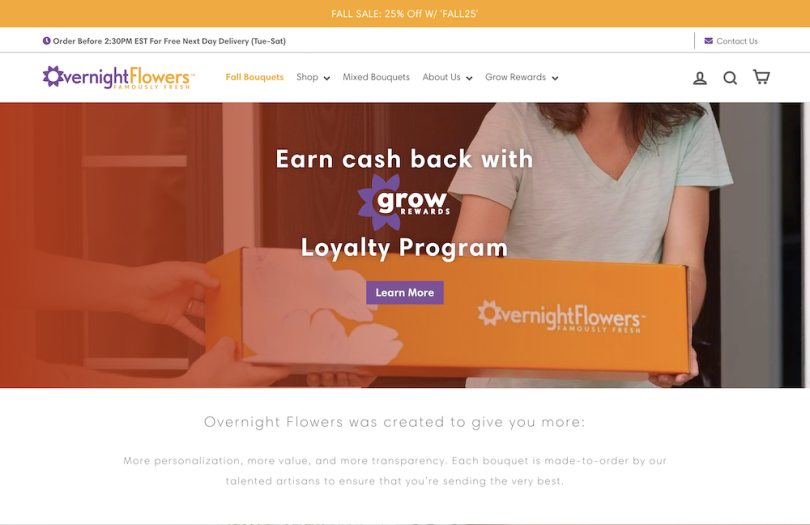 Overnight Flowers
Founded: 2019
Focus: Flower Delivery
What they do: Overnight Flowers was created to deliver more personalization and value to the flower delivery process. Featuring artisan-designed bouquets, personalized gift wraps, in-house design and an honest pricing system with no bait-and-switch tactics, Overnight Flowers allows people to bring more personality into the process when sending heartfelt gifts to loved ones.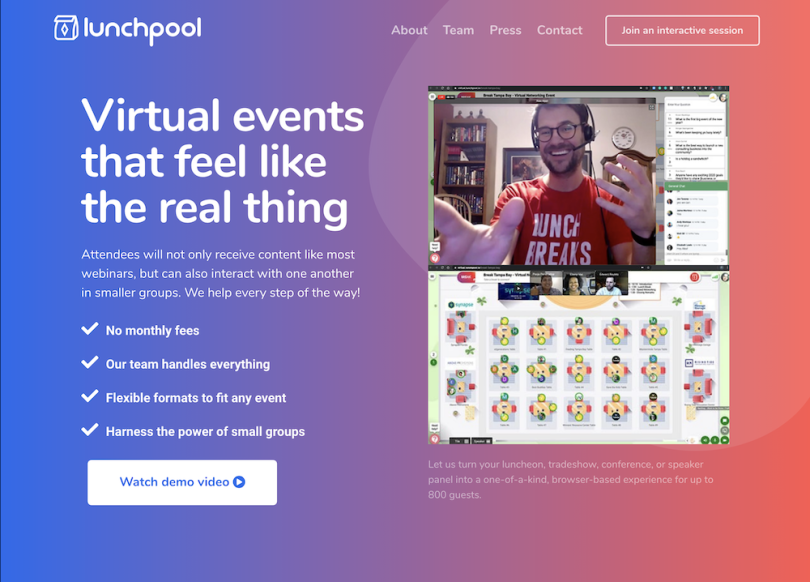 Lunchpool
Founded: 2019
Focus: Video Conferencing
What they do: Lunchpool offers a more effective solution to virtual conferencing, featuring multiple tools within the platform for keeping attendees engaged and maximizing the potential of any event. Organizers have the ability to utilize multiple HD presentation modes, host paid or free events, sell sponsorships, create engaging polls, and allow for interaction between smaller internal groups, making it easy for attendees to form authentic connections.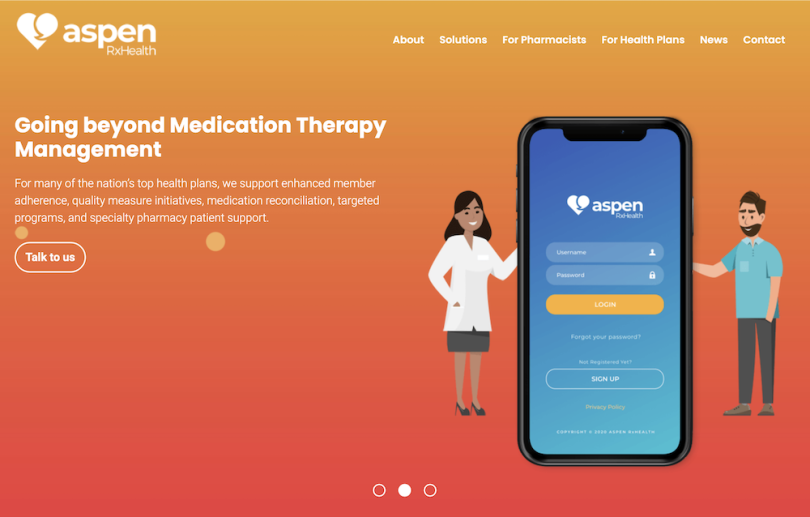 Aspen RxHealth
Founded: 2018
Focus: Healthcare Software
What they do: Aspen RxHealth helps transform the healthcare industry by providing pharmacists with a platform for communicating with patients and making medication therapy management easier than ever. Operating via a mobile application, Aspen RxHealth allows pharmacists to customize health plans that take all of a patients' health factors and additional medication into account, helping build longitudinal relationships between critical parties in the healthcare ecosystem.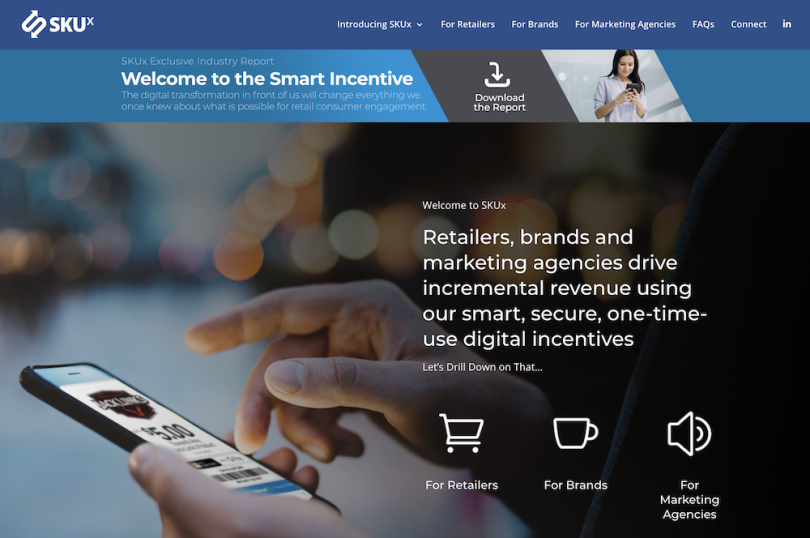 SKUxchange
Founded: 2018
Focus: E-commerce
What they do: SKUxchange allows retailers, brands and marketing agencies to facilitate more incremental sales, distributing one-time-use digital coupons and money-saving initiatives to consumers while keeping control in the hands of the stakeholders. Everything from initialization and distribution to redemption and settlement is able to be customized and controlled by those profiting on goods, with powerful dashboards tracking all metrics for maximum effectiveness over time.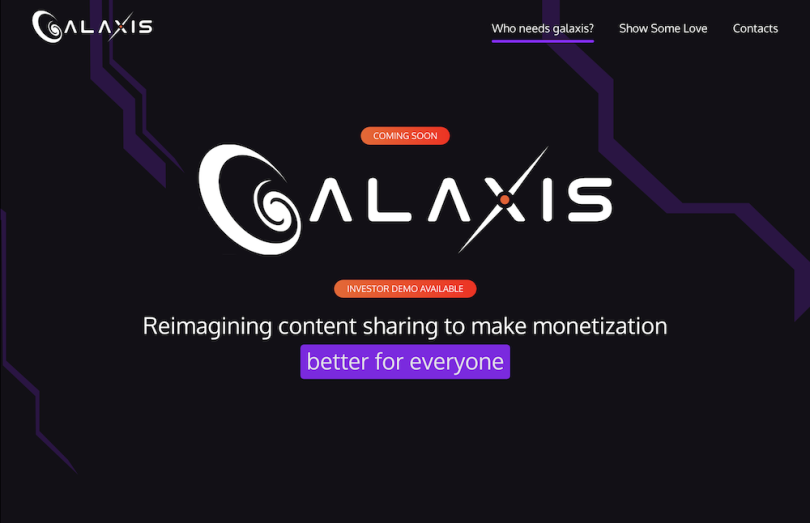 Galaxis
Founded: 2018
Focus: Content
What they do: Galaxis operates a content-sharing platform that allows creators and brands to monetize their content while keeping the platform free for all viewers. The platform introduces endless income opportunities via advertising, donations, commissions and merchandise, along with no fears of demonetization plus the ability to communicate directly with fans and negotiate directly with sponsors.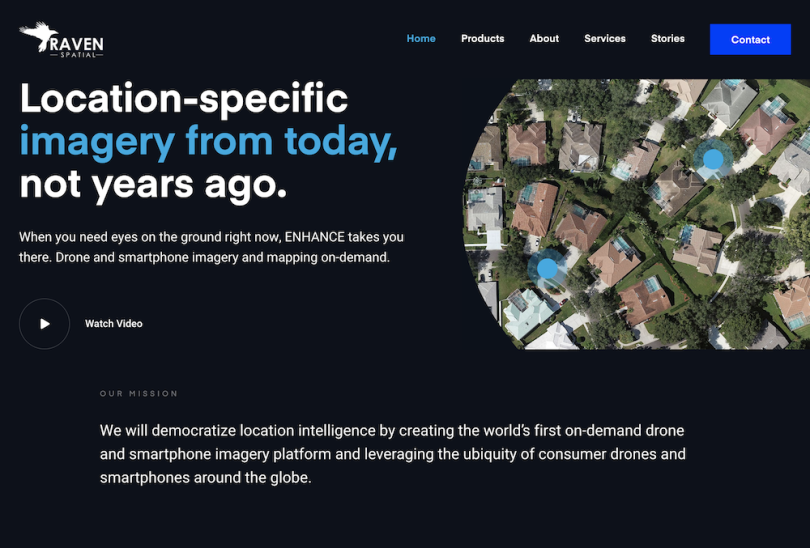 Raven Spatial
Founded: 2018
Focus: Digital Mapping
What they do: Raven Spatial utilizes smartphone and drone imagery to create an on-demand mapping platform that leverages some of the most ubiquitous technology around the globe. The company's products, paypixl and Enhance, allow users to monetize their devices by capturing live video data for use by a worldwide network of consumers, eliminating the outdated imagery often seen in leading mapping platforms.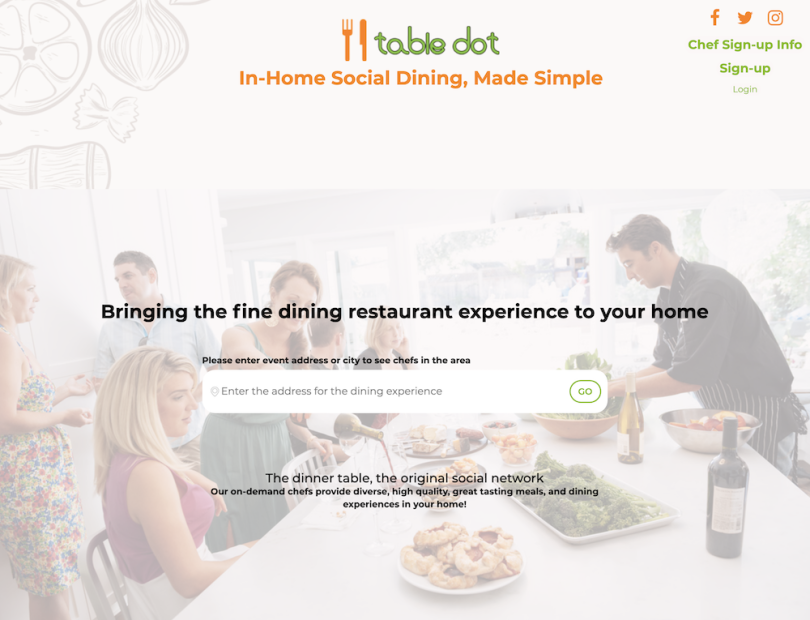 TableDot
Founded: 2018
Focus: Private Dining Booking
What they do: TableDot is an elegant solution for creating a fine dining restaurant experience within home dining rooms, offering the ability to hire a professional chef to spice up any occasion. The company helps make hiring a private chef easy, with tools for pairing with a chef and customizing the menu available for parties of nearly any size.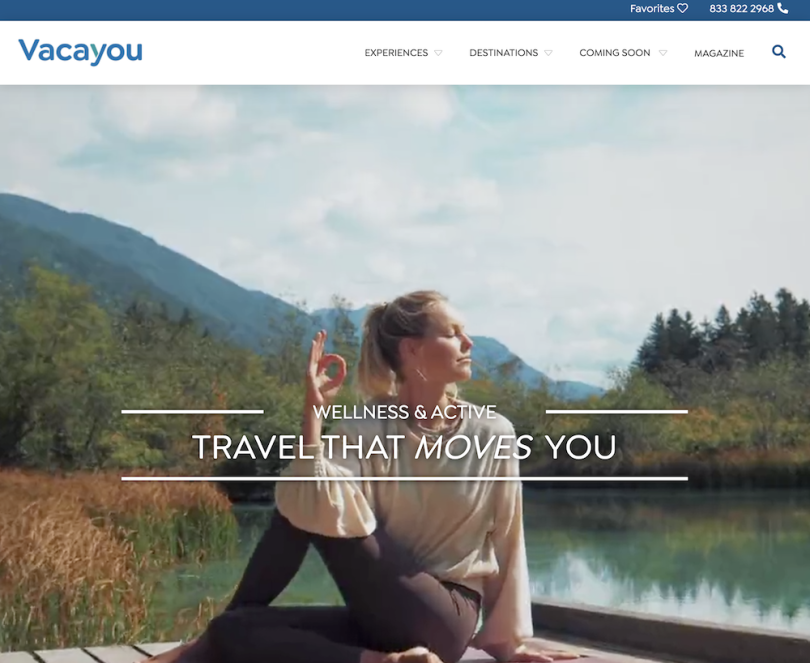 Vacayou
Founded: 2018
Focus: Travel + Wellness
What they do: Vacayou believes that wellness and travel should go hand-in-hand. The company operates a platform that connects users with popular vacation spots paired with wellness activities. The site features bundles and packages for all-inclusive, worry-free vacation planning, with tools for checking out wellness retreats, active adventures and spa getaways within any given area.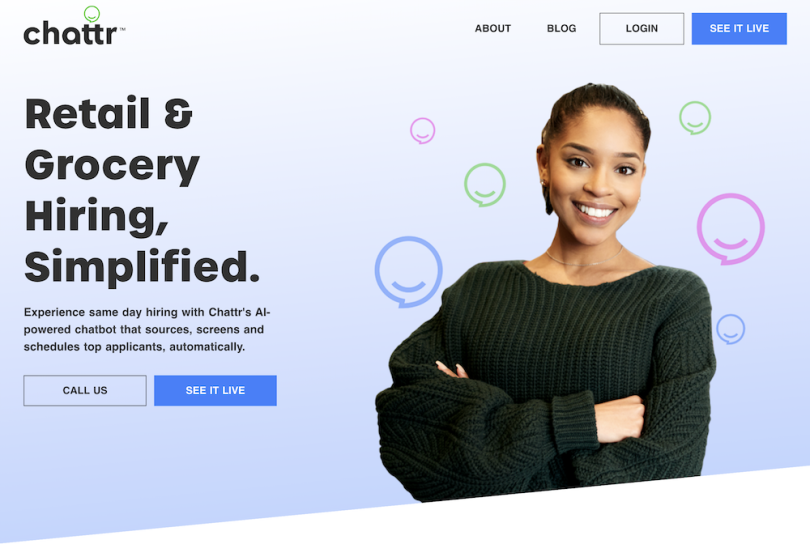 Chattr
Founded: 2018
Focus: Chat Software
What they do: Chattr provides a simple but effective chatbot solution to retail and grocery storefronts that allows them to make impactful hires faster than ever before. The AI-powered bot utilizes convenient sourcing, screening and scheduling tools to connect with top applicants and covert more of them into employees, reducing understaffing challenges and increasing productivity throughout storefronts. 
Images via Shutterstock and company website screenshots