6 Steps to Create a Positive Remote Candidate Experience
Learn how to transition your candidate experience online
Updated:
January 12, 2021
Updated:
January 12, 2021
The candidate experience you create speaks volumes about who you are as a potential employer. Prospective employees will evaluate your company based on their experience with your hiring process, and a poor candidate experience will deter other job seekers from applying.
In today's remote working world, it's vital that you're intentional with your hiring process and prioritize a positive remote experience. In this article, we'll discuss how you can shift your original hiring process remotely and enhance your candidate experience.
FREE TOOLKIT: VIRTUAL ONBOARDING MADE EASY. DOWNLOAD HERE.
Table of Contents
Recap: What the Is Candidate Experience?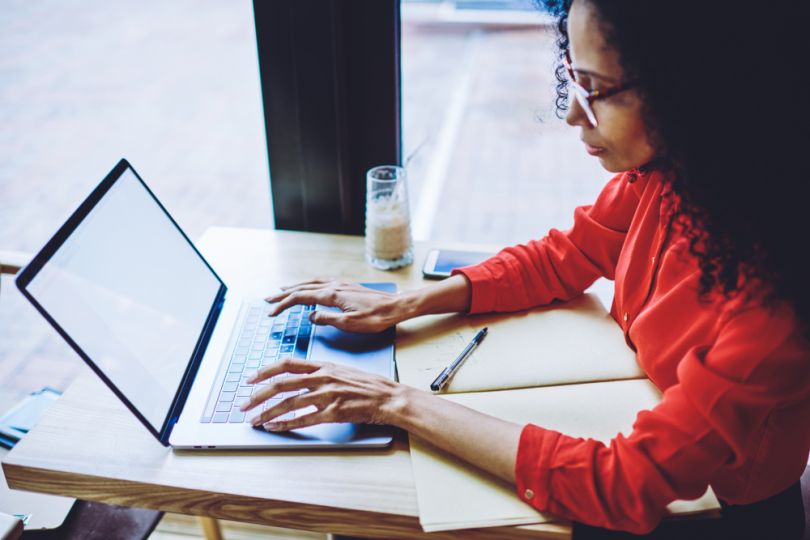 Candidate experience refers to prospective employees' perception of your hiring process. It encompasses every interaction candidates have with your company, from the initial point of contact on your careers page right up until the final decision. 
Every member of your recruiting team that comes into direct contact with a candidate plays an important role in creating a successful experience. How you communicate with candidates — both in terms of quality and frequency — shapes their perception of your company. Your candidate experience is an essential part of your employer brand, which is why it's vital that you take stock of each interaction. Ask yourself, "Are we clearly communicating everything the candidate needs to know, in a way that is both helpful and respectful?" If the answer is no, your candidate experience could stand to be improved.
While it seems abstract, a positive or negative candidate experience can have a significant impact on your ability to recruit top talent. If you have the reputation of being uncommunicative and acting disinterested toward candidates, you'll be hard pressed to find any top professional willing to endure your hiring process. 
Impact of the Candidate Experience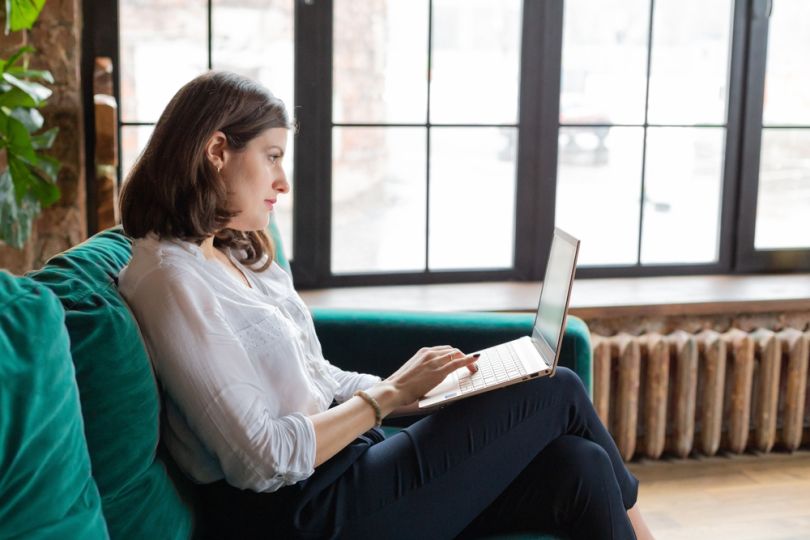 Creating a strong candidate experience isn't just about getting prospective employees to think highly of your hiring process; the impact runs much deeper than that. A positive candidate experience improves your employer brand, meaning you'll have more success recruiting employees for other roles in the future. Furthermore, it increases the likelihood of having a returning applicant; a candidate is more inclined to apply to your company again if they enjoyed the process the first time. 
A remote work environment doesn't change the importance of candidate experience. In fact, because the element of human connection is removed when working remotely, the candidate experience is more liable to gaps within the process. As a result, you must be thoughtful and intentional about how you adjust your candidate experience for the remote world. Take a look at the statistics below that prove the importance of an strong candidate experience.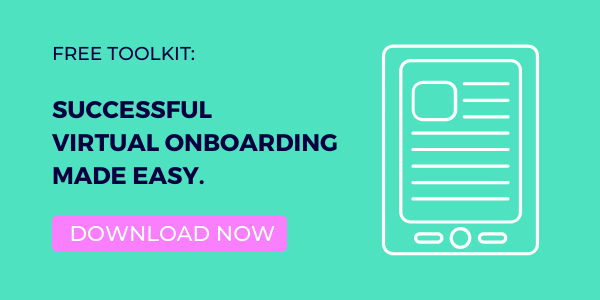 69% of candidates who had a negative experience won't apply to the organization again.  
A poor candidate experience will cost you top talent — more than half of candidates wouldn't apply for another role after having a bad experience with an organization's hiring process.
69% of candidates will tell their friends and networks about a bad candidate experience.
Not only can a bad candidate experience keep you from reengaging past applicants, it can also deter you from attracting new job seekers. A poor hiring process will create detractors out of candidates, 69 percent of whom would spread the news to their immediate networks.
76% of job seekers state that not hearing back from a potential employer about an application is more frustrating than not hearing back from a first date. 
Applying and interviewing for a job is a stressful process. Making it difficult by neglecting regular communication aggravates a majority of candidates more than a personal setback.
57% of job seekers lose interest in the job opportunity if the application process is lengthy.
Remember, every interaction prospective employees have with your company impacts the candidate experience. A drawn-out application process will disengage and disinterest more than half of your prospects. 
How to Create a Positive Remote Candidate Experience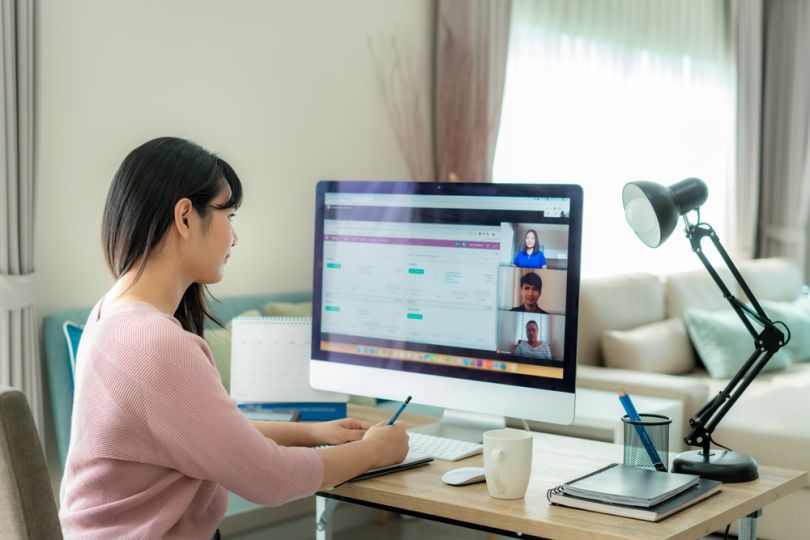 Your current hiring process should be optimized for a positive candidate experience; the careers page should be easy to navigate, the application process should be seamless and interviews should be well-structured and engaging. However, in a remote work environment, establishing positive touchpoints with candidates requires a little more consideration and effort. 
Don't panic, though — you don't have to overhaul your entire hiring process. Remote recruitment and interviewing should follow a similar flow, with each element being adapted for virtual interactions. Investing in the right tools and systems to help make a smooth transition to a remote hiring process will improve the candidate experience. What you'll need to be mindful of is how you engage candidates over the screen.
To optimize your existing candidate experience for today's virtual world, use the following six steps.
Step 1: Evaluate your current candidate experience
Before you start transitioning your hiring process remotely, assess your current candidate experience. Carefully evaluate each touchpoint you have with candidates to consider whether it will be a challenge to move online and/or whether it could be improved. 
For example, if your careers page is cluttered with roles that have been filled or are no longer being hired for, remove them. Job seekers will be frustrated if they dedicate the time to submit an application for a position that's no longer available. Additionally, if your application process is not yet optimized for mobile, make that a priority. As you gauge your current candidate experience, be mindful of gaps you'll need to fill with additional tools or resources, such as a video or phone conferencing software.
Step 2: Prioritize communication
Clear, consistent communication is the mark of a positive candidate experience. In fact, 81 percent of candidates say more frequent updates from potential employers would significantly improve the process. A fully remote hiring process is likely something few candidates are familiar with, and the added uncertainty of the developing COVID-19 situation is sure to intensify the stress of a job search.
Put candidates at ease by making frequent communication your top priority. Regularly update candidates on the process, including next steps and any delays your team foresees. Additionally, don't delay responding to candidate inquiries; more than half (69 percent) of job seekers say they would like to see employer response time improve. If need be, dedicate 15-30 minutes at the beginning and end of each workday to address candidate requests. 
Go the extra mile by giving candidates an overview of the hiring process up front. This helps candidates set realistic expectations and pacifies any outlying concerns. It's a worthwhile effort: 83 percent of job seekers believe the candidate experience would be better if employers provided a clear overview of the interview process.
Step 3: Prepare for video interviews 
The absence of in-person interviews is the most significant drawback to a remote hiring process. Without direct human interaction and the ability to experience your company culture first hand, candidates may struggle to make a connection with your company. Video interviews also eliminate body language and nonverbal cues, important details recruiters use to evaluate a candidate's culture fit. On top of that, speaking to a potential candidate or employer through a computer screen can be downright awkward. 
In order to ensure video interviews are as effective as possible, invest in the proper tools and thoroughly train your hiring managers on how to use the software. This will prepare them to get ahead of and quickly troubleshoot any technical issues that may arise. Additionally, give your candidates enough advance notice to test out and become familiar with the software themselves. Feeling comfortable with the platform will ease some of their anxieties and help them go into the interview with confidence. 
Lastly, communicate any other resources candidates will need for the interview, such as internet access or additional applications. Encourage them to designate a quiet, well-lit space for the interview. Be mindful of the limitations they may encounter; not everyone has an ideal work-from-home setup. Accommodate any distractions that come up as needed and refrain from allowing the surroundings to influence your candidate evaluation.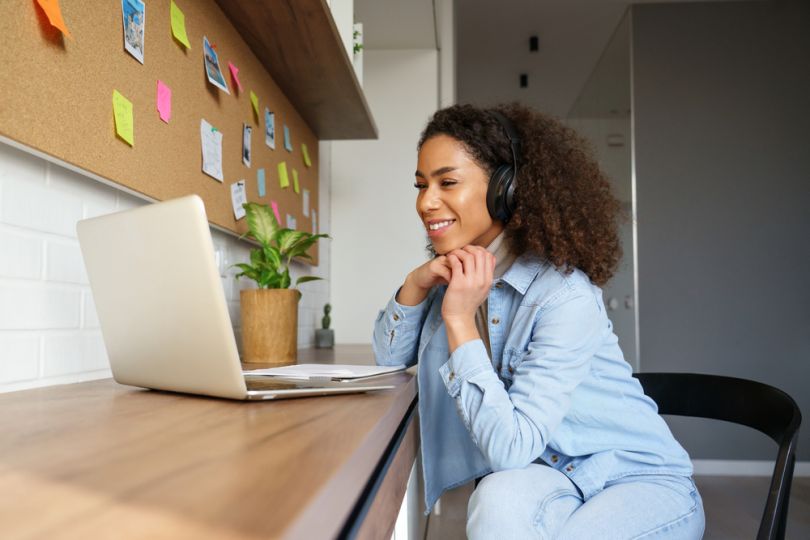 Step 4: Show off your company culture 
Your company culture is an essential part of your employee value proposition (EVP); 56 percent of employees say it's more important than salary. Moreover, the opportunity to get a sense of your culture during an onsite interview is an integral part of the candidate experience. Make a point to highlight your culture throughout the entire interview process in order to give candidates a positive experience. 
Early on in the process, speak to your core values so candidates are familiar with the central tenets that bind your organization. Additionally, use storytelling to highlight culture initiatives, your employee engagement efforts and your people's enthusiasm for the company. 
As candidates progress through the interview process, make up for the lack of in-person interaction by creating virtual opportunities for them to engage with your people and get to know your type of organizational culture. Schedule video conferences with various members of the team and discuss some of the innovative remote team building activities you've implemented. Anything you can do to mimic the impact of an in-office interview is fair game, so get creative. Leverage your people when possible; 66 percent of candidates believe that interacting with current employees is the best way to get a sense of a potential employer.
Step 5: Provide and ask for candidate feedback 
The candidates you don't extend an offer to deserve to know why you chose to go in a different direction. Give them the courtesy of professional feedback so that they can continue on their job search with confidence. Doing so establishes your reputation as an empathetic employer who values its people, which ultimately endears job seekers to you: candidates are four times more likely to apply to an open position in the future if offered constructive feedback during the initial application process.
Leverage your industry know-how and expertise to provide candidates with constructive feedback. They'll appreciate your insight and feel more comfortable with your decision once they understand their areas for improvement. Remember to include positive feedback and highlight some of their strengths. Treat candidates as you would an employee and they'll part ways amicably, with only good things to say about their experience.
Additionally, ask candidates for their input on your remote candidate experience — both rejected and hired individuals. This can easily be done in a short online survey or Google Form. Understand that some candidates may not be willing to share feedback after they've been rejected. Nonetheless, leverage the insights you're able to collect and further improve your remote experience as you go.
Step 6: Create a strong remote onboarding process
Contrary to what you might think, onboarding is the final stage of the candidate experience; it's still part of their introduction to your company. A remote onboarding process is likely not what you or your new hires had in mind, but it can be just as successful as an in-person experience. In general, it's pretty simple: the key is to reevaluate your existing onboarding sequence and repurpose it for the remote world. There are a plethora of software and applications available to make virtual training engaging and effective. 
The lack of human interaction is where the challenge comes into play. Go out of your way to integrate the new hire into your culture by introducing them to employees outside of their immediate team or department, and creating opportunities to connect on a personal level. Remember, onboarding is intended to help a new employee acclimate both to their role and the company. Make sure your remote onboarding sequence includes opportunities to become familiar with the culture and get to know other employees.
On the whole, a remote candidate experience isn't all that different from how you treat candidates during a normal hiring process. If anything, you should go out of your way to accommodate and appreciate them. Thank candidates for their patience and flexibility during the process, and show them the same courtesy you'd expect. Being transparent and understanding will create a positive remote candidate experience that job seekers will appreciate. 
FREE TOOLKIT: VIRTUAL ONBOARDING MADE EASY. DOWNLOAD HERE.