15 Software Companies in Raleigh Helping Businesses Stay Ahead of The Curve
As a city saturated with startups and tech companies, Raleigh has unsurprisingly earned a reputation as one of the nation's biggest tech hotspots. Named the nation's third best city for new businesses by Inc. Magazine, Raleigh has been strengthening its tech presence for years. With added support from local academic powerhouses and the Research Triangle Park, the city has become a breeding ground for innovation, sparking interest in both entrepreneurs and investors from across the country. According to a Forbes report, Raleigh boasts a larger volume of high-growth companies per capita than NYC and Seattle, two of the country's most established tech capitals.
Among the countless startups that call Raleigh home, many of them are software-based, offering ways to help businesses stay organized, efficient and ahead of the curve. Given the city's close ties with fintech, it's no surprise that several of its software leaders provide solutions for financial planning and management, serving sectors like healthcare and real estate. On the other hand, some of Raleigh's software companies have their sights set on transforming big data, helping organizations unlock greater insight into their businesses. Regardless of how they're redefining the software space, it's clear these companies are doing their part to change the way work is done across all industries. 
Take a look at these 15 software companies in Raleigh helping businesses stay poised for the future. 
Software Companies in Raleigh to Know
Millennia
Finmark
CrediVia
Ravetree
ndustrial.io
UserVoice
ZynBit
Broadvine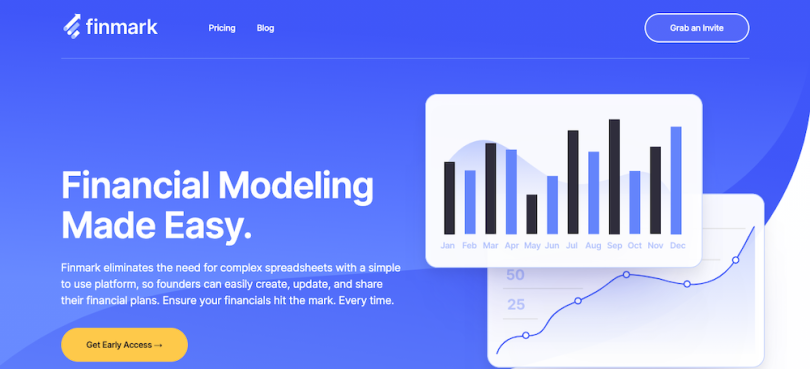 Finmark
Focus: Financial Planning + Modeling
What they do: Finmark's financial planning and modeling software helps startup founders create, update and share their financial plans. The company's platform lets founders keep track of their cash flow, create hiring plans, make fundraising decisions and easily share important financial metrics. Finmark integrates with various accounting, payment processing and payroll technologies such as Stripe, Gusto and Quickbooks.
Who they work with: Startups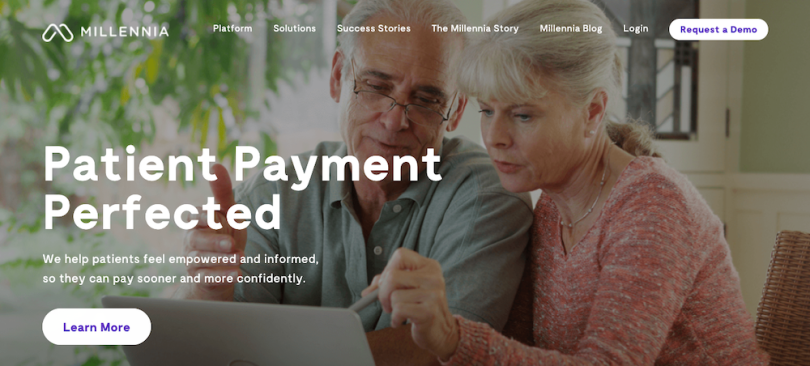 Millennia
Focus: Healthcare Financials
What they do: Millennia's patient engagement platform allows healthcare providers to manage their patient financial experiences. Their platform enables patients to pay more quickly and helps them understand what insurance covers and how much they owe. In doing so, Millennia aims to help providers reach patients and improve their cashflow. 
Who they work with: OrthoNY, Premier Orthopaedics and Michigan Ear.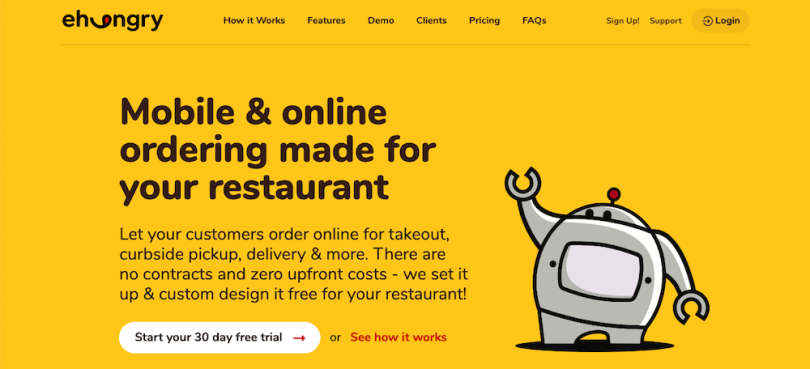 eHungry
Focus: Hospitality Management
What they do: EHungry offers online ordering software for restaurants and caterers. Using the company's mobile-friendly platform, restaurants can let their customers place orders online for takeout, curbside delivery, pickup and more. EHungry also gives restaurants control of their customer and order data, which can be integrated with services such as Square and Zapier.
Who they work with: Nature's Table, The Bronx Deli and Top Notch Catering.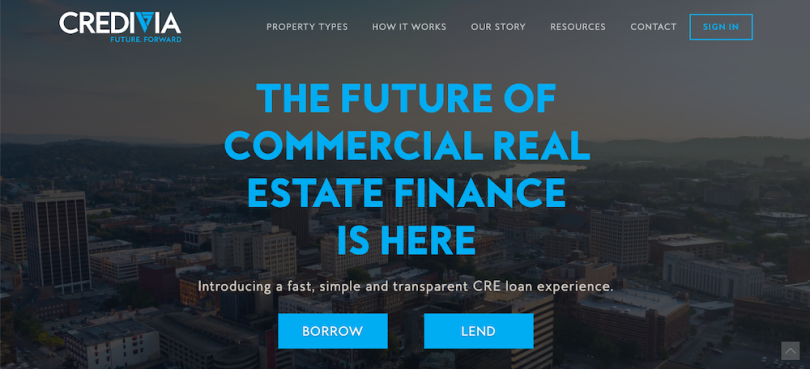 CrediVia
Focus: Commercial Real Estate Finance
What they do: CrediVia's cloud-based platform matches commercial real estate lenders with qualified borrowers to offer a more transparent loan process. Their platform captures complete loan application data and documentation in one place, allowing for reduced cycle times and secure document management in addition to real-time analysis of key financial metrics. CrediVia's asset classes include hospitality, healthcare and retail.
Who they work with: Commercial real estate lenders and borrowers.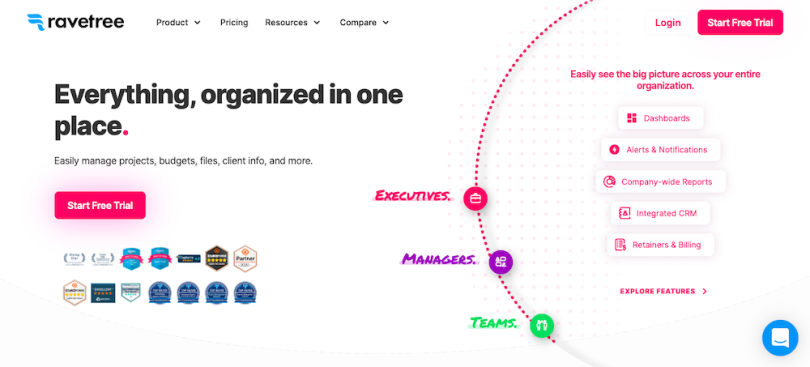 Ravetree
Focus: Work Management
What they do: Ravetree helps companies manage projects, resources and creative workflows all in one place. The company's platform boasts various features such as multi-tiered file approval, expense tracking, project financial management tools, real-time project updates and customizable request forms. Ravetree integrates with a broad range of applications including Dropbox, Box and GitHub.
Who they work with: Digital agencies, universities, nonprofits, engineering firms and law practices.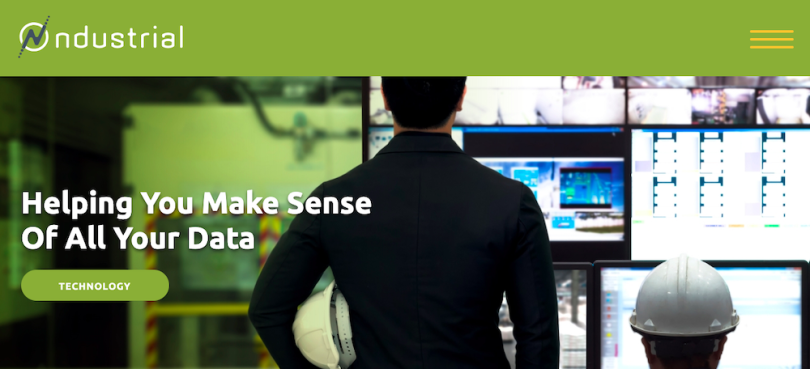 ndustrial.io
Focus: Manufacturing Data Management
What they do: ndustrial.io develops cloud-based software for factories and industrial facilities. Their applications are designed for data management, data integration and insights, automated application deployment and data ingestion. ndustrial.io aims to help organizations digitally transform and gain greater business insight.
Who they work with: Factories and industrial facilities.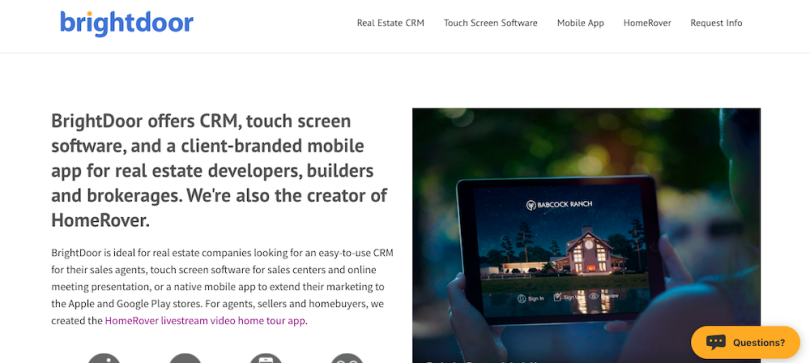 BrightDoor
Focus: Real Estate Sales + Marketing
What they do: BrightDoor offers sales and marketing software for the real estate industry. Their touch-screen software can be used in sales centers and model homes as a way to highlight key amenities, browse maps and properties, and generate new leads. On the other hand, BrightDoor's CRM solution enables sales teams to track emails, monitor website activity, sync and manage products, and customize reporting. 
Who they work with: Enchantment Group, Palmetto Bluff and The Ritz-Carlton Residences.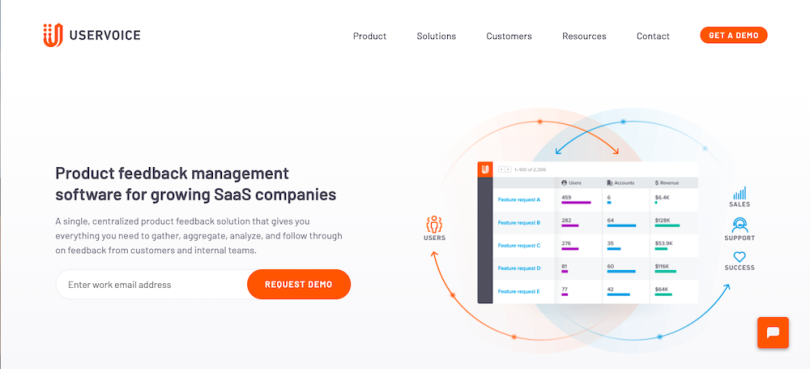 UserVoice
Focus: Product Feedback Management
What they do: UserVoice's product feedback management software helps businesses make data-driven product decisions and prioritize feature requests. Their software allows companies to capture, track and organize customer feedback while giving stakeholders a place to share important feedback with product teams. UserVoice also allows businesses to see trending requests, filter by customer segment or product category and estimate the ROI of customer requests.
Who they work with: Microsoft, Cisco, Google and Buffer.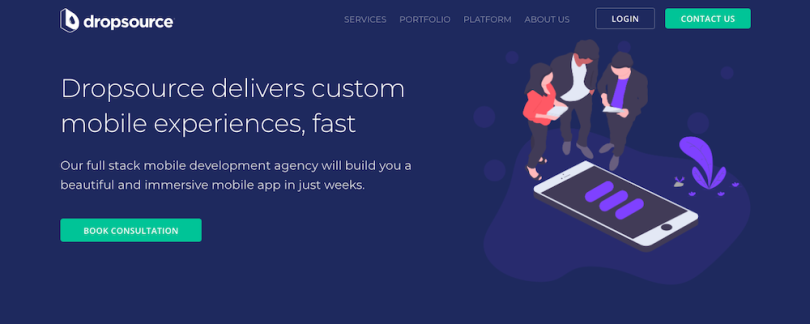 Dropsource
Focus: Mobile App Development
What they do: Dropsource offers a platform that allows companies to build mobile apps without code. The platform's drag-and-drop interface allows users to design an app before testing it on an iPhone or Android device. Apps built using Dropsource boast various capabilities including offline storage, push notifications, geolocation and audio recording.
Who they work with: TribeSwapp, Agari and CINTAS.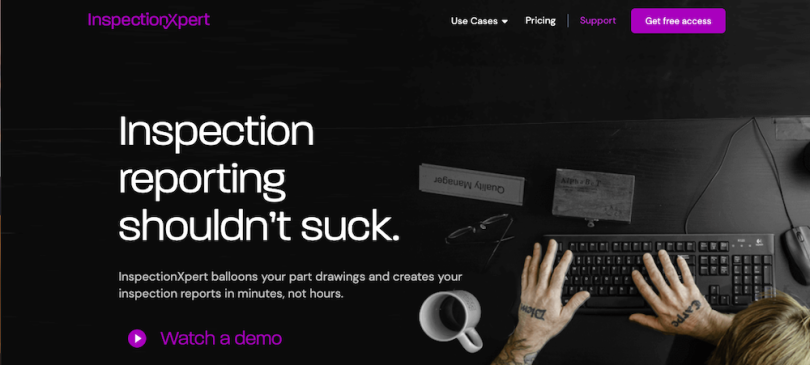 InspectionXpert
Focus: Quality Inspection Solutions
What they do: InspectionXpert provides integrated software solutions and productivity enhancement tools for quality inspection planning. The company's platform allows organizations to create balloon drawings and extract data in one step, import measurement data to receive instant feedback and directly upload inspection reports. InspectionXpert currently serves organizations across a wide range of industries including aerospace, oil and gas, and automotive. 
Who they work with: Graytech International, B&B Airparts and Leading Technology Composites.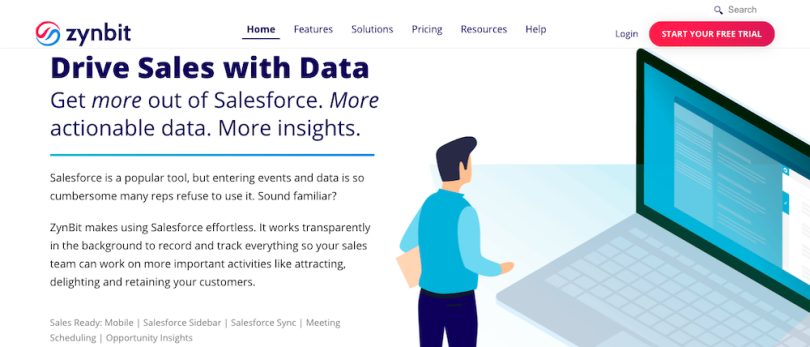 ZynBit
Focus: Sales Workflows Optimization
What they do: ZynBit integrates with existing sales workflows so teams can understand pipeline activity, sales performance and territory management platforms. The company's software works in the background of Salesforce, automating daily workflows while helping teams improve their forecast accuracy and increase sales capacity. ZynBit integrates with workflows across mobile, browser, email and calendar in order to simplify day-to-day customer relationship management.
Who they work with: Sales, management and operations teams.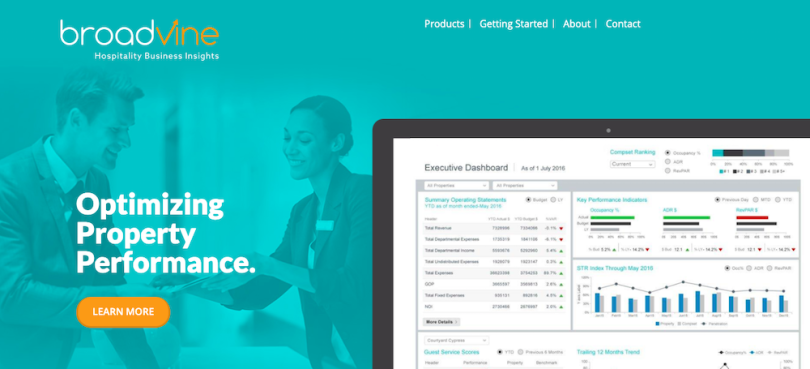 Broadvine
Focus: Hospitality Data Management
What they do: Broadvine's business insights software helps hospitality organizations accurately analyze their data so they can improve operations and profitability. Using the company's platform, companies can track critical performance metrics, build forecasts and budgets, create reports, track and compare property performance, and assess and manage labor costs in real time. Broadvine's technology is designed to eliminate the time and expenses associated with organizing data from multiple properties.
Who they work with: Midas Hospitality, Protea Hotels and Winston Hospitality.

Entrinsik
Focus: Data Aggregation, Task Automation + Real-Time Reporting
What they do: Entrinsik develops software applications designed to help companies improve efficiency and streamline operations. Their data discovery and analytics software, Informer, aggregates disparate data to simplify the process of accessing, cleansing, blending and analyzing data. On the other hand, Entrinsik's web-based software, Enrole, offers registration, course management, e-commerce and reporting solutions specifically for the professional and continuing education, seminar and event planning sectors.
Who they work with: Trivantis, Wynne and Pulsiam.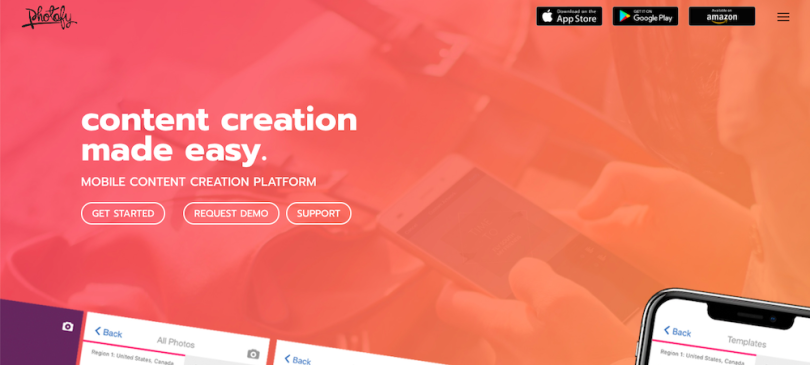 Photofy
Focus: Content Creation
What they do: Photofy offers decentralized content software for iOS and Android. Through their platform, businesses and individual users can scale brand equity, drive engagement and sales, and discover preloaded artwork overlays, stickers, templates and more. Users can then use Photofy to share their creations directly to social channels and easily repost pre-designed social graphics and marketing materials.
Who they work with: Scentsy, Arbonne, Norwex and the National Association of Realtors.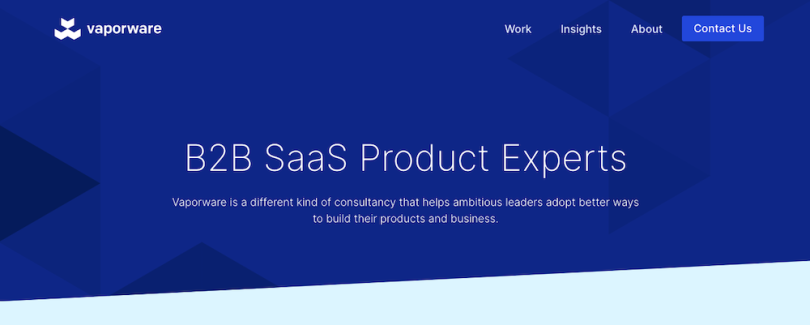 Vaporware
Focus: Product Development + Management
What they do: Vaporware is a software agency dedicated to helping small and medium-sized companies scale their businesses through technology. The agency has helped develop a wide range of projects including recruitment platforms, customer portals, workforce management apps, user experience prototypes and automated payment processors. Vaporware has collaborated with a variety of clients, ranging from education companies to datacenter providers.
Who they work with: Small and medium-sized businesses. 
Photos via Shutterstock, company website screenshots and social media