12 Product Marketing Applications & Examples
This isn't just "marketing" — it's a complex, cross-departmental endeavor.
Here's the first thing you need to know: "Product marketing" and "marketing a product" aren't synonymous. Product marketing involves some traditional marketing, but it's ultimately a hybrid, inter-departmental function that spans product, user research, marketing and sales.
Let's say a company is rolling out a new product: a GPS-enabled dog collar. (Real thing, by the way.) At this point, a product marketer has already worked on user and market research to ensure that the collar fulfills consumer needs and stands out in the existing collar marketplace. 
As the launch approaches, a product marketer trains sales and marketing teams to clearly and persuasively articulate the collar's charms. Why should people buy it over an off-brand version? How can a dog owner (or a dog) get the most out of it? Product marketers craft answers to those questions and others, which can provide fodder for traditional marketing. 
Often, though, marketing efforts focus on attracting new customers, or cultivating "awareness" — converting those who've never heard of a product into those who have. Product marketers focus on what happens to more deeply engaged customers.
As ClassPass CMO Joanna Lord put it to First Round Review: "Whereas marketing is traditionally about leveraging channels to drive prospects or leads — to get people at the top of the [sales] funnel and then move them through it — product marketing is more about helping existing customers understand your products and features and engage with them." 
It is, as you might imagine, a long-term project. Product marketers work on launches, but they often stick with a product for the long haul, clarifying the value of every update and redesign. They can even help phase out unsuccessful features — say, a sound system add-on for that dog collar.
For a deeper dive into the realm of product marketing, check out these 12 real-world examples.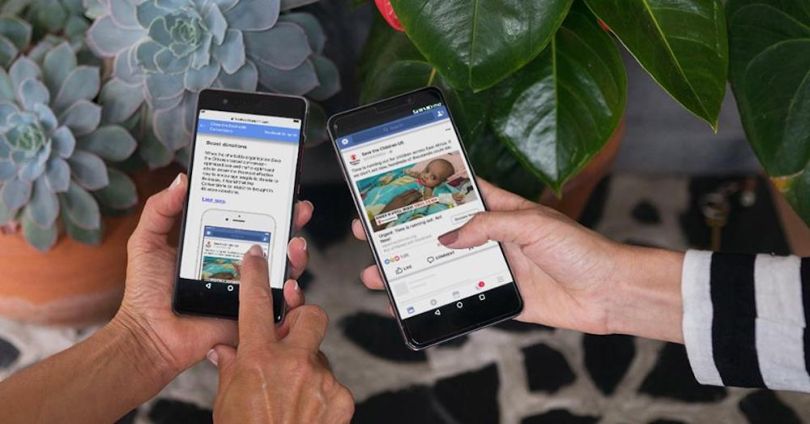 Facebook Blueprint: Free Marketing Tutorials
Location: Menlo Park, Calif.
How it uses product marketing: to make its ad tools more accessible. Facebook has cornered a major chunk of the online advertising market, but getting started on the company's interface can be challenging — especially for small business owners with limited marketing experience. Newbies might wonder, for instance, why they can't start an ad campaign from their personal Facebook page. 
The detailed sequence of free tutorials from Facebook Blueprint has the answer: You need a Facebook business page to start advertising. They cover much more, too, like the art of selecting a target audience, budgeting and choosing between the various ad formats and placements. Often presented as videos packed with screenshots and illustrations, BluePrint's multimedia tutorials cater to many types of learners with a mix of spoken instructions, visual aids and dropdown video transcripts. Overall, Blueprint content helps new users make the most of Facebook's platform — classic product marketing.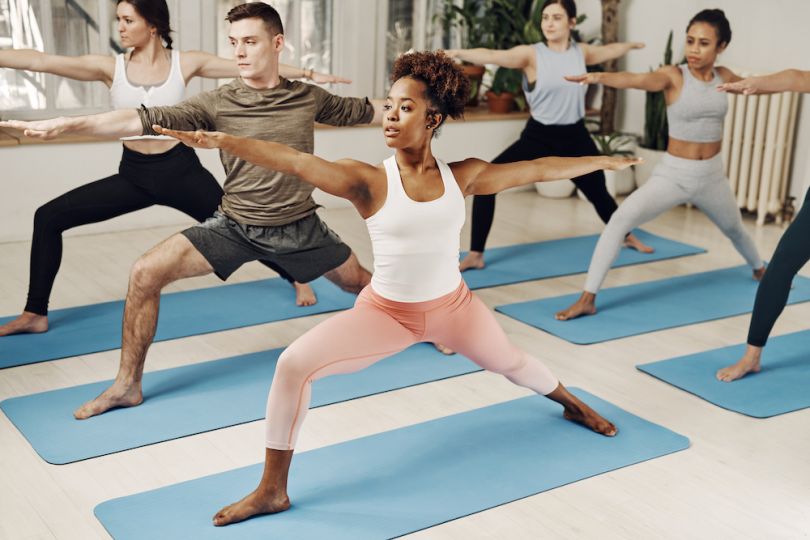 ClassPass: Sunsetting Bottomless Workouts
Location: New York City
How it uses product marketing: to phase out a popular but unsustainable product. ClassPass works like this: Instead of signing up for a particular gym or yoga studio, users sign up for a ClassPass membership, which lets them bop between a variety of in-network workout spaces while saving as much as 70 percent on listed drop-in rates. Every time members attend a studio class, ClassPass HQ pays the host fitness studio. In 2016, the ClassPass team realized that users with unlimited memberships paid ClassPass less than it paid studios.
Unfortunately, there were a lot of them. The ClassPass product marketing team spent a month crafting the story of the phase-out, brainstorming replacement offerings and ramping up customer service capacity. Under the new ClassPass structure, they decided, every membership would cover a finite number of classes, but they would sell cheap packs of additional classes through their app. 
They also framed the transition, smartly, as a compliment to clients. In an open letter peppered with positive, perseverant phrases (like "journeying onward") ClassPass's CEO explained the problem with the unlimited membership like this: "Many of you began to work out every other day – some of you even every single day! I applauded you for that. I applauded your drive, your desire to discover, your commitment to self. You were realizing the dream I always had for ClassPass." The unlimited pass was savvily product marketed, even as it was discontinued.

Coca-Cola: Relaunching a Classic
Location: Atlanta, Ga.
How it uses product marketing: In the summer of 2014, Coca-Cola launched the Share a Coke marketing campaign. Essentially, the company replaced the classic Coca-Cola label, on select drinks, with a label that read "Share a Coke with ____." In the blank, Coke slotted a rotation of the 250 most common names for American young adults. People rushed out to find cans that bore their names, or their loved ones' names. 
The campaign boosted Coke sales, an impressive feat considering they had held steady for a decade prior. What's more, it amounted to a reinvention of a classic product — a go-to product marketing move. Since that initial summer, personalized labeling has become an annual tradition for the company. 

Apple: The iPhone. Enough Said.
Location: Cupertino, Calif. 
How it uses product marketing: Apple rarely stumbles on the product marketing front, but it first-ever iPhone launch, back in 2007, was one of its most rousing successes. It started with Steve Jobs' keynote at MacWorld 2007, where he pitched the iPhone as an "iPod, a phone, and an internet communicator" all in one. Though the device wasn't the first touchscreen phone, camera phone, or internet-enabled phone (we had Blackberries, remember?), Jobs described it as a user-friendly fusion of all these things — the best of all worlds. In fact, he focused on convenience throughout his speech, enumerating the benefits and possibilities of each feature.
The rest of the iPhone launch was similarly effective. (People camped outside Apple stores for the chance to buy one!) Advertisements emphasized the phone's most groundbreaking features, like the onscreen keyboard that pops up as needed. Meanwhile, every element — including Jobs' keynote — addressed existing Mac and iPod enthusiasts, encouraging them to upgrade to the new device. That's a hallmark of product marketing.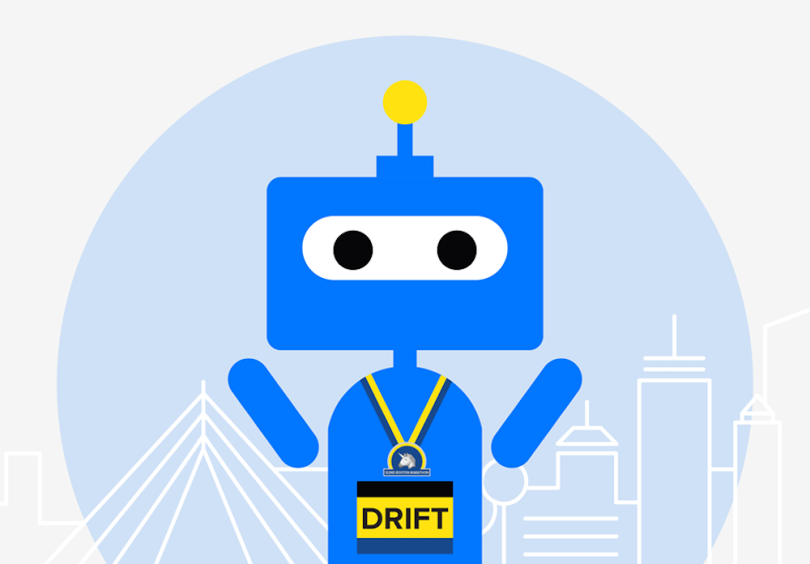 Drift: Welcome to the Shipyard
Location: Boston
How it uses product marketing: Drift's conversational marketing platform generates hassle-free sales leads through robot-shaped chatbots — you can meet one in the bottom right corner of the company's homepage. Instead of filling out reams of paperwork, Drift lets prospective clients message with their new blue robot friend.
It looks simple enough from the outside. Internally, though, the platform is a complex web of inputs from sales, marketing and leads. Drift constantly perfects its interface with updates and logs them in a page called The Shipyard, on which customers can watch a slideshow that details every feature released (or "shipped") in the last month. Some slides highlight fairly nitty-gritty updates, like an integration with access management software Okta, or a feature that closes multiple windows at once. However, the headline on each slide always plainly states its customer benefit, a technique that propels readers through drier tech specs. One example header: "Get Conversations Started Faster."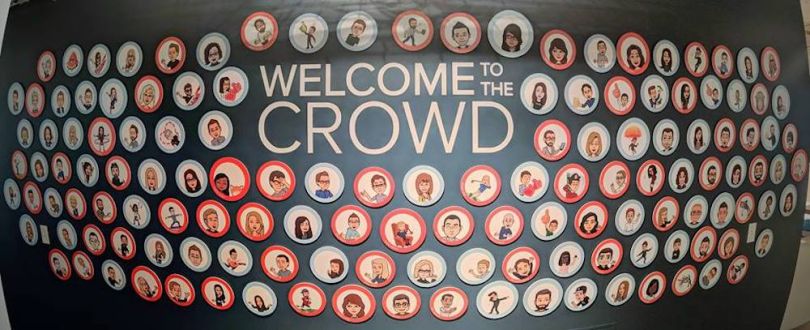 G2: Award-Winning Tenacity
Location: San Francisco
How it uses product marketing: Because product marketing is fairly new, the sector so far has only one awards ceremony, run by the Product Marketing Alliance. In 2019, G2's three-person crew took home Best Product Marketing Team. It was something of an upset, seeing as the department had existed for only six months.
In that time, though, they launched an average of one new feature per week and reportedly persuaded more than 200 clients to add G2 integrations into their existing platform. One key to their success, according to team lead Yoni Solomon, was "finding a way to lean into the emotional components" of their product stories. How can the story of a new feature echo the classic hero's journey of, say, The Odyssey? The pros at G2 have ideas.

Simon Data: Compelling Case Studies
Location: New York City
How it uses product marketing: This enterprise customer data platform succeeds in the B2B space, thanks in part to the internal relationship between the marketing and product teams. (Great product marketers facilitate exactly this connection.)
 "The interplay between marketing strategy and emerging products is mutually developmental," explained Simon Data co-founder Joshua Neckes. "Creative marketers push product development by hitting the limits of current product suites and providing feedback; new products provide new ways for existing marketers to work, facilitating the development of new strategies." 
One place marketing and product meet is in case studies. Though some companies only share these with vetted sales leads, Simon Data publicly posts this case study on its work with Social Media Week. The news platform and conference series used Simon Data's platform to automate its manual marketing processes. The result? 40 hours of work — a full workweek —saved each month, and thousands of dollars in conference ticket sales revenue.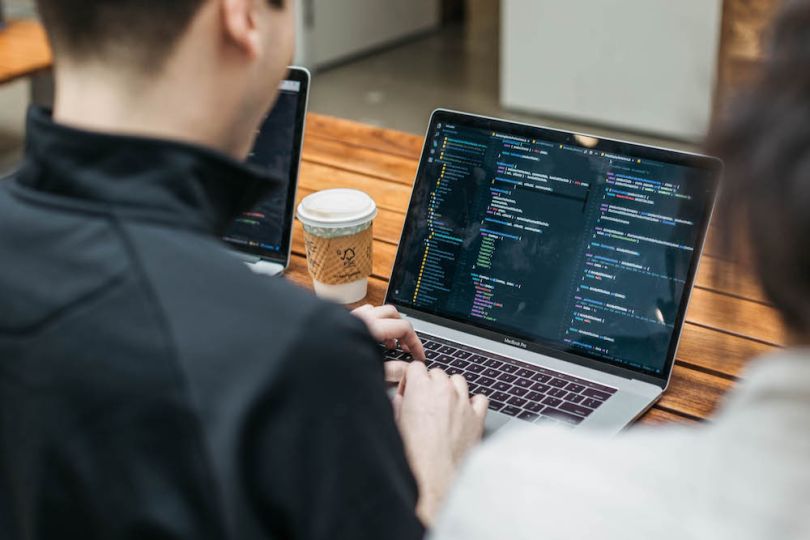 Hubspot: The Answer to Product Ambiguity
Location: Cambridge, Mass.
How it uses product marketing: to clarify the nature of its product. Early on, HubSpot focused on inbound marketing, which meant that its rigorously researched educational content attracted major audiences. Its articles, however, focused on general industry concepts. As a result, readers often left the site with no sense of what the company sold. 
Rick Burnes, the company's former director of product marketing, joined HubSpot to resolve this murkiness once and for all. He implemented a product marketing strategy that complemented the existing content strategy. It involved case studies and persuasive product descriptions (like "Why Go HubSpot?") that clarified the platform's features and value. It appears to have worked. HubSpot is now a marketing industry mainstay whose growth platform boasts more than 64,000 users. 
Squarespace
Squarespace: Taking a Case Study to the Super Bowl
Location: New York City
How it uses product marketing: We've already established that case studies are a staple of product marketing — a concrete example of the product at work in the real world. In 2015, though, Squarespace took an unusual approach, turning one of their case studies into a splashy Super Bowl commercial. It featured Jeff Bridges — synonymous in the public imagination with "The Dude" from The Big Lebowski — sitting at a sleeping person's bedside, chanting one long "Om" and running a pestle around the edge of a metal bowl. 
How is this a case study? Well, Bridges built the slick and scrollable website for his sleep sounds album, Sleeping Tapes, with Squarespace. It's a real feat of engineering, too; visitors can stream the album, download it, order it on vinyl or just gaze upon a graphic of three Jeff Bridges nested inside each other, Russian Doll-style. As Squarespace's CEO explained to Adweek, it was meant to show that "any idea, no matter how wild or weird, can be presented beautifully and meaningfully through Squarespace."
Success. The Super Bowl spot simultaneously promoted Bridge's album and the platform he used to build its web presence. The cross-promotion made people aware not only of Squarespace's brand, but specific features of its platform, like the option to embed purchasing and music-streaming.

Harry's: An Enticing Trial Offer
Location: New York City
How it uses product marketing: Harry's lets prospective customers experience their razors and blades firsthand. The company sells shaving paraphernalia at direct-to-consumer prices, which has some inherent appeal — razor blades are so technically difficult to manufacture that they can be strikingly expensive. Still, it requires shoppers to shift from the instant gratification of buying in store to a slower, mail-order experience. To prove this worthwhile, the company initially offers all new subscribers a special trial: a steeply discounted starter kit and free shipping. The trial features prominently on its homepage and in all its communications channels, conveying the same confident product marketing message as those free demos: "You'll want to pay full price for this once you try it yourself."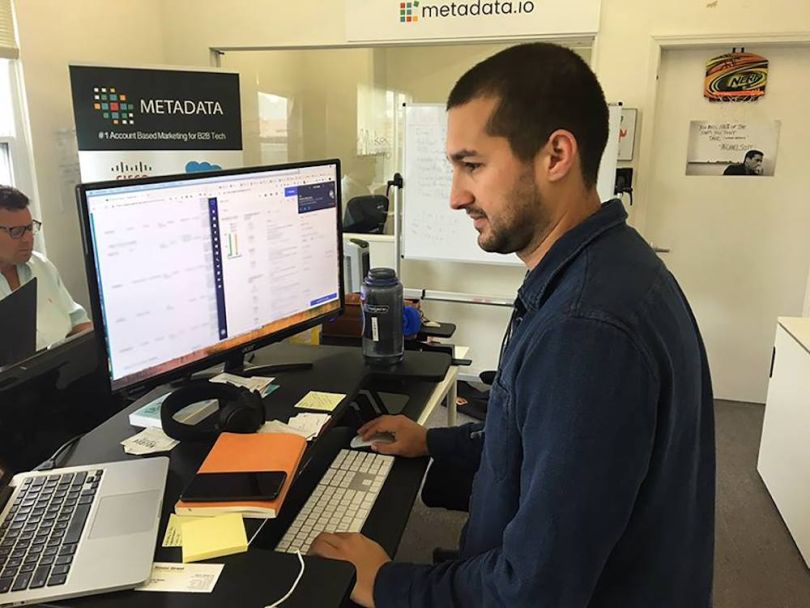 Metadata: Constant Product Updates
Location: San Francisco
How it uses product marketing: to keep users up to date on a steady stream of new features. This company's account based marketing platform leverages AI to automate much of the marketing process, from data acquisition to sales attribution (It's tech is so cutting-edge, it can even recommend strategy.) That means as AI evolves, so does Metadata. The company keeps clients in the loop on the platform's new features via an email newsletter, which complements an array of online tutorials, social media announcements and more. That ensures old clients can adopt new features and paves the way for subscription upgrades.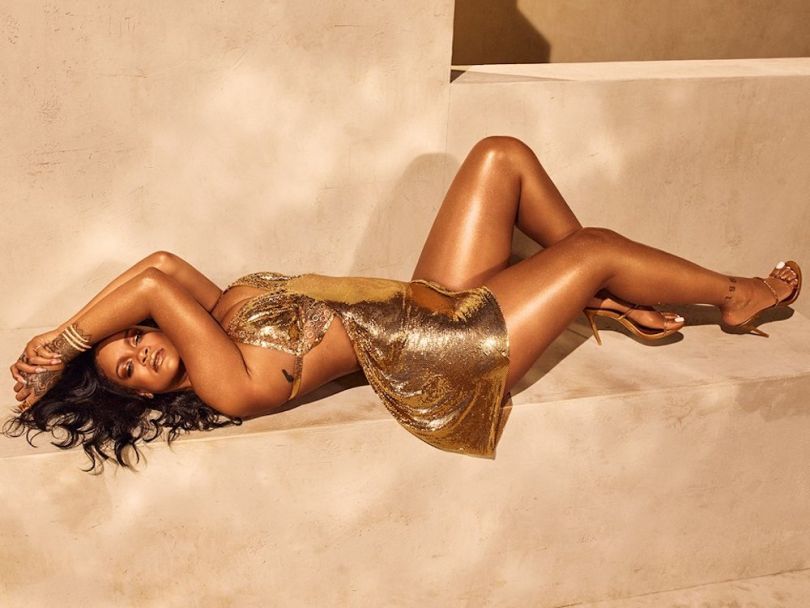 Fenty Beauty: Inclusivity from the Product On Up
Location: San Francisco
How it uses product marketing: Fenty Beauty has never used the word "inclusive" in its marketing materials, because the brand's inclusivity goes without saying. It's built into the product. The multi-billion-dollar beauty brand, led by superstar singer and business mogul Rihanna, offers cosmetics for a wide variety of skin tones — Fenty foundations, for instance, come in a whopping 50 shades. Each one was blended with "nuance" and real skin tones in mind, writes the CMO of Kendo Brands, Fenty's parent company. 
A diverse group can also see themselves reflected in Fenty's marketing —  a synergy between product and messaging that suggests a stellar product marketing team. The Fenty Beauty Instagram, for instance, features models with a vast spectrum of skin tones, including an ultra-pale red-headed model, a Latinx woman and Rihanna herself.
Images via Shutterstock, social media and company websites.