31 Semiconductor Companies Empowering Technological Growth Across Industries
Existing at the fundamental level of technological development, semiconductor components are amongst the most commonly found manufactured products to exist in our world today. These components allow everything from simple switching circuits to devices like computers, smartphones and medical equipment to function and respond to user commands accurately. As semiconductor technology continues to improve, devices of all kinds will do so as well — opening up new possibilities across all industries. When semiconductor hardware is paired with powerful software, like artificial intelligence and machine learning programs, it opens up near-limitless amounts of potential and a pathway to exploring applications that will make life easier for people worldwide.
Excellence in semiconductor tech is only achievable through the continuous research of professionals pushing the boundaries of what our devices can offer us. These are the 31 semiconductor companies proving that the next piece of life-changing technology is just a breakthrough away.
Semiconductor Companies To Know
Nuvia
Corsair
Tempo Automation
Broadcom
Apple
Universal Semiconductor
Cadence Design Systems
II-VI
Marvell
Sentons
GCT Semiconductor
Araca
INNOPHASE
Ares Materials
Syndiant
netMercury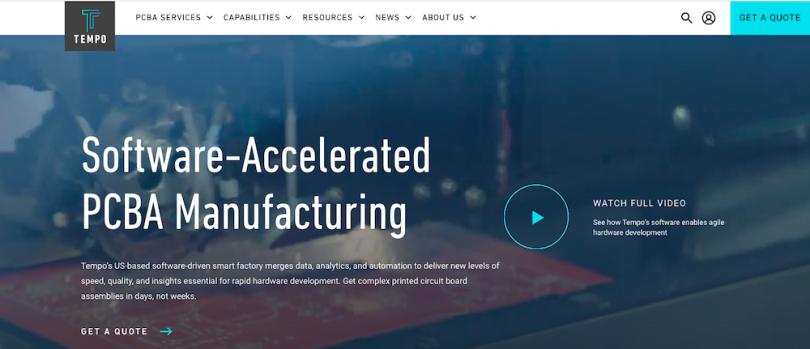 Founded: 2013
Location: San Francisco, CA
What they do: Tempo Automation provides the foundation for many of the most impactful devices across industries, designing and manufacturing printed circuit boards for aerospace, medtech and industrial tech companies to launch enormous ideas on. Specializing in rapid PCBA prototyping and low-volume circuit board production, Tempo Automation's services include AutoCAD analysis and same-day DFM capabilities.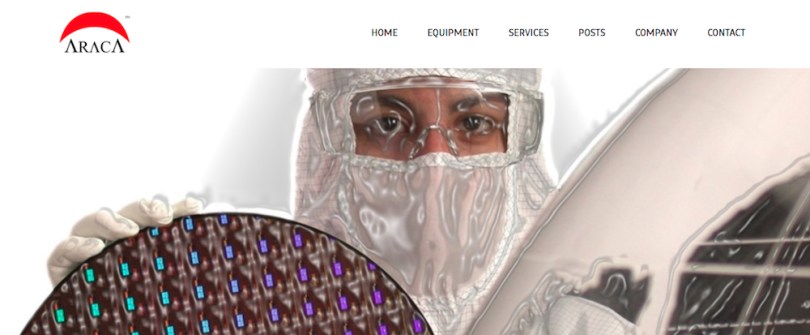 Founded: 2006
Location: Tucson, AZ
What they do: Arca works with leading IC makers, consumables suppliers, OEMs, universities, research centers clients in the integrated circuit planarization and semiconductor polishing fields worldwide. The company's products offer a non-intrusive method of lowering the cost of ownership for CMP and polishing modules while also being environmentally responsible by reducing slurry and rinse water consumption while increasing pad and diamond disk life.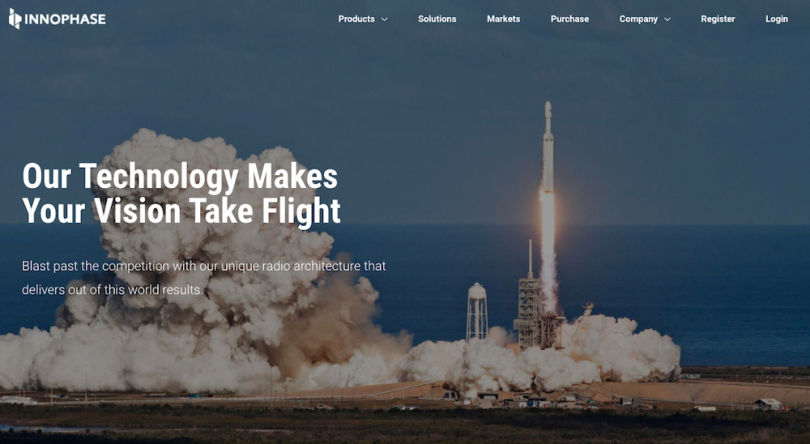 Founded: 2013
Location: San Diego, CA
What they do: InnoPhase is a fabless semiconductor company that has set out to redefine how wireless solutions are processed, helping the IoT industry move seamlessly into the future. The company's technology reduces the power-consumption requirements of Wi-Fi and allows devices that formerly could not be battery powered due to massive power draw to become portable, as well as increases the chargeable lifespan of many devices from hours to weeks.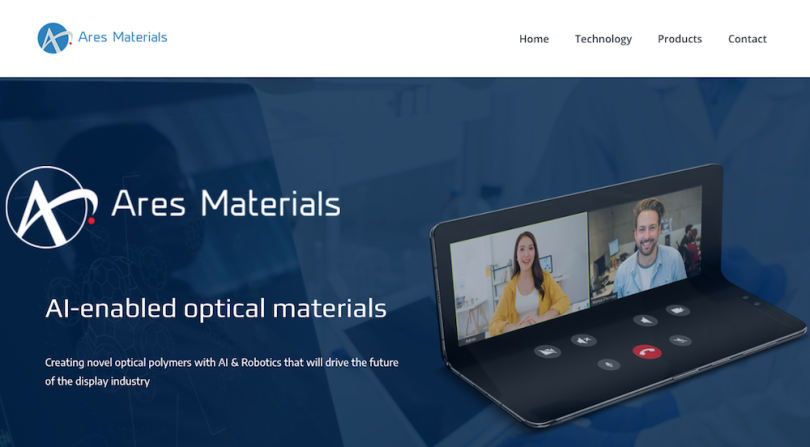 Founded: 2016
Location: Dallas, TX
What they do: Ares Materials produces AI-enabled optical polymers designed to bring the display industry to new heights. The company analyzes the requirements of its customers and transforms them into formula splits to rapidly produce new prototypes, leading to optical films and adhesives that outperform expectations.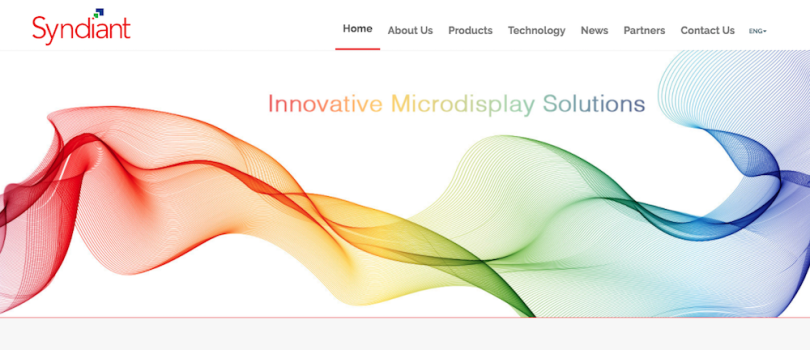 Founded: 2004
Location: Dallas, TX
What they do: Syndiant produces first of its kind micro-display chips that allow consumers to enjoy large screen experiences in portable electronic devices, including smartphones, laptops, game consoles and cameras. The company's patented architecture uses powerful parallel processing to create high resolution light modulating chips within a small form factor for use in pico projectors.

Founded: 2000
Location: Dallas, TX
What they do: NetMercury is a high-volume supplier of semiconductors and hi-tech products with over 1,200 suppliers worldwide. The company produces and houses more than 30,000 products for uses ranging from advanced process control, assembly and packaging to chemical delivery, cleanroom tech and more, with repairs, sourcing and supply chain management solutions available as well.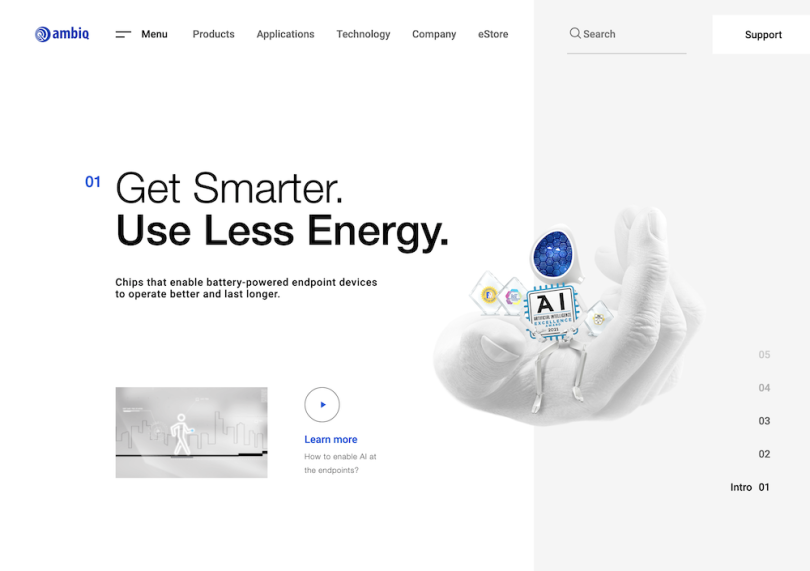 Ambiq Micro
Founded: 2013
Location: Austin, TX
What they do: Ambiq Micro develops low-power batteries for use in IoT and wearable devices, broadening the limits of what is possible in portable tech. The company's Subthreshold Power Optimized Technology utilized in its batteries uses 13 times less energy than conventional batteries without having to sacrifice device functionality or appearance, making it the battery of choice for everything from gaming headsets to intelligent remotes.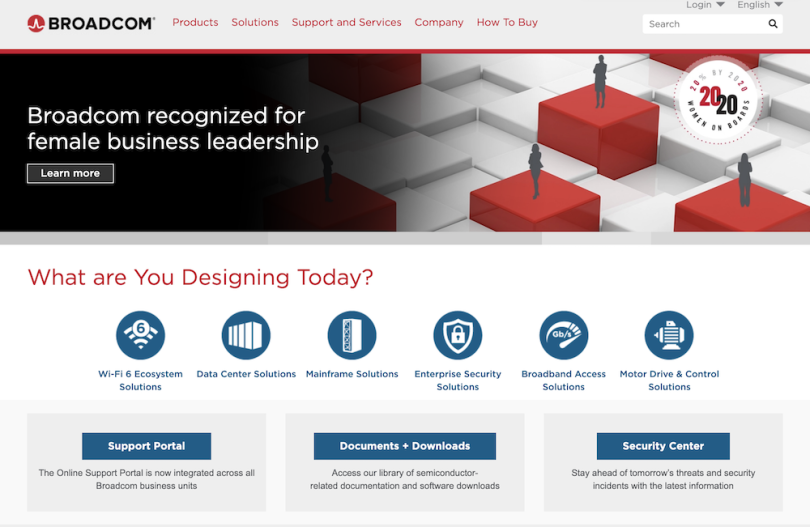 Broadcom
Founded: 1991
Location: San Jose, CA
What they do: Broadcom designs, develops and supplies semiconductor technology and infrastructure software solutions, covering a range of enterprise storage, networking and communications use cases. The company's line of products include storage adapters, wireless embedded solutions, RF components, processors, custom silicon devices and motion control encoders, helping power massive businesses across a range of industries.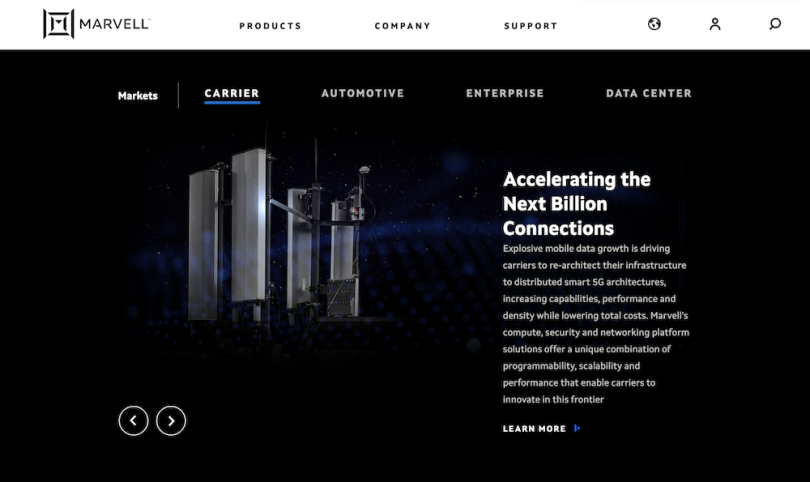 Marvell
Founded: 1995
Location: Santa Clara, CA
What they do: Marvell designs silicon technologies that expand capabilities in the automotive, enterprise and cloud industries, driven by comprehensive research and development when creating processor, switch, SSD and Ethernet products. The company has been involved in launching highly advanced data centers, connecting automotive networking technology through a centralized Ethernet and installing smart 5G infrastructure, making Marvell key to the scalability of the future.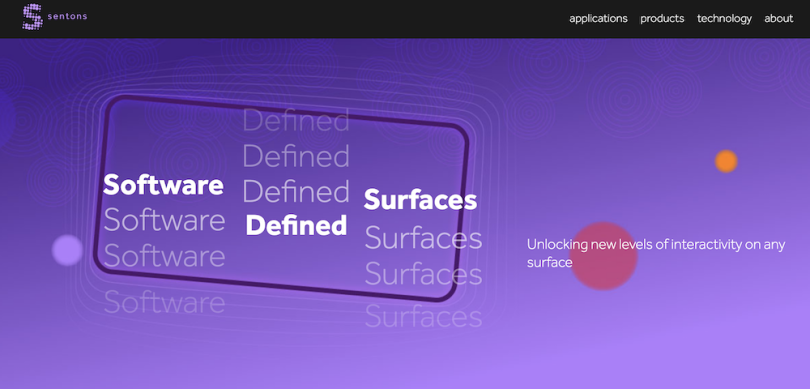 Sentons
Founded: 2011
Location: Sunnyvale, CA
What they do: Sentons is a leader in the design of surface-agnostic touchscreen technology, combining acoustic electromechanic principles and proprietary SurfaceWave technology to develop interactive surfaces in any shape or material. The company's touchscreen technology has been applied to technology ranging from wearables to automotives and PC devices, with gesture-tracking algorithmic software also available from Sentons that provides more natural user experiences in all devices.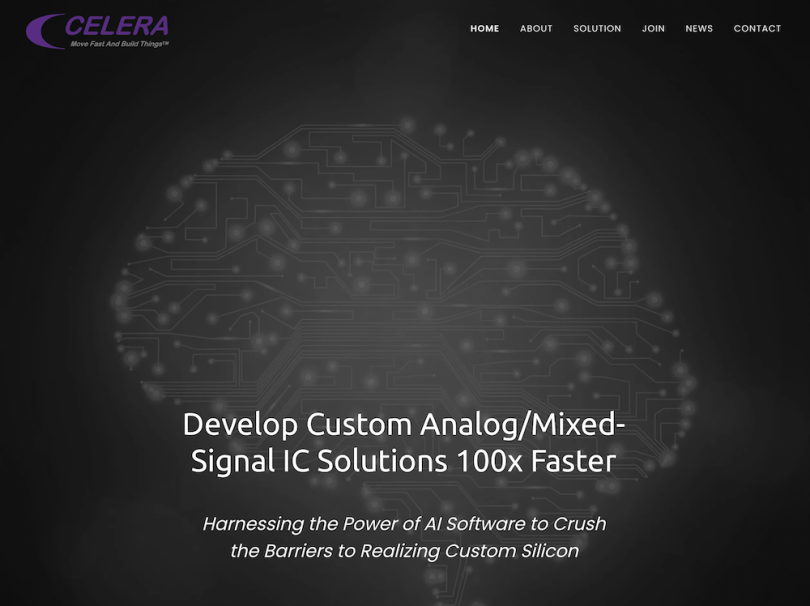 Celera
Founded: 2018
Location: San Jose, SA
What they do: Celera utilizes an AI-driven platform to offer custom integrated circuit design to customers with a variety of needs. The company is among the first manufacturers to be able to offer custom integrated circuit boards by automating the design process, allowing Celera to deliver chip layouts 100x faster than legacy teams and flows — a breakthrough in the analog/mixed-signal R&D process.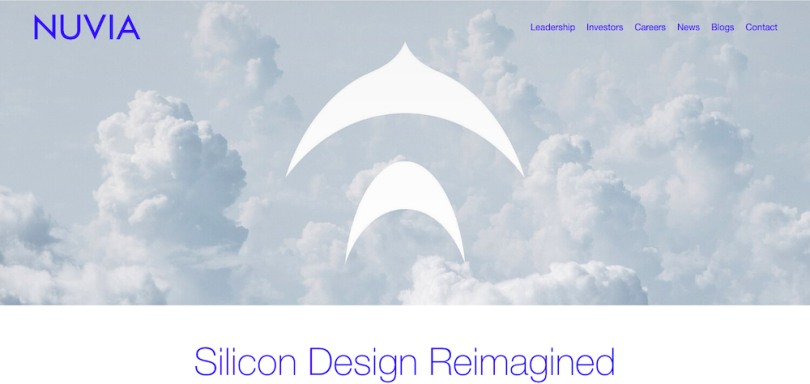 Nuvia
Founded: 2019
Location: Santa Clara, CA
What they do: Nuvia creates high-performance, silicon-design technology for use in a world that becomes increasingly compute-intensive each day. Working to keep up with customer demands that are constantly growing, Nuvia creates new classes of processors that deliver step-function performance and energy-efficient components, setting the stage for the next era of computing excellence.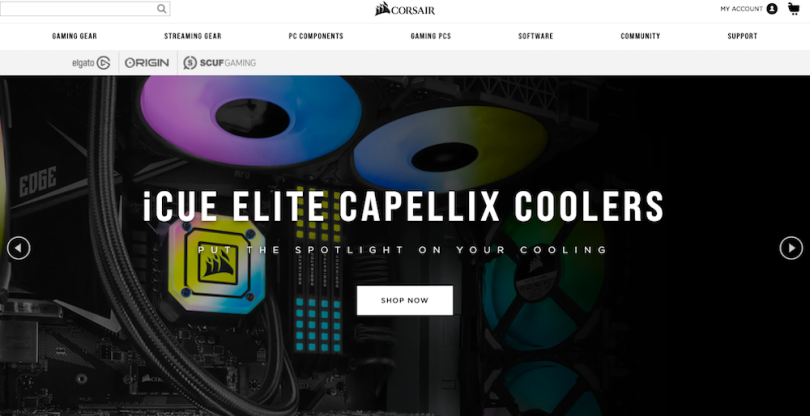 Corsair
Founded: 1994
Location: Fremont, CA
What they do: Corsair produces several lines of products that not only allow for high-powered computing, but make the digital experience as enjoyable and capable as possible. From memory, storage and cooling components to gaming chairs and ambient light setups, Corsair serves those in need of exceptional computing solutions across industries.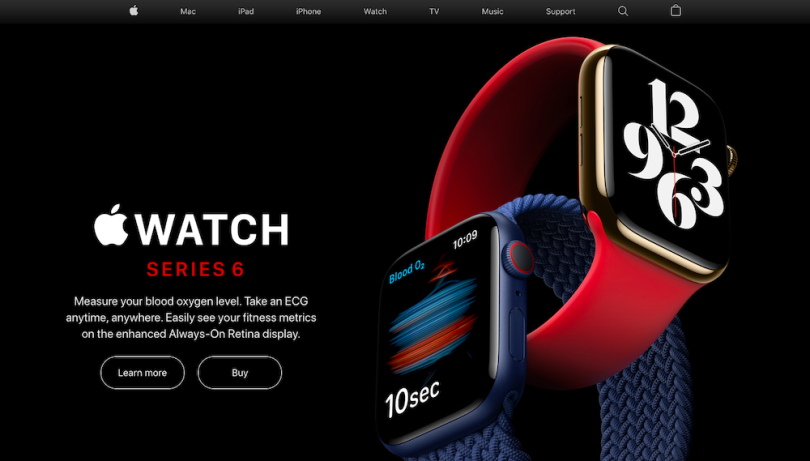 Apple
Founded: 1976
Location: Cupertino, CA
What they do: Apple is amongst the world's largest technology companies, utilizing cutting-edge silicon and software advancements to create devices that are used by billions of people worldwide. Amongst the bestsellers in Apple's products include the Mac series of computers, variously sized models of the iPad and numerous generations of the iPhone, with brands like Beats Electronics and InVisage Technologies existing under the company's umbrella.

Universal Semiconductor
Founded: 1982
Location: San Jose, CA
What they do: Universal Semiconductor offers custom-built, single-chip integrated circuit solutions that combine multiple technologies on a single chip, combining analog and mixed signal components to interface between low-voltage and high-voltage applications. Multiple production methods are available from the company to account for multiple IC solutions, powering crucial industries globally. 

AMD
Founded: 1969
Location: Santa Clara, CA
What they do: AMD creates attainable computing solutions that provide enough power to ensure both those in need of industrial or gaming capabilities can succeed. The company specializes in producing internal processors, high-powered graphic systems and specialized gaming products for multiple use cases that make the most of silicon, hardware and software technologies.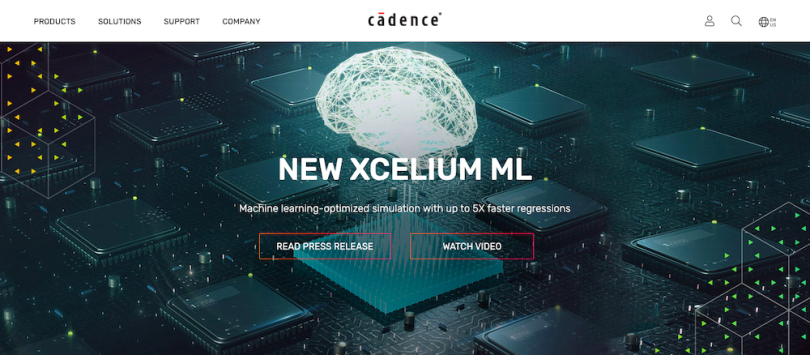 Cadence Design Systems
Founded: 1998
Location: San Jose, CA
What they do: Cadence Design Systems produces all-encompassing software for IC and IP design that enhance capabilities throughout the 5G, automotive, aerospace, defense and AI industries. The company's custom, analog and RF IC solutions bring streamlining automation functions to circuit design, circuit simulation, layout design, layout verification and more, with an IP platform available to customize app-driven SoC designs.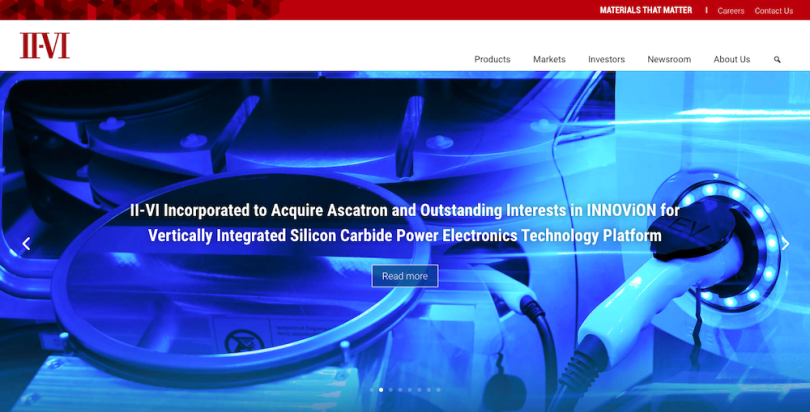 II-VI
Founded: 1971
Location: Sunnyvale, CA
What they do: II-VI is an industry leader in producing engineered materials, optoelectronical components and optical systems, developing integrated solutions for the communications, aerospace, defense, life sciences and consumer electronics industries. From producing LiDAR automotive components and optical amplifiers for submarine communication to refining rare metals for use in high-pressure applications, II-VI enables continued research across a range of industries. 

GCT Semiconductor
Founded: 1998
Location: San Jose, CA
What they do: GCT Semiconductor creates IoT connectivity components that support and enhance the growth of an industry with near-limitless levels of potential. GCT's ultra-low power IoT solution offers easy plug-and-play capabilities and minimal operator maintenance, leading to further advancements in devices like smart cars, smart homes, healthcare devices and more.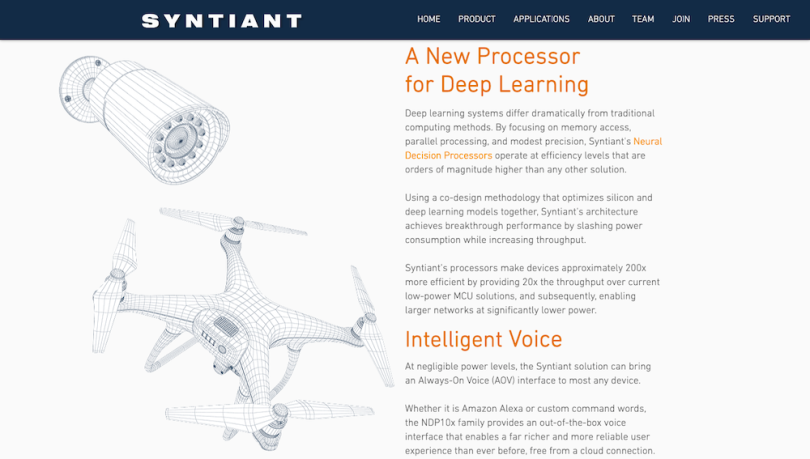 Syntiant
Founded: 2017
Location: Cambridge, MA
What they do: Syntiant produces unique, always-on and low-power AI solutions that bring new levels of human voice interaction to keyboards, touch screens, mice and additional digital devices. The company's Neural Decision Processors feature the ability to sense wake words, commands and events with high degrees of accuracy, providing excellent user experience across an increasing range of devices.

Alien Technology
Founded: 1994
Location: San Jose, CA
What they do: Alien Technology is a leader in producing RFID technology that leads to heightened capabilities and significantly better security across physical and digital devices. Specializing in the design and fabrication of RFID ICs, readers, antennas, tags and labels, Alien Technology offers turnkey RFID solutions and professional services to backup their work.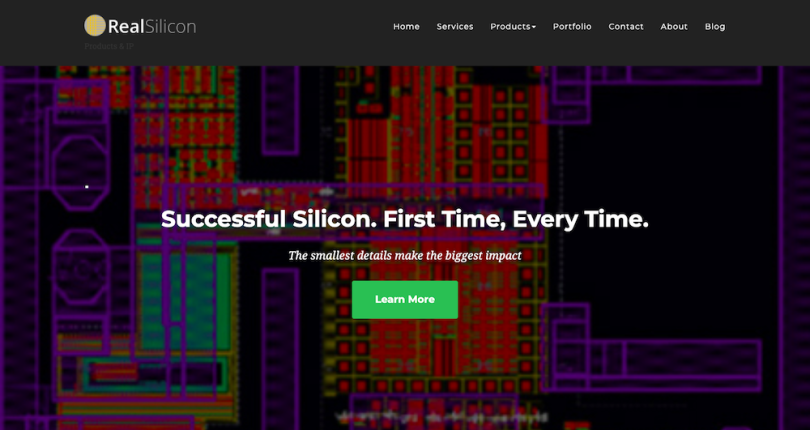 Real Silicon
Founded: 2004
Location: Cupertino, CA
What they do: Real Silicon offers a range of high-performance SOC, internal processor and IoT technology solutions that enable manufacturers to pack remarkable amounts of power into their designs while still producing streamlined products. Multiple performance chipsets are available, along with low-power devices for applications requiring battery endurance, and are put into use by companies like AMD and Juniper Networks to consistently bring new capabilities to extraordinary industries.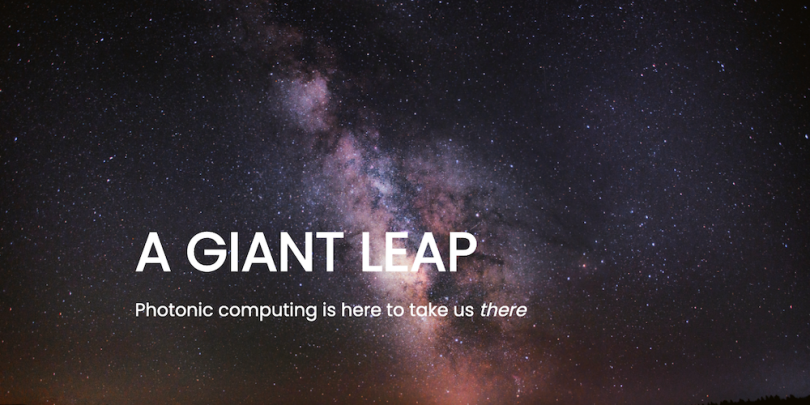 Lightmatter
Founded: 2017
Location: Boston, MA
What they do: Lightmatter combines electronics, photonics and algorithmic expertise to create a next-generation computing platform that is purpose-built for artificial intelligence. The company has utilized its strengths to create a first of its kind photonic processor and interconnect that offers record-levels of speed, efficiency and cooling capabilities, making enormous progress across crucial industries require less work.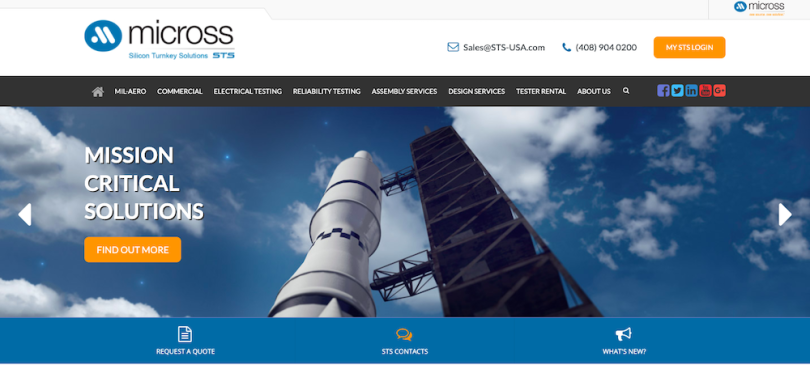 Silicon Turnkey Solutions
Founded: 1999
Location: Milpitas, CA
What they do: Silicon Turnkey Solutions provides semiconductor solutions to innovative companies across the aerospace, defense and commercial industries, offering full turnkey capabilities and testing expertise to solve emerging challenges. A reputation built up over decades of working with the unique demands of clients has led to Silicon Turnkey Solutions becoming a leader in driving time-to-market, even when a high level of service integration is necessary.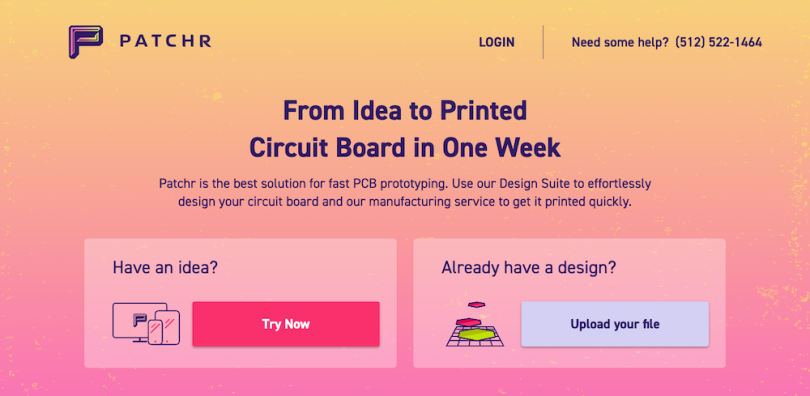 Patchr.io
Founded: 2017
Location: Austin, TX
What they do: Patchr.io bridges the gap between innovators and manufacturers by offering an intuitive platform for PCB design and prototyping through both software and low-volume manufacturing capabilities. The company's turnkey solutions feature a complete design suite, a streamlined prototyping stage and a fabrication process that utilizes only top-quality materials and includes assembly as well.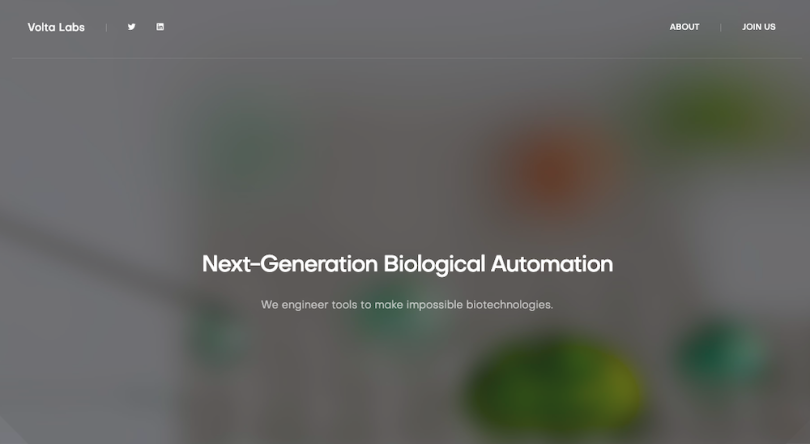 Volta Labs
Founded: 2020
Location: Cambridge, MA
What they do: Volta Labs engineers tools that lead to more critical discoveries in the biotech industry. Combining computing and automation expertise with material sciences, biochemistry and genetic engineering, the company creates programmable fluidic chips that make biological automation possible, opening up a world of possibilities that further blur the line between life science and technology.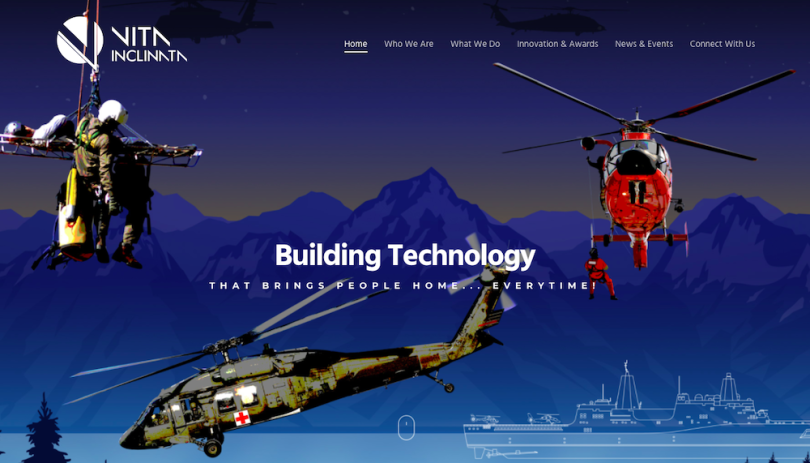 Vita Inclinata Technologies
Founded: 2012
Location: Seattle, WA
What they do: Vita Inclinata Technologies relies on advancing silicon capabilities and growing automation applications to ensure that technological limitations never result in death for those working across dangerous industries. With use cases in the aerospace, defense, construction and additional high-risk industries, Vita Inclinata's load stability, hoisting, and long line solutions bring additional lines defense into play when they are most needed, with additional solutions available for the private sector as well.

NanoGraf Corporation
Founded: 2012
Location: Chicago, IL
What they do: NanoGraf Corporation designs silicon anode products that help bridge the gap between the power-consumption needs of today's consumers and the technology that is available to them. Utilizing silicon as a replacement for graphite in lithium-ion battery powered devices, NanoGraf Corporation increases gravimetric and volumetric capabilities in devices when fully lithiated, helping deliver longer battery life and better experiences to users.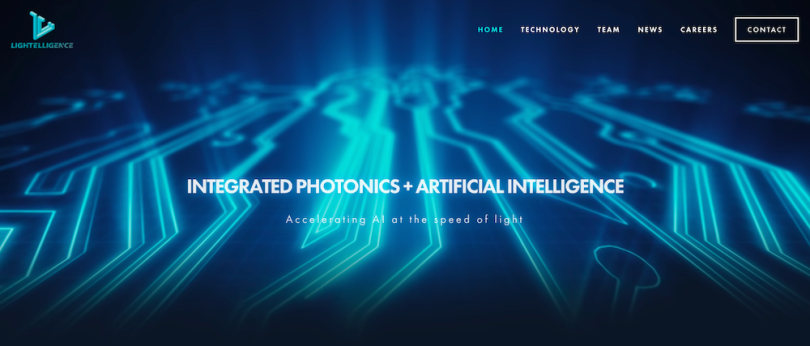 Lightelligence
Founded: 2017
Location: Boston, MA
What they do: Lightelligence is committed to increasing the speed and capabilities of artificial intelligence technology, utilizing the power of photonics to achieve exceptional results. The company's optical chips offer high speeds, low latency and low power consumption capabilities, leading to huge upgrades over traditional electronic architectures, with cutting-edge deep learning algorithms and tunable Efficient Unitary Neural Networks integrated to empower high-performance computing.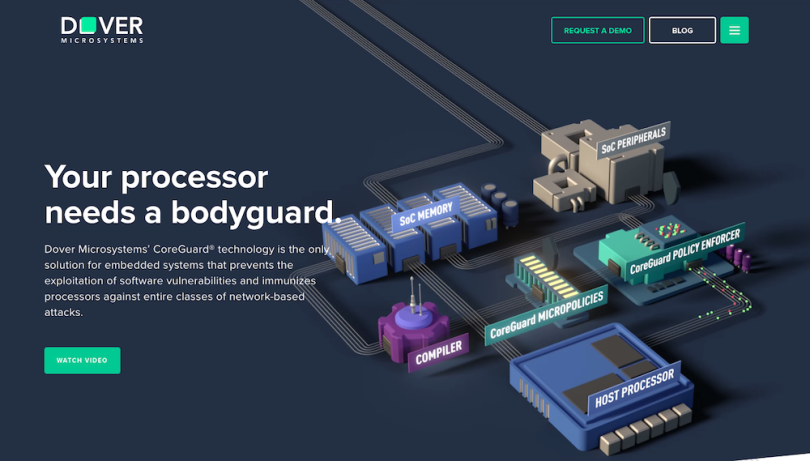 Dover Microsystems
Founded: 2009
Location: Waltham, MA
What they do: Dover Microsystems' CoreGuard technology presents an exceptional solution for preventing software vulnerabilities from being exploited in embedded systems and protecting processors from network-based attacks. The company believes in addressing cybersecurity challenges from the root cause and stopping attackers' abilities to take over the processor before all else, adding protection capabilities to the physical unit to pair with existing software protection measures.

RevelHMI
Founded: 2011
Location: Seattle, WA
What they do: RevelHMI is enabling the production of more finely-tuned haptic communication vibration technology, allowing devices to not simply respond to user input, but communicate as well. A full line of software and hardware solutions designed by top engineers is available to bring stronger kinetic capabilities to a greater variety of devices, with customizable solutions available to create solutions across all tech-enabled industries. 
Images via company website screenshots and Shutterstock