43 Cybersecurity Companies You Need to Know
By 2020, 200 billion devices and objects — cars, phones, medical instruments, manufacturing machines, home appliances — could be talking to each other via the Internet of Things and the Industrial Internet of Things. That's a lot of stuff for crafty criminals to hack, corrupt and infiltrate — and it's multiplying all the time. In fact, the worldwide tally for cybercrime damages by 2021 is predicted to be $6 trillion. 
As collectors and storers of data on a grand scale, businesses are especially ripe for targeting. IBM president and CEO Ginni Rometty thinks so, too.
"Cybercrime," she has said, "is the greatest threat to every company in the world."
It goes without saying that sophisticated cybersecurity is more crucial than ever, and fortunately, there are plenty of cybersecurity companies ready to help.
Top Cybersecurity Companies to Know
Nuance
JumpCloud
SecureLink
Immersive Labs
Polychain Labs
Red Canary
Symantec
CrowdStrike
KnowBe4
Cybereason
Keeper Security
GoGuardian
Lookout
Carbon Black
Ping Identity
LogRhythm
Duo Security
Webroot
The following 43 cybersecurity companies specialize in predicting, mitigating and shutting down cyber threats so their clients — and their clients' customers — can focus more on offense rather than defense.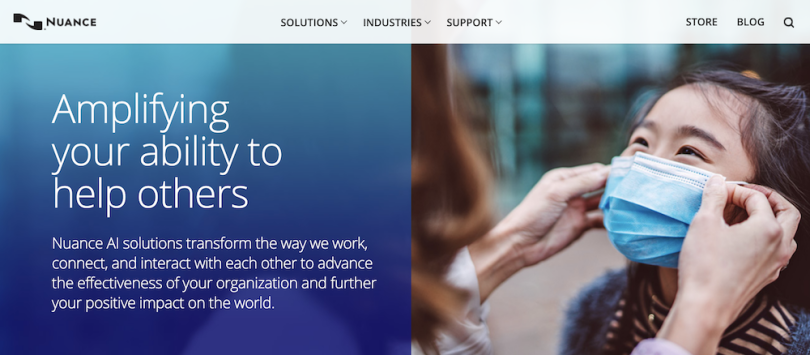 Industry: Software
Location: Burlington, MA
What it does: Nuance provides a variety of digital services that allow businesses from healthcare providers to customer-facing brands to provide users with better experiences and stronger security over their data. Omnichannel customer engagement solutions powered by AI, productivity enhancing tools like speech recognition documentation and biometric security solutions for authenticating customers allows Nuance to transform outcomes and help people in the most efficient way possible.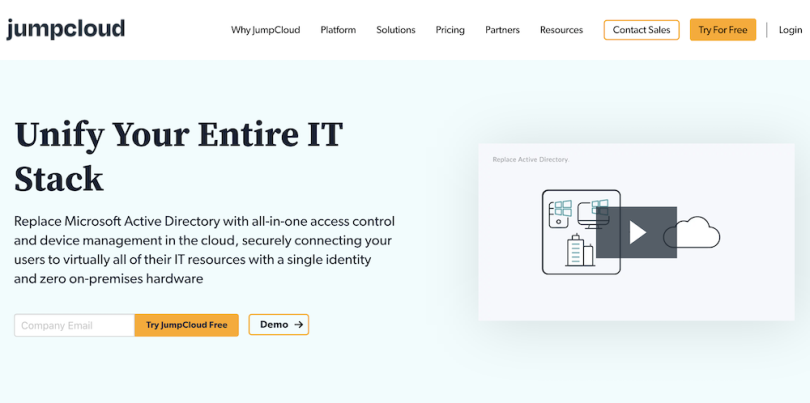 Industry: Cloud
Location: Louisville, CO
What it does: JumpCloud provides organizations with a cloud directory solution that features zero-trust security and easier migration capabilities supported by any OS. The platform makes managing identities, devices and access simpler by integrating everything into one place while providing top-tier security regardless of where employees are located or if infrastructure is cloud-based or on-premise.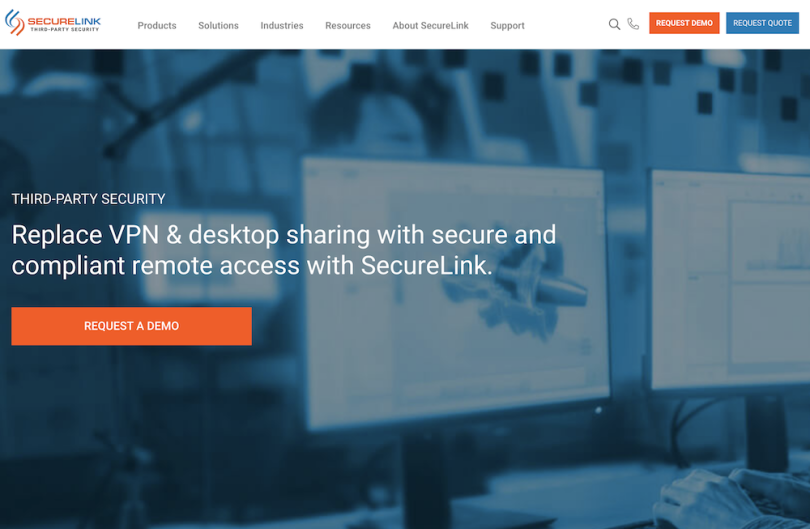 Industry: Authentication
Location: Austin, TX
What it does: SecureLink allows organizations to provide compliant remote access and third-party identity management capabilities to their teams, increasing overall security while making it easier to connect from anywhere. The platform provides granular controls and permissions when controlling network access, comprehensive documentation and audit logging for meeting regulatory compliance requirements, and full visibility into third-party activities.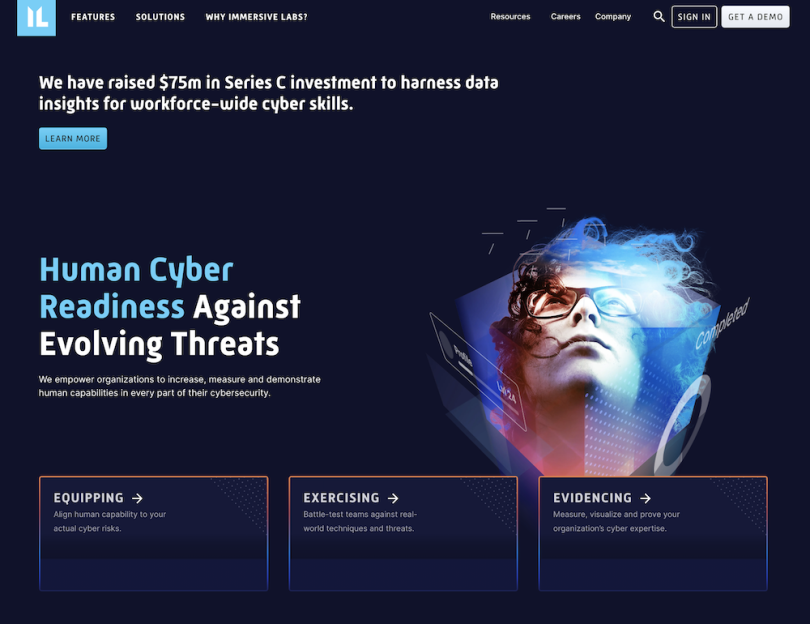 Industry: Training
Location: Boston, MA
What it does: Immersive Labs provides organizations with training and technical tools to best prepare teams against real-life cyber threat scenarios. The cybersecurity training content platform utilizes challenge-based labs to provide battle-tested preparedness and readiness to emerging cyber threats, with new content developed within hours of newly uncovered vulnerabilities. Immersive Labs's gamified, measurable capabilities allows organizations to think about cybersecurity from both an offensive and defensive perspective.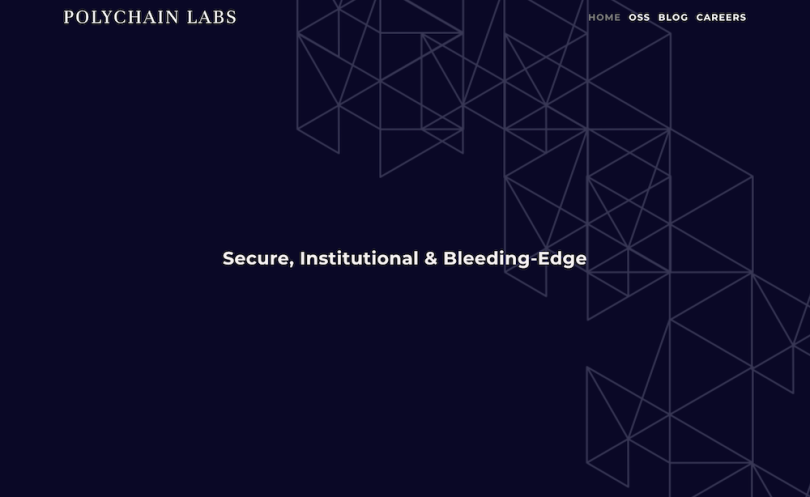 Industry: Fintech
Location: Austin, TX
What it does: Polychain Labs is made up of hardened security engineers with experience at organizations such as Googlem JPL, Coinbase and Gemini who provide founders and investors with full support when interacting with novel crypto assets as soon as they hit the market. Along with providing research and recommendations to manage risk and rewards, Polychain Labs also builds secure and flexible self-custody solutions that allow stakeholders to stay prepared in a volatile environment and have better control over their assets.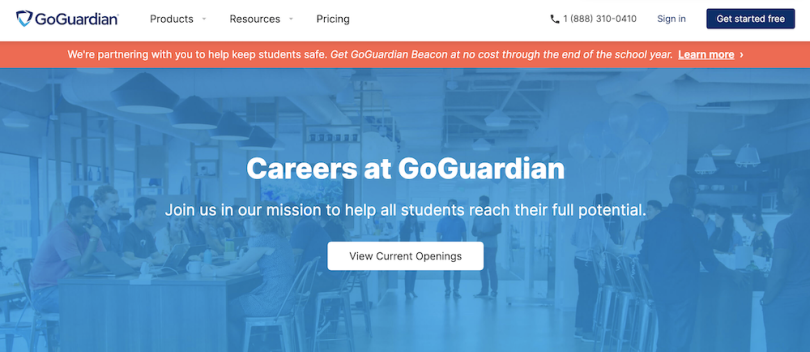 GoGuardian
Industry: EdTech
Location: El Segundo, CA
What it does: GoGuardian provides educators with a suite of cybersecurity and protection tools that maximize the learning potential and well-being of students. The company's solutions ensure educators are able to reduce distractions while supporting mental health and development, with DNS filtering, accessibility and visibility capabilities to ensure safety while bolstering development.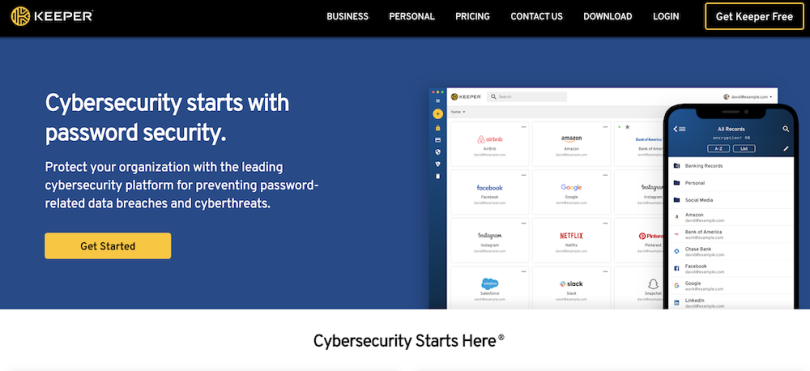 Keeper Security
Industry: Authentication
Location: Chicago, IL
What it does: Keeper Security provides mobile app and browser plugin applications that help both companies and consumers create and store secure passwords to keep their digital accounts safe. The company's platform allows users to create custom two-step verification protocols for any site on the web and includes a digital security vault that lets users store and share important files securely.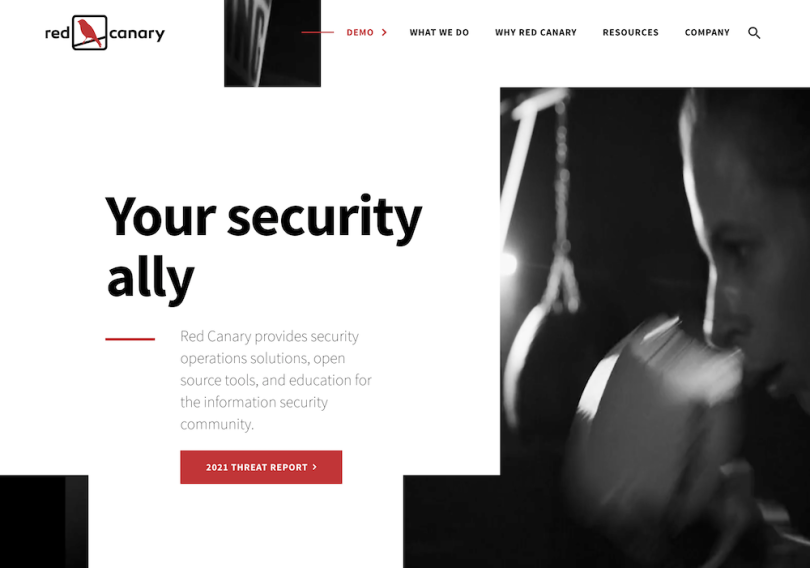 Red Canary
Industry: Cloud security
Location: Denver, CO
What it does: Red Canary provides cloud-based cybersecurity solutions with a variety of tools for managing and responding to cybersecurity threats. The Red Canary platform alerts users to potential security risks and can respond to threats in seconds through endpoint telemetry, alert management and cloud-environment runtime threat detection capabilities.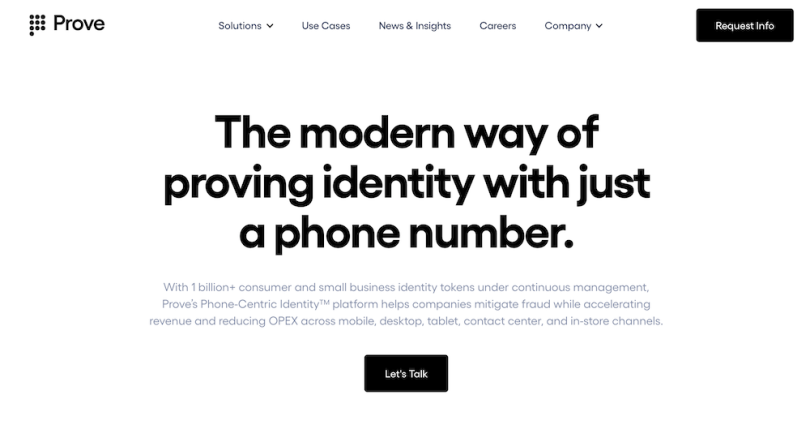 Prove
Industry: Authentication
Location: New York, NY
What it does: Prove, formerly Payfone, is a leading digital and mobile identity authentication platform that offers a myriad of tools for providing effortless and secure user experiences. The platform instantaneously authenticates new user account openings, mobile/web logins, text sessions and call center communications without one-time passwords or knowledge-based questions, perfect for banks, insurers, brokerages and tech companies.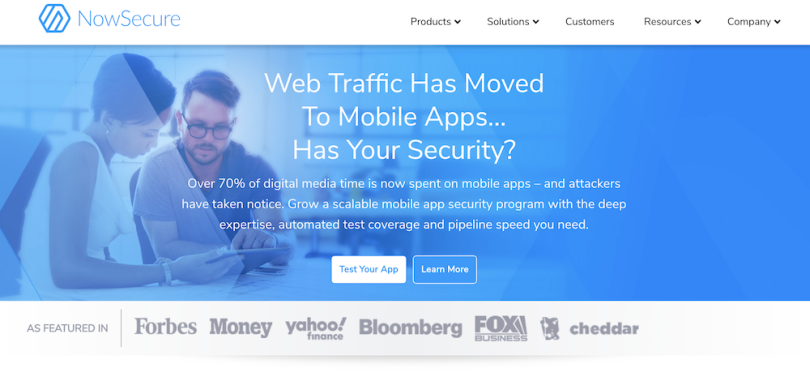 NowSecure
Industry: Mobile
Location: Chicago, IL
What it does: NowSecure works with some of the world's largest financial institutions, as well as organizations in the healthcare, defense, energy and manufacturing sectors, to produce mobile security solutions that keep up with the modern, mobile-first world. The company offers mobile app security testing, incident response and compliance solutions, all powered by scalable automation software that is purpose-built for mobile apps.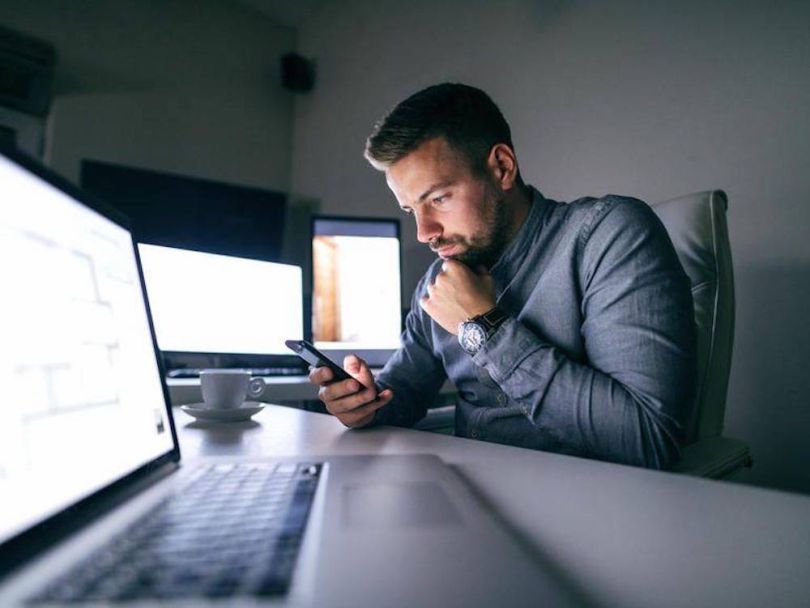 NetMotion Software
Industry: Software
Location: Seattle, Washington
What it does: NetMotion Software provides mobile performance management and traffic optimization software designed to help enterprises accelerate business-critical applications, hybrid networks and mobile devices. The company's software enables users to gain greater visibility into mobile fleets, take control of their own networks and establish secure remote access without the challenges that typically come with mobile work.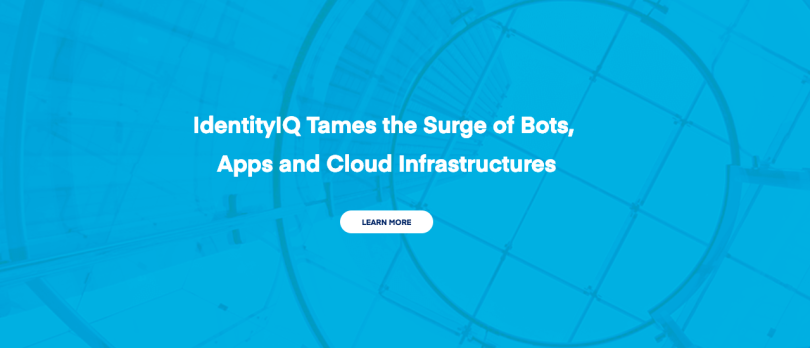 SailPoint Technologies
Industry: Software, Identity Management, Risk Management
Location: Austin, Texas
What it does: SailPoint Technologies identity governance platform helps businesses answer three main questions: Who has access to what? Who should have access to what? How is that access being used? The company's products include IdentityIQ for compliance, password management and other functions. SecurityQ lets businesses control access to sensitive data and the cloud-based IdentityNow offers single sign-on and password management, among other features.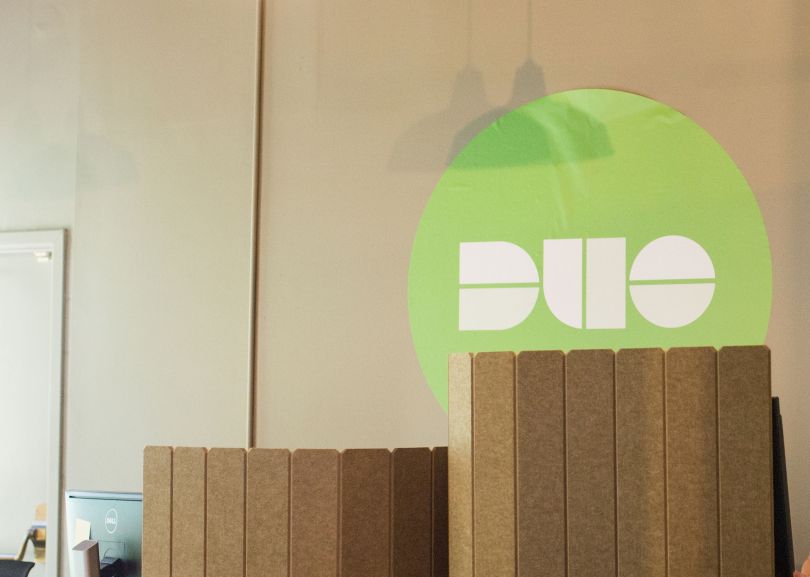 Duo Security
Industry: Cloud Security, Software, Network Security
Location: Ann Arbor, Michigan
What it does: Duo Security's clients enjoy cloud-based BYOD (bring your own device) security, mobile security, two-factor authentication and more. The company's technology can also be used to prevent data breaches, credential theft and other types of malicious attacks.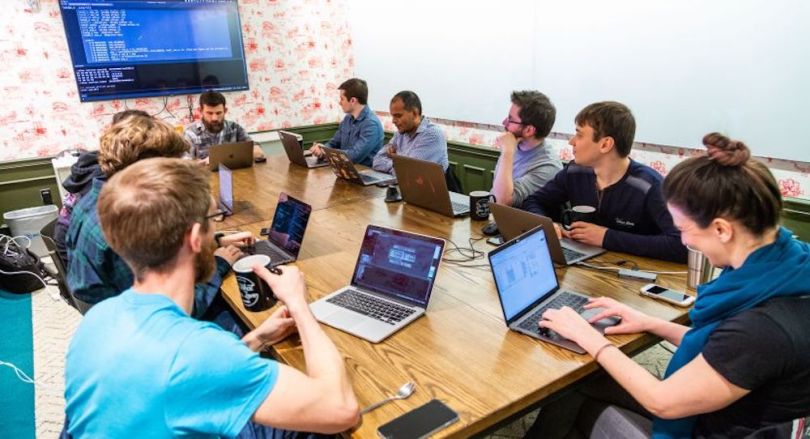 Trail of Bits
Industry: Technology, Finance and Defense
Location: New York, New York
What it does: Trail of Bits is a cybersecurity firm specializing in wide range of services, including reverse engineering, cryptography, malware protection, blockchain security and virtualization. The NYC-based company has performed security assessments, engineering and research for major entities like Facebook and DARPA.

ForcePoint
Industry: Software, IT
Location: Austin, Texas
What it does: ForcePoint provides adaptive security through behavior-centric analytics via a unified, cloud-centric platform to guard against advanced and multi-stage threats from within and without for content, email and web security applications.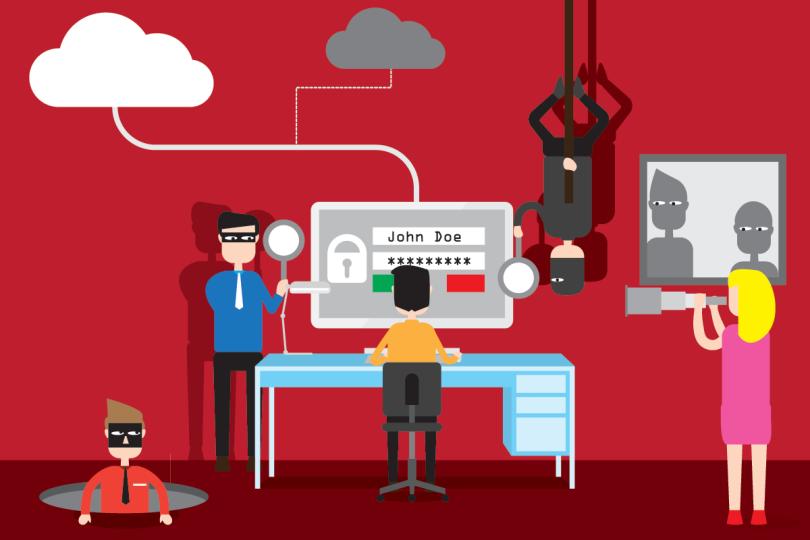 Carbon Black
Industry: Cloud, IT
Location: Boston, Massachusetts
What it does: Carbon Black's security solutions help users detect and prevent cyber attacks before it's too late. Tools include advanced antivirus protection, enterprise AV replacement ransomware protection, virtualized data center security, malware and non-malware protection, critical system lockdown capabilities and more.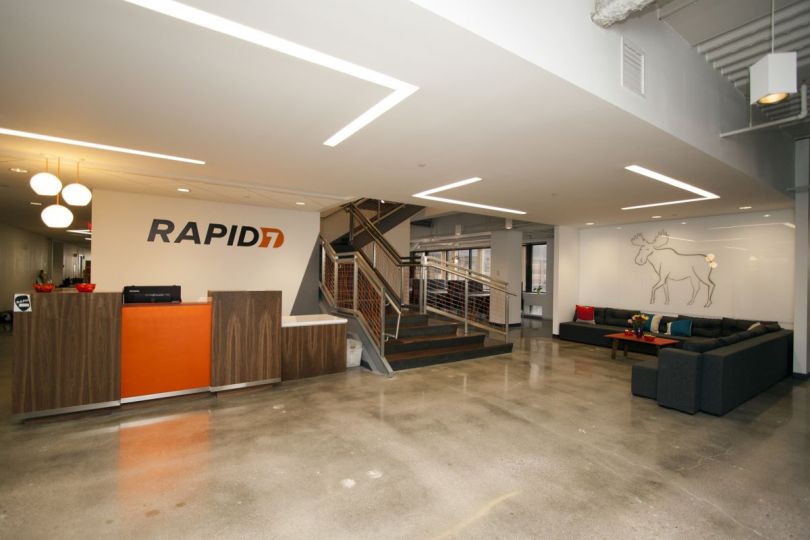 Rapid7
Industry: Software, Risk Management, IoT
Location: Boston, Massachusetts
What it does: Rapid7 provides IT and IoT security solutions that include vulnerability management tools, application security testing and incident detection/response. In addition, it offers tools and services that model threats, advise on device design, perform penetration and system analysis testing and more.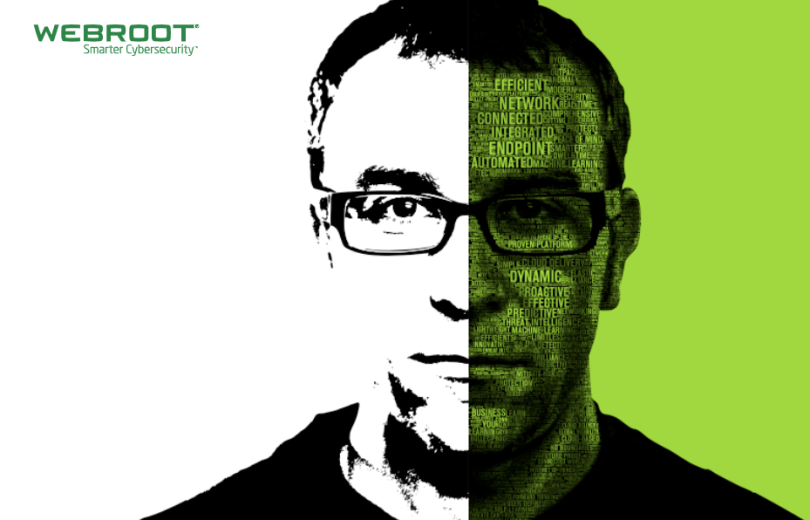 WebRoot
Industry: IT
Location: Broomfield, Colorado
What it does: Webroot provides cloud-based cybersecurity solutions for businesses, consumers and enterprises. Its services include real-time threat protection against viruses, phishing attacks, identity theft, spyware and other malicious intrusions. And its Webroot WiFi Security protects the privacy and security of users who connect via wireless.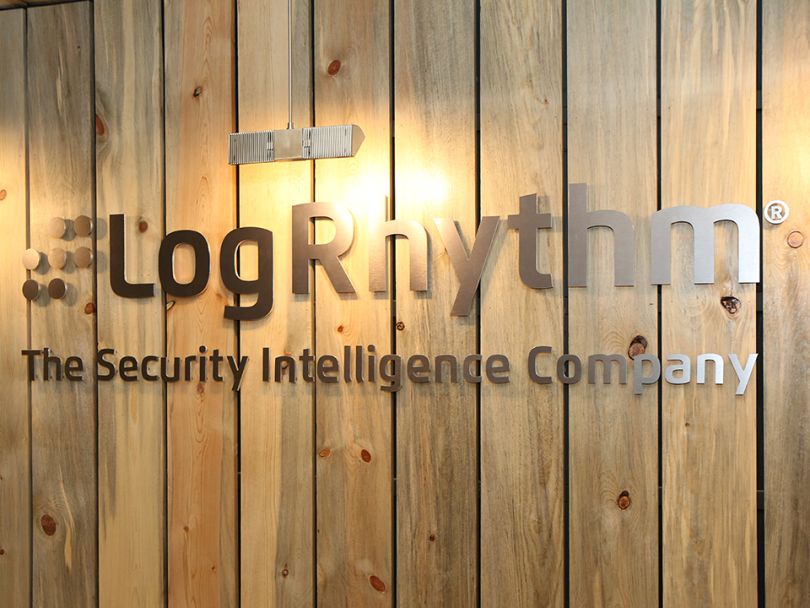 LogRhythm
Industry: AI, Software
Location: Boulder, Colorado
What it does: LogRhythm's host of cybersecurity services include a security operations center that combines people and AI automation; security information and event management that supports end-to-end threat detection; security analytics to speed up threat qualification and remediation; machine analytics-based threat detection; cloud threat neutralization and much more.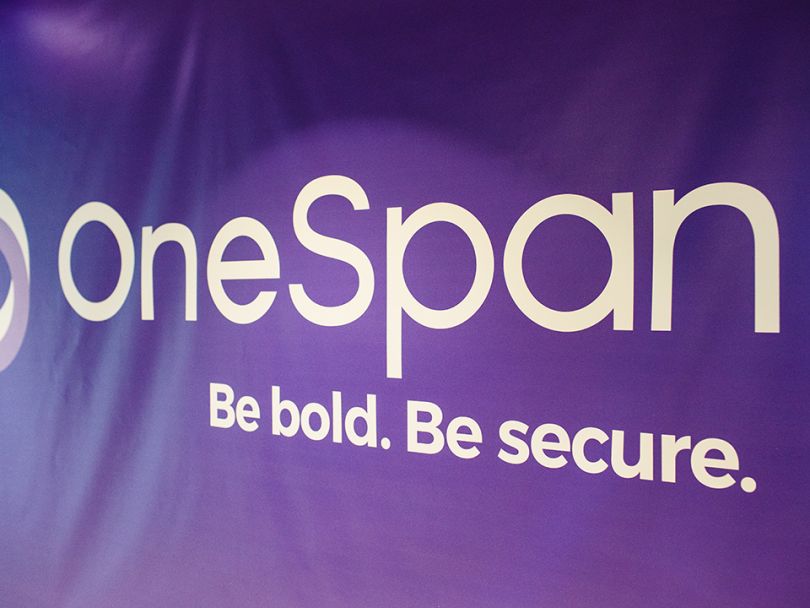 OneSpan
Industry: IT, Software
Location: Oakbrook Terrace, Illinois
What it does: CB: OneSpan's many fraud identification and prevention solutions include authentication, mobile app security and risk analytics solutions to identify and stop chicanery. Security can be applied invisibly, fraud reduced in real time, mobile apps and users safeguarded, and security measures dynamically adjusted.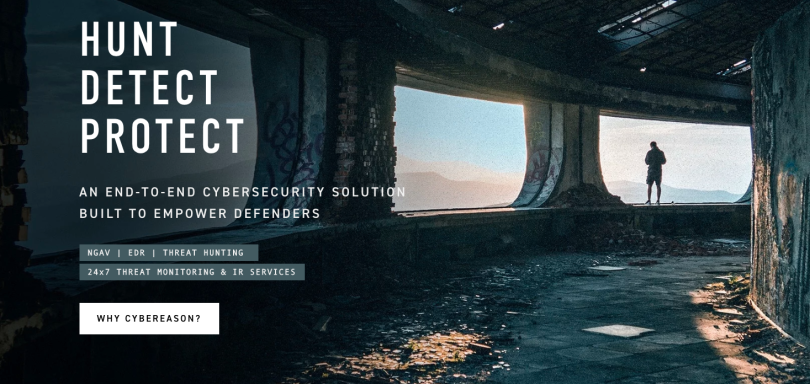 Cybereason
Industry: Software, Intrusion Detection, Network Security
Location: Boston, Massachusetts
What it does: Cybereason offers endpoint detection and response through a platform powered by an "in-memory" graph that detects behavioral patterns and reveals malicious activity to help root out ransomware, malware and viruses. Cybersecurity products include Deep Detect & Respond, Deep Prevent and Deep Investigate.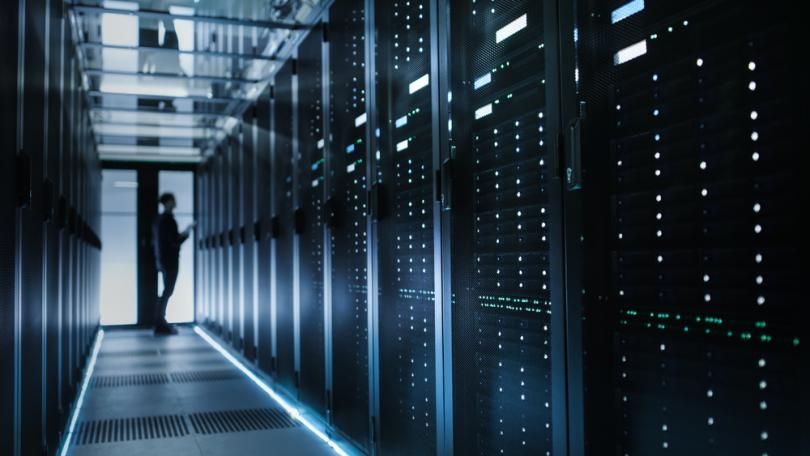 Trustwave
Industry: IT, Risk Management
Location: Chicago, Illinois
What it does: Trustwave Holdings provides on-demand data security. Offerings include tools to prevent data loss and detect system intrusion, assess security, and scan for vulnerabilities. In addition, it provides protection, code review, penetration testing and other security measures for applications. 

Optiv
Industry: Network Security
Location: Denver, Colorado
What it does: Optiv provides a full suite of cybersecurity solutions that include strategy services, risk and compliance services, incident response and recovery services, cloud security and many others.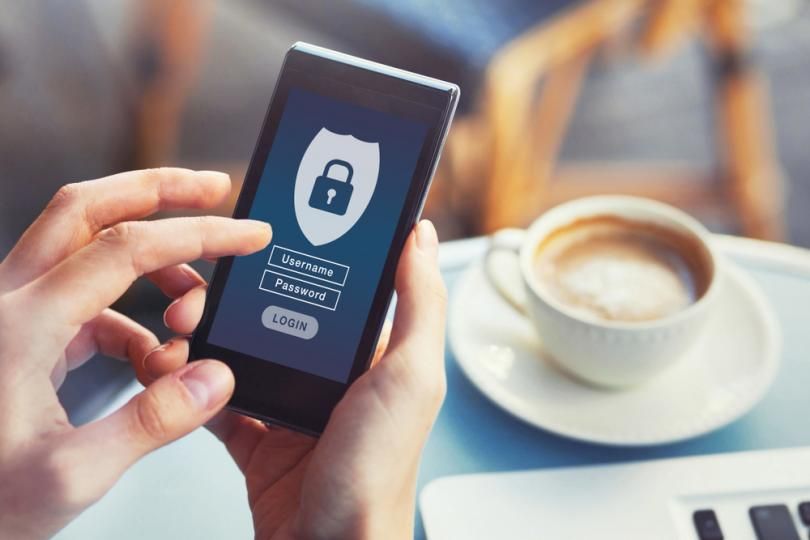 TeleSign
Industry: Mobile, Identity Management, PaaS
Location: Marina Del Rey, California
What it does: Using real-time access to user analytics and other factors, TeleSign's cloud communications platform pinpoints and eliminates fake accounts, employs two-factor authentication, reduces transaction fraud, guards against account takeover, streamlines account registration and sends customer alerts and notifications.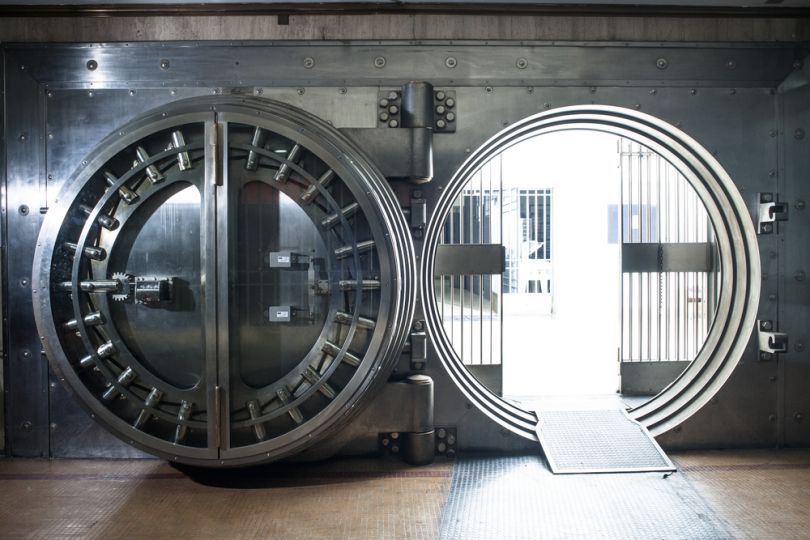 Reval
Industry: Finance, Cloud
Location: New York, New York
What it does: Reval creates treasury and risk management software that helps corporate clients and banks better manage cash, liquidity, financial risk and hedge accounting. Cybersecurity services include fraud prevention via a variety of methods, security controls like data encryption and two-factor authentication, and fraud detection tools that scout for data breaches in real time.

CoalFire
Industry: IT, Risk Management
Location: Broomfield, Colorado
What it does: Coalfire's cybersecurity solutions include risk management, risk and control assessment, and risk advisory services. Its team of experts help clients identify risk sources and quantify potential impacts, develop security strategies and policies and implement controls for identification, prevention and recovery. 

Ping Identity
Industry: Finance, Government, Identity Management
Location: Denver, Colorado
What it does: In addition to providing multi-factor authentication and single sign-on, Ping's platform lets users securely access all cloud, mobile, SaaS and on-premises applications and APIs. Additionally, its solutions are deployable on-premises and in the cloud.

Bitsight Technologies
Industry: Risk Management
Location: Cambridge, Massachusetts
What it does: Bitsight analyzes an organization's security incidents and practices using advanced algorithms to objectively quantify risks that are assigned ratings ranging from 250 to 900. Cybersecurity tools include portfolio analytics and management, reporting and intelligence, and third-party collaboration.

Varonis Systems
Industry: Big Data, Government, Software
Location: New York, New York
What it does: Varonis analyzes account activity, user behavior and data to detect insider threats and cyber attacks, setting off alerts to mitigate malicious behavior. Users can protect sensitive information (files, emails, etc.) that's stored on-site or in the cloud.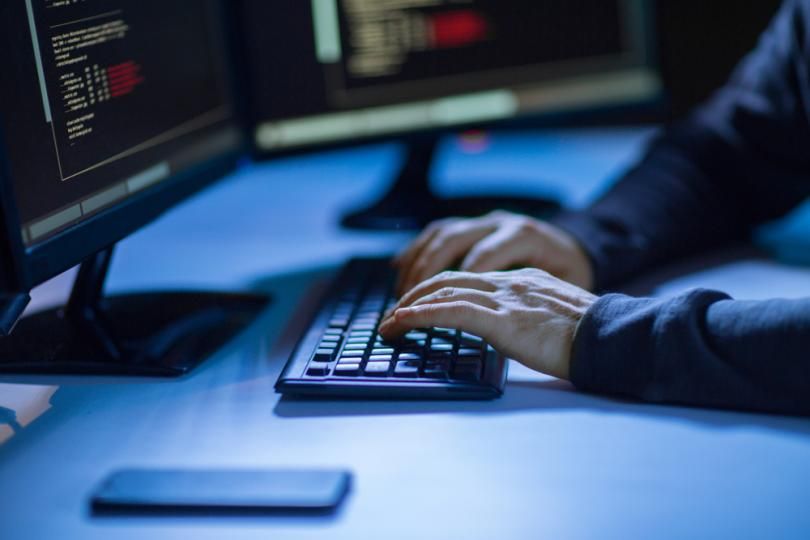 Proofpoint
Industry: Software, IT, Network Security
Location: Sunnyvale, California
What it does: Proofpoint's cloud-based security solutions protect against a wide variety of threats, including those delivered via email, social media and mobile app. Other tools provide encryption, guard against data loss and let companies view any suspicious and potentially harmful agents that might be targeting their customers through email phishing, malicious web domains and other conduits.

RSA Security
Industry: Network Security
Location: Bedford, Massachusetts
What it does: RSA's intelligence-driven cybersecurity solutions are many and include: threat detection and response; log monitoring; threat defense; analysis and forensics; malware detection; fraud prevention, phishing protection, account takeover prevention, 3D secure authentication, biometric authentication and many others.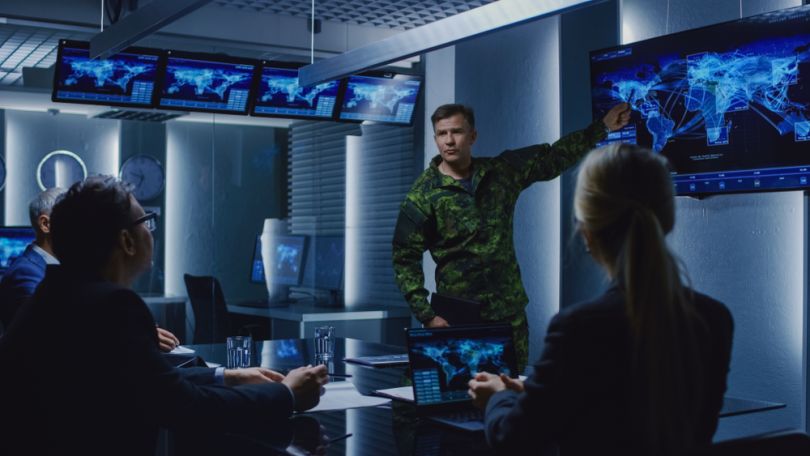 MITRE
Industry: IT, Big Data, Government
Location: Bedford, Massachusetts
What it does: MITRE works with the U.S. government to provide an array of services, including cybersecurity. In developing more robust cyber defense applications, the company advocates for a  "balanced security posture" that combines classic cyber defense approaches with new cyber threat intelligence for quicker adaptation and response.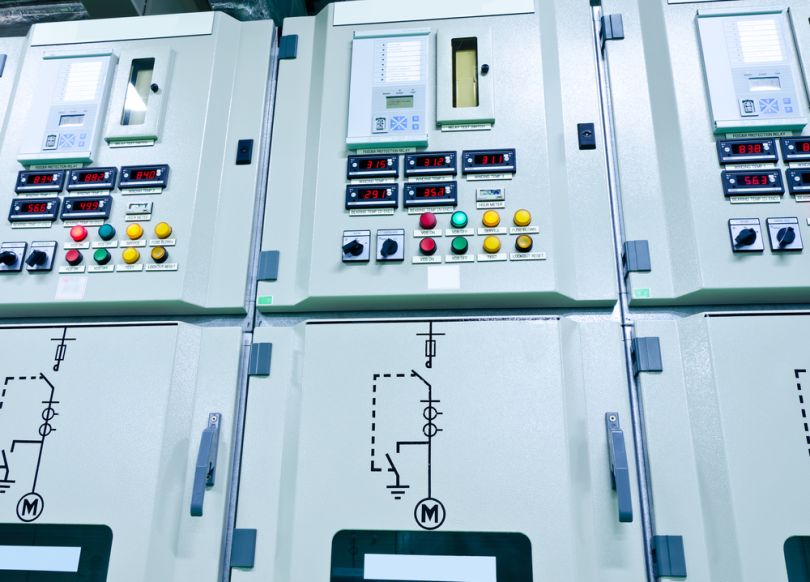 Schneider Electric
Industry: Energy, Software
Location: Foxboro, Massachusetts
What it does: Schneider offers cybersecurity protection for industries, buildings, grids, data centers and power distribution systems. The company's experts provide "vendor-agnostic" solutions that protect critical infrastructure while helping assess risk, implement cyber-specific solutions and maintain onsite defenses.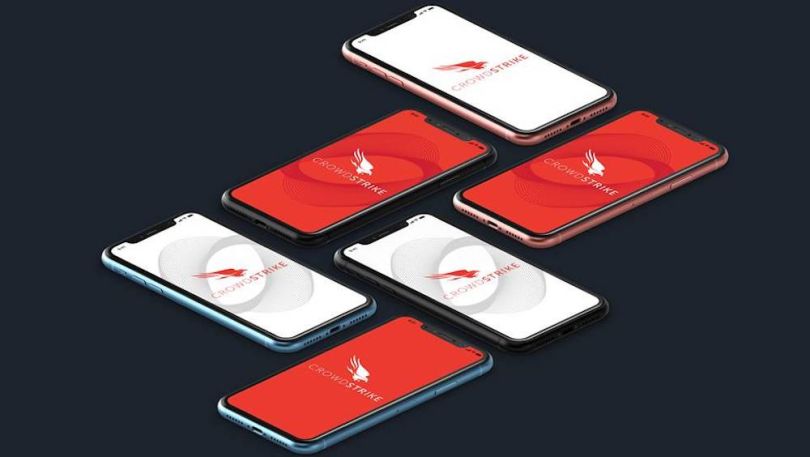 CrowdStrike
Industry: Network Security, Machine Learning, SaaS
Location: Sunnyvale, California
What it does: Through its Falcon platform, CrowdStrike provides cybersecurity services that include threat intelligence, next-gen antivirus, incident response, ransomware blocking and endpoint detection and response. Proactive services include an M&A cyber risk assessment.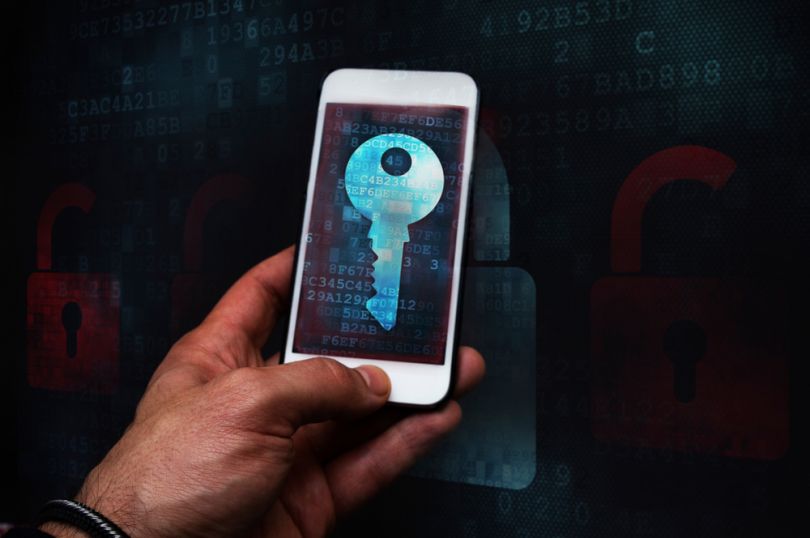 Lookout
Industry: Software, Network Security, Mobile
Location: San Francisco, California
What it does: Lookout's technology provides mobile security that mitigates attacks and stops them altogether. The company's Mobile Intelligence Center provides real-time access to mobile data for speedier threat investigations. And its App Vetting API assures the security of commercial and enterprise app stores.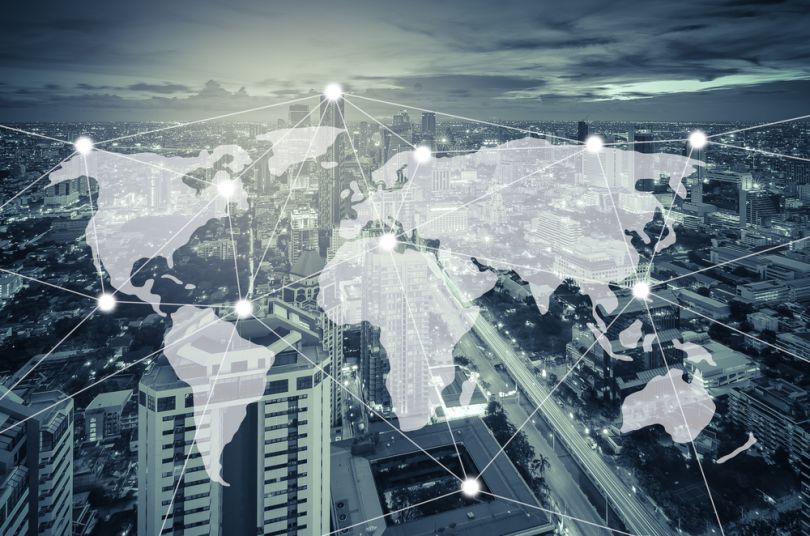 RiskIQ
Industry: Software, Mobile, Reputation Management
Location: San Francisco,  California
What it does: RiskIQ's cloud-based security products offer users broad-based digital threat management. The company's External Threat Detection, for instance, lets clients view their digital presence from a potential attacker's perspective. Additionally, RiskIQ continuously "maps" the Internet to discover a client's "attack surface" and identify threats. It also provides deep and dark web monitoring.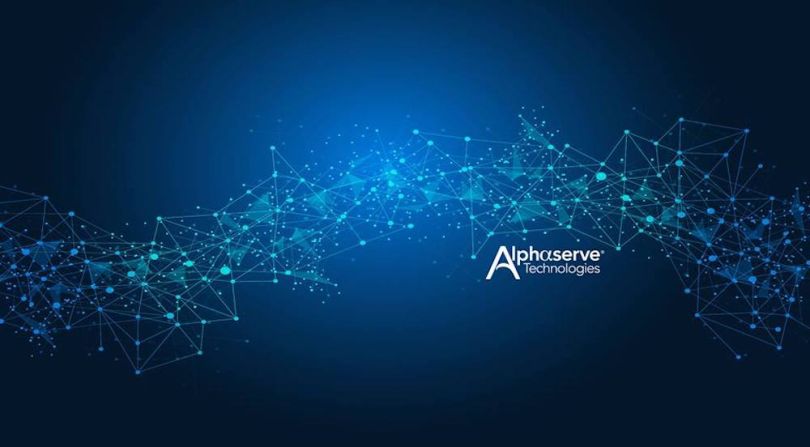 Alphaserve Technologies
Industry: IT
Location: New York, New York
What it does: Alphaserve employs a variety of cyberattack methods to test the security of clients' digital defense systems. They include penetration testing to reduce false positives and verify response capabilities and vulnerability assessment to automate the scanning of target infrastructure, validate internal and external vulnerabilities and create an overall security picture.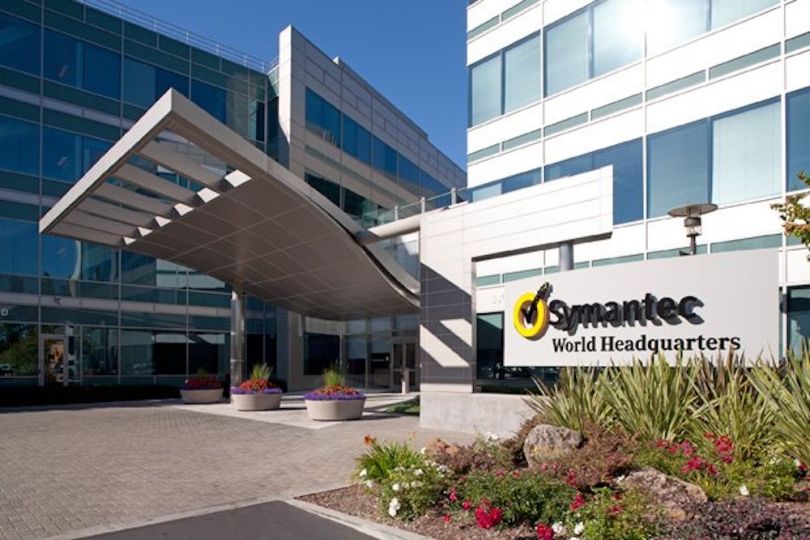 Symantec
Industry: Software
Location: Mountain View, California
What it does: Symantec works with organizations around the world in a variety of industries to provide an array of security solutions, from cloud and endpoint security to network and email defense.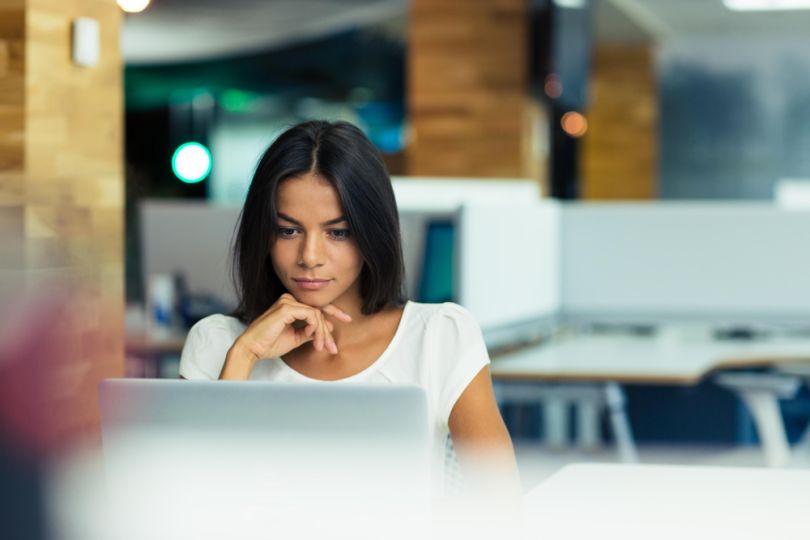 Palo Alto Networks
Industry: Cloud, Network Security
Location: Santa Clara, California
What it does: Palo Alto Networks works to protect all things digital across clouds, mobile devices and networks. In addition to cloud and enterprise solutions, Palo Alto also offers Cortex, the company's AI-based continuous security platform.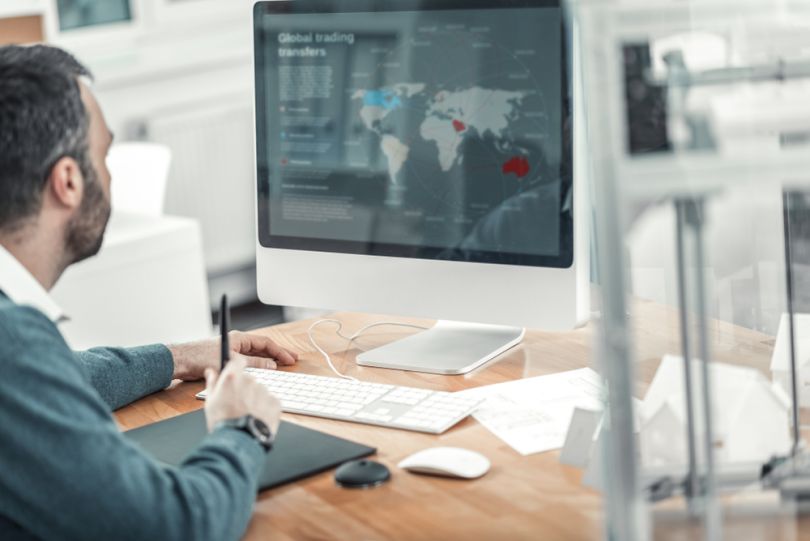 Check Point
Industry: Network & Computer Security
Location: San Carlos, California
What it does: Check Point works with companies of all sizes in a variety of industries such as retail, finance, healthcare and education. In addition to the company's Live Threat Map, which displays security updates in real time, Check Point products cover network security, endpoint threat protection and cloud and mobile security.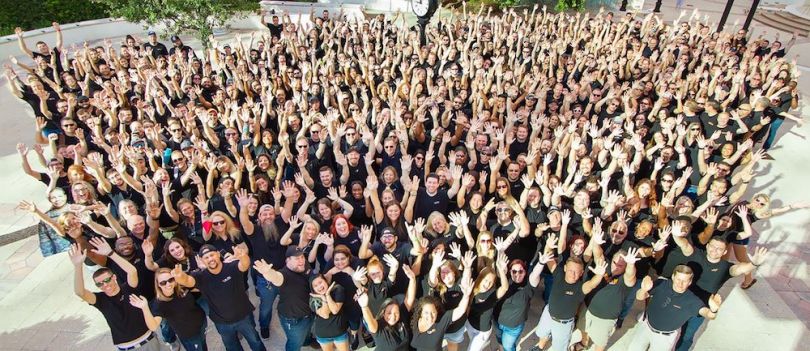 KnowBe4
Industry: Software, Network Security, Education
Location: Clearwater, Florida
What it does: KnowBe4's simulation platform provides simulated phishing and ransomware training as well as other tests and tools focused on weak passwords, domain doppelgängers and mail server security.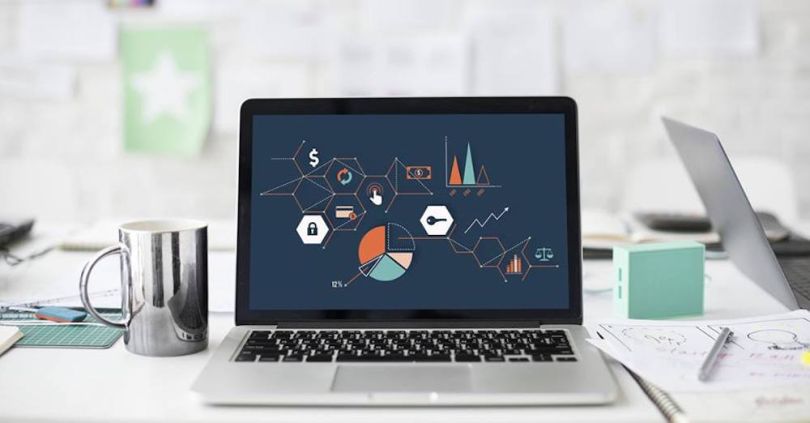 Splunk
Industry: Software
Location: San Francisco, California
What it does: Splunk provides enterprise security solutions to a range of industries like aerospace and defense to manufacturing and retail. Splunk's security products and solutions help make businesses aware of breaches, pinpoint their level of vulnerability to insider threats and assist them in detecting and blocking threats.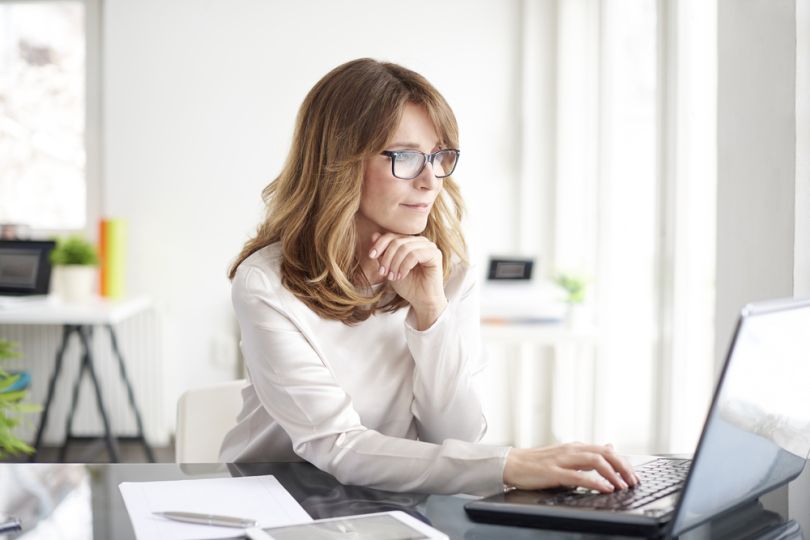 Imperva
Industry: Data and Application Security
Location: Redwood Shores, California
What it does: Imperva helps businesses secure data and web applications from threats without disrupting the user experience. Working with customers like Zillow, GE and Siemens, Imperva crafts a security plan to fit each business's needs. The company regularly protects over three million databases and reportedly blocks thousands of app attacks every second.
Images via Shutterstock, screenshots of company websites and social media.