In the age of the Great Resignation, many employers are reflecting on opportunities to provide meaningful value to retain top talent. In this employee-driven job market, it's imperative for employers to stand out. 
Enter: Built In's Best Companies to Work For lists. Every year, Built In calls upon its algorithm to analyze employer data in tech markets across the country. This information is evaluated against user insights to determine which companies are the best places to work in Chicago, New York City, San Francisco, Los Angeles, Seattle, Boston, Austin and Colorado. 
But what about the ones that aren't confined to a single city or region? That's why we've tapped the industry expertise of our editorial team to produce this national 100 Best Large Companies To Work For list. 
The employers in this list all share one quality: They are offering what workers want. Read on to discover a sample of their perks, employee insights and an overview of the mission. Without further ado we present, in alphabetical order, the 100 Best Large Companies to Work For across the country.
In Their Own Words: ADP is designing better ways to work through cutting-edge products, premium services and exceptional experiences that enable people to reach their full potential. From HR and talent to time management, benefits and payroll, all are informed by data and designed for people.
Favorite Perks: 6 percent 401(k) matching and healthcare on-site
"On my team, we have a diverse mix of people, cultures and ages. We bring this diversity to everything we do and embrace our differences."
— Quality Assurance Engineer Barbara Allen, as told to Built In LA 
In Their Own Words: Allstate Technology is all about driving positive change. Our team uses the latest development technologies and tools to build products and services that will impact how future generations – our employees, customers, and communities — work, live and play. Each line of code we write, every product we build, and everything we do is fueled by a bigger purpose: to improve people's lives.
Favorite Perk: Income protection
"Providing employees with resources and opportunities to give back to the community is a key part of our employee value proposition and something we measure employee perceptions of."
— Philanthropy Manager Megan Bultman, as told to Built In
In Their Own Words: Alteryx is a leader in Analytic Process Automation. The Alteryx APA platform unifies analytics, data science and business process automation in one easy-to-use platform to accelerate digital transformation. Every data worker, regardless of technical acumen, is empowered to be curious and solve problems.
Favorite Perks: Fitness and wellness reimbursement program
"We're empowered to be independent, creative, and innovative. Not only do we care about our platform, but we are deeply passionate about how the work we do impacts the community and our world."
— Office Manager Katelyn Hooks, as told to Built In 
In Their Own Words: Angi is the home for everything home. From repairs and renovations to products and financing, Angi is transforming every touch point in home services. Our products and technology help our customers love where they live while helping small businesses grow and thrive. We believe the home is the most important place on earth and we are at the beginning of our ambitious journey to redefine how people care for their homes.
Favorite Perks: 401(k) matching, on-site gym and tuition reimbursement
"I want to create just enough consistency and uniformity in how we build, deliver and operate software so that we all feel like we are part of a larger whole, with shared definitions and a shared understanding of the value we are creating for each other and our customers, but still provide room for diversity in perspective, and foster innovation and empowerment for every engineer."
— SVP of Engineering Amit Gulati, as told to Built In NYC 
In Their Own Words: Atlassian builds software that empowers everyone from small startups to government and education to the who's who of tech. We build tools such as Jira, Confluence, Bitbucket, Trello and Opsgenie to help teams across the world become more nimble, creative and aligned. Collaboration continues to drive the heart of every product we dream up.
Favorite Perks: Five paid days each financial year to volunteer at your favorite charity, plus charitable donation matching. 
"We invest nearly 40 percent of our spending toward R&D projects. This requires a bit of courage from executive leadership, as you have to take bets and not count on hard ROI each time. I would say that the longer you do it, the more empowered your employees will feel and the higher your chance that the investment will pay off."
— Head of Engineering for Platform Mike Tria, as told to Built In
In Their Own Words: Audible is the leading creator and provider of premium audio storytelling, enriching the lives of our millions of listeners every day. With our customer-centric approach to technological innovation and superior programming, Audible has reinvented a media category, and is the driving force behind today's audio entertainment revolution.
Favorite Perks: Adoption assistance and fertility support, plus management and leadership training. 
"We will change the way an individual controls the what, when, where and how of the words they hear."
— Founder and Executive Chairman Don Katz, as quoted on the company's careers page
In Their Own Words: Amazon Web Services is the world's most comprehensive and broadly adopted cloud platform, offering over 200 fully featured services from data centers globally. Millions of customers — including the fastest-growing startups, largest enterprises and leading government agencies — are using AWS to lower costs, become more agile and innovate faster.
Favorite Perk: Adoption assistance, including attorney fees, court costs and travel expenses.
"Machine learning will be one of the most transformational technologies of this generation. If we are going to unlock the full potential of this technology to tackle some of the world's most challenging problems, we need the best minds entering the field from all backgrounds and walks of life."
— VP of Amazon Machine Learning at AWS Swami Sivasubramanian in a recent press release
In Their Own Words: Bank of America is one of the world's largest financial institutions, serving individuals, small and middle-market businesses, and large corporations with a full range of banking, investing, asset management and other financial and risk management products and services. The organization is among the world's leading wealth management companies and a global leader in corporate and investment banking and trading.
Favorite Perk: Physical wellness programs and resources, including annual health screenings and the Get Active! challenge.
"Knowing that everyone has different needs and motivations and by designing with accessibility in mind, we can deliver more relevant solutions and help make their financial lives better."
— Accessibility Technology UX Design Lead for Global Technology and Operations Laura Silva Hostios, as quoted on the company's careers page
In Their Own Words: Basis Technologies is a global automation software provider for enterprise marketers, bringing programmatic, site-direct, advanced TV, search and social together through a single interface. It streamlines disconnected operations, automates and reduces manual steps, and consolidates tools and systems to enhance workforce productivity and optimize advertisers' multi-channel media investments for performance. 
Favorite Perk: Sabbatical
"Across departments, I see not only high-caliber people but also coworkers who share the same guiding principles such as self-improvement, support for others, valuing uniqueness and more."
— Director of Software Engineering Jonah Rosenberg, as told to Built In Chicago 
In Their Own Words: BCG Digital Ventures is the corporate innovation and digital business-building arm of Boston Consulting Group. Our mission is to invent, build and scale industry-disrupting businesses with the world's most influential companies. We work closely with clients, employing a proven process of rapid iteration that gets us from idea to impact in less than 12 months by leveraging their untapped strategic assets to create new revenue streams and sources of competitive advantage.
Favorite Perks: Traditional 401(k) as well as a profit-sharing retirement fund which contributes a percentage of an employee's salary to a retirement fund on their behalf
"I facilitate culture and community-building activities so our centers across New York, Chicago and Los Angeles can share knowledge and connect with one another."
— Head of Business Operations Gerardo Cervantes, as told to Built In NYC 
In Their Own Words: At BigCommerce, our mission is to revolutionize commerce, bringing online selling and features once reserved for multi-billion-dollar companies to the masses. To make that a reality, we need exceptional people to build, support and grow our platform. Come join a fast-growing company with amazing entrepreneurial clients, a great culture, and outstanding benefits!
Favorite Perk: Multiple employee resource groups to support inclusivity and diversity
"We are building not only a product but an ecosystem spanning multiple domains and catering to a wide range of customers in a quickly-evolving marketplace. It's like building an airplane in flight where the blueprint is ever evolving."
— Senior Manager of Product Design Dassi Shusterman, as told to Built In SF 
In Their Own Words: At Boeing, we are engineers and technicians, skilled scientists and thinkers, and bold innovators and dreamers. We work on advanced technologies that will transform aerospace as we know it. We're the leading manufacturer of defense, space and security systems, as well as commercial jetliners, and a service provider of aftermarket support.
Favorite Perks: Healthcare on-site, back-up child and elder care, and retiree health and medical support
"I get to help resolve critical technical issues for spacecraft, aircraft and ground hardware across the company. I have been able to work on so many amazing projects and proposals — it gives me goose bumps just to think about them."
— Senior Technical Fellow Contamination Control Carol Nguyen, as told to Built In 
In Their Own Words: At Capital One, we think and work like a tech company, using our digital fluency to transform everything about the customer experience. We're bending data to our will and turning a stodgy industry on its head. That's reflected in our ranking as the number one business technology innovator in the U.S. in the 2016 InformationWeek Elite 100.
Favorite Perks: 7.5 percent 401(k) contributions, a stock purchase plan in which the company matches 15 percent of employee contributions, and nutrition and fitness programs with registered dietitians on-site, cooking classes and free virtual fitness classes
"I have learned many new things within my two years simply reaching out and asking for help, and the culture of learning and support is unmatched. By admitting I need assistance and additional training, I've been able to better contribute to my team and achieve some really great milestones with our product."
— Agile Delivery Lead Eric Mireles, as told to Built In Chicago 
In Their Own Words: Cardinal Health is a distributor of pharmaceuticals, a global manufacturer and distributor of medical and laboratory products, and a provider of performance and data solutions for healthcare facilities. With 50 years in business, operations in more than 35 countries and approximately 44,000 employees globally, Cardinal Health is essential to care.
Favorite Perk: Tuition assistance
"Real-world data allows us to advance patient care by providing quicker access to safer therapies, but only if the data we use can hold up to scientific rigor. I'm proud to lead a team of innovators who work tirelessly to make the healthcare journey equal for all."
— VP of of Regulatory Sciences and Insights & Engagement Eli Phillips, Jr., as quoted in a recent press release
In Their Own Words: Care.com is a consumer tech company with heart. We're on a mission to solve a human challenge we all face: finding great care for the ones we love. We have parents and grandparents so we understand that everyone, at some point in their lives, could use a helping hand. Our culture and our products reflect that.
Favorite Perk: A mostly remote workforce, very work-from-home friendly
"One thing that really stands out about the culture at Care.com is our weekly design and architecture meeting. Every Friday morning, the floor is open for anyone to share something they are working on with the entire engineering organization."
— Applications Architect Rob Hammond, as told to Built In Austin 
In Their Own Words: CarMax revolutionized the auto industry by delivering the honest, transparent and high-integrity car buying experience customers want and deserve. This disruptive thinking has helped us become the nation's largest retailer of used cars with more than 200 stores nationwide. And thanks to our amazing team of nearly 25,000 associates, we have been recognized as one of the Fortune 100 Best Companies to Work For for 16 years in a row.
Favorite Perk: $4,000 in adoption assistance
"CarMax has a people-first culture and we are steadfast in investing in our associates and providing training opportunities to support their growth and help them build great careers."
— Chief Human Resources Officer Diane Cafritz, as quoted in a recent press release
In Their Own Words: CDW Corporation is a leading multibrand provider of information technology solutions to business, government, education and healthcare customers in the United States, the United Kingdom and Canada. A Fortune 500 company and member of the S&P 500 Index, CDW was founded in 1984 and employs more than 10,000 coworkers. 
Favorite Perk: Tuition reimbursement program
"Technology has never been more critical, and it is so rewarding to see how CDW helps our customers to achieve their missions through technology."
— Chief Commercial and Operating Officer Chris Corley, as quoted on the company's careers page
In Their Own Words: Centene provides healthcare solutions to individuals across the United States with more than 23 million members nationwide.
Favorite Perk: Up to four weeks of paid family medical leave for those caring for a newborn, child, spouse, domestic partner or parent.
"At Centene, we continually look to promote our internal talent into enhanced roles."
— EVP and President of U.S. Plans, Products and International Brent Layton, as quoted in a recent press release
In Their Own Words: Atlanta-based Chick-fil-A, Inc. is a family owned and privately held restaurant company founded in 1967 by S. Truett Cathy. Devoted to serving the local communities in which its franchised restaurants operate, and known for its original chicken sandwich, Chick-fil-A serves freshly prepared food in more than 2,500 restaurants in 47 states, Washington, D.C., and Canada.
Favorite Perk: Tuition assistance
"I look forward to continuing to work closely with our great operators and staff as we continue to have a positive influence across the communities we serve as a purpose-driven company and one of America's most trusted brands."
— CEO Andrew T. Cathy, as quoted in a recent press release
In Their Own Words: Chipotle Mexican Grill, Inc. is cultivating a better world by serving responsibly sourced, classically-cooked, real food with wholesome ingredients without artificial colors, flavors or preservatives. Chipotle had nearly 2,900 restaurants as of September 30, 2021, in the United States, Canada, the United Kingdom, France and Germany and is the only restaurant company of its size that owns and operates all its outlets.
Favorite Perk: Debt-free degrees in partnership with Guild Education
"Our team has proven their ability to be resilient and successfully execute against macro complexities. As a result, I believe we are better positioned to drive sustainable long-term growth than ever before."
— CEO Brian Niccol, as quoted in a recent press release
In Their Own Words: Cisco Meraki simplifies powerful technology so that passionate people can focus on their mission. Meraki is a Greek word meaning "something done with soul, creativity, or love." With this name as our mantra, we're building a welcoming workplace that attracts eclectic, curious, purposeful people who unite to ignite our customers' passions. Together, we create powerful, simple technology with the potential to change everything.
Favorite Perk: Employees can swap 20 percent of their time on the job with someone else in the organization
"Meraki Chicago hosts several social events. Some current and past events include weekly yoga and meditation sessions, cocktail classes, cooking classes, drag bingo, talent shows, and more!"
— Operations Supervisor Javana Vinston, as told to Built In 
In Their Own Words: Citi's mission is to serve as a trusted partner to our clients by responsibly providing financial services that enable growth and economic progress. Our core activities are safeguarding assets, lending money, making payments and accessing the capital markets on behalf of our clients. 
Favorite Perks: Talk therapy via text message and access to leading condition management programs for cancer, diabetes and other chronic illnesses
"Next year, we expect to see solutions scale even further and machine learning to be introduced in a broader range of use cases, including hyperpersonalization of digital experiences, increased process efficiency and automation, improved customer relationships, sophisticated cybersecurity solutions and more."
— Global Head of Innovation Labs Nimrod Barak, as told to Built In 
In Their Own Words: At Cloudera, we believe that data can make possible what is impossible today. We empower people to transform complex data into clear and actionable insights. Cloudera delivers an enterprise data cloud for any data, anywhere, from the edge to AI. 
Favorite Perk: Business travel insurance
"The presence of mature enterprise data strategies, optimized for hybrid and multi-cloud environments, generate better business outcomes. Businesses look to data as an essential asset not only to make sense of the constant change and upheaval of today, but also to help prepare for what comes next."
— Chief Technology Officer Ram Venkatesh, as quoted in a recent press release
In Their Own Words: Convoy is transforming the $800 billion trucking industry. Our mission is to transport the world with endless capacity and zero waste. The industry is huge and so is the opportunity to fundamentally change the way freight moves across America.
Favorite Perks: Fertility benefit solutions via Progyny, child care and adult/elder care options through Bright Horizons, mother's rooms for breastfeeding mothers with in-room hospital-grade breast pumps
"It's refreshing working for an organization that gives employees the freedom to double down on their strengths even if it falls outside of their normal scope of work."
— Sales Training Manager Jake Henderson, as told to Built In 
In Their Own Words: Cornerstone pioneers solutions to help organizations realize the potential of the modern workforce. The company was founded with a passion for empowering people through learning. Cornerstone is a global leader in talent management and talent experience software with a core belief that companies thrive when they help their employees to realize their potential.
Favorite Perk: Time allotted to learning
"By investing in our local talent through partnerships with some of LA's most impactful community organizations, we can expand economic opportunity and ensure the diverse and vibrant future of our growing tech sector."
— Founder and CEO Adam Miller to Built In LA 
In Their Own Words: Crunchyroll is the world's largest destination for anime and manga, focused on creating 360-degree experiences — from video to merchandise, events and gaming — for fans to connect through the content they love.
Favorite Perk: Non-birthing parents paid 100 percent for up to 12 weeks, while birthing parents paid up 100 percent for up to 22 weeks
"I've followed Crunchyroll's growth from the beginning and have been a long-time user, so when this opportunity came up to contribute to the development of a product I use every day, it felt too good to be true."
— Product Manager for Community & Video Experience Annabel Ly, as told to Built In SF 
In Their Own Words: CSG helps the world's communications, information and content companies thrive in the most dynamic, challenging and complex market conditions imaginable. We boil complex problems down to give our customers simple solutions to their hardest challenges.
Favorite Perk: Unlimited vacation
"I have been very blessed to be able to count on other female leaders who have helped lift me to the next step on the corporate ladder. Their support, open-mindedness and forward-thinking approach have made it seamless for me to unlock my full potential."
— Social Recruitment Marketing Strategist Helen Maijub, as told to Built In Chicago 
In Their Own Words: Dell Technologies helps organizations and individuals build their digital future and transform how they work, live and play. The company provides customers with the industry's broadest and most innovative technology and services portfolio for the data era.
Favorite Perk: 26 weeks of paid maternity leave
"People are often taught that there is only a certain amount of room at the top, and getting to that top spot is a competition. I simply don't agree. I believe that we rise by lifting others, not putting them down. I believe that there is room at the top for everyone."
— Telecom and 5G Thought Leadership Lead Jillian Kaplan, as written on Built In 
In Their Own Words: We power a network that helps people achieve a brighter financial future. Discover is one of the most recognized brands in U.S. financial services. We're a direct banking and payment services company built on a legacy of innovation and customer service. We support, challenge and inspire employees to continually develop their skills, advance their careers and help grow our business.
Favorite Perk: Generous tuition reimbursement and assistance
"We ensure that we continue to be part of the next wave of innovation by giving great people the platform, opportunity and inspiration to do what they're brilliant at."
— Director of Application Development in Digital Payments Mark Edwards, as told to Built In Chicago 
In Their Own Words: Discovery Direct-to-Consumer is the technology arm of Discovery Inc., working at the intersection of technology, entertainment and everyday utility. We are continuously leveraging new technology to build immersive and interactive viewing experiences across global brands including the newly launched Discovery+, Food Network Kitchen, GolfTV, MotorTrend on Demand, and Eurosport Player among others, as well as the global streaming video platform that powers them all.
Favorite Perk: Adoption and fertility assistance as well as dependent and child care
"Engineering problems are always people problems, and there's nothing a great team of empowered engineers can't solve."
— VP of Technology Martin Ma, as told to Built In 
In Their Own Words: Dynatrace provides software intelligence to simplify cloud complexity and accelerate digital transformation. With advanced observability, AI and complete automation, our all-in-one platform provides answers, not just data, about the performance of applications, the underlying infrastructure, and experience of all users.
Favorite Perk: Ability to purchase company shares at a 15 percent discount
"I work with talented, like-minded individuals who don't hesitate to link arms in order to achieve a common goal and, ultimately, want to get it done."
— Senior Digital Strategist Andrew Brown, as told to Built In 
In Their Own Words: Enova International is a leading financial technology company providing online financial services through its AI and machine learning powered lending platform. Enova serves the needs of non-prime consumers and small businesses, who are frequently underserved by traditional banks. 
Favorite Perk: One-month paid sabbatical after four years
"We aim to cultivate a culture in which people can show up as their authentic selves."
— Diversity, Equity and Inclusion Lead Jasmine Kent, as told to Built In 
In Their Own Words: Named at one of Built In's Top 100 Best Large Companies to Work For in 2022, Epsilon is the leader in outcome-based marketing. Positioned at the core of Publicis Groupe, and with more than 50 years of experience in personalization and performance working with the world's top brands, we are a trusted partner leading CRM, digital media, loyalty and email programs.
Favorite Perk: Comprehensive, competitive benefits program allowing associates to choose the benefits that best fit their needs
"We've worked hard to continue engaging the communities we live and work in. For example, members of our Chicago-based employee band are still playing together and finding unique and creative ways to not only bring music to our associates but incorporate new members from outside the city."
— Chief Talent Officer Laurie Fry, as told to Built In Chicago 
In Their Own Words: At Fidelity, our goal is to make financial expertise broadly accessible and effective in helping people live the lives they want by focusing on a diverse set of customers. We offer investment management, retirement planning, portfolio guidance, brokerage and many other financial products.
Favorite Perk: Concierge services to delegate tasks on your personal to-do list, such as planning vacations and finding contractor referrals
"We offer our people many different benefits, programs and experiences that enable work-life integration and create the type of culture that top talent is looking for."
— Regional Leader and General Manager Stacy Banner, as quoted in a recent press release
In Their Own Words: In 1969, Don and Doris Fisher opened the first Gap store on Ocean Avenue in San Francisco. They wanted to make it easier to find a great pair of jeans, and their denim and records store grew to become one of the world's most iconic brands. We have headquarters in New York, London, Shanghai, Tokyo and, of course, San Francisco.
Favorite Perk: Innovative training as well as tuition reimbursement
"My team continues to inspire me and makes me feel proud of what we have achieved in the short time we have worked together, and I am excited about what we can do together in the future."
— Global Visual Director Suki Uppal, as told to Refinery29
In Their Own Words: Glu Mobile is a leader in casual and mobile sports titles. We've made our name in the mobile game industry with well-known player favorites like Design Home, Covet Fashion, Diner DASH Adventures, Disney Sorcerer's Arena, Kim Kardashian: Hollywood and Tap Sports Baseball. 
Favorite Perk: Generous PTO policy, plenty of paid holidays and a holiday closure at the end of the year, as well as PTO for volunteering and catered lunch four times a week
"Joining forces with EA will take growth games like Covet Fashion, Design Home, Kim Kardashian: Hollywood, and the MLB Tap Sports Baseball franchise to the next level, expanding their reach to even more global audiences. Together, we will accelerate a strategic mobile-first approach and drive innovation through creative leadership while delivering world-class interactive experiences to our players."
 — CEO Nick Earl, as quoted in a recent press release
In Their Own Words: GoDaddy is empowering everyday entrepreneurs around the world by providing all of the help and tools to succeed online. GoDaddy is the place people come to name their idea, build a professional website, attract customers, sell their products and services, and manage their work. Our mission is to give our customers the tools, insights and people to transform their ideas and personal initiative into success. 
Favorite Perk: Shares of GDDY stock through grants
"We preach that 'learners are earners.' So on top of our new-hire training, there are typically at least two lunch-and-learns per department each week on topics like industry expertise training, pitch theory, pipeline management and the customer-buying cycle."
— Senior Sales Manager Max Yanke, as told to Built In Austin 
In Their Own Words: As a leader in direct-to-consumer marketing, Golden Hippo builds health, beauty and pet care brands that are innovative, are profitable and make the world a better place. We partner with doctors and experts to develop best-in-class products that set new industry standards for quality, efficacy and innovation.
Favorite Perk: The opportunity to earn one or two weeks of extra pay each month, based on a changing list of companywide goals
"If you're a strong performer, you have unlimited room for growth. I've been lucky to have lots of mentors here who encouraged my growth over the years."
— Director of Copywriting Alison Machado, as told to Built In LA 
In Their Own Words: At Goldman Sachs, we believe progress is everyone's business. That's why we commit our people, capital and ideas to help our clients, shareholders and the communities we serve to grow. Founded in 1869, Goldman Sachs is a leading global investment banking, securities and investment management firm. Headquartered in New York, we maintain offices in all major financial centers around the world.
Favorite Perk: An equity program designed to attract, retain and motivate employees, and to align them with the long-term growth of the firm
"People who embrace the unknown, the uncertainty and the culture of experimentation do really well in this sort of environment. We've met really talented people, and I look at them and think, 'They're born to be an entrepreneur.'"
— Managing Director and Head of GS Accelerate Tanya Baker, as told to Built In NYC 
In Their Own Words: Grammarly's digital writing assistant helps 30 million people and 30,000 teams write more clearly and effectively every day. In building a product that scales across multiple platforms and devices, Grammarly works to empower users whenever and wherever they communicate.
Favorite Perks: Catered lunches, in-office exercise and yoga sessions, gym and recreation stipends, and admission discounts to events and cultural institutions
"Remote work can promote diversity, flexibility and openness, all of which leads to innovation. However, to unlock these opportunities, it's essential to adapt your communication practices to fit your new work environment."
— Head of B2B and Platform Engineering Heidi Williams, as written on Built In 
In Their Own Words: Grubhub is a leading online and mobile food-ordering and delivery marketplace with the largest and most comprehensive network of restaurant partners. Its portfolio of brands includes Seamless, LevelUp, AllMenus and MenuPages. 
Favorite Perk: Weekly Grubhub credit plus a free one-year subscription to Grubhub+ including free delivery, donation matching, access to Elite Care teams and exclusive perks
"We can no longer assume a single physical location can be mapped symmetrically to a brand. We'll need to be able to provide meaningful insights such as demand trends to support owners as they build menus for their virtual concepts."
— Staff Engineer Andrew Baber, as told to Built In Boston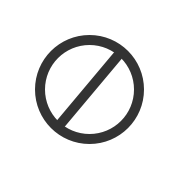 In Their Own Words: The Home Depot is the world's largest home improvement specialty retailer. The company operates more than 2,300 retail stores in all 50 states and employs approximately 500,000 associates. 
Favorite Perks: Pet care including insurance and pet sitting, and Home Depot stock discounted at 15 percent
"Every day we focus on making The Home Depot the best place to cultivate a long-lasting career. Our culture is our competitive advantage built by our core values."
— VP of Global Talent Acquisition Eric Schelling, as quoted in a recent press release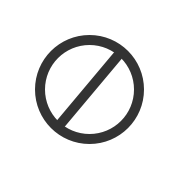 In Their Own Words: Hyatt is a leading global hospitality company offering 20 premier brands. The company's portfolio includes more than 1,000 hotel, all-inclusive, and wellness resort properties in 68 countries across six continents. Hyatt's purpose to care for people so they can be their best informs its business decisions and growth strategy and is intended to attract and retain top employees, build relationships with guests and create value for shareholders. 
Favorite Perk: Complimentary and discounted stays at Hyatt hotels around the world
"Our team gets to define the future architecture of hyatt.com, and also create rewarding, best-in-class digital experiences for our guests and members."
— Principal Product Manager Becca Silverman, as told to Built In
In Their Own Words: Intuit is a global technology platform that helps customers and communities overcome their most important financial challenges. Through TurboTax, QuickBooks, Credit Karma and Mint, we believe that everyone should have the opportunity to prosper and work tirelessly to find new, innovative ways to deliver on this belief.
Favorite Perks: $1,300 for weight loss programs and covered transgender health services
"Traditionally, you could do your taxes on your own using TurboTax. Or, you could go work with a CPA or a tax advisor, but not both. It's the classic example of design thinking looking at a problem that is seemingly framed a certain way — like make better software or make a better CPA — and saying, actually, there is a bigger solution out there."
— Chief Product and Design Officer Diego Rodriguez, as told to Built In SF 
In Their Own Words: J.P. Morgan is a global leader in financial services, offering solutions to the world's most important corporations, governments and institutions in more than 100 countries. As announced in early 2018, JPMorgan Chase will deploy $1.75 billion in philanthropic capital around the world by 2023, in addition to leading volunteer service activities for employees in local communities.
Favorite Perk: Wellness screenings and assessments, health coaches, and counseling and guidance services
"JPMorgan has helped me develop as a professional – both as a technologist and as a business leader. I have taken advantage of executive leadership training and development aligned to the firm's culture of 'How We Do Business.'"
— Executive Director Lupe Czerwinski, as told to Built In 
In Their Own Words: At KinderCare Education, we help children explore their limitless potential — giving their families the freedom and flexibility to do the same. As the nation's largest provider of unparalleled early learning, we leverage our scale to uplift the entire industry. We don't just hold ourselves to the highest standards, we set new ones.
Favorite Perk: Discounted child care
"To me, the mission is very clear: It is about children. We have an opportunity, starting with children in their most formative years, to really change their lives forever."
— CEO Tom Wyatt, as told to Built In
In Their Own Words: Kraft Heinz is on a journey to create an enterprise where powerful AI solutions augment humans and where small mission-based teams are in relentless pursuit to solve tangible problems. We provide employees with high-impact challenges; a bureaucracy-free environment that fosters small, entrepreneurial small teams; and a unique opportunity to create and build something bold, awesome, and impactful.
Favorite Perk: Tuition reimbursement
"We will continue to be transparent about our roadmap's commitments and aspirations, and they will be reached by working as a team and measuring progress along the way."
— Head of Global Diversity, Inclusion and Belonging Jerry Guerrero, as told to Built In 
In Their Own Words: L'Oréal has devoted itself to beauty for over 100 years. With its unique international portfolio of 35 diverse and complementary brands, the company employs 85,400 people worldwide. As the world's leading beauty company, L'Oréal is present across all distribution networks, from department stores to hair salons to e-commerce retailers.
Favorite Perk: Employee share ownership plan that enables all employees to support L'Oréal's development, be involved in strategic projects and share in success
"We know that it will not be possible to thrive in a society that is not inclusive or sustainable, and we want to show that change is possible. Through ambitious goals for 2030, we are accelerating our transformation toward an ever more sustainable business model."
— Chief Corporate Responsibility Officer Alexandra Palt, as quoted in a recent press release
In Their Own Words: Today LendingTree is home to the nation's largest network of lenders offering all kinds of financial products, including mortgages, auto loans, small business loans and credit cards. We also offer comparison shopping services for insurance, debt relief services and credit repair. 
Favorite Perk: Employee choice of four different life insurance plans with 100 percent company-paid short-term and long-term disability insurance
"LendingTree's top priority is to help consumers make better, more informed decisions throughout their financial lives by providing choice, education and support."
— VP of Product Management Jason Simon, as quoted in a recent press release
In Their Own Words: At Liberty Mutual, we believe progress happens when people feel secure. By providing protection for the unexpected and delivering it with care, we help people embrace today and confidently pursue tomorrow. 
Favorite Perk: 100 percent undergraduate and graduate tuition reimbursement
"One of the most impactful things we find is that our 5,000 technology employees really appreciate using the newest technologies and the most solid performing platforms. Computer scientists and engineers are often drawn to the combination of Liberty Mutual's values and how we focus on our customers, with providing the best platforms and technologies."
— Executive Vice President & Chief Information Officer James McGlennon, as quoted in a recent podcast with The Wall Street Journal
In Their Own Words: LivePerson makes life easier for people and brands everywhere through conversational AI. Our 18,000 customers, including leading brands like HSBC, Orange, GM Financial, and The Home Depot, use our conversational solutions to orchestrate humans and AI at scale and create a convenient, deeply personal relationship with their millions of consumers. The company is a founding member of EqualAI, a non-profit organization committed to combating bias in AI.
Favorite Perk: Continuing education stipend
"In early 2021, we turned our AI expertise toward testing, developing BELLA Health to help one of the world's leading banks run a self-testing program for employees. Today, the app is being used by more than 25,000 people every time they go into the office."
— Founder and CEO Rob LoCascio, as told to Built In NYC 
In Their Own Words: Macy's is one of the nation's premier omnichannel retailers, comprising three retail brands: Macy's, Bloomingdale's and Bluemercury. With a robust e-commerce business, rich mobile experience and a national stores footprint, our customers can shop the way they live — anytime and through any channel.
Favorite Perk: Wellness program includes screening, lifestyle coaching, disease management programs, tobacco cessation programs and flu shot clinics
"Our digital business is targeted to generate $10 billion in sales by 2023, and we expect the new marketplace platform to produce incremental revenue on top of that target. The marketplace platform will enable us to expand our assortment at a low incremental cost, while giving Macy's customers easy access to even more product selection to meet their diverse needs."
— Chief Digital and Customer Officer Matt Baer, as quoted in a recent press release
In Their Own Words: MSK is at the forefront of a digital and data transformation that will revolutionize the way the world understands and treats cancer. We are driving forward new ideas, innovation, testing and the development of new digital products and services to support patients, researchers and clinicians.
Favorite Perk: A tuition assistance program to help employees further their educations
"​​Ambient clinical intelligence can free our physicians to spend less time documenting and more time with patients, improving patient experience and reducing physician burnout. Deep learning models that can analyze digital images and develop algorithms would support research and clinical decision-making. With those algorithms, we can reduce the time to find cures and provide more precise diagnosis and treatment."
— Deputy Chief Information Officer & VP of Digital Solutions DigITs, Technology Division Janet Mak, as told to Built In NYC
In Their Own Words: Merck is a leading global biopharmaceutical company that has been inventing for life for more than a century. The company brings forward medicines and vaccines for many of the world's most challenging diseases in pursuit of our mission to save and improve lives.
Favorite Perk: Employee recognition program offers the ability to send motivating appreciation messages as well as points and cash rewards.
"Automation is nothing new and exists today at numerous companies. But in many cases it is focused on bots performing simple or repetitive tasks. Embedding AI into the equation can produce bots that can make cognitive-like decisions at scale. Instead of bots simply replacing repetitive human labor, we can now move to a whole new level of automation capabilities."
— SVP & Chief Technology Officer Ron Kim, as told to Built In NYC 
In Their Own Words: At Morningstar, we believe in building great products in house in a highly collaborative, agile environment where we focus on technical excellence, the user experience and continuous improvement. Our technologists represent a range of skills and experience levels, but they all view their work as a craft and push technology's boundaries.

Favorite Perk: In-home child and elder care, in addition to an existing day care center back-up care benefit
"We believe in promoting from within, based on previous impact to the team. Whenever possible, we will stretch our employees to take on expanded roles that aligns with the career progression they are interested in."
— Head of Technology and Product Jeff Hirsch, as told to Built In 
In Their Own Words: Named for the Greek goddess of victory, Nike is the world's leading designer, marketer and distributor of authentic athletic footwear, apparel, equipment and accessories for a wide variety of sports and fitness activities.
Favorite Perks: Free and discounted fitness opportunities, world-class sports facilities and employee discounts
"Sustainability is the beating heart of everything we do today — it's central to our purpose as a company. It isn't just what we do or what we believe; it's who we are."
— Chief Sustainability Officer Noel Kinder, as quoted in a recent press release
In Their Own Words: When you join Nordstrom, you join a fast-paced and entrepreneurial environment that is paired with the strong history and experience of the Nordstrom retail legacy. We have access to some of the greatest minds in retail and technology and are constantly creating innovative strategies to develop the ultimate apparel solutions.
Favorite Perk: Product discounts
"We actively encourage you to grow beyond your current role. And we provide opportunities to do this. For instance, we offer a yearly training budget to learn new technologies or expand your knowledge in a particular area of the stack."
— Engineering Manager Christopher Brown, as told to Built In 
In Their Own Words: NVIDIA's invention of the GPU in 1999 sparked the growth of the PC gaming market, redefined modern computer graphics, and revolutionized parallel computing. More recently, GPU deep learning ignited modern AI — the next era of computing — with the GPU acting as the brain of computers, robots, and self-driving cars that can perceive and understand the world. 
Favorite Perk: Child, elder and pet care, plus onsite CIGNA care in Santa Clara
"It's as if we built a driver for Tiger Woods, and by using this new driver, Tiger can hit the ball an extra hundred yards. Now, if I use that same driver, my shots won't go an extra hundred yards — but my game will still improve."
— Director of Product Management Vijay Sharma, as told to Built In 
In Their Own Words: Optum, part of the UnitedHealth Group family of businesses, combines cutting-edge technology, the world's largest health care database and vast expertise to improve healthcare delivery, quality and efficiency. We are revolutionizing healthcare that serves more than 100,000 physicians, practices and facilities, as well as 127 million individual consumers.
Favorite Perks: Retiree health, medical care and healthcare on-site
"The need for skilled analytic talent in healthcare has never been greater. The growing strategic importance of AI means that organizations need to ensure access to this skillset, either by growing their own analytic teams or seeking out experienced partners."
— Chief Operating Officer Steve Griffiths, as quoted in a recent press release
In Their Own Words: As a born-in-the-cloud company, Pax8 simplifies the buying journey, empowering its partners to achieve more with cloud technology. The company's technology displaces legacy distribution by connecting the channel ecosystem to its award-winning transactional cloud marketplace.
Favorite Perk: Open PTO with a mandate that employees take nine consecutive days off
"We are incredibly aggressive about solving problems that we see in the market. If there's a gap that Pax8 can fill, we dive in and go for it. As an engineering team, we try to live up to that standard. We move faster than any team I've ever been a part of, with multiple production releases every week and code pushed from a handful of groups working simultaneously on numerous projects. It's fun and exciting knowing your work could impact partners in a matter of days, rather than working for months or years on a project they may never use."
— VP of Engineering Tony Ceravolo, as told to Built In Colorado 
In Their Own Words: Peloton is the largest interactive fitness platform in the world with a loyal community of more than 4.4 million members. Founded in 2012 and headquartered in New York City, Peloton uses technology and design to connect the world through fitness, empowering people to be the best version of themselves anywhere, anytime.
Favorite perks: $5,250 in annual financial assistance for education-related expenses as well as programs to help pay down student debt and fund employees' childrens' future education
"What Peloton did is create an incredible combination of software, hardware, content and community. It lit a fire."
— Senior Product Manager for Hardware Stephanie Kaplan, as told to Built In 
In Their Own Words: An independent subsidiary of Morningstar, PitchBook is a rapidly growing financial data and software company covering private and public financial markets. We provide comprehensive data and analysis on the capital markets to help professionals discover and execute opportunities. 
Favorite Perk: Six-week sabbatical after four years of employment
"One of PitchBook's core values is to embrace and drive change, which in turn promotes a scrappy, entrepreneurial working style and allows individual contributions to influence the direction of the company."
— VP of People Amy Whaley, as told to Built In 
In Their Own Words: Planet designs, builds and operates the largest constellation of imaging satellites on Earth. We deliver a dataset of geospatial imagery used to help solve the worlds most critical problems. Planet is passionate about building a community of diversity, belonging and inclusion.
Favorite Perks: On site massage therapy, nap rooms, tuition reimbursement, learning and development stipends, and pancake breakfasts before every launch
"Everyone in our lab is dedicated, smart and committed. Sure, schedules can be demanding, but we have fun while we do it. Working at Planet is not just a job, it's a mission!"
— Director of Manufacturing Engineering Dalibor, as told to Built In
In Their Own Words: PlayStation has been at the forefront of interactive and digital entertainment since the debut of our first console in 1994. Our products delight millions across the world through incredible games, cutting-edge experiences and access to many types of media.
Favorite Perks: Student loan repayment assistance, education reimbursement program and 529 college savings plan match
"Not only does each of us work together to bring incredible PlayStation experiences to life for players across the world, but we have the great fortune of doing this work alongside dedicated, creative, talented people from every walk of life."
— President and CEO Jim Ryan, as quoted on the company's careers page
In Their Own Words: The Pokémon Company International is responsible for brand management, licensing, marketing, the Pokémon Trading Card Game, the animated TV series, home entertainment, and the official Pokémon website. Pokémon was launched in Japan in 1996 and today is one of the most popular children's entertainment properties in the world.
Favorite Perk: Home office stipend
"For me it's not just a job, and I see that with all my coworkers as well. We're very proud of working here because it's a fun job and a very fun company."
— Logistics Manager Antje Russell, as quoted in a company careers video
In Their Own Words: Postmates is transforming the way goods move around cities by enabling anyone to have anything delivered on demand. Our Urban Logistics platform connects customers with local couriers who can deliver anything from any store or restaurant in minutes.
Favorite Perks: Six private coaching sessions, six therapy sessions, unlimited texting with coaches, and a digital library of programs and guided meditations
"Postmates puts emphasis on building connection and community, through both professional and personal interactions, to maintain our culture — and our mental wellness particularly in these difficult, unprecedented times."
— Software Engineer Bianca Curutan, as told to Built In 
In Their Own Words: Prologis is the global leader in logistics real estate. In partnership with top manufacturing and distribution companies, we ensure timely delivery of the products that make modern life possible.
Favorite Perk: 32 paid hours of volunteer time per year
"As far as professional development goes, there isn't a better place to grow than Prologis."
— Essentials Solutions Manager Nick Bartolone, as told to Built In Colorado 
In Their Own Words: Qualtrics Experience Management helps brands continually assess the quality of their four core experiences — customers, employees, products and brands. With Qualtrics XM, organizations can be at every meaningful touchpoint, for every experience, and predict which changes will resonate most with stakeholders.
Favorite Perk: $1,500 annually to spend on a "bucket list" adventure
"We're very careful about ensuring that we hire people who will contribute to our culture in a positive way."
— Chief Technology Officer John Thimsen, as told to Built In
In Their Own Words: Quantcast is an advertising technology company and the creator of an innovative intelligent audience platform that empowers brands, agencies and publishers to know and grow their audiences online. Our solutions help level the playing field for customers when it comes to effectively reaching audiences online and powering a thriving free and open internet for everyone.
Favorite Perk: Minimum of 16 weeks maternity leave
"We believe in doing more with less at Quantcast Engineering. One thing that really shocks engineers that come from larger companies is the massive volume of data that we process and how little we spend — and correspondingly, how little hardware we use — to efficiently process it."
— Principal Software Engineer Andrew Allen, as told to Built In SF 
In Their Own Words: At Realtor.com our purpose is to help people realize their dream of homeownership by simplifying the journey, providing clarity and opportunity, smoothing out the bumps in the road, and placing them in a home that's right for them. 
Favorite Perks: 20 weeks of parental leave, adoption and foster care assistance, and $500 of charitable gift matching
"The tech behind connecting a buyer to an agent who is perfect for them was especially fascinating and much more complex than one would think. I wanted to be a part of solving the hard problems in this industry and making it better for all parties involved."
— Software Engineer Megan Weijiang, as told to Built In Austin 
In Their Own Words: Red Ventures is a portfolio of digital companies that brings consumers and brands together through powerful, customized online experiences. We use online marketplaces, strategic partnerships and passionate people to unleash transformative digital growth and solve complex problems across a variety of industries.
Favorite Perks: Apprenticeship programs to encourage diverse backgrounds at all levels and a 16-week "returnship" program after taking time off for caregiving
"We create a sense of safety and trust by helping all employees understand what it means to be inclusive, demonstrating how to consistently model inclusive behaviors, and providing resources that demonstrate our commitment to the LGBTQIA+ community."
— Chief Diversity Officer Khemari Cook, as told to Built In Seattle 
In Their Own Words: Reddit is a community of millions of users engaging in the creation of content and the sharing of conversation across tens of thousands of topics.
Favorite Perks: Family planning funds and more than four months paid parental leave
"We are watching where and how our employees gather to best support their needs and allow for the organic growth of communities to build a space for collaboration and innovation."
— Director of Experience Michelle Lozi, as told to Built In SF 
In Their Own Words: Remitly is an international payments company that leverages digital channels, including mobile phones, to send money internationally. Remitly's digital products are fundamentally faster, less expensive, and far more convenient for customers to send money across borders.
Favorite Perk: Up to $1,000 per year on travel expenses to countries Remitly serves
"There is so much opportunity at Remitly to solve problems with great teammates. But to grow a career, sponsorship and mentorship really matter. I have dedicated time to work on those themes on behalf of coworkers."
— VP of New Initiatives Mike Foster, as told to Built In 
In Their Own Words: Samsara is the pioneer of the Connected Operations Cloud, which allows businesses that depend on physical operations to harness IoT data to develop actionable business insights and improve their operations.
Favorite Perk: Quarterly reimbursement account for wellness, family care, or professional or personal development expenses
"One of the most exciting parts about working at Samsara is that we're solving hard, impactful problems for our customers, while operating in a really high-growth environment."
— VP of Software Engineering Kelly Koskelin, as told to Built In 
In Their Own Words: Since its debut in France almost 50 years ago, Sephora has been inspiring clients to explore a universe of beauty and wellness with an ever-changing array of carefully curated brand partners. The company's excellence, innovation, and entrepreneurial spirit have made it an omnichannel beauty trailblazer in 35 countries.
Favorite Perk: 40 percent off Sephora brand products and 30 percent off everything else
"We are committed to ensuring that the brands and products found at Sephora represent all the colors, races and ethnicities that make up America, effectively building a beauty community to which everyone feels they belong."
— SVP of Merchandising for Skin Care and Hair Priya Venkatesh, as quoted in a recent press release
In Their Own Words: SharkNinja brings new, complex products to market in new categories every six months. As a result, the talent that comprises our workforce is intelligent, committed, creative and resilient no matter which department they belong to. Everywhere you look here, you see the best of the best.  
Favorite Perk: 100 percent matching for the first three percent contributed to an employee's 401(k) and 50 percent for the next two percent
"Being able to look at consumer behavior and then determine what problem we are going to solve next is very rewarding. The ability to get into a new category and quickly have such a massive impact globally is very exciting."
— Chief Commercial Officer Neil Shah, as told to Built In 
In Their Own Words: At Snap, we believe that reinventing the camera represents our greatest opportunity to improve the way people live and communicate. We empower people to express themselves, live in the moment, learn about the world and have fun together.
Favorite Perk: 6 months of paternity leave
"The pace at which Snap moves, and the immense scale of the problems we face, means that you are constantly learning and iterating."
— Software Engineer Samir Ahmed, as told to Built In 
In Their Own Words: As the inventor of multiroom wireless home audio, Sonos helps the world listen better by giving people access to the content they love and allowing them to control it however and wherever they choose. Known for delivering an unparalleled sound experience, thoughtful design aesthetic, simplicity of use and an open platform, Sonos makes the breadth of audio content available to anyone.
Favorite Perk: Product gifts when you join Sonos and when you reach milestones.
"As we continue to grow, it's imperative we take an inclusive approach to the way we build products and services to better serve the needs of our customers as well as reaching new customers."
— CEO Patrick Spence, as quoted in a recent press release
In Their Own Words: Charter Communications is a leading broadband connectivity company and cable operator serving more than 31 million customers in 41 states through its Spectrum brand. Over an advanced communications network, the company offers a full range of state-of-the-art residential and business services.
Favorite Perk: Six percent 401(k) match
"As the video landscape rapidly changes, we are committed to innovating and finding ways to provide the most valuable content to our customers."
— EVP of Programming Acquisition Tom Montemagno, as quoted in a recent press release
In Their Own Words: Starbucks' story began in 1971 as a roaster and retailer of whole bean and ground coffee, tea and spices from a single store in Seattle's Pike Place Market. Today we are privileged to connect millions of customers every day with exceptional products in more than 30,000 retail stores in 83 markets.
Favorite Perk: Family expansion reimbursement of up to $10,000 per adoption, surrogacy or intrauterine insemination
"Through it all, we have thoughtfully navigated a strong recovery with an eye toward our future, all guided by our mission and values."
— President and CEO Kevin Johnson, as quoted in a recent press release
In Their Own Words: Tableau helps people see and understand data. Its self-service analytics platform empowers everyone from individuals and nonprofits to government agencies and the Fortune 500 to make impactful, data-driven decisions. 
Favorite Perk: Wellness reimbursement program provides $100 per month toward eligible expenses
"Tableau's intuitive and powerful analytics will enable millions more people to discover actionable insights across their entire organizations."
— President and CEO Adam Selipsky, as told to Built In Seattle
In Their Own Words: TaskRabbit is a marketplace platform that conveniently connects people with Taskers to handle everyday home to-dos, such as furniture assembly, handyman work and moving help. It was acquired by IKEA Group in 2017.
Favorite Perks: Weekly meditation sessions, monthly yoga and Hit Fit classes, affinity groups, annual volunteer days, wellness and spirit weeks, employee recognition programs and monthly lunch-and-learns
"TaskRabbit presents me with endless opportunities to take on more challenges. If I want to own something, I often have the chance to volunteer and take it on, and my manager also looks out for projects that fit my growth trajectory."
— Senior Engineering Manager Katie Verbeck, as told to Built In 
In Their Own Words: OCC is the world's largest equity derivatives clearing organization. Founded in 1973, the company is dedicated to promoting stability and market integrity by delivering clearing and settlement services for options, futures and securities lending transactions.
Favorite Perks: Technology stipend up to $2,000, plus a data reimbursement of $35 per month
"Technology is at the heart of OCC. We are modernizing our risk management, data and clearing systems to better serve the users of our markets."
— CEO John P. Davidson, as quoted on the company's careers page
In Their Own Words: Available in 190 countries and more than 40 languages, Tinder is the highest grossing non-gaming app globally. It's been downloaded more than 430 million times and led to more than 60 billion matches.
Favorite Perks: 20 paid weeks of parental leave, access to consultations at adoption agencies and $10,000 to use toward fertility preservation treatment
"My manager has known exactly when to take a step back so I could take a step forward."
— Software Engineer III Danielle Zegelstein, as told to Built In 
In Their Own Words: TransUnion is a global information and insights company that ensures each consumer is reliably and safely represented in the marketplace. We have an accurate and comprehensive picture of each person, stewarded with care.
Favorite Perk: Monthly wellness programs and events
"We're proud of our culture. Engineers are natural problem solvers, and we seek out talent that's equally creative and adaptable to build teams that embrace challenges head on."
— SVP of Global Technology Platforms Deepika Duggirala, as told to Built In Chicago
In Their Own Words: At Uber, we're the kind of people who are relentless about our mission to help people go anywhere and get anything. We're constantly reimagining how we can move better at the incredible speed of now.
Favorite Perk: 18 months of parental leave
"On my team, I make sure that everyone shares best practices and we foster a collaborative culture. So when you're on a call, you're never really alone. And that applies to everyone."
— Head of Mid-Market Sales Ali Faivus, as told to Built In 
In Their Own Words: Formed by two leaders in HR solutions, UKG combines the strength and innovation of Ultimate Software and Kronos. Our love for all things HR and workforce management is matched only by our people-centered culture. We're committed to inspiring workforces and businesses around the world, helping to pave the way forward for our people, customers and industry.
Favorite Perk: 45 percent match on total employee 401(k) contributions
"The extraordinary competence, character, passion and dedication of our people will always be our biggest competitive advantage."
— Chief People Officer Dave Almeda, as quoted on the company's careers page
In Their Own Words: Unity is the world's leading platform for creating and operating real-time 3D content. Creators ranging from game developers to artists to automotive designers to filmmakers use Unity to bring their imaginations to life.
Favorite Perk: Wellness stipend
"It was clear from the outset that Unity values fresh perspectives and big, bold ideas. Unity also leads with empathy, respect and opportunity, which was apparent throughout the interview process."
— Senior Strategic Partnership Manager Frank Giuliano, as told to Built In 
In Their Own Words: Upwork is the world's work marketplace, connecting millions of businesses with independent talent around the globe. We serve everyone from one-person startups to 30 percent of the Fortune 100 with a powerful, trust-driven platform that enables companies and freelancers to work together in new ways.
Favorite Perk: 24 hour emotional well-being support
"I was attracted to Upwork because of its innovation, its mission to create economic opportunities to better people's lives, and its diverse and inclusive company culture."
— Business Development Representative Sarah Abusoud, as told to Built In Chicago 
In Their Own Words: Vimeo's platform enables any professional, team and organization to unlock the power of video to create, collaborate and communicate. We proudly serve our growing community of more than 230 million users — from creatives to entrepreneurs to the world's largest companies.
Favorite Perks: Unlimited paid time off and company-matched charitable donations
"From the first DEI training I attended to recent intersectionality workshops, I have always felt that DEI is integral to Vimeo's business."
— Manager of Compliance Olivia Fowora, as told to Built In
In Their Own Words: Visa's mission is to connect the world through the most innovative, reliable and secure payment network. Our advanced global processing network provides secure and reliable payments around the world, and is capable of handling more than 65,000 transaction messages per second. The company's relentless focus on innovation is a catalyst for the rapid growth of connected commerce on any device. 
Favorite Perk: Matching financial gifts to eligible charitable organizations up to $5,000 per year
"As cross-border money transfers become increasingly digital, we built Visa Direct, which connects 5 billion cards and bank accounts in 200 geographies and 160 currencies to help drastically simplify and accelerate the process of sending funds back home and ultimately improve the lives of migrant workers across the globe."
— Global Head of Visa Direct Ruben Salazar, as quoted in a recent press release
In Their Own Words: When you join the Walmart family of brands — including Sam's Club, Jet.com, Hayneedle, Modcloth and Moosejaw — you'll play a crucial role in shaping the future of retail, improving millions of lives around the world.
Favorite Perk: Centers of Excellence program covers select spine and heart procedures; knee and hip replacement surgeries; organ and tissue transplants; and breast, lung and colorectal cancers at no cost
"Our investment in technologies and high-tech facilities today pave the way for jobs of the future that are supported by automation and will allow opportunities for an upskilled workforce."
— SVP of Supply Chain Human Resources Karissa Sprague, as told to Built In 
In Their Own Words: West Monroe is a digital consulting firm that was born in technology but built for business—partnering with companies in transformative industries to deliver real, measurable results. Its diverse, multidisciplinary teams blend industry expertise with deep operational and technology capabilities to create quantifiable, financial value for our clients.
Favorite Perk: Fischer Global Service Fellowship Program offers three to six months away from work to support a philanthropic or humanitarian initiative anywhere in the world
"I saw an opportunity to really challenge myself by tailoring my data science capabilities to industries I haven't worked in before."
— Senior Technology Manager Alice Huang, as told to Built In Chicago  
In Their Own Words: Western Union is a global leader in cross-border, cross-currency money movement and payments. Our omnichannel platform connects the digital and physical worlds and makes it possible for individuals, businesses, non-governmental organizations, financial institutions and other organizations to send and receive money and make payments with speed, ease, and reliability.
Favorite Perk: Access to the Headspace app and Tutor.com to help support mental health and work-life balance
"We are a diverse team spread across the globe, from Russia to Peru, Brazil, Italy and India. Being globally separate, we continue to work on unique local solutions while still collaborating."
— Group Leader of Domestic and Regional Engineering Shauna Hayrynen, as told to Built In Colorado
In Their Own Words: Workiva offers a leading cloud platform for simplifying regulatory, financial and operational reporting. Our fit-for-purpose technology solutions streamline processes, connect data and teams, and ensure consistency — all within a controlled, secure, audit-ready cloud platform. 
Favorite Perk: Pet friendly office
"We are successful because we put our employees first, listen to their voices and respond to their needs."
— CEO Marty Vanderploeg, as told to Built In
In Their Own Words: Zebra empowers users with products, software, services, analytics and solutions that intelligently connect people, assets and data. With decades of industry experience, we design with front-line users and workplaces in mind, providing guidance needed to optimize in-motion operations and make business-critical decisions.
Favorite Perks: Retail discounts for travel, entertainment, automotive, apparel and more, and a 10 percent tuition discount with KinderCare
"As retailers tackle explosive omnichannel growth, the expansion of anywhere fulfillment and the high demand for hyper-convenience, Zebra is enabling retailers to elevate the customer experience, optimize inventory and build smarter operations."
— SVP of Software Solutions Suresh Menon, as quoted in a recent press release
In Their Own Words: Zendesk started the customer experience revolution in 2007 by enabling any business around the world to take their customer service online. Today, the company powers billions of conversations, connecting more than 100,000 brands with hundreds of millions of customers over telephony, chat, email, messaging, social channels, communities, review sites and help centers. 
Favorite Perks: Professional mentorship programs and work with a variety of organizations to empower diversity and inclusion
"Having the tools for proactive service, information sharing and cross-selling are now just as important as issue resolution. These are the skills that will shift your call center from being a cost center to a revenue driver."
— COO Jeff Titterton, as quoted in a recent press release
In Their Own Words: ZS is a professional services firm that works side by side with companies to help develop and deliver products that drive customer value and company results. We leverage our deep industry expertise, leading-edge analytics, technology and strategy to create solutions that work in the real world. 
Favorite Perk: Tuition assistance
"My journey is propelled by the values I inculcated from leaders at ZS, who are invested in my growth and development."
— HR Business Partner Harsha Peter, as quoted in a recent press release
In Their Own Words: Zynga was founded in 2007 with the belief that if we could make games simple, accessible and social, the world would start playing. We are excited that games have surpassed email to become the second most popular activity online. But we have a lot of hard work, innovation and growth ahead of us to create a future where social gaming is a daily habit for everyone.
Favorite Perk: ​​$20,000 for fertility treatments like IVF, egg freezing and surrogacy
"I chose to come here because I wanted to be part of a community that was full of passion and people who are valued by the executive team. I also came here because four out of our eight board members are women, and that's just phenomenal."
— Chief Legal Officer Phuong Phillips, as quoted on the company's careers page