9 Blockchain Education Companies Earning Straight A's
Is blockchain education the future of learning? Educational technology (edtech) has made great strides over the last 20 years, but there is still a long road ahead to full modernization. Technologies like blockchain are here to speed up the process. Ledger tech, along with AI, smartphones and tablets, are rapidly replacing bulky desktop computers and antiquated textbooks as the preferred method of teaching.
A recent University of Cincinnati study found that improvements in technology are extremely beneficial in the classroom, with 92% of teachers saying technology has a major impact on how students learn and interact with each other. One of those technologies positively impacting the learning process is blockchain. Its ledger technology has the ability to better manage accountability, transparency and the overall educational experience for both students and teachers.    
Check out these 9 blockchain companies helping give education a necessary upgrade.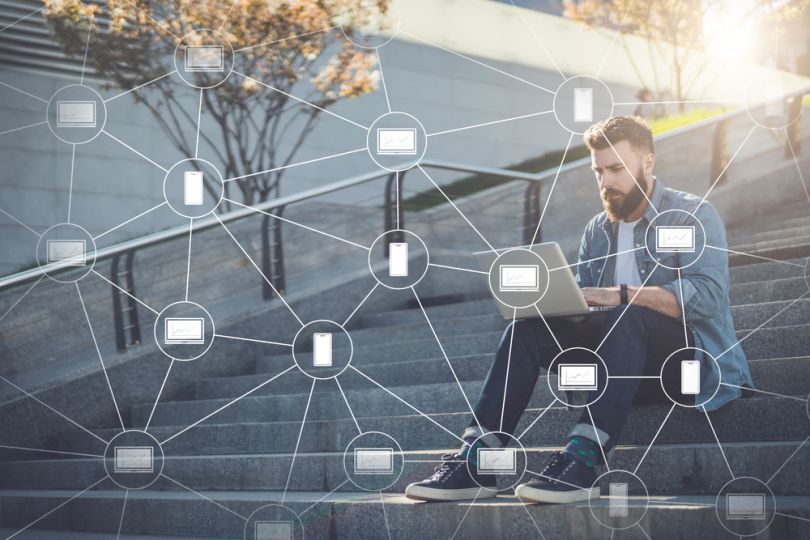 What are blockchain's benefits in education?  
1. Increased transparency
Blockchain's immutable ledger technology creates a chronological list of events that have transpired in real-time. This is useful for verifying transcripts, showing a complete report card and keeping the students honest about their progress. Having a student submit their homework via blockchain ensures that they cannot "lose" their homework or claim the teacher lost it.
2. Accountability through smart contracts
Teachers, university administrators and students will soon be able to engage in smart contracts. For example, students and teachers could enter into a digital agreement that stipulates an assignment's parameters, due date and grading deadline. Smart contracts can also be deployed for student loan payments.  
3. Incentivization of learning
Tokenization has become a mainstay of blockchain. Before long, academic institutions will be able to incentivize students to pay student loans on time and teachers to motivate students by awarding cryptocurrency to those who perform highly or complete a certain major. The gamification aspect of education created by tokenization has been tremendously beneficial.
For a look at how blockchain is impacting other industries, click here.
Although still at an early stage, blockchain in edtech has already been hailed as the "the right technology" to overhaul a system that's perennially viewed as antiquated.  Below are 9 examples of how blockchain is being implemented in education.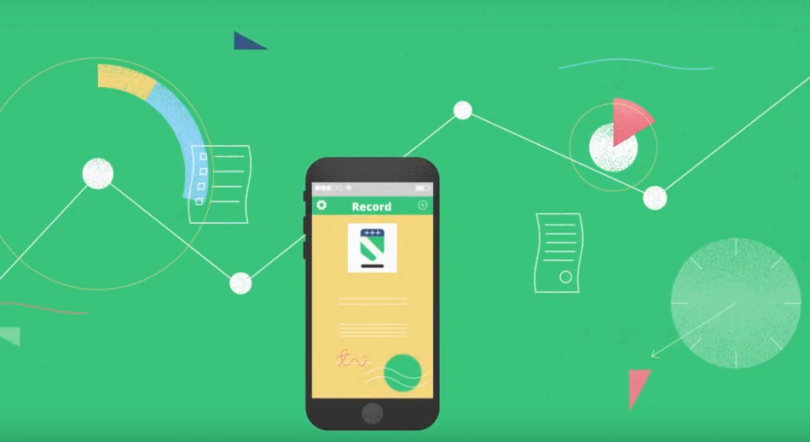 Blockcerts
Location: Cambridge, Massachusetts
How they're using blockchain in education: Learning Machine teamed up with the MIT Media Lab to create Blockcerts- an open standard platform for creating, issuing and verifying blockchain-backed certificates. By creating records (like academic transcripts and credentials) on a blockchain, the company can review the credibility of documents and discover falsified information.
Academic achievements — grades, transcripts and even diplomas —can be stored on a Blockcerts blockchain for immutable insight into past academic history.
Real-life use case: More than 600 of 2018 MIT graduates chose to receive a digital version of their diplomas on Blockcerts' blockchain. Consequently, the students' academic records will be stored forever and future employers can immediately verify them.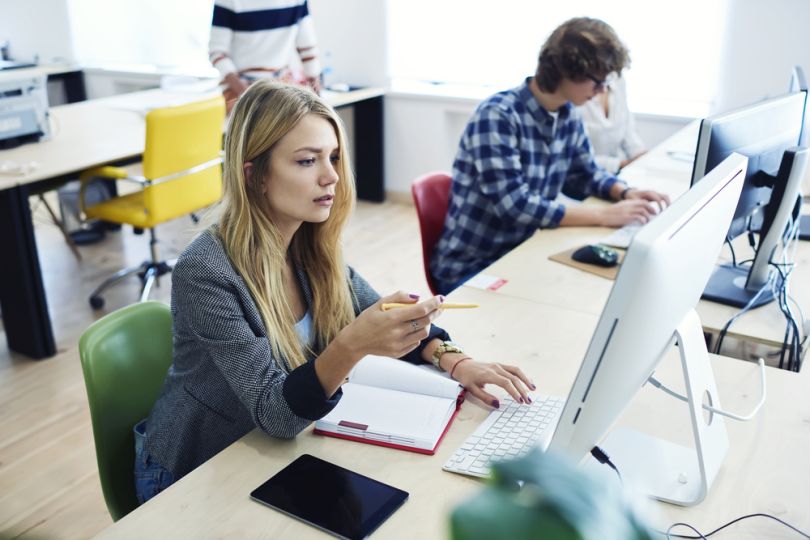 APPII
Location: London, England
How it's using blockchain in education: APPII uses blockchain to verify credentials. The company combines blockchain, smart contracts and machine learning to verify the academic credentials of prospective students and professors.
APPII users create a profile and fill out their academic CV, including education history and transcripts. Appii then uses blockchain to verify a user's background and lock his or her information into its blockchain.
Industry impact: APPII teamed up with The Open University to create a qualification and accreditation platform for managing incoming students and creating immutable academic records for alumni.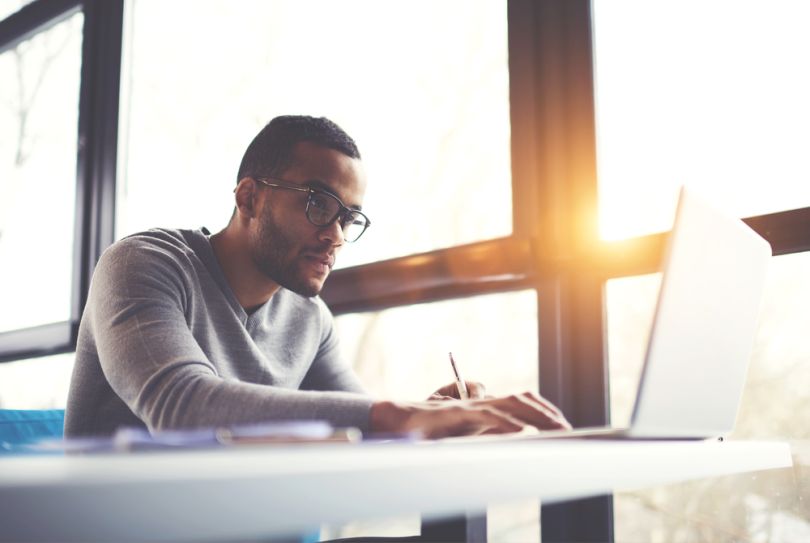 Gilgamesh Platform
Location: San Jose, California
How it's using blockchain in education: Gilgamesh is a knowledge-sharing platform based on Ethereum smart contracts. As on a social media site, book readers, students and authors can gather together to discuss a novel or other writing. The big difference is they're awarded GIL Tokens — in other words, incentivized — for engaging with content through sharing, discussing and writing. The tokens can then be used to buy other academic eBooks.
Industry impact: The Gilgamesh app (available only for iOS) features book suggestions, social media feeds and a wallet to store GIL tokens for interacting with other knowledge seekers.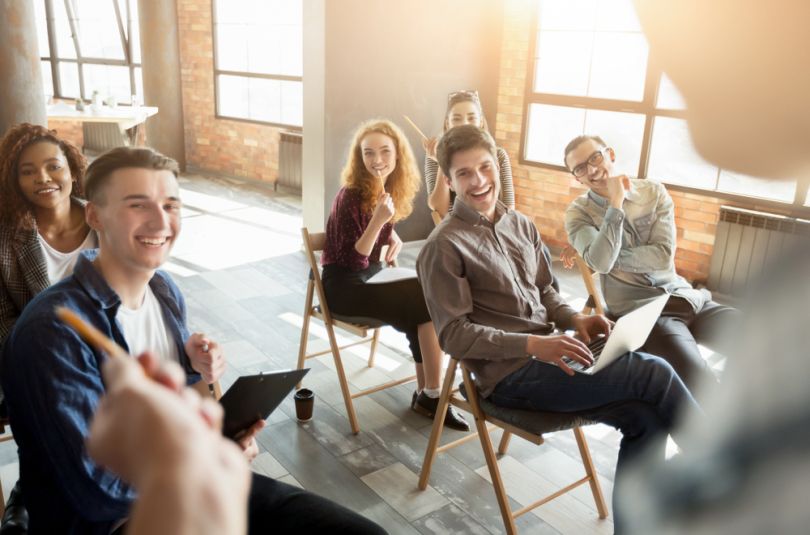 ODEM
Location: Chiasso, Switzerland
How it's using blockchain in education: ODEM is a decentralized marketplace for educational products and services. Using blockchain, the company connects educators, students and professionals to relevant courses and resources.
Using smart contracts, professors and students agree on specific courses that will help further the students' education and bolster their professional backgrounds. The ODEM ledger then recognizes each course a student has taken or a professor has taught, which boosts the reputations of both on ODEM's platform. Students can also use ODEM tokens to pay for courses.
Industry impact: ODEM created "skill badges" for educators and students to show their proficiencies in certain areas. The reasoning behind doing so is that more ODEM students will want to take a course taught by a professor whose ODEM badges demonstrate growth and more professors will want to work with students who have demonstrated interest in expanding their skills.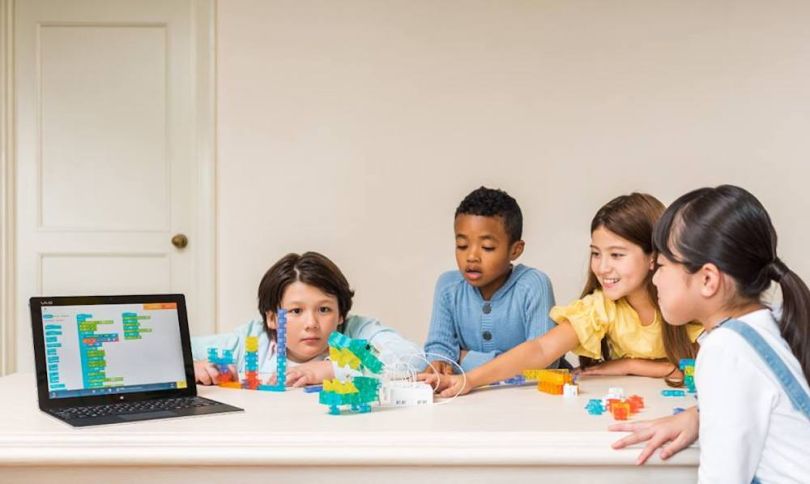 Sony Global Education
Location: Tokyo, Japan
How it's using blockchain in education: Sony Global Education, in partnership with IBM, developed a blockchain platform that enables multiple institutions to add individual academic achievements and other pertinent student information on a ledger in order to maintain irrefutable records on students who have transferred or furthered their education.
The blockchain helps educational institutions keep a clear digital transcript, ledger of records and payments for each student.     
Industry impact: Using its blockchain, Sony issued participation certificates to competitors in its 2018 Global Math Challenge. Those certificates serve as a permanent score report, which can help participants with future educational or professional applications.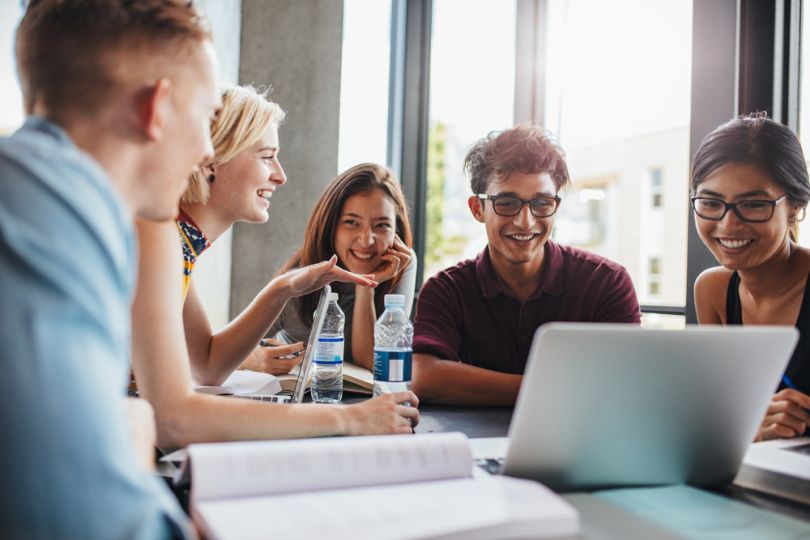 Blockchain Education Network
Location: Newark, Delaware
How it's using blockchain in education: The Blockchain Education Network (BEN) is a cohort of students and alumni all over the world focused on blockchain and cryptocurrency initiatives. Started by students at MIT and University of Michigan, BEN now has over 4,000 members who share blockchain ideas, build prototypes and launch their creations.
Industry impact: BEN Co-founder Jeremy Gardner claims that cohort-developed companies have a combined worth more than $11 billion. His personal company. Augur, is a decentralized platform with algorithms for predicting company success, politics and even weather that's currently valued at more than $1 billion.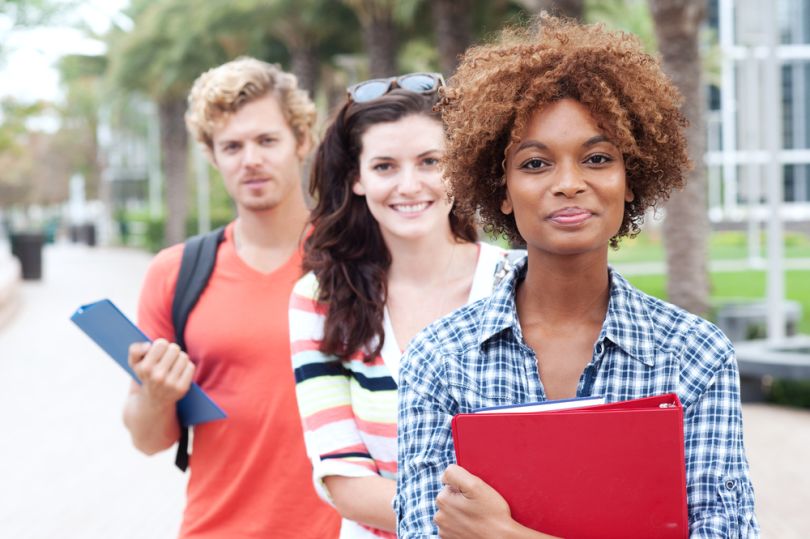 Disciplina
Location: Kesklinna, Tallinn, Estonia
How it's using blockchain in education: The Disciplina platform uses blockchain to maintain a unified register of academic achievement and qualifications for universities. The company's decentralized algorithm automatically assigns a score to someone based on his or her achievements and qualifications. Universities can use those scores to determine individualized learning plans based on what the student has or hasn't learned and achieved.
Industry impact: Disciplina released the Alpha version of its blockchain platform so universities and students can become familiarized with the app. The company's Student App enables students to view their educational history. The Educator App offers profiles on professors, teaching styles and course offerings.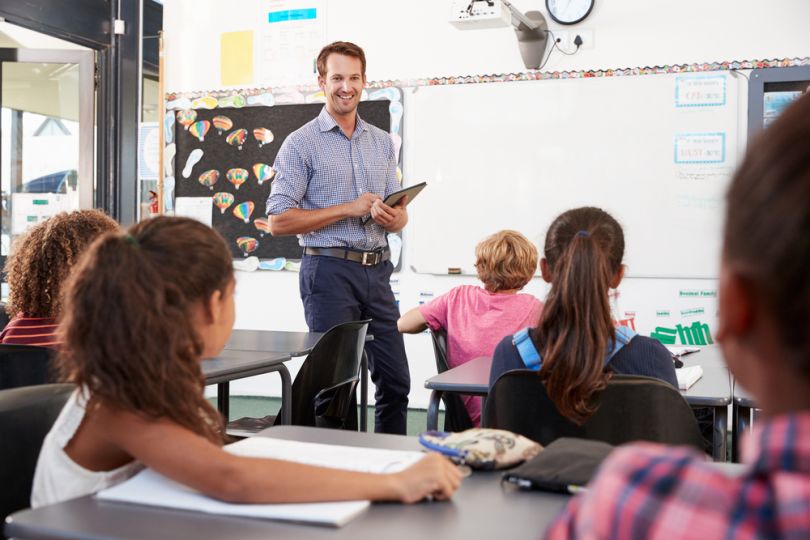 Parchment
Location: Scottsdale, Arizona
How it's using blockchain in education: Parchment offers digital credential services to students, academic institutions and employers. K-12 educators use the company's blockchain to upload any important developmental progress. Higher educational institutions use the platform to review academic merit, process applications and produce immutable diplomas. Additionally, students have full-time access to all educational information and can easily share academic achievements with future employers.  
Industry impact: Parchment recently partnered with x2VOL. The company creates immutable documents that include a log of service hours and students' personal reflections on their learning experience to give future universities and employers a holistic look at a student's academic and personal journey.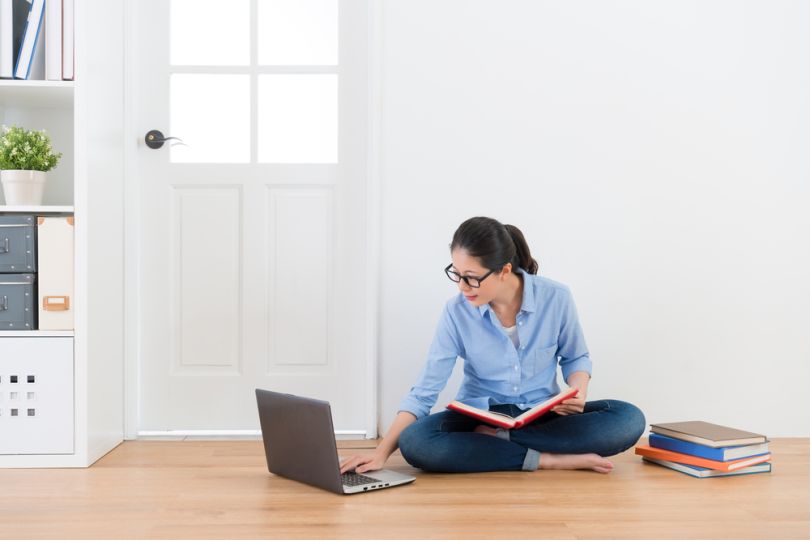 BitDegree
Location: Kaunas, Lithuania
How it's using blockchain in education: BitDegree combines blockchain ledgers and tokenization on its tech-focused online education platform. The company offers online courses like "Cryptocurrency for Dummies: Ethereum vs Bitcoin and Much More" to help more people learning about DLT and eventually enter a blockchain-oriented career.
The platform also incentivizes learning by offering tokenized scholarships for successful course completion or the reaching of certain achievements.   
Industry impact: The online platform offers both free and paid classes on everything from cryptocurrencies to blockchain implementation to gamified coding.