Blockchain and IoT: 8 Examples Making Our Future Smarter
The "Internet-of-Things" (IoT) might sound like a vague, opaque term, but that's exactly the point for this exploding industry. In its simplest form, the Internet-of-Things is a generalized term for technology that enables one smart device to communicate with another.
Originally dedicated to making tech like phones and fitness trackers "smart," the IoT industry has developed to the point where it can elevate even mundane household items to another level. There are currently IoT-enabled fitness trackers for your dog's collar, smart toasters that let you know when your food has been thoroughly toasted and even smart mirrors that display on-demand workouts and show fitness statistics.
IoT Blockchain Companies
Helium
Chronicled
Arctouch
Filament
NetObjex
Hypr
Xage Security
Grid+
Below are eight examples of how Internet-of-Things companies are using blockchain to make the world a better-connected place.  

Helium
Location: San Francisco, California
How they're using blockchain in IoT: Helium is the world's first decentralized machine network. The company uses blockchain to connect low-power IoT machines (like routers and microchips) to the Internet. Helium's blockchain-based wireless internet infrastructure uses radio technology to strengthen internet connection and drastically reduce the power needed to run "smart" machines.
Real-life use case: The Helium team recently carried out their first successful blockchain transaction, and the company now plans to implement their nodes across California, Boston and the UK to test their peer-to-peer decentralized networks.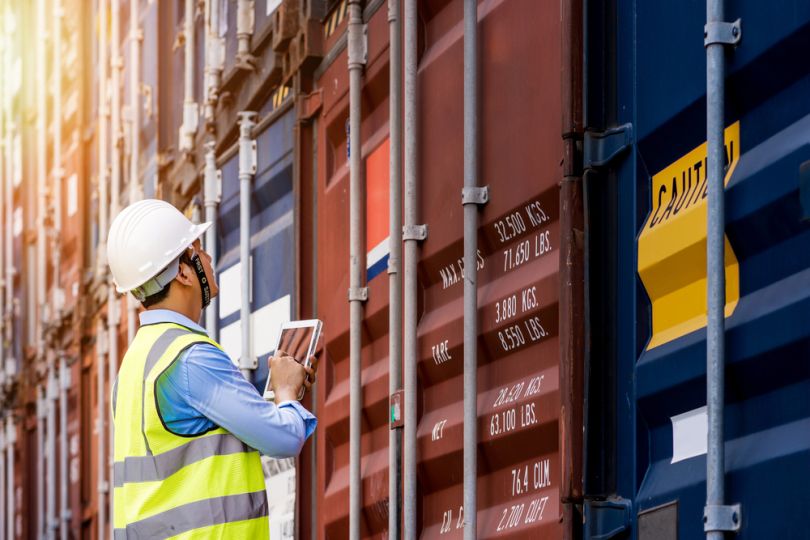 Chronicled
Location: San Francisco, California
How they're using blockchain in IoT: Chronicled combines blockchain and IoT products to deliver an end-to-end supply chain solution. Focusing on the pharmaceutical and food supply industries, Chronicled uses IoT-enabled shipping containers and sensors to give real-time updates on shipping processes.
Implementing blockchain in their IoT devices allows for all parties involved in a medicine or food supply shipping process to be fully aware of the chain of custody and if any problems arise during the process.
Real-life use case: Chronicled recently developed a technical pilot showing how supply chain events can be registered on a blockchain. The blockchain took into account the pharmaceutical industry's stringent data privacy policies and complicated handling rules to successfully record a supply chain of events.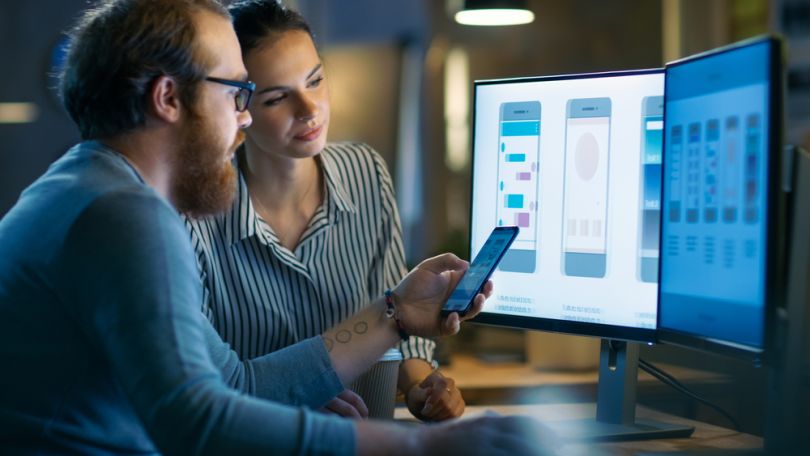 ArcTouch
Location: San Francisco, California
How they're using blockchain in IoT: ArcTouch develops and builds blockchain-based software for a range of smart, connected items; including voice assistants, wearables and smart TV's.
The company has built personalized, decentralized apps (DApps) for dozens of companies that link to IoT devices. ArcTouch's DApps provide an extra level of IoT security and can process agreements faster through smart contracts.
Real-life use case: The company has built several blockchain DApps that connect to IoT devices like Amazon Alexa and Facebook Messenger.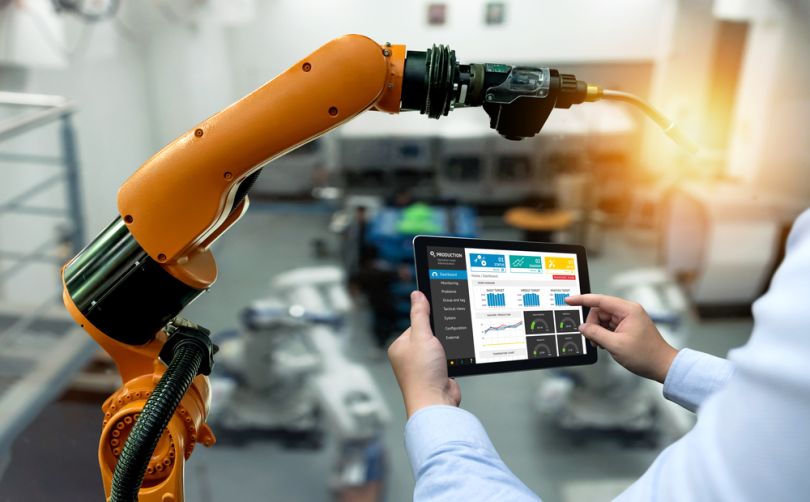 Filament
Location: Reno, Nevada
How they're using blockchain in IoT: Filament designs blockchain-backed hardware and software that easily integrates with IoT products. The company's blockchain suite, called Blocklet, focuses on strengthening data security in IoT devices for the construction, manufacturing, energy and transportation industries.
Filament's DLT ecosystem provides a boosted cybersecurity protocol and allows for quicker communication between IoT devices in industries that need it most.  
Real-life use case: Filament recently created the Blocklet USB Enclave, an industry first. The blockchain device plugs into any USB port and can immediately launch any projects on a blockchain.
The company also has a Blocklet microchip in the works that can be integrated into an IoT hardware system.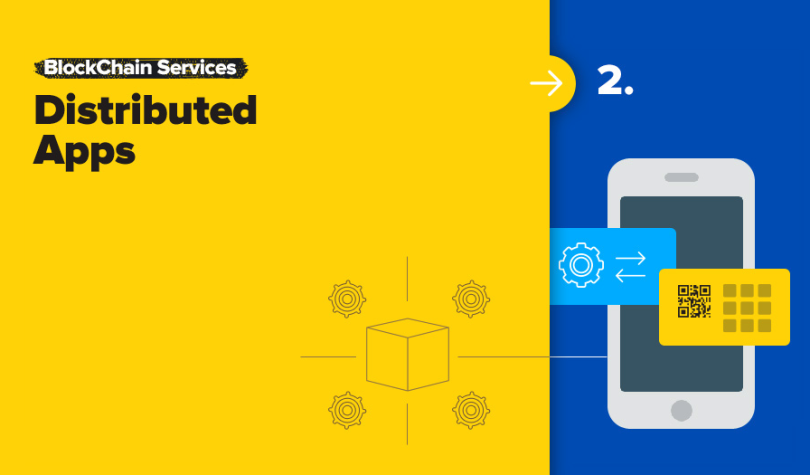 NetObjex
Location: Irvine, California
How they're using blockchain in IoT: NetObjex has created a standardized, decentralized mechanism for IoT devices to communicate with one another. The company's blockchain-enabled IoToken provides a secure digital platform for smart devices in the same ecosystem to interact and communicate.
NetObjex claims its IoToken can be used to seamlessly communicate with other devices in a myriad of industries. At a drive-thru restaurant, patrons could use the IoToken in their crypto wallet to pay for their meal. In drone delivery, the IoToken can be used to mark a point of delivery and verify payment.
Real-life use case: The company partnered with the Brooklyn Public Library to install its Smart Mobile Phone Charging Station technology. Powered on NetObjex's blockchain-IoT technology, the charging stations require users to watch a brief informational video and take a short survey.
The results of the survey are securely stored on a blockchain for the Brooklyn Public Library to analyze as part of its growing initiative to improve patron experience.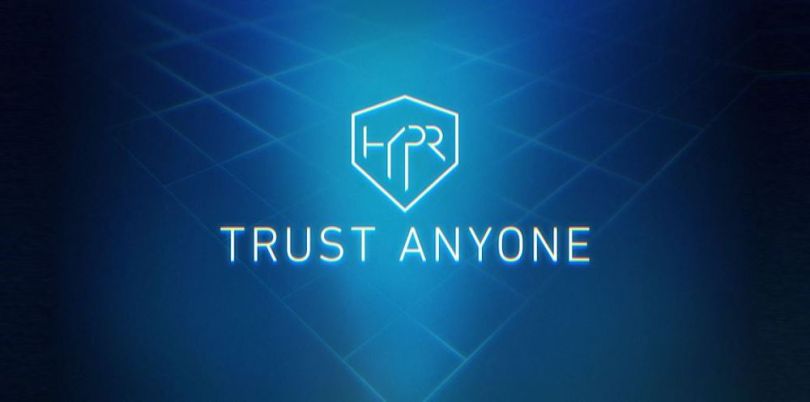 HYPR
Location: New York, New York
How they're using blockchain in IoT: HYPR uses decentralized networks to secure connected ATMs, cars, locks and homes. One of the main reasons cyberattacks are so devastating and widespread is that centralized databases store millions of passwords.
HYPR stores biometric logins on their blockchain, securing and decentralizing important information. The company's biometric security protocols include unique facial, eye, voice and palm recognition tools for IoT devices.    
Real-life use case: HYPR has successfully experimented with several different decentralized uses for their IoT security platform. They have tested biometric scans on smartphones to access ATM personal banking, and the company created a DLT digital key for homeowners to have a single access point to everything from IoT-enabled doors to smart entertainment centers.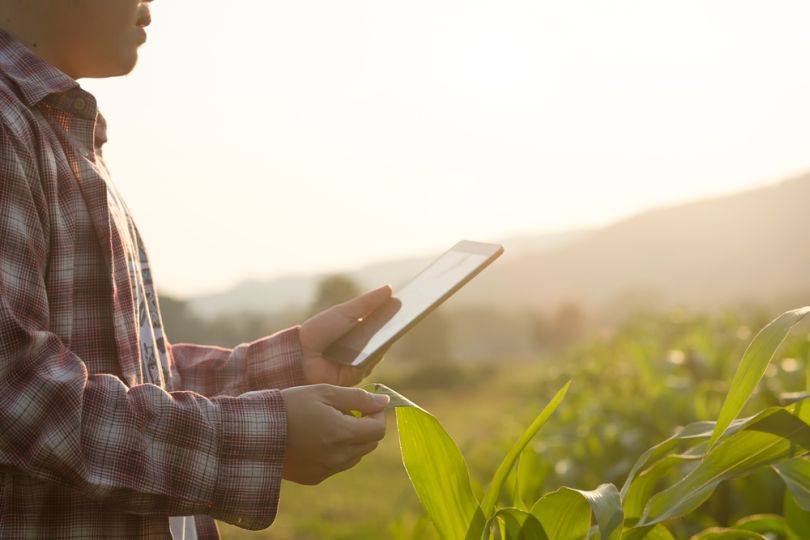 Xage Security
Location: Palo Alto, California
How they're using blockchain in IoT: Xage is the first blockchain-protected security platform for IoT. Focusing on industrial industries like agriculture, energy, transportation and utilities, Xage's blockchain enables IoT devices to be tamper proof and have access to secure lines of communication between smart objects.
Xage has a suite of decentralized IoT applications that do everything from securely managing policy to offering tools that issue instant alerts about suspicious hacking activity.
Real-life use case: Xage recently joined the Smart Electric Power Alliance (SEPA) to focus on how it can bring its IoT devices to the clean energy sector. The company wants to make its ledger technology more widespread in order to thwart cyber attacks.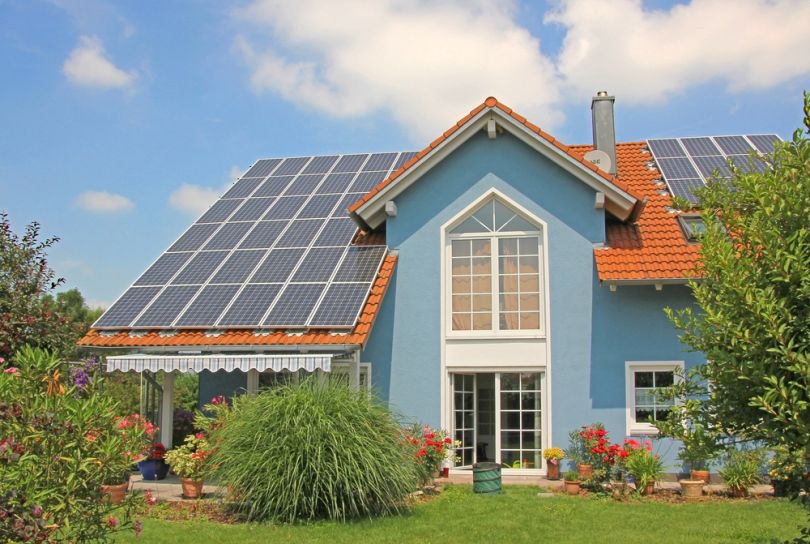 Grid+
Location: Austin, Texas
How they're using blockchain in IoT: Grid+ uses the Ethereum blockchain to give consumers access to energy saving IoT devices. A company agent buys and sells electricity on behalf of a Grid+ user, the Grid+ app helps give up-to-date information about energy usage and the company's smart meter wirelessly connects to energy-saving smart devices.
The company's Ethereum blockchain enables agents to pay for an efficient amount of electricity every 15 minutes. Payments and cybersecurity on the app are executed using advanced blockchain cryptography.  
Real-life use case: As the world's first blockchain-based energy retailer, Grid+ recently introduced the first prototype of its agent, Lattice1. Using Ethereum, Lattice1 is able to identify fluctuations in the energy market and determine the most efficient price point in real-time. The hardware stores cryptocurrencies and will use these for energy payments.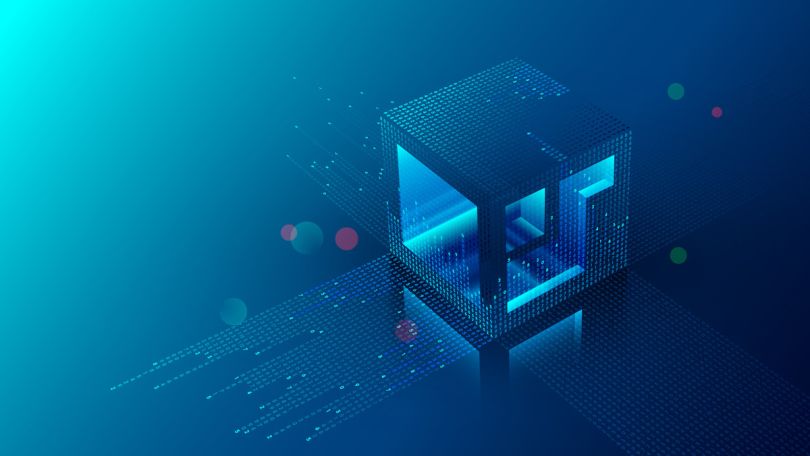 Cybersecurity Concerns in IoT
As the Internet-of-Things expands, so too do the concerns for data integrity and individual privacy. Several logical vulnerabilities in IoT devices can figuratively, and sometimes literally, open doors for cybercriminals. Hackers are able to take advantage of easy passwords, exposed IP addresses and public serial numbers that allow a criminal to take full advantage of any device.
There have been dozens of nightmarish cases reported due to the current lackluster IoT cybersecurity protocols. In one instance, hackers gained access to the camera of a baby monitor and were able to see and listen to everything going on within range. Another cybersecurity mishap occurred when a casino's high-roller database was compromised through the hacking of a smart thermometer in the hotel's aquarium.  
With more than 8.4 billion connected devices worldwide, the IoT industry could use a serious cybersecurity overhaul. Blockchain might be the answer to this dire need.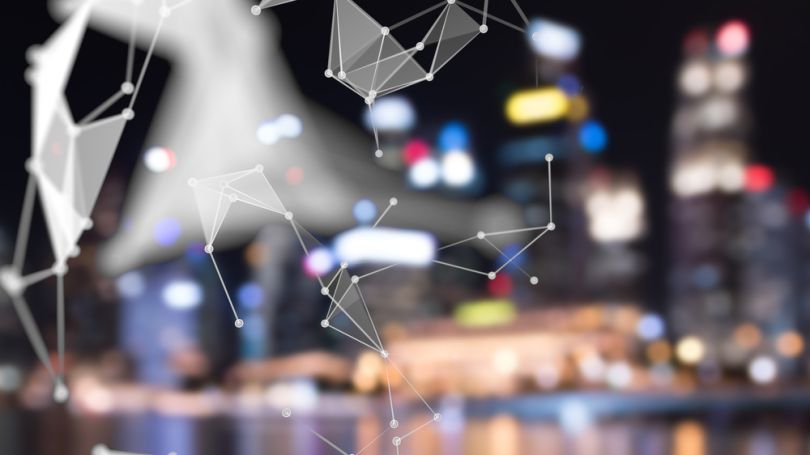 Benefits of Blockchain in IoT
One of the most attractive characteristics of blockchain, in any industry, is its ability to secure data and thwart cyber attacks. Blockchain is a Distributed Ledger Technology (DLT) that is transparent but completely encrypted.
A blockchain is comprised of small amounts of data that is locked down with encryptions. When these "blocks" are "chained" together, members (or nodes) of the specific blockchain can easily view all data. For example, a retail company can store the credit card information of 50 of its customers in one block. The information is chained together to give the only the store a bigger-picture look at purchases. Instead of a potential hacking of the data of millions from a central database, blockchain's decentralized chains help to keep the security risks to an absolute minimum by parceling off information.
Any changes to a blockchain are also made transparent. Each member on a chain is given a unique code that personally identifies them, but the name behind the code is not released. However, all nodes are able to see any new additions to the chain and can pinpoint malicious behavior by a specific code to quickly thwart cyber attacks.  
The main security advantage of a decentralized ledger is that if hackers somehow enter a chain, they're able to receive only a miniscule amount of data before the other nodes on the chain realize there has been a breach. Combining this decentralized security system with a transparent ledger gives blockchain the upper-hand in cybersecurity.  
Blockchain can also make the IoT industry faster. With a peer-to-peer model, making payments and executing contracts are easier. Blockchain-based smart contracts eliminate the need for a third-party and approve or disapprove of an agreement almost immediately, saving countless hours and millions of dollars each year.
Distributed Ledger Technology has the potential to give the IoT industry — from fitness trackers to smart cities — the boost it needs to become a trillion dollar industry.