9 Benefits of Working From Home, According to Experts
It's not just a boon to employees — remote work serves companies too.
Not all working from home is created equal. Just ask Stanford University economics professor Nicholas Bloom.
The abrupt spike in telecommuting during the coronavirus pandemic strikes him as a borderline crisis — for workers and for companies. He recently wrote that it is "creating a productivity hit to firms and a mental health hit to employees with costs for years to come."
Up until this year, though, Bloom was a renowned advocate for working from home. He was lead author on the 2015 paper "Does Working From Home Work? Evidence From a Chinese Experiment" — and that evidence, pulled from a two-year, randomized working-from-home trial at Chinese travel agency Ctrip, added up to a resounding "yes." Bloom and his colleagues found that Ctrip call center employees who telecommuted were more productive than their peers in the office, and less likely to quit their jobs.
Since then, Bloom has also given a TedTalk called "Go Ahead, Tell Your Boss You're Working From Home" — in which he argues that working from home is far more effective than Fifth Harmony would have us believe.
Benefits of Working from Home
No commute
Autonomy
Fewer distractions
Customizable workstations
Travel opportunities
Working from home during the coronavirus pandemic, though, shouldn't be conflated with the working from home Bloom recommends. This is crisis working from home — unplanned, government-mandated and coinciding with widespread school closures. Many people are working from their literal beds, with shoddy Wi-Fi and kids underfoot.
"For many of us, the current experience was like leaping from the plane after [five] minutes of sky-diving lessons," he wrote. "We just had to jump and hope."
No one in their right mind would recommend this chaos — but just like Fifth Harmony, it shouldn't give all working from home a bad reputation. Here's how intentional, appropriately equipped working from home can benefit employees and employers alike, according to three experts, including Bloom.
THE EXPERTS
Dr. Nicholas Bloom
Professor of Economics at Stanford University
Leanna Lee
Founder of content marketing agency Lost Lass and co-host of podcast MxV
Michael Pryor
Head of Trello at Atlassian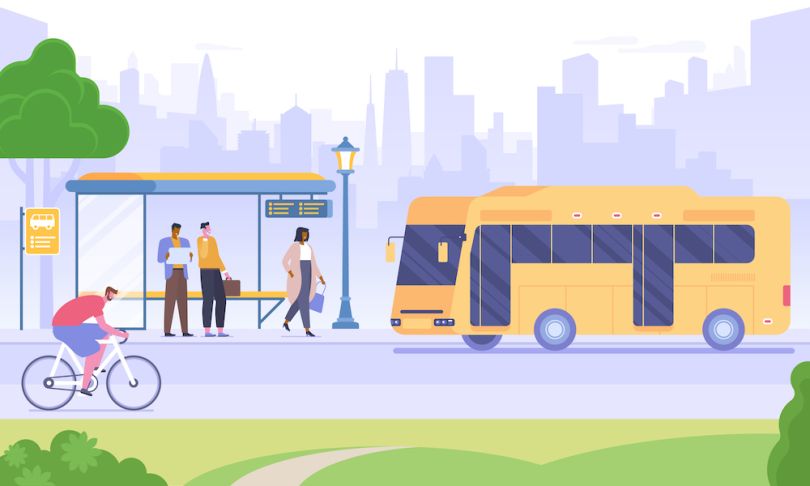 THE BENEFITS FOR EMPLOYEES
No commute
Not commuting, as Bloom and his co-authors note in their paper on working from home, can save employees an immense amount of time. The average American spends about 54 minutes, round-trip, commuting each day. In Bloom's study, the group that worked from home normally spent an average of 80 minutes commuting in Shanghai.
Not commuting literally adds an hour to each day — and more than a week to each year — while saving employees from the hassles of traffic and train delays.
"I'm one of the lucky ones," Lee said, of her commute — which consists of walking from her living area to her attic office. "It creates a sense of going to work without actually having to go anywhere."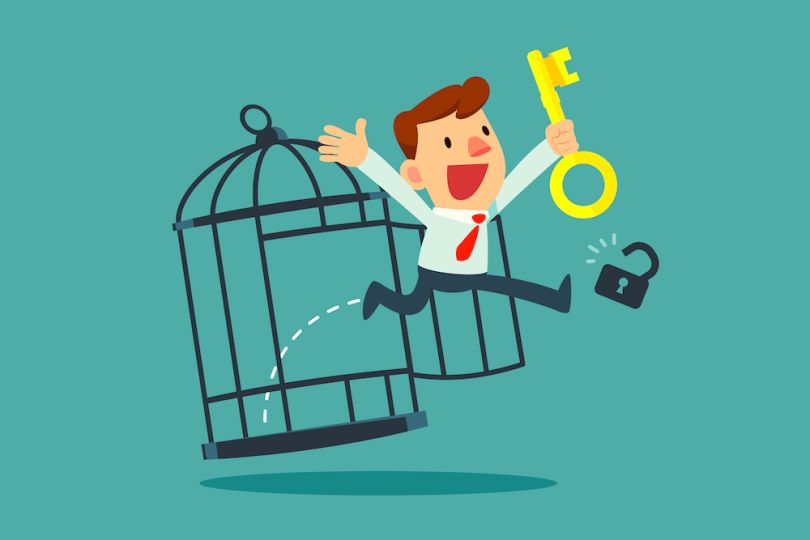 Autonomy
"No one is busy their entire workday," Lee said — but in an office, you're often expected to "sit in one place for eight to 10 hours a day and at least look busy."
Not so working from home, which Lee has done for most of her professional life. "You don't have as much oversight," she said. That means less micromanaging. At home, she can manage her own time, work when she's most productive, and take care of her mental health. She manages depression and anxiety, and in her part-time office jobs, she said, "there was just not much flexibility for disability."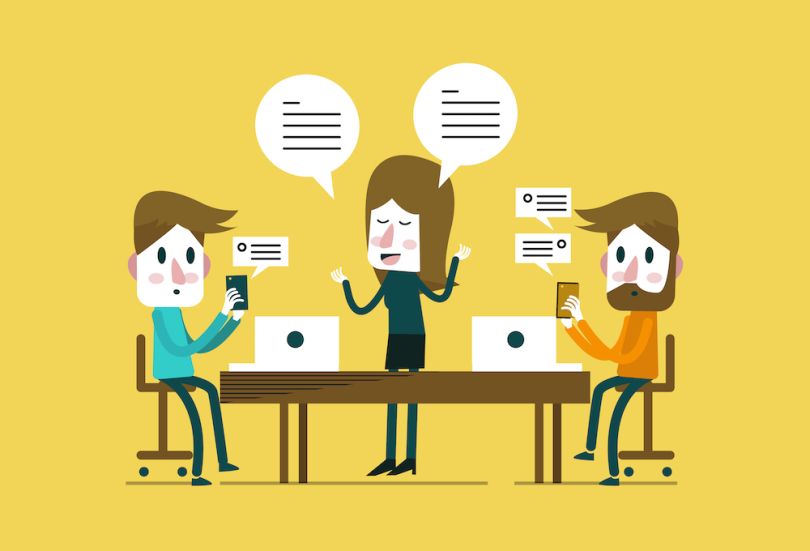 Fewer distractions
For Bloom, this is important: He doesn't recommend working from just any home. In the "Does Working From Home Work?" study, participants were only eligible to work from home if they had a home office and "exclusive quiet access to [it] throughout their working day." (Bedrooms, for what it's worth, didn't count.)
A remote workstation like this, Bloom and his coauthors argue, makes home a peaceful work space compared to the office, and bumps workers' productivity up.
Pryor sees the appeal of a private, quiet workspace too. "It's easier to do deep work when you're in a space that's conducive to it," he said. "Remote work can give you that." So can a private office, though, or Atlassian's "uber-silent" library.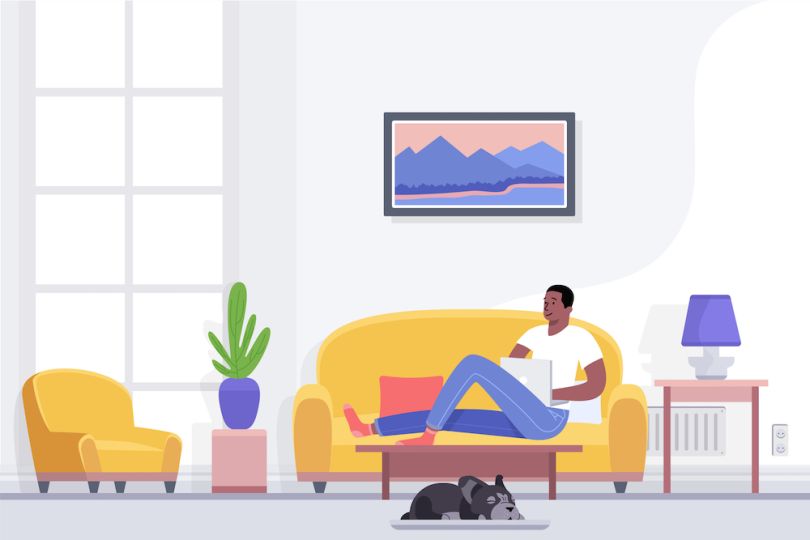 Customizable workstations
At home, Lee appreciates that she can create a personalized workspace — it doesn't have to be contained, like a cubicle, and it doesn't have to fit into a larger open office plan.
She's decorated her home office with custom lighting, she reported, and she has an entire wall covered in Post-Its. "I'm a compulsive note-taker," she said — so much so that her Post-Its sometimes overflow from the wall onto the window pane.
She also has a couch across from her desk, where she takes breaks when she's stumped on a project. She likes that her office is a place where "I can not only be productive, but take a break from being productive."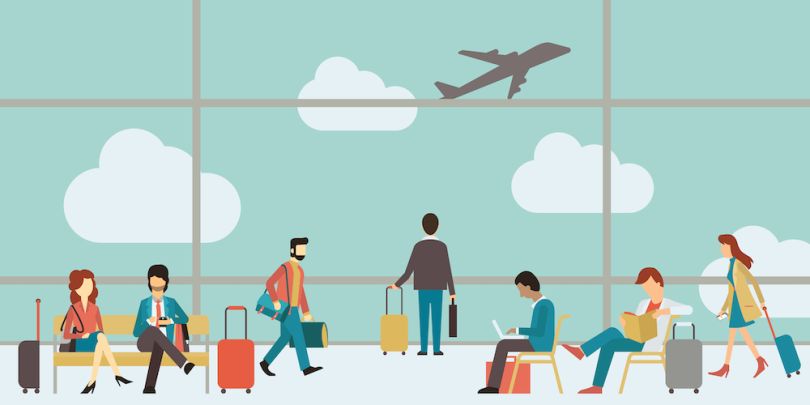 Travel opportunities
"I really enjoy being able to take my work ... anywhere I go," Lee said. "It just opens up an entire world to you, really." Because if you can work from home, why not work from Moscow?
Yes, working in a radically different timezone from your boss can make it hard to communicate in real time — but not impossible, especially if you prepare for the trip in advance. Lee, for instance, has family in the United Kingdom, and often visits for months at a time, working from "home" all the while.​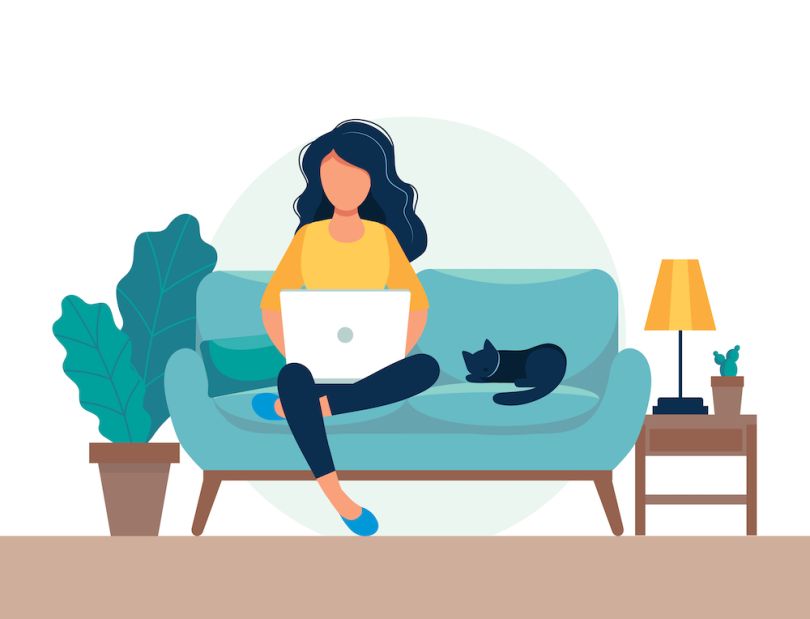 THE DOWNSIDES FOR EMPLOYEES
Isolation
Working from home is much less social than working from an office. If remote employees feel isolated, that can lead to depression and other mental-health issues, Bloom notes.
In fact, long before the coronavirus pandemic brought a new kind of government-enforced solitude into our lives, researchers had found that loneliness had graver health impacts than smoking, and could trigger ailments like Alzheimer's and heart disease.
Working from home doesn't have to be lonely, though. Lee finds it helpful to use video conferences and messaging apps to stay connected with coworkers.
"Setting up a Slack channel for you and your team can be really helpful," she said.
She also recommends occasionally dropping by the office — but obviously only once coronavirus is under control.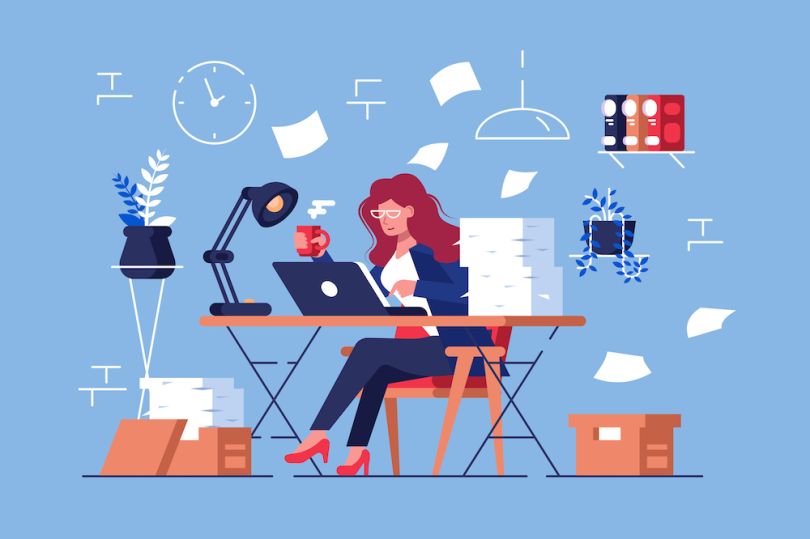 Every day's a workday
"One thing that you kind of have to watch while working from home," Lee said, "is it's easy for every day to be a workday."
To prevent this blurring of professional and personal time, she recommends remote workers block out the times of day that they're most productive for work — and that they block out other portions of the day for errands and fun.
(Obviously, any schedule should factor in that some managers expect workers to be online during specific hours, or to attend synchronous meetings.)
Lee, who has extra scheduling flexibility because she's self-employed, works best between 7 and 10 a.m., and reserves two other time slots for any overflow work: one in early afternoon, and one right after dinner.
She blocks out time for other activities, too, like cleaning or having dinner with friends. That way, "I've made a commitment," she said — and she's less likely to work nonstop.
Some call this time management strategy "timeboxing"; it can also be used to block out time for learning, or thinking, in meeting-heavy schedules.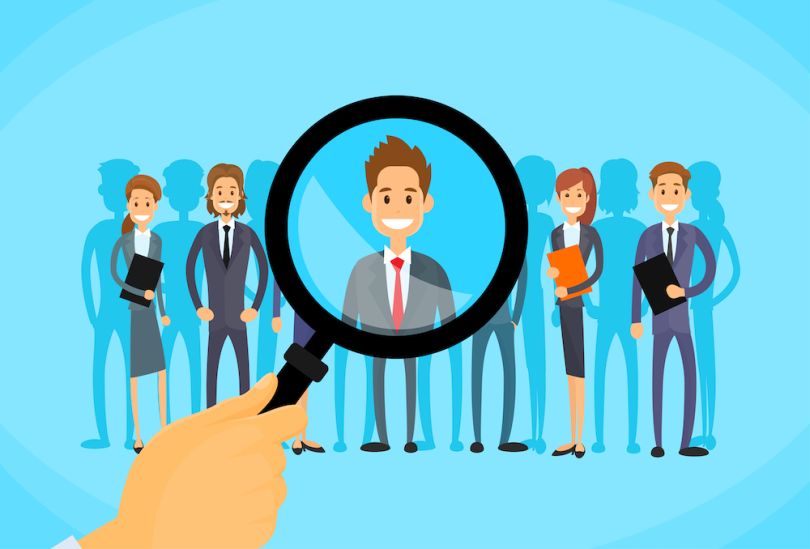 THE BENEFITS FOR COMPANIES
Recruiting boost
Before Trello was acquired by Atlassian in 2017, Trello's workforce was roughly 80 percent remote, working from homes across the country. Pryor noted that allowing remote work made recruiting much easier. When you list a job opening in New York, he said, most of the people applying already live in the city. Not so with remote positions, which can attract hordes of talented people living outside major tech hubs.
"There's no limit on who can apply to the job," he said. "You get more qualified candidates ... you essentially open the funnel."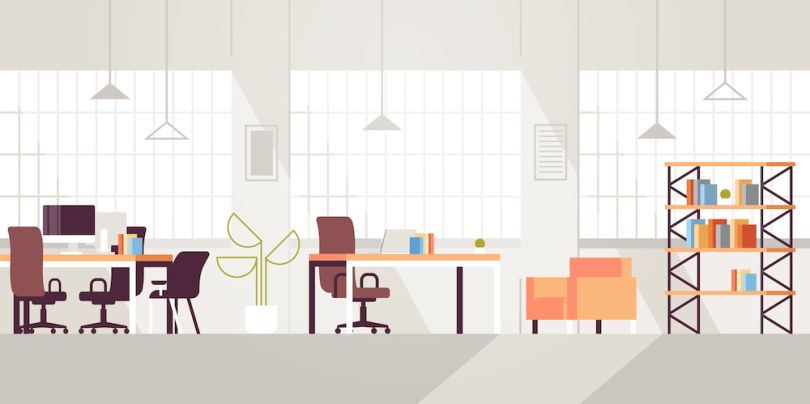 Smaller offices
Part of the reason Ctrip ran a work-from-home experiment in the first place, Bloom's paper explains, was rent. The Shanghai real estate market was thriving, and the price of renting office space had skyrocketed. Allowing call center employees to work from home allowed Ctrip, in turn, to rent a smaller, cheaper office.
Leadership knew this would be a money-saver going into the experiment. By the end, they knew precisely how much it saved them: about $1,400 per year per remote employee in rent, IT support and other office-related costs.
Bloom doesn't recommend taking this to the extreme and moving to a fully remote workforce, though. Sure, it would save a ton of money, but any inflexible arrangement has the potential to alienate employees. After all, when the Ctrip experiment ended, more than half of the remote workforce chose to start commuting again.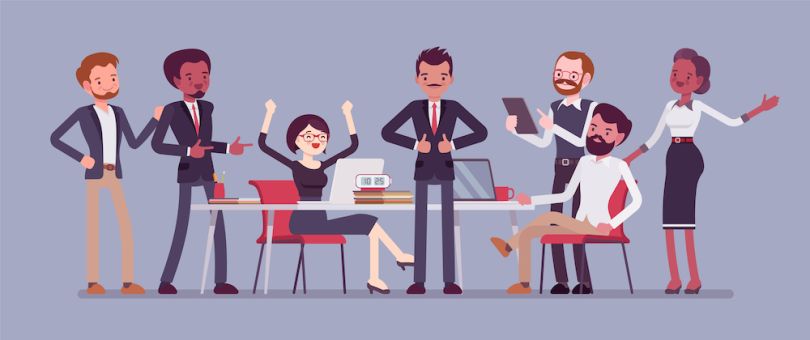 Lower turnover
Offering employees the option of remote work helps with retention as well as recruiting. In Bloom's experiment, the group working from home quit their jobs about half as frequently as the group working in the office.
Pryor, too, has seen retention benefits. "The ability to be flexible ... helps you," he said. Often, when people leave a job, it's not because they've found a better one. "Things that happen in life outside of work tend to pull people in different directions and make them choose to switch companies." When employees can take their jobs wherever they go, they switch less often.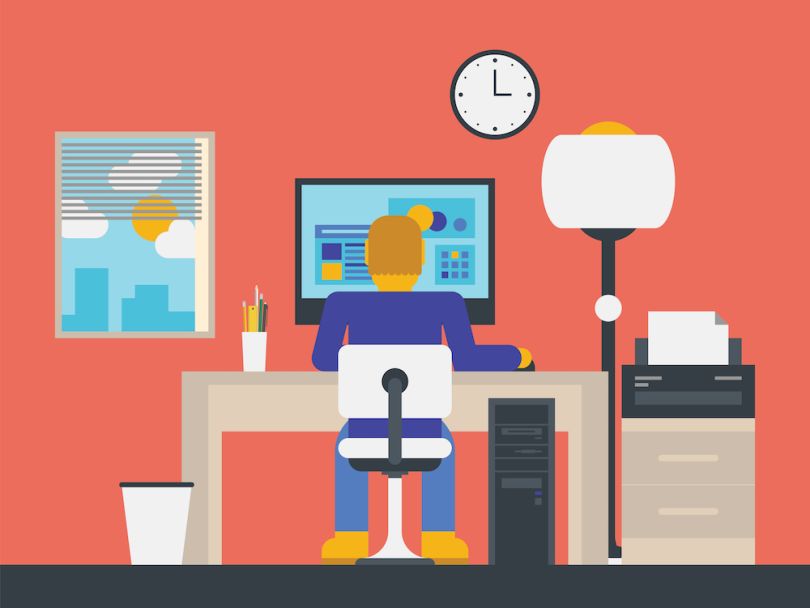 Double productivity boost
Bloom found that at the Ctrip employees who worked from home were roughly 13 percent more productive than their counterparts in the office — which means they did almost an extra day's worth of work every week.
This could be because working from home shifts focus from "looking busy," as Lee put it, to actual production.
"You have to focus more on the outcomes," Pryor said.
But it's not just individual employees that are more productive when they work remotely. The improved retention makes the whole company more efficient. Ctrip saved roughly $260 per employee per year on reduced turnover, Bloom and his colleagues found.
"That actually is a big productivity boost," Pryor agreed. On a micro level, it means less contact-switching and confusion as people churn in and out of key roles; on a macro level, it means less spending on recruiting and onboarding.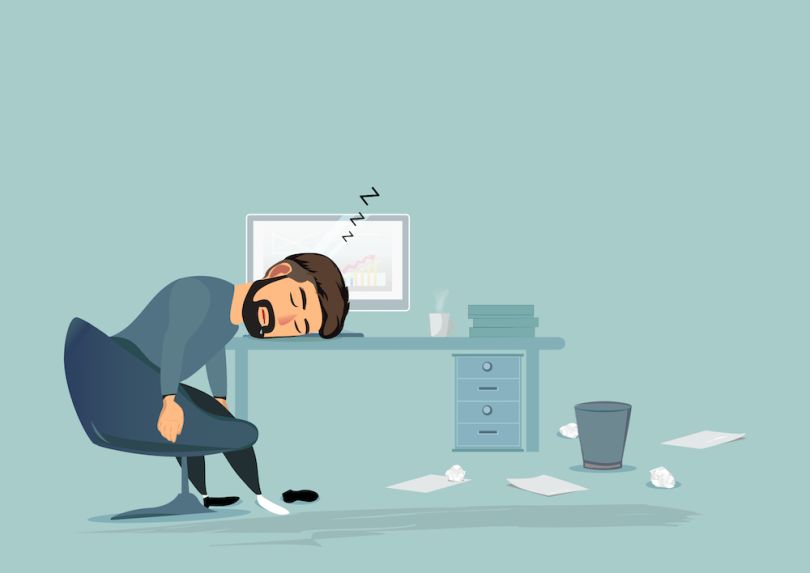 THE DOWNSIDES FOR COMPANIES
Lack of oversight
Working from home gives employees autonomy, as Lee noted — but without appropriate digital tools, Bloom argues, this can veer into a lack of accountability.
"When you are with others in a room, it is easy to see who is paying attention to you and read the group's reactions," he writes. "Over the phone, this becomes far harder."
For example, Bloom was once on a conference call when he "began to suspect the background noise I was hearing was actually somebody hoovering," he wrote. When he asked if anyone was vacuuming, the noise stopped, but he had no idea who had been making it in the first place.
Though video calls may seem "intrusive," he recommends them — they demand more complete attention. Pryor, too, recommends video conferencing, which he finds leads to "a richer conversation."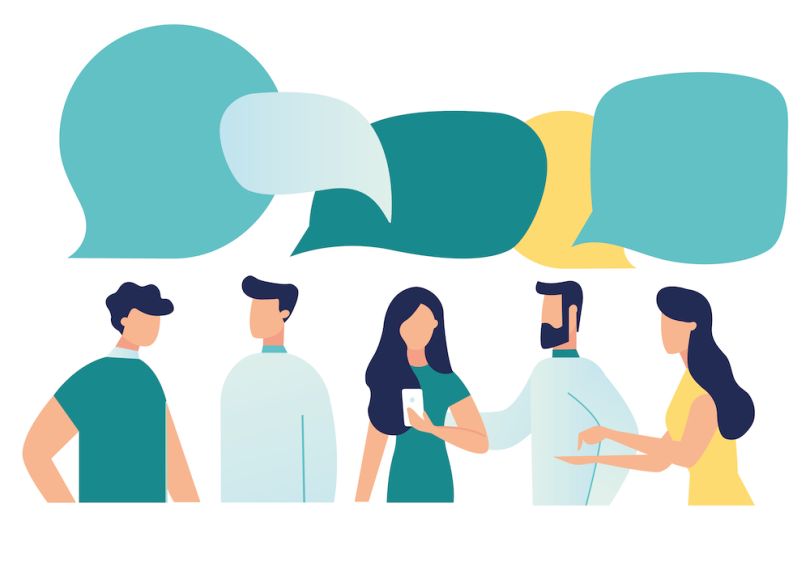 Less spontaneous socializing
When employees work from home, you lose "the serendipity of conversations," Pryor said. Researchers have found these random, cross-functional socializing key to innovation — so much so that tech giants like Google and Amazon have designed their office spaces to encourage so-called "casual collisions."
Working from home, these don't happen as easily — but at Atlassian, they've found ways to recreate them through a mix of Slack channel chatter and Zoom's breakout room feature.
After a townhall on Zoom, for instance, "we send everyone off into little random [breakout] rooms with four other random people, to just chat for 20 minutes about anything," Pryor said. "You don't have to talk about work."
Think of it as Chatroulette, with a professional twist. That might sound strange, and Pryor admits it's a bit awkward at first. But he finds that social rituals are especially important for a remote workforce; connecting on a human level, even digitally, "builds trust."