31 Virtual Reality Companies to Know
VR has a reputation for promise unfulfilled, but it's delivered on several fronts. From outpatient care to employee training to (yes) gaming, here's how virtual reality is making real impacts.
Twenty-five years ago, virtual reality was the ultimate catfish. It tantalized, we fell in love, but there was a problem: It didn't really exist — at least not in the way we all wanted it to.
Pop culture helped fuel massive interest in the '90s — the decade that opened with The Lawnmower Man, closed with The Matrix and crammed Virtuosity, Strange Days and Johnny Mnemonic in between — but the revolution never quite arrived. And boy did we feel jilted.
Even though an envisioned future of ubiquitous headsets and haptic gloves failed to materialize, VR has nonetheless made some great strides and found a home in a variety of industries. Nearly 43 million people will use virtual reality at least once per month this year, according to recent estimates. And the number of active VR users worldwide is expected to reach around 171 million. Sure, it's still widely considered a gamer technology, and a niche one at that, but it's also proven a valuable tool in e-commerce, retail, medical training, employee development, technology and non-gaming entertainment. It might even help treat your anxiety.
"The largest companies in the world have invested billions of dollars in VR — and they did that well before a single device had been officially sold in stores," Wired correspondent Peter Rubin writes in his 2018 book Future Presence: How Virtual Reality Is Changing Human Connection, Intimacy, and the Limits of Ordinary Life. "Why the optimism? It's not just because VR can create the coolest video games we've ever seen; it promises to upend every industry you can name."
Here are 31 virtual reality companies that are making the VR dream a reality.
Virtual Reality Companies
Supernatural
Vicarious Surgical
Talespin
Project Archer
Virtualitics
AppliedVR
Phaser Lock Interactive
Lucid Sight
Owlchemy Labs
WEVR
Unity Technologies
Nuvia
Within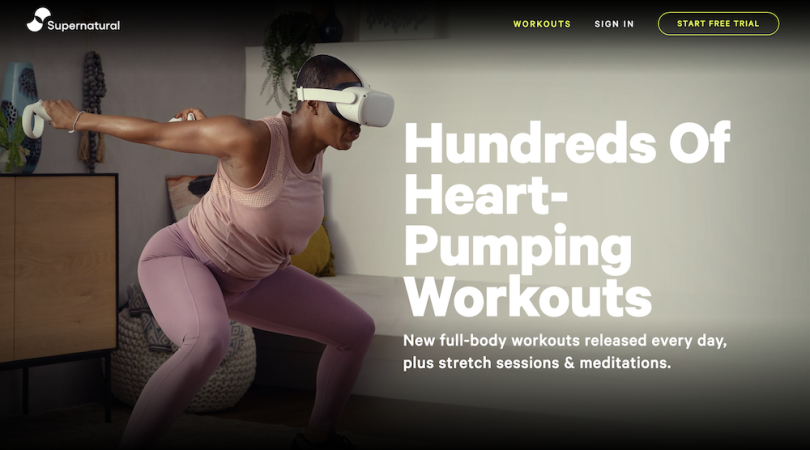 Industry: Exercise
Location: Los Angeles, CA
What it does: Supernatural offers users with a unique home workout solution that combines full-body exercises, enthralling experiences and expert coaches within a single platform. Created for use on the Oculus Quest VR headset, Supernatural workouts allow users to get their heart pumping while being immersed within realistic environments like Machu Picchu or an ethopian volcano, with new workouts ranging from cardio to meditation added daily.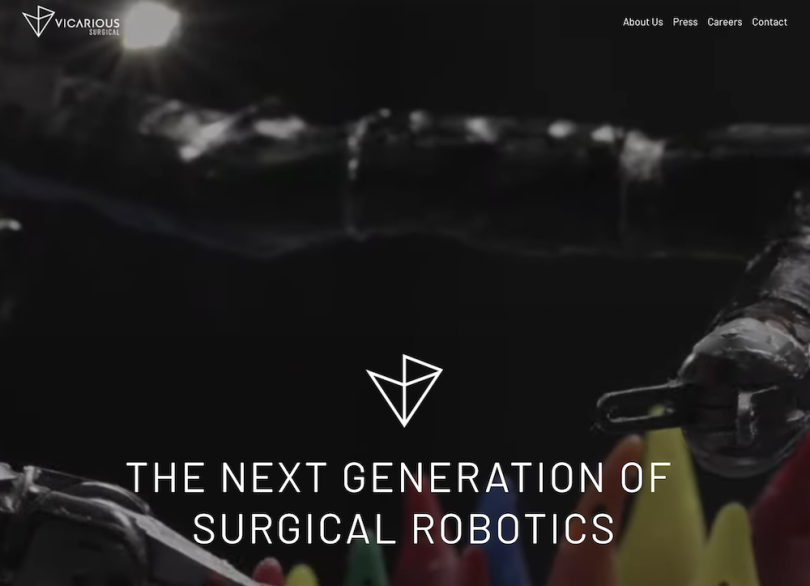 Industry: Healthtech
Location: Waltham, MA
What it does: Vicarious Surgical is reinventing surgical technology and capabilities to provide patients with better outcomes and less risk or invasiveness when undergoing abdominal procedures. The system features two components: the patient cart, featuring two robotic arms with exceptional reach, mobility and camera-enabled visibility, and the surgeon console that drives the robot and is controllable via a 3D screen, a VR headset and the system's proprietary software. The Vicarious surgical system offers a low cost of ownership, 28 sensors per arm and requires just a single 1.5cm incision.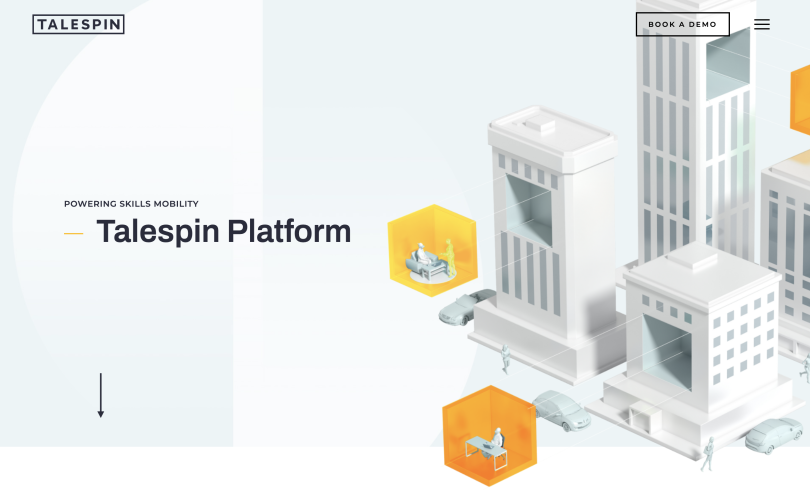 Industry: Job training
Location: Culver City, CA
What they do: Talespin offers access to immersive learning content, a skills insights platform and content creation tools in equal parts. The platform leverages the power of XR to accelerate skills and learning development in workplaces, helping programmatically transfer knowledge and build employee experience through roleplay and job simulation before their first day on the job.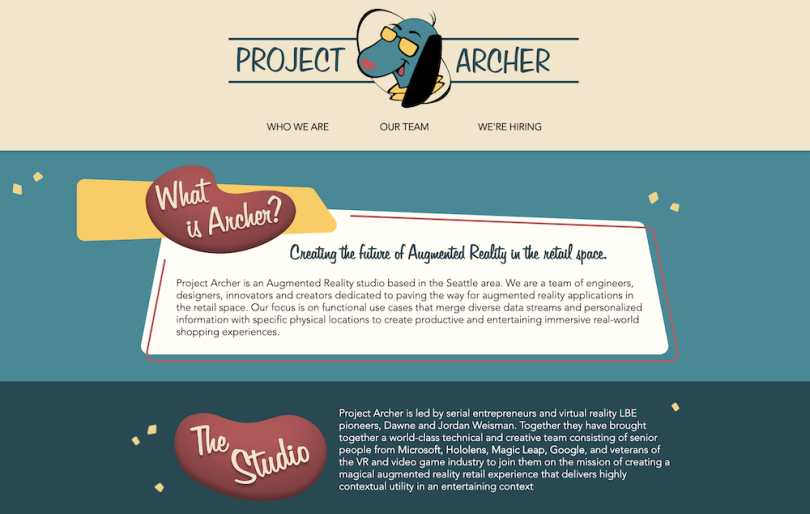 Industry: Retail
Location: Redmon, WA
What it does: Project Archer is an augmented reality studio that is working to activate augmented reality applications in the retail space. The company's team of engineers, designers, innovators and creators combine diverse data streams with personalized information to make shopping experiences more productive and entertaining at the same time.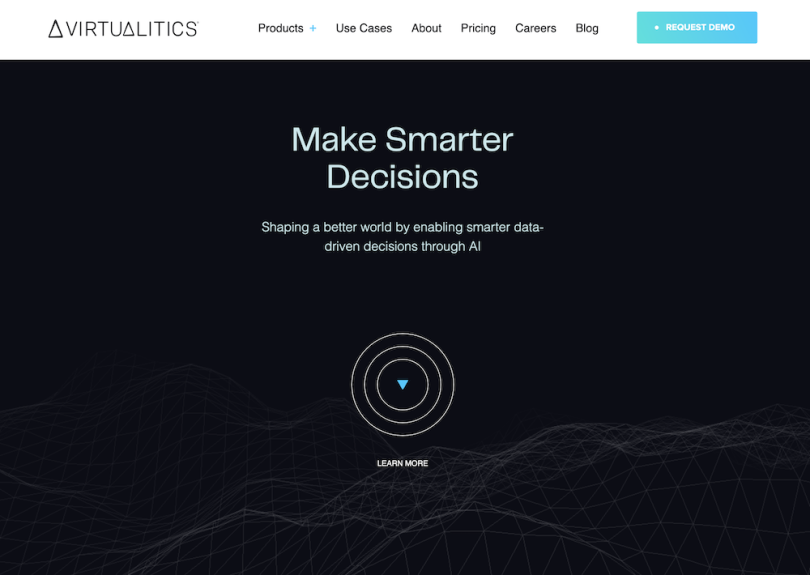 Industry: Big data
Location: Pasadena, CA
What it does: Virtualitics provides organizations with a rapidly-deployable suite of AI-enabled products that preprocesses and fuses data sources to build predictive models and make data visible and understandable to all users. The 3D visualization platform allows for exploration and collaboration in either desktop or virtual reality environments, with advanced machine learning techniques used to predict potential outcomes based on historical data.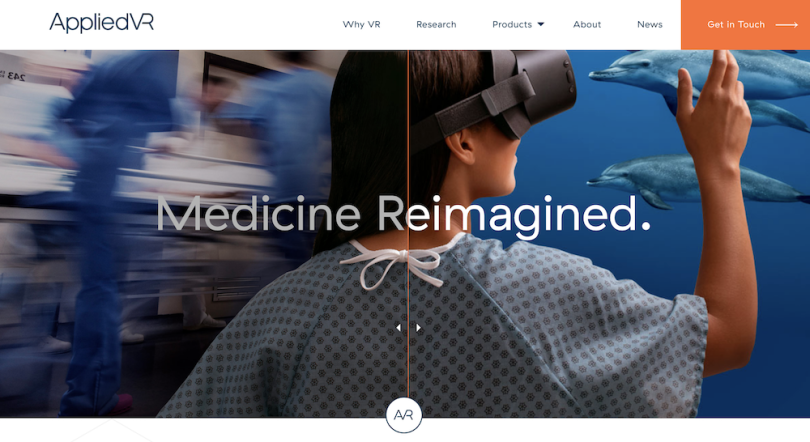 Applied VR
Industry: Healthtech
Location: Los Angeles, CA
What it does: Applied VR was founded based on 30 years of academic research, working to determine the most effective ways to work virtual reality into the healthcare process. The groundbreaking tech has been utilized by over 30,000 patients to manage chronic pain through therapeutic virtual experiences, leading to better outcomes and more confidence in patients.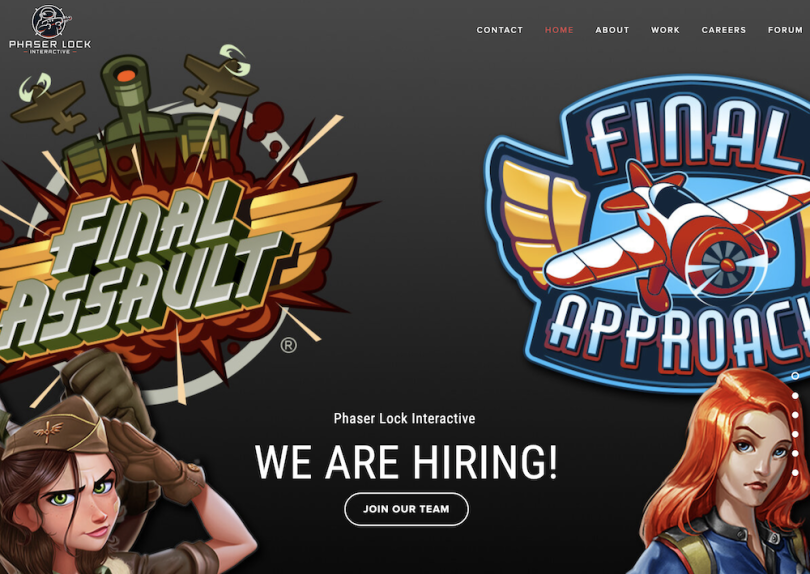 Phaser Lock Interactive
Industry: Gaming
Location: Austin, TX
What it does: Phaser Lock produces video games and cinematic experiences for use on various VR platforms, mixing animation with compelling stories to create brand-new worlds. The developer's flagship game is Final Approach, a simulator that allows players to utilize naval ships, fly airplanes and manage an airport. The studio has since released a sequel to Final Approach called Final Assault.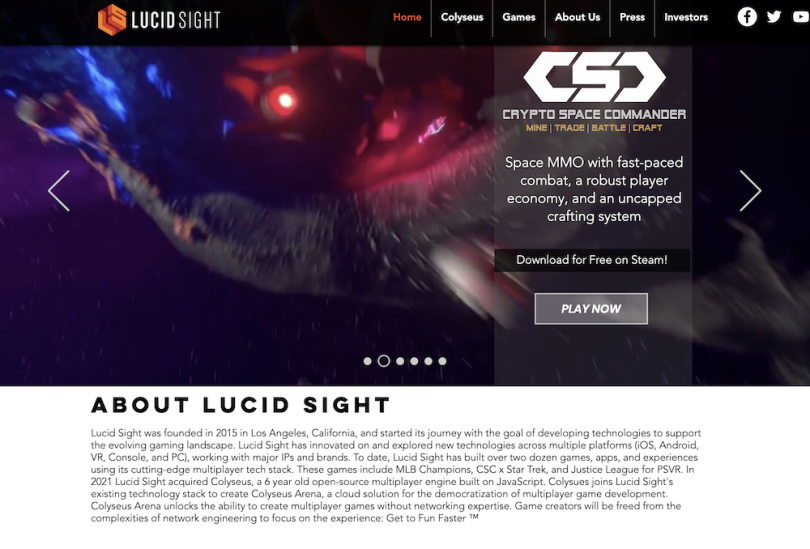 Lucid Sight
Industry: Gaming
Location: Santa Monica, CA
What it does: Lucid Sight has created a myriad of VR games that span across a range of titles, including MLB Champions, Crypto Space Commander and Z-Strike. The company acquired Colyseus in 2021, empowering Lucid Sight with an open-source multiplayer solution built on Node.js.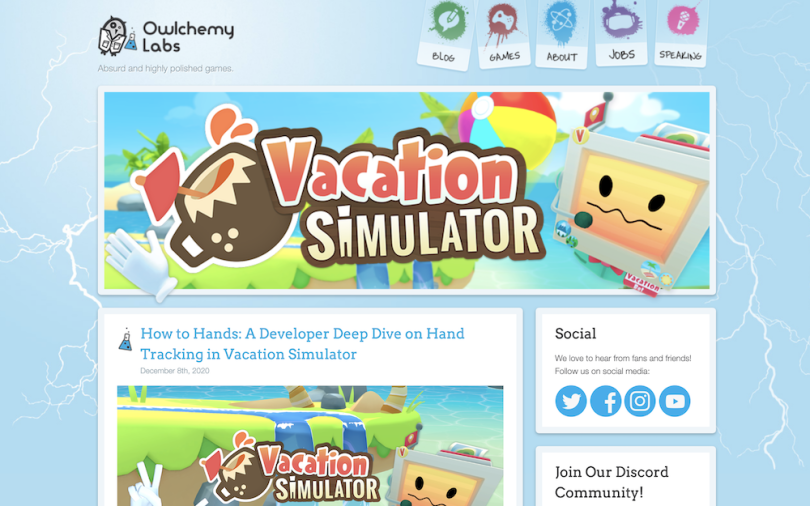 Owlchemy Labs
Industry: Gaming
Location: Austin, TX
What it does: Owlchemy Labs is amongst Austin's most prominent VR studios, emphasizing design and delight throughout its products to create engaging user experiences. The company's best known game is Job Simulator, released for use with the PlayStation VR headset to emulate cubicle busywork. The game showcases the studio's counterintuitive wit and has received a strong wave of press. Additional games from Owlchemy Labs include Vacation Simulator and Rick & Morty Virtual Rick-ality.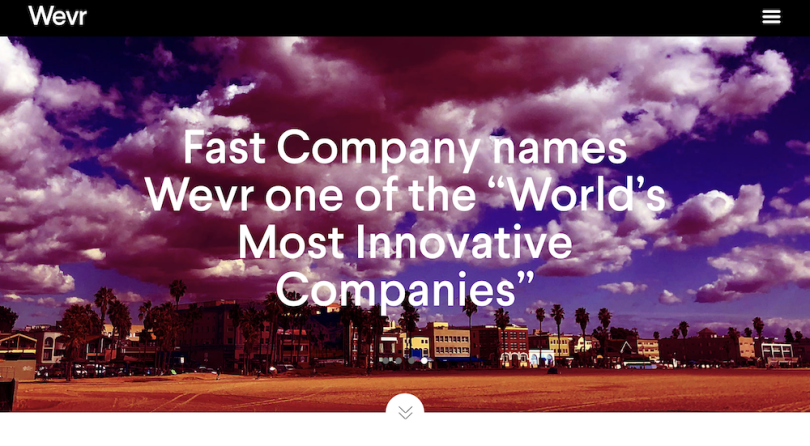 Wevr
Industry: Digital Media
Location: Venice, CA
What it does: Wevr is a virtual reality studio that has long been active in the expansion of VR capabilities, producing cinematic experiences that can immerse users on their platform of choice. The studio's engaging game sagas and complex narrative journeys include Gnomes & Goblins, a YouTube VR experience created by Jon Favreau and directed by Jake Rowell.
Unity Technologies
Industry: 3D Development
Location: San Francisco
What it does: In recent years, Unity Technologies has found footing with automakers, who use its virtual reality imaging as a prototyping tool, and filmmakers, who employ it to combine various production tasks. Still, it remains a powerhouse in gaming, with its development engine purportedly laying the groundwork for half of all mobile games and more than half of all virtual or augmented reality content, including AR's reigning cultural juggernaut, Pokémon Go. Among its recent VR standouts is Coco VR, Pixar's first foray into standalone virtual reality filmmaking, made in collaboration with Magnopus.

Nuvia
Industry: Data Center, Semiconductor
Location: Santa Clara, CA
What it does: As data processing and the need for more efficient computing power rise, there needs to be silicon improvements that can keep up. That's where Nuvia comes in. The Santa Clara-based startup is designing a line of silicon-based processing equipment that can handle the performance and energy efficiency needs of today's intensive global computing grid. This technology is especially useful in areas like VR, which has been known to take up massive amounts of data processing space and computing power in the past.
Within
Industry: Filmmaking
Location: Los Angeles
What it does: Before he became a VR studio CEO, Chris Milk was a tech-forward music video director, with a CV that includes Arcade Fire's "We Used to Wait" and Johnny Cash's "Ain't No Grave," both of which are noteworthy for their interactive animation elements. So it's no surprise that Milk is perhaps the most prominent evangelist of virtual reality-as-artistic medium. Since launching in 2014, Within has shepherded an impressive roster of short animated, horror, experimental and music films, plus some incredible documentary collaborations with CNN (a frontline report on how climate change has impacted Iceland's vanishing glaciers), The New York Times (a 2015 chronicle of three child refugees seeking asylum) and other media outlets.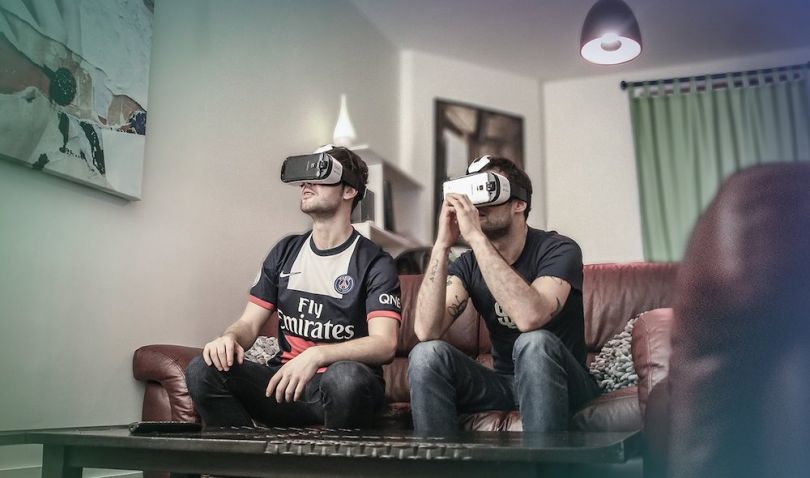 LiveLike
Industry: Sports, Media
Location: NYC
What it does: Spectator sports are a hand-in-athletic-glove fit for virtual reality. LiveLike has presented the Super Bowl, the FIFA World Cup and other marquee matchups through its VR platform. Along with the live game feed (of course), it adds accoutrements like Jumbotron feeds, live stats, multiple movable vantage points and an in-the-stands sense of immersion — everything except the smell of spilled beer. With former NBA commissioner David Stern among the company's investors, LiveLike has also trained its eye on mobile, which though by nature is less immersive than the headset version, ups the social capabilities.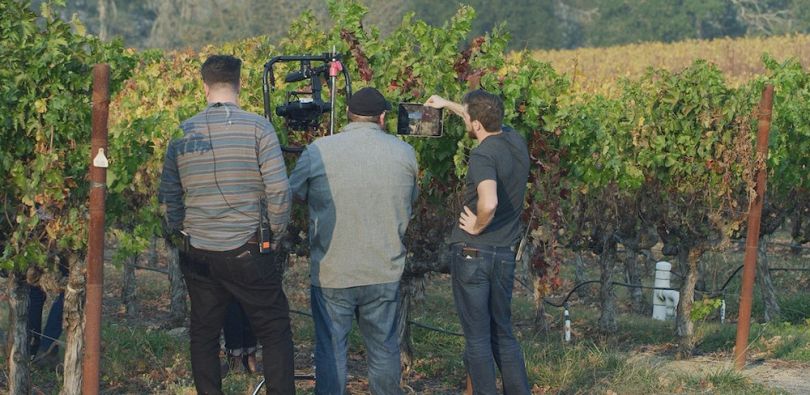 Subvrsive
Industry: Marketing, Advertising
Location: Austin, Texas
What it does: Working with VR, AR and 360-degree video, this marketing studio has developed videos and experiences for the likes of Amazon, Google, MTV and Walmart. Subvrsive's VR portfolio includes a decentralized training portal — built to run on Oculus Go — to train new hires at Simi Winery in California. It also includes an ultra-detailed combination AR/VR documentation of an iconic Austin mural made ahead of its relocation. The company also offers products that let retailers re-create their spaces in 3D online and allow brands to build their own AR content directly to the web.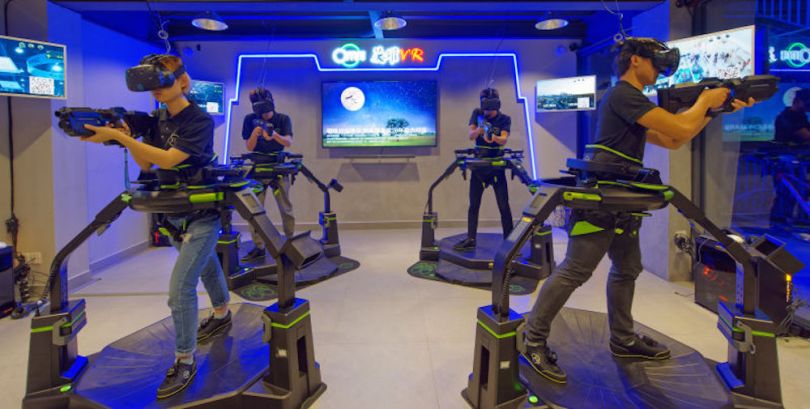 Virtuix
Industry: Gaming
Location: Austin, Texas
What it does: VR can thrust your senses into an alternate reality. Your body? Not so much. You'll always be circumscribed by your actual, physical space. Virtuix built a workaround with the Omni, essentially a 360-degree treadmill that lets gamers run through virtual lands while basically staying put in a real one. While its bulkiness makes it suboptimal for the home market (as Barbara Corcoran said after Virtuix presented on Shark Tank, "If my husband brought this into my house, I would divorce him immediately"), Virtuix's four-Omni "arenas" are attractive draws for venues. Omni made its Dave & Buster's debut, in Austin, this past June.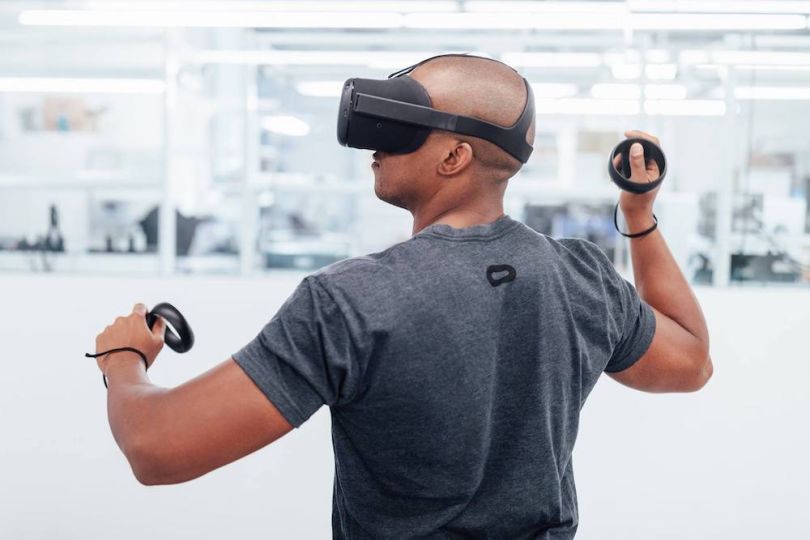 Oculus
Industry: Video Games, Consumer Electronics
Location: Menlo Park, Calif.
What it does: Any discussion of VR in 2019 must begin with Oculus, which Facebook famously acquired for $2 billion in 2014, thereby igniting the second major firestorm of VR hype. It launched the Oculus Rift headset in 2016 — the so-called Year of Virtual Reality, which also saw the release of HTC Vive and PlayStation VR — and this past spring brought to market its newest headset, the wireless, no-PC-required Quest, which features excellent maneuverability but also has some power and price hurdles. One recent boon: The Go and Quest headsets both now support Amazon Prime Video.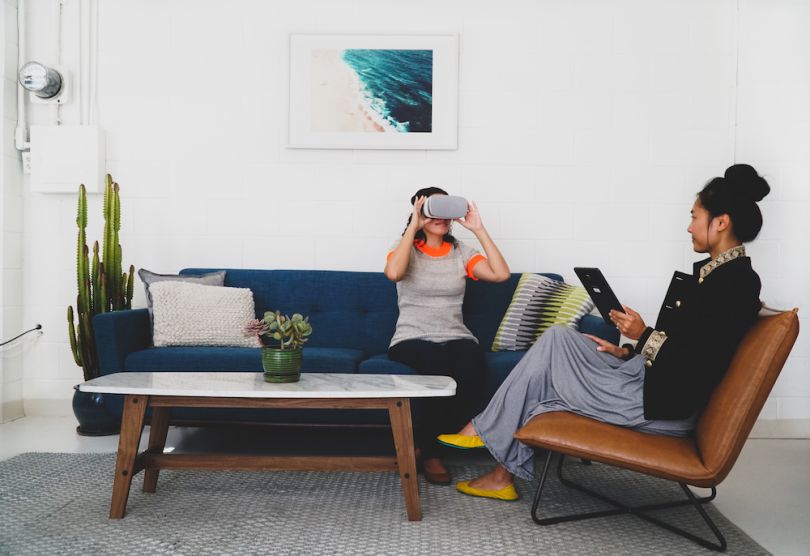 Limbix
Industry: Health Care, Outpatient Care
Location: Palo Alto, Calif.
What it does: Even some of the biggest names in cross reality have voiced concern about how VR might be too immersive, but for patients dealing with chronic pain or anxiety, such total immersion — more akin to nudging the body's own internal pain relief mechanisms than mere distraction — is a feature not a bug. Limbix is among the forerunners in virtual reality patient care, offering a wireless, internet-free system that hosts portals designed for exposure therapy (these can be lifelike, but no-stakes, simulations of actions like public speaking and driving), anxiety management (such as breathing exercises and single-object-focus meditation) and more.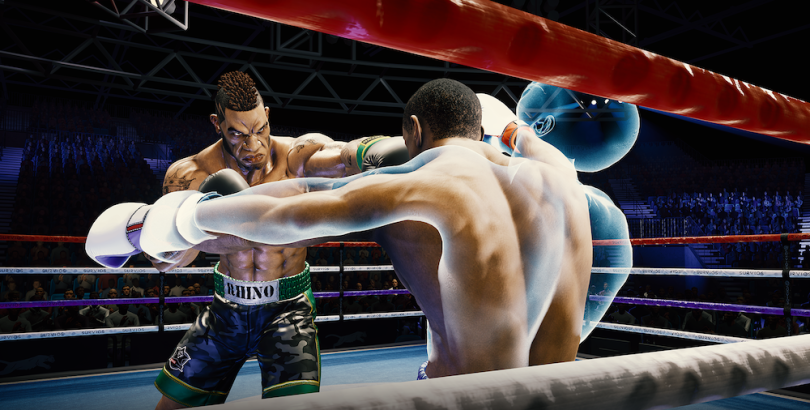 Survios
Industry: Gaming
Location: Torrance, Calif.
What it does: One way to puncture the fear that VR games encourage isolation is to socialize with them. Survios — the VR game publisher behind Creed: Rise to Glory and Raw Data — also operates its own brick-and-mortar arcade, in California, where gamers can gather and play a plethora of titles that include Survios and many others. There's even a weekly After Dark night, which caters to young professionals who might be intimidated by VR's perceived early-adopters-only vibe. It's part of a larger trend toward VR arcades, which give dabblers a chance to chip away the barrier of entry posed by relatively pricey at-home options.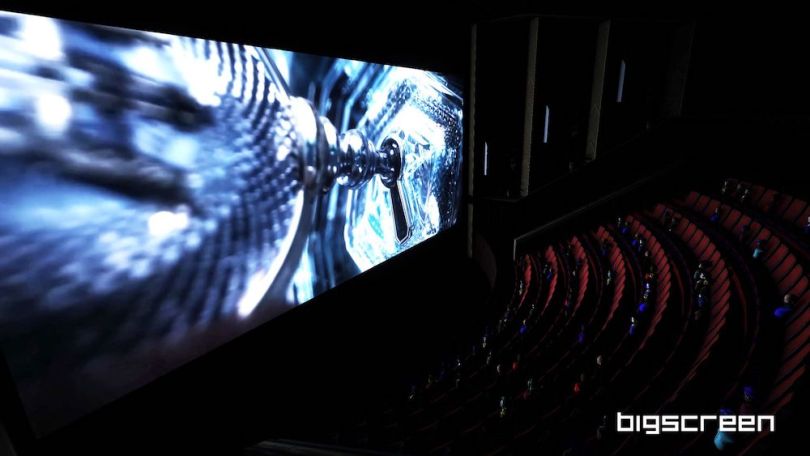 Bigscreen
Industry: Software, Virtual Reality
Location: Berkeley, Calif.
What it does: Some 77 percent of virtual reality users want more social engagement from VR. Bigscreen looks to scratch that itch, allowing users to watch movies and sports, game, collaborate for work or otherwise hang out together in one of 20-plus virtual environments. (Think movie theaters, office settings, even campfires.) You can stream your screen directly into your chosen VR "room" — each holds up to eight people — or select content from the recently launched Bigscreen TV, a platform of some 50 channels. Options run from news (NBC, CNN) to sports (CBS Sports, Fox Sports) to mocking movie commentary (MS3TK, RiffTrax), perhaps the perfect fit for Bigscreen's screen-based social hangs.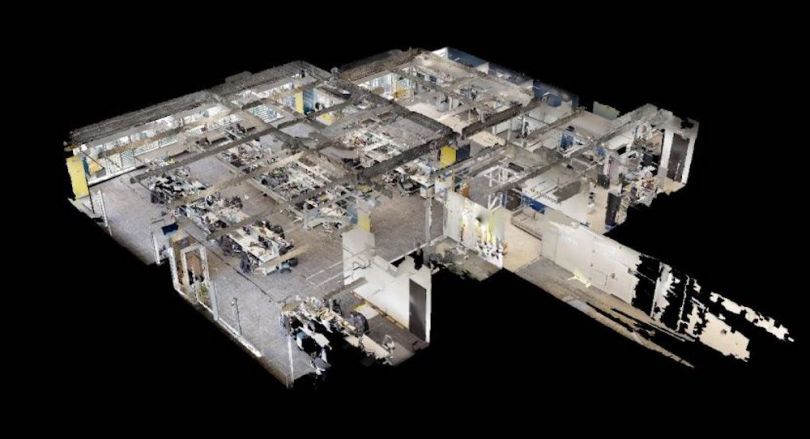 Matterport
Industry: Real Estate, Travel and Hospitality
Location: Sunnyvale, Calif.
What it does: Anyone who has ever house-hunted knows there's often a very long gap between getting early info on a prospective property and actually stepping foot inside, especially with a long distance move. Hence the blossoming of 3D imaging tours in residential real estate. Matterport's approach is pretty advanced, incorporating computer vision to "read" even complex layouts. Once a space is mapped, users also have the option of a VR tour that's even more immersive and truer-to-life than a computer stream.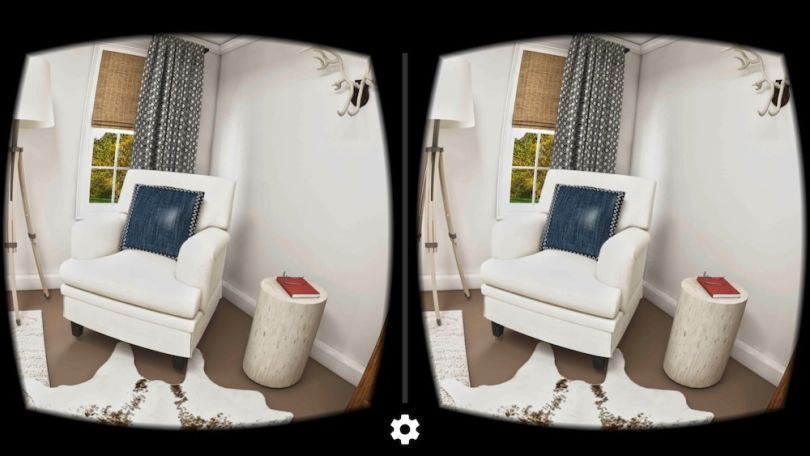 Decorilla
Industry: Interior Design, Home Decor
Location: NYC
What it does:  Similar to Matterport, Decorilla uses the 3D room modeling concept; but this time, applies it to home decor. Customers looking to give their space a facelift can choose from a range of furniture and decor options based on their aesthetic, budget and room size. Then a detailed 3D rendering — which can also be viewed via headset in hyper-realistic virtual reality — gives them an even greater preview of their prospective makeover before they take the leap.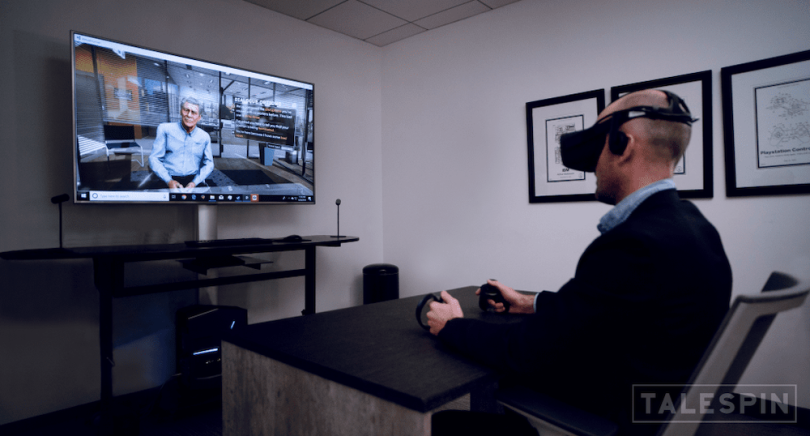 Talespin
Industry: Corporate Training, Workforce Development
Location: Culver City, California
What it does: Just because a world is virtual doesn't mean it's necessarily fantastical. Talespin's newest technology, for instance, recreates one of the most commonplace environments imaginable: the office. The software deposits employees and managers into virtual sales cold calls, performance reviews, and other stressful on-the-job situations, so that they can handle them more adroitly IRL. One simulation, in which a user is tasked with firing "Barry," a natural language processing-powered "employee," proved so immersive for one manager that he reportedly cried during the mock-termination.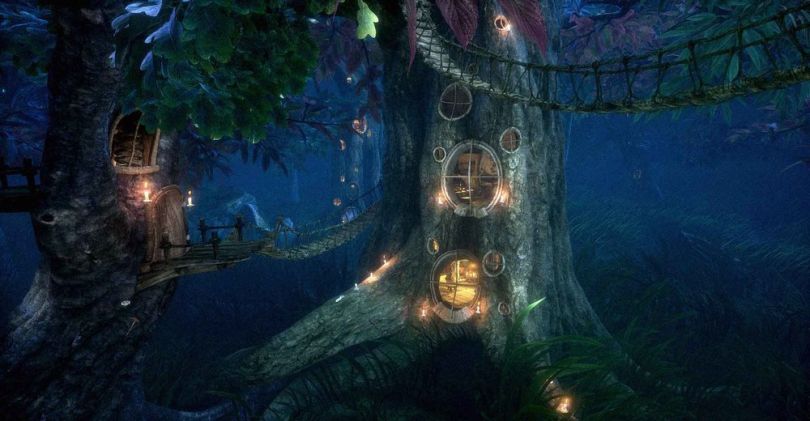 WEVR
Industry: Media, Entertainment
Location: Venice, Calif.
What it does: When looking at VR through the lens of leisure, we tend to first think gaming. But VR-as-entertainment might just achieve mass appeal in the shape of something more akin to traditional filmic storytelling. WEVR has been driving in that lane for nearly ten years, releasing projects with everyone from Reggie Watts to Run the Jewels to Deepak Chopra. Up soon: the long-awaited virtual-reality film helmed by technophile blockbuster director Jon Favreau (the Lion King reboot). Is it all still a bit niche? Seems that way. But the broader allure is built right in.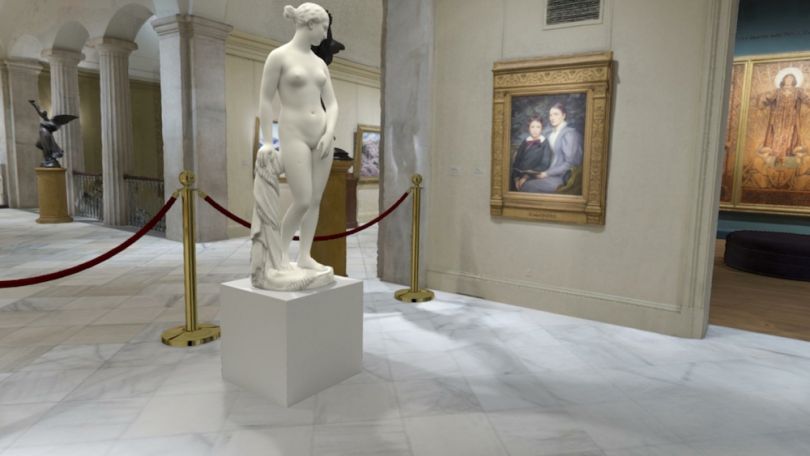 Framestore
Industry: Media, Film
Location: London, England
What it does: You've seen the digital handiwork of Oscar-winning visual-effects craftsmen Framestore in movies like Spider-Man: Far from Home and in TV shows like Black Mirror. The company brings that same visual pizzazz to VR, too, working on the Fantastic Beasts experience for Google's Daydream headset and building a virtual-reality tour of the Smithsonian American Art Museum.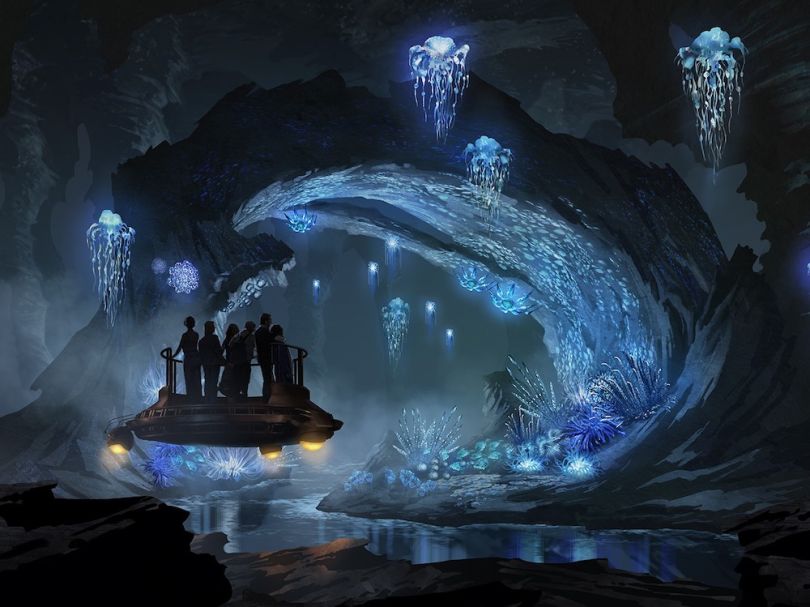 Dreamscape
Industry: Entertainment
Location: Santa Monica, Calif.
What it does: Save a 1941 here and there, Steven Spielberg has a pretty solid track record when it comes to transportive, effects-forward entertainment. While he's not involved creatively beyond some consulting, the legendary director's investment co-sign speaks to Dreamscape's approach. The Dreamscape room (right now there's only one, in Los Angeles, but new locations are coming soon) offers three free-roam VR adventures, each with a strong focus on narrative and wonder (think a galactic zoo, underwater exploration, and an Indiana Jones-esque adventure). Everyone in the room with you shows up as an avatar, so expect a higher-than-average sense of interactivity.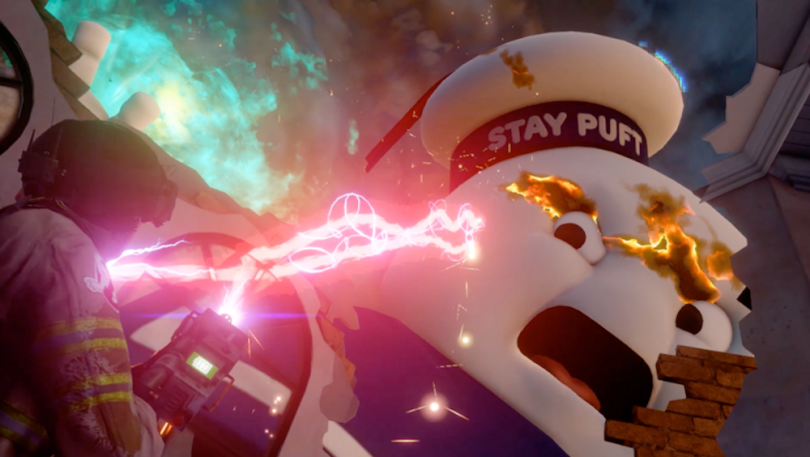 The VOID
Industry: Entertainment
Location: Lindon, Utah
What it does: If VR still feels like a '90s throwback, The VOID's new chosen centers of operation won't dissuade you: This major player in location-based VR experiences just announced it will install more than two dozen pop-up sites, all inside malls, both stateside and abroad. And with three of its four available storylines based on existing tentpole IP, it doesn't disabuse the suspicion that VR adventures are primarily an adjunct to the essential text rather than the other way around. Still, The VOID seems to get it done where it matters most, boasting a pretty sterling rep for next-level spectacle and sense absorption.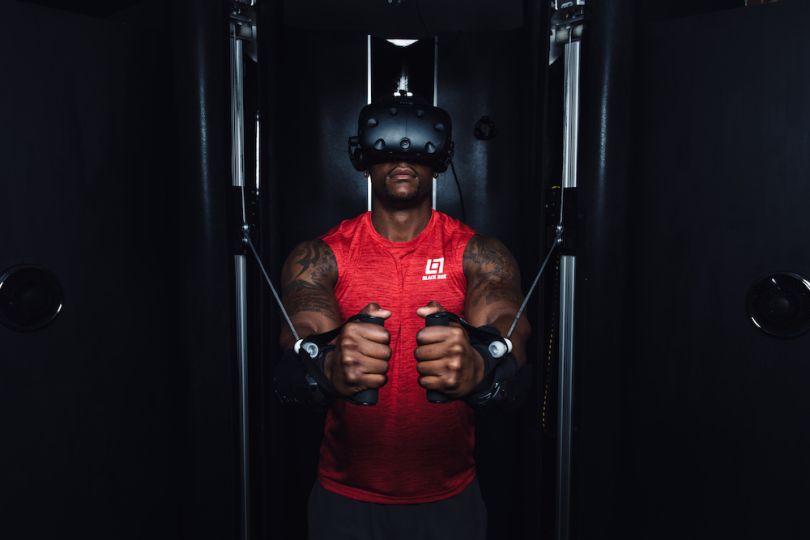 Black Box VR
Industry: Fitness
Location: Boise, Idaho
What it does: From the Power Pad to Wii Fit, fitness gaming (exergaming, as in exercise-gaming, if you must) has a long history, but it tends to be "active" only relative to the most sedentary joystick jockeying. Black Box VR plays a different game, setting up shop inside gyms and using virtual-reality missions to simultaneously distract and encourage gym-goers during hardcore resistance training and high-intensity cardio reps. (We know what you're thinking and, yes, the sweaty headsets are decontaminated after each use with a nifty, bacteria- and virus-killing device.) If this San Francisco Chronicle tale of a skeptic-turned-believer is representative, it delivers the goods.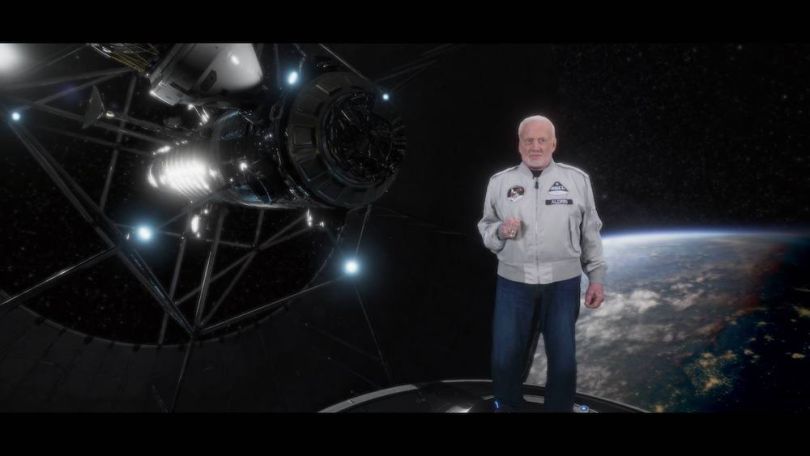 8i
Industry: Software
Location: Los Angeles, Calif.
What it does: 8i base jumps into the uncanny valley. The company's studio uses volumetric 3D image capture to create preposterously lifelike hologram versions of human beings, which can then be integrated into virtual, augmented, or mixed reality worlds. Take Buzz Aldrin, for example. That's an 8i photorealistic digital doppelganger pictured above, not the second man on the moon himself — part of an educational VR project 8i dreamed up in 2017.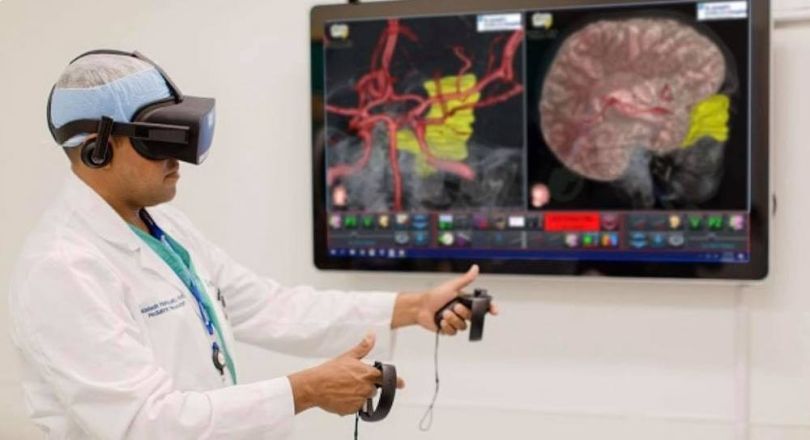 Surgical Theater
Industry: Health Care, Training
Location: Gates Mills, Ohio
What it does: Call us fussy, but we think it's preferable that neurosurgeons have as much practice as possible before slicing into actual brains. So does Surgical Theater, which provides virtual training platforms for doctors to rehearse ultra-complex neurosurgical procedures. It's part of a growing ecosystem of companies that harness VR's promise as a tool for both health care and a training/practice. (See also Embodied Labs and Osso VR.)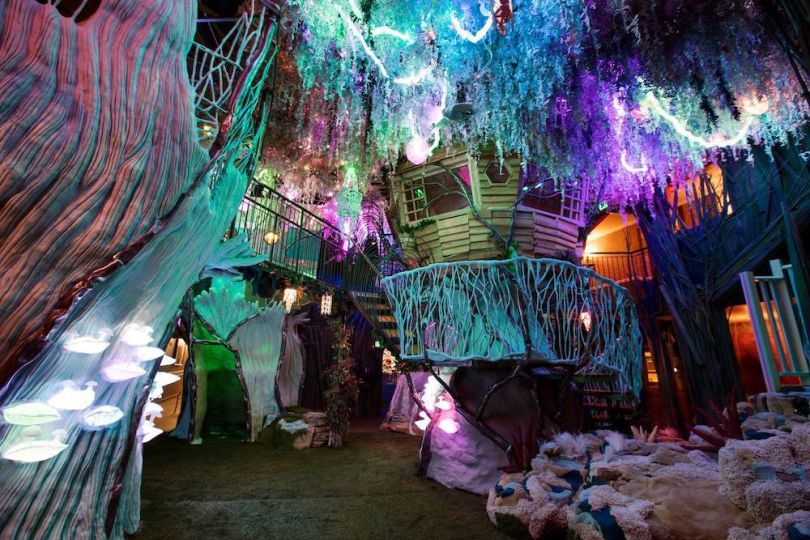 Meow Wolf
Industry: Events, Entertainment
Location: Santa Fe, N.M.
What it does: If such a thing as a VR Bingo game existed, the freebie center space would have to be the word "immersive"; virtual reality bylaws apparently mandate that companies in the industry describe their work thusly. Meow Wolf earns it. This media-captivating art collective stages outlandish exhibits that are part interactive installation, part psychedelic sensory-overload theme park, and all-in on the "experiential" trend. Helping tie together neon-drenched domes, "cartoon rooms" and animatronic supporting characters is a judicious dose of virtual reality — plus a bonkers-looking collaboration with much-mythologized AR wearables outfit Magic Leap.