These Companies Took Action in Support of #BlackLivesMatter
Lasting change will require more than statements of support.
As George Floyd's death at the hands of police grabbed national headlines, many tech companies expressed their support of the Black Lives Matter movement on social media.
"While our Black colleagues uniquely feel personal outrage at these events that we see all too often, I and the entire Grubhub team share their horror and frustration, and know the impact of current events is profound and will rightly be felt for a very long time," Grubhub CEO Matt Maloney wrote in an open letter the company shared on Twitter.
Company leaders echoed the sentiments Maloney expressed here: grief, outrage, sympathy. Some went a step further and, like Grubhub, committed to donating money to anti-racist groups. Some unveiled initiatives for addressing racism in their products or organizations. A few shared the racial make-up of their workforces and action plans for hiring and retaining more employees from underrepresented groups.
As many Black tech professionals have pointed out, corporate statements only go so far. Reporters from The Plug, a publication focused on the Black tech community, compiled a spreadsheet tracking companies that released #BlackLivesMatter statements and whether those companies shared diversity data, made material donations or established diversity, equity and inclusion principles.
List of Companies That Support Black Lives Matter
Airbnb
A16z
Bumble
Cisco
Docusign
DoorDash
Eaze
Etsy
Grindr
Grubhub
IBM
Matchstick Ventures
Microsoft
Niantic
Peloton
Reddit
RobinHood
Salesforce
Shopify
Snap
Uber
Techtonic
"Not sure if it's possible, but I'd love to see a follow-up 'report-card' on how these companies stack up with respect to Black leadership," one Twitter commenter wrote in response to The Plug's work. "Maybe it's late. Maybe I'm tired. I'm keeping score differently now."
Statements should come with actions, Mutale Nkonde, an AI policy analyst and researcher, told Built In. But the language many companies used to express their support still made an impact.
"Saying you're in solidarity with Black lives is very powerful," Nkonde said.
"They use the word 'diversity,' and they didn't want to use the word 'Black.' So, the fact that I saw so many companies using that phrase, 'Black lives,' is a complete departure."
In her work collecting data for a report on racial literacy in tech, she and her fellow researchers spoke with 30 people at various levels in tech companies. More than 70 percent of respondents didn't use the word "race" at work.
"They use the word 'diversity,' and they didn't want to use the word 'Black,'" Nkonde said. "So, the fact that I saw so many companies using that phrase, 'Black lives,' is a complete departure."
That shift in language could signal a larger shift away from so-called "diversity pandering" and toward meaningful reform. But the real effects of tech's participation in #BlackLivesMatter will take time to assess, according to Nkonde.
"The companies that have done it well are going to be companies that have made some type of systemic change," she said. "I think it's too early for that question, but we're going to see over time, so I don't want to be too critical of anyone. I will say it's going to take a long time to see how power shifts and business models change in response to this moment."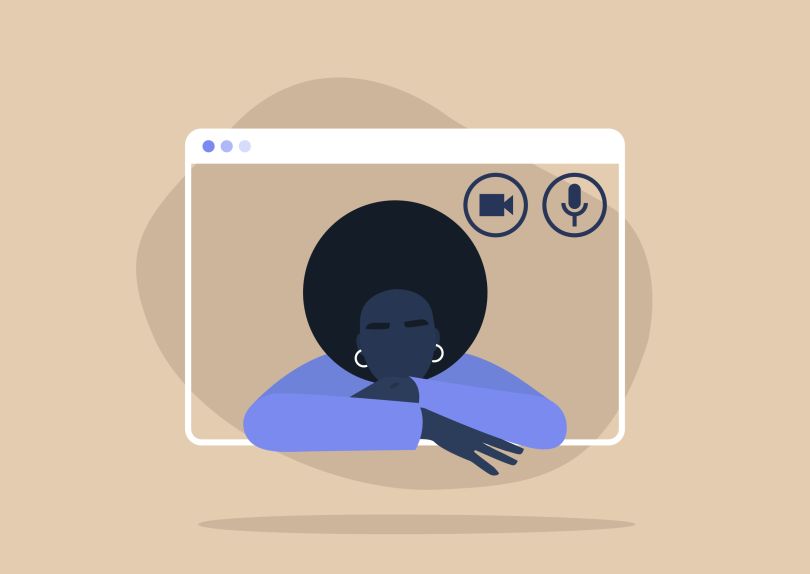 Taking Steps to Support Black Employees and Customers
When social media app TikTok released a statement on June 1, it included four action items to make the platform more inclusive for Black users, including bringing in outside experts to evaluate how the company's products can "better serve people of all backgrounds."
One of those experts was Nkonde, who joined TikTok's content advisory council in early June. Going forward, she and other participants will help the company examine how race shows up in the everyday life of its platform — whether that's through moderating racist content or understanding the flow of targeted misinformation.
"What my involvement there really looks like is sitting among a group of other experts and trying to fill in some of the blind spots," Nkonde said. "The way TikTok is looking at race online is, in my opinion, thoughtful."
Since its statement, TikTok has issued one progress report outlining the steps it has taken toward the four goals it laid out.
"The way TikTok is looking at race online is, in my opinion, thoughtful."
What else would Nkonde like to see from tech companies?
One thing is more Black employees. But companies shouldn't stop there, Nkonde said: Give those employees the resources to organize internally for causes that matter to them.
"Black people live in the world, so they could be organizing around better health benefits for their colleagues, because they're going to benefit from those," she said. "They could be organizing around better childcare benefits, or even just quality of life."
When there's one Black employee in the room, that person doesn't have the institutional power to influence the culture of the company. If firms have a representative ratio of Black team members — 13 percent, in the United States — and give those people the resources to organize and make changes, all tides rise, Nkonde said.
Second, companies can limit their involvement with markets that disproportionately harm Black people. IMB announced in June it will stop developing and selling general-purpose facial recognition technology, citing concerns about racial profiling. Amazon and Microsoft decided to stop selling facial recognition solutions to law enforcement. Policing is a clear example, but companies may also evaluate their dealings with the financial, housing and security sectors, making sure they're not supporting or participating in harmful practices like loan discrimination.
Last, companies can develop a more nuanced understanding of racial literacy, according to Nkonde. Action plans are an essential part of improving racial literacy, she said, but so is improving the cognitive and emotional understanding of race among white employees.
"Part of #BlackLivesMatter statements has to be allowing white people to have critical conversations and examine what's going on. [Companies] need support for white employees and also some education for white customers on how changes that help Black people actually help everyone," Nkonde said.
As #BlackLivesMatter headlines dwindle, time will tell which companies put their money — and efforts — where their mouths were, and industries are watching. UOMA beauty founder Sharon Chuter launched the #PutUpOrShutUp campaign to encourage companies to share their diversity data and increase their Black representation. Content strategists Lexie Perez, Julian Cole, Stephanie Vitacca and Davis Ballard created this slideshow documenting brands' #BlackLivesMatter statements, actions and reactions.
These 22 companies have disclosed the amounts and recipients of their donations, shared concrete actions plans or addressed enduring problems with their products or services in response to #BlackLivesMatter.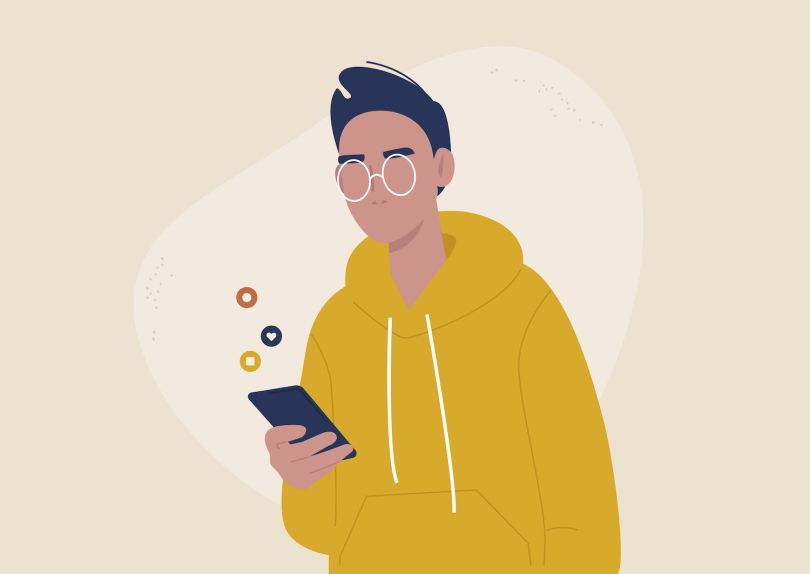 1. Airbnb
Airbnb announced in a tweet it will donate a total of $500,000 to the NAACP and Black Lives Matter, as well as match employee donations to those organizations. It also launched an initiative called Project Lighthouse — which had been in the works for two years, the company said — to study how its users' "perceived race" affects their experiences on the platform.
 
2. A16z
Venture capital firm Andreessen Horowitz launched a $2.2 million fund to invest in underrepresented founders. One hundred percent of returns from the fund will go back into it, and outside investors are welcome to contribute.
 
3. Bumble
Bumble pledged $1 million to organizations including the NAACP Legal Defense and Education Fund, Southern Poverty Law Center and Austin Justice Coalition. It also will donate $5,000 each to an undisclosed number of social justice groups sourced from users. Going forward, the company promised to conduct a "comprehensive audit" to address racism on its platform.
 
4. Cisco
Cisco CEO Chuck Robbins announced the company would donate a total of $5 million to Equal Justice Initiative, NAACP Legal Defense Fund, Color of Change and Black Lives Matter, as well as its own fund.
 
5. Docusign
Docusign pledged $500,000 to the NAACP and other social justice initiatives, and committed to releasing its diversity data. It followed up a month later, sharing the composition of its workforce publicly.
 
6. DoorDash
DoorDash committed to donate $500,000 to Black Lives Matter, with another $500,000 earmarked for distribution to community nonprofits by its internal Black Employee Resource Group. The company will start tying diversity goals to job performance and promotions for team leaders, CEO Tony Xu wrote in an open letter. DoorDash announced a partnership with Kiva to match up to $150,000 in crowdsourced loans for Black business owners. It also launched a "Black-owned" tag for participating restaurants on DoorDash and Caviar, offering $0 delivery fees from those establishments and as well as zero commission fees for 30 days for new Black-owned restaurants that sign up for its platforms.
 
7. Eaze
On-demand cannabis startup Eaze announced plans to donate $25,000 to the California NAACP. It also shared resources on the role cannabis has played in the racialized War on Drugs and the over-policing of Black people, and promised to keep working to make the cannabis industry more equitable for enterprises owned by people of color.
 
8. Etsy
Etsy announced it will donate a total of $1 million to Equal Justice Initiative and Borealis Philanthropy's Black-Led Movement Fund. It also added a landing page for Black creators and their products on its site.
 
9. Grindr
Grindr announced it would remove the ethnicity filter on its dating app to discourage racism in its community. The feature stopped displaying for users about six weeks after the announcement, but sparked some backlash from users who relied on the filter to find people with shared backgrounds and experiences.
 
10. Grubhub
Grubhub pledged to donate $1 million to Equal Justice Initiative in an open letter from CEO Matt Maloney just days before the company's $7.3 billion sale to Amsterdam-based Just Eat Takeaway.
 
11. IBM
IBM will no longer sell or develop general-purpose facial recognition technology, CEO Arvind Krishna wrote in a letter to Congress in June. Facial recognition technology has been shown to be less accurate when identifying Black faces, which would reinforce racial bias if the technology is used for policing.
 
12. Matchstick Ventures
Black founders are starkly underfunded in venture capital spaces — just 1 percent of funded founders are Black, Wired reports. Venture capital firm Matchstick Ventures expressed a commitment to build new relationships with Black founders networks or professional groups so it can make more investments in Black-owned startups. It also promised to add a Black member to its advisory board and to help 30 percent of its portfolio companies add Black members to their boards or C-suites — the 30 percent figure is meant to represent three times the 10 percent Black population in its target markets, Minneapolis and Colorado.
 
13. Microsoft
Following George Floyd's death and its statements in support of the Black Lives Matter movement, Microsoft made a number of commitments to address racial inequality within and outside its organization. It promised to invest an additional $150 million in its own diversity and inclusion efforts, create a $50 million partner fund for Black-owned business partners, put $23 million toward financing and training those partners, double its number of Black employees in senior positions by 2025 and double its number of Black-owned suppliers by 2023. Microsoft said it will give $100 million to minority-owned depository institutions, $50 million to Black-owned businesses and another $50 million in $5 million grants over five years to nonprofits serving Black communities. The commitments altogether add up to more than $1 billion.
 
14. Niantic
Augmented reality gaming company Niantic said it will donate the proceeds from Pokémon GO Fest 2020 — a minimum of $5 million — to fund projects from Black AR and game creators and support community organizations in the United States. It will also donate $100,000 to the Marsha P Johnson Institute, which advocates for Blacks trans people, and $60,000 to help Gameheads launch virtual game development classes for kids. Additionally, Niantic will work with Treehouse to bring in five UX designers and five QA analysts from underrepresented groups for internships, with plans to hire 80 to 100 percent of the participants.
 
15. Peloton
Peloton pledged to donate $500,000 to the NAACP legal defense fund. Three weeks later, it followed up with a promise to invest $100 million over four years to fight racial inequity inside and outside the company. That initiative will include a $3 pay increase for hourly employees, $20 million for learning and development opportunities for hourly employees, $20 million to social justice-focused nonprofit organizations and a report on Peleton's diversity data.
 
16. Reddit
Reddit CEO Steve Huffman promised in an open letter that the company would review and update its content policy to explicitly condemn racism. He also apologized for the company's slowness in responding to racist Reddit communities in the past. Additionally, co-founder Alexis Ohanian resigned from Reddit's board and asked that he be replaced with a Black advisor. The company announced June 10 that Y Combinator CEO Michael Seibel would take Ohanian's place.
 
17. RobinHood
RobinHood announced it will donate $500,000 to the NAACP Legal Defense Fund.
 
18. Salesforce
Salesforce announced it will make a $1 million donation to the NAACP. In response to the Black Lives Matter movement, the company put together a Racial Equality and Justice task force that will, among other things, advocate for public policy reform surrounding policing. The company also said its supplier diversity team will transition from counting spend with diverse suppliers into measuring impact in the communities those suppliers touch. Salesforce releases diversity reports, and its goal is to have half its workforce composed of people from underrepresented groups by 2023.
 
19. Shopify
Shopify pledged to donate $1 million total to the NAACP Legal Defense and Educational Fund, Black Health Alliance and Campaign Zero. It also added a banner that directs app visitors to Black-owned businesses.
 
20. Snap
After initial hesitation from CEO Evan Spiegel, Snap released its diversity data. In conjunction, it committed to doubling its number of women in tech roles by 2023 and its total number of employees from racial minority groups by 2025.
 
21. Uber
Uber announced it will donate $1 million total to Equal Justice Initiative and Center for Policing Equity. In an open letter from CEO Dara Khosrowshahi, the company also committed to a litany of other measures, including providing anti-racism education to drivers and riders, giving $10 million in promotions for Black-owned businesses over the next two years and a zero-dollar delivery fee for Black-owned restaurants in 2020. Uber also plans to double the number of Black employees at the director level or above, as well as the number of drivers and support staff, many of whom are people of color, working toward corporate positions by 2025.
 
22. Techtonic
Boulder-based Techtonic announced it will recruit 100 Black and Latinx coders for its paid apprenticeship program. Participants will work on real software projects for clients, with the opportunity to interview with the external companies at the end of the program.