20 big data companies that are redefining marketing
At first glance marketing and big data might seem like odd bedfellows, but they're actually very complementary. Marketing is all about effectively reaching different audiences and data tells us what's working and what's not.
These days there's more available data than most businesses and marketing teams know what to do with, which can lead to new opportunities if that data is accurately interpreted and effectively deployed.
Big Data in Marketing
Big data is becoming a fundamental tool in marketing. Data constantly informs marketing teams of customer behaviors and industry trends, and is used to optimize future efforts, create innovative campaigns and build lasting relationships with customers.
The following companies offer unified views of data, entire customer databases, campaign optimization, strategy services and other crucial data services to make marketing as effective as possible.
4C
Location: Chicago
How it's using big data in marketing: 4C is a marketing technology and data science company. Its data platform is used by companies in various industries to connect with growing audiences, discover new audiences across different channels and engage users at each touchpoint. The platform also gives users access to crucial analytical tools and insights that automate campaign pacing, consolidate global reporting and measure brand impact in real time.  
Industry impact: The ad agency for one of the world's leading coffee companies partnered with 4C to target audiences through the use of emojis. By leveraging emoji targeting, the company saw more than 800,000 impressions on Twitter and a 260% jump in engagement.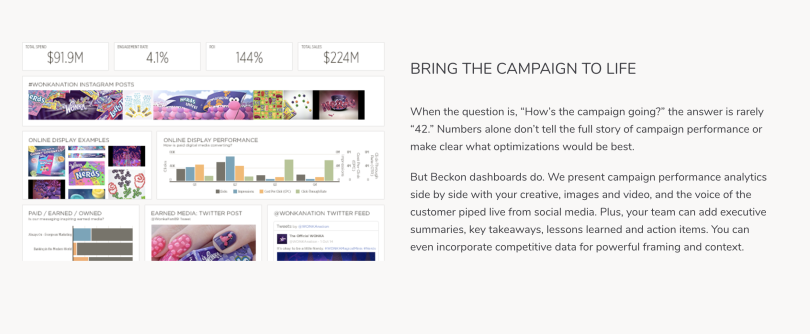 Beckon
Location: San Mateo, Calif.
How it's using big data in marketing: Beckon provides marketing analytics software to help companies and brands optimize campaigns, analyze marketing and media performance, manage marketing data and more. Serving industries like consumer electronics, finance, retail, media and travel, Beckon's solutions ensure that the data and efforts of marketing analysts and teams are visible across channels.
Industry impact: According to a Beckon case study, food giant Campbell's wanted its marketing efforts to be data-driven. After implementing Beckon, the company was able to "look at data more often and have more effective conversations."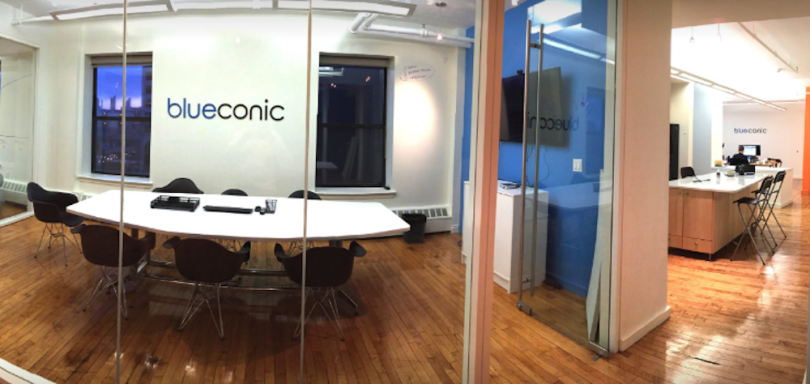 BlueConic
Location: Boston
How it's using big data in marketing: BlueConic's customer data platform provides marketers with a single view of the customer. Unifying data from across channels and other sources, BlueConic gives marketer's control over individual-level customer data. Consequently, companies can decrease bounce rates, enhance look-alike targeting and create more personal experiences for users.
Industry impact: The Boston Globe's implementation of BlueConic resulted in "more engaged audience, more subscribers and increased advertising revenues," according to the paper's chief consumer revenue officer.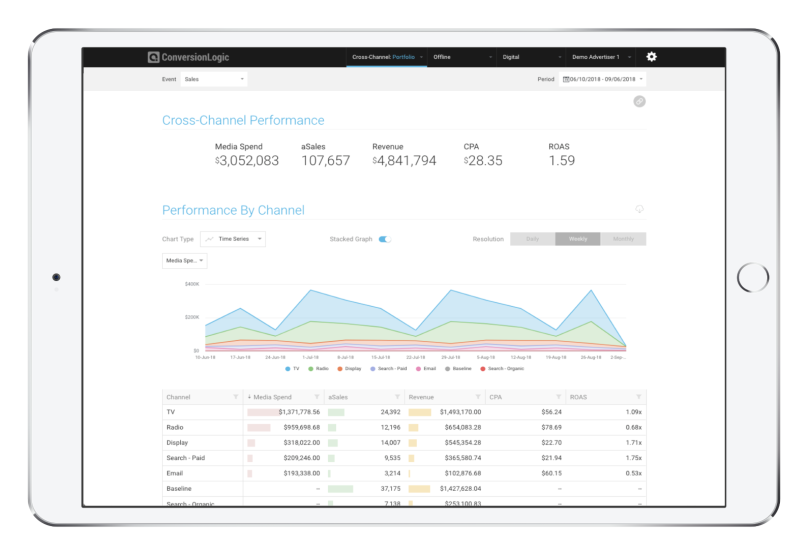 Conversion Logic
Location: Los Angeles
How it's using big data in marketing: Conversion Logic makes a marketing intelligence platform for enterprise marketers. The platform uses data integration, unified marketing measurement and planning and optimization to help companies create single sources for marketing data, make better decisions and measure marketing investment, among dozens of other data-driven solutions.
Industry impact: Many industries and markets use ConversionLogic's solutions, including retail, gaming, telecom, CPG, e-commerce and automotive. One specialty apparel retailer used ConversionLogic's platform to optimize TV media efficiency, which resulted in savings of more than $1 million a month in media spending.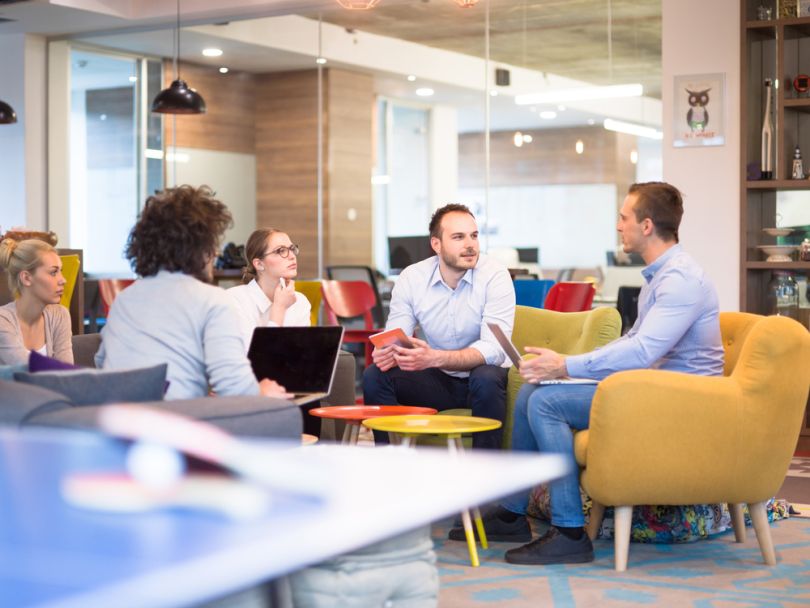 Catalina Marketing
Location: St. Petersburg, Fla.
How it's using big data in marketing: Catalina Marketing combines an enormous database of shopper purchase history and a personalized advertising experience to ensure that retailers, CPG brands and agencies market to their audiences as effectively as possible. Catalina helps companies leverage data from millions of shoppers to drive personal messages based on current, past and future buying habits, resulting in more repeat trips from shoppers.
Industry impact: According to a Catalina case study, a popular shelf-stable product brand was looking to retain customers as a new competitive product was launched. Catalina searched and analyzed purchasing behavior of millions of U.S. shoppers, identifying behaviors that made consumers more likely to try the new product. After creating a segmented campaign, the brand noted that 41% of shoppers touched by the campaign were less likely to switch products.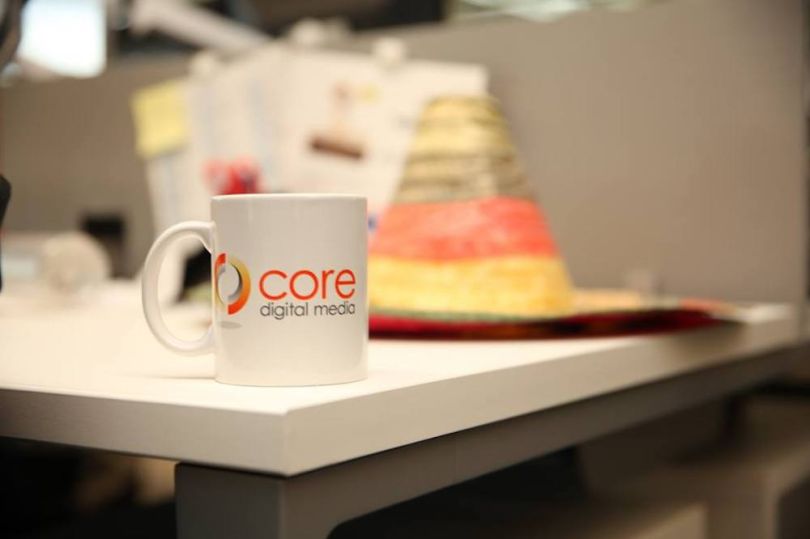 Core Digital Media
Location: Playa Vista, Calif.
How it's using big data in marketing: Core Digital Media utilizes predictive modeling to pinpoint hundreds of millions of daily online advertising impressions. Of these impressions, Core determines the probability of ad clicks by consumers, responses to consumer information requests and the expected value of these impressions for clients.
Industry impact: Between Core brands LowerMyBills.com and ClassesUSA.com, the company has lowered rates for more than five million consumers, saved them more than $3 billion and been visited online by more than two million potential students who were exposed to hundreds of university and college partners.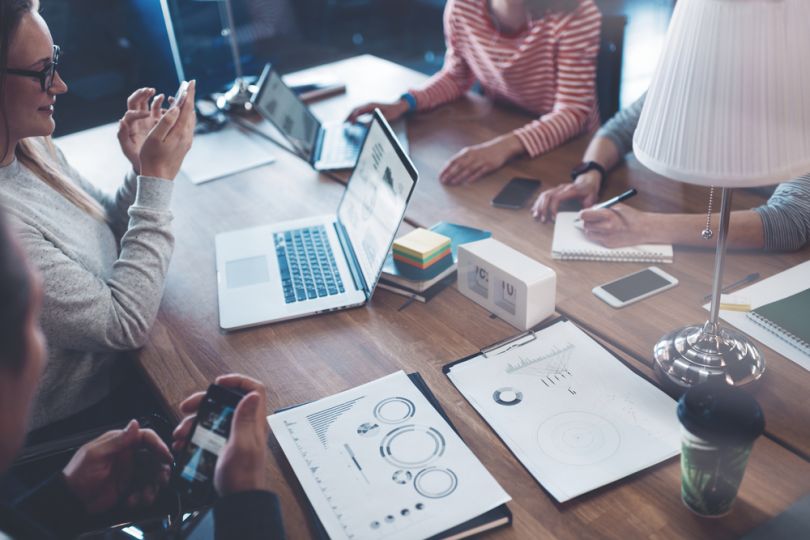 Data Plus Math
Location: Boston
How it's using big data in marketing: Data Plus Math creates marketing solutions for brands and video publishers to map advertisement exposure and understand the effectiveness of TV advertising. The data pulled by Data Plus Math gives video publishers insights on things like the number of exposures required for conversion, which ads receive conversion attribution and which ad platform was most successful.
Industry impact: "Data Plus Math is creating solutions for a number of TV and video providers, including Disney.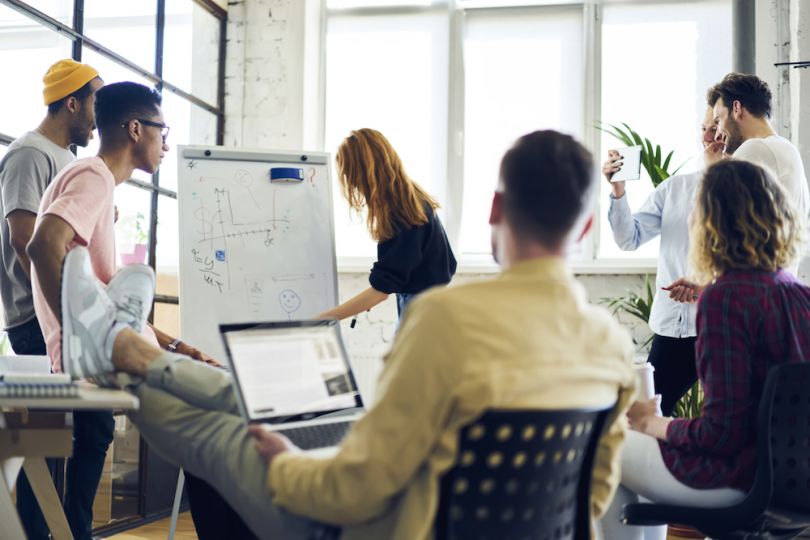 Disqo
Location: Los Angeles
How it's using big data in marketing: Serving market research agencies, brands and analytics companies, Disqo provides high quality consumer data based on data points from more than 10 million surveys so clients can map and understand their customers' digital journeys.
Industry impact: On the heels of a $13.5 million Series A funding round in August, Disqo plans to use the new funds to enhance its clients' understanding of the "how and why" behind customer thinking, behavior and preferences.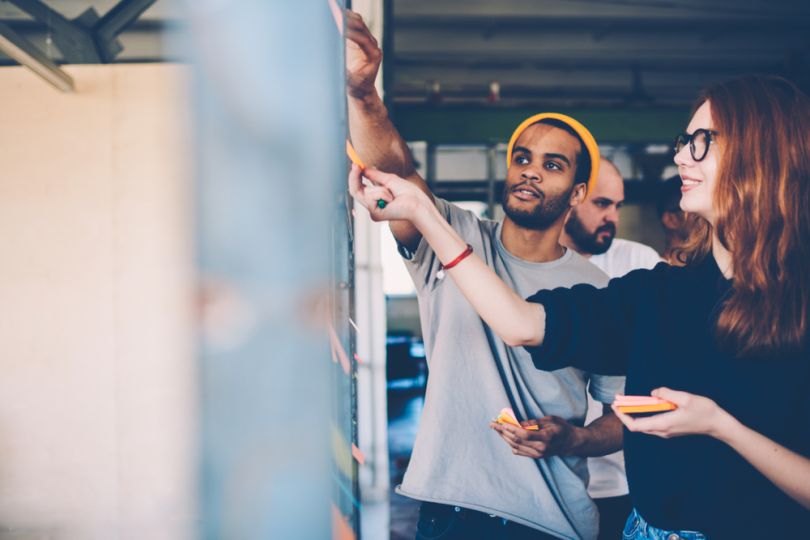 Gravy Analytics
Location: Dulles, Va.
How it's using big data in marketing: Gravy Analytics uses location intelligence to give marketers more insight into where consumers go and what their interests are. Its product, Gravy Audiences, provides companies with access to more than 250 million U.S. mobile users and helps brands in industries like hospitality, retail, finance and restaurants learn more about what current and potential customers want.  
Industry impact: Personal care company L'Oreal used Gravy Analytics to successfully target women who attended local fashion and beauty events around New York City. As a result, the company was able to create awareness about its L'Oreal Beauty Days and other local store promotions.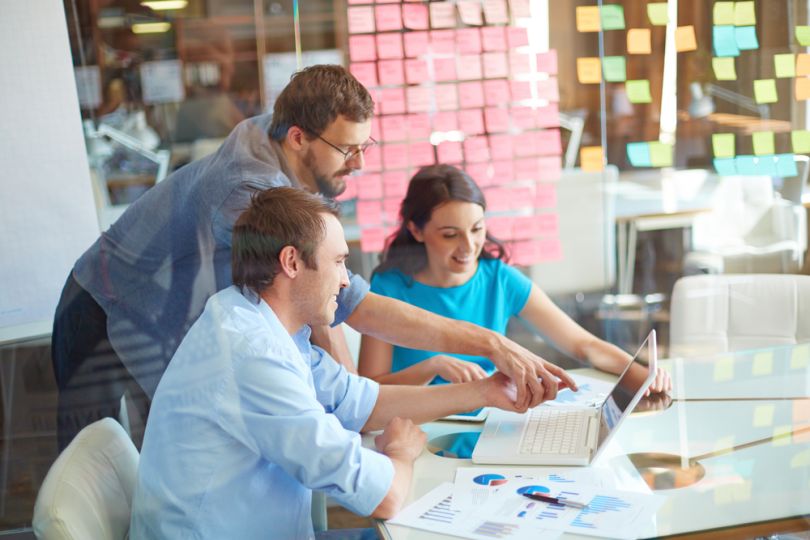 HAVI
Location: Downers Grove, Ill.
How it's using big data in marketing: HAVI uses data to create supply chain solutions for the restaurant industry. With expertise in marketing ROI, customer and predictive analytics, HAVI helps its clients clean dissimilar and untidy data to create a single data source for use across the entire restaurant enterprise.
Industry impact: A leading quick-service restaurant used HAVI to plan a new promotion, which required them to create a warehouse as well as a logistical process to minimize costs and still deliver volume.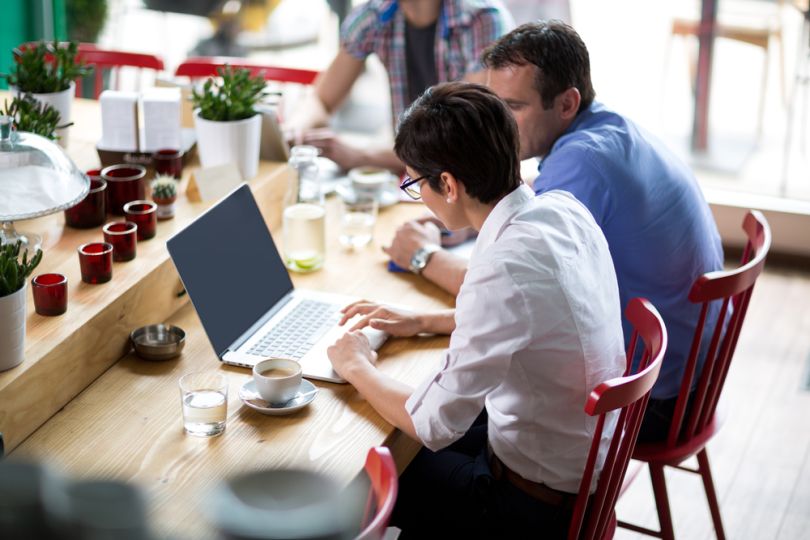 Influans
Location: Palo Alto, Calif.
How it's using big data in marketing: Influans uses big data architecture and AI algorithms to create more targeted and personalized marketing for brands and retailers. Influans' platform aggregates and accesses relevant data, providing insights to marketing teams. Because its products are suitable for use by all marketers, product operators need not moonlight as data scientists to fully benefit from the company's platform.
Industry impact: Influans' platform is used by brands and retail companies, including boutique sportswear company The Fat Monkeys, to increase sales and customer engagement.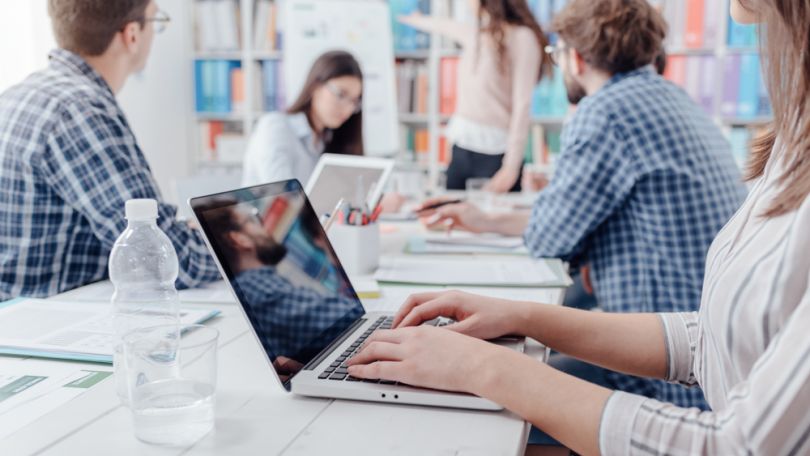 INFUSEmedia
Location: Newton, Mass.
How it's using big data in marketing: INFUSEmedia creates demand generation solutions that include brand amplification, intent-driven marketing, content marketing and lead-flow dashboards. The proprietary platform pulls from a worldwide database of 54 million professionals across 24 verticals (including technology, media, real estate, healthcare and consumer goods) to help B2B companies target audiences and drive interest.  
Industry impact: INFUSEmedia has worked with prominent clients like Google, IBM, hp and Microsoft. According to Curvature's demand generation manager, "Their advanced content marketing engine and industry leading solutions proved so beneficial that we've already launched our second campaign."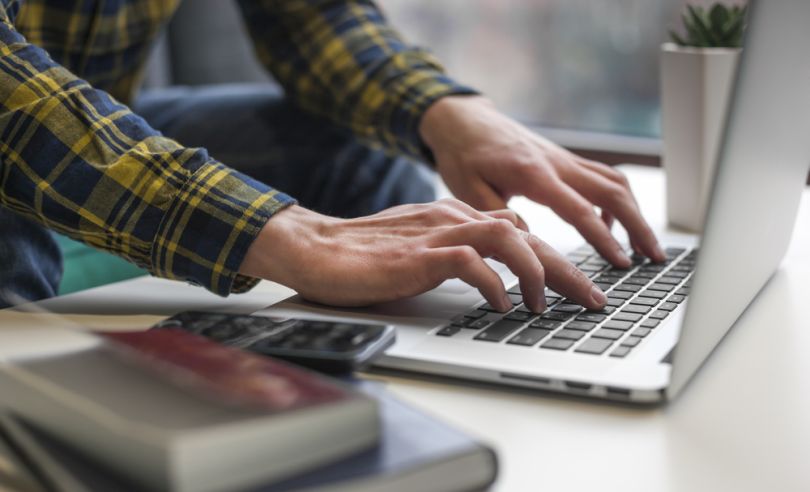 Infutor Data Solutions
Location: Oakbrook, Ill.
How it's using big data in marketing: Infutor Data Solutions provides consumer identity management solutions to enhance customer engagement and help companies better understand customers. Infutor's ID Max solution uses an Identity Graph to create an up-to-date customer identity profile from inbound customer data. ID Max lets marketers create personalized campaigns, increase lead attribution and maintain more touch points.
Industry impact: Infutor's Identity Graph has many uses. For example, graduate and PhD students at Stanford University conducted a study to understand the effects of rent control in San Francisco. Using Infutor's Identity Graph, researchers determined how many residents lived in rent-controlled units, how long they stayed there and how much money they saved — all factors that contributed to greater insight about the migration choices of San Francisco residents. Outside the educational research realm, access to such data is extremely valuable to marketers that want to know more about the behaviors and choices of their audiences.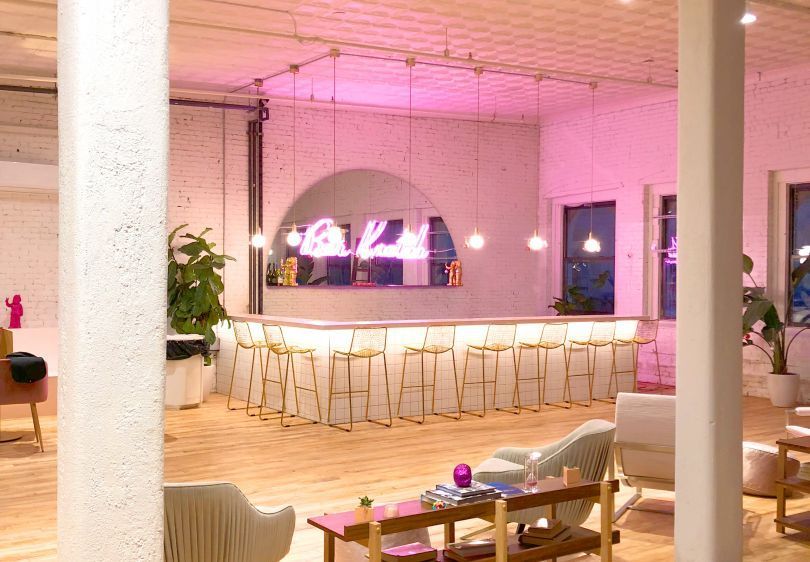 Knotch
Location: NYC
How it's using big data in marketing: The Knotch platform has two data-based components, Measurement and Knowledge, that are designed to help brands optimize digital content strategy by measuring analytics, user feedback and audience data while tracking competitor content for the purposes of comparison and website performance assessment.
Industry impact: Knotch works with companies and leading brands like GE, Ford, Ameritrade and Sprint to enhance digital content efforts.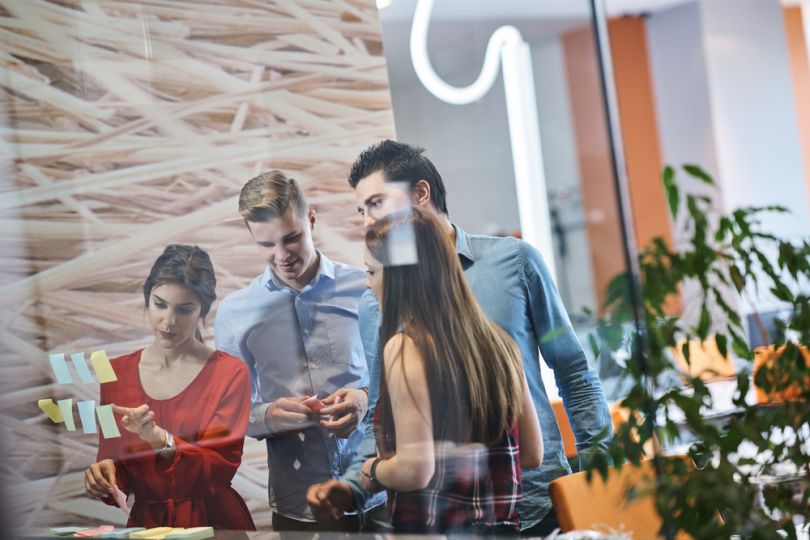 Node.io
Location: San Francisco
How it's using big data in marketing: Node.io helps marketing teams identify, segment, map and measure addressable markets using Node's large database of companies and people. The platform also lets marketers create customer profiles, run multi-channel and ABM campaigns, and engage with audiences via a variety of channels.
Industry impact: According to a Node case study, cloud video conferencing solutions company BlueJeans used Node to distinguish a reachable market, prioritize accounts, enhance alignment of sales and marketing and create customer personas.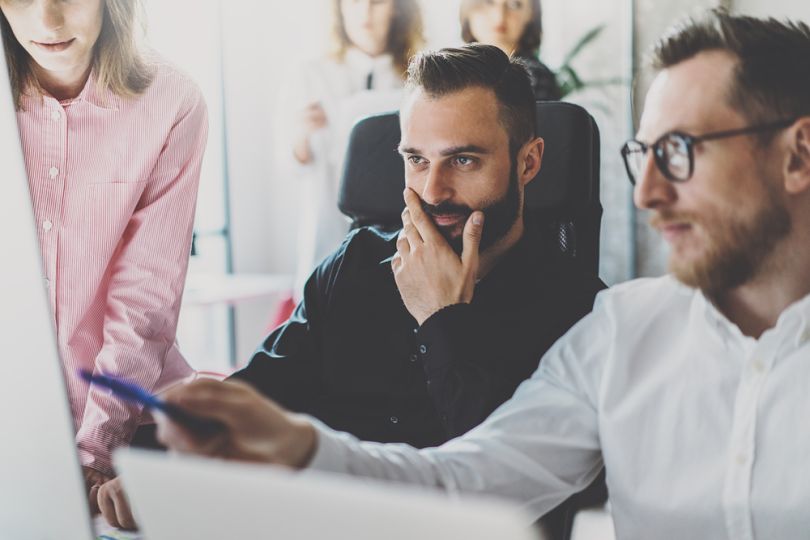 Salesify
Location: San Francisco
How it's using big data in marketing: Salesify's culled data, which comes from more than 20 sources (including social networks, public sites and discussion boards) and 300 million data points, helps marketing teams enhance campaigns and services.  
Industry impact: Salesify works with prominent software and technology companies like Microsoft, IBM and ORACLE to provide relevant big data for marketing efforts.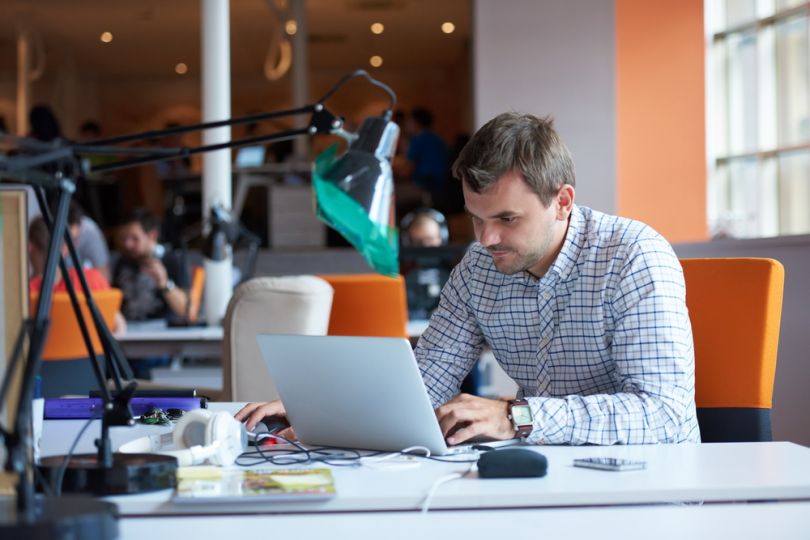 Simon Data
Location: NYC
How it's using big data in marketing: Simon Data's performance marketing platform runs on data from a variety of marketer-preferred silos, including email, customer support, surveys and product catalogs. The  platform integrates with first- and third-party data providers so marketing teams have a complete and unified view of customers in order to provide insights and meet needs.
Industry impact: Simon Data recently closed a $20 million Series B funding round, enabling them to expand data solutions for current clients (AirBnB, Rover, OpenTable) and future customers.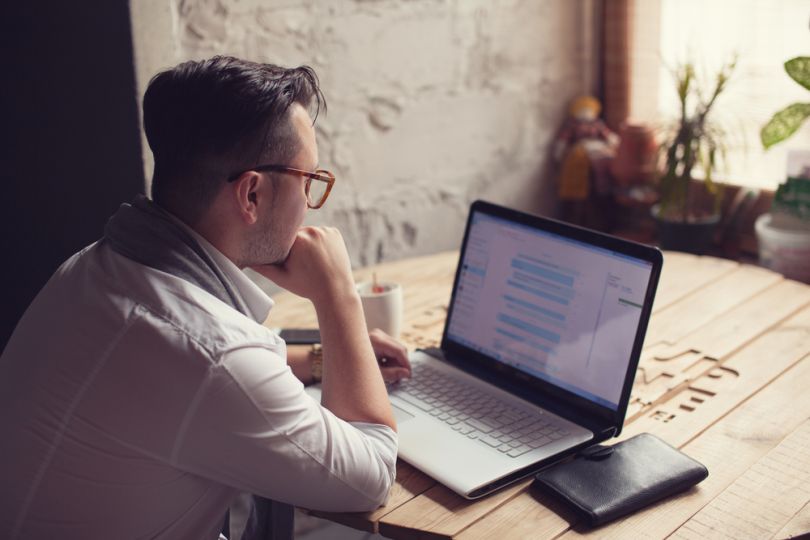 ThoughtSpot 
Location: Palo Alto, Calif.
How it's using big data in marketing: ThoughtSpot lets any employee, regardless of tech background, glean important insights from company data. The search and AI analytics platform works across industries and teams so that everyone from marketing managers to customer care representatives can pull the data they need to understand customer usage, make better marketing decisions and improve customer loyalty.   
Industry impact: When a global telecommunications company needed to prevent customer churn, it implemented ThoughtSpot to analyze phone usage as well as customer and market data to find a solution. The data dive and some strategy changes spurred a 175% ROI increase in the first year.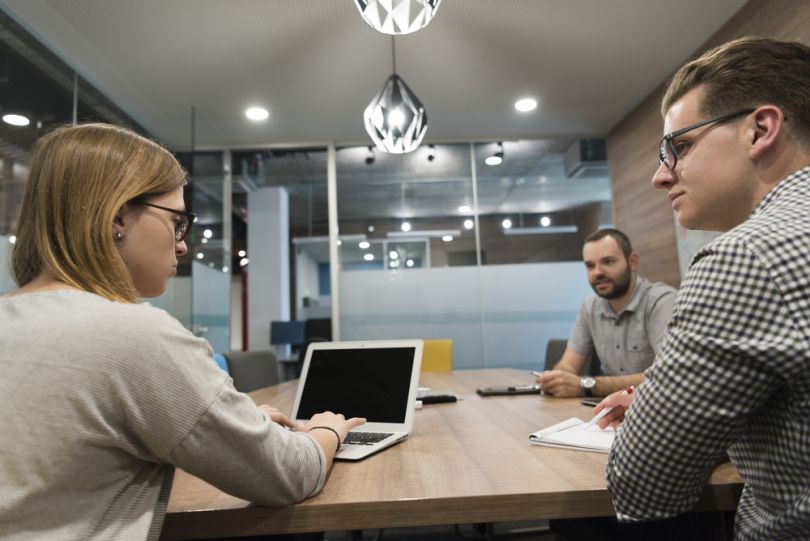 Wiland Inc.
Location: Niwot, Colo.
How it's using big data in marketing: Wiland blends data, business intelligence and marketing solutions to help companies grow audiences across channels. Working with clients in numerous industries, Wiland uses proprietary consumer transaction data and predictive analytics to produce highly responsive audiences.
Industry impact: Wiland has access to billions of data points via 3,700 partner organizations that provide transactional data, which in turn helps Wiland's clients measure performance against similar organizations.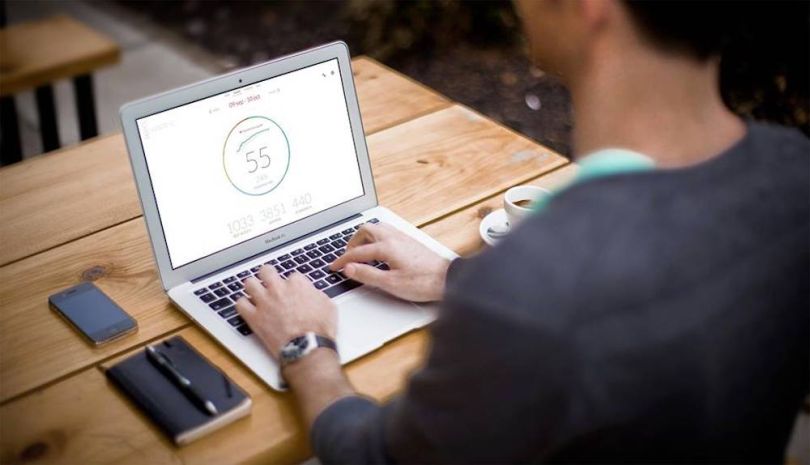 Wootric
Location: San Francisco
How it's using big data in marketing: Wootric helps companies unify customer feedback from multiple sources and channels to understand overall customer happiness. The company's platform uses Wootric's Net Promoter Score℠ to translate customer feedback into metrics via cross-channel surveys.   
Industry impact: In trying to understand customer needs, a customer insights manager at Hootesuite experienced low-rate survey response. The implementation of Wootric increased customer feedback and enabled the manager to spend time crafting new products and customer strategies.
Discover even more big data and analytics companies. 
Images via Shutterstock, social media and screenshots of company web pages.