31 Computer Vision Companies and Startups to Keep an Eye On
It evaluates sports stars, spots threats and allows self-driving cars to "see." Driven by AI, computer vision trains computers to analyze and understand images on an advanced level. And it's innovating lots of industries.
Like most pro-hockey prospects, Sean Durzi might pan out and he might not. If it's the former, every front office in the National Hockey League will smack itself in the head Chris Farley-like and grunt, "Idiot! So stupid!"
According to Sportlogiq, a sports analytics company that uses computer vision to track and study players' on-ice moves, Durzi was a Top 40 prospect in 2017. But the scouts and artificial intelligence apparently didn't see human-to-mechanical-eye on that, and Durzi went unpicked in his first year of draft eligibility despite 217 chances to be selected.
The very next year, though, Durzi was selected in the second round and 52nd overall, and in the intervening season racked up more points than in his previous year despite playing in fewer games.
One person who wasn't the least bit surprised: Christopher Boucher, manager of hockey analytics at Sportlogiq.
"Teams could have got him as a late-round pick last year if they'd followed what our system was telling them," Boucher told NBC News. "What the data really allows is to get insights into future performance. We can see on our in-house metrics if a player is going to break out."
Driven by artificial intelligence, computer vision (the kind used by outfits like Sportlogiq) trains computers to analyze and understand images on an advanced level. That involves everything from object recognition (think security systems that alert authorities after "seeing" a weapon) and scene reconstruction (like generating a 3D twin of your home ahead of a renovation project) to navigation mapping (the "eyes" that guide some autonomous vehicles) and video tracking (the type that pinpointed Durzi's true potential).
Top Computer Vision Companies
Veo Robotics
Occipital
Code Ocean
Radar
NEXT Future Transportation
Magic Leap
Matterport
Hover
Popspots
Betterview
Other industries — real estate, retail, even dentistry — are finding innovative ways to incorporate CV, too.
We've rounded up 31 computer vision companies, established ones and startups, that are worth a closer look.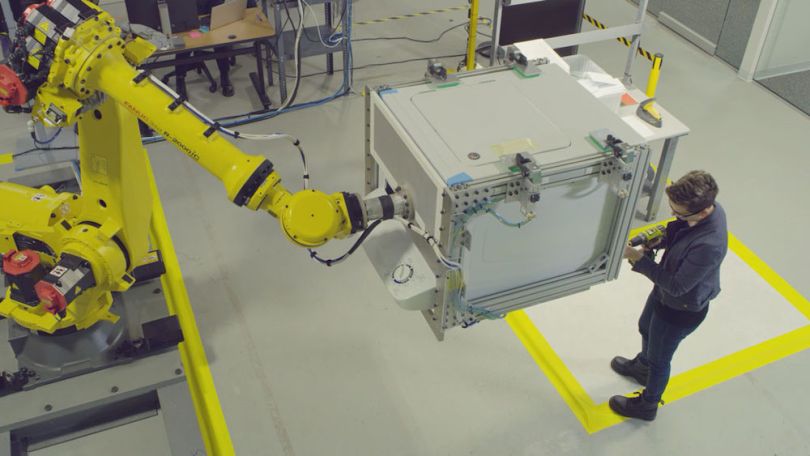 Veo Robotics
Industry: Robotics
Location: Boston
What it does: Co-founded by the engineer who programmed the Roomba autonomous vacuum gadget, Veo Robotics aims to design robots that can seamlessly and safely work alongside humans on factory floors. The company's newest rollout, the Veo FreeMove, combines computer vision and 3D depth-sensing technology to ensure safe distances between industrial bots and humans or unknown objects.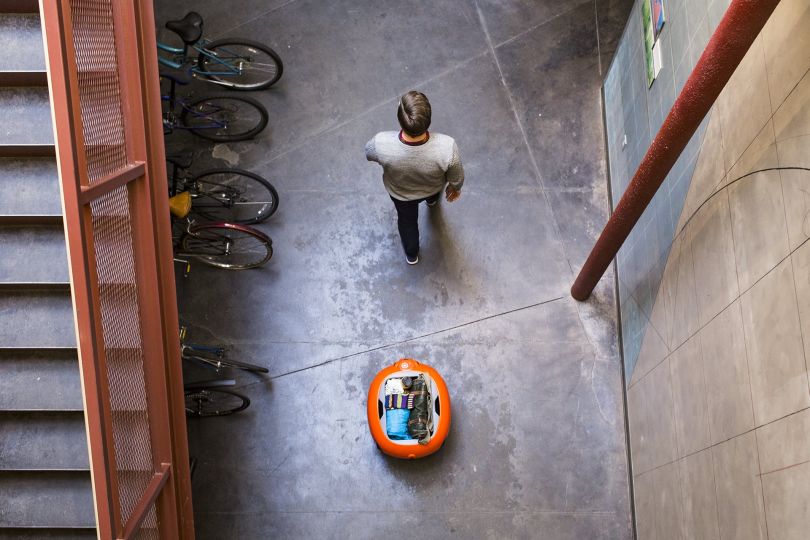 Piaggio Fast Forward
Industry: Hardware, Robotics
Location: Boston
What it does: A sub-team of sorts within Piaggio Group, the venerable auto manufacturers behind mod-preferred two-wheelers like Vespa and Moto Guzzi, Piaggio Fast Forward focuses on more forward-looking modes of mobility. The self-described "Do Tank" (as opposed to a mere "think" one) debuted with gita, a robot receptacle that trails its user, can lug loads up to 40 pounds and uses computer vision to navigate its environment.

Occipital
Industry: Spatial Computing
Location: Boulder, Colo.
What it does: Most famous for RedLaser, the barcode-scanning app that garnered millions of downloads early this decade, Occipital has since entered the realm of 3D sensors. First came an iPad-mountable mapping sensor, then a standalone piece of hardware called Structure Core, that can be used for things like room-modeling and autonomous robot navigation.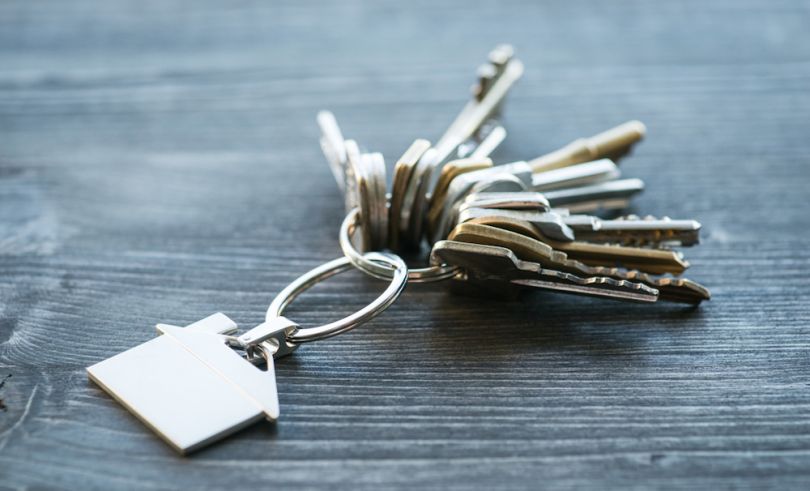 KeyMe
Industry: Key Duplication
Location: NYC
What it does: Devised by founder Greg Marsh after his girlfriend got locked out of her place and was hit with an expensive locksmith bill, KeyMe is a nearly nationwide constellation of kiosks where people can drop off all kinds of keys — house, car, even digital key cards and RFID fobs  — for replacement. The app, powered in part by computer vision, also allows users to photograph keys so copies can be made and sent.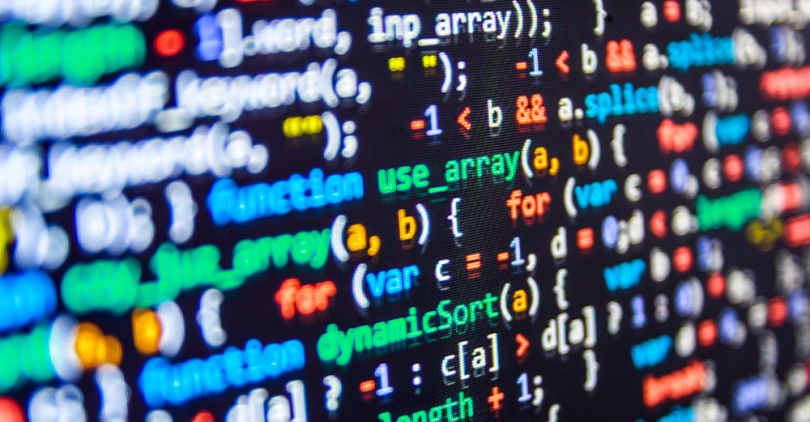 Code Ocean
Industry: Research
Location: NYC
What it does: Code Ocean isn't so much a computer vision tool as a platform that provides researchers (including plenty who work in CV) with a venue to build and publish executable projects using open source languages. More than a dozen have explored computer vision.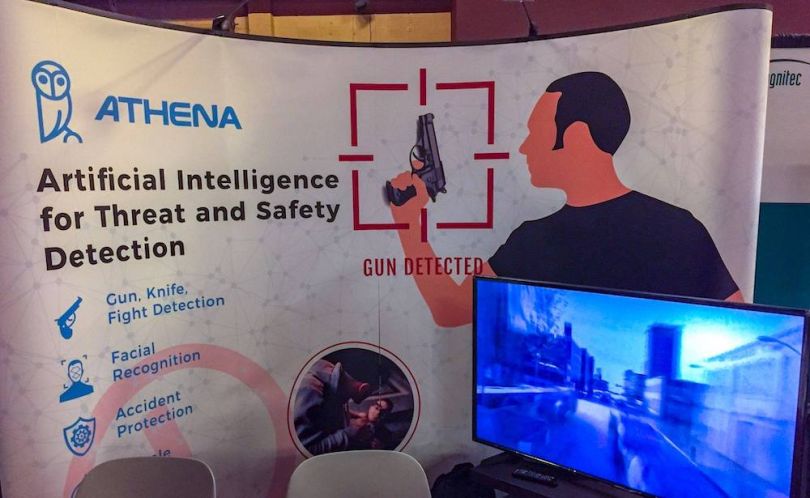 Athena Security
Industry: Security
Location: Austin, Texas
What it does: In this age of mass shootings, there's sadly a huge market for computer vision-powered security measures like those provided by Athena Security, whose AI tool can spot weapons and notify authorities of threats. (One of the Christchurch, New Zealand, mosques targeted by terrorists in March signed on for the company's services in the wake of that tragedy.) Co-founder Christopher Ciabarra recently told AustinInno that Athena Security has close to 1,000 active cameras and thousands more on the way to clients. And he told Built In that Athena is fielding calls from Fortune 500 companies. The firm recently raised $5.5 million in its latest round of funding.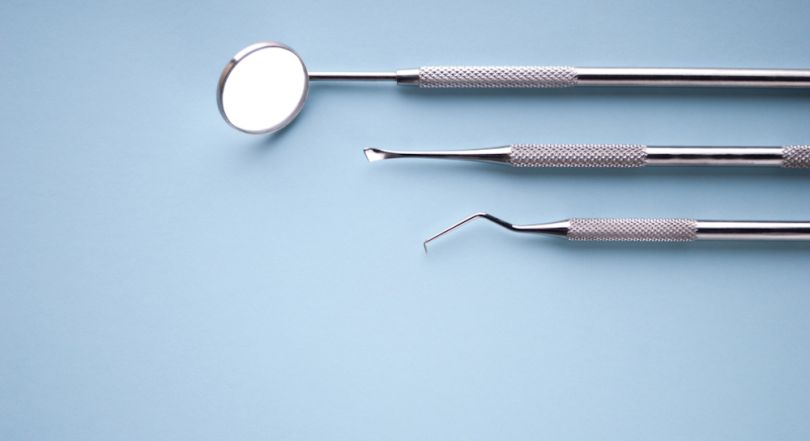 Pearl
Industry: Dentistry
Location: Los Angeles
What it does: "The thing with dentistry is that it's always somehow the forgotten medicine, but it's such a massive market opportunity," Pearl CEO Ophir Tanz (also a GumGum veteran and the son of a dentist) told TechCrunch in May. Indeed, even as artificial intelligence pushes further into healthcare, Pearl remains an early player in the dental tech space. It recently launched three products, including a computer vision platform that can identify pathologies mere seconds after scanning dental x-rays.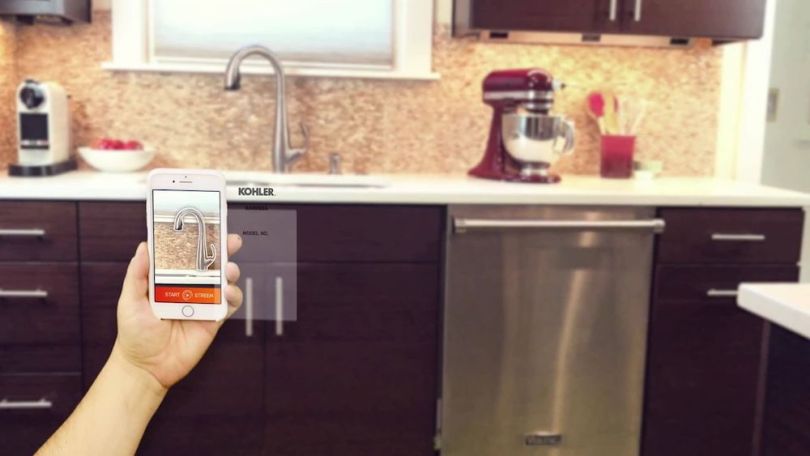 Streem
Industry: Home Improvement
Location: Portland, Ore.
What it does: Ever text a photo of your dying refrigerator or wheezing heater to a repairman ahead of their visit? Streem essentially provides that service in app form, connecting technicians with users for remote troubleshooting via video. But unlike standard video chat apps (FaceTime, for instance), Streem incorporates computer vision that can determine brand numbers, model information, part details and other specs directly through the platform.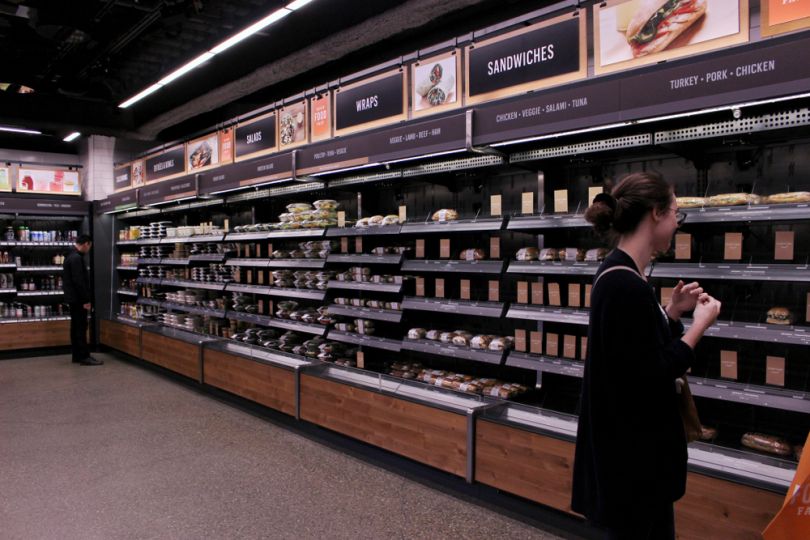 RADAR
Industry: Retail Inventory Management, Retail POS
Location: NYC
What it does: If you've ever shopped at an Amazon Go store in New York, Chicago, Los Angeles or Seattle, you've experienced the same kind of computer vision application in which RADAR specializes. By combining CV with radio frequency identification (RFID), the startup's platform allows retailers to track inventory in real time — gathering info about when shelves need restocking, as well as how people are interacting with products — and auto-charge customers for purchases as they leave the store. No checkout necessary.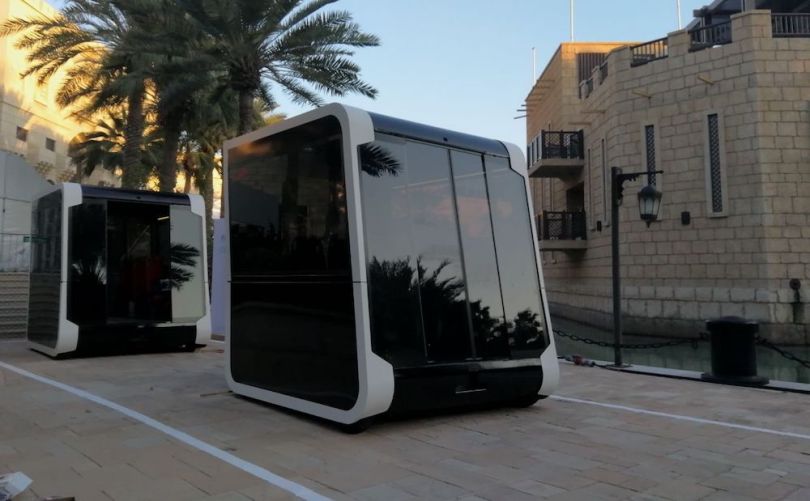 NEXT Future Transportation
Industry: Autonomous Vehicles
Location: San Jose, Calif.
What it does: They might look like high-design shipping containers, but those large black pods pictured above are actually modular self-driving vehicles, able to move along independently or link up in connected, train-like caravans. The design, developed by NEXT Future Transportation, made headlines when it debuted in 2016, and an operable prototype followed shortly thereafter. The company later partnered with deep-learning specialists Digital Barrier to work on integrating embedded CV software. It's now targeting a 2020 release.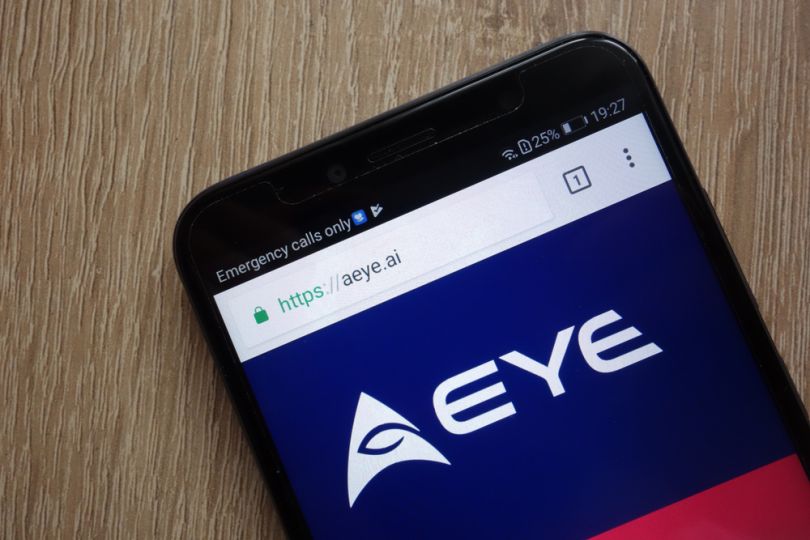 AEye, Inc.
Industry: Autonomous Vehicles
Location: Pleasanton, Calif.
What it does: There are differing opinions among autonomous vehicle developers when it comes to perception technology. Waymo, for instance, favors LIDAR, which uses lasers, mirrors and sensors to measure distances. Tesla, on the other hand, evangelizes about computer vision. AEye Inc.'s iDAR system (get it?) is something of a difference splitter, using machine learning to continually iterate and improve vehicle "vision" while also employing LIDAR-like laser pulses to gather data.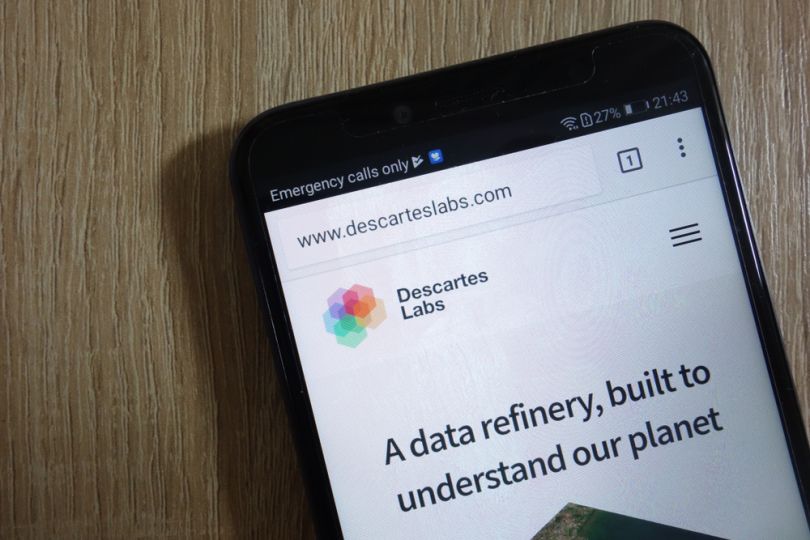 Descartes Labs
Industry: Geospatial Analytics, Agriculture
Location: Santa Fe, N.M.
What it does: Descartes Labs has an irresistible origin story: After branching off from Los Alamos National Laboratory, the company in 2015 used cloud computing and computer vision to mine satellite images and weather data, then map out an estimate of America's upcoming corn yield. The model proved even more accurate than the Agriculture Department's own forecast, moving the market three percent. The company has since continued to build out a massive "data refinery" through which users can apply machine learning to produce their own models.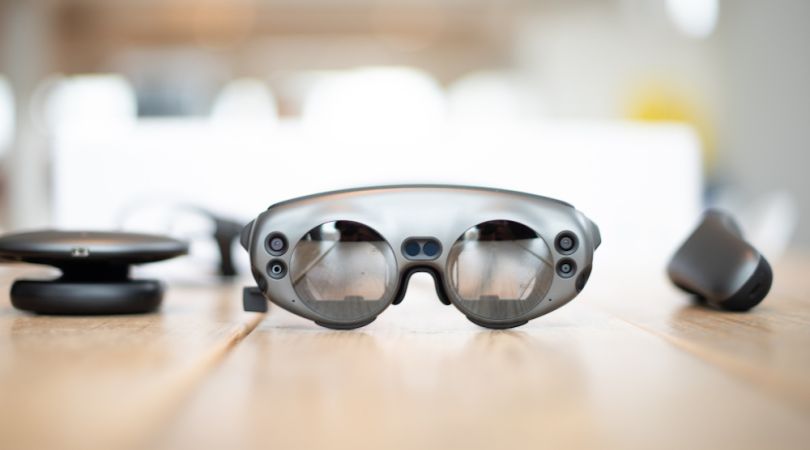 Magic Leap
Industry: Augmented Reality
Location: Plantation, Fla.
What it does: Famously located in the tech hinterlands of south Florida, and once the subject of near-mythological (and partly self-generated) hype, this buzzy startup channels advanced spatial computing into — legend has it — some of the most seamless augmented reality today, namely the Magic Leap One headset. Computer vision developers and calibrators are among the small army of hardware engineers leading it (soon, they promise) beyond the prototype phase.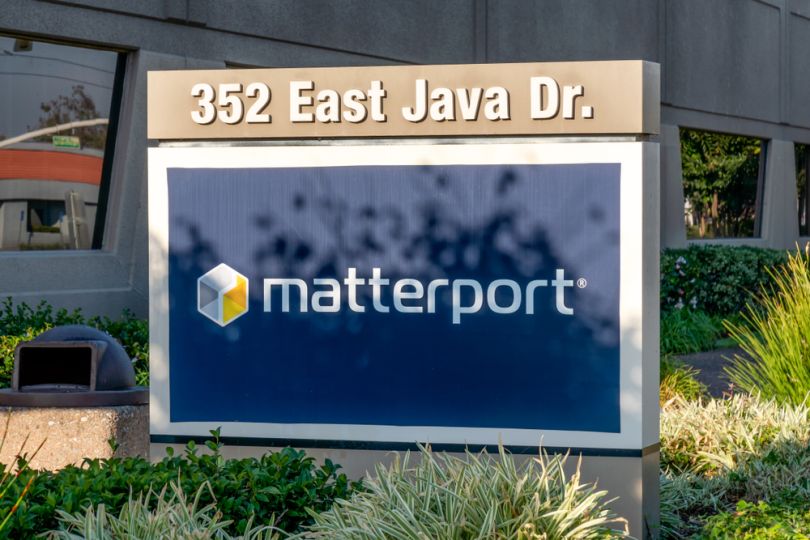 Matterport
Industry: Real Estate, Insurance, Architecture
Location: Sunnyvale, Calif.
What it does: Anyone who's ever been in the market for a new place and squinted through galleries of grainy apartment images on Craigslist understands the use value of an outfit like Matterport. The company's software captures high-quality 3D images and generates virtual tours of interior spaces, giving potential buyers and renters a quick and accurate sense of layout. Besides real estate and architecture, the company — which recently raised $48 million in investment capital — continues to push its software into construction, insurance and other industries. A computer vision team develops CV algorithms to make sure the software understands any given environment, "from small objects captured with mobile devices all the way up to massive stadiums."

Cora
Industry: Furniture Retail
Location: Chicago
What it does: If your space is meant to reflect your personality, and if furniture defines a space, it follows that buyers are way more deliberate when picking out a sofa than, say, a coffee grinder. Startup Cora caters to that impulse, culling sofas (not actual ones) from a variety of retailers and grouping them in a browsable online platform. After shoppers upload an image of the sofa they want, computer vision-assisted AI presents a slate of options that match that piece's aesthetic.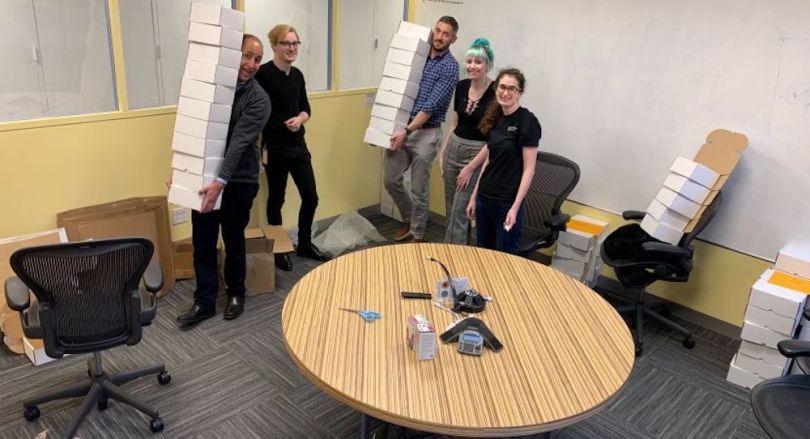 WEVO
Industry: Marketing, Conversion Rate Optimization
Location: Boston
What it does: Nearly three-quarters of companies rank lead conversion as their top priority, well ahead of traffic growth and boosting sales from existing customers, according to Hubspot research. WEVO aims to better serve that widespread want by using AI to forecast the conversion rates of pages before they actually go live. After inputting data like site demographics, an existing page template and the page template of a competitor, WEVO's tool — which incorporates CV algorithms to "consider" the inputted pages — predicts conversion. No traditional A/B testing required. 

Hover
Industry: Home Improvement
Location: San Francisco
What it does: Co-founded by a former Intel engineer and Department of Defense consultant, Hover lets renovation-minded homeowners whip up a 3D digital doppelgänger of their home by snapping photos with a smartphone. Users upload images into the app, then advanced CV generates the 3D model, through which homeowners, contractors or (in the case of damage assessment) insurance adjusters can virtually stroll. Partnerships with the likes of Home Depot mean potential buyers can visualize updates like roof and wall finishes with greater clarity.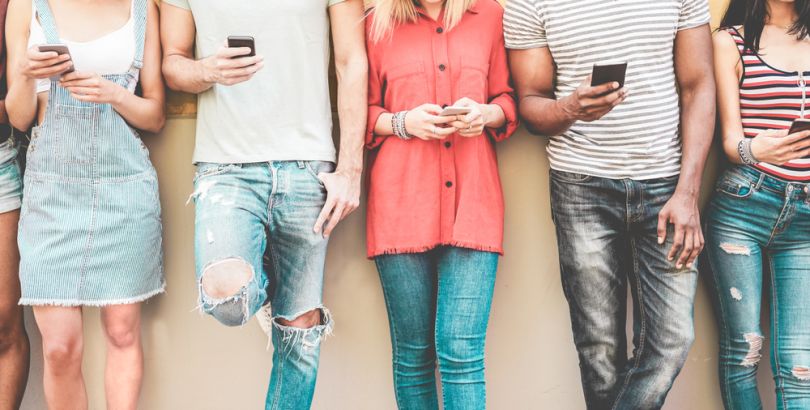 Zyper
Industry: Marketing
Location: San Francisco
What it does: From the Beyhive to Beliebers to Barbz, this is truly the age of outsize devotion. That kind of hyper-loyal fandom also extends to brands. Zyper — founded by Amber Atherton, a former reality-TV star who always maintained a focus on enterprise and tech — uses a combination of natural language processing and computer vision to help companies home in on their most dedicated fans. Those loyalists then connect and amplify their enthusiasm during brand-building campaigns, allowing companies to engage with increasingly ad-averse, authenticity-hungry consumers.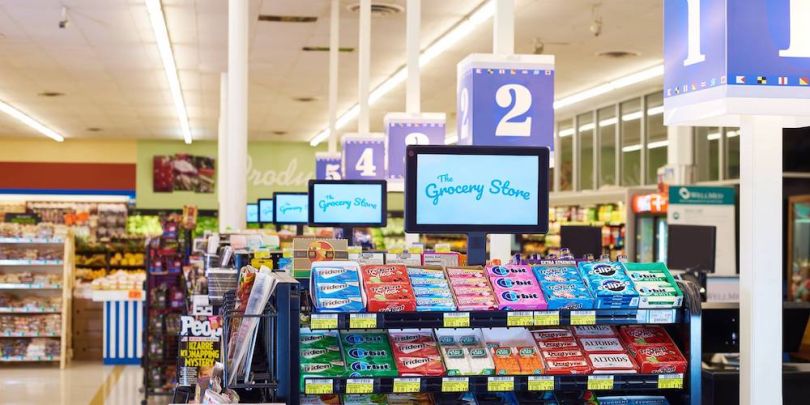 Popspots
Industry: AdTech, Grocery
Location: Austin, Texas
What it does: That empty magazine display at your supermarket checkout aisle isn't only an eyesore, it's a money pit. Grocers lose out on some $500 million in revenue every year due to point-of-sale displays that are un-stocked or mis-shelved, according to Austin startup Popspots. The company's AI-powered smart displays self-monitor in order to better manage inventory and convert sales that might otherwise be lost.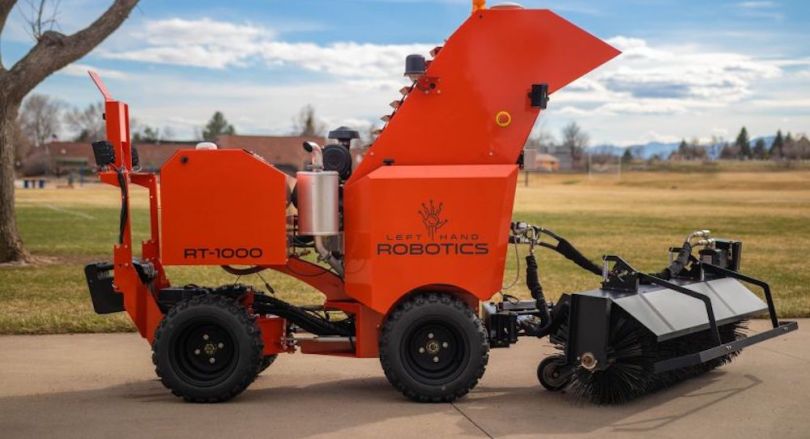 Left Hand Robotics
Industry: Robotics, Snow Removal, Landscaping
Location: Longmont, Colo.
What it does: Former Chicago Mayor Michael Bilandic famously lost his mayorship after presiding over woefully insufficient snow plowing during a monster blizzard in 1979. But city officials in Longmont, Colorado, apparently know better. This past winter, they brought in high-tech reinforcements: the town's resident snow-removing robot builders Left Hand Robotics. LHR's self-driving SnowBot uses GPS to plow routes that are established on foot during non-snowy seasons, employing LIDAR cameras to avoid unidentified objects. A CV upgrade is now under way.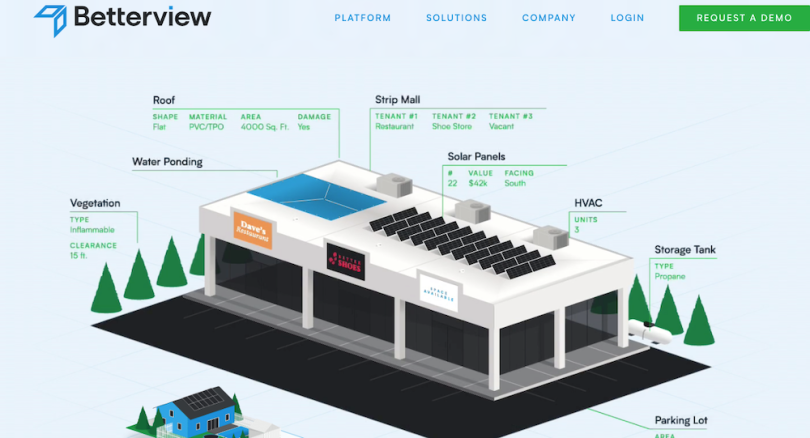 Betterview
Industry: Building Inspection, Insurance
Location: San Francisco
What it does: Drones are pretty much de rigueur tools for major insurance companies when it comes to property inspection, because they can safely view and record hard-to-reach areas. Using software that analyzes aerial and satellite footage and instantly detects red flags, Betterview floats the concept a bit higher. By running its database of one million-plus roof images through machine learning analysis, for instance, the platform can reportedly diagnose roof damage, tree overhang, ponding, rust and other issues.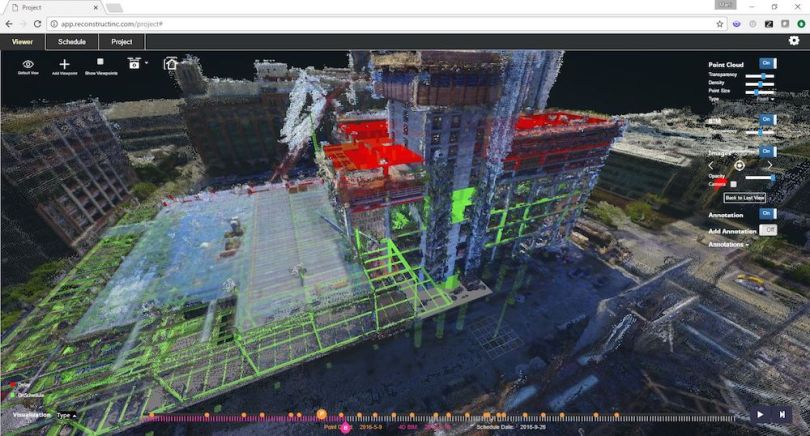 Reconstruct
Industry: Construction
Location: Champaign, Ill.
What it does: Founded at the University of Illinois-Champaign, Reconstruct has become a leading player in AI-assisted construction management. The company uses drones and cameras to gather data, then generates building-information modeling and schedules projects. Users can virtually assess project steps before they're launched, and project members can remotely keep tabs once ground is broken. A fresh round of investment capital will help the outfit expand its to Chicago, Texas, New York and Tokyo.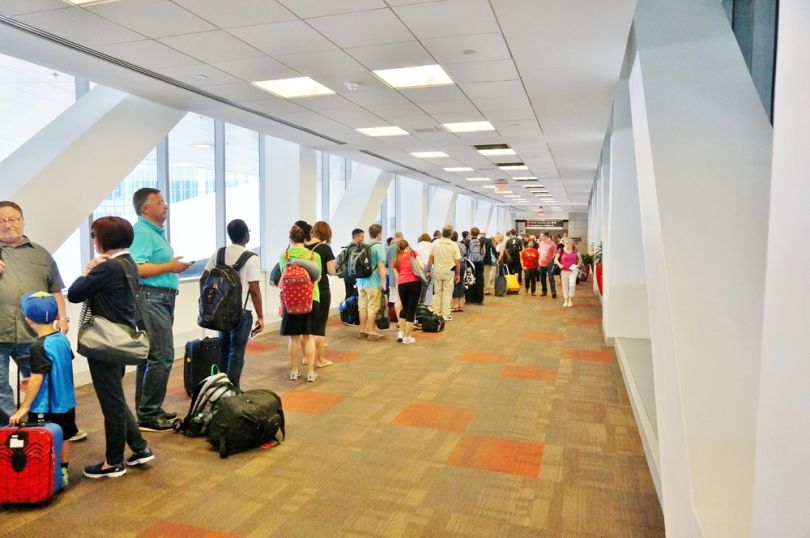 Evolv Technology
Industry: Security Screening
Location: Waltham, MA
What it does: Anyone who has ever contended with Disney World-esque lines at TSA gates has pined for someone to build a better airport security mousetrap. CV/AI, like the kind employed by Evolv Technology, may prove a feasible fix. The company's portable Evolv Edge system purportedly screens 800-plus people per hour (no need to empty pockets), and also uses facial recognition to prohibit banned parties. So far it's in only one American airport, Oakland International, where it was installed last year to handle employee screenings.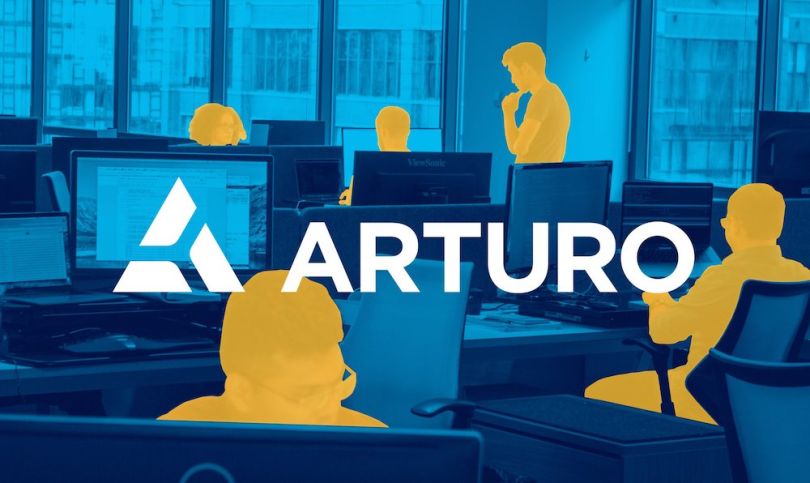 Arturo
Industry: Insurance
Location: Chicago
What it does: Like Betterview, Arturo also uses CV and analyzes aerial footage to assess properties. But this startup flips the script a bit in that it was developed in-house by an insurance-provider parent company, American Family Insurance, rather than by an outside firm. "Building an AI analytics company directly inside your ideal customer and immediately next to the highest value problems that can generate significant value is the dream for any CEO," Arturo CEO John-Isaac Clark said in a May release.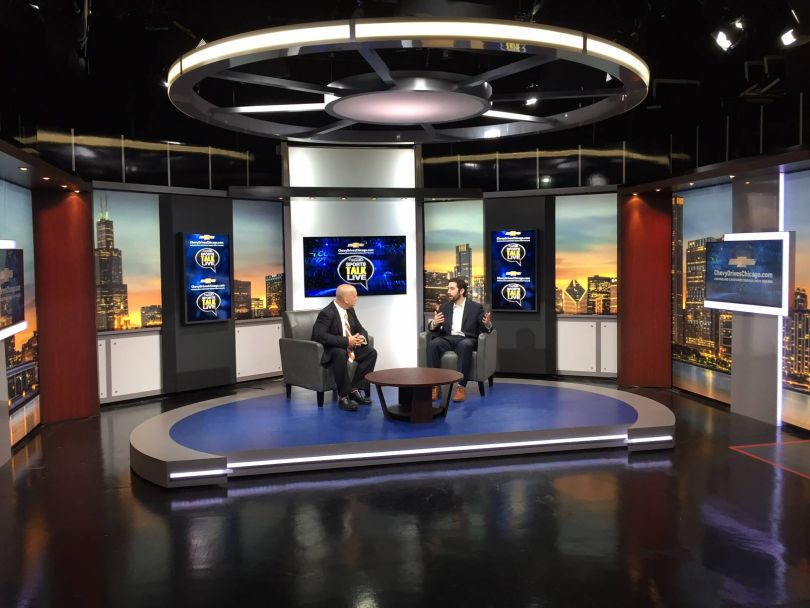 Block Six Analytics
Industry: Sports, Campaign Measurement
Location: Chicago
What it does: As mentioned above, CV-enabled machine learning is now a non-negotiable in the sports world when it comes to player tracking, but that's far from the case when it comes to franchises tracking another huge revenue generator: sponsorships. Block Six Analytics (whose founder, Adam Grossman, is a regular at the industry-leading MIT Sloan Sports Analytics Conference), employs the technology to recognize people and logos. It also gauges metrics like social media sentiment and traditional media face time.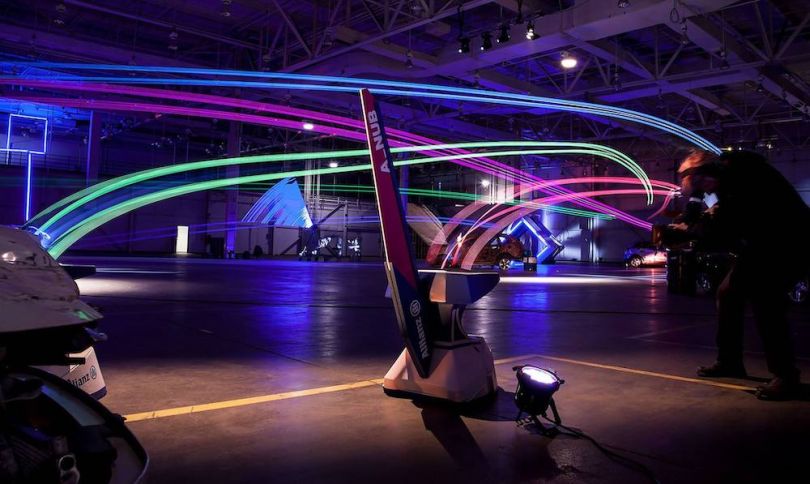 Drone Racing League
Industry: Sports
Location: NYC
What it does: The intersection of sports and CV is hardly unique to the traditional confines of ballparks and basketball arenas. Drone racing — in which professional drone pilots compete against each other as well as AI-enabled autonomous drones across neon-drenched courses — is one of the fastest-growing sports today. Exhibits A and B: the Drone Racing League has a broadcast partnership with NBC and Twitter, and a September race is slated to be staged live at the 48,519- capacity Chase Field in Phoenix.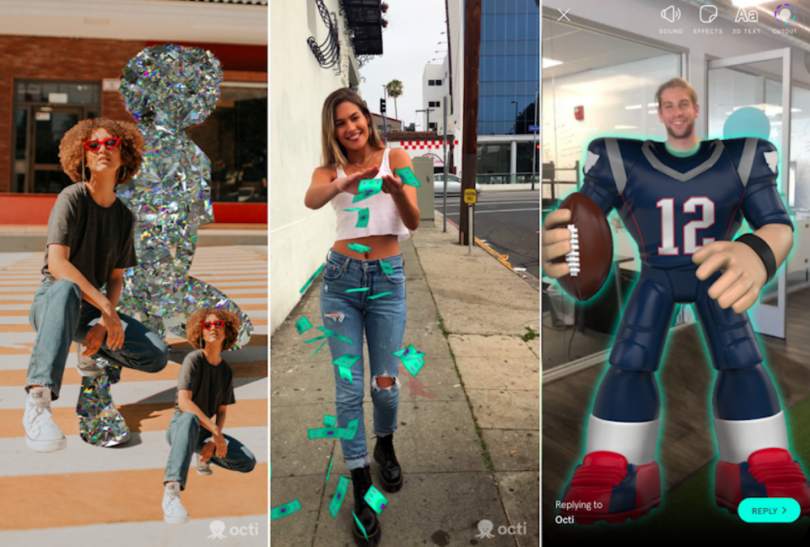 Octi
Industry: Augmented Reality
Location: Los Angeles
What it does: Last year, augmented video startup Octi announced a big partnership with the NFL players' association that will allow fans to connect with digital-avatar versions of football stars. With a computer vision-enabled video platform that "understands" human movement, think Instagram cat filters on steroids.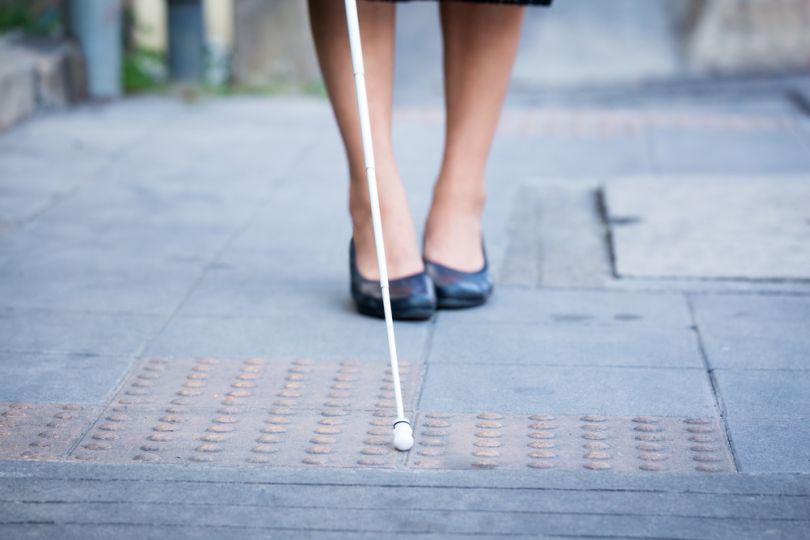 Aira Tech Corp
Industry: Disability Assistance
Location: La Jolla, Calif.
What it does: Propelled by investment from the late serial entrepreneur Larry Bock, whose macular degeneration left him legally blind before the age of 30, this app-based startup pairs visually impaired people with trained "seeing eyes" that help users navigate a task. (It operates similarly to Be My Eyes, though Aira employs paid guide specialists rather than pooling volunteers) Aira's next frontier? Using AI and computer vision to learn and chart users' regular routes.

Aila Technologies
Industry: Retail Hardware
Location: Natick, Mass.
What it does: Traditional brick-and-mortar retail usually isn't the first thing one thinks of when it comes to computer vision. But some retail hardware providers, like Aila Technologies, are combining the in-store experience with the new machine-learning reality. Aila makes customer-facing kiosks (product search, self-checkout and price check) and handheld scanners (inventory management and mobile point-of-sale) that use CV to optimize scanning functions.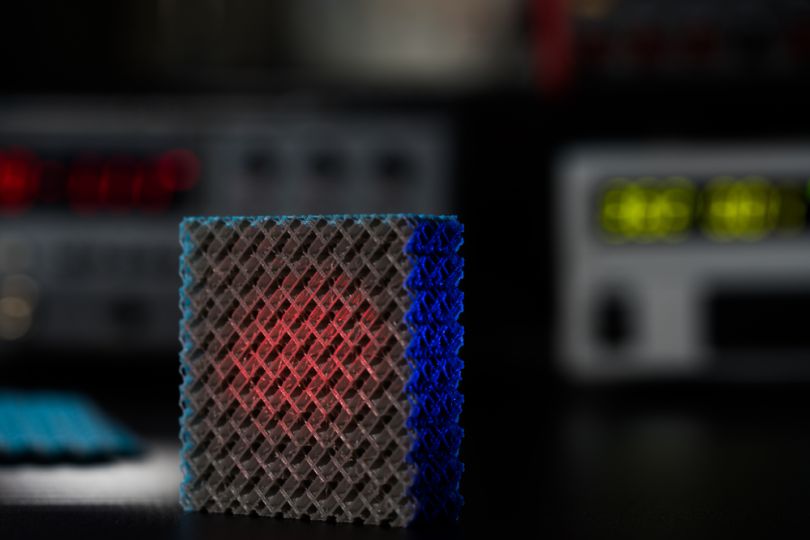 Lumotive
Industry: Autonomous Systems, Robotics
Location: Bellevue, Wash.
What it does: The Bill Gates-backed startup Lumotive aims to work around the bulky-and-breakable nature of LIDAR by using metamaterials — microscopic structures engineered to feature non-naturally occurring properties, in this case a liquid-crystal metasurface. That surface, in turn, creates a beam-steering chip and computer vision-like radar that foregoes the laser beams of traditional LIDAR. It's brow-furrowing stuff, to be sure, but an interesting twist in the realm of autonomous vehicle development.
OnSiteIQ
Industry: Construction
Location: NYC
What it does: OnSiteIQ founder Ardalan Khosrowpour said last year that he's doing his part to makes the technologically antiquated construction industry far more digitized. OnSiteIQ conducts walkthroughs of constructions sites using 360-degree cameras. Computer vision then integrates the array of visual data directly into large-scale, 3D digital floor plans.
Images via Shutterstock, social media and company websites.