Balancing Act: 16 Tech Companies That Make Work-Life Balance a Priority
What does it actually mean when a company says it provides a "great work-life balance"? Does it mean unlimited PTO? Flexible schedules? Generous parental leave? Truth be told, every company's definition of work-life balance varies. What we can say for sure is when companies remember the human side of their business, rather than just the bottom line, good things happen. 
Organizations that give their employees ample time off, in-house amenities, opportunities to bond with co-workers and flexible work schedules are seeing tremendous benefits. Not only have overall happiness levels increased in companies that offer tremendous perks and benefits as a way to create a work-life balance, but rates of employee burnout and negative health conditions like chronic stress and depression, have plummeted.    
There isn't a magic formula for creating a healthy work-life balance, but these 16 companies get an A for effort. From very generous PTO policies to company-wide social events and thoughtful healthcare coverage, these organizations are putting employee-first policies in place.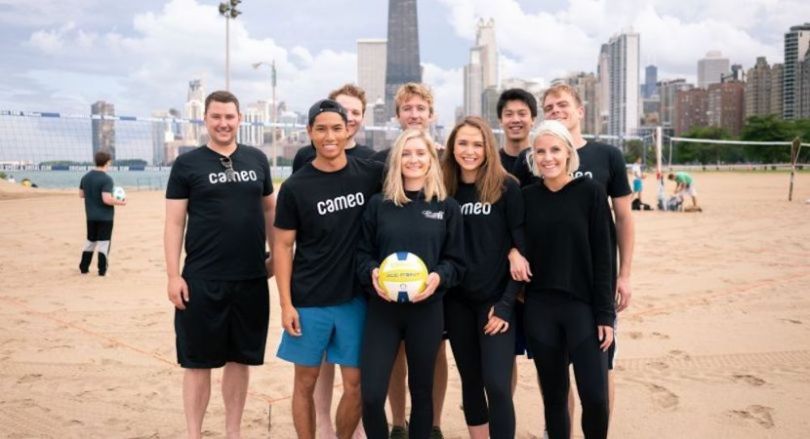 Cameo
Location: Chicago
Industry: Consumer Web + Social Media
Local employees: 85
What it does: Have you ever wanted a birthday shoutout from NFL legend Brett Favre? Maybe some words of encouragement from Harry Potter star Tom Felton? With Cameo, celebrities set their own rates and people can book them to make personalized videos. The site is full of thousands of bookable celebrities ranging from actors to musicians and even YouTubers.  
How Cameo Promotes Work-Life Balance:
There are a ton of perks that promote a healthy work-life balance at Cameo, like unlimited PTO, a flexible work schedule, in-person team lunches, happy hours and comprehensive health benefits.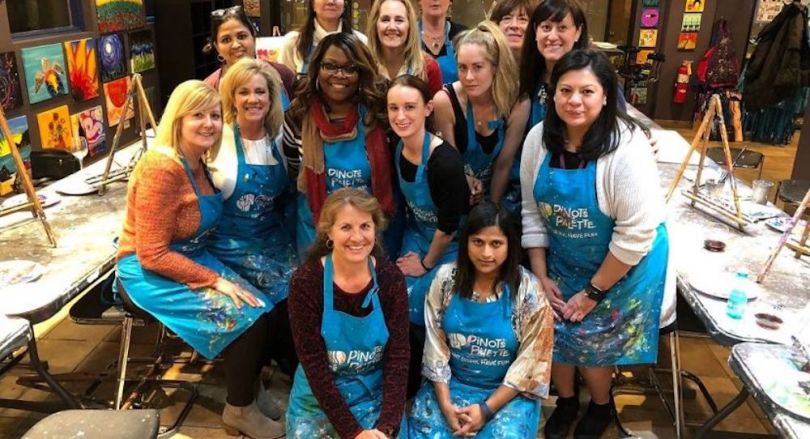 Ensono 
Location: Downers Grove, Ill.
Industry: Cloud + Information Technology
Local employees: 440
What it does: Ensono provides hybrid IT solutions ranging from mainframe to cloud and managed infrastructure. In addition to building solutions for managing IT environments, Ensono also offers consulting and advisory services that range from IT assessments to cybersecurity strategy building.
How Ensono Promotes Work-Life Balance:
Ensono promotes a work-life balance through a variety of cool perks like sabbatical leave, paid volunteer days, performance bonuses and a slew of healthcare options.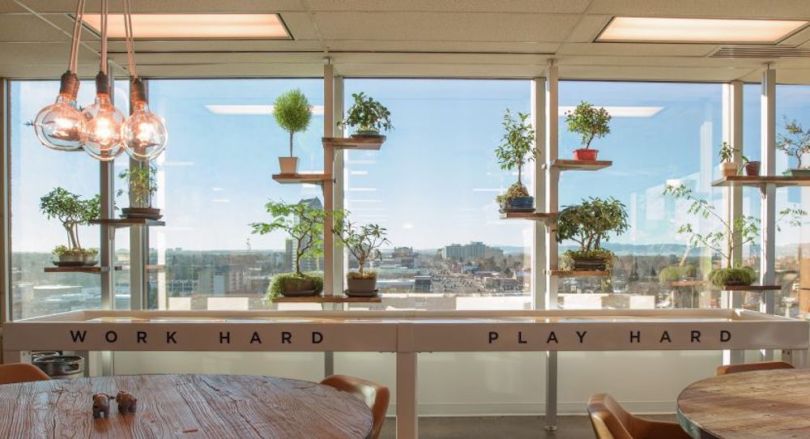 Traveler's Haven 
Location: Denver
Industry: Travel
Local employees: 150 
What it does: Traveler's Haven is a national provider of corporate apartment rentals with housing options available in over 5,000 cities nationwide.
Everyone has a different definition of what work-life balance means. What does it mean to you?
"My work-life balance is the ability to be passionate about both work and life away from work. My purest source of passion is derived from providing for and spending time with my daughter. As a father, husband and leader it can be difficult to be the best at all three simultaneously.
I am fortunate to love my work, be part of a company that values family, and find joy working with my colleagues. I find balance in compromise and dedication, and by surrounding myself with good people that have common goals and states of mind." - Daniel Jagd, VP of Strategic Relations. 
How does your attitude toward work-life balance trickle into the culture of your team or company?

  
"I have strong relationships with my peers as a result of the collaborative company culture and optional social activities we make an effort to offer. Simple things like a Wednesday night softball league with coworkers, or having a "roundtable" beer after work to meet new hires and reminisce about the old days go a long way to build bonds and a sense of togetherness."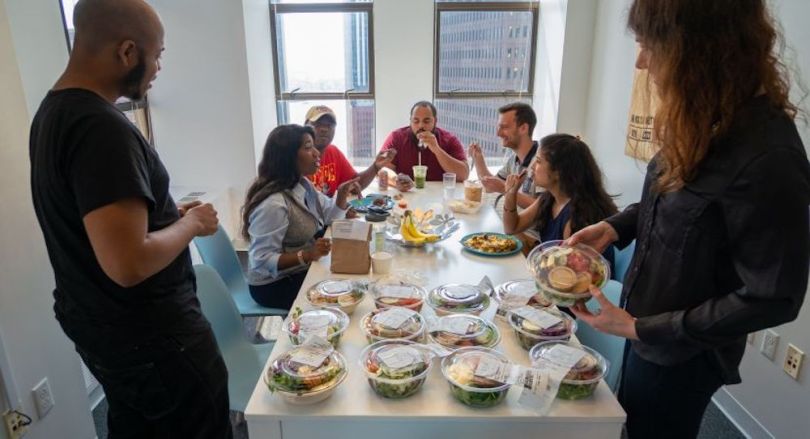 DailyPay 
Location: New York
Industry: Fintech + HR Tech
Local employees: 150
What it does: Instead of waiting for a paycheck every few weeks, DailyPay allows employees to choose when they want to be paid. Employees accrue their money in an account for each active hour they work and then they can choose how much money they want to take out at any time. When paycheck time comes around, all the money that was taken out via DailyPay is automatically deducted from the overall check so there's no confusion or loss of money.
How does healthy work-life balance affect the company?
"Like most companies scaling rapidly and growing at an exciting pace, the DailyPay team works very hard. We provide for and encourage balance with unlimited PTO and a culture of celebrating great accomplishments through awards, happy hours and team outings. It provides for a healthy balance that aligns with our principle that we are only as good as our employees." - Mariele Marki, Head of Employer Brand & Culture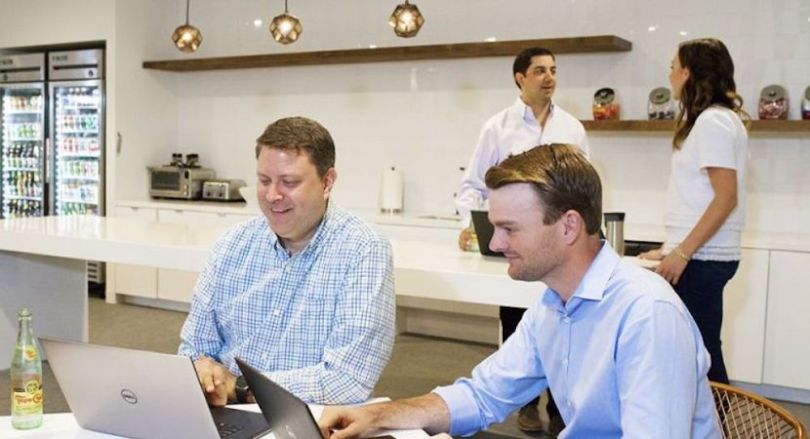 Amherst 
Location: Austin, Texas
Industry: Real Estate + Fintech
Local employees: 350
What it does: Amherst is a real estate investment and advisory firm leveraging data and quantitative modeling designed to drive better ROIs for investors. Amherst currently has three different services, including one that invests in single family homes, one that invests in commercial real estate and another that invests in real estate securities.
What are some of the most notable perks and benefits Amherst offers that support employees outside the office?
"To reward employees for their hard work and promote a work-life balance and wellbeing, we offer a generous and flexible PTO policy where we want people to relax and decompress without thinking about work. We also offer maternity and paternity leave, encourage wellness activities, and host social gatherings and out-of-office events like karaoke, golf and more. We know what it's like being a part of a busy family, so we offer flexible scheduling which makes everyone's lives easier." - Austen Carey, Director of Talent Acquisition.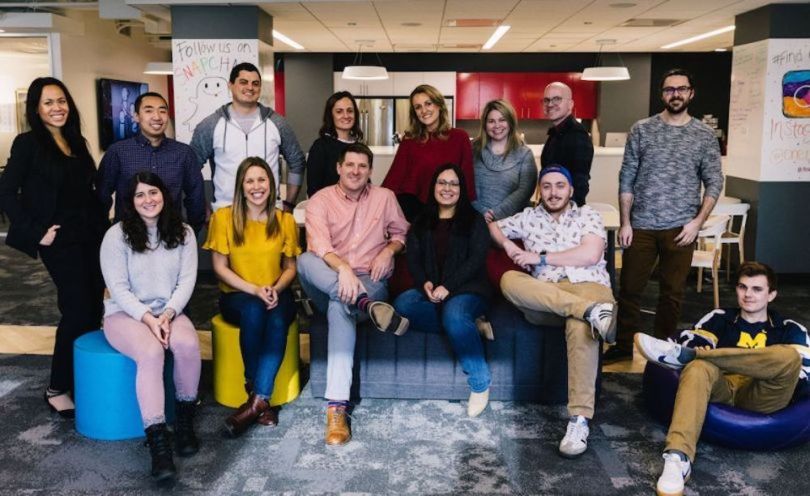 One North Interactive 
Location: Chicago
Industry: Agency + Professional Services
Local employees: 81
What it does: One North Interactive creates individualized digital experiences for the professional services industry. The agency integrates strategy, UI/UX design and different applicable technologies into each digital experience. One North has worked with professional service industry giants like Sidley, Skadden and Plante Moran to boost their digital experience and create a more engaging experience for users.     
How One North Interactive Promotes Work-Life Balance:
One North Interactive promotes a healthy work-life balance by offering comprehensive health benefits, childcare stipends, an onsite gym and a generous four weeks of PTO.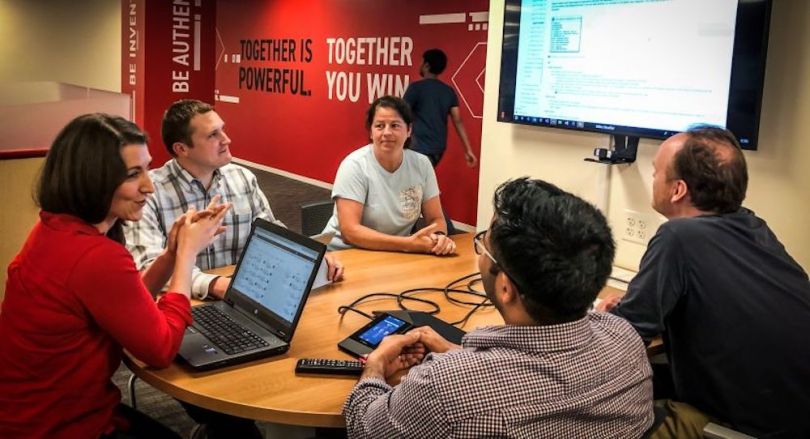 CSG 
Location: Chicago
Industry: Marketing + On-Demand + Software
Local employees: 248
What it does: CSG helps companies launch and monetize their digital content and services. The company's cloud-based software solutions range from monetization to revenue management and customer experience tools designed to help manage costs, time spent on getting to market and overall user experience. 
Why is work-life balance so important?
"I think it all boils down to the fact that 'the grind' is not conducive to producing quality work or inspired employees. It's very apparent that CSG understands this and encourages us to pursue our interests, manage our time, and, most importantly, leave work at the office." - Andrew Brown, Talent Acquisition Brand Strategist. 
What measures does CSG International take to maintain a good work-life balance?
"If your work is in order, you are trusted to manage your day, no counting hours or looking down on taking a break. In fact, it's often encouraged, even if a break just means a quick game of ping pong or grabbing a tasty bagel."
Heartbeat 
Location: Venice, Calif. 
Industry: Adtech + Marketing Tech
Local employees: 25
What it does: Heartbeat is a platform for online influencers to research, connect with and promote brands across their social channels. With the company's dashboards, brands can track sales and conversions of an influencer's content so they know the true value they are receiving. Global brands like Dunkin, Toms, Bose and drybar have all used Heartbeat to meet influencers who can promote their brands.    
How does Heartbeat encourage employees to create a healthy [work-life] balance? 
"Heartbeat encourages us to have a healthy work-life balance so that we can perform at our highest level while we are at work. They create a good balance of fun and hard work at the office so that morale stays high and people remain engaged and excited about being here. Things like team lunches on the roof deck (which overlooks the ocean), group fitness classes and our recent company retreat to Temecula are great ways of bringing us together. Having these fun elements interspersed with our work sprints helps everyone feel recharged." - Mary Stuart Deibel, Director of Partnerships.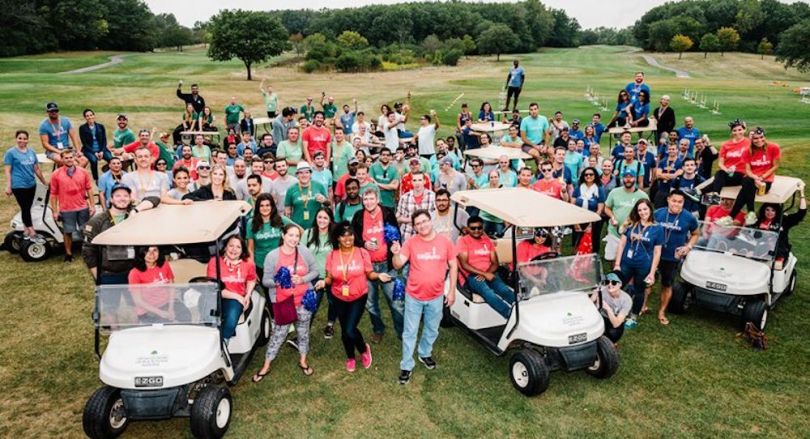 GoHealth 
Location: Chicago
Industry: Healthtech
Local employees: 500
What it does: GoHealth aims to streamlines the health insurance process for both consumers and carriers. Through the platform, consumers can compare health insurance quotes and buy online. For carriers, GoHealth offers tools that help them engage and retain members. 
What measures does GoHealth take to maintain a good work-life balance?
"As a health-conscious company, we recognize that mental and physical well-being are equally important. During office hours, we offer free group Pilates classes, haircuts and nail treatments so our employees can take care of themselves without needing to take time off." - Michael Mahoney, Senior VP of Marketing
How has this allowed employees to follow their passions?
"Enabling our employees to have a great work-life balance has allowed our employees to pursue passions unrelated to work. One of our employees, Joseph, coaches collegiate wrestling at the University of Chicago. Another employee, Curtis, is a martial arts instructor. Yet another, Lauren, co-founded the Brain Research Foundation Young Leadership Board in her time outside of work."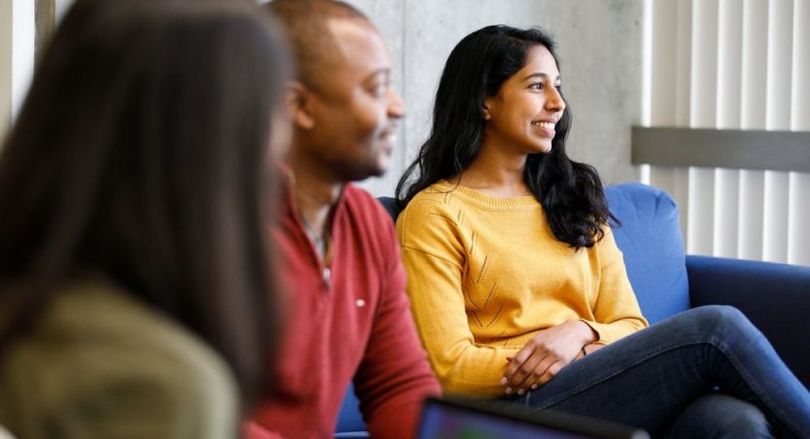 Panorama Education 
Location: Boston
Industry: Edtech + Software
Local employees: 125
What it does: Panorama Education's platform is designed to help educators use data to support student's needs and improve schools. The platform includes a social-emotional learning dashboard, which helps measure and track a student's social and emotional wellbeing so they can be successful in class. Additionally, the "Student Success" dashboard tracks students' progress across academic, attendance and learning levels with the goal of getting them the proactive help they need.
How does the company foster work-life balance so you can spend time with your children and/or loved ones?
"We have unlimited vacation and it's not just a perk we use to hook candidates. We're encouraged to take time off to recharge. We can work remotely when we need or want to. If I need an hour or two in the morning to take my kids to the doctor or go to their school, I just let people know and make sure all of my responsibilities are covered. It's understood that our children are the most important part of our lives. The nurturing of children is a deeply held value at Panorama." - Mitch Peabody, Engineering Manager.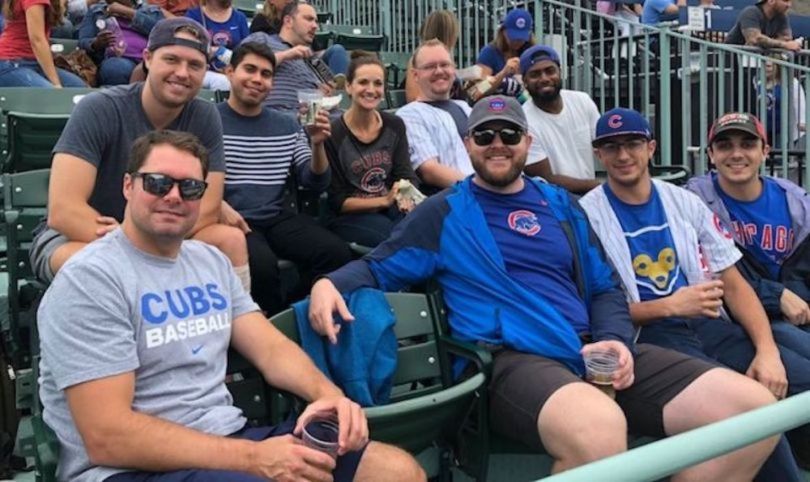 NowSecure
Location: Chicago
Industry: Mobile + Cybersecurity
Local employees: 60
What it does: NowSecure creates mobile app security testing software that assesses an app's security protocols in less than an hour. The company has provided automated security testing, penetration testing and risk intelligence data to global brands like Shell and Kellogg's.
How NowSecure Promotes Work-Life Balance:
NowSecure makes sure work-life balance is a priority with flexible work-from-home policies, video game competitions, a vast 401(k) plan, health benefits and company outings.
Affinitiv 
Location: Chicago
Industry: Adtech + Automotive
Local employees: 200
What it does: Affinitiv is a marketing technology company for auto manufacturers, dealership groups and individual dealers. The company's digital maketing suite of tools is designed to help companies in the auto industry reach more customers.  
How Affinitiv Promotes Work-Life Balance:
Affinitiv gives employees a meaningful work-life balance through perks like an on-site gym, progressive parental leave, remote working options, unlimited PTO and paid volunteer days.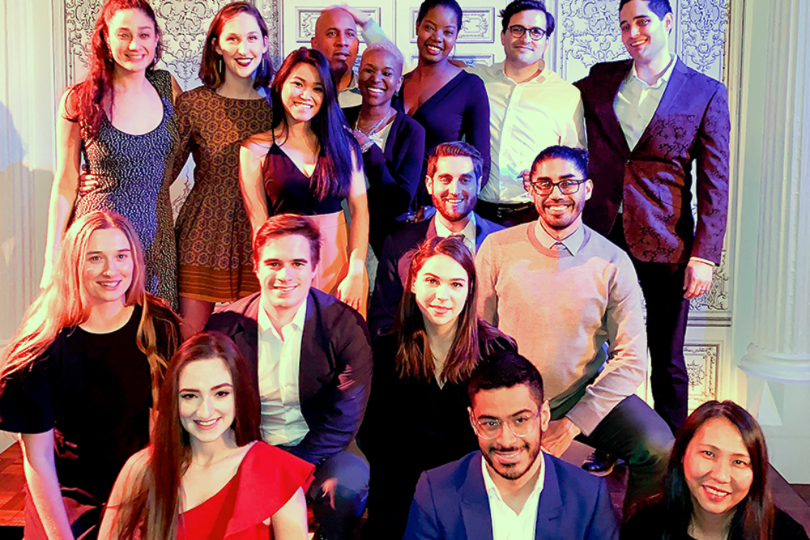 Amplicare 
Location: New York
Industry: Healthtech
Local employees: 21
What it does: Amplicare is a decision automation platform for pharmacies. Its suite of tools is designed to help manage patients in-workflow, automate refill reminders, assist patients in choosing optimal plans and can even make personalized supplement recommendations based on a patient's medication history.  
How does healthy work-life balance affect the company?
"Maintaining a healthy work-life balance helps increase productivity, attendance and overall employee health. It is also an essential part of creating a happier and less stressful work environment." - Kayann Imari, Executive Assistant. 
How do you encourage employees to create that balance?
"With everyone connected all the time, we know it can sometimes be difficult to take a step back. So we make a deliberate effort to check in with our team members to make sure they are taking some downtime for themselves. We've created a comfortable work space that allows people to unplug and take breaks when they need to — and we encourage them to do so. We also have an open-door policy so people are empowered to bring any issues forward. This really helps us find out and meet the needs of the team."
Payformance Solutions 
Location: Chicago
Industry: Healthtech + Machine Learning
Local employees: 10
What it does: Payformance Solutions' platform, TrustHub, is designed to make it easier for healthcare payers and providers to transition to value-based payment models. The platform aims to help stakeholders plan, negotiate, operate and optimize their programs so healthcare companies can offer a better quality of care.  
How Payformance Solutions Promotes Work-Life Balance:
In order to give its employees peace-of-mind, Payformance Solutions promises group trips to the beach and happy hours. Additionally, employees can balance work and life with 100 percent covered health insurance, a 401(k) match, unlimited PTO and financial support for continuing education.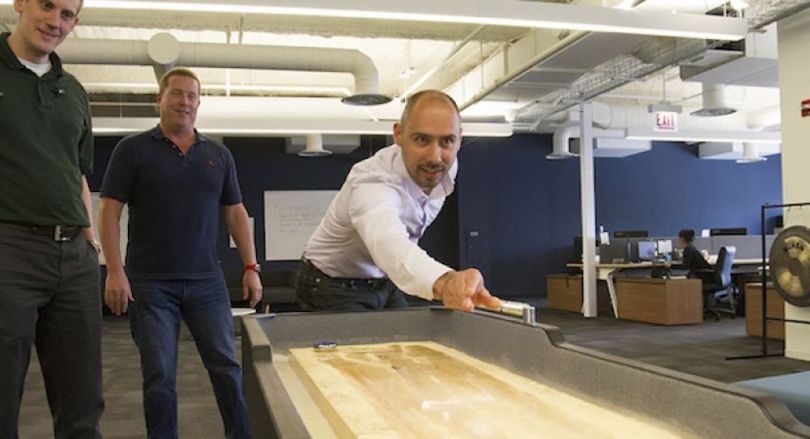 Networked Insights 
Location: Chicago
Industry: Big Data + Marketing Tech
Local employees: 63
What it does: Networked Insights is a big data platform designed to help marketing teams gain better audience insights. The company can build profiles of audiences (Millennials, athletes, new parents, etc.) and suggest content strategy that may better convert these demographics to paying customers.  
What measures does Networked Insights take to maintain a good work-life balance?
"Championing our values has led to a culture of self-accountability, and with that comes the freedom for every individual to be responsible for their own time. To stand behind that approach, Networked Insights offers unlimited PTO, freeing up all our colleagues from tracking time off, attendance and billable hours. This allows everyone to fully focus on achieving personal growth and business success.
Our fast-paced environment is at times challenging, but we have built in the infrastructure to easily work remotely, and provide a meditation space, yoga classes, games like ping pong and shuffleboard and even workday volunteer opportunities to help colleagues decompress and collaborate beyond just business endeavors." - Chris Woody, Director of Partner Strategy.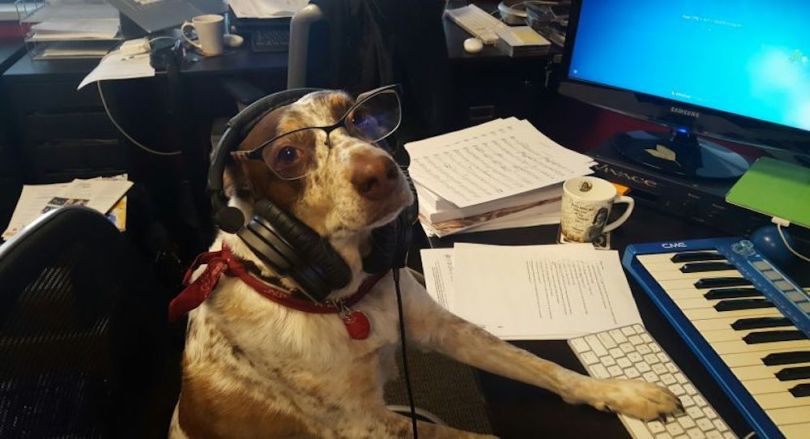 MakeMusic 
Location: Boulder, Colo.
Industry: Music + Software
Local employees: 25
What it does: MakeMusic creates a variety of music software technology. One of the company's tools is "SmartMusic," an interactive software designed to  create the ideal band practice environment for bands, orchestras or choirs. Another tool, "Finale," gives composers, students and teachers the ability to create, edit, print and publish musical scores.
Everyone has a different definition of what work-life balance means. What does it mean to you?

  
"My definition of work-life balance is "getting priorities right." People should be able to live their lives and have the ability to participate in important events, even if that means taking some hours off work or making time up later or earlier in the day. Missing a weekday wedding or the ultrasound of your baby's gender is something that should never happen, and we make sure our colleagues understand that!"
How does your attitude toward work-life balance trickle into the culture of your team or company?
"My team understands, appreciates and utilizes our work-life balance ideals and it creates a productive, joyful work environment. For one of my coworkers, that takes the form of working from home two days a week to spend time with his daughter and wife during the day and catch up on work in the evening. For others, it's flexible work hours for coming in and leaving the office… Everyone here understands that people lead different lives and have different needs, and we support each other's needs to promote a happy, healthy work and personal life." - Ashley Litwack, Engineering Team Lead.
Images via featured companies, social media and Shutterstock.