32 Tech Companies in Washington, D.C. Turning the Capital Into a Leading Tech Hub
Updated:
September 16, 2021
Updated:
September 16, 2021
As the nation's capital, Washington, D.C. sits at the crossroads of commerce and invention. While the city may be mostly known as a political playground, it's not merely lawmakers and activists stalking its historic streets. In truth, Washington has been one of the cities at the helm of the tech revolution for the past several decades. According to a recent CBRE report, the city ranks third in the nation for its ability to attract and foster tech talent, making the city a fierce contender to become the nation's leading tech hub — and a female-dominated one at that. SmartAssets ranked the district as number one on its list of Best Cities for Women in Tech in 2018. But the stats don't stop there. In fact, it's the leading city in the country for African American entrepreneurs, according to Tech.co. 
Given Washington's reputation as a progressive, millennial-focused metropolis, it's no surprise that many innovative startups are planting roots in the city. These fledgling companies are joining the ranks of tech leaders who have called Washington home for decades such as EastBanc Technologies and Athenium Analytics. The city's tech community spans a diverse range of industries, with a significant amount of companies hailing from the clean energy sector in particular. Despite the disparities among them, Washington's tech residents are united by their ambitious desire to transform people's lives and redefine industries. Here's a look at 32 tech companies located in the heart of Washington doing their part to turn the nation's capital into a tech leader. 
Tech Companies In DC To Know
EVERFI
LivingSocial
Arcadia
CleanChoice Energy
Clutch
GovBrain
Mapbox
Babyscripts
Civis Analytics
Matillion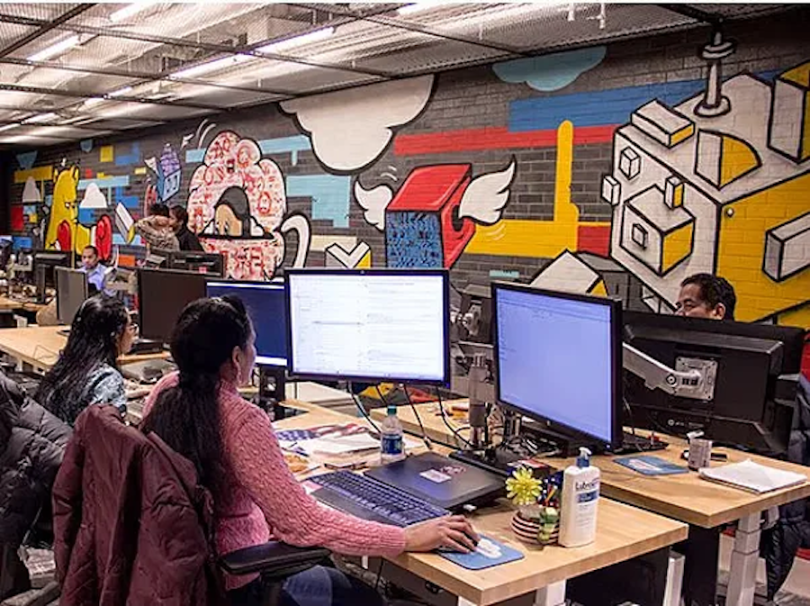 Founded: 1994
Focus: Banking + Fintech
What they do: Capital One is dedicated to consumers who find themselves on the go, and this commitment has taken on the form of enhanced digital products. Customers can protect their information with virtual card numbers while shopping online, through the bank's mobile app, or through a digital wallet. In addition, cloud technology resolves issues faster and creates added convenience for customers. 

Founded: 1964
Focus: Aviation + Information Technology
What they do: Intelsat understands what it takes to deliver fast online connections and has now expanded its reach within the aviation industry. The organization continues to develop high-speed internet results, improving customer experiences and airline safety standards. With real-time information and speedy streaming services, flight team members can monitor conditions while passengers settle in for a smooth journey.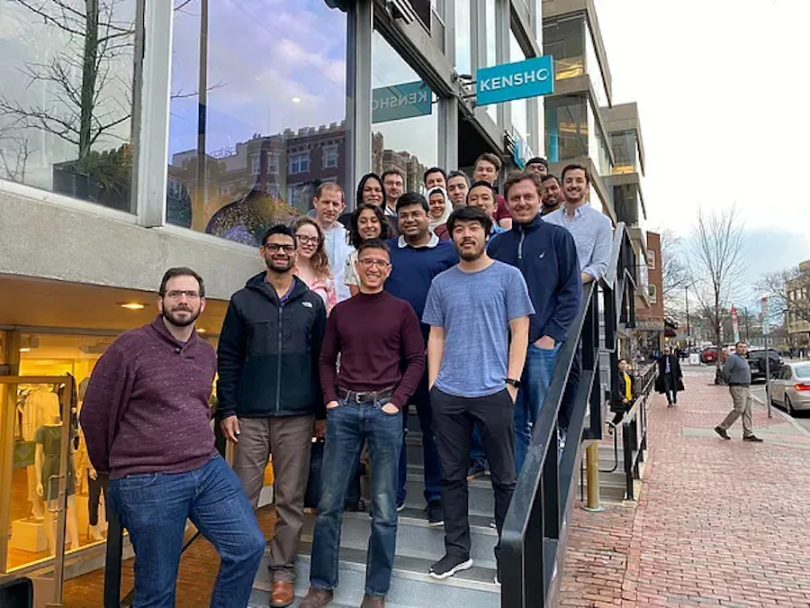 Founded: 2013
Focus: Artificial Intelligence + Data Analysis
What they do: Learning how to navigate complex and sometimes messy data sets has become imperative for many companies, so Kensho has designed cutting-edge solutions. Tapping into the data of S&P Global, the organization is able to reconfigure and sift through information with advanced machine learning technology. With Kensho's solutions and the latest abilities of artificial intelligence, companies can analyze data faster than ever.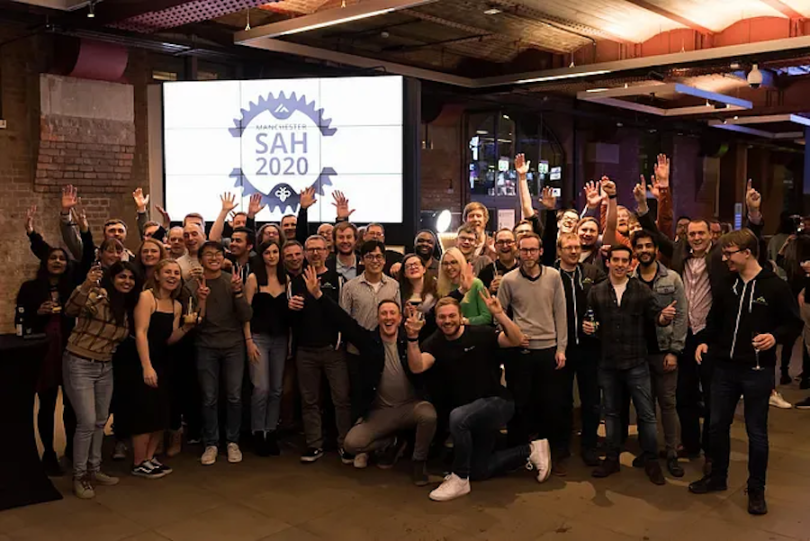 Founded: 2011
Focus: SaaS + Fintech
What they do: One can never have too much data, but it could become a problem if a company doesn't know how to store it. Matillion provides an efficient way to organize data through a cloud-based platform, which allows businesses to arrange their information and collaborate with other cloud platforms. A clean and agile data set empowers companies to locate solutions and move forward at a more rapid pace.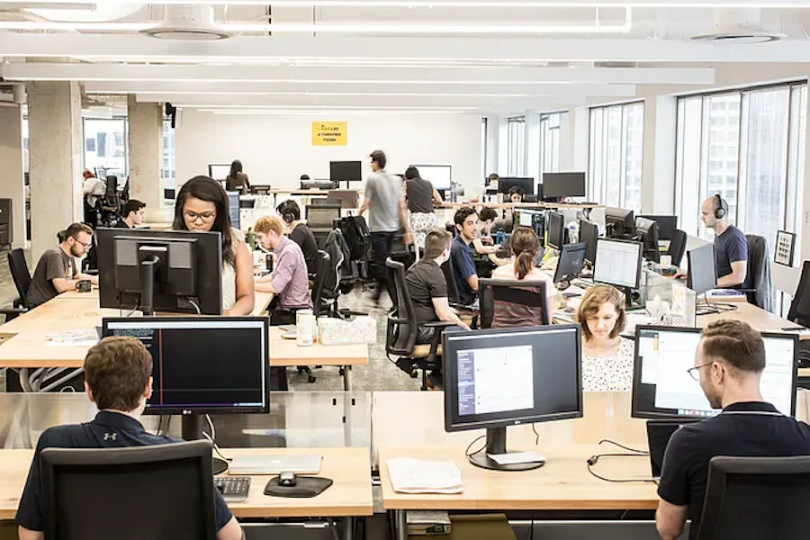 Founded: 2013
Focus: Data Analysis
What they do: When a company is wondering what their customers are thinking or whether to move forward with a project, Civis Analytics streamlines the decision-making process. This organization values the scientific method, bringing a love for data and research to businesses. Companies can harness the tools of Civis Analytics to collect data, organize information, and tailor their strategies toward target audiences.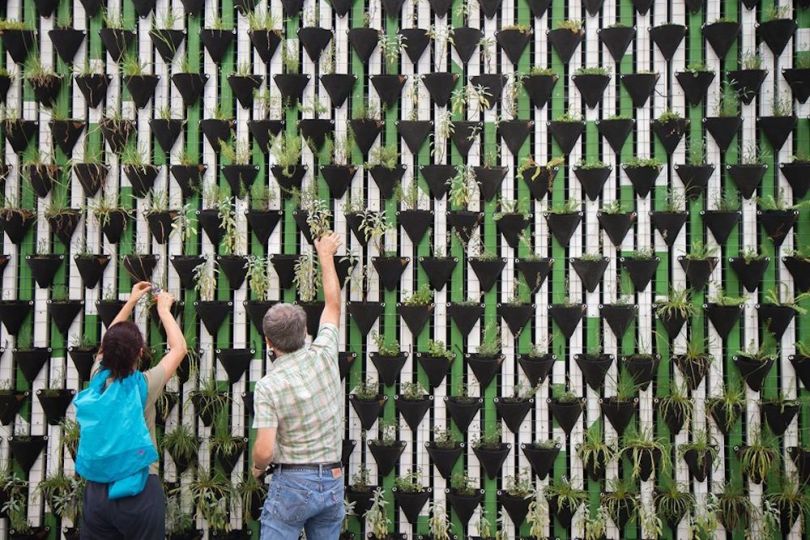 Founded: 2014
Focus: Clean Energy + Sustainability
What they do: Founded by Kiran Bhatraju and Ryan Nesbitt, Arcadia has created a platform that provides people with easy access to clean energy, savings programs and transaction-free fee payment options. The company's members are given access to a mobile-optimized dashboard where they can manage their accounts, track account activity and view their energy usage. Arcadia has secured $70.5 million in funding since its inception.  

Founded: 2003
Focus: IT Consulting
What they do: New Signature helps small, medium-sized and enterprise customers solve business challenges with Microsoft solutions. The company helps businesses make major investment decisions through economic analysis and then provides IT expertise to plan, design, deploy, customize, manage and support their Microsoft solutions. New Signature helps its clients leverage a variety of Microsoft technologies such as Office 365, Skype for Business, SharePoint, Azure and Windows Intune. 
DC TECH COMPANIES HIRING NOW
Tons of top companies in DC have open jobs and are looking for talent. Find out who's hiring right now.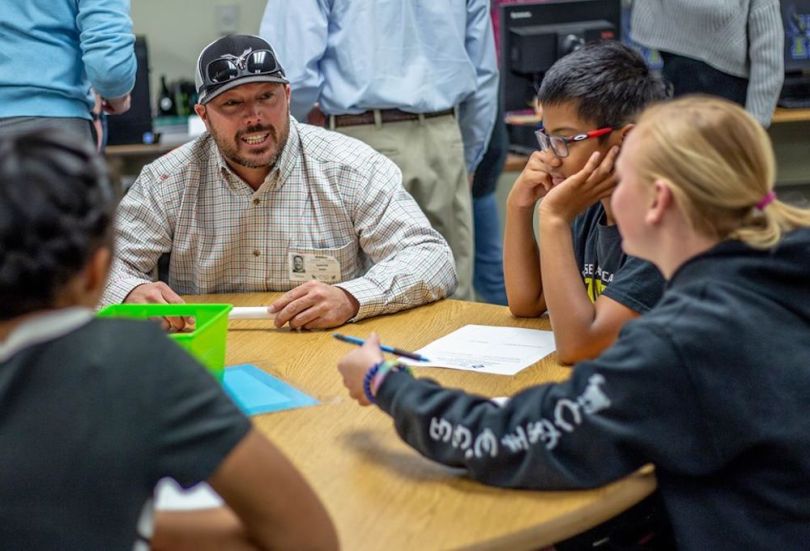 Founded: 2008
Focus: E-Learning Software
What they do: EVERFI operates a network for online education that provides learners of all ages education for the real world. The company provides educational resources related to off-curriculum content areas like financial literacy, student loan management, substance abuse prevention and workplace ethics. Partnering with more than 7,000 schools, universities and workplaces across the nation, EVERFI is dedicated to driving social change through education.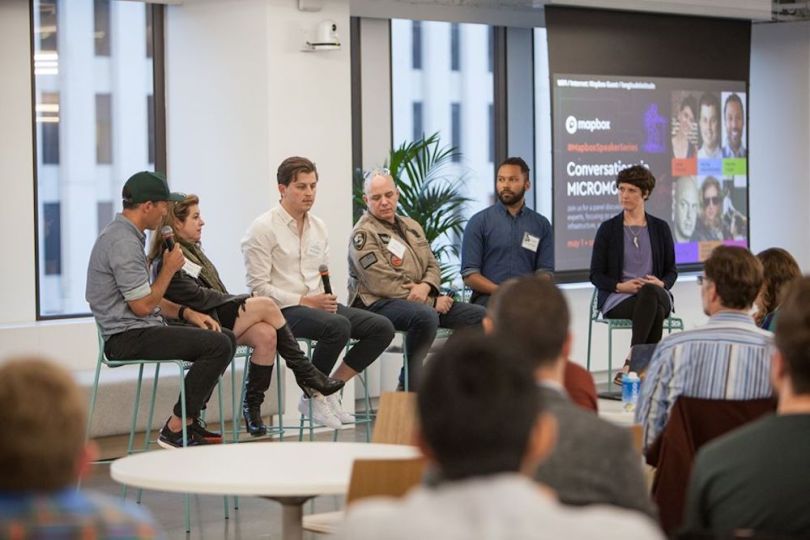 Founded: 2011
Focus: Map Design + Navigation
What they do: Mapbox offers a location data platform that provides maps, turn-by-turn navigation and location search and data to developers. Reaching more than 600 million people each month, the company enables organizations like Facebook and Lonely Planet to design and build their own applications. Companies from a wide range of industries use Mapbox's platform for asset tracking, interactive storytelling, real-time mapping, on-demand logistics, data visualization, and more.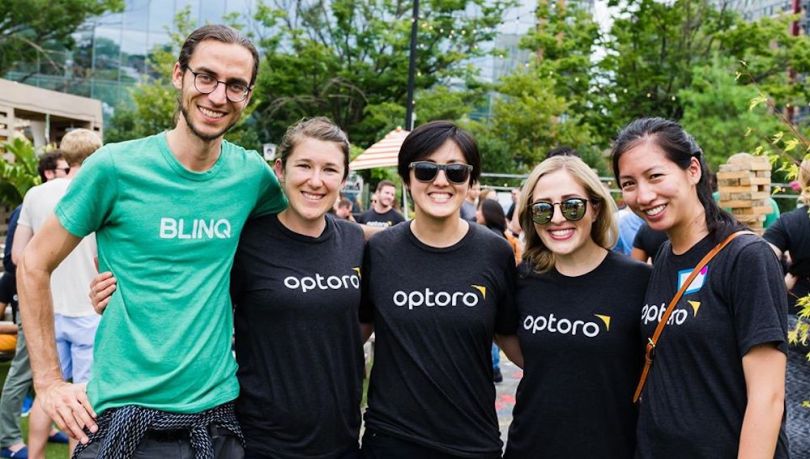 Founded: 2010
Focus: Inventory Management + Asset Recovery
What they do: Established by Adam Vitarello and Tobin Moore, Optoro helps brands and retailers manage and process returned and excessive inventory. Using data and real-time decision making, the company helps improve the customer experience, grow top-line revenue, reduce costs and drive sustainability. Optoro works with a variety of retailers and brands such as IKEA, Target, Staples, Groupon and Under Armour.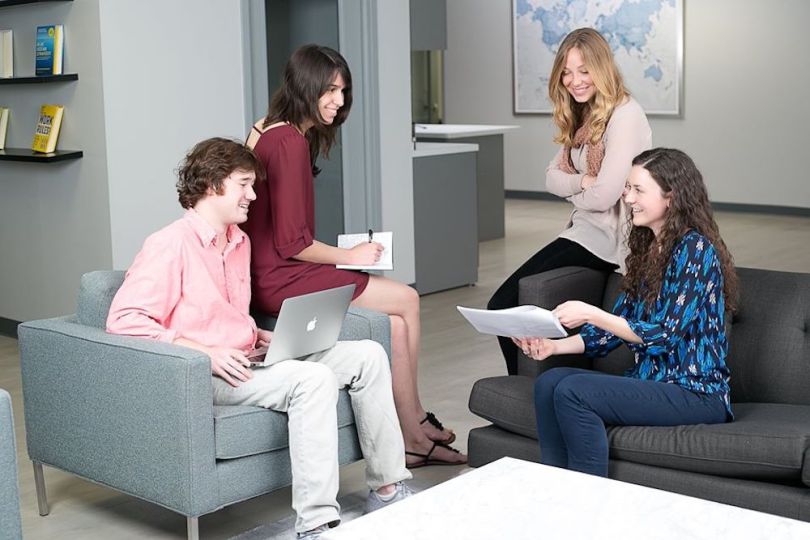 Founded: 2011
Focus: Ratings + Review Platform
What they do: Founded by Mike Beares, Clutch is a ratings and reviews platform for IT, marketing and business service providers. The platform was designed to serve as a data-driven field guide to business-buying decisions, which is achieved through real client feedback, industry data analysis and competitor comparisons. Clutch is currently used by more than half a million buyers and sellers. 

Founded: 2011
Focus: Proximity Marketing Solutions
What they do: Radius Networks has created a next-gen platform to transform the way companies locate and engage their customers. The company's technology leverages the wireless signals of mobile devices to detect when visitors are in close proximity to points-of-interest to provide greater insight into customer shopping patterns and behaviors. Radius Networks' platform allows brick-and-mortar businesses to track customers, improve efficiency and increase revenue, in addition to simplifying in-store pickup services, securing loyalty programs, tracking assets, and more.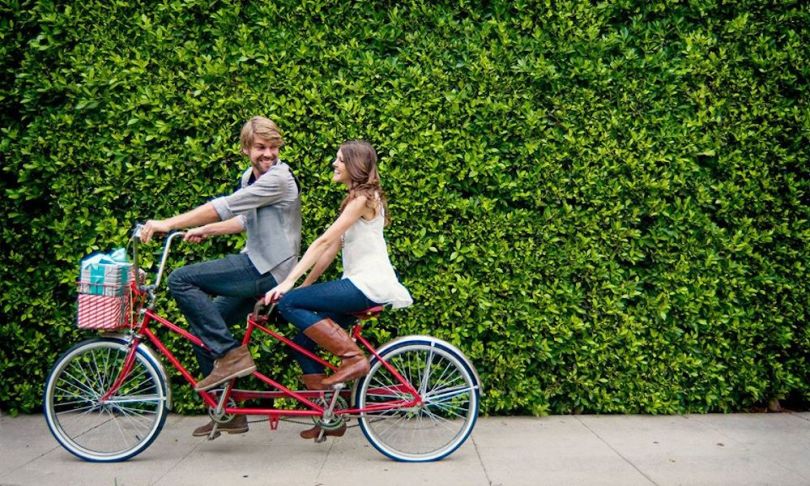 Founded: 2007
Focus: Local Commerce
What they do: Operating as a subsidiary of Groupon, LivingSocial is an online marketplace that allows people to buy and share the best things to do in their city and elsewhere. The company offers deals in various categories including local experiences, travel, restaurants, sports and fitness, health and beauty, gadgets, home decor, and fashion. Having undergone nine funding rounds, LivingSocial has raised $928.2 million since its founding. 

Founded: 1999
Focus: Software Product Development
What they do: EastBanc Technologies is a full-lifecycle product development firm that helps clients adapt to ever-changing market demands. Backed by a team of data scientists, engineers and architects, the company offers a variety of solutions spanning DevOps, cloud, DataOps and API services. EastBanc Technologies is dedicated to offering flexible and affordable solutions to businesses, thus enabling them to innovate, save money and rescue timelines.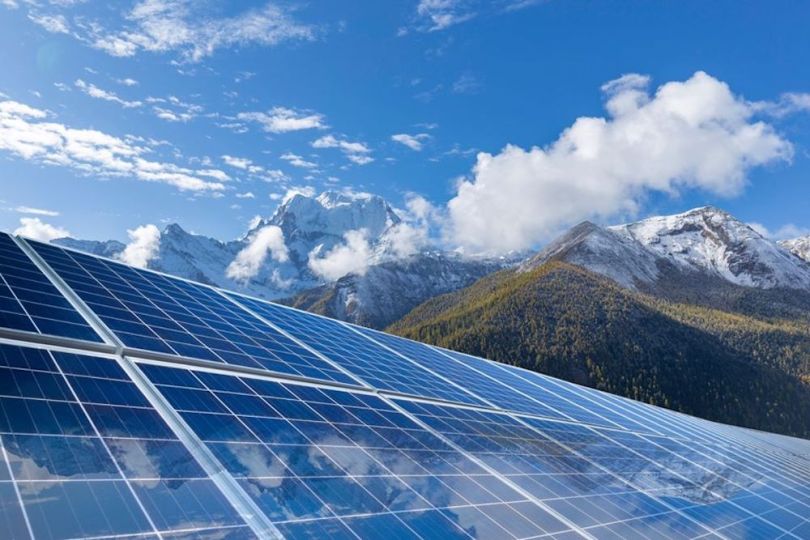 Founded: 2011
Focus: Clean Energy + Sustainability
What they do: Founded by Tom Matzzie and Richard Graves, CleanChoice Energy is dedicated to making renewable energy available to everyone. The company removes the need for homeowners and businesses to install solar panels or own their own space, giving clients the opportunity to maintain their utility lines upon switching to renewable energy. CleanChoice doesn't enforce home visits, upfront costs, complicated installations or service interruptions, instead ensuring 100 percent of their clients' power comes from renewable sources in their region.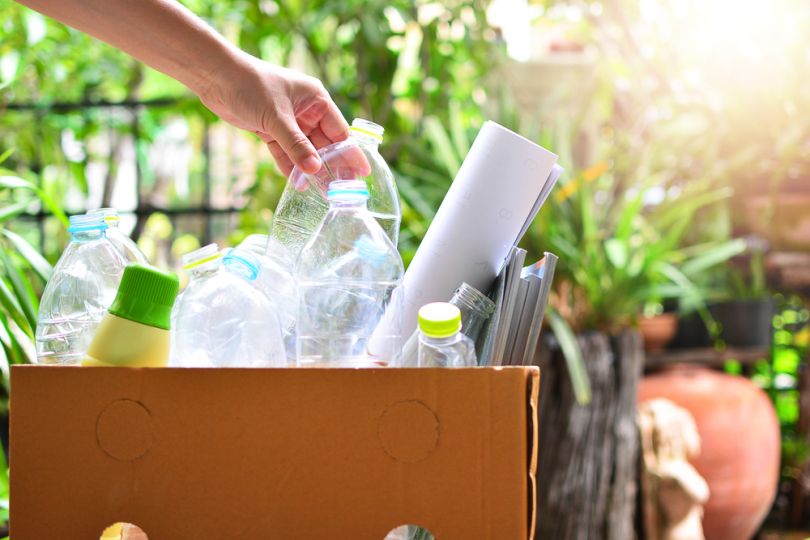 Founded: 2014
Focus: Recycling + Sustainability
What they do: Founded by Hunter Hayes, Zerocycle provides local governments with the tools needed to increase recycling and reduce waste. The company collects and analyzes garbage, recycling and compost data to determine diversion rates for each neighborhood in a given city and then shares those insights through Neighborhood Waste Reports, which are sent to households in their service area. Zerocycle's aim is to prompt households to change their behavior and recycle more by showing them how they compare to their neighbors.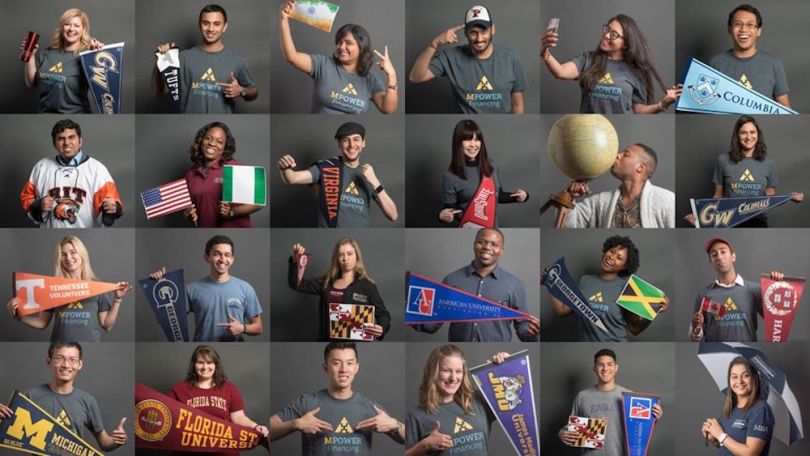 Founded: 2014
Focus: Student Loan Financing + Financial Literacy
What they do: Created by Emmanuel Smadja and Michael Davis, Mpower Financing is a social benefit corporation that offers student loans to international students studying in the US and Canada without requiring a co-signer, collateral or U.S. credit history. The company disburses payments directly to the university on behalf of students to pay for tuition or services like housing, meal plans and health insurance. Mpower Financing boasts $220.5 million in funding.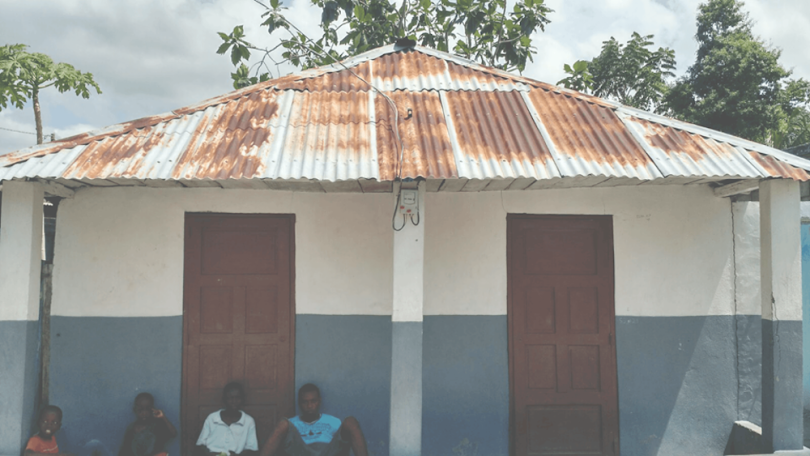 Founded: 2013
Focus: Renewable Energy
What they do: SparkMeter offers access to clean electricity in hard-to-reach places and underserved markets through low-cost metering solutions. In an effort to improve operations and increase financial sustainability, the company enables utilities operating in remote areas to access a range of features such as prepaid billing, customer communications and remote monitoring and control. SparkMeter currently serves utilities operating in rural parts of Asia, Sub-Saharan Africa, Latin America and the Caribbean. 

Founded: 2011
Focus: Mobile Commerce
What they do: Established by Panutat Khunachak, Dasdak is a social commerce platform that enables businesses to offer mobile ordering and other mobile services to customers. Working with stadiums, hotels, casinos, airports and convention centers, the company helps its clients generate new revenue, improve the customer experience, capture and retain customers, identify key customers and monetize network investments. Dasdak's client base includes FedEx Field, Washington Convention Center and the Mercedes-Benz Superdome.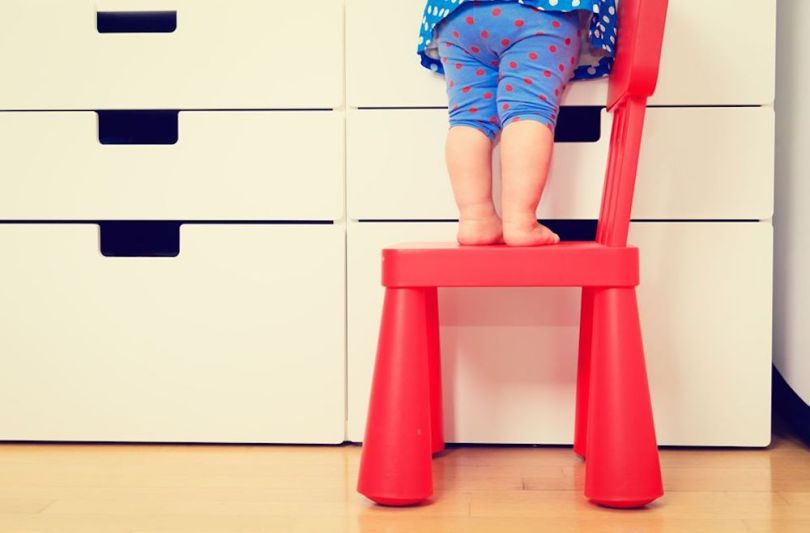 Founded: 2014
Focus: Prenatal Care
What they do: Babyscripts has developed a new model for prenatal and postpartum care to enhance the doctor/patient relationship outside of the clinic during routine, low-risk pregnancies. After being enrolled into the program by their OBGYN, patients can use the company's app to receive practice-specific, provider-approved tasks related to nutrition, exercise and other behaviors. Each patient is also sent a physical "mommy kit," which includes an internet-enabled weight scale and blood pressure cuff.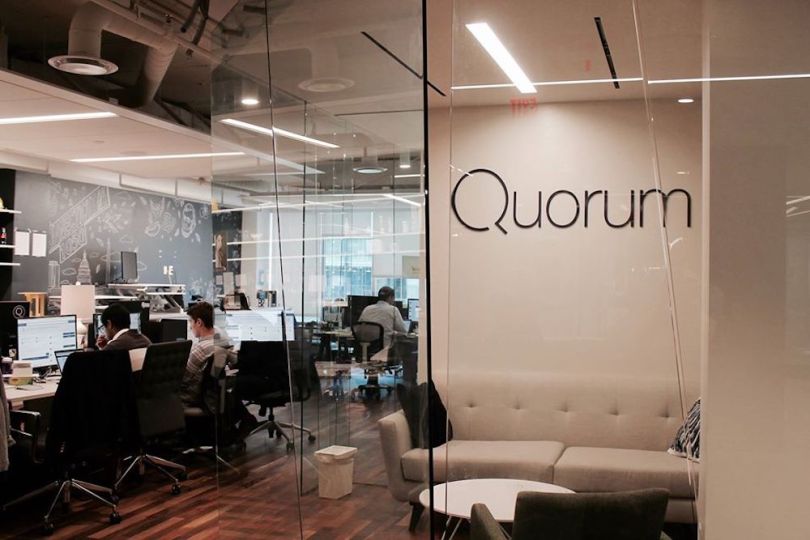 Founded: 2014
Focus: Lawmaker Analytics + Legislative Tracking
What they do: Launched by Alex Wirth and Jonathan Marks, Quorum develops software for public affairs professionals, providing a place for stakeholder engagement, legislative tracking and grassroots advocacy. The company lets users map, track, change and report on the policy landscape in one place. Quorum is used by various congressional offices and organizations including General Motors, Club for Growth, Toyota and The United Nations Foundation.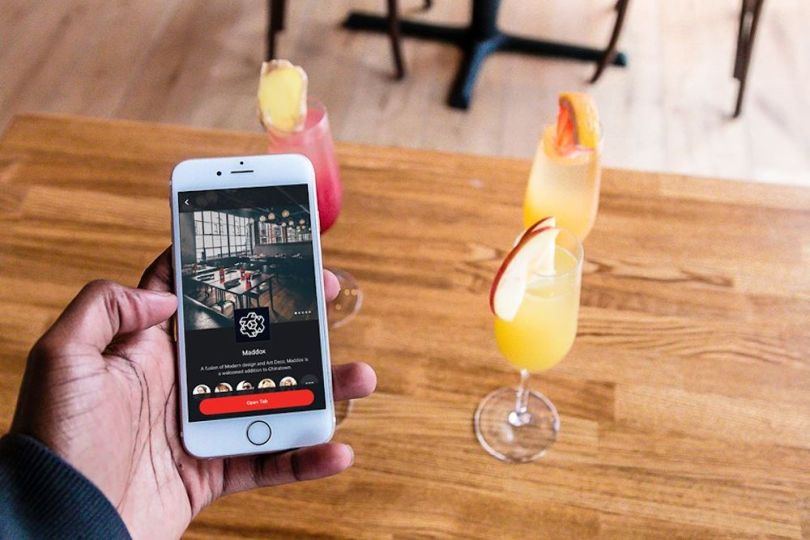 Founded: 2015
Focus: Contactless Payment
What they do: Rooam has created a contactless payment platform that integrates directly into existing POS systems. The company's technology is used by restaurants, bars, music venues and festival sites, allowing customers to open, view and pay for their check directly with their mobile devices. Rooam's payment solution gives customers more control over their experience and provides them with safer and fairer transactions.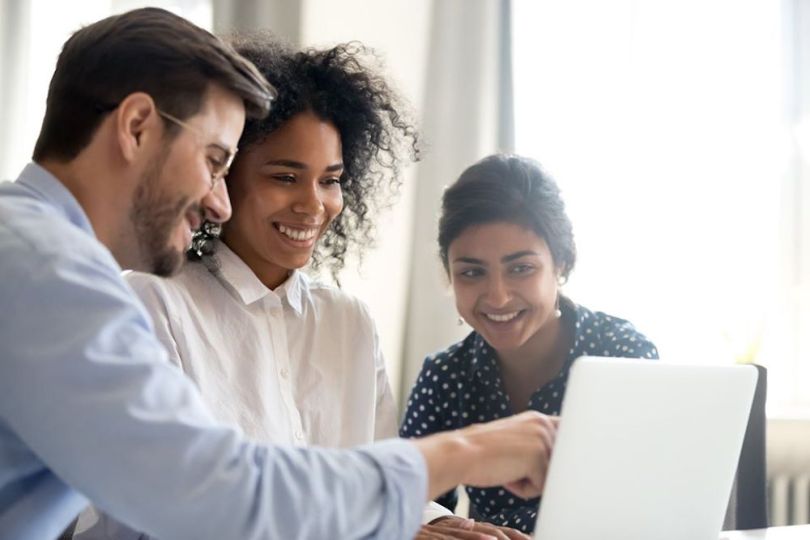 Social Tables
Founded: 2011
Focus: Event Planning
What they do: Launched by Dan Berger and Matthew Tendler, Social Tables is an event planning platform for hospitality, meeting and event professionals. The platform enables companies to improve communications through real-time collaboration, create visual seating charts, generate leads and seamlessly manage bookings with a full-service CRM. Social Tables has secured $22.5 million in funding since its inception.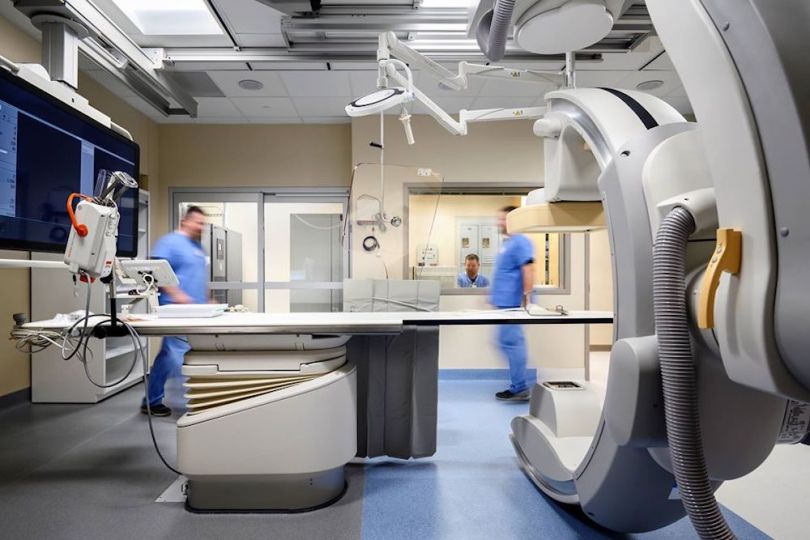 Advisory Board
Founded: 1979
Focus: Healthcare Consulting
What they do: Advisory Board assists medical practices by providing insights, actionable strategies and practical tools to support execution. The firm specializes in accelerating performance improvement and enhancing team effectiveness through ready-made resources and on-call experts. Advisory Board serves more than 2,700 leading hospitals, health systems, universities and other enterprises.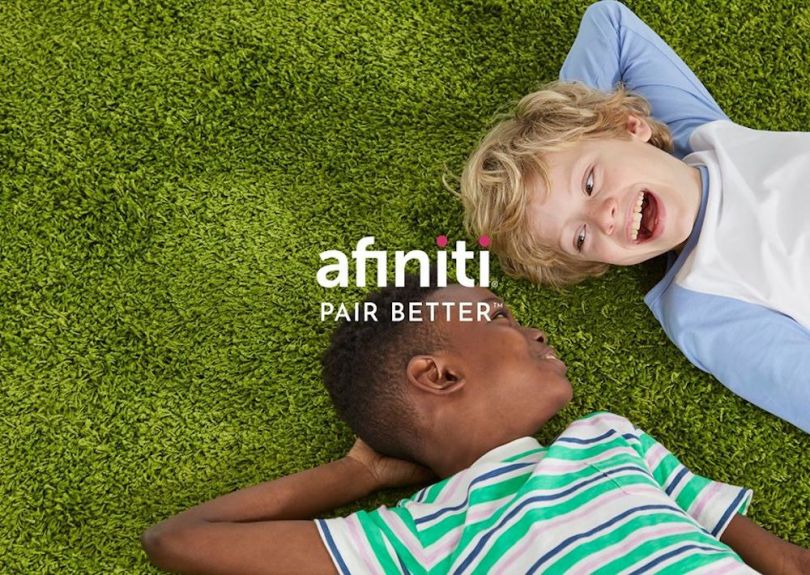 Afiniti
Founded: 2007
Focus: Revenue Optimization
What they do: Afiniti has created an AI platform that identifies behavioral patterns to transform the quality of interpersonal relationships for businesses. The company's Enterprise Behavioral Pairing technology uses data to pair individuals on the basis of behavior, thus leading to more successful interactions and increasing enterprise profitability. Afiniti works with a wide range of clients including Virgin Media, Caesars, AXA Direct Insurance and G6 Hospitality.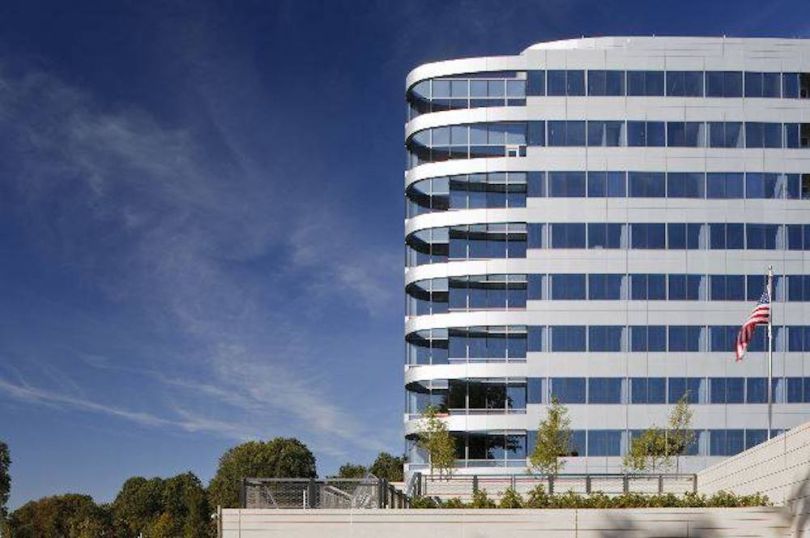 Atsite Solutions
Founded: 1993
Focus: Building Performance Management + Consulting
What they do: Atsite Solutions helps organizations create, transform and operate high-performing buildings. The company leverages its InSite Intelligence Platform to lower costs, improve operational outcomes and achieve higher performance in buildings. Atsite Solutions works with healthcare organizations, commercial offices, educational institutions and government enterprises.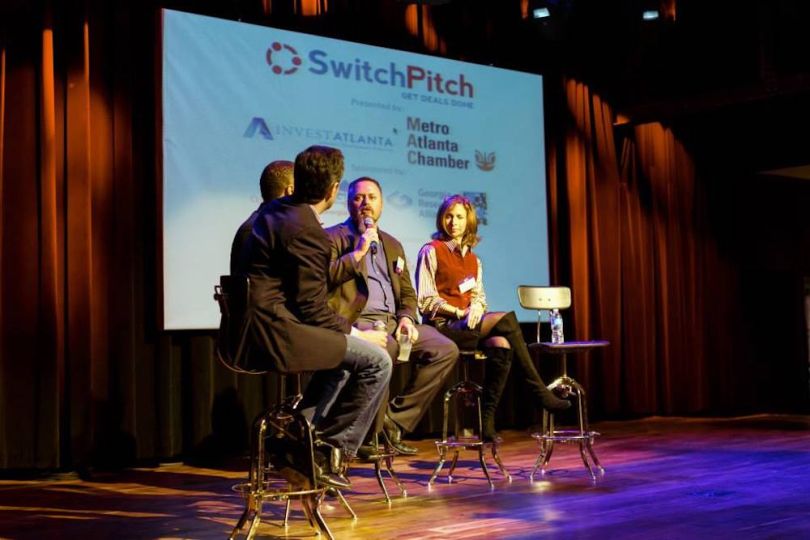 SwitchPitch
Founded: 2012
Focus: Enterprise Management
What they do: SwitchPitch enables enterprises to manage their startup relationships through the company's own platform. The company helps its customers easily identify, vet and manage startups interested in corporate partnerships by using AI algorithms to aggregate and analyze startup information. SwitchPitch's client base includes United Technologies, Amazon Web Services, Halma and Chick-fil-A.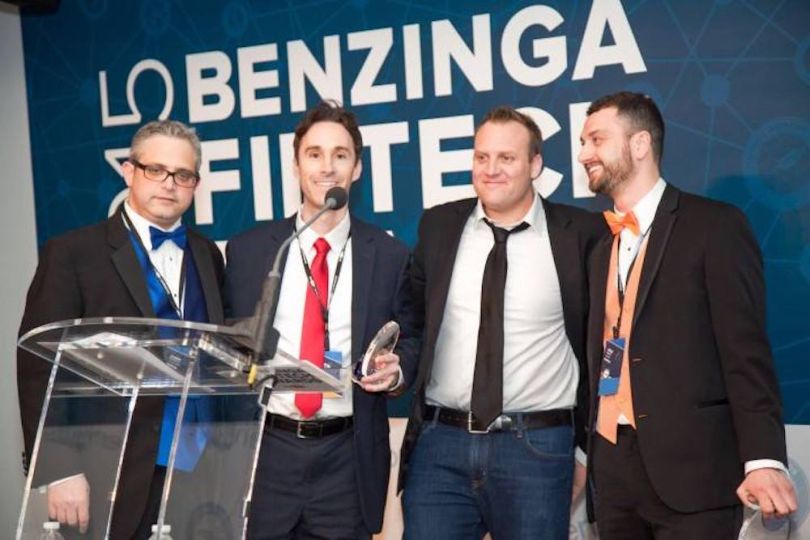 GovBrain
Founded: 2013
Focus: Predictive Analysis
What they do: Founded by Brent M. Eastwood, GovBrain predicts world events through its AI platform. The company links government information and political events from around the world to individual stocks, bonds, commodities and currencies, which hedge funds can use to gain a competitive advantage by anticipating political developments that affect security prices. GovBrain's aim is to predict financial market moves and elections and automate geopolitical risk analysis.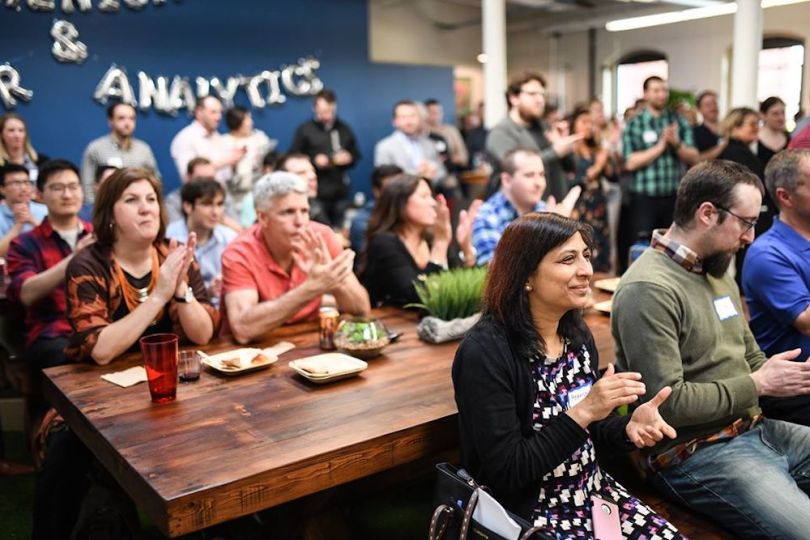 Athenium Analytics
Founded: 1997
Focus: Risk Assessment + Predictive Analytics
What they do: Athenium Analytics offers advanced data analytics solutions that measure, manage and mitigate critical risks. The company gives businesses the tools to forecast their own success, empowering leaders within insurance, construction, agriculture and finance to effectively assess risks, analyze weather conditions and improve operations. Athenium Analytics' client base includes Guidewire, In-Q-Tel, IBM, Pure Insurance and Celina Insurance Group.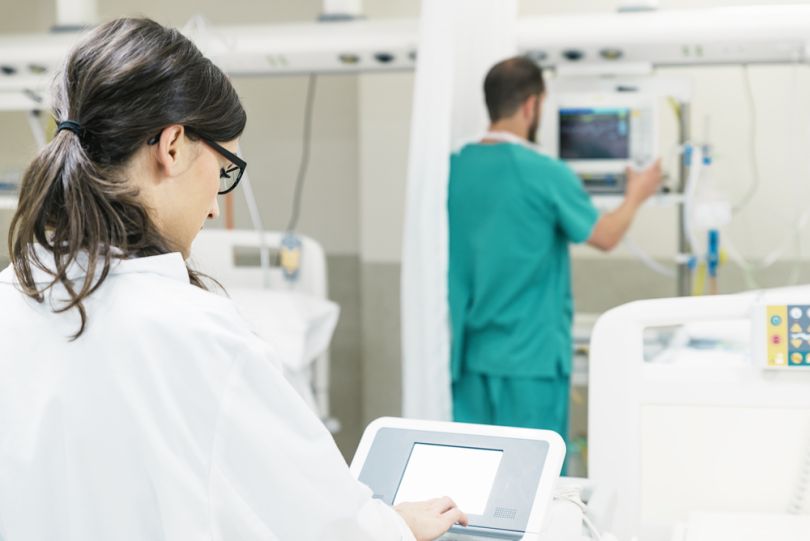 Compressus 
Founded: 2000
Focus: Imaging Interoperability + Workflow Subspecialty
What they do: Founded by John M. Falk, Compressus is a medical software company that offers workflow and telemedicine applications for medical image management. Their MEDxConnect solution enables the use of patient information throughout the healthcare organization by anticipating clinician and administrator requirements and presenting relevant electronic patient information, clinical data, lab results and medical images for review, analysis and treatment. Acquired by Versata Enterprises in 2015, Compressus has received $18.8 million in funding since its founding.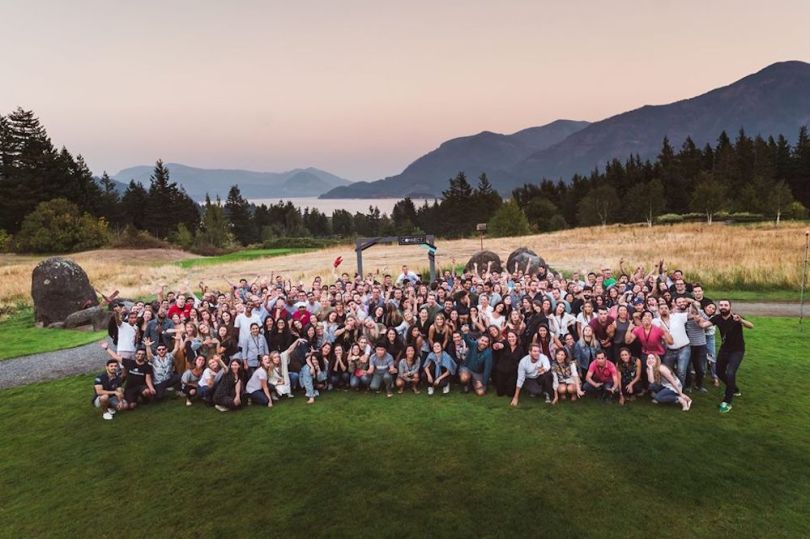 SocialCode
Founded: 2009
Focus: Market Research + Social Advertising
What they do: Founded by Laura O'Shaughnessy, SocialCode is an insights company that manages digital advertising for consumer brands. The company's Audience Intelligence Platform allows companies to harness the power of customer data, enabling marketers to prospect and acquire their highest value customers. SocialCode is dedicated to delivering actionable insights from customer data on advertising platforms such as Facebook, Pinterest, Instagram and Twitter.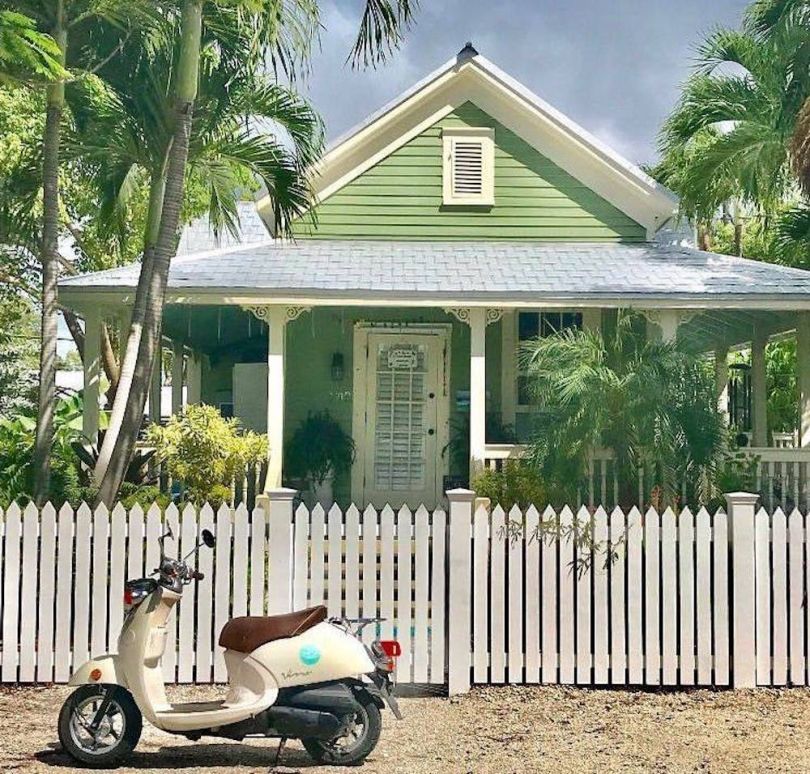 Contactually
Founded: 2011
Focus: Real Estate Relationship Management
What they do: Contactually has developed an intelligent CRM for real estate professionals, empowering them to extract the most value from their relationships. The company allows users to prioritize tasks with a daily dashboard, optimize agent workflow, intelligently schedule emails and increase agent productivity. Since its inception, Contactually has raised $17.8 million in funding over 10 rounds.
Images via Shutterstock and social media