23 Tech Companies in Salt Lake City Shaking Up Utah's 'Silicon Slopes'
Many techies may be familiar with Portland's "Silicon Forest" and Austin's "Silicon Hills," but it turns out Salt Lake City boasts one of the nation's biggest tech havens. Over the past few decades, the city has been cultivating a fierce tech scene, attracting the attention of big industry players like Facebook and Google. Often referred to as the "Silicon Slopes," the Salt Lake City metropolitan area is currently home to both well-established tech companies and a burgeoning community of startups. According to a CompTIA report, the past decade was a period of tremendous growth for Utah's tech sector, considering the state added more than 47,000 tech jobs during that period. 
Perhaps it's the incredible mountain views, relatively low housing prices, and large talent pool that keep tech founders trained on Salt Lake City. Regardless of the reason, it's clear that this Western metropolis is making its way onto the national tech stage. At a glance, the Salt Lake City tech ecosystem boasts a bevy of industry game changers, from e-commerce giant Overstock.com to DNA testing kit leader Ancestry.com. Meanwhile, companies like Health Catalyst and Artemis Health are doing their part to transform the healthcare industry, while organizations like Voxpopme and Clearlink are changing the relationship between brands and consumers. 
Check out these 23 tech companies in Salt Lake City putting Utah on par with the nation's largest tech hubs. 
Tech Companies In Salt Lake City to Know
Quickbase
Atomic Financial
Overstock.com
Instructure
Ancestry.com
Health Catalyst
Clearlink
Pluralsight
Artemis Health
Voxpopme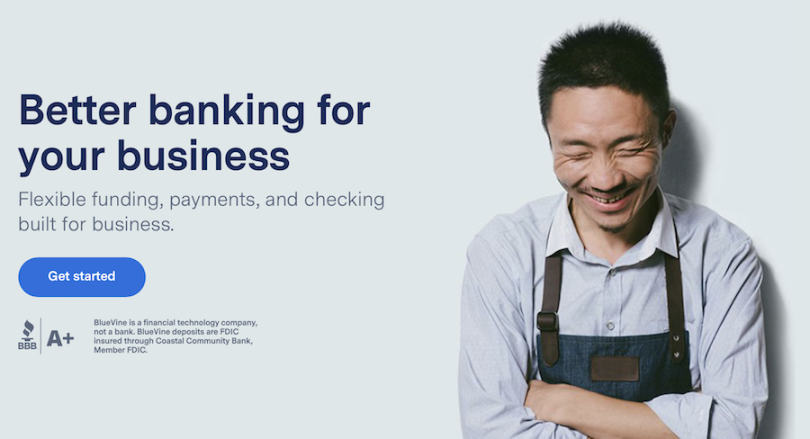 Founded: 2013
Focus: Fintech
What they do: To give small businesses an extra boost, BlueVine has developed a platform that delivers access to convenient financial services. Companies can look forward to a suite of benefits with BlueVine, including no minimum amount for checking accounts and unlimited transactions on the BlueVine business debit card. In addition, live support is available to BlueVine customers, ensuring smaller organizations have the tools and knowledge to excel financially.  

Founded: 2019
Focus: Healthtech
What they do: Employees remain the most valuable asset of any company, and Angle Health ensures the people that make a business work also receive the care they deserve. Angle Health specializes in healthcare plans for startup and tech companies, delivering all-around benefits to employees. With a digital platform, fast-paced organizations can enjoy the ease of navigating the healthcare industry while guaranteeing their employees access to a high-quality benefits package.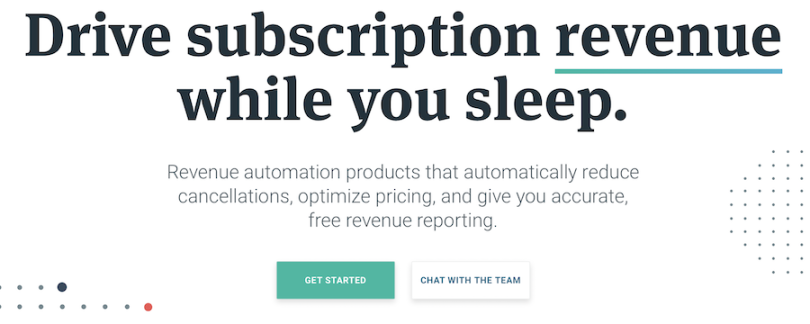 Founded: 2012
Focus: Fintech
What they do: ProfitWell empowers businesses to track and understand their growth with a suite of cutting-edge products. With the capabilities of data-centric technology, companies can study customer demographics, retain customers with timely deals, and save energy by automating spreadsheet work. Now organizations can discover the relationship between revenue growth and customer preferences to develop more targeted campaigns while remaining mindful of their financial situations.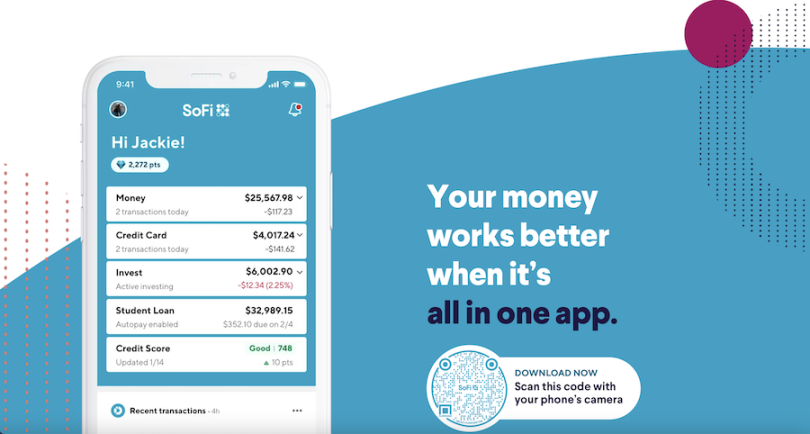 Founded: 2011
Focus: Fintech
What they do: Many people have trouble juggling all of their financial commitments, so SoFi has set out to simplify everything money-related. The company provides a platform for customers to manage various financial matters, such as tracking spending, making new investments, monitoring student loans, and more. With their finances in one place, people can gain a clearer picture of their situation and make more informed decisions.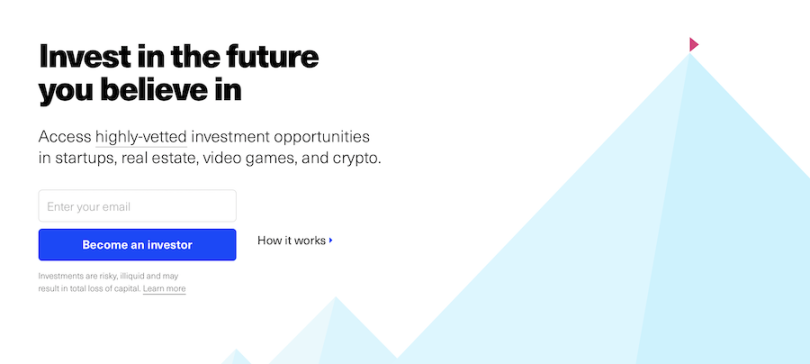 Founded: 2016
Focus: Investing
What they do: Republic provides a safe, convenient space for investors to broaden their portfolios while committing resources toward companies they care about. Ranging from startups to crypto companies, Republic selects only promising organizations to feature on its platform. Reduced minimums and no hidden fees make Republic an excellent option for people looking to jumpstart their portfolios for a great price.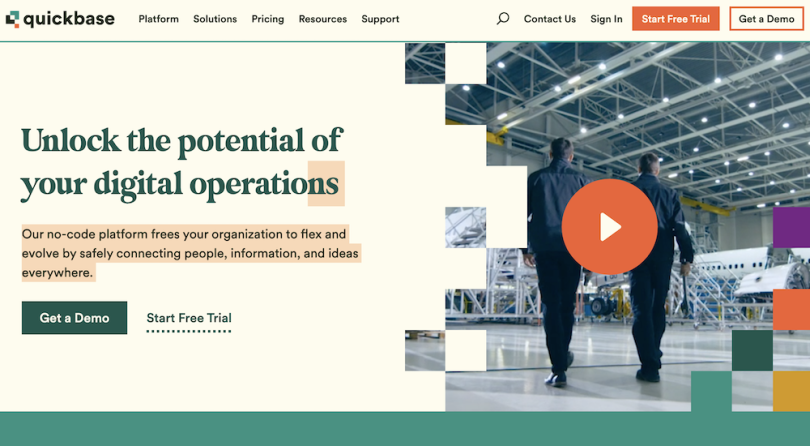 Quickbase
Founded: 1999
Focus: Software
What they do: Quickbase produces a powerful platform that facilitates easier collaboration between business and IT teams, allowing them to work together to build powerful applications without technical barriers. Featuring tools for managing application lifecycle with a developer sandbox, real time, actionable insights into operations and enterprise-grade security and governance, Quickbase allows organizations with supply chain, CRM, field service, project management and additional needs to scale at enterprise levels.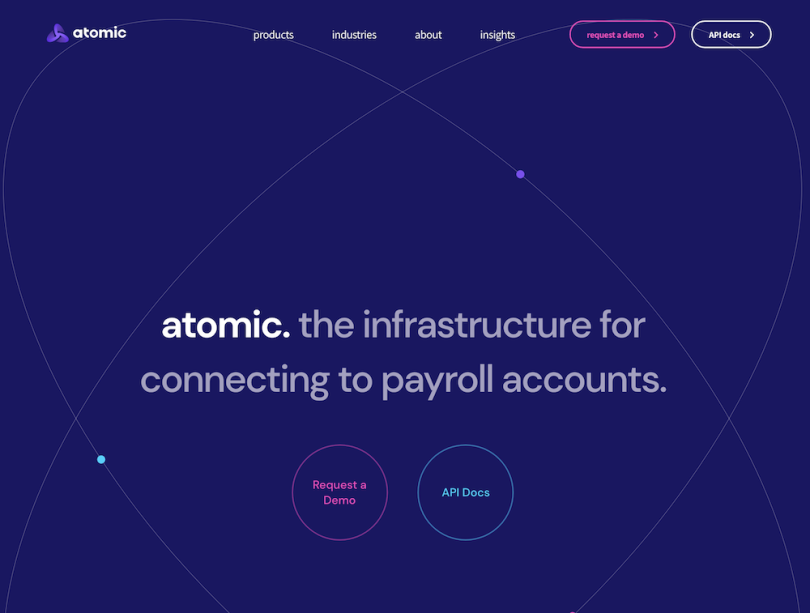 Atomic Financial
Founded: 2012
Focus: Payments
What they do: Atomic Financial creates digital infrastructure that seals the gaps between employee direct deposit locations and employer payroll. The company offers tools for depositing payments, verifying a user's income and employment status, identifying and reducing fraud, and transferring credit card and loan balances into a new account, taking friction out of onboarding processes.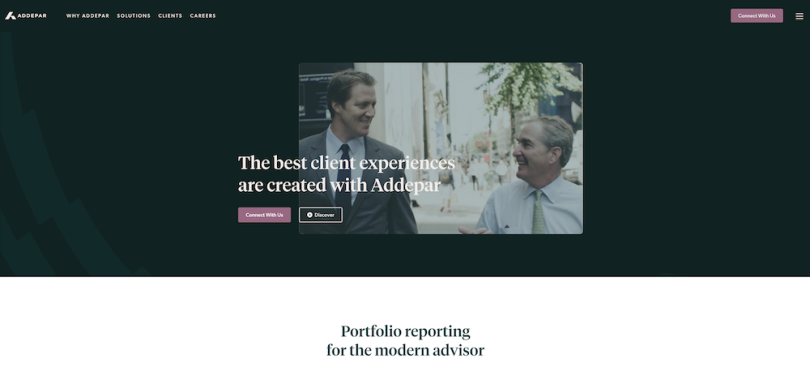 Addepar
Founded: 2009
Focus: Fintech
What they do: Addepar produces a platform for use by financial advisors, helping them better manage their clients' resources and deliver more fulfilling results. Perfect for family offices, private banks and broker-dealers, Addepar features an easy to use dashboard that instantly aggregates all assets to paint a full view of the entire portfolio, along with the ability to seamlessly integrate with tools like Salesforce and Intuit Quickbooks.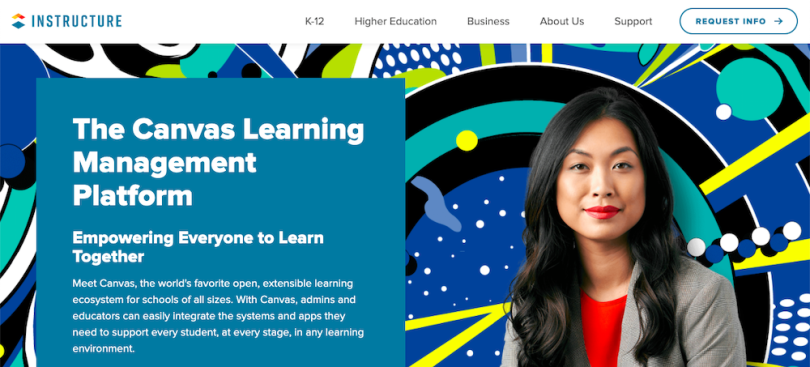 Instructure
Founded: 2008
Focus: Virtual Learning
What they do: Instructure creates products designed to simplify learning and personal development. Their learning management system serves as a virtual classroom where people can create, store and share videos, promote online classes, showcase student development and engage students along learning pathways. Instructure currently boasts more than 30 million global users.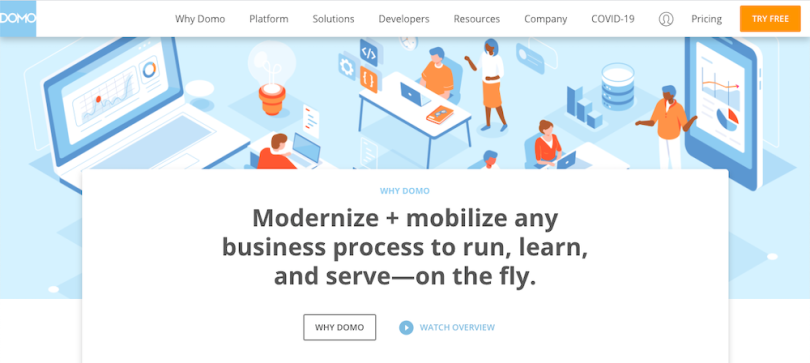 Domo
Founded: 2010
Focus: Business Cloud
What they do: Domo offers a fully mobilized, cloud-based operating system that unites every component of a business. The company's platform securely connects and normalizes data while allowing teams to create shared KPIs and work together in real time. Domo's client base includes Zillow, DHL and L'Oreal.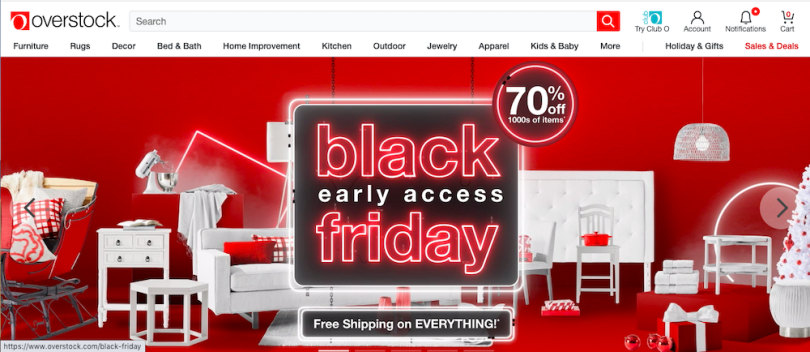 Overstock.com
Founded: 1999
Focus: E-commerce
What they do: Situated just south of the city, Overstock.com is an online retailer that offers a wide range of products, from home decor and pet supplies to jewelry and clothing. The company strives to sell products at lower prices than other retailers, offering daily sales and discounts. Since its inception, Overstock.com has acquired five organizations including SpeedRoute and Houserie.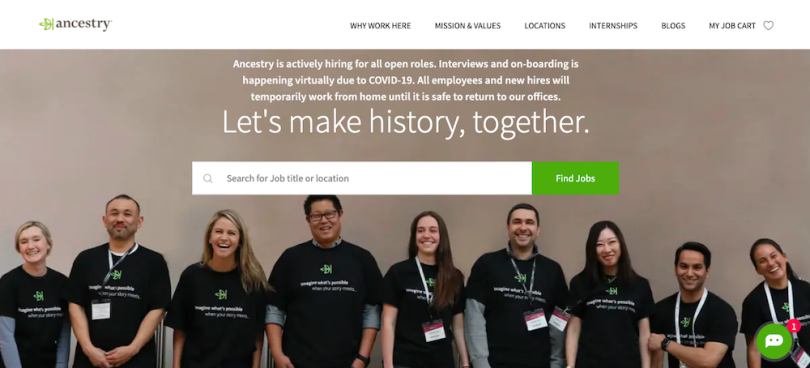 Ancestry.com 
Founded: 1983
Focus: Consumer Genomics
What they do: Located in neighboring Lehi, Ancestry.com is dedicated to empowering "journeys of personal discovery." The company's at-home DNA testing kits enable people to discover their family heritage and gain actionable insights about their health and wellness. In addition to its Utah headquarters, Ancestry.com boasts satellite offices in cities such as Dublin, London, Sydney, Denver and San Francisco.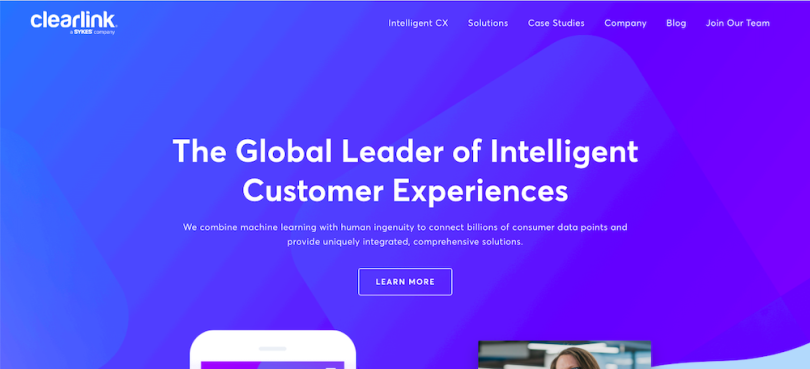 Clearlink
Founded: 2003
Focus: Customer Experience
What they do: Clearlink helps brands connect with their consumers through intuitive, engaging experiences. The company uses machine learning to connect billions of customer interactions and provide comprehensive solutions. Clearlink's expertise encompasses sales, marketing, insurance, energy and data science.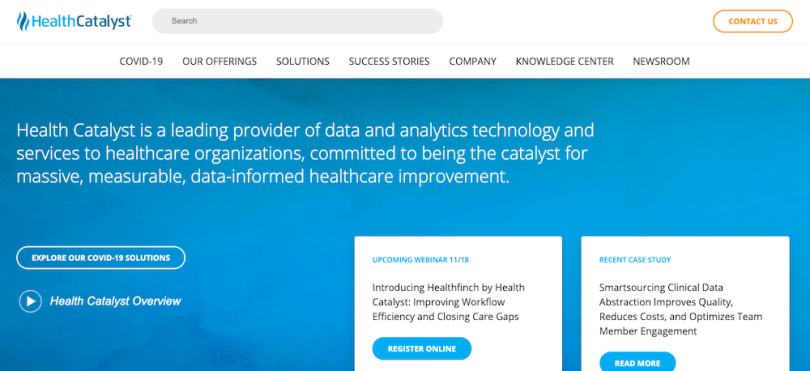 Health Catalyst
Founded: 2008
Focus: Data Warehousing
What they do: Health Catalyst offers a suite of healthcare data warehousing and process involvement solutions. Their platform provides organizations with a single comprehensive environment to integrate data from multiple sources. Health Catalyst's domain-specific software applications are built for care management, patient safety monitoring, population health management and more.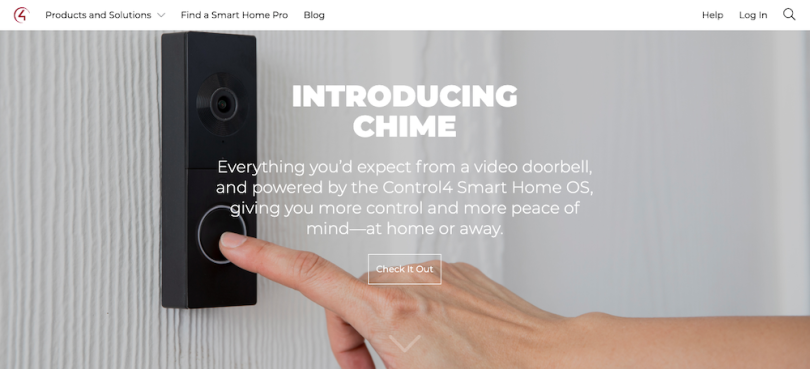 Control4
Founded: 2003
Focus: Smart Home Devices
What they do: Control4 provides automation and networking systems for both homes and businesses. The company's smart home system offers personalized control of lighting, music, video, security, communications and more. Control4 interoperates with a broad range of third-party consumer electronics.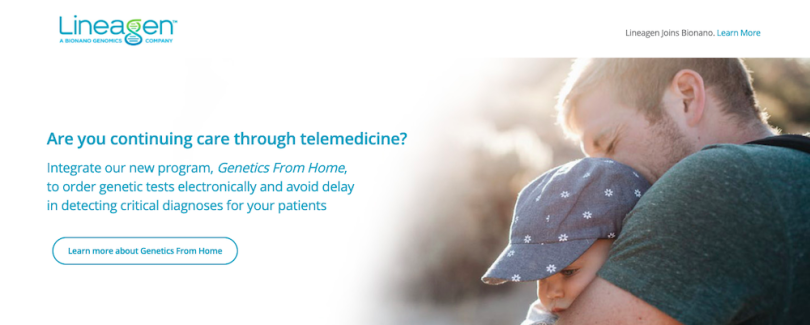 Lineagen
Founded: 2006
Focus: Pediatric Genetic Diagnostics
What they do: Lineagen specializes in advanced genetic diagnostics for children with neurodevelopmental disorders. The company's whole-genome chromosomal microarray, FirstStepDx PLUS, is designed to help diagnose or rule out genetic conditions associated with developmental delay, intellectual disability or autism spectrum disorder. Lineagen's technology is intended to eliminate the risk of providers misinterpreting genetic information.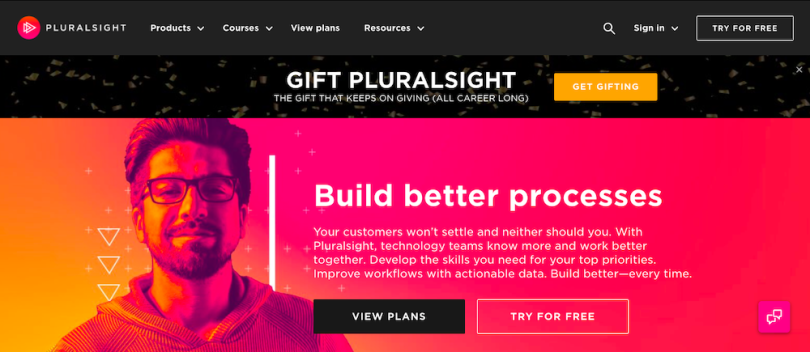 Pluralsight 
Founded: 2004
Focus: Professional Development + Workflow Management
What they do: Based in nearby Draper, Pluralsight offers a platform that helps businesses and learners develop new technological skills. The company offers expert-led courses in addition to assessments and learning paths related to a broad range of topics including Javascript, business intelligence and web design. Pluralsight also provides a platform that helps engineering teams better manage their workflows.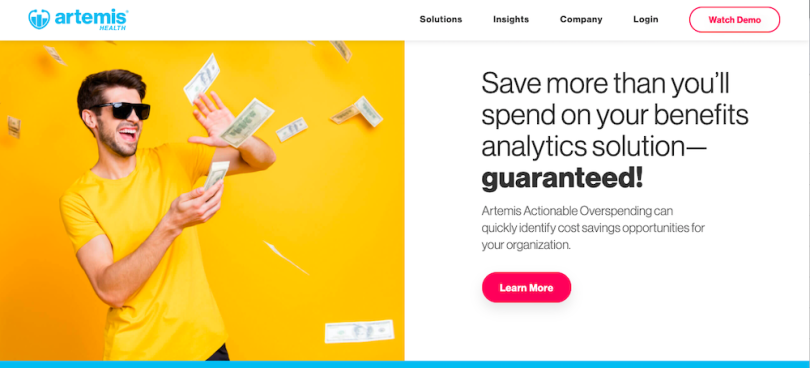 Artemis Health
Founded: 2013
Focus: Healthcare Analytics
What they do: Artemis Health is on a mission to transform health data into affordable healthcare. The company makes it easier for self-insured employers to use their own benefits data to reduce spending and improve employee benefits. Artemis Health's platform grants consultants and advisors easy access to the data they need to answer clients' benefits questions.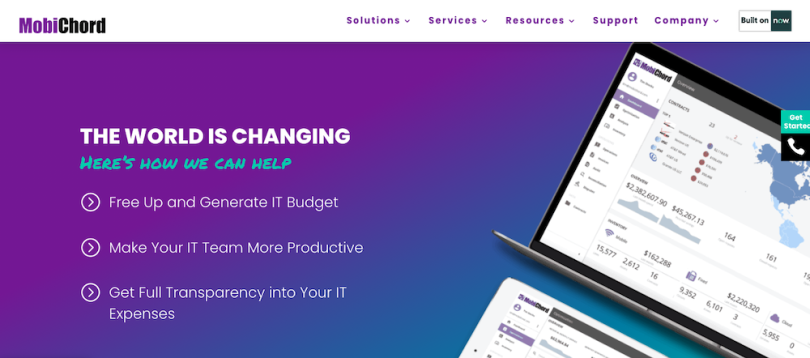 MobiChord
Founded: 2013
Focus: IT Expense Management
What they do: MobiChord is a subscription-based software company that provides technology expense management solutions. Their ServiceNow platform allows customers to manage mobile, voice, and data and cloud expenses so they can get full visibility into their IT expenses. MobiChord's managed services include invoice auditing, cost optimization, hardware deployment and catalog maintenance.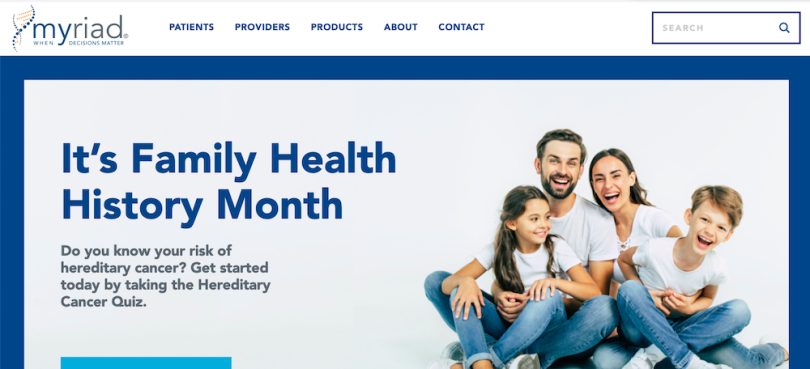 Myriad Genetics
Founded: 1991
Focus: Molecular Diagnostics
What they do: Myriad Genetics develops and commercializes molecular diagnostics tests that address clinical needs across multiple medical specialties. The company offers a variety of genetic testing for diseases ranging from breast cancer to rheumatoid arthritis. Myriad Genetics aims to significantly improve patient care while lowering healthcare costs.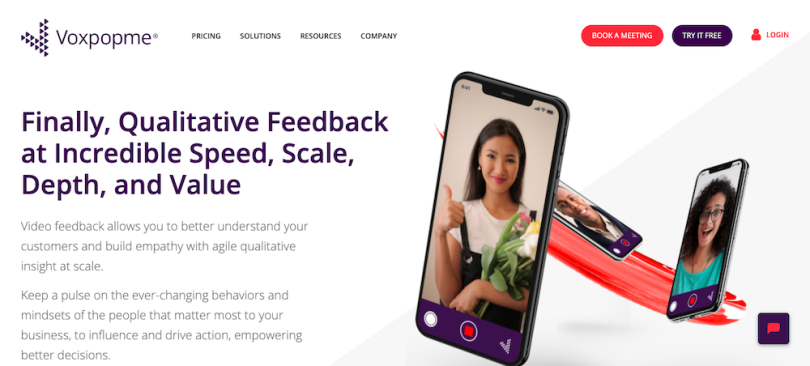 Voxpopme
Founded: 2013
Focus: Customer Engagement
What they do: Salt Lake City is home to the North American headquarters of Voxpopme, a video feedback platform that enables companies to build empathy and better understand customers. Their technology allows companies to capture customer videos at speed, analyze them at scale and easily share them. With Voxpopme's platform, brands can let their customers share video feedback across any touchpoint while gaining real-time insight into key themes and trends for engaging stakeholders.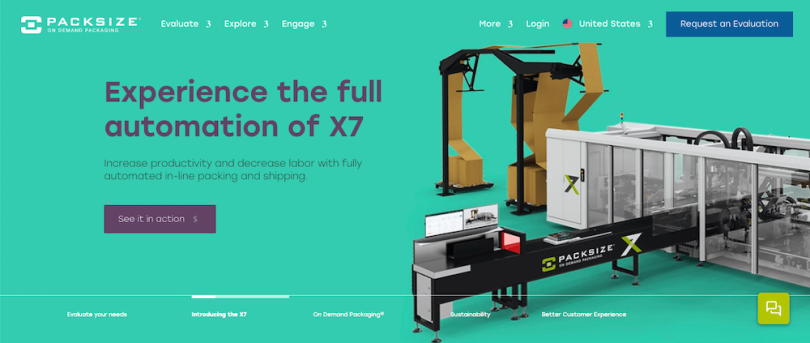 Packsize
Founded: 2002
Focus: Supply Chain Optimization
What they do: Packsize offers on-demand packaging solutions designed to be more eco-conscious and cost-efficient. The company's software platform helps companies automate data flows and reduce error-prone processes while prioritizing box production. Packsize also offers a digital "sustainability calculator," which allows organizations to determine the environmental impact of their current packaging process.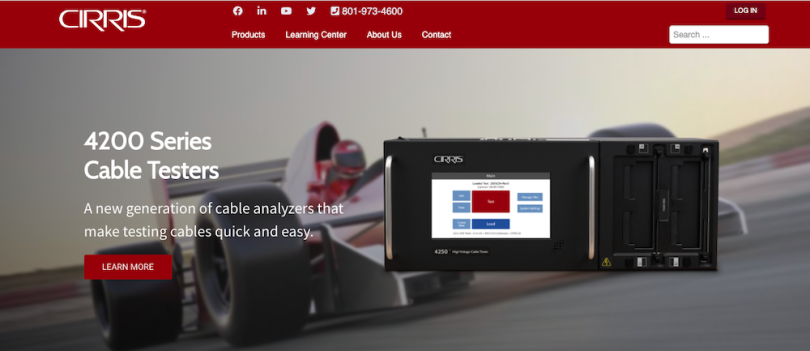 Cirris
Founded: 1984
Focus: Electronics
What they do: Cirris specializes in testing cables, wires and harnesses in a wide range of products including phones, cars and even space shuttles. The company's software helps organizations electronically manage their testing processes, boasting capabilities such as data reporting, test program management and test data collection. 
Photos via Shutterstock, company website screenshots and social media