Medical Robots: 10 Examples of Robotics in Healthcare
The best known robotics applications in healthcare and medicine are surgical. Everything from organ transplants and gastrointestinal procedures to spine surgery and urological operations are performed using robots of one type or another. 
Six Medical Robotics Companies to Know
Intuitive Surgical
Transenterix
Barrett Technology
Myomo
Rewalk Robotics
Diligent Robotics
Robotics abound in other healthcare realms as well. So-called "telepresence" robots enable doctors to check in with patients from remote locations if the physician can't be on-site. Rehabilitation robots aid patients in performing certain movements employed in post-surgical recovery or for other reasons. Robots also assist in transporting medical supplies, prescription drug dispensing, sanitation and clinical management so human healthcare workers who normally do those tasks can focus more on their patients. In the elderly care sector, companion robots can reduce anxiety and depression caused by loneliness.
Here are 10 examples of medical robotic applications in healthcare and the companies behind them.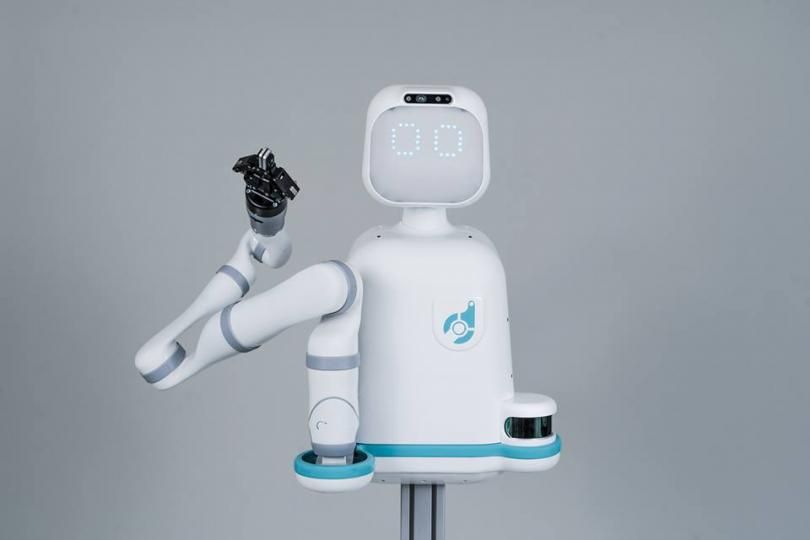 Diligent Robotics 
Location: Austin, Texas
What they do: Diligent's AI-enabled robots are designed to work with people in  everyday environments. The company's autonomous Moxi robot can be left alone to perform time-consuming logistical tasks in hospitals like setting up patient rooms and restocking supply rooms. Capable of navigating hospital hallways and other tight spaces, Moxi is even imbued with social intelligence that's conveyed through its head movements and LED eyes.
Real-life use case: In the fall of 2018, Texas Health Presbyterian Hospital in Dallas became the first U.S. hospital to use Diligent's 'Moxi' robot so its clinical staff could focus more on patient care. A pilot program was set up to learn if Moxi could autonomously perform such duties as stocking supply and patient rooms.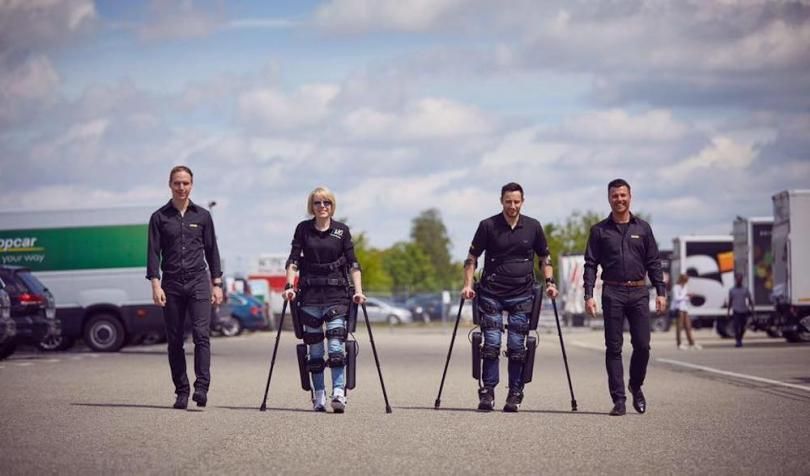 ReWalk Robotics
Location: Malborough, Massachusetts
How they're using robotics: ReWalk makes exoskeletons for personal and commercial rehab use. The light, battery-powered system, the ReWalk Personal 6.0, is a wearable exoskeleton with motors located at the hip and knee joints. Body shifting spurs motion that the company claims is like that of human legs. 
Real-life use case: A Portland, Oregon police officer who was paralyzed almost five years ago while on duty, recently wore one of ReWalk's exoskeletons to stand while raising his hand and swearing an oath as he accepted a promotion to sergeant.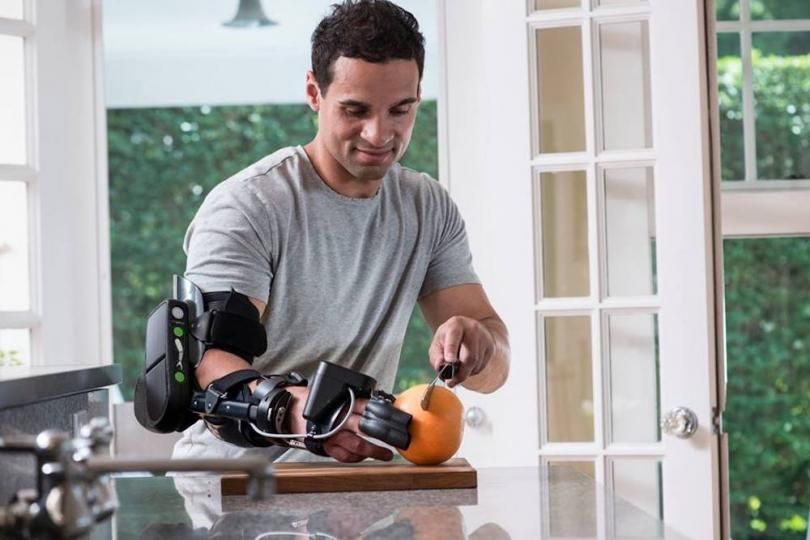 Myomo
Location: Cambridge, Massachusetts
What they do: Myomo's powered brace MyoPro is designed to assist those who've experienced paralysis or weakening in their hands and arms due to a variety of conditions. The device reads nerve signals from the skin's surface, then activates small motors that facilitate natural arm and hand movements.
Real-life use case: The company recently introduced a MyoPro model for adolescents.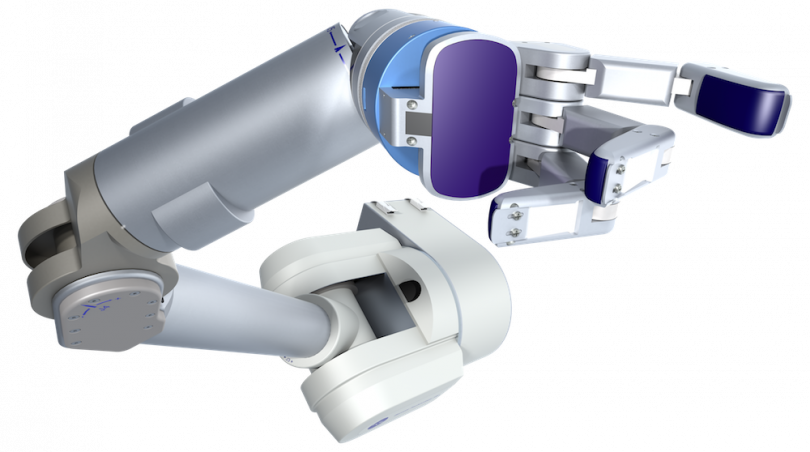 Barrett Technology 
Location: Newton, Massachusetts
What they do: Barrett makes articulated arms and hands — what it calls "advanced robotic manipulators" — for a variety of applications. The WAM Arm mimics human dexterity. The company's BH8-series BarrettHand can grasp an array of different objects. And Burt is designed for upper-extremity rehabilitation training and robotics research.
Real-life use case: Barrett is part of an assistive robot market that's estimated to hit $1 billion by 2025.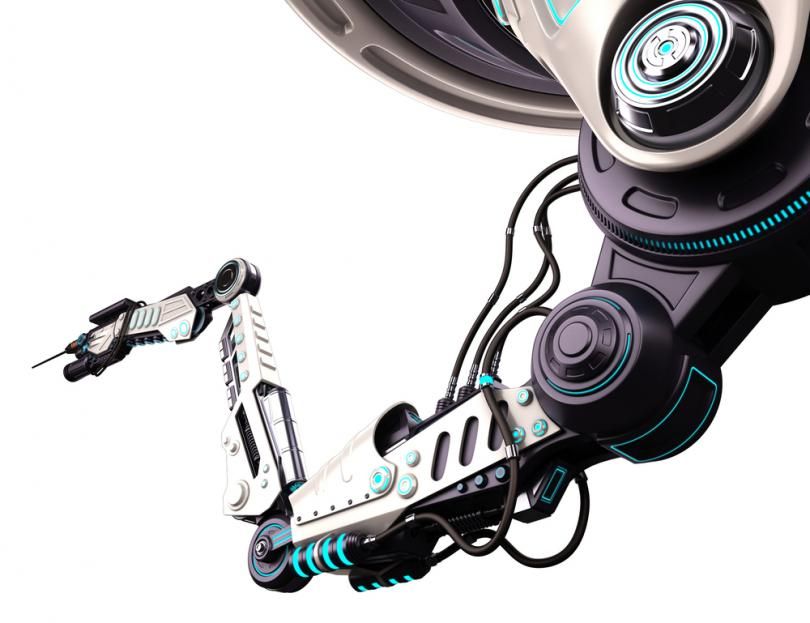 Energid Technologies
Location: Cambridge, Massachusetts
What they do: Energid's Actin SDK software enables advanced real-time motion control for industrial and consumer robotics applications in industries where getting to market quickly is paramount.
Real-life use case: SS Innovations recently unveiled an "affordable, modular robotic surgical system capable of complex motion control" using Energid's Actin robotic controls toolkit.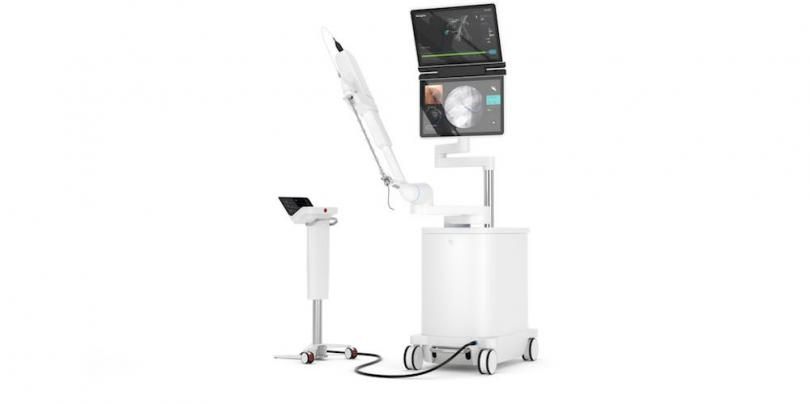 Intuitive Surgical 
Location: Sunnyvale, California
How they're using robotics: Intuitive's robots are used for minimally invasive surgery. Equipped with advanced vision technologies, energy systems, stapling and instruments, the continually upgraded da Vinci platform has been used for millions of surgeries since the late 1990s. The newer Ion™ is used for minimally invasive peripheral lung biopsies.
Real-life use case: For the third quarter of 2018, Intuitive reported a 20 percent uptick in surgical procedures employing its da Vinci Surgical Systems — the best growth in three years due largely to jumps in general and urologic surgery.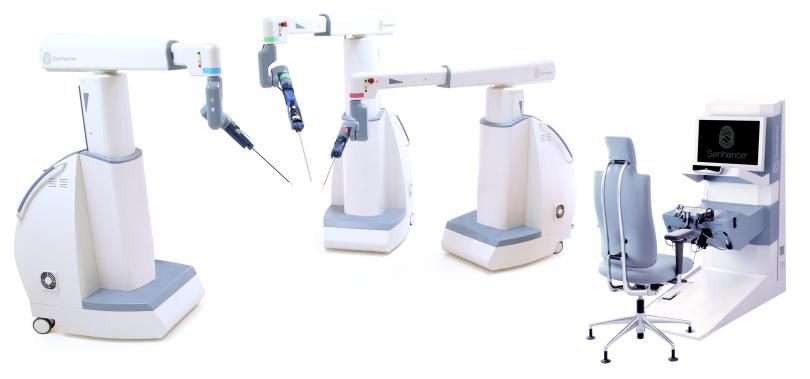 TransEnterix
Location: Morrisville, North Carolina
How they're using robotics: TransEnterix's Senhance Surgical System for laparoscopic procedures features fully reusable instruments and can integrate with existing technology. The company says time and cost investments are about the same as those for manual laparoscopies.
Real-life use case: TransEnterix will demo its Senhance Surgical System, the First Digital Laparoscopic Surgical Platform at the American College of Surgeons Clinical Congress Oct 21-25, 2018 in Boston.

SoftBank Robotics
Location: Tokyo, Japan
How they're using robotics: SoftBank's robots Pepper, Nao and Romeo are empathetic humanoids programmed to be proactive and expressive, among other qualities. Entertaining, educational and engaging, they can accompany patients during mental and physical exercises so human staff can focus on other duties.  
Real-life use case: The two-foot-tall Nao was recently part of an experiment with preschoolers in a classroom setting. When Nao answered all of their questions correctly, they interacted less with the robot than when it gave some incorrect answers. One result was increased "spontaneous learning."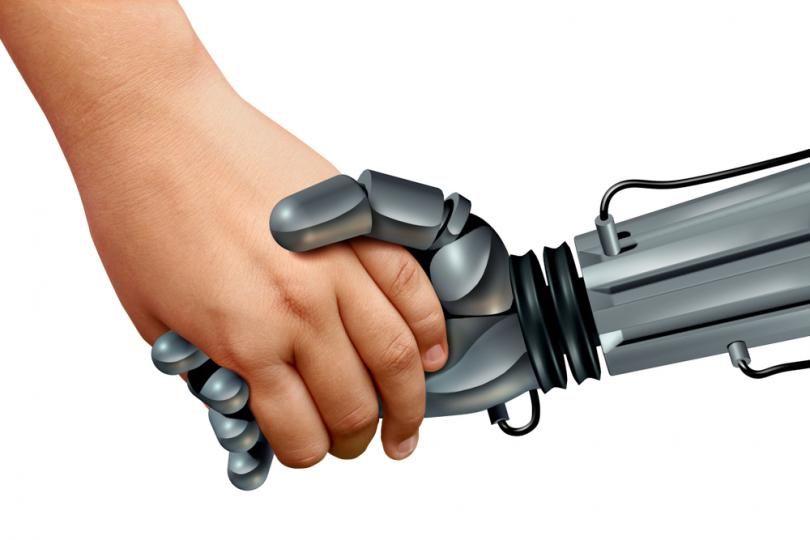 Embodied
Location: Pasadena, California
What they do: Staffed by a team of engineers, therapists and gamers, Embodied makes technologically advanced "companion" robots that exhibit human-like care and compassion to enhance individual wellness and quality of life.
Real-life use: Embodied recently landed $22 million in Series A funding for its AI and robotics platforms that serve the care and wellness sector.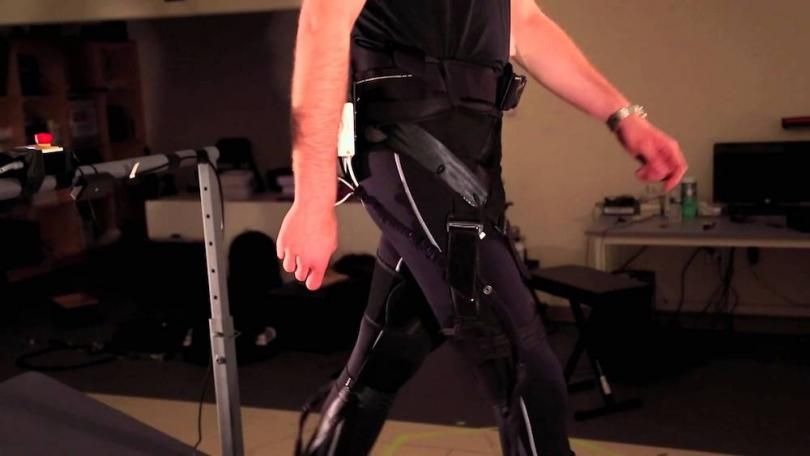 Harvard Bio-Design Lab
Location: Malborough, Massachusetts
How they're using robotics: Harvard Bio-Design Lab develops what it calls "soft wearable robots" that are more comfortable and less obtrusive. They can improve walking efficiency in healthy people and assist those who suffer from muscle weakness or other physical/neurological disorders. 
Real-life use case: The lab recently introduced an updated version of its exosuit, which provides assistive force and is designed for use by soldiers and firefighters who must negotiate tough terrain.