16 Software Companies in Houston Empowering Businesses Through Simple Solutions
Updated:
September 14, 2021
Updated:
September 14, 2021
In a city as historically tech-focused as Houston, it takes a certain amount of grit and ingenuity to dominate the tech space. And yet, many of Houston's tech companies and startups are doing just that. For many of the city's tech contenders, both old and new, software rests at the heart of their operations. In recent years, the demand for software developers has defined the nation's tech community. In fact, according to a 2019 report from the Evans Data Corporation, the number of software professionals worldwide is expected to reach 28.7 million by 2024. 
Houston is keeping up with the world's growing love for software development, serving as the home of numerous software companies. These companies are designed to meet the needs of some of the nation's most economically prosperous industries including local ones like aerospace and defense and oil and gas. From simplifying business operations to developing enterprise-level mobile apps, these 16 software companies in Houston are empowering businesses through simple, effective solutions. 
Software Companies in Houston to Know
ThoughtTrace
Quorum Software
Simublade
TargetRecruit
Movefleet
Mainline
Sibme
December Labs
Epicor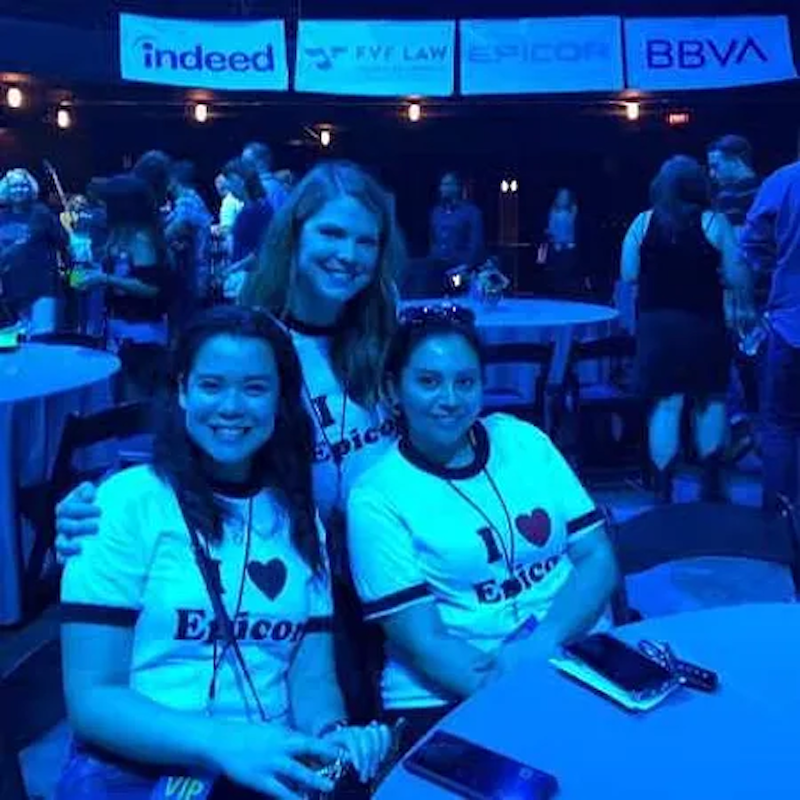 Focus: SaaS
What they do: When it comes to ramping up productivity, Epicor is determined to get the job done. This company crafts cloud-based solutions around the needs of businesses, featuring a broad portfolio that includes automotive and retail companies. Epicor offers a range of different platforms to streamline processes, so companies can select the plan that works best for them.  
Who they work with: Organizations across a range of industries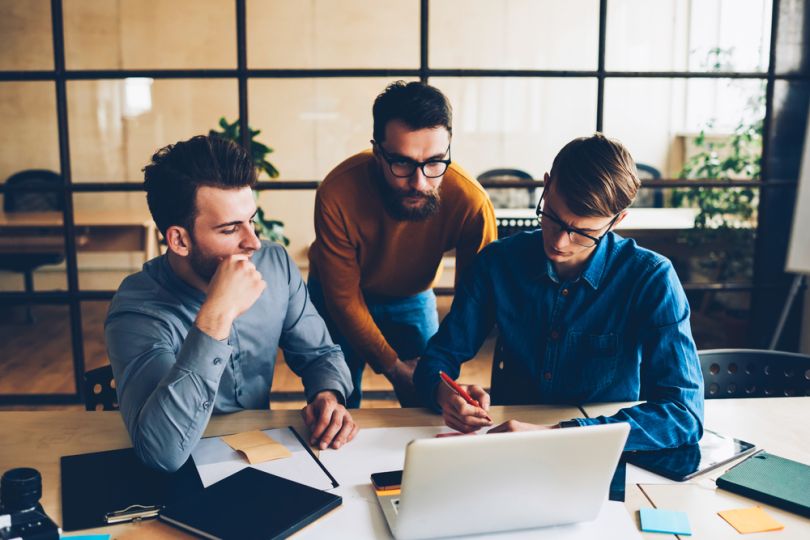 Quorum Software
Focus: Oil + Gas
What they do: Quorum Software offers an oil and gas software platform built for the cloud. The platform is designed to simplify and optimize businesses' operations, enabling users to easily capture, share and access the information they need from anywhere. Quorum Software's aim is to help organizations in the oil and gas industry make decisions more quickly and confidently, collaborate more effectively, lower IT overhead, empower their users and reduce workforce transition costs.
Who they work with: Chevron, AltaGas, Black Mountain Oil & Gas and Noble Energy.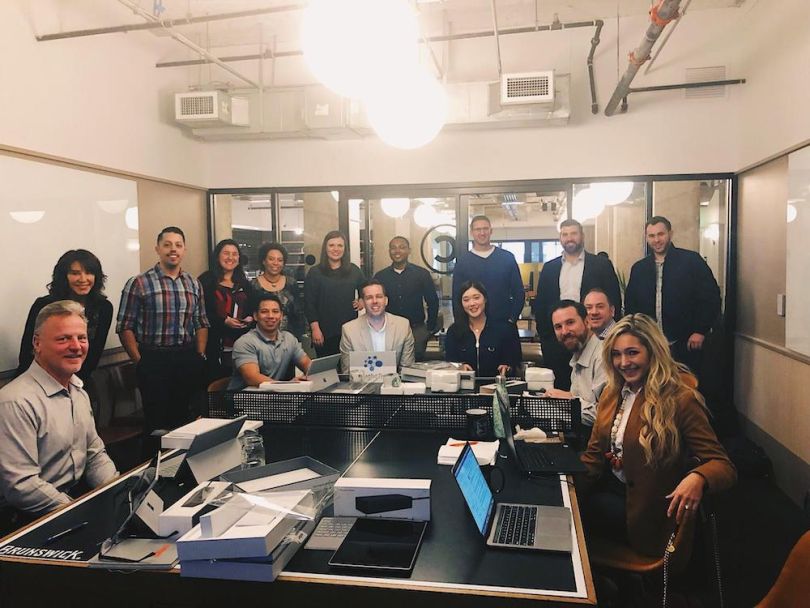 ThoughtTrace 
Focus: Contracts + Agreements
What they do: ThoughtTrace utilizes AI and machine learning to help clients streamline categorization, review and analysis of contracts and agreements. The company's intelligence platform offers fast enterprise search, deep commercial insights and intelligent document identification, boasting the ability to process and analyze thousands of documents daily. ThoughtTrace's mission is to empower people and companies by granting them greater access to their most challenging information.
Who they work with: Land analysts, land administration managers, business process analysts and more.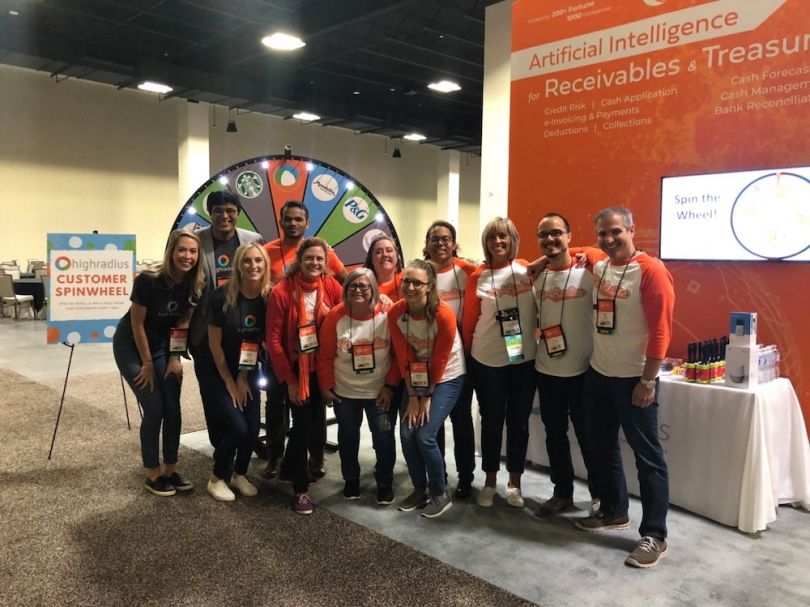 HighRadius 
Focus: Receivables Management + Cash Application Automation
What they do: HighRadius is a Software-as-a-Service (SaaS) company that leverages AI-based autonomous systems to help companies automate accounts receivable and treasury processes. Their platform is designed to reduce cycle times in clients' order-to-cash processes by automating receivables and payments processes across credit, electronic billing and payment processing, cash application, deductions, and collections. HighRadius' B2B Collaboration Network enables suppliers to digitally connect with buyers, thus closing the loop from supplier receivable processes to buyer payable processes.
Who they work with: Uber, Sony, Dell, 3M, Unilever, Bayer and Brightstar.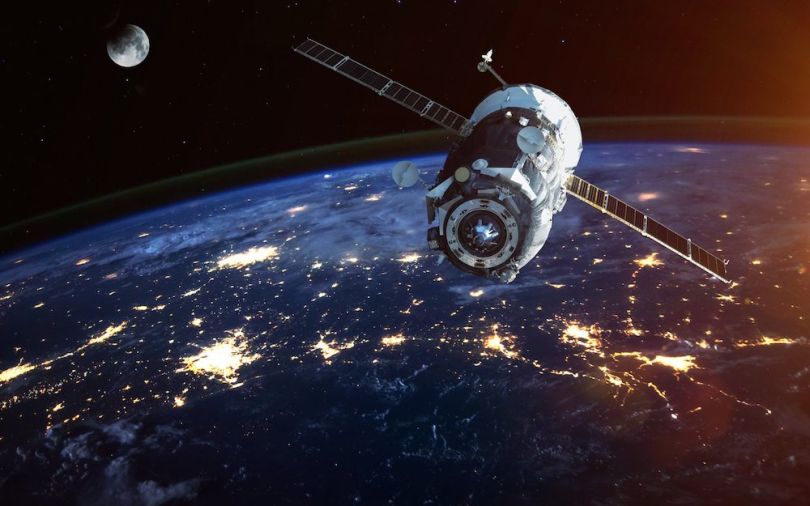 Cimarron Software Services 
Focus: Aerospace + Defense
What they do: Cimarron Software Services supplies real-time systems solutions for organizations related to aerospace and defense. In 1988, the company began collaborating with NASA to support the maintenance and operation of the Mission Control Center (MCC). Cimarron's energy lab was designed to merge the situational awareness of real-time command and control systems with engineering data to deliver an immediate impact on analysis and troubleshooting capabilities accessible to a mission team.
Who they work with: NASA and other aerospace organizations.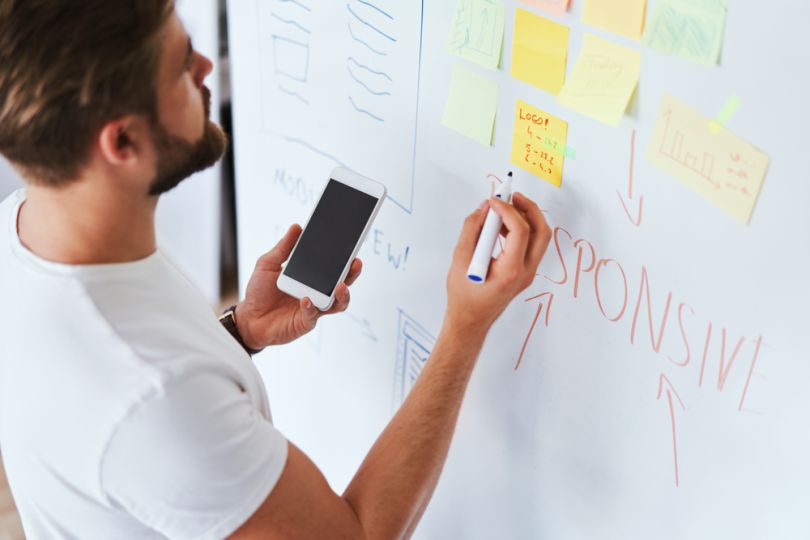 Simublade  
Focus: Web + Mobile App Development
What they do: Simublade is a software company dedicated to helping clients build products that create positive impacts. Working with a wide range of organizations, the company offers a variety of services including native mobile app development for iOS and Android, web development, hardware development for IoT, product management and strategy, UI / UX design, and testing and QA. Simublade's past products include a live streaming app designed for community safety, a task management platform for students and an app that connects people with like-minded travel companions.
Who they work with: Google, Amazon, Stripe, Twilio and Clutch.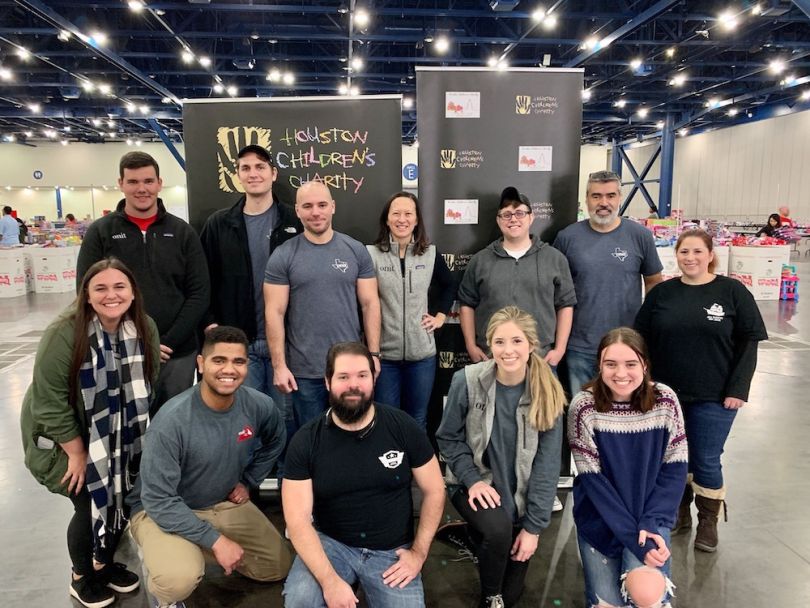 Onit 
Focus: Enterprise Legal Management
What they do: Onit provides enterprise legal management services in an effort to transform the way legal departments drive operational and process improvements. The company's enterprise legal management solutions include matter management, e-billing, legal service requests, contract review and approval, matter intake and alternative fee arrangements. Onit also offers services related to contract lifecycle management, legal holds, account management and more.
Who they work with: Maxim Integrated, Under Armour, The Home Depot and Mattel.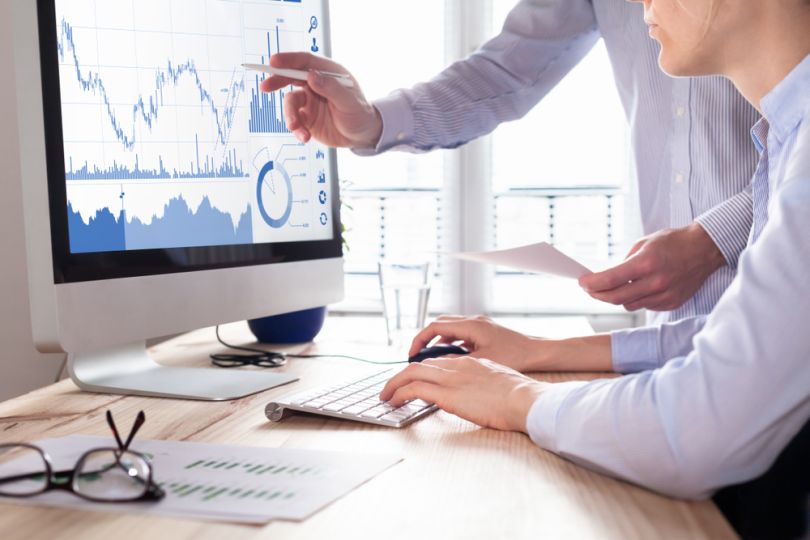 TargetRecruit 
Focus: Staffing + Recruiting
What they do: Founded in 2008, TargetRecruit offers a cloud-based system designed to address challenges within the staffing and recruitment industry. The company's fully integrated applicant tracking software enables users to run every aspect of their business in the cloud, providing a simple and fast applicant workflow. TargetRecruit's software allows businesses to automate marketing campaigns, configure apps to support specific hiring and onboarding needs, instantly notify candidates, generate powerful insights and more.
Who they work with: Affinity, AMN Healthcare, BHI Energy and Blackstone Technology Group.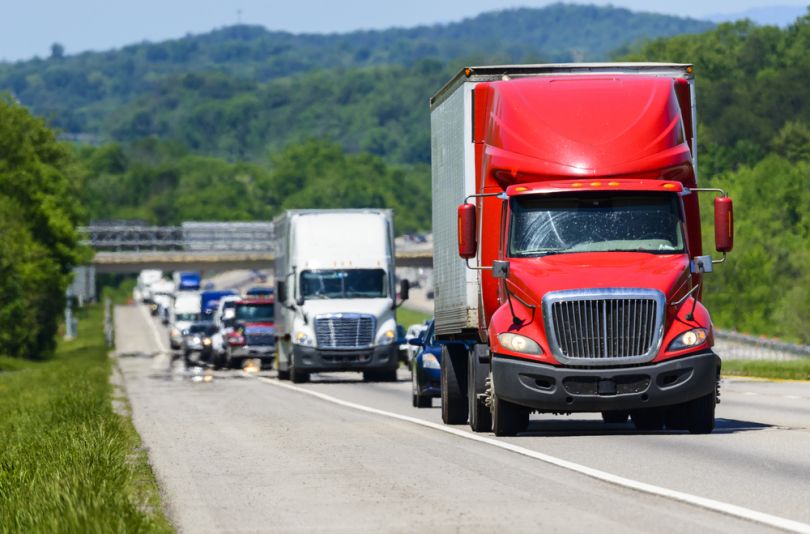 Movefleet 
Focus: Fleet Tracking + Management
What they do: Established in 2016, Movefleet provides greater visibility and efficiency for over-the-road transportation and logistics. Designed to drive fleet businesses towards on-time deliveries, the company's fleet management software allows users to monitor trip progress, connect business processes and monitor vehicle and driver performance. Movefleet aims to help its clients reduce delays, synchronize operations, mitigate risks, cut down on operational costs and easily access information.
Who they work with: Advance Logistics, Sankara Eye Foundation and more.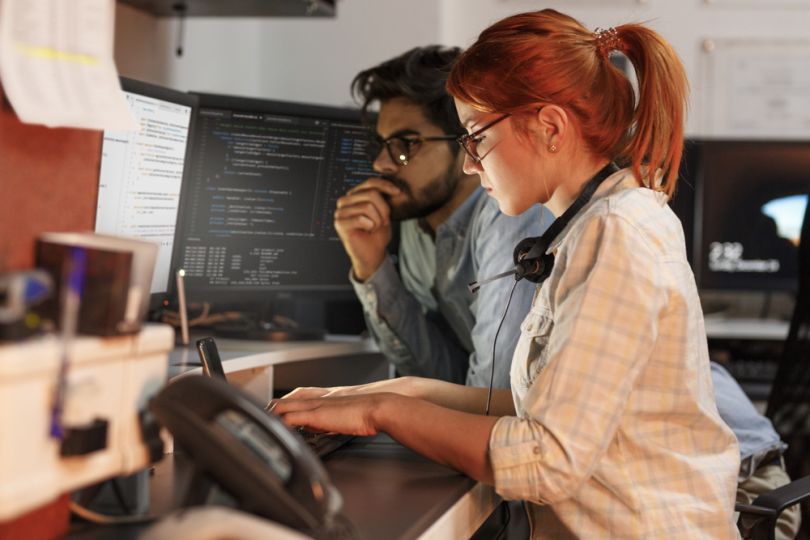 Bit6 
Focus: Real-Time Communications
What they do: Bit6 offers a platform equipped with real-time communication functionality, which is designed to work on any platform or channel. The company's platform offers chat and messaging APIs, multi-user WebRTC audio and video communication capabilities, live chat and mobile messaging as well as low latency, scalable TURN solutions.
Who they work with: Small and medium-sized enterprises.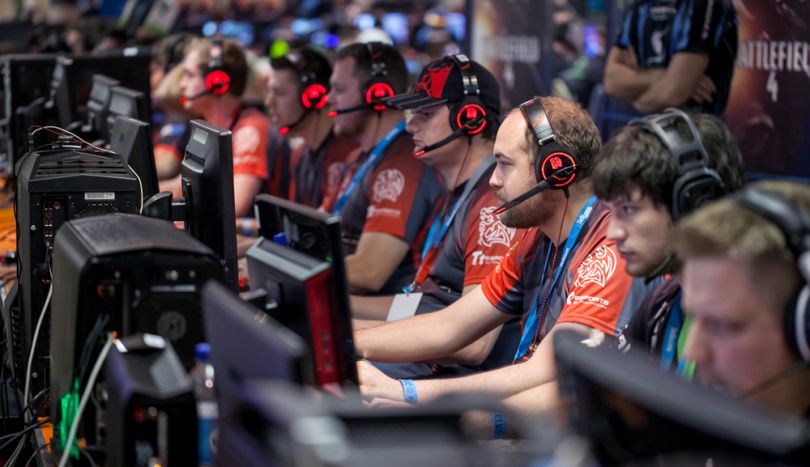 Mainline
Focus: Esports
What they do: Mainline has created esports tournament software designed to be seamless and straightforward. The company's software, Hydra, boasts a variety of capabilities like easy tournament sign-up, simple sponsorship branding, hands-off control, custom tournament structures, versatile scoring and easy communication between competitors. Mainline partners with organizations across the globe to plan and execute esports events in both physical and virtual environments, ensuring clients witness high engagement and increased brand awareness.
Who they work with: Twitch, The University of Texas at Austin and the University of St. Thomas.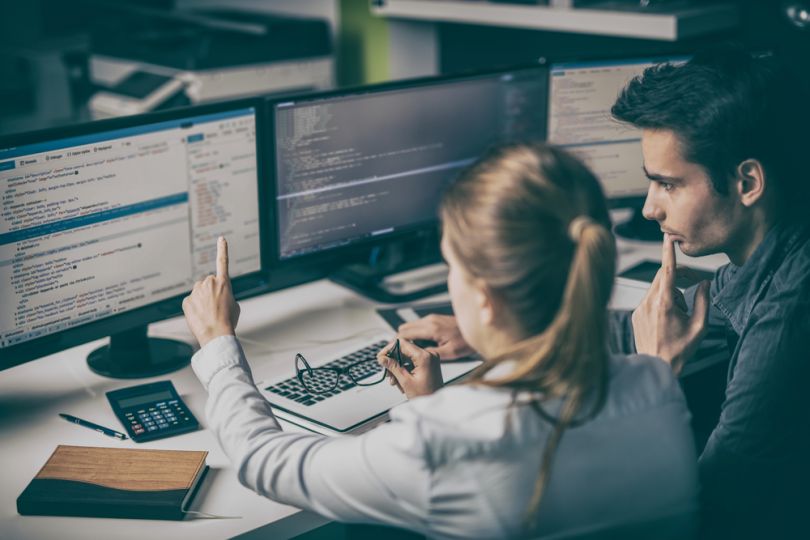 Camelot Integrated Solutions 
Focus: Enterprise Solutions
What they do: Founded in 2004, Camelot Integrated Solutions provides personalized enterprise solutions intended to close the gap between companies' IT capabilities and business objectives. The company provides a wide range of services such as mobile app development, big data real-time analysis, cloud migration, performance and monitoring and customer relationship management. Camelot Integrated Solutions works with clients from a variety of industries like healthcare, oil and gas, and telecommunications.
Who they work with: Capgemini, Cognizant, Fiserv, Randstad and Modis.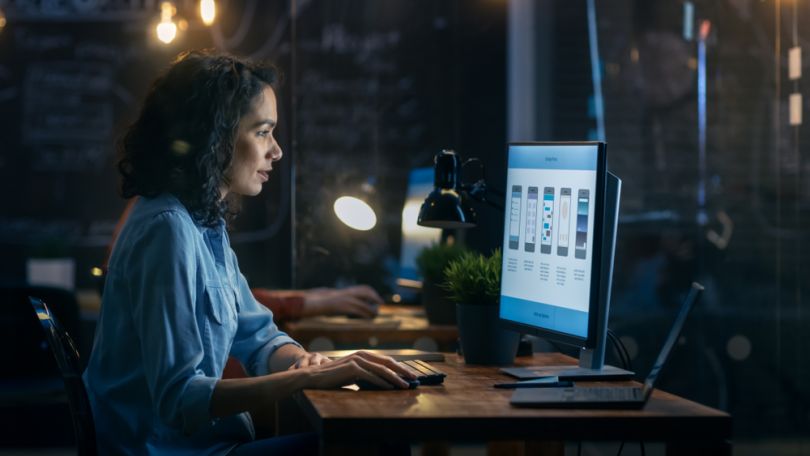 December Labs 
Focus: Web + Mobile App Development
What they do: Launched in 2014, December Labs designs and develops products for enterprise corporations. The company works on a wide range of products such as mobile apps, websites, and emerging technologies like AR / VR, blockchain and computer vision. December Labs has created various products in the past including a B2B trade service platform, an app for wearable fitness devices and a mobile-first health platform.
Who they work with: Accenture, Zurich, Santander and Nest.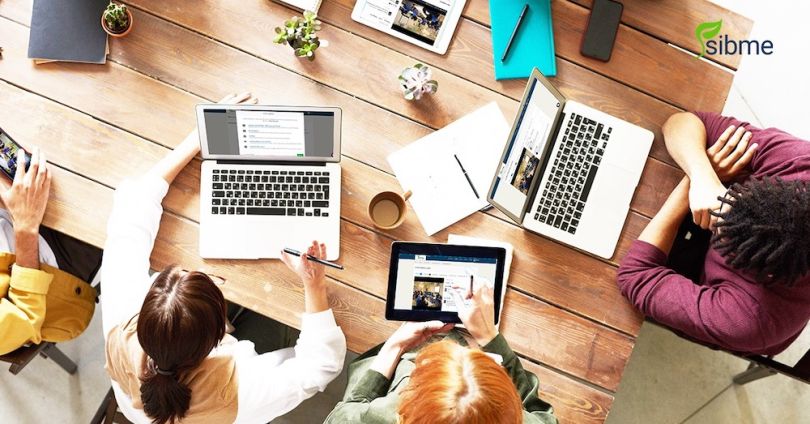 Sibme 
Focus: Edtech
What they do: Sibme offers an online video coaching and collaboration platform designed to improve professional practice in teams, departments, schools and other education-focused organizations. The platform enables teachers to record classroom instruction from mobile devices, which can then be uploaded to secure Sibme cloud workspaces. Sibme's virtual coaching component allows instructors to evaluate their current practices, set goals and receive constructive feedback.
Who they work with: Francone Elementary School, The Principal Center and Pasadena Independent School District.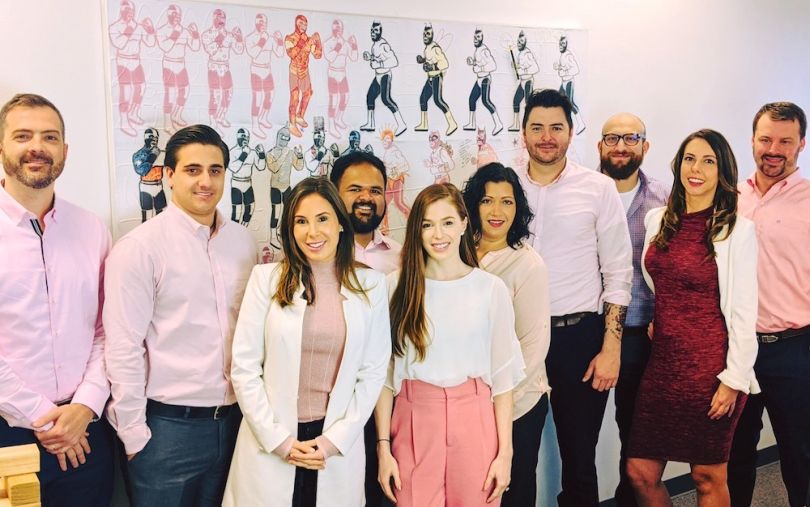 Stemmons Enterprise
Focus: Enterprise Solutions
What they do: Stemmons Enterprise is a software development firm that specializes in enterprise-level operations and agility software. The company provides a suite of tools designed to capture basic activity patterns, bringing together data, adaptable processes and other systems into a common interface. The company's tools assist clients with tasks, projects, customizable database fields and records, checklists, surveys and inspections, role and departmental structure, process documentation and reports, and business intelligence.
Who they work with: Avaya, Lanova, Griffin Partners and UCLA Law.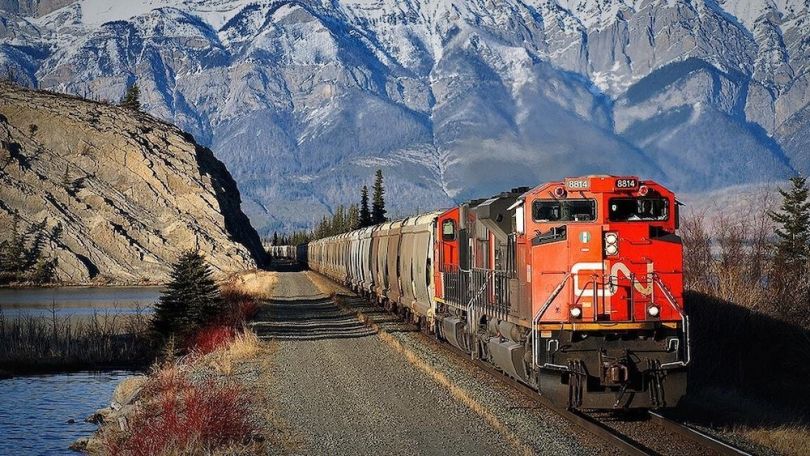 GTG Technology Group 
Focus: Transportation Management
What they do: Founded in 2011, GTG Technology Group offers software designed for transportation management needs. The company's cloud-based software is intended to offer the most functionality with full end-to-end visibility, enabling transportation professionals to effectively manage their intermodal, rail, truck and dray operations. GTG Technology Group's services are accessible on all devices including iOS and Android.
Who they work with: Organizations in the transportation industry. 


Photos via Shutterstock and social media