37 Edtech Companies Changing the Way We Learn
These companies are shaping the industry, tackling questions of pedagogy and business one day at a time.
When you think of educational technology, do you picture a classroom full of teens immersed in their tablets—perhaps dissecting cyber-rats? That happens, no doubt, but edtech goes beyond K-12 classroom engagement tools, and plays an increasingly crucial role in the educational experience.
As author and educator George Couros put it, "Technology will never replace great teachers, but technology in the hands of great teachers is transformational."
The growing and maturing edtech industry encompasses any and all technology that facilitates learning for kids and adults. That includes classroom assessment tools for teachers, education-specific fundraising sites, reader-adaptive ebooks and more. 
Top Edtech Companies to Know
Udacity
Newsela
Civitas Learning
Dreambox Learning
GoGuardian
Guild Education
Coursera
Schoology
Instructure
Knewton
Chegg
CreativeLive
Course Hero
Duolingo
Masterclass
Remind
Kahoot!
In 2018 alone, American edtech companies raised $1.45 billion —an all-time high that tied 2015 investment levels. In 2018, though, investors concentrated on a smaller number of firms, which is a sign that clearer industry leaders are emerging.
Still, the future of edtech remains in flux. When it comes to student-facing technologies, for example, where's the line between teaching kids tech literacy and fomenting tech addiction? Also, will there come a point when edtech ditches kids altogether to focus solely on revenue-generating corporate clients? Time will tell.
The following 37 edtech companies are helping to shape the industry, and tackling questions of pedagogy and business in the process.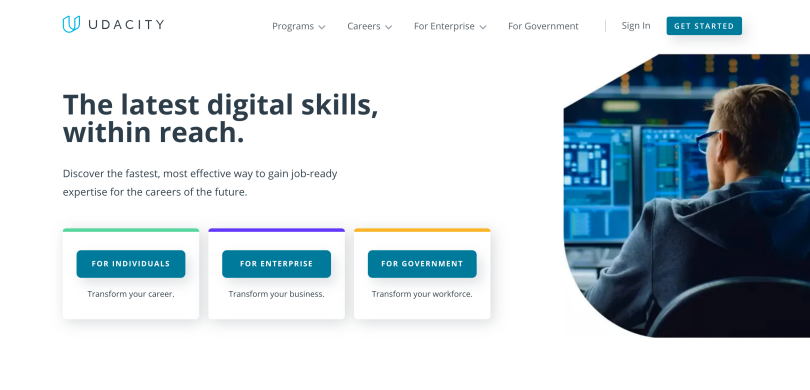 Location: Fully Remote
What it does: Udacity is an online platform that provides a pathway for job-seekers to learn job-ready skills that will prepare them for the career of their future. The platform offers a variety of programs and courses on subjects like artificial intelligence, cloud computing, product management, data science, cybersecurity and more, providing people with vital, in-demand skills to advance their careers.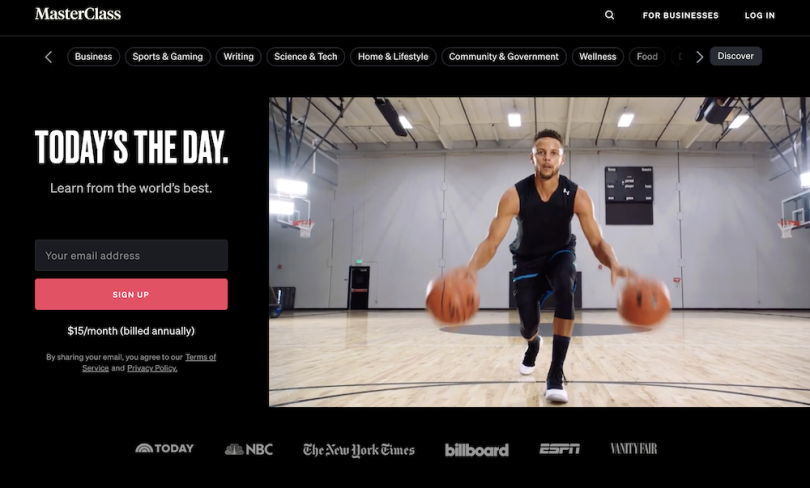 Location: San Francisco, CA
What it does: MasterClass is an online platform that allows users to take online classes and learn from world-leading experts in their craft. Instructors in categories ranging from cooking through writing, music, sports, filmmaking and much more, including Stephen Curry, Gordon Ramsey and Annie Leibovitz, are available through Masterclass to provide unique insights that can only be learned from accomplishing life's greatest achievements.
A Cloud Guru
Location: Austin, TX
What it does: A Cloud Guru is an edtech company that offers online cloud computing courses to engineers and engineers-in-training. Courses ranging from the basics on Cloud-focused coding for the Cloud to AWS certifications are available on A Cloud Guru's platform, which allows students to learn in a more engaging environment than traditional online education methods.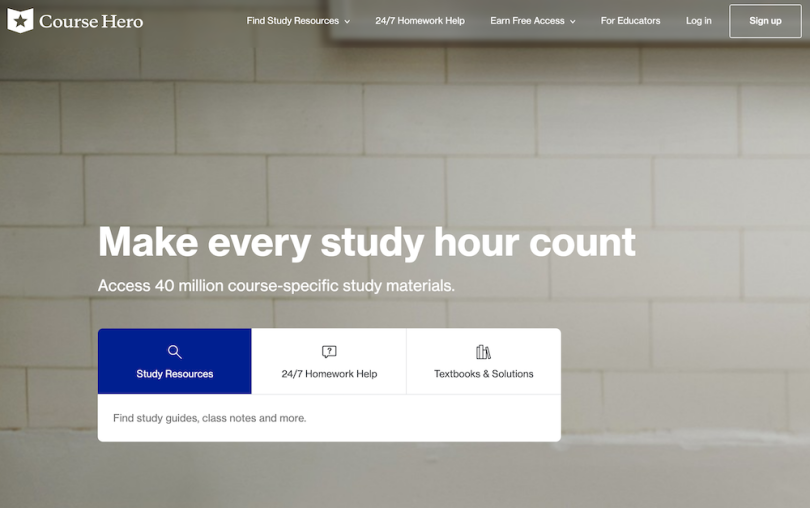 Course Hero
Location: Redwood City, CA
What it does: Course Hero is an online learning hub that ensures students are prepared for graduation through online courses and test prep. The edtech platform features course-specific study materials from small campuses and many of the world's leading universities alike, with textbook resources, 24/7 homework help and infographics all available through Course Hero as well.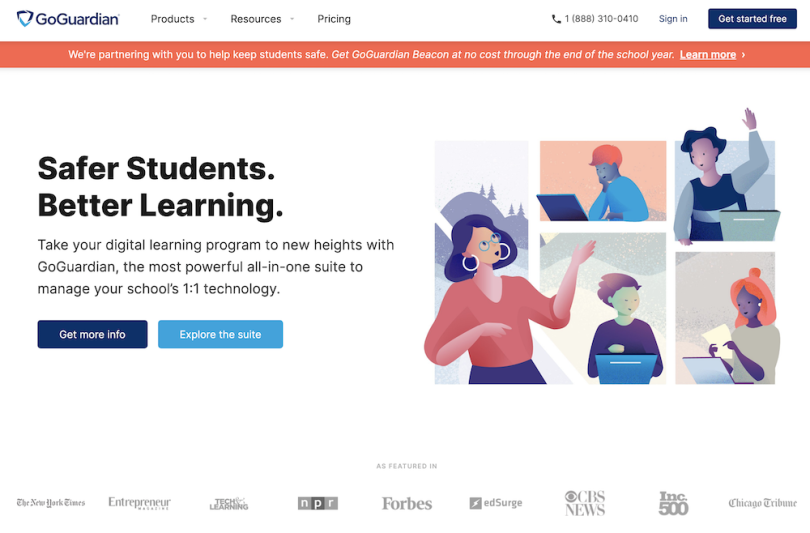 GoGuardian
Location: El Segundo, CA
What it does: GoGuardian facilitates safer learning experiences by providing educators with a suite of tools that ensure students are protected from harmful and distracting content when working within the digital space. The company is primarily focused on supporting mental health through a suite of products that includes DNS network filtering, classroom management tools, asset management tools, student safety beacons and more, leading to a more productive learning environment.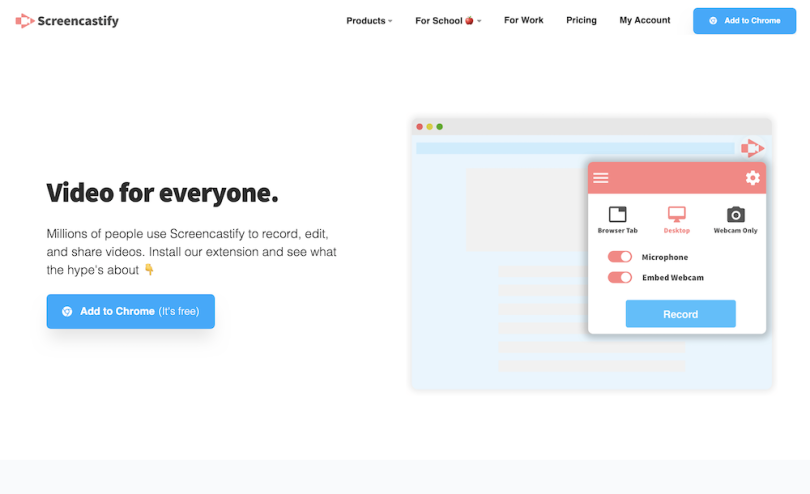 Screencastify
Location: Chicago, IL
What it does: Screencastify provides a free Google Chrome browser extension that makes it easier to record, edit and share videos for use by teachers, students, business professionals and collaborators of all kinds. The extension offers an efficient solution to recording via screen capture, webcam and microphone while featuring additional tools such as narration, focus mouse and virtual pen capabilities, making it easy to incorporporated clear, versatile visuals into their workflow.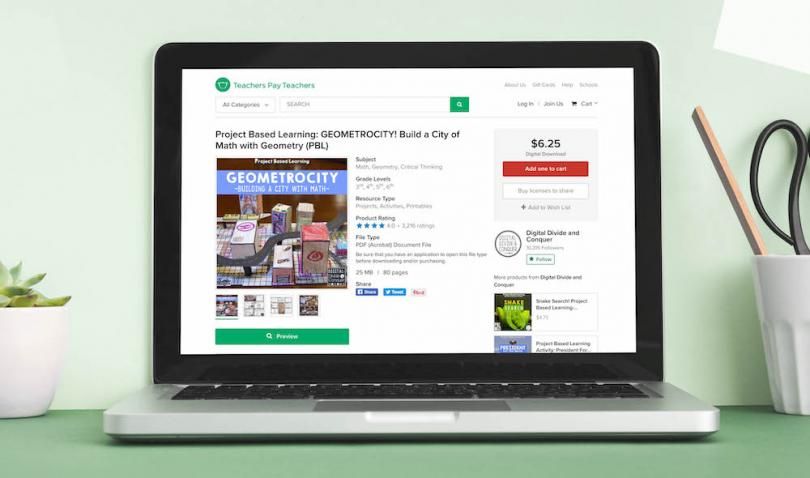 Teachers Pay Teachers
Location: New York City
What it does: On Teachers Pay Teachers, an online marketplace termed the "Etsy of education," teachers buy and sell worksheets, lesson plans, and other educational resources for grades pre-K-12. Since its inception in 2006, the site has grown even more relevant as districts nationwide adopt standard Common Core learning objectives. Today, more than 70 percent of teachers in the U.S., Canada and Australia use TpT.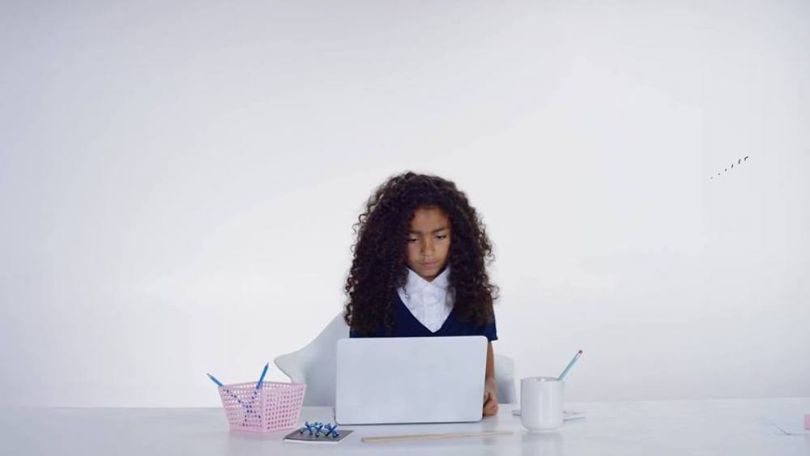 Newsela
Location: New York City
What it does: Newsela curates a digital library of relevant, trustworthy nonfiction readings—often focused on issues of social justice—and adapts them to a wide variety of reading levels. Based on articles from Scientific American, The Washington Post, as well as historical documents, Newsela's readings all come with comprehension assessments.

Civitas Learning 
Location: Austin, Texas
What it does: Colleges and universities synthesize disparate student data through Civitas Learning's signature Student Success Intelligence Platform. Used at almost 400 institutions of higher education, the tool helps schools predict when students will need extra support and in which fields they might thrive.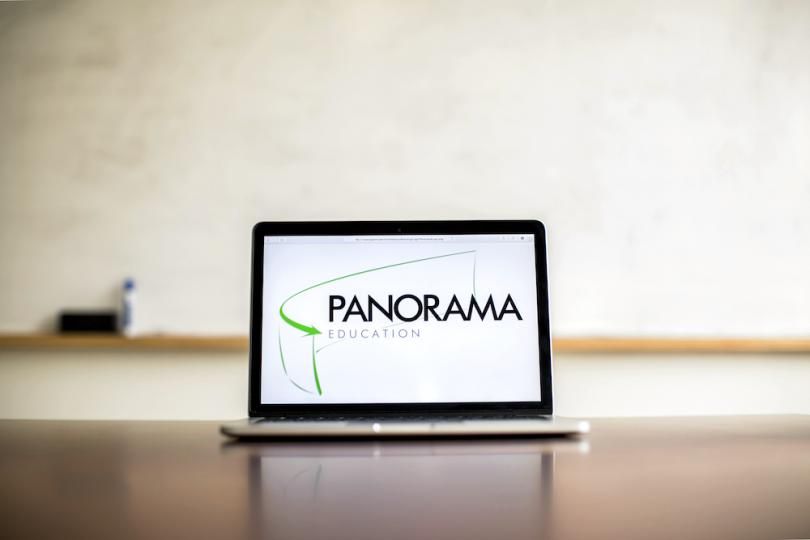 Panorama Education
Location: Boston
What it does: Panorama Education, a data analytics company, focuses on surveys that measure school climate, teacher engagement, student satisfaction and other aspects in K-12 schools. The team designs the surveys (which can be taken securely via mobile) and administers them. The company then helps the more than 11,000 schools that use its services to analyze and act on the amassed data.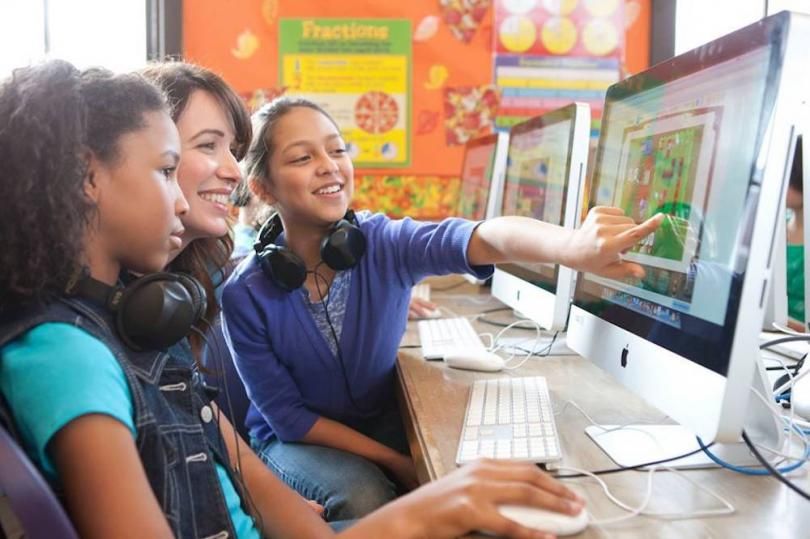 Dreambox Learning
Location: Seattle
What it does: With its adaptive K-8 math curriculum, Dreambox Learning aims to make math accessible and exciting. Their technology tracks students' problem-solving approaches, constantly re-sequencing problems and recalibrating difficulty based on student performance. Meanwhile, bright visuals, sprightly sound design and other game-like touches offset the drudgery of long division.

Guild Education
Location: Denver
What it does: Guild Education helps working adults continue their employer-funded education with online courses from more than 80 universities. Walmart, for instance, pays all but $1 per day toward business degrees for its employees. Disney offers a similar plan.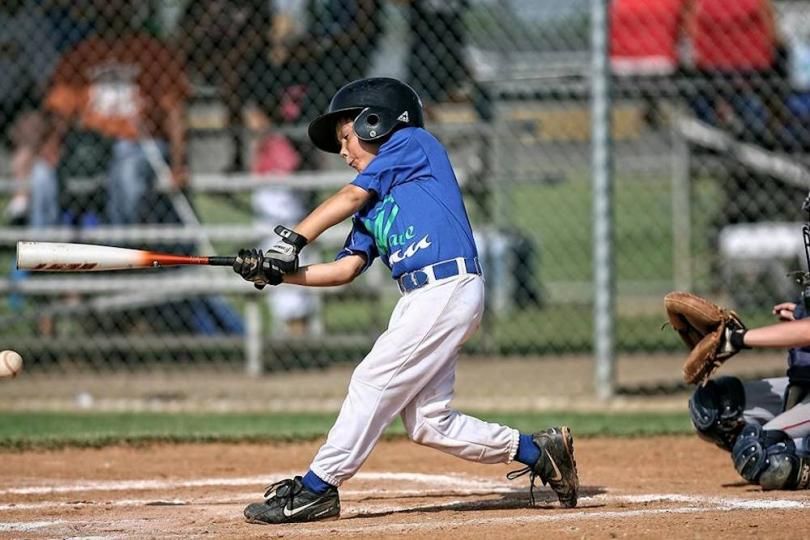 Snap! Raise
Location: Seattle
What it does: Snap! Raise simplifies group fundraising for sports teams and youth groups, replacing the hassle of door-to-door sales and flyering with customizable online campaigns. Its interface expands the reach of digital campaigns so they take less time and manpower. The site also helps teams coordinate fun extras, like prizes for major donors.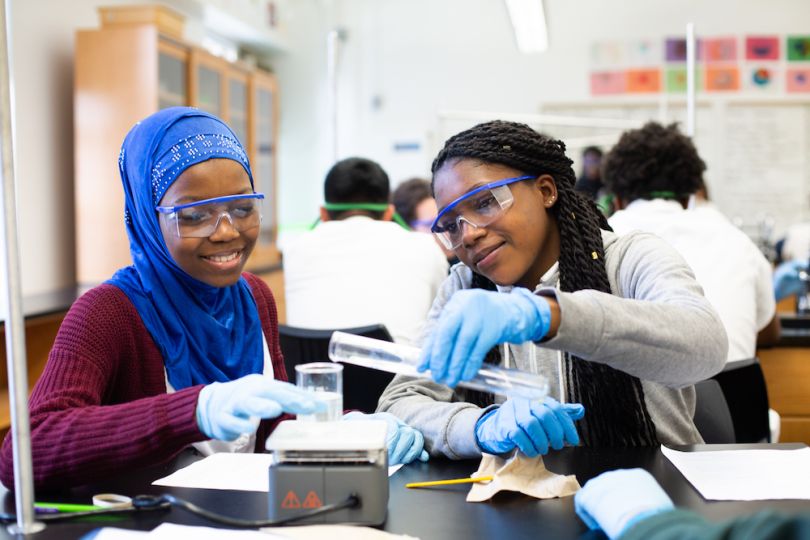 DonorsChoose
Location: New York City
What it does: This crowd-funding platform, akin to GoFundMe, has a laser-sharp focus: fundraising for public school classrooms. Founded in 2000 by a high school history teacher in the Bronx, the site allows teachers nationwide to post funding requests for all kinds of supplies, from robotics kits to books to printer ink. To date, donors have given more than $800 million to underfunded classrooms through DonorsChoose.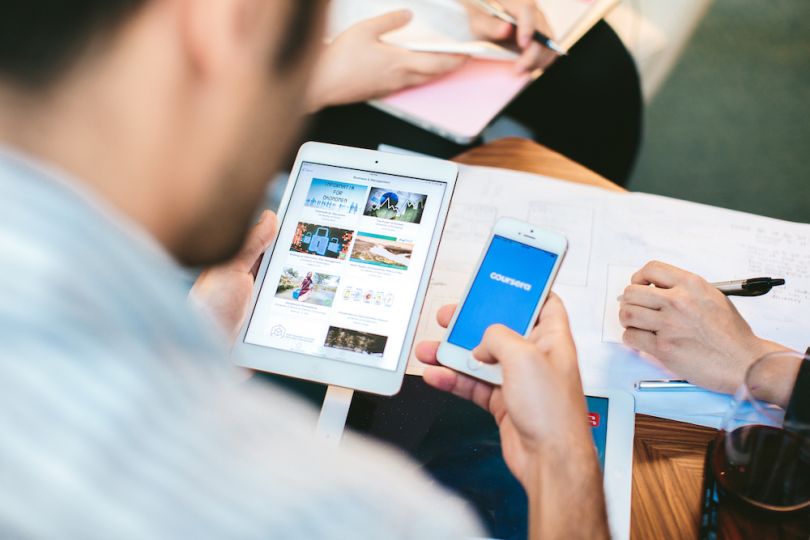 Coursera
Location: Mountain View, Calif.
What it does: Coursera offers classes from more than 150 top universities, including Stanford and Duke, in an open online format. More than 20 million students have explored fields that include data science, philosophy and fashion through the platform's suite of video lectures, auto-graded homework assignments and discussion forums.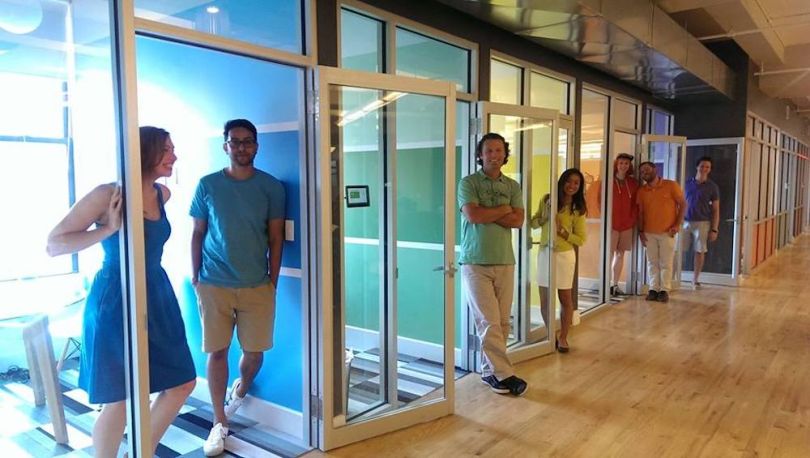 Schoology
Location: New York City
What it does: Schoology's learning management system—primarily designed for K-12 classrooms—emphasizes collaboration and fun. The system allows kids to work and chat together. It also offers teachers a one-stop portal for administrative tasks, including lesson planning, grading and quiz administration.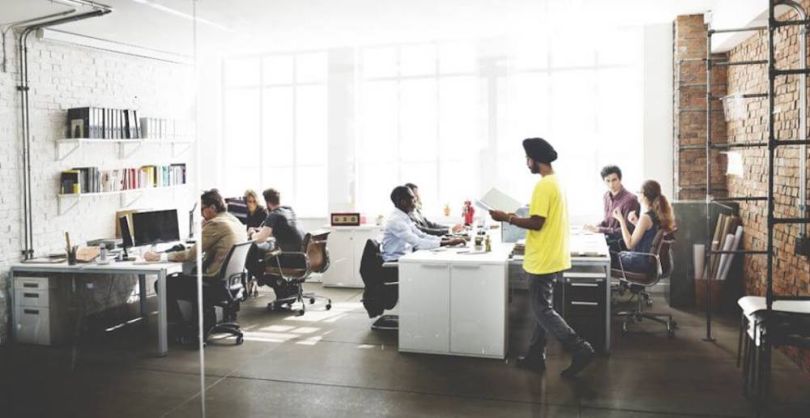 Voxy
Location: New York City
What it does: Voxy specializes in mobile-friendly English-language courses geared toward a variety of contexts, including higher education and corporate environments. Its curricula—tailored to goals like passing the Test of English as a Foreign Language (also known as TOEFL) and discussing data analytics— adapts to user successes and mistakes in real time and incorporates live-streamed one-on-one tutoring.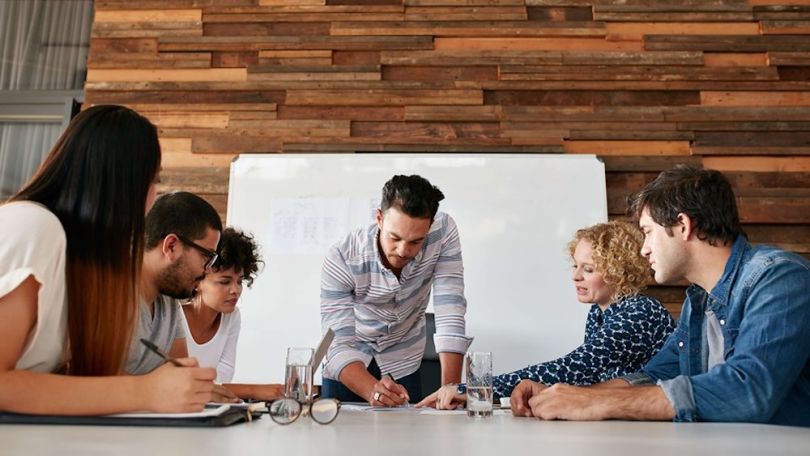 Instructure
Location: Salt Lake City, Utah
What it does: Instructure is best known for Canvas, a slick and simple learning management system used by more than 3,000 higher education and K-12 institutions. Built around input from top-tier universities like Berkeley, the Canvas interface allows teachers to create customizable course sites, annotate assignments and more.

Knewton
Location: New York City
What it does: Knewton's focus on adaptive learning—digital learning tools that respond to students' strengths and weaknesses as they study—has earned the company multiple innovation awards from Fast Company. Its courses, geared primarily towards math, science and economics, offer custom study recommendations for students and granular analytics for teachers.

Chegg
Location: Santa Clara, Calif.
What it does: College is expensive—Americans have more than $1 trillion in student debt—but Chegg's goal is to alleviate that financial burden, especially when it comes to textbooks. Its online marketplace allows students to buy, rent and sell used books. Through its site, Chegg users also have access to free online tutoring.

CreativeLive
Location: Seattle
What it does: CreativeLive offers video classes for the artistically-minded that cover topics like Adobe PhotoShop editing, sound design and wedding photography. Its past instructors include Tim Ferriss (of The 4-Hour Workweek) and Alex Blumberg (of podcast studio Gimlet Media). And thanks to the live-streamed class format, students can get answers to questions in real time.
Duolingo
Location: Pittsburgh, PA
What it does: Duolingo's free app helps users learn more than 30 languages, from Spanish to Esperanto, via game-like instruction. Users score points and execute timed challenges to ascend to new levels. It's reportedly effective, too. A recent study found that students learned roughly as much from 34 hours of Duolingo as they did from a first-semester Spanish course.

WolframAlpha
Location: Champaign, Ill.
What it does: Think of WolframAlpha as similar to a search engine like Google, but for more academic knowledge. While Google can do basic arithmetic, WolframAlpha can multiply matrices or run a regression. Its search engine, especially the subscription-based Pro tool, also allows users to analyze hyper-specific data on topics ranging from movie ratings to greenhouse gas emissions.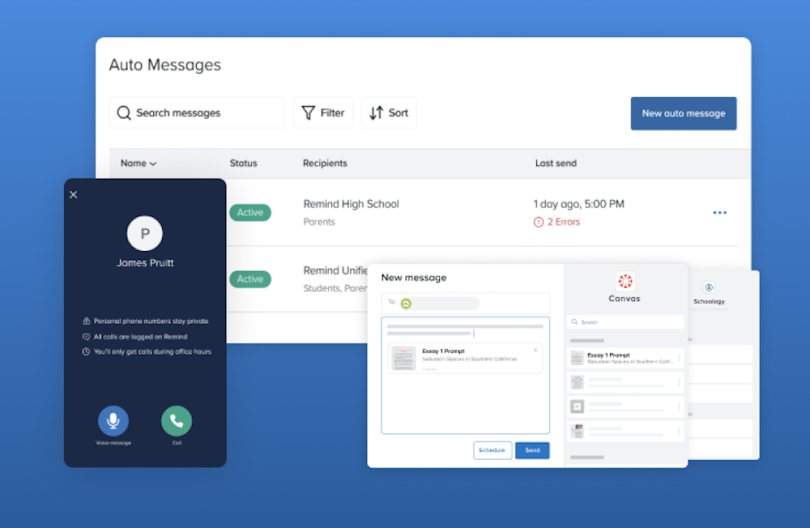 Remind
Location: San Francisco
What it does: Remind's app lets teachers, students and students' families send text and voice messages via phone, skirting the privacy hassle of exchanging actual phone numbers. With 31 million monthly users, the platform makes communicating school-related deadlines and objectives simpler.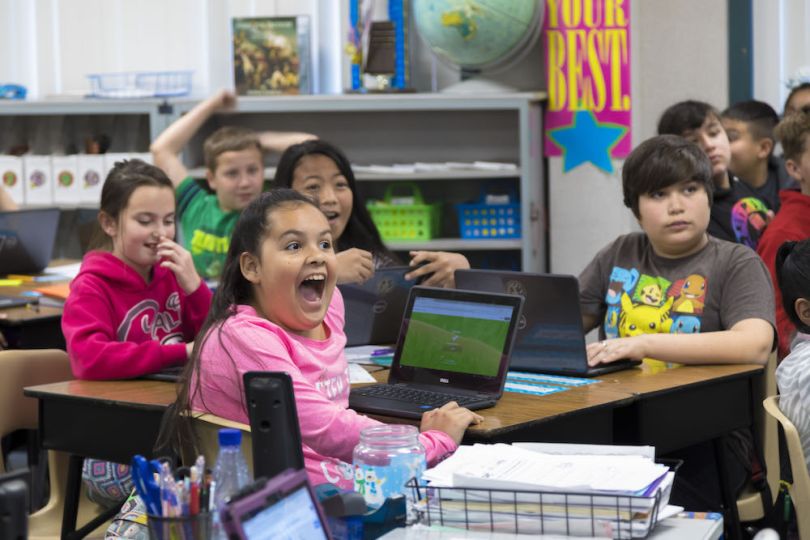 Kahoot!
Location: Oslo, Norway
What it does: Kahoot!'s interface transforms review sessions and homework assignments into "Kahoots," or micro-quiz-shows. Students tackle a question together—ideally on a shared screen—and whoever gets it right first earns points. The competitive element has made Kahoot! a hit with kids, but also in business meetings and trivia settings. 

Simplilearn
Location: San Francisco
What it does: In Simplilearn's online courses, professionals can earn certifications in areas like project management, financial management and Microsoft usage. The classes, which blend live-streamed instruction with online assignments and round-the-clock academic support, have trained more than a million people in 150 countries.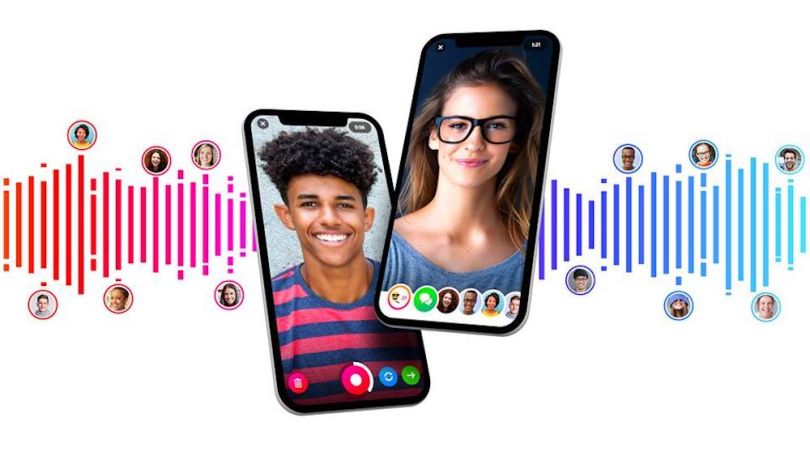 Flipgrid
Location: Minneapolis, Minn.
What it does: Recently acquired by Microsoft, Flipgrid's popular platform—used by about 20 million students—works much like a discussion board. Instead of posting written responses to prompts, though, students post short videos. They can also put together longer video presentations and receive video feedback from their teachers.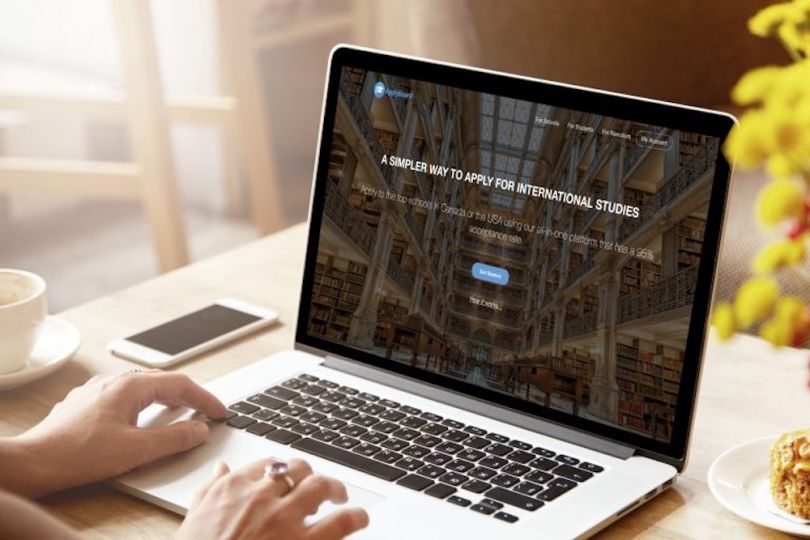 ApplyBoard
Location: Waterloo, Ontario, Canada
What it does: ApplyBoard helps high school and college students across the globe study abroad in North America. Using the company's online marketplace, young people sift through more than 1,200 schools in the U.S. and Canada, finding programs that fit their academic and financial needs. ApplyBoard's tools help streamline the application process, too, providing a secure storage space for transcripts and other key documents.

Sapling Learning
Location: Austin, Texas
What it does: Sapling Learning's online homework platform bolsters students' understanding of tough STEM fields, like calculus and physics. The interface asks questions in a variety of styles, including multiple choice, free response and ranking problems. Along the way, it offers relevant hints, feedback and clarification—even on questions that students get correct.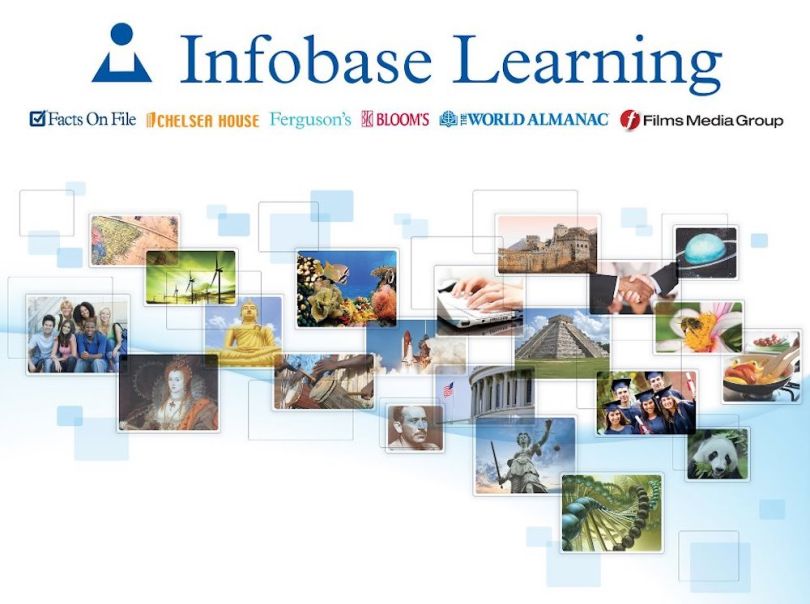 Infobase
Location: New York City
What it does: Infobase creates educational enrichment materials for K-12 schools and libraries. Founded in 1940, it started out making print resources like The World Almanac and Ferguson's. In more recent years it has fully embraced technology, enhancing its publishing imprints with video components, eBooks and web supplements.

McGraw-Hill Education
Location: Columbus, Ohio
What it does: McGraw-Hill has been a major textbook publisher since 1917. These days, however, that's just one facet of its business. It also creates science-based learning experiences such as SmartBook, a reading tool whose content adapts to its users. Additionally, the company makes eBooks, mobile applications and digital curricula.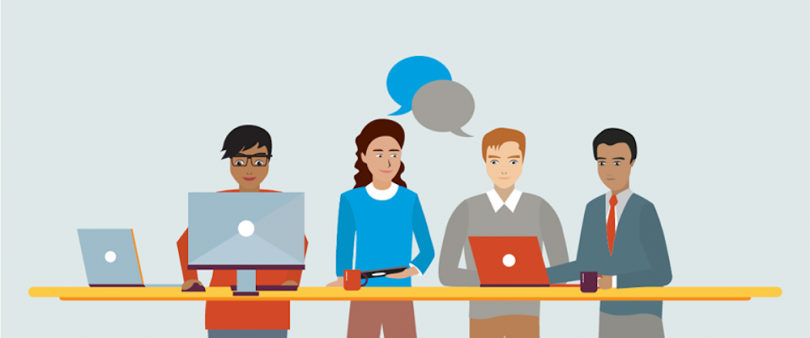 Watermark Insights
Location: New York City
What it does: Rather than encouraging universities and colleges to collect more data, Watermark Insights helps schools leverage the data they already have in new ways. Through the company's platform, school leaders can glean big-picture insights from often-Balkanized sets of information on topics ranging from student learning outcomes and course evaluations to curricula and institutional surveys.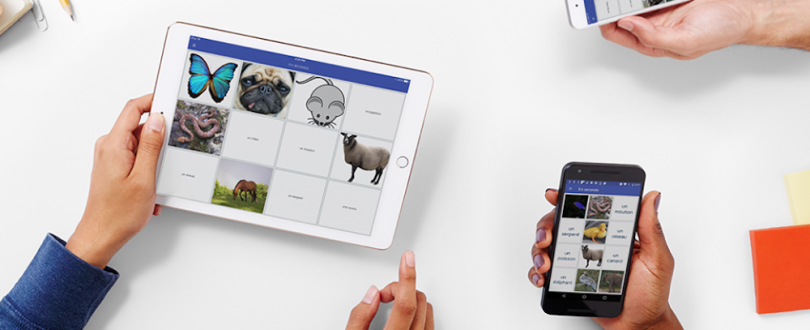 Quizlet
Location: San Francisco
What it does: Invented in 2007 by a high schooler studying for a French vocabulary test, Quizlet has grown into a digital learning platform with more than 50 million monthly users. Students can use it to make custom sets of mobile-friendly flashcards and diagram decks, which they can then review in a variety of ways. The platform also sells professional test prep content.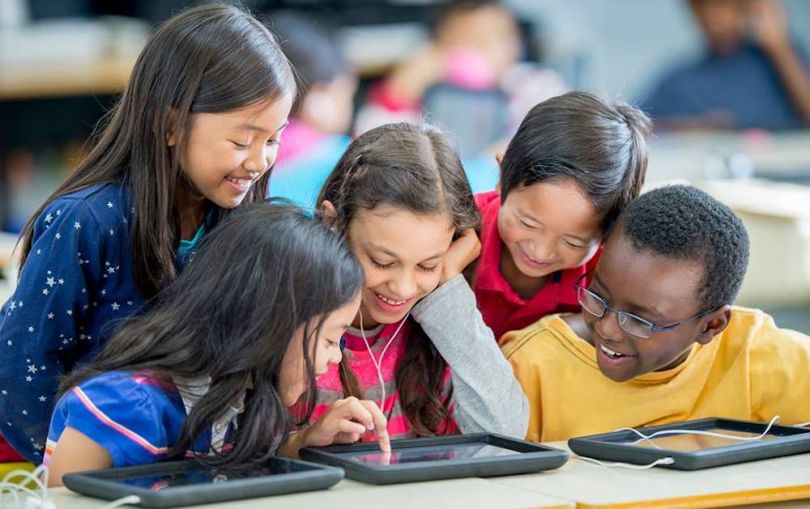 Seesaw
Location: San Francisco
What it does: On Seesaw's student engagement platform, kids complete assignments—which teachers can cull from a built-in activity library—through drawing, photography, video recording and writing. The design lets teachers and parents track kids' thought processes and review their finished work, which saves to personalized digital portfolios.

Apex Learning
Location: Seattle
What it does: Apex Learning's online courses and tutorials complement middle and high school curricula, preparing students for college and beyond. The company's interactive courses can offer high achievers further enrichment, or fill knowledge gaps for struggling students.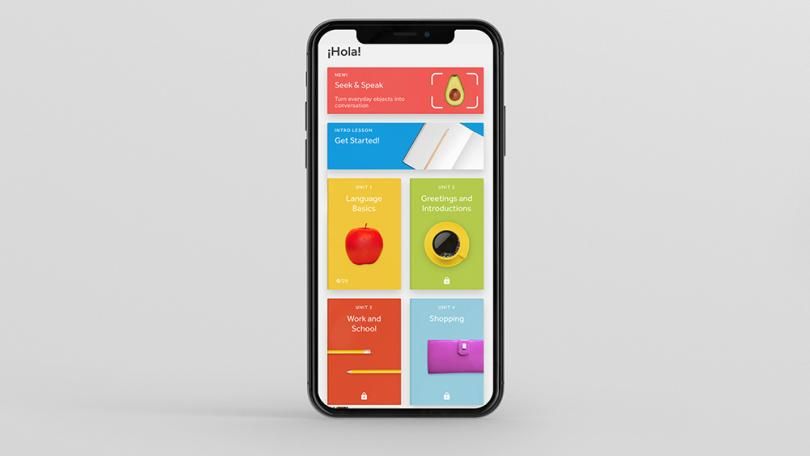 Rosetta Stone
Location: Arlington, Va. (Washington, DC area)
What it does: Through Rosetta Stone's software and web services, students can gain proficiency in 30 languages, including English. The curriculum — which blends listening, speaking and writing — frequently circles back to foundational concepts.

Open Sesame
Location: Portland, Ore.
What it does: Open Sesame matches companies with e-learning courses that are relevant to their employees. Drawing from a library of more than 20,000 courses on subjects from manufacturing to healthcare, Open Sesame's team helps companies select and integrate appropriate courses into pre-existing training platforms.