20 Public Cybersecurity Companies Being Traded Today
In our digitally hyperconnected world, cybersecurity companies are more in demand than ever. We've rounded up 20 publicly traded ones.
In a digitally hyperconnected world, our increasing reliance on the internet means lots of potential for new problems — chief among them malicious cyber attacks that can lock us out of our computers, hold ransom our most sensitive files or even siphon our bank accounts. 
The greater the number of new technologies and platforms we use to conduct our digital (and, sometimes, physical) lives — from smartphone apps to cloud computing software to pacemakers — the more we become vulnerable to privacy attacks. And it's hard to predict where these attacks will come from. 
"For most smart devices being made, there's likely someone in the world reverse engineering it to see how to get in," Rebecca Herold, CEO of The Privacy Professor, said recently. "This includes implanted medical devices, where privacy and security concerns are significant."
Cyber invasions have national security ramifications as well. As NSA Head Admiral Michael Rogers warned, a worst-case cyber strike on the U.S. could involve "outright destructive attacks focused on some aspects of critical infrastructure" — perhaps power grids or banking systems.
Cyber attacks can also interfere with major elections. The U.S. was famously hit by one in 2016 and France in 2017. Security experts believe we'll see more of the same in years to come.
Top Public Cybersecurity Companies
Symantec
Rapid7
Carbon Black
Splunk
Palo Alto Networks
Varonis
Cyberark
Fortinet
F5 Networks
Protecting businesses with cybersecurity
Businesses are especially vulnerable to large-scale breaches that swipe or corrupt valuable data. Because of this there's an immediate need to protect ourselves online. This is why cybersecurity has taken center stage in recent years. 
Valued at $120 billion in 2017, the global cybersecurity market is estimated to exceed $300 billion by 2024, according to a Global Market Insights report. That same report says cybersecurity for enterprise-level companies accounts for 60 percent of the market. But seeing as the average large company loses $10 million annually from security breaches, it's money well spent.
While smaller companies are smaller targets, they're also susceptible to cyber assaults.
According to Brian NeSmith, CEO of Arctic Wolf Networks, "Small organizations are finally realizing that they need to be as prepared as large organizations when it comes to cybersecurity. We will see small businesses' approach to cybersecurity impacting larger organizations through the supply chain vector. Hackers will take advantage of smaller organizations, which often fuel larger business' supply chains, because they typically have security vulnerabilities that can be more readily exploited than larger 'targeted' companies."
Not surprisingly, as businesses ramp up efforts to keep their data and systems safe, the number of cybersecurity firms that provide those services is rising. In 2018 alone, venture capitalists spent $5 billion backing them — a 20 percent hike from 2017. 
"We're seeing mega-breaches happening on an extremely frequent basis," Chris Ahern, a data scientist and principal at Strategic Cyber Ventures, told Reuters. "I don't think that's going to stop anytime soon. And investors are seeing that as an opportunity for investment."
We've gathered 20 publicly traded cybersecurity companies you should know.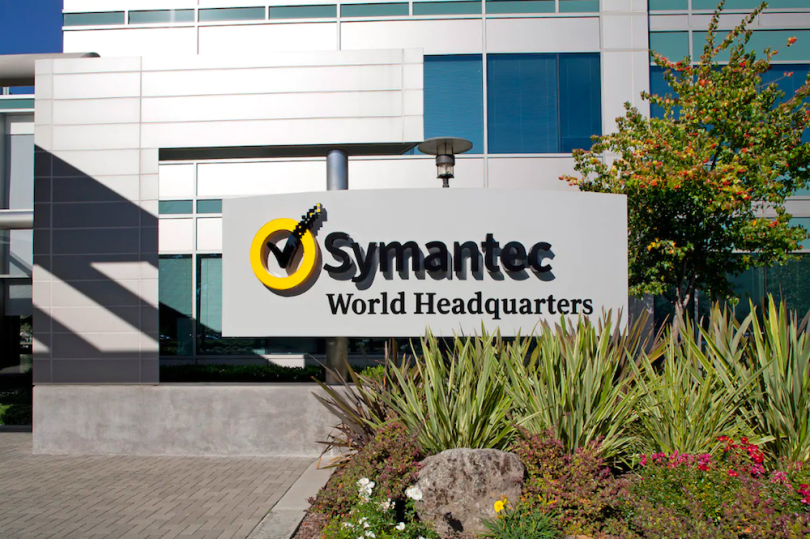 Symantec
Location: Mountain View, Calif.
Stock symbol: SYMC
How it's using cybersecurity: Symantec's wide array of cybersecurity software deals with everything from threat and data loss protection to email and cloud security. In addition to its consumer products, the company makes security software for businesses of all sizes. According to Symantec, its products block 142 million cyber threats a day.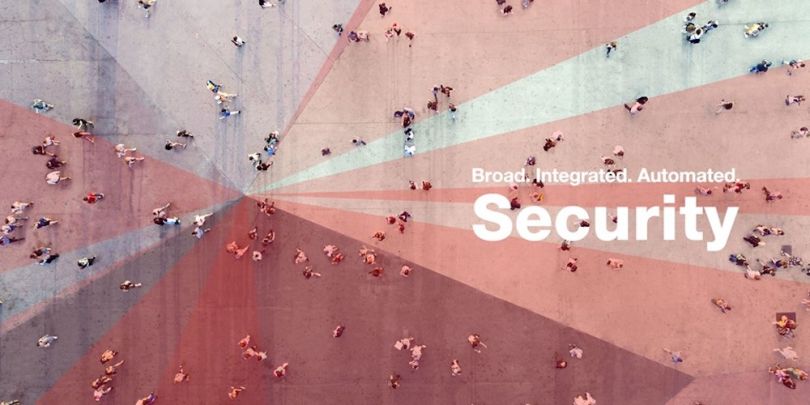 Fortinet
Location: Sunnyvale, Calif.
Stock symbol: FTNT
How it's using cybersecurity: Used in a wide variety of industries, Fortinet's security software offers such tools as firewall protection, VPNs, endpoint protection and cloud security.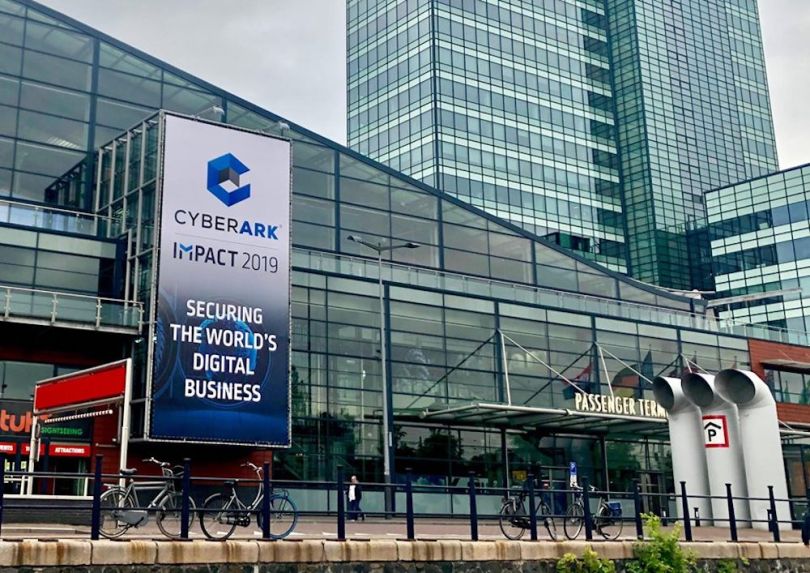 CyberArk
Location: Newton, Mass.
Stock symbol: CYBR
How it's using cybersecurity: CyberArk specializes in privileged access management, which refers to admin accounts and login credentials that oversee private networks like those used by many enterprise companies. A recent Forrester report estimated that 80 percent of cyber breaches involve compromised privileged credentials. CyberArk's focus is keeping those credentials secure.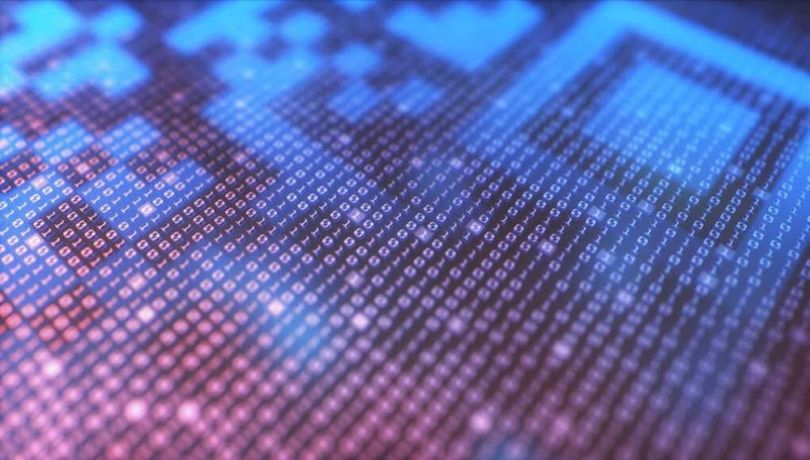 Check Point
Location: San Carlos, Calif.
Stock symbol: CHKP
How it's using cybersecurity: Check Point makes security software for businesses and governments that's designed to stop malware, ransomware and other targeted cyber attacks. Additionally, its multi-level security architecture protects information across the cloud, networks and various mobile devices.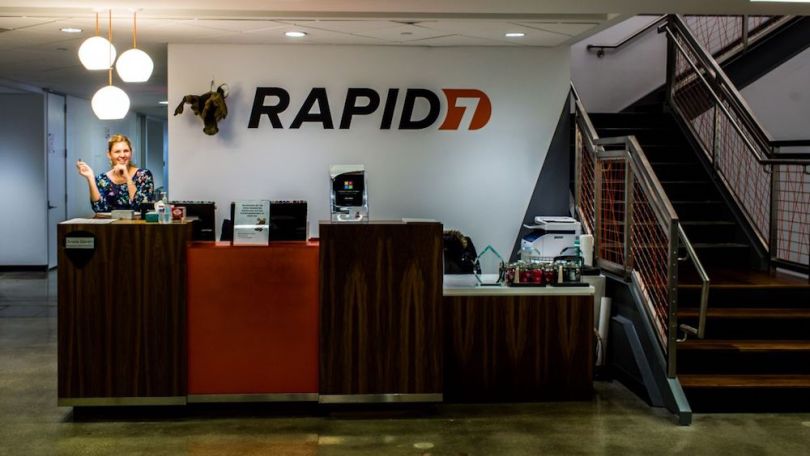 Rapid7
Location: Boston
Stock symbol: RPD
How it's using cybersecurity: Rapid7 helps companies pinpoint the vulnerabilities in their networks and catch suspicious activities in order to stop cyber threats before they escalate. The company's tools also simplify the analysis of security data that can pile up on large networks used by multiple devices.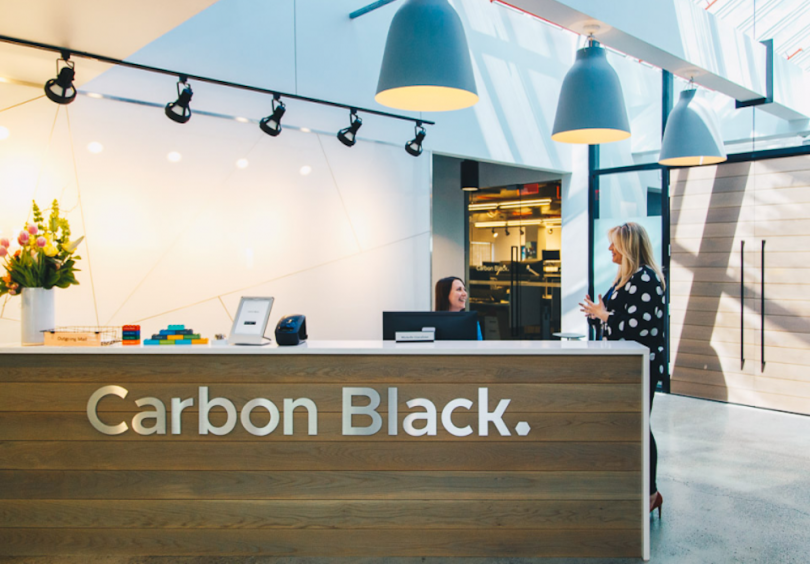 Carbon Black
Location: Waltham, Mass.
Stock symbol: CBLK
How it's using cybersecurity: Carbon Black specializes in endpoint security, which involves protecting a network by securing the many devices that can access a network (such as desktop computers, laptops and smartphones). Each of these devices can be a potential entry point into a private network, which can create a backchannel for cyber criminals to exploit. Carbon Black's Predictive Security Cloud analyzes attackers' behavior in order to catch threats.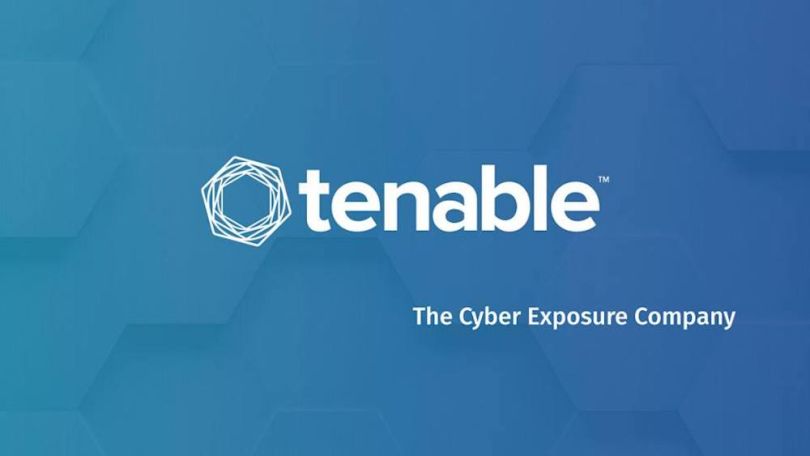 Tenable
Location: Columbia, Md.
Stock symbol: TENB
How it's using cybersecurity: Tenable helps companies identify their cyber exposure using a suite of cybersecurity software that can locate, investigate, assess and prioritize vulnerabilities both on-premises and remotely via the cloud.

SolarWinds
Location: Austin
Stock symbol: SWI
How it's using cybersecurity: SolarWinds is an IT company that provides network management, database management, IT service management as well as IT security. Its security products help people manage who has access across IT infrastructure and monitor, report and respond to security threats as they happen.Tenable's IT security platform goes hand-in-hand with its other software products.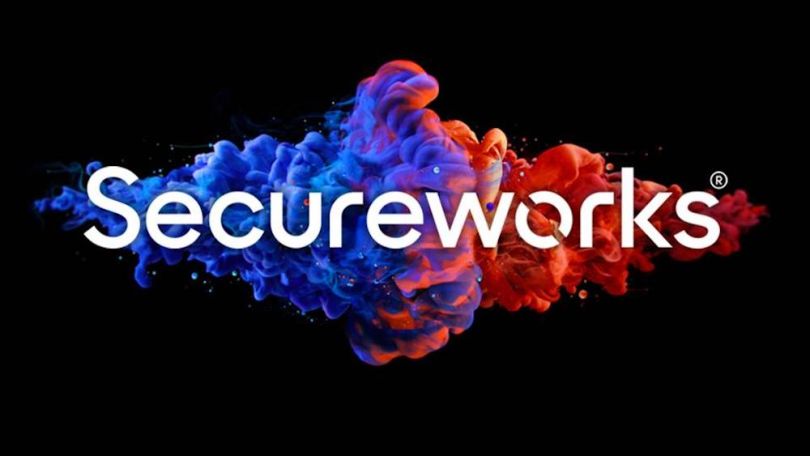 Secureworks
Location: Atlanta 
Stock symbol: SCWX
How it's using cybersecurity: Secureworks observes up to 290 billion cyber events each day from 4,300 clients in over 50 countries. Using supervised machine learning, it analyzes those events in order to automate cyber threat identification and stop attacks before they do harm.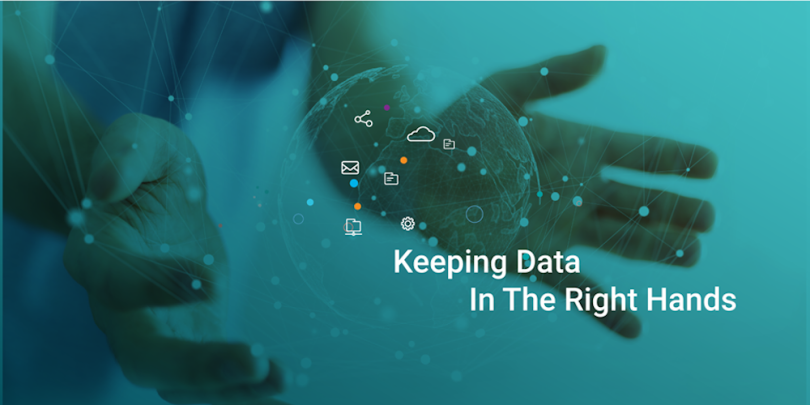 Safe-T
Location: Stamford, Conn.
Stock symbol: SFET
How it's using cybersecurity: Safe-T helps companies protect their networks and data. Its Software-Defined Perimeter separates a network's access layer from its authentication layer to make sure only authorized users gain access. Another product, Software-Defined Access, secures the exchange of data to prevent it from leaking out malware from creeping in.

Splunk
Location: San Francisco
Stock symbol: SPLK
How it's using cybersecurity: Splunk's cybersecurity software identifies digital weak points and prevent malware attacks. The company uses artificial intelligence and machine learning to automate threat detection.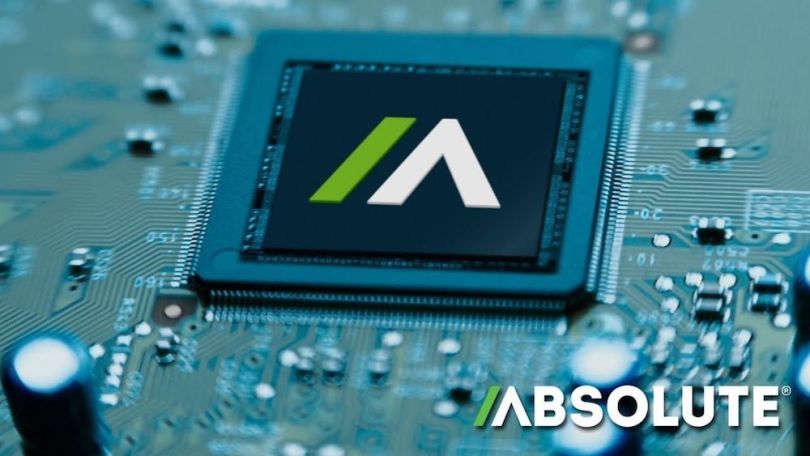 Absolute
Location: Vancouver, Canada
Stock symbol: ABT
How it's using cybersecurity: Absolute's clients can monitor security breaches in real-time across devices. The company's cloud-based platform ensures endpoint security across multiple devices on a network. Its Absolute Persistence technology is embedded in the firmware of devices made by Dell, HP and Lenovo and other manufacturers.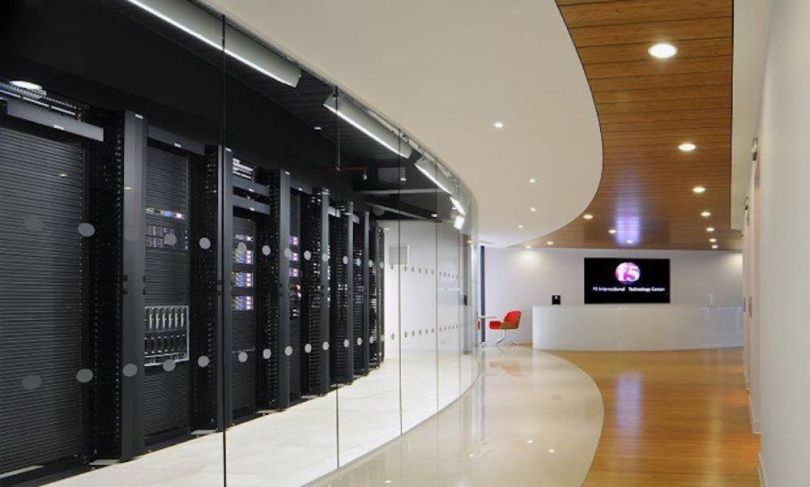 F5 Networks
Location: Seattle
Stock symbol: FFIV
How it's using cybersecurity: F5 helps companies manage their mobile applications. Its services include app management, cloud deployment and security. The company's app security helps prevent DDoS and bot-driven attacks as well as data breaches. 

A10 Networks
Location: San Jose, Calif.
Stock symbol: ATEN
How it's using cybersecurity: A10 helps secure cloud presence and 5G wireless by deploying machine learning and automation to recognize and stop cyber threats as they originate. A10 also provides built-in data analytics so its clients can learn more about attempted breaches.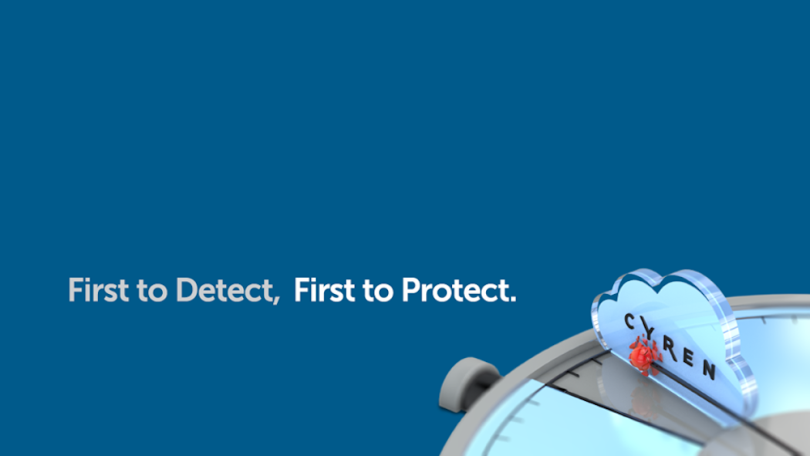 Cyren
Location: McLean, Va.
Stock symbol: CYRN
How it's using cybersecurity: Cyren builds internet security services for the cloud that help protect against email-related attacks such as phishing scams and malware attachments. Other security measures include endpoint protection and Domain Name System security.

Globalscape
Location: San Antonio, Tex.
Stock symbol: GSB
How it's using cybersecurity: Globalscape specializes in secure file transfers. For companies that rely on the flow of online data, Globalscape helps by protecting that information as well as automating the file transfer process.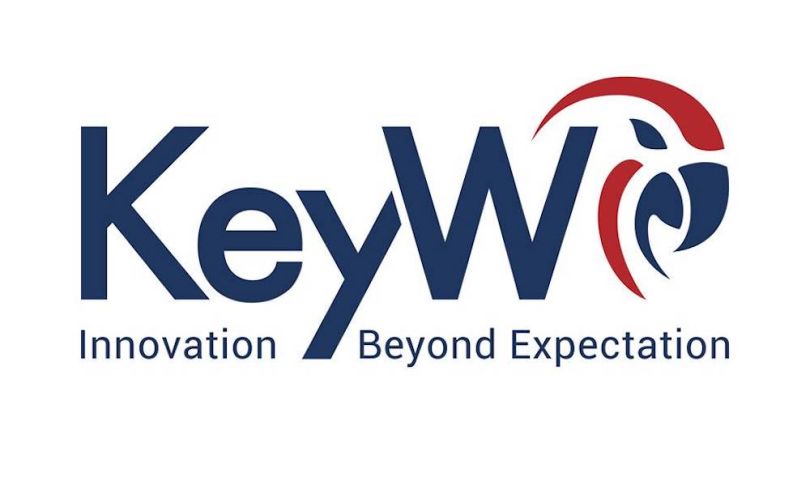 KeyW
Location: Hanover, MD.
Stock symbol: KEYW
How it's using cybersecurity: KeyW works with the U.S. government and its allies to form a line of defense against cyberterrorism. That involves collecting, analyzing and disseminating security information throughout the cyber intelligence communities.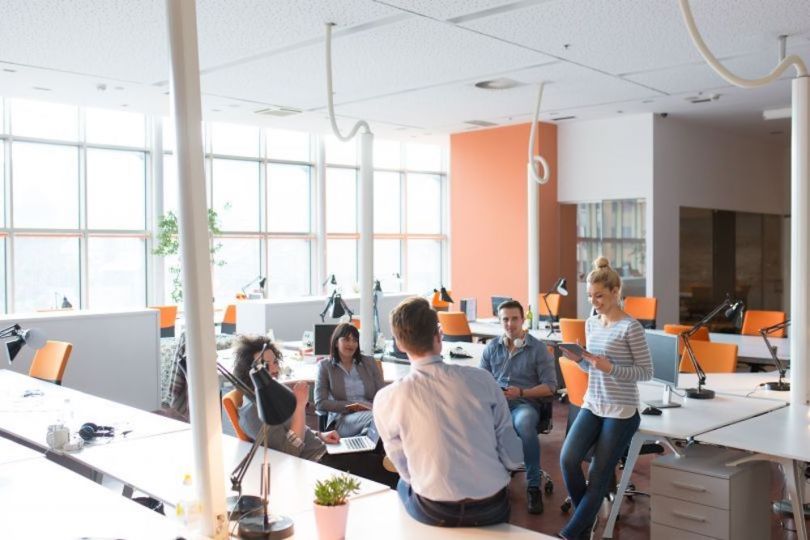 Mimecast
Location: Lexington, Mass.
Stock symbol: MIME
How it's using cybersecurity: Mimecast focuses on preventing email-based attacks. Its targeted threat protection helps combat things like malicious URLs, impersonation attacks and malware.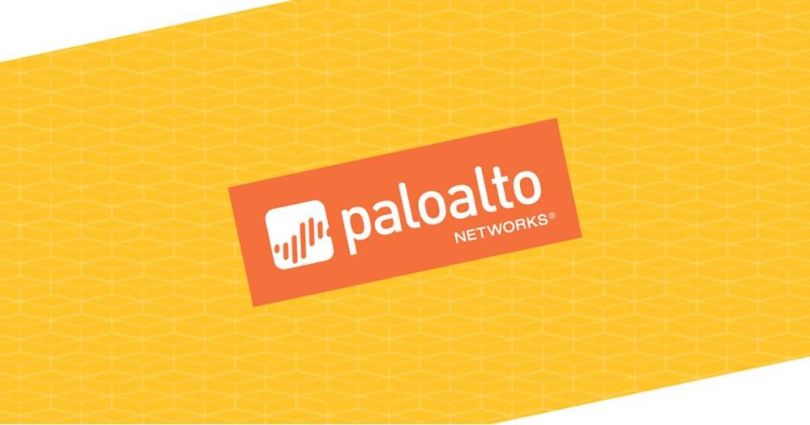 Palo Alto Networks
Location: Santa Clara, Calif.
Stock symbol: PANW
How it's using cybersecurity: Palo Alto Networks' cybersecurity platform provides protection across cloud, networks and mobile devices. The company's range of products includes firewalls, endpoint protection and more.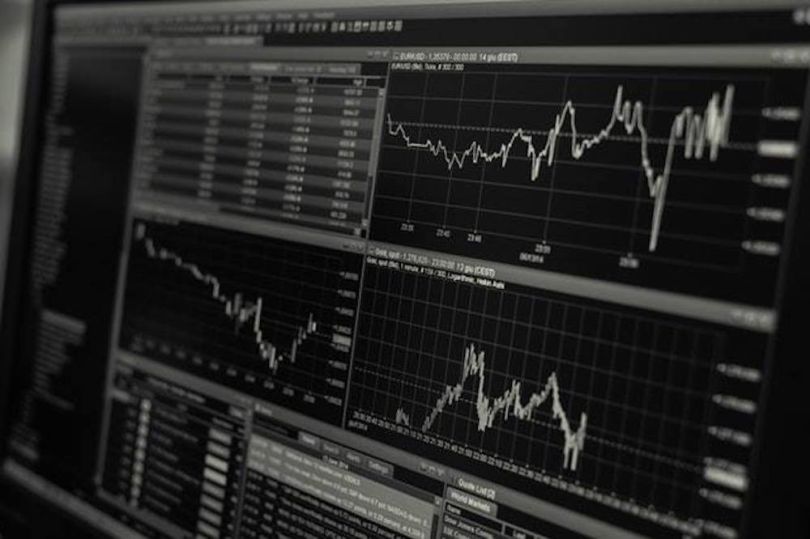 Varonis
Location: New York City
Stock symbol: VRNS
How it's using cybersecurity: Varonis' data security platform analyzes data from data stores and perimeter devices to give users a snapshot of activity. It also provides built-in reports to keep track of certain security metrics. Customers use Varonis for data protection, threat detection and response to internal and external cyber threats.
Images via Shutterstock, social media and company websites