14 of the Largest Charlotte Tech Companies You Should Know
Charlotte is home to many of the world's leading enterprises, with industries like banking, healthcare and storefront headquarters encompassing much of the city's largest companies.  However, one of the fastest growing industries in the Queen City comes in the form of its tech scene. Made up of revolutionary minds and innovative organizations looking to make profound impacts on the world, Charlotte tech companies have hands in a number of different baskets, from producing plastics and custom materials to revolutionizing payroll systems and much more. 
Though Charlotte's tech scene has already unlocked numerous technical breakthroughs that have improved quality of life on a global scale, its work is just getting started. Get to know these 14 companies for insight on what the next game-changer in tech will be.
Largest Tech Companies in Charlotte to Know
SPX Corporation
SPX FLOW
AvidXchange
Globe Express Services
Polypore International
Steritech Group
Verbatim
Daramic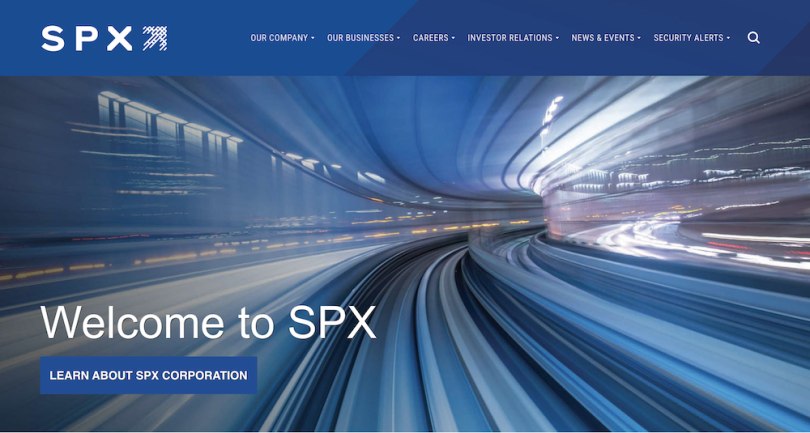 SPX Corporation
Founded: 1912
Focus: Infrastructure
Company size: 5,001-10,000 employees
What they do: SPX Corporation operates across a range of industries to produce highly-engineered products and technology, maintaining position as a diversified global supplier of infrastructure equipment through several leading brands. The group specializes in providing advanced solutions for HVAC, radiodetection, flash technology and additional engineering capabilities, helping facilities as diverse as airports and call centers maintain the infrastructure they need.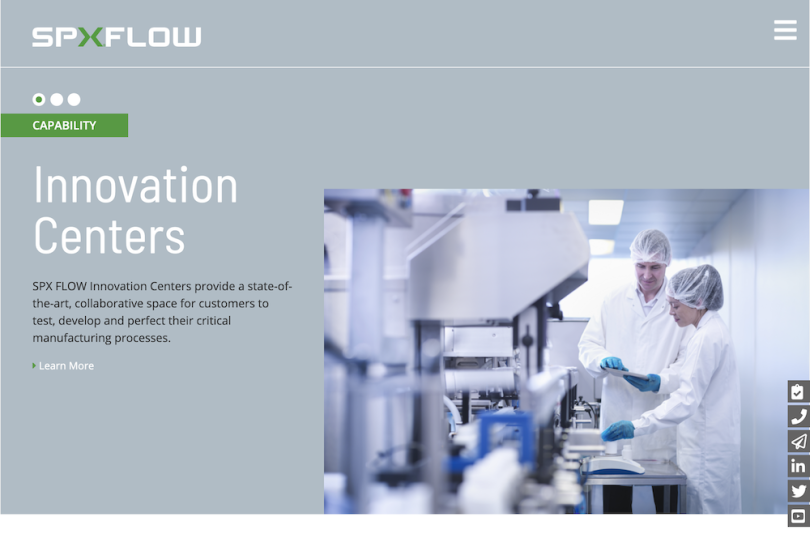 SPX FLOW
Founded: 2015
Focus: Research + Manufacturing
Company size: 5,001-10,000 employees
What they do: A spinoff of the SPX Corporation, SPX FLOW operates a number of brands focused on the production of custom industrial equipment, manufacturing genuine spare parts guided by state-of-the art research and development. The company also operates a number of Innovation Centers for clients looking to collaborate and perfect their critical manufacturing processes, perfect for industries like food and beverage processing, chemical processing, and pharmaceuticals.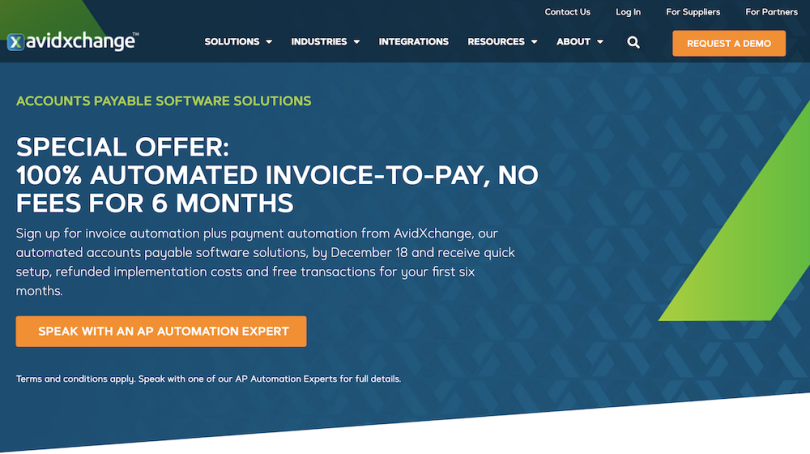 AvidXchange
Founded: 2000
Focus: Software
Company size: 1,001-5,000 employees
What they do: AvidXchange creates revolutionary accounts payable software that allows companies to completely automate their invoicing and bill payment processes. The scalable platform integrates seamlessly with existing accounting systems and can help companies to drastically reduce the time and cost associated with invoice processing, featuring 24/7 support and access for worry-free automation.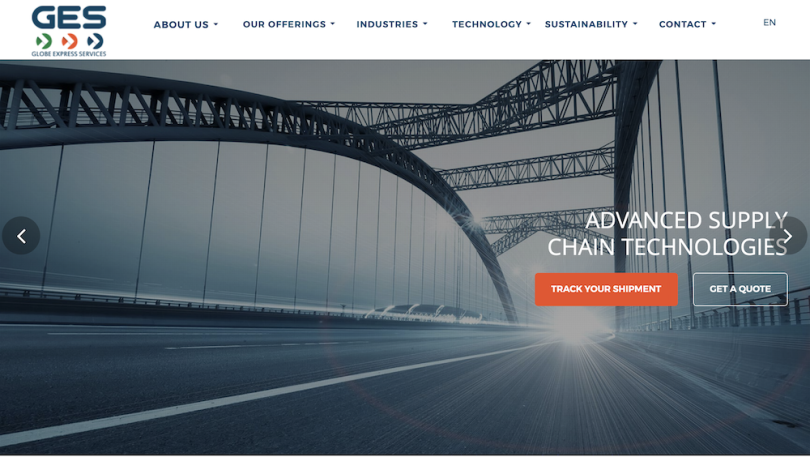 Globe Express Services
Founded: 1974
Focus: Logistics
Company size: 1,001-5,000 employees
What they do: Globe Express Services offers best-in-class logistics and supply chain solutions that help companies transport goods, products and equipment with less stress and lower costs. Operating on a global scale and utilizing advanced software and tracking technology to remain efficient, Globe Express Services is capable of transporting via rail, sea, air and land while also providing warehousing, brokering and custom supply chain services.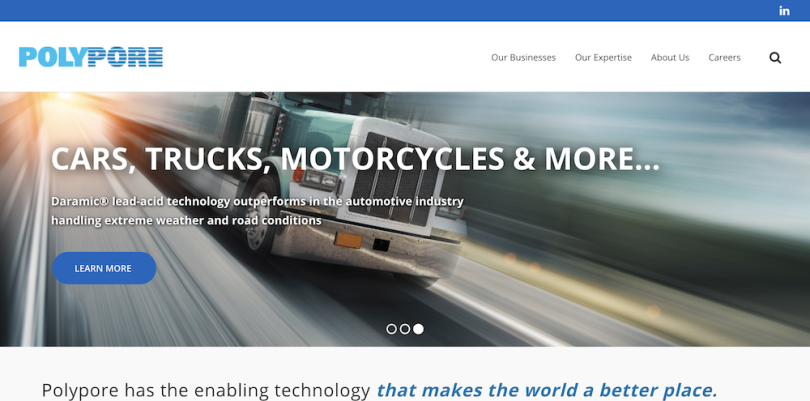 Polypore
Founded: 1996
Focus: Energy
Company size: 1,001-5,000 employees
What they do: Polypore creates enabling technology that helps make the world a more capable place. Specializing in the production of a wide variety of membranes suitable for lithium-ion and lead-acid cell chemistries, Polypore features the scale, critical mass and local resources to facilitate client needs around the world and power devices like vehicles, wind turbines and solar panels.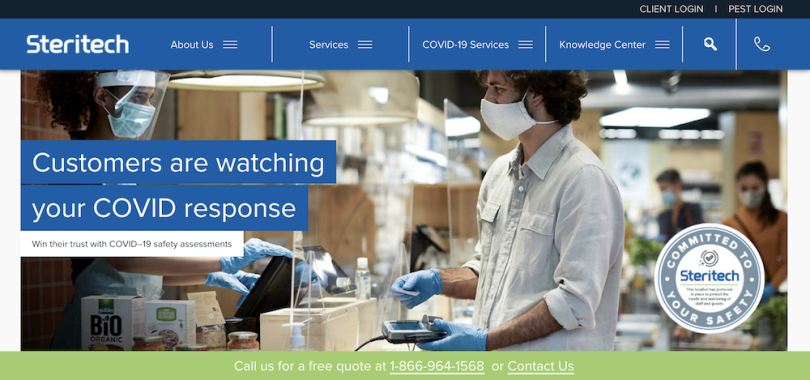 Steritech
Founded: 1986
Focus: Consulting
Company size: 1,001-5,000 employees
What they do: Steritech is dedicated to helping companies navigate their largest challenges with auditing and consulting services that help mitigate risk and drive growth across the business. Operating via data-driven solutions and their OnBrand360 platform that helps clients consistently deliver on-brand promises, Steritech offers unique solutions for any brand looking to take its next step forward.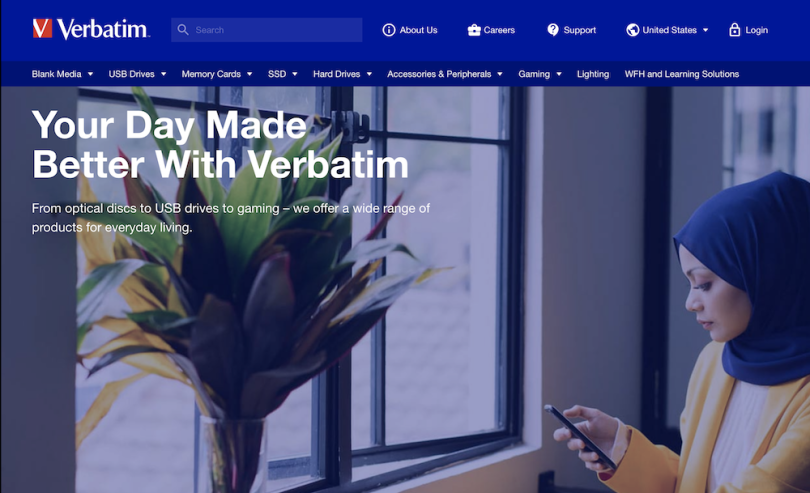 Verbatim
Founded: 1969
Focus: Consumer electronics
Company size: 1,001-5,000 employees
What they do: Verbatim produces a range of electronic devices and components that bring heightened capabilities to data storage, gaming, lighting and additional technologies. From powerful internal SSDs to a variety of professional blank media devices, along with accessories for video game consoles like the Nintendo Switch and the Playstation 5, Verbatim utilizes its technological expertise to empower multiple industries.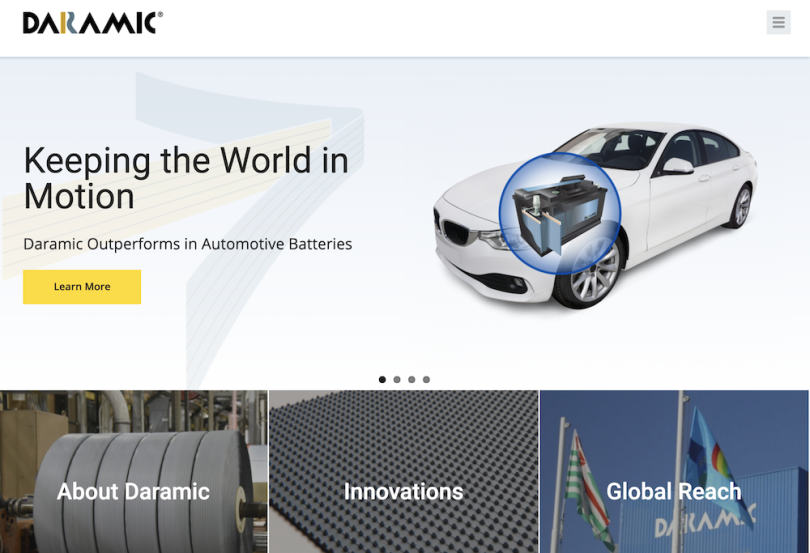 Daramic
Founded: 1930
Focus: Energy
Company size: 1,001-5,000 employees
What they do: Daramic is an industry-leader in the field of automotive and renewable energy batteries, leveraging a global reach and innovative solutions to continue improving power capabilities. The company is focused primarily on revolutionizing battery performance in the rising trend of start-stop vehicles hitting the market, as well as on improving forklift battery capabilities and battery environmental needs.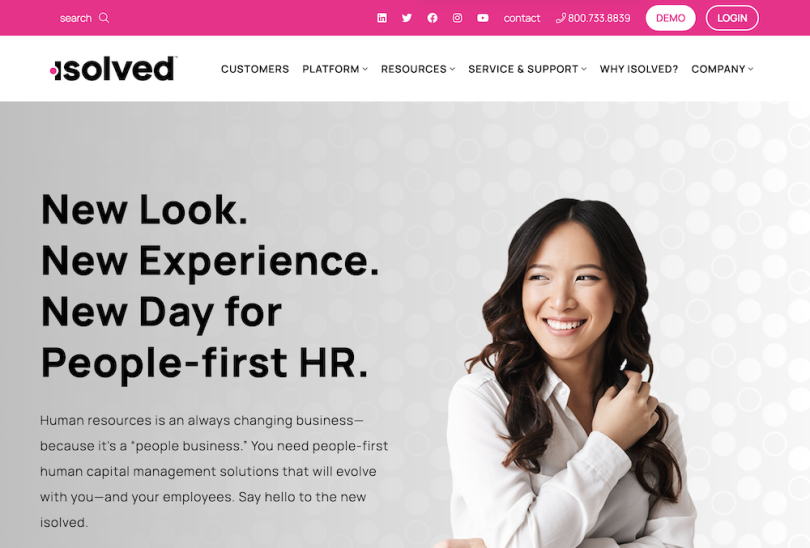 iSolved
Founded: 1986
Focus: Software
Company size: 1,001-5,000 employees
What they do: iSolved is a fully-contained platform for HR professionals looking to transform employee experiences at their organization, helping create a better workplace culture and a more fulfilled workforce. A suite of tools for managing talent, payroll, HR, time tracking, benefits and more are built into the iSolved platform, with powerful integrations and intelligent reporting capabilities included for ultimate scalability.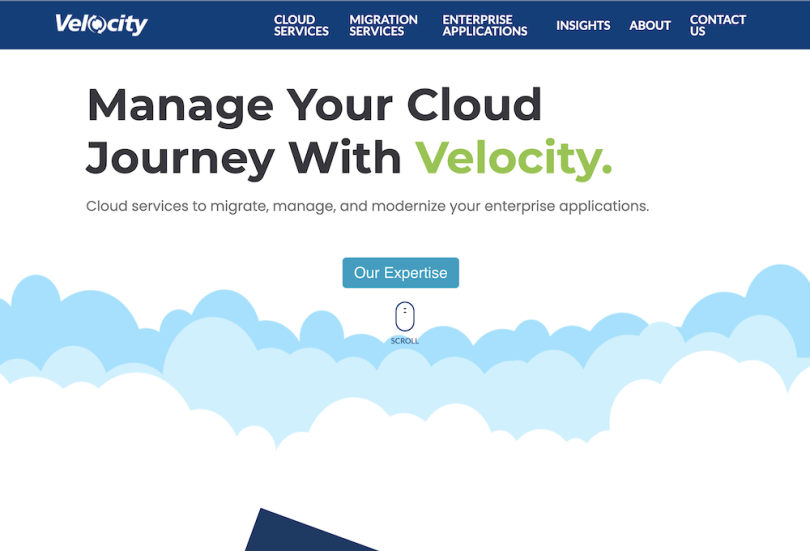 Velocity
Founded: 2003
Focus: Cloud
Company size: 501-1,000 employees
What they do: Velocity provides a variety of cloud services and solutions that allow organizations to comfortably migrate, manage and modernize enterprise applications within the cloud. Working with companies at all stages of cloud capability, Velocity facilitates growth across entire industries by helping organizations maintain data security, reduce technical debt and recover crucial information in the face of a breach.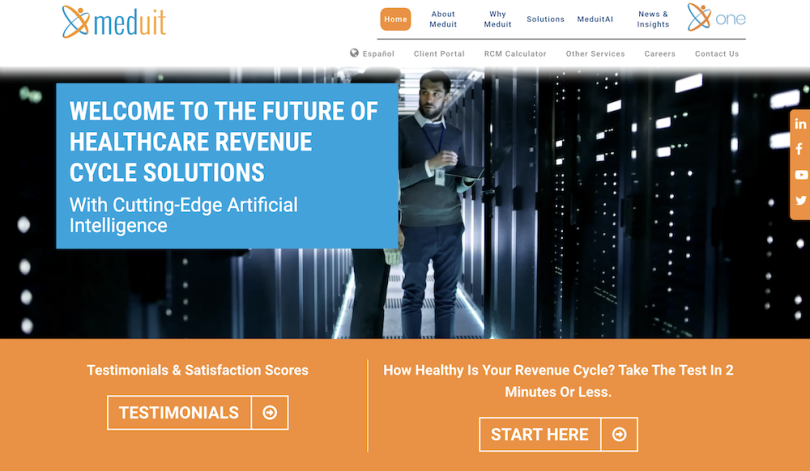 Meduit
Founded: 2017
Focus: Software
Company size: 501-1,000 employees
What they do: Meduit works within the healthcare industry to deliver healthcare revenue cycle solutions that help maximize ROI for hospitals, health systems and physician groups. The company's solutions bring advanced artificial intelligence capabilities to the revenue process, with capabilities included for managing collections, conversions, coding, Medicare eligibility, claim denial and patient access.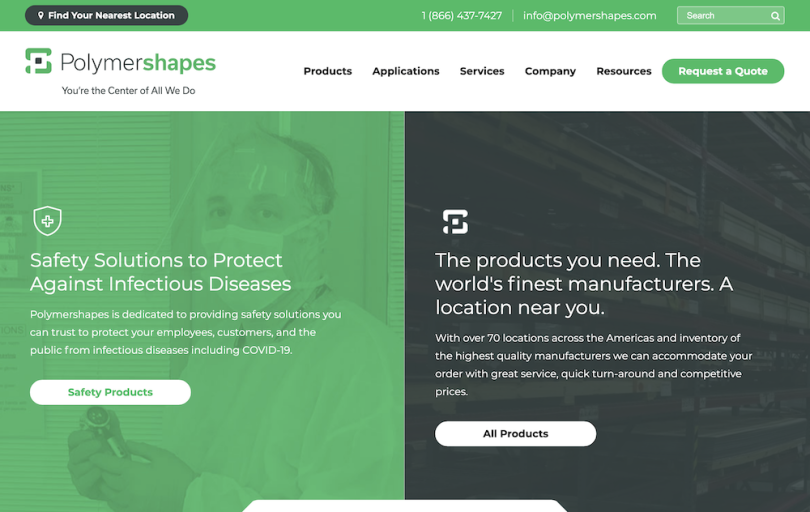 Polymershapes
Founded: 2016
Focus: Materials
Company size: 501-1,000 employees
What they do: Polymershapes utilizes its expertise in plastics and materials to craft customized products that ensure that companies within industries like aerospace, transportation, heavy equipment and countless others are prepared with the tools they need to innovate into the future. The company operates multiple global facilities for plastic fabrication, recycling and warehousing, producing products such as acrylics, polycarbonate sheets, expandable PVC and corrugated plastic.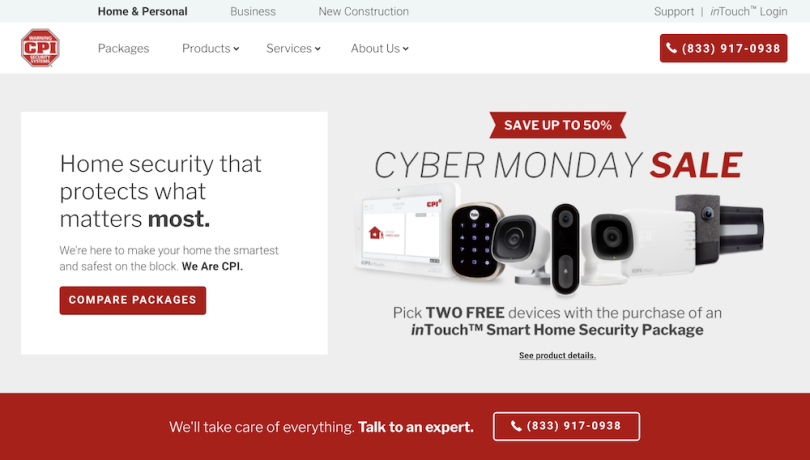 CPI Security Systems
Founded: 1976
Focus: Security
Company size: 501-1,000 employees
What they do: CPI Security Systems produces advanced home security systems that ensure homeowners have full visibility into their properties, especially at the moments when they need it most. Multiple packages are available from the company to fortify households with the security devices most crucial to them, with offerings including doorbell cameras, motion detectors, doors/windows sensors and an application for alerting homeowners to suspicious activity in real time.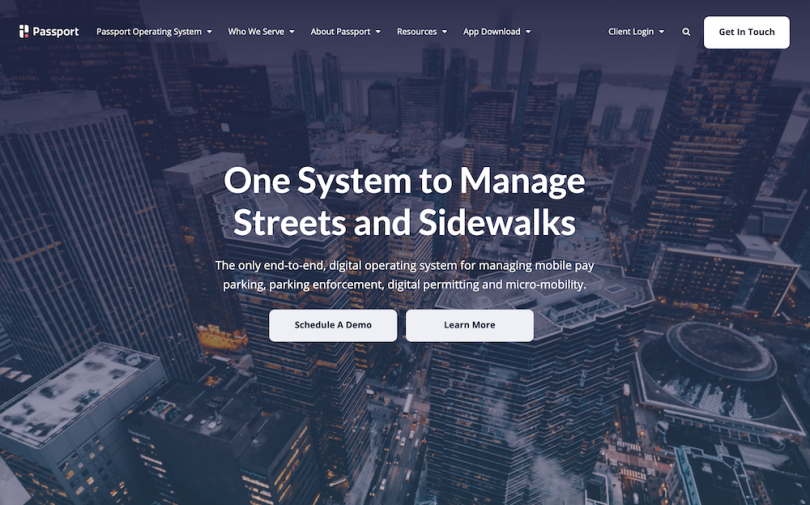 Passport
Founded: 2010
Focus: Parking
Company size: 201-500 employees
What they do: Passport operates a cutting-edge digital operating system that makes the challenges of parking in any city simpler. The end-to-end platform incorporates mobile payment, parking enforcement, digital permitting and micro-mobility with cloud-based functionality to provide unparalleled visibility into available spots and docks across cities, agencies, and universities in real time. 
Image via Shutterstock and company website screenshots