Why Engineers Should Sharpen Their Soft Skills Along With Their Technical Skills
Technical skills are essential to attaining a role at a leading company, but they aren't the whole picture. Communication, teamwork, and other soft skills are often overlooked. Here's why they're just as important.
Tech companies are straightforward about what hard skills they require their employees to know. There's no shortage of bootcamps and workshops designed to teach these technical abilities. It's easy to see growth when it comes to mobile app development or working with Python, but mastering coding languages or engineering frameworks is only half the picture. If you really want to level up, it's time to think more about your soft skills.
Empathy, clear communication, and responsiveness to feedback are qualities that employers look for in everyone from software developers to UX designers and operation engineers. But these soft skills can be difficult to pick up and learn, especially in tech, an industry that's hyper-focused on results. While most recruiters stress the importance of soft skills in their hiring practices, nearly 60 percent of hiring managers struggle to find applicants who embody those skills.
Types of Soft Skills Employers Look For
Communication
Listening skills
Responsiveness to feedback
Collaboration
Friendliness
The most important soft skill you'll need to develop? Communication. But that can be hard when you have big personalities in sales, a quiet group of coders, or a very analytical product team, said marketing manager Dila Doymus at the conversational sales software company Botgate AI.
We asked Doymus, along with Heidi Glickman, founder of the collective Hacking HR, which focuses on technology and the future of work, and Maria Luisa Pineda, business development director at application development service Maestral Solutions, to share their insights on soft skills. Here, you'll learn the best ways to grow your network and build stronger bonds with your team — and how developing these skills can lead to more successful outcomes.
Why is it important for tech industry workers to develop their soft skills?
Heidi Glickman, Ph.D.
Executive Coach, Founding Partner at Hacking HR
I think a lot of people get into technology, because they love solving problems. They love figuring out solutions. Many are pretty self-reliant, so they want to solve things themselves. But frequently, it's easy to get so focused on the work that you're doing, that you forget to really do the right things to build trust and to get to know the people that you're working with. Oftentimes, listening skills and asking the right questions are just as important as technical ability in coming to great solutions.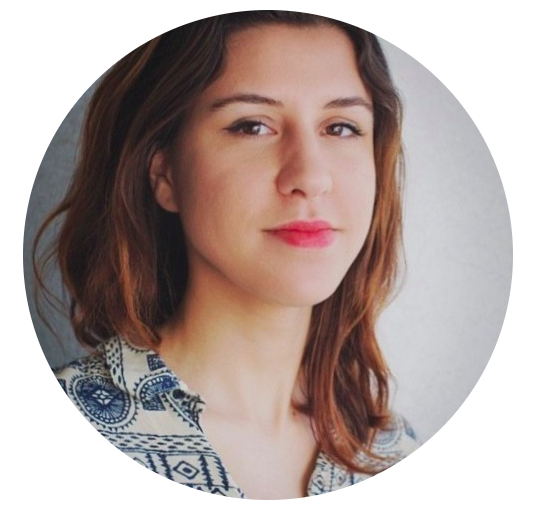 Dila Doymus
Sales & Marketing Manager at Botgate AI
In a competitive sector, you have to be thoughtful about what to say and when to say it. There are a lot of parties involved in every conversation — your manager is there, your coworkers are there, and various other people. In my first two internships, I wasn't used to being so thoughtful about what to say and what people would think of me. You have to be prepared to voice your ideas at the right time, and be prepared to have them either be embraced or criticized.

Maria Luisa Pineda
Director of Business Development at Maestral Solutions
It's critical to have both technical skills and soft skills, especially when you're providing services, or dealing with clients and coworkers. Communication is key, right? You can have all the technical skills in the world, but if you're not able to have a good conversation with someone or explain what you're doing, then you won't go far.
Which soft skills are most important?
Pineda: You have to be able to ask questions and communicate your perspective. I feel that confidence is the key to do that. We're great at talking to our friends, but then with someone we don't know then we don't know what to say or how to act. Communication is critical. A person might have all the right technical skills, but I want to talk to them first, before I introduce them to the client, because I know my client wants someone who can communicate well.
Glickman: If I didn't involve as many people in the decision-making process, I don't think I would be able to build the sort of solutions I have. When you're introducing something new in an organization, you've got to get momentum behind it. If all the ideas are only sitting in your head, it's gonna be very hard to start from ground zero and get the ball rolling on something. There's also a tremendous amount of research out there about the importance of having diversity of thought and decision making. So the broader perspectives you have, and the more input you have on something, the more likely you are to generate a better solution.
Find Your Dream Job
Discover tech jobs that match your skills and expertise.
Which soft skills are the most difficult to master?
Pineda: I would say public speaking. Speaking in front of a group was often hard for me at first. I would get nervous, because English is not my first language and I have a strong accent. That was really hard to overcome, and I still get that nervous feeling at times. I'm sometimes dealing with big corporations and executives, and being a young, Latina woman around all these very high-level executives can be intimidating. But now I'm able to just go ahead and say what I have to say. I'm still working on it every day, it's a never-ending learning experience.
Glickman: A lot of software development work is done on teams today. So if you can't communicate, ask questions, or cultivate trust enough to have people reach out to you, it's going to be a little more challenging to make progress along the way. The other piece of advice that I've learned and continued to teach myself is to balance advocacy and inquiry, right? You have to use them both accordingly. Ask lots of questions. Be curious and let people know you're curious about them. And be open to new ideas. That tends to build trust and ends up engaging more people in what you're starting to create or build for an organization. And then it's not just you pulling pushing the ball uphill. It's everybody with you pulling in that same direction.
What role do company leaders have in fostering soft skills development in the workplace?
Doymus: Some software companies see other organizations doing things, and they think, we should do that as well. It can be very copy, paste, and apply, but sometimes things don't fit. In tech companies, there's a lot of diversity and different types of people. There are salespeople, who are outgoing and talkative. There are coding guys who might not be as talkative. And there are also product people, who are very analytical and somewhere in the middle. So when you're getting together with all of them at a corporate event or a happy hour or something, it's hard to really merge these folks together. So that's a question I would still even ask myself. But you have to bring them all to the same sort of level as much as possible. I think that's one of the biggest tasks of any software company.
Pineda: I think having a culture of people first helps. You have to ask: OK, is everyone feeling comfortable? It's important for people to feel they are in a safe environment, that they are not just there to do the job, and that leaders also care about their personalities. I think leaders should encourage their teams to socialize and to keep those open lines of communication. Having open communication without being controlling is important. You can run anonymous surveys, so employees can share what they're happy with and what they want to change without worrying that they'll get in trouble for saying the wrong thing.
What are some other examples of ways people can hone their soft skills independently?
Glickman: What I typically recommend to people is that they get those skills on their development plans, and make a commitment. Instead of being heads down on a project, make sure that you're reaching out and staying connected. Because you might be doing a ton of great work, but if people don't know the type of work that you're doing, it's not going to have as much impact.
Pineda: Self discovery is important. You need to see where you feel comfortable, and where you don't feel comfortable. We tend to do what we're good at. And that's great, right? But if you're thinking things like 'Oh no, I'm shy,' or 'I didn't talk in this meeting even though I wanted to,' those moments that we felt bad are sometimes the best learning moments. If we are able to capture those, put them in a capsule and say, 'OK, why do I keep feeling bad every time I finish this type of meeting?' or 'I struggle every time I want to say something,' those areas that are the best to work on. Then just reach out and ask for advice and feedback. Or ask your friends: 'Hey, do you see me doing this too much? Am I saying this too much? Am I being too quiet?' Identify what areas you want to improve, and then reach out for help and read about how to change them.
Are there any resources you recommend?
Glickman: There's just a whole bunch of tools out there. I think some people are more attuned to picking up on things from people around them that demonstrate that behavior. There's tons of stuff on LinkedIn Learning, as well as other different websites. I studied under some coaches, folks like Marshall Goldsmith and David Peterson, who was at Google recently and is now with 7 Paths Forward. I tend to pay attention to the types of things that they suggest, because I think that they've got some great thinking.