15 Game-Changing Tech Companies in Baltimore Ready to Transform Industries
Baltimore is a city that focuses on what's important — something that could not be more evident in the city's tech scene. Featuring companies highly intent on innovation and pushing past modern technological boundaries, Baltimore's tech industry works to solve the biggest challenges from the workplace to the hospital and beyond. Software companies and hardware manufacturers alike have taken to calling the city home, making it possible for everything from enterprise financial platforms to laser cut micro machinery to emerge from the heart of Baltimore.
Backed by a dedicated workforce and a commitment to making big ideas possible, these are the 15 tech companies in Baltimore you should know about right now. 
Tech Companies in Baltimore to Know
Catalyte
Whitebox
ZeroFOX
Zentech Manufacturing
Terbium Labs
Potomac Laser
Noxilizer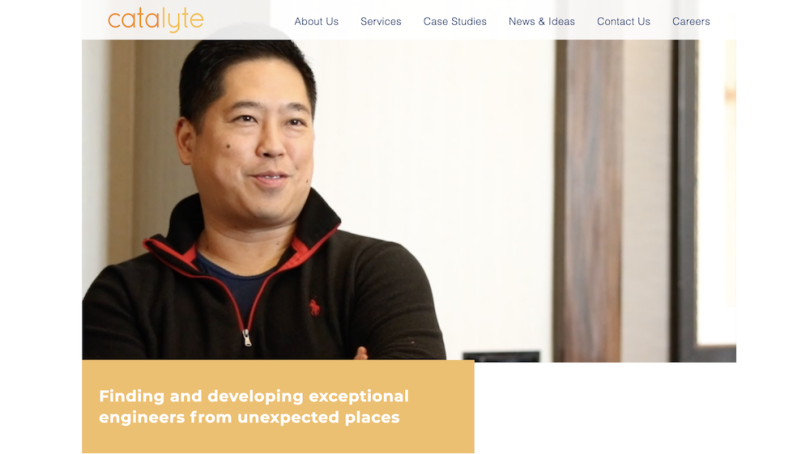 Catalyte
Founded: 2000
Focus: Recruitment
What they do: Catalyte helps power the tech workforce by connecting promising and proven engineers with companies that have innovative goals. A pipeline to high-potential apprenticeship, workforce retraining and on-demand engineering resources, Catalyte features locations in six American cities to facilitate technical growth across a variety of companies and lifestyles.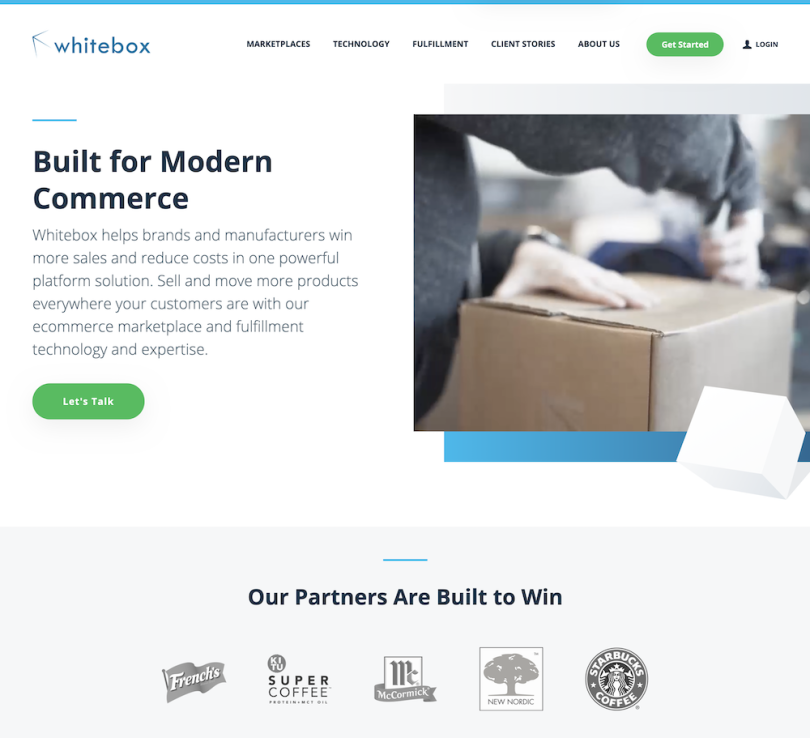 Whitebox
Founded: 2013
Focus: Logistics
What they do: Whitebox offers an advanced platform to brands and manufacturers that allows them to increase sales and reduce costs by optimizing their e-commerce marketplace and fulfillment processes with powerful technology. The platform features tools for managing marketplaces, listing, warehousing, fulfillment, and returns, with insight and analytics capabilities included for transparency into the purchasing process.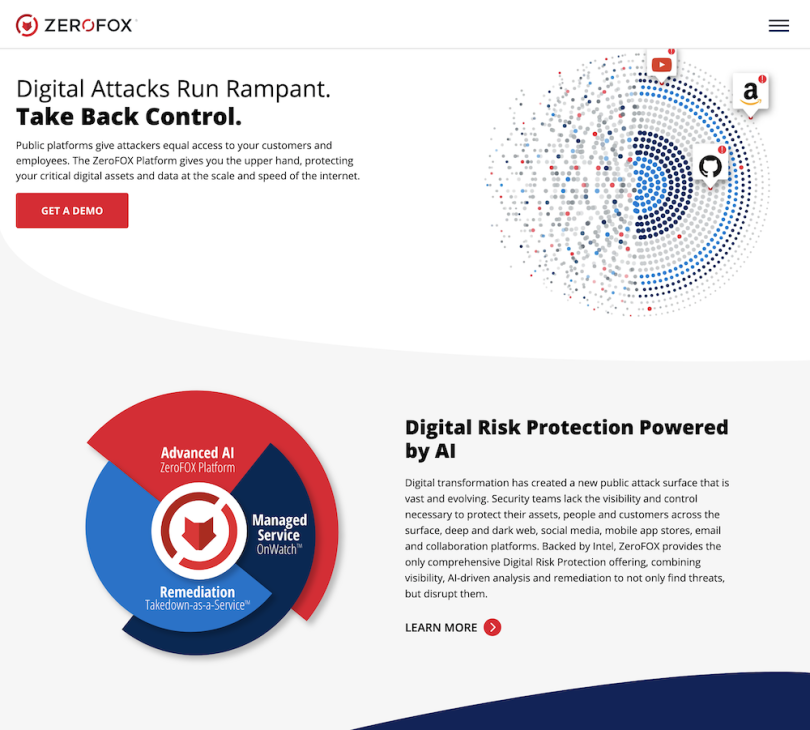 ZeroFOX
Founded: 2013
Focus: Cybersecurity
What they do: ZeroFOX is a digital risk protection platform that utilizes advanced AI technology and actionable threat intelligence to protect data across the entire business. The platform includes a comprehensive "Takedown-as-a-Service" function to directly address threats and integrates with a vast array of APIs to ensure end-to-end visibility and protection.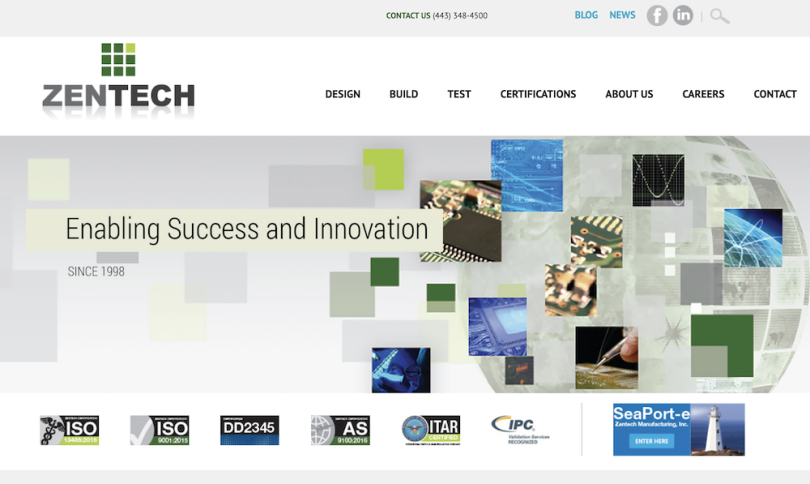 Zentech Manufacturing
Founded: 1998
Focus: Manufacturing
What they do: Zentech Manufacturing is the manufacturing partner innovative companies rely on to turn their biggest ideas into game-changing realities. The company is skilled in a range of engineering design, building, functional testing, inspection and certification services, working with companies across industries to produce circuits, embedded software and algorithms that solve emerging challenges.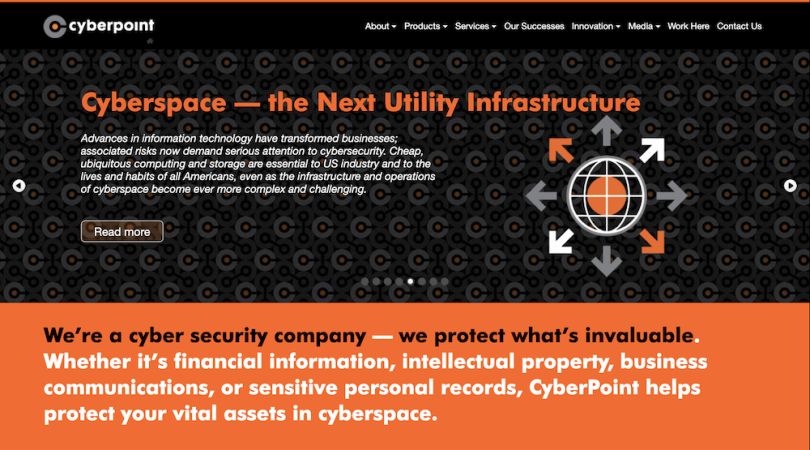 Cyberpoint
Founded: 2019
Focus: Cybersecurity
What they do: Cyberpoint is an industry leader in helping organizations protect their most valuable information, like financial records, intellectual property, business communications and more. A variety of products are available from Cyberpoint to address specific security needs and provide companies with a full suite of protection capabilities, with additional services available for thorough risk analysis, high performance computing, strategic planning and machine learning research.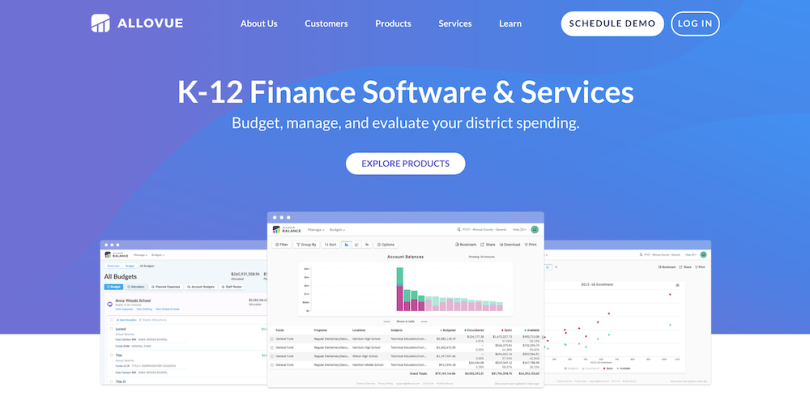 Allovue
Founded: 2013
Focus: Software
What they do: Allovue helps entire school districts run more efficiently than previously possible, operating an intuitive K-12 finance software for better budgeting and evaluation of district spending. The company's flagship product, Balance, features tools and integrations for allocating funds, setting budgets and managing spending in real time, while ACES, Allovue's other platform, contains everything needed to simplify the ESSA financial reporting process.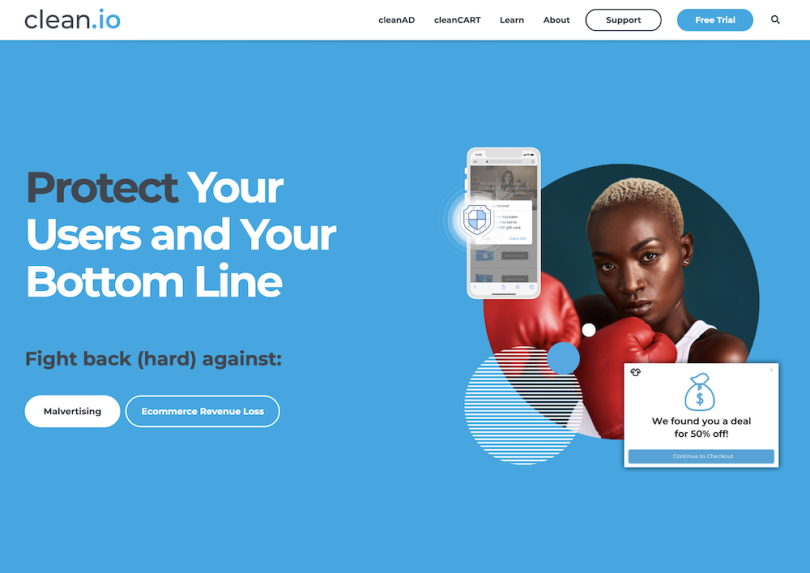 Clean.io
Founded: 2017
Focus: Software
What they do: Clean.io helps companies take complete control over their digital engagements, helping them provide users with the best experiences possible and find clear pathways to increased revenue. The company's cleanAD product is designed to detect and stop malvertising in real time while still making dangerous advertisers pay for impressions. Additionally, cleanCART ensures users only have access to authorized coupons so revenue margins can be preserved.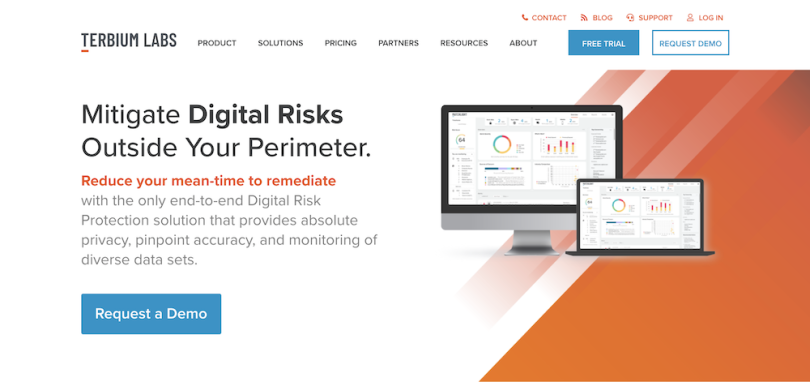 Terbium Labs
Founded: 2013
Focus: Risk mitigation
What they do: Terbium Labs is an end-to-end digital risk mitigation platform that works with teams before, during and after attacks to mitigate damages and restore their business to proper health. The company offers solutions for dealing with data leakage, cybersquatting, phishing attacks, dark web fraud, account takeover and a variety of additional circumstances through its Matchlight Product, with monitoring and assessment metrics available to keep security in check across the business.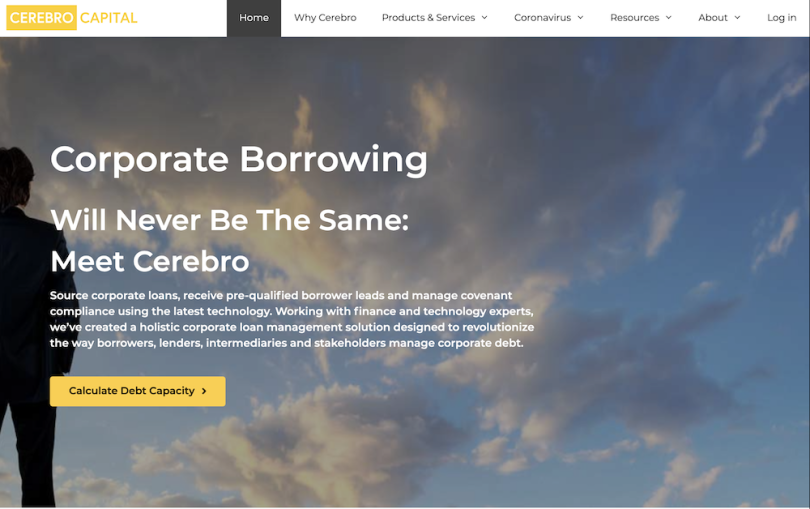 Cerebro Capital
Founded: 2017
Focus: FinTech
What they do: Cerebro Capital offers a pathway for businesses to grow comfortably into the future, connecting corporate borrowers, lenders and PE firms through an innovative corporate loan management platform. Utilizing data-driven algorithms, automated workflows and expert insights from financial professionals, Cerebro Capital ensures no time is wasted between lenders and borrowers who are not a good match and provides a user-friendly dashboard for ensuring all stakeholders have access to data.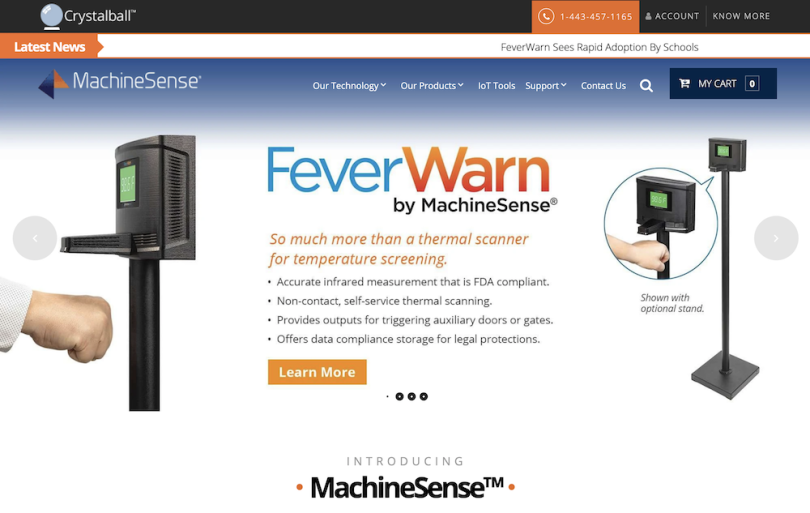 MachineSense
Founded: 2014
Focus: Manufacturing
What they do: MachineSense manufactures a variety of technologies that bring heightened capabilities and functionality to a variety of industries. Utilizing flexible models, proven diagnostic instruments, cutting-edge software and analytical expertise, MachineSense produces industrial machinery that includes the FeverWarn hand scanner, vibration signature technology, power quality control, electrical signal technology and 24x7 machine component vibration signature analysis.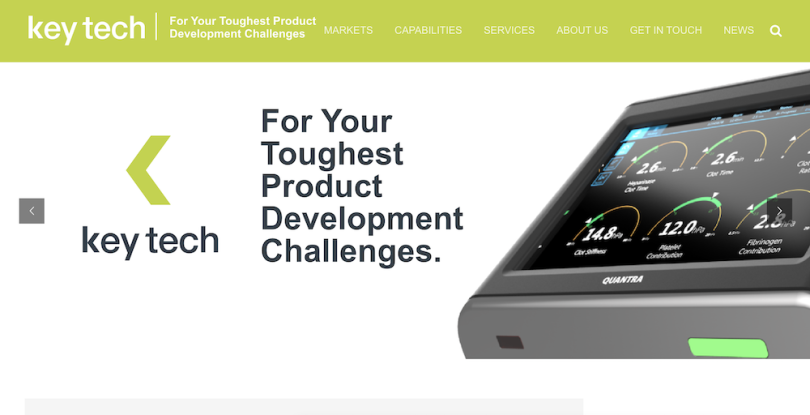 Key Tech
Founded: 1988
Focus: Fabrication
What they do: Key Tech works within the medtech industry to deliver heightened capabilities to healthcare providers, working within markets like in vitro diagnostics, drug delivery, pharmaceutical systems and several other use cases. In addition to med-tech, Key Tech also produces solutions for industrial design, mechanical engineering, electrical engineering and computer engineering, with services including rapid innovation, new product development, subsystem development and technology assessment.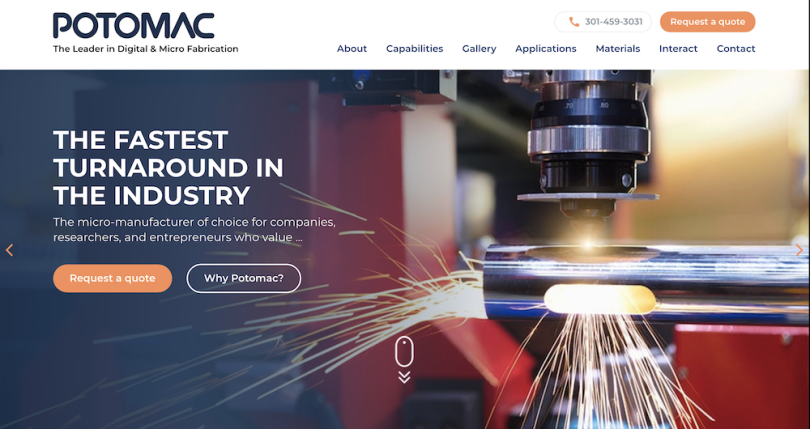 Potomac Laser
Founded: 1982
Focus: Fabrication
What they do: Potomac Laser is an industry leader in providing clients with advanced manufacturing and fabrication capabilities, recognized by both commercial and government agencies for making innovative contributions to fields like medtech, biotech and electronics fabrication. The company specializes in small hole drilling, laser micromachining, laser cutting, micro laser welding, micro-3D printing, hot embossing, and bonding and assembling, creating high performance devices at any scale.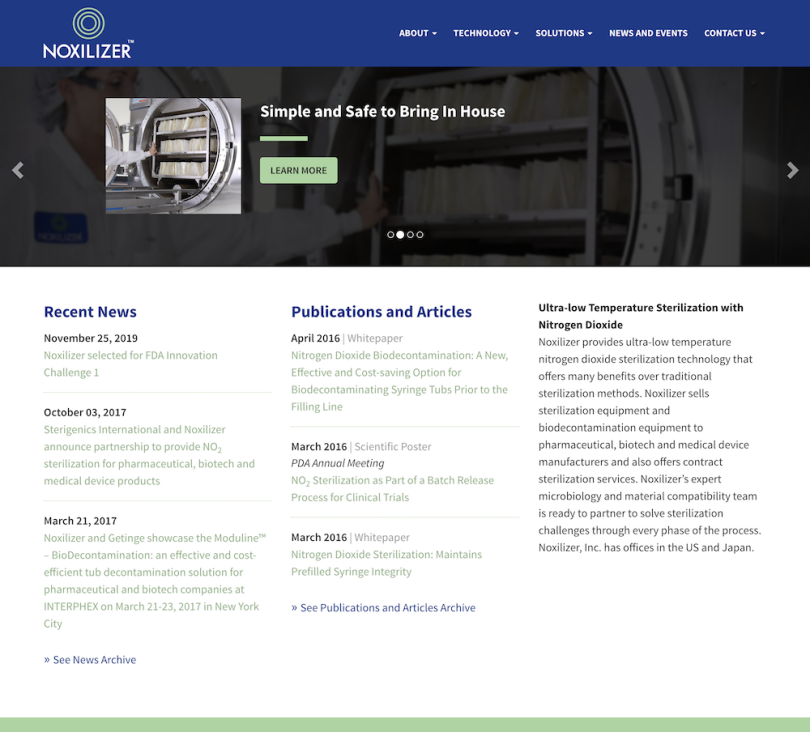 Noxilizer
Founded: 2004
Focus: Biotech
What they do: Noxilizer develops ultra-low temperature nitrogen dioxide sterilization and decontamination technology to address challenges that have been prevalent in traditional methods, producing sterilant concentrations that are below the vapor pressure of NO2. Nitrogen dioxide sterilization produces ideal environments for maintaining drug intensity, preventing stopper movement, reducing cycle times and reducing manufacturing costs, with Noxilizer offering testing, consulting, delivery and maintenance services for widespread use.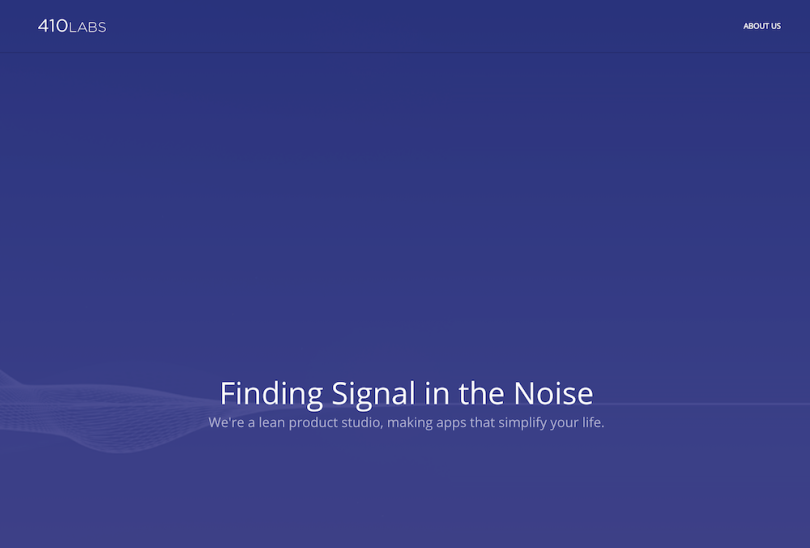 410 Labs
Founded: 2010
Focus: Software
What they do: 410 Labs is a lean product studio that produces applications and software that streamline digital processes. The company offers two primary products: Chuck, a free iPhone application that allows easy access to hundreds of messages at a time, and Mailstrom, a system for streamlining and maintaining the inbox cleanout process.
Images via Shutterstock and company website screenshots