15 of the Largest Salt Lake City Companies You Should Know
Updated:
December 21, 2020
Updated:
December 21, 2020
While Salt Lake City may be the capital and most populated city in Utah, it rarely receives credit as a hub of business and technical innovation. It's time to change that. 
The city serves as a home for impressive companies across a range of industries including banking, healthcare, software, construction and more. In Salt Lake City, beautiful landscapes with snowy winters are complemented by dry summers, making SLC an attractive destination for tech professionals with a love for getting outdoors — especially amongst hikers and skiing enthusiasts — resulting in several forward-thinking companies setting up shop within the city. 
Salt Lake City's tech scene is in position to continue producing work that will impact the entire world and these are the 15 largest companies you should know about right now. 
Largest Companies in Salt Lake City to Know
Zion's Bancorporation – 10,001+ employees
Intermountain Healthcare – 10,001+ employees
SendOutCards – 5,001-10,000 employees
Resource Management – 5,001-10,000 employees
Overstock – 1,001-5,000 employees
Innophos Holdings – 1,001-5,000 employees
BioFire Diagnostics – 1,001-5,000 employees
Myriad Genetics – 1,001-5,000 employees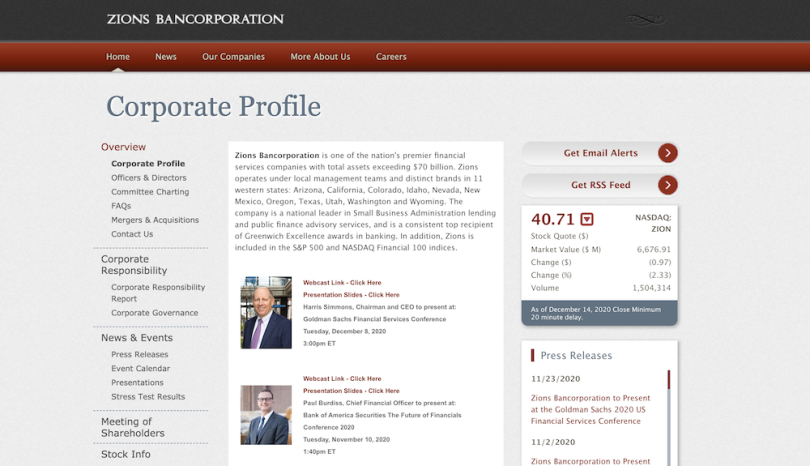 Zions Bancorporation
Founded: 1873
Size: 10,001+ employees
What they do: Zions Bancorporation is a financial lending company that operates banks in multiple U.S. states, with lending and financial advising services available as well. Operating for nearly 150 years, the company has acquired more than 30 banks and thrift companies, along with financial technology companies, insurance brokers, and others, providing enormous profitability to all stakeholders involved.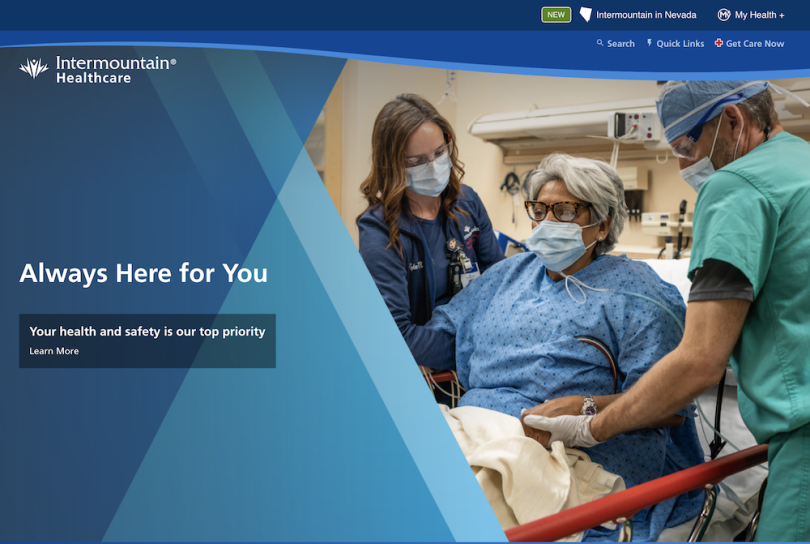 Intermountain Healthcare
Founded: 1975
Size: 10,001+ employees
What they do: Intermountain Healthcare is a not-for-profit system of 24 hospitals, more than 2,400 physicians, 160 clinics and additional health services working together to provide people with access to top-tier healthcare throughout their life. The company is a leader in clinical quality improvement and efficient healthcare delivery, with several online tools available for patients to find doctors/locations and access their portal to pay bills and view health information.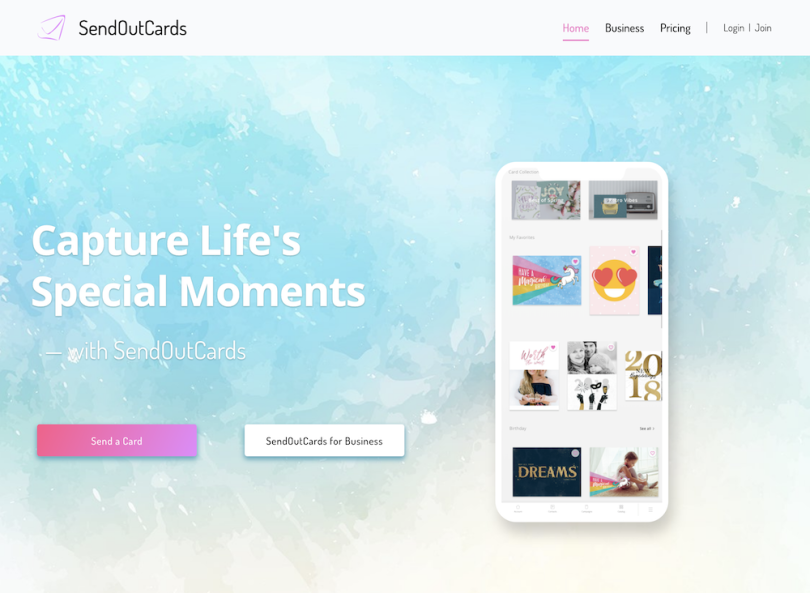 SendOutCards
Founded: 2005
Size: 5,001-10,000 employees
What they do: SendOutCards makes it simpler to send heartfelt, personalized digital cards to loved ones for any occasion. The company's website features a simple card editor that allows users to upload photos, build from templates and add personal handwriting fonts to better share their message, perfect for cards between families and friends or for business marketing uses as well.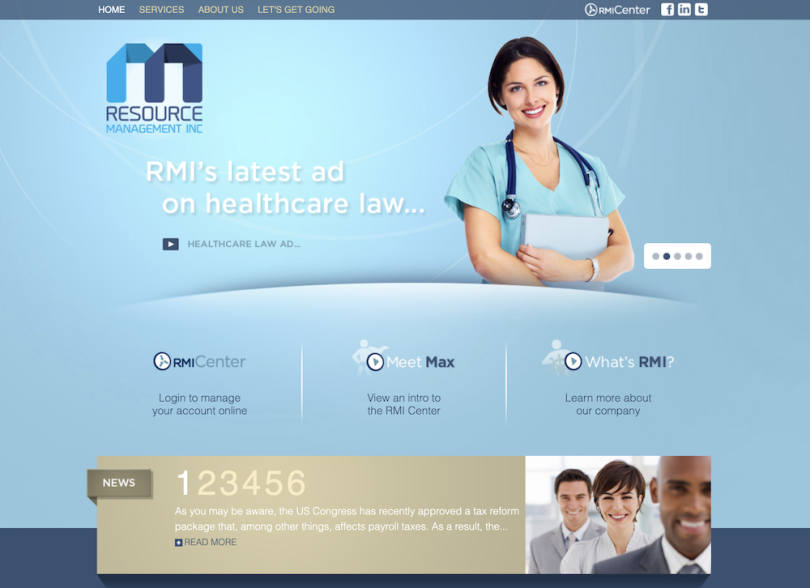 Resource Management
Founded: 1992
Size: 5,001-10,000 employees
What they do: Resource Management offers a variety of services that helps take day-to-day operational functions off of a company's plate so they can focus on enhancing and managing their core competencies. The company's outsourcing solutions allow them to manage HR, payroll, benefits, legal, risk management and IT tasks with the highest level of professionalism, resulting in a more productive work atmosphere and an increase in profitability.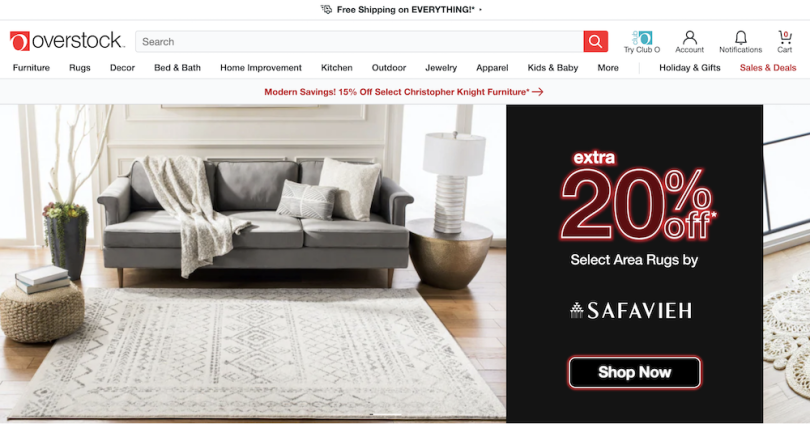 Overstock
Founded: 1999
Size: 1,001-5,000 employees
What they do: Overstock is home to outstanding online deals for home goods and essentials, helping people save money on everyday purchases. From lighting and bedding to dining room furniture, couches and holiday essentials, Overstock allows people to shop multiple deals from their computer to save them time and money while adding convenience to the shopping experience.
Innophos Holdings
Founded: 2004
Size: 1,001-5,000 employees
What they do: Innophos Holdings works within the food & beverage, nutrition, and industrial industries to create solutions backed by science and technology. The corporation's range of products aims to enhance the abilities of leavening agents, texture modifications, minerals and sodium in food, as well as dietary supplements and pharmaceuticals, with additional solutions available for other use cases.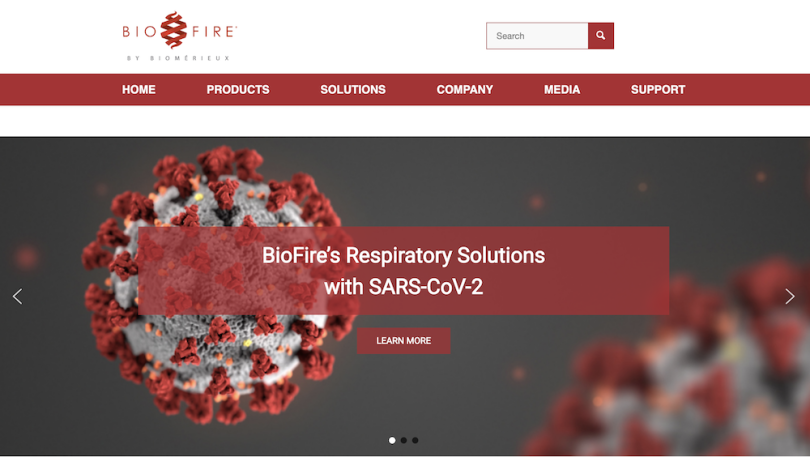 BioFire Diagnostics
Founded: 1990
Size: 1,001-5,000 employees
What they do: BioFire Diagnostics provides technological solutions for testing for viruses, bacteria, parasites, yeast and antimicrobial resistance genes in patients. The company's FilmArray System offers a simple and comprehensive method of testing for syndromic infectious disease and provides results in an hour, helping healthcare providers increase their attention and speed of care.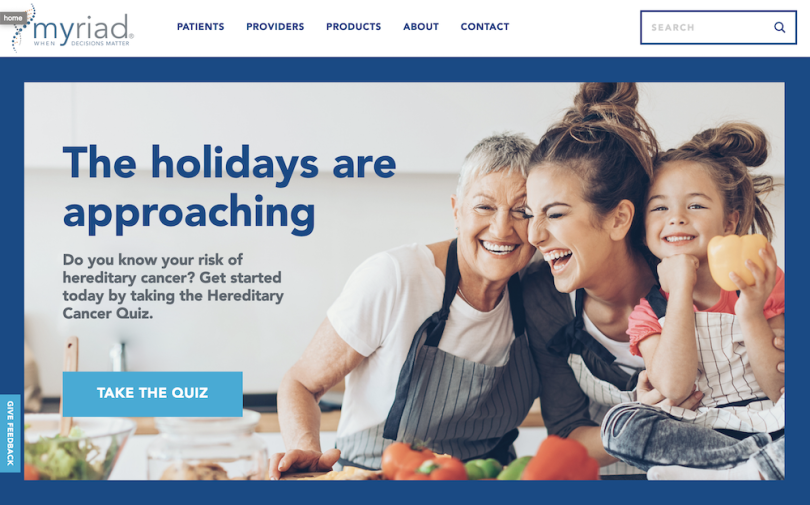 Myriad Genetics
Founded: 1991
Size: 1,001-5,000 employees
What they do: Myriad Genetics helps patients better understand their health by offering genetic testing services that can determine underlying health conditions and provide pathways towards better avenues of care in areas such as family planning, cancer prevention, mental health and more. Patients can consult and have samples drawn by their doctors for submission to Myriad Genetics, who provide accurate results in a two-to-three-week timeframe.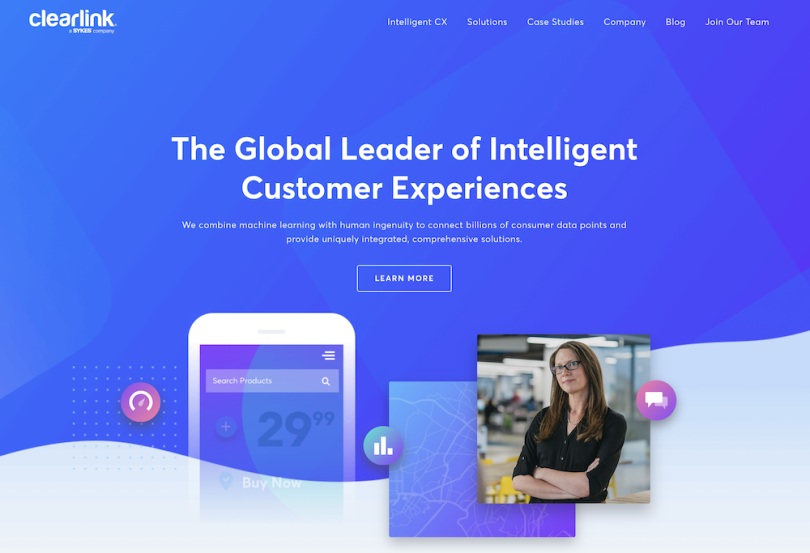 Clearlink Technologies
Founded: 2003
Size: 1,001-5,000 employees
What they do: Clearlink Technologies creates a full-suite of solutions for supporting the customer journey across the entire business, with solutions for marketing, sales and data-science capabilities available to ensure a frictionless experience. The platform combines machine learning and human thinking to form an intuitive method of increasing conversions and building relationships, with AI in place to analyze, extrapolate and predict future outcomes and allow for more insightful strategizing.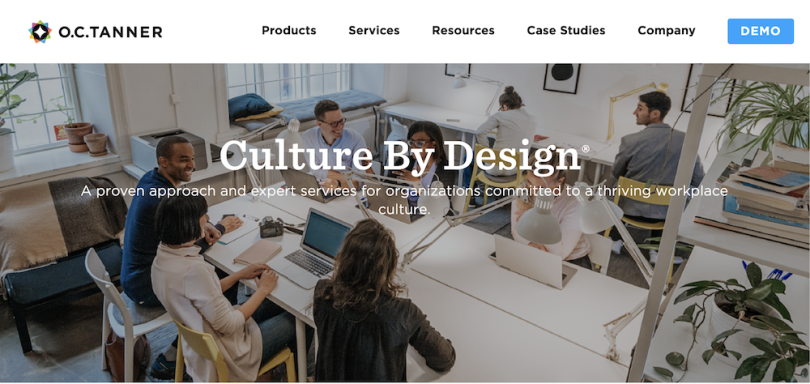 O.C. Tanner
Founded: 1927
Size: 1,001-5,000
What they do: O.C. Tanner offers a suite of apps that aims to improve employee experiences and facilitate solutions that lead to better connections between employees and workplaces. Operating via a cloud-based platform, O.C. Tanner makes it easy to audit existing culture, establish baselines, define success, design experiences, and examine insights so companies can continuously improve their culture over time.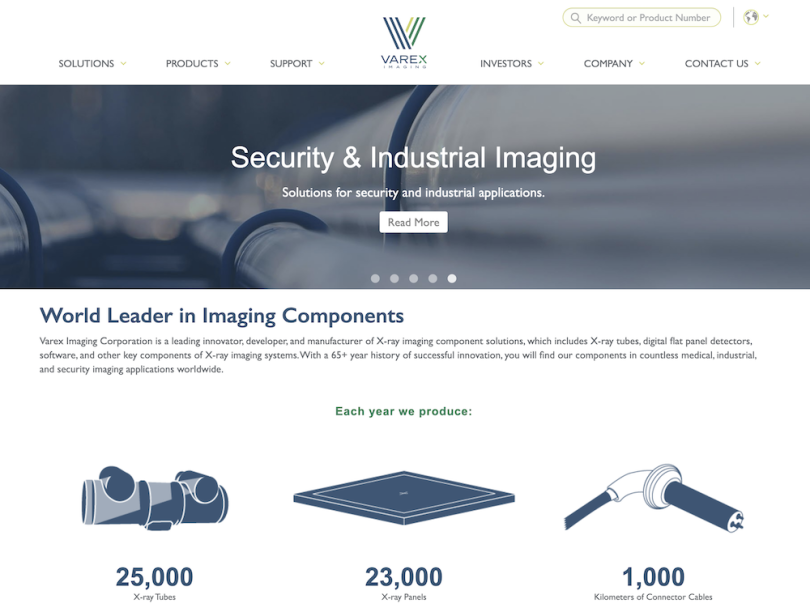 Varex Imaging
Founded: 2017
Size: 1,001-5,000
What they do: Varex Imaging creates products that make X-ray imaging possible, giving patients better access to information about what is going on within their bodies at the moments when they need it most. The company offers a full range of high-performance imaging products to keep X-ray machines performing like new, including tubing, flat panel detectors, collimators, sensors and connectors, with products designed for security and industrial X-ray use available as well.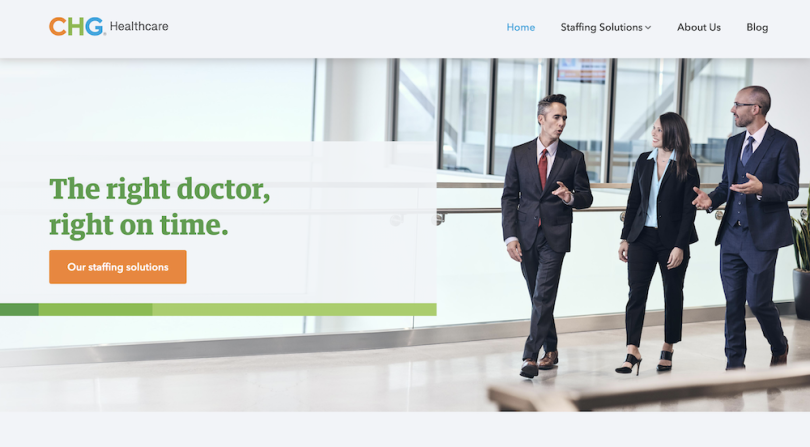 CHG Healthcare
Founded: 1979
Size: 1,001-5,000
What they do: CHG Healthcare offers staffing solutions for the healthcare industry, allowing practices and healthcare organizations to streamline the hiring process and better fulfill their clients' needs. With physician, nurse and allied health staffing solutions available on a temporary and permanent basis, CHG Healthcare works with healthcare providers to determine how to best fulfill their needs and set their operations up for success well into the future.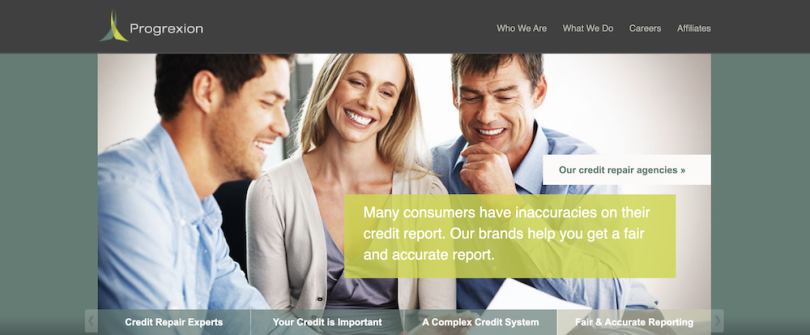 Progrexion
Founded: 2000
Size: 1,001-5,000
What they do: Progrexion operates consumer-focused brands that help consumers take better control over their credit reputations. The company's consumer brands include Lexington Law, CreditRepair.com, Credit.com and Efolks, each possessing a unique set of tools and resources for consumers to learn more about their current credit status and how to turn it into an advantage.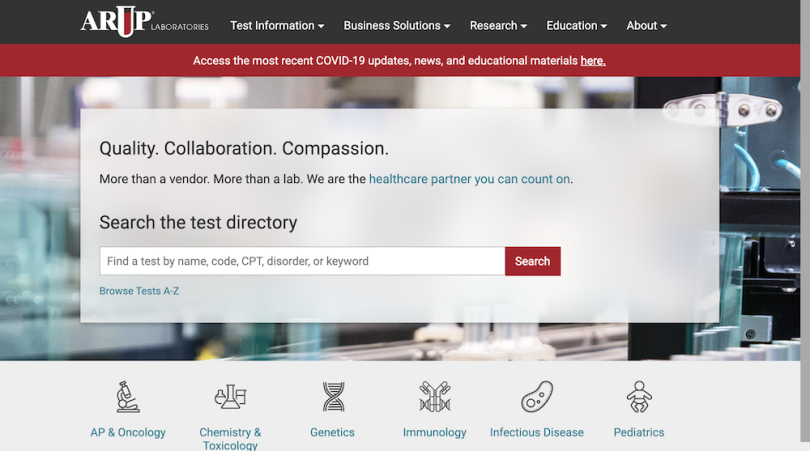 ARUP Laboratories
Founded: 1984
Size: 1,001-5,000
What they do: ARUP Laboratories operates as a lab partner and vendor dedicated to improving diagnostic testing and offering faster, more effective solutions for use by healthcare practitioners. The laboratory specializes in oncology, chemistry, toxicology, genetic, hemostasis, immunology, infectious disease and pediatric testing, with laboratory consulting and stewardship services available as well.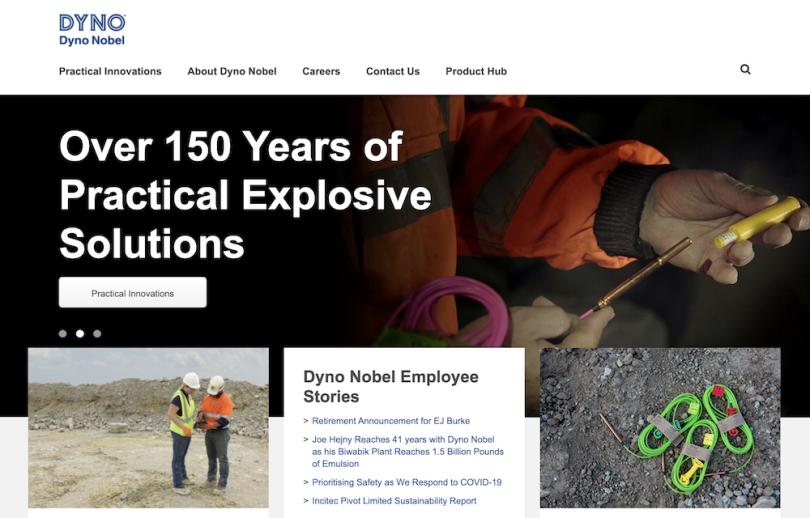 Dyno Nobel
Founded: 1831
Size: 1,001-5,000
What they do: Dyno Nobel is a global leader in providing explosive technology and practical solutions for use in the construction and demolition industries. The company has manufactured and transported millions of tons of packaged explosives and ammonium nitrate within the United States, Mexico and Australia, facilitating better control over the commercial use of explosives and ensuring safety is the top priority in any controlled blast situation.
Images via Shutterstock and company website screenshots