What Are Fully Distributed Teams? How Do They Work?
What they lack in physical offices, they make up for with talent, diversity and savings. Are distributed teams the way of the future?
When Twitter dropped the F-bomb in mid-May, everyone took notice. The social media giant announced that any of its employees who are able to perform their duties remotely would have the freedom to do so "forever," even after the pandemic subsides.
The move felt significant not only because of Twitter's size and prominence, but also because the social media company had been something of a bellwether, as one of the first tech companies to urge employees to work remotely, then, soon after, mandating it, in early March. Everyone soon followed and it was easy to wonder: As Dorsey goes, so goes the nation?
But questions remained. Twitter didn't specify if those employees who chose to work from home in perpetuity would be allowed to freely relocate as well. Did the company provide guidance or direction to employees hoping to do so? Is there a codified internal process for considering the question? There's still no official word. A Twitter spokesperson had "nothing further to share" beyond the original announcement when Built In requested clarification.
So while the pandemic will supposedly snuff out open-office plans and the impulse toward amenity-filled campuses, at least according to various trend pieces, it hasn't actually killed any headquarters yet. No major company has announced plans to go fully distributed in the wake of COVID-19. That makes sense given the still-early timeline — companies can't simply abandon real estate and ignore leases. But it's certainly something organizations are considering: Do we really need this office at all?
Freedom of movement and freedom from unneccesary costs might be the ultimate agility. And "agile is the new smart," according to Stephen Gates, who holds the fanciful-but-fitting title of head design evangelist at InVision, a fully distributed company since its founding, in 2011.
Not agile, the methodology, but flexibility — and how that can help collaboration.
"We're a company who happens to be remote, not a remote company," Gates said. "A lot of what we focus on has always been the best practices around collaboration and trust."
What Are Distributed Teams?
Distributed teams are made up of employees who work entirely remotely rather than at a central headquarters. By utilizing tools like cloud environments and organizational software, workers are able to safely access data and accomplish goals.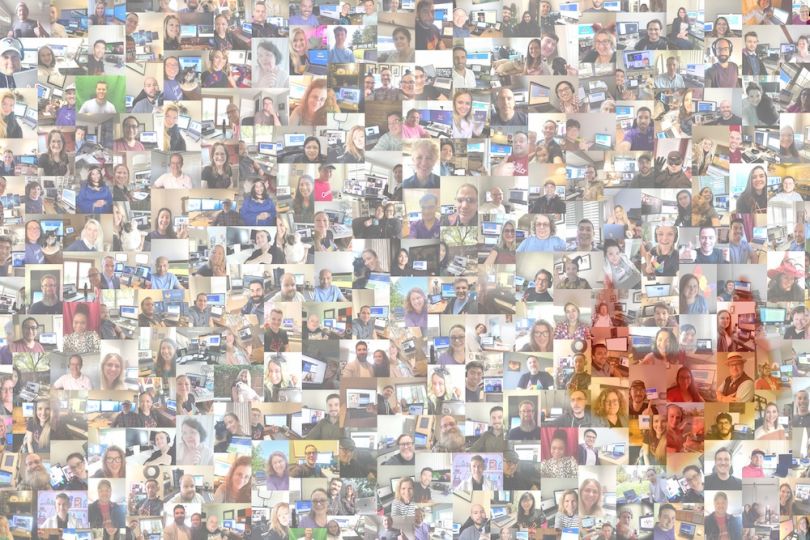 A Brief History of Distributed Teams
Distributed work teams — that is, organizations that have no physical headquarters or main offices and employ workers around the country or globe — aren't exactly new. Neither are the advantages and challenges they face.
Take Hudson's Bay Company, one of very few companies to be in continuous operation for more than 350 years. Massachusetts Institute of Technology researchers noted in a 2002 paper HBC's noteworthy standing as (very) early adopters of the distributed model. They cite the following instructions, issued from the company's London-based executive committee to a North American manager, in 1679:
"We know it is impossible at this distance to give such orders as shall answer every occurrence and be strictly observed in all points, so that when we have said all, we must leave much to your prudent conduct, having always in your eye the true interest and advantage of the Company, who have chosen and trusted you in the chief command they have to bestow."
In other words, we're really far away and couldn't micro-manage even if we wanted to, so we're trusting you to get things done.
Distributed companies in the modern sense had a watershed moment in the late 1950s and early 1960s, according to John O'Duinn, author of Distributed Teams: The Art and Practice of Working Together While Physically Apart. CompInc, founded in 1957, and Freelance Programmers, founded in 1962, were fully distributed and remote. ("Hiring requirements included having a working telephone at your house!" O'Duinn wrote.) Perhaps not surprisingly, both were tech outfits. Employees from both companies wrote and snail-mailed in code.
Constant technological advancements, changes in the employer/employee dynamic (specifically the eroded expectation that a worker remains with a single employer) and generational shifts, like the emergence of digital natives, got us to a point where distributed companies seemed like a viable option, O'Duinn wrote.
Today, most of the companies that followed the leads of CompInc and Freelance Programmers, even if unknowingly, are also tech companies. Automattic (which owns WordPress, WooCommerce and Tumblr), GitLab, InVision, Buffer, Zapier and Groove are all currently office-free, with employees scattered across the nation or globe — and were so long before the novel coronavirus. They're the commercial version of rootless Millennials, and their elders are starting to see their point.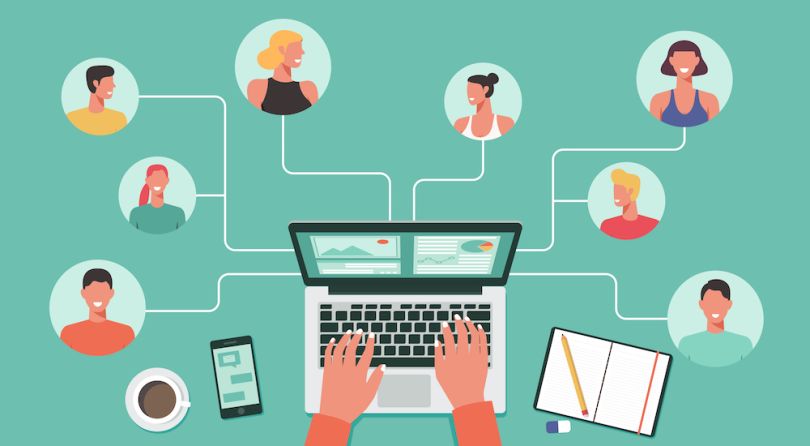 Cutting Costs
O'Duinn's aforementioned Distributed Teams book, published in 2018, is a product of the BC era (Before COVID) and — with tips about things like camera positioning and lighting for video calls, which we've all now intuited — it sometimes reads that way. But the author sounds downright prescient in his skepticism of office costs.
"If you reduced how much money you spent on physical offices, what else could you do with that money and organizational focus?" he asks, anticipating the question that countless CEOs would soon consider.
To be sure, commercial real estate firms don't sound as panicked as one might expect. Dan Dokovic, cofounder of real estate investment firm Bamboo Equity Partners wrote recently in Forbes that isolation-weary workers are starved for (safe) physical interaction, and that while offices may need a design rethink, they shouldn't fear for their lives. A report by CBRE anticipates average commercial real estate costs to fall, from $35.66 per square foot per year to $33.23 by the fourth quarter.
But business leaders are certainly entertaining the thought of office-less existences, or something very close to it. The chief executive at Nielsen told the New York Times that the company will use its New York offices to host weekly or twice-weekly team meetings rather than everyday work. "We have leases that are coming due, and it's absolutely driving those kinds of decisions," he told the paper. And the chief people officer of online insurance marketplace Everquote told the Markup her company is considering the very same with its Cambridge, Massachusetts, offices.
As advocates make clear, the savings are sometimes pronounced. Dell saved more than $39 million over two years after encouraging remote work, and Aetna saves $78 million annually by urging employees who can work remotely to do so, according to O'Duinn. "This is a competitive advantage over companies that pay for and operate physical offices," he plainly argues.
The World Is Your Talent Pool
Another advantage, according to advocates of the distributed model? A limitless potential talent pool. An organization arbitrarily limits its people options when it "commits to hiring people only near their set of bricks," as O'Duinn phrased it on a recent episode of the Exponential Organisations podcast.
That's indeed how InVision sees it. "On many occasions, we've been able to hire the best and brightest because of our remote organization," said Shelby Wolpa, VP of people operations at InVision. The company has employees in more than 20 countries around the world, including in Africa, South America and Eastern Europe.
Coordinating all those time zones can at times be a bit of a challenge, but strictly in terms of talent acquisition, internationalism and the ability to leverage talent in places that might be traditionally considered tech flyover country proved a strategic advantage.
InVision founder Clark Valberg told Inc in 2018 that, when he established the company, he hired engineers in the middle of the United States and Canada, paying good talent more than they were accustomed to, without burdening himself with relocation costs. He eventually concluded, Why bother with an office at all?
"A lot of people who lived in San Francisco or New York moved back home to be closer to their [families] and have been able to take the living that they had with them."
InVision currently has engineers living and working in cities like Indianapolis, Indiana, and Cheyenne, Wyoming — places "not traditionally thought of as tech centers," Wolpa said.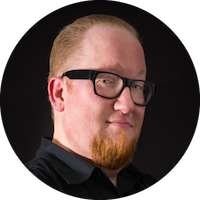 Back when the company was founded, in order to compete, "especially as a smaller company and to be able to get talent from bigger companies, we needed an advantage," Gates (left) told Built In. "A lot of people who lived in San Francisco or New York moved back home to be closer to their [families] and have been able to take the living that they had with them. It really does give you the ability to do something really special."
Not having to deal with the four-hour daily commute he endured for 14 years prior to joining InVision is nice too. "You can have actual work-life balance," he said.
To that point, distribution can potentially buttress retention as well as talent attraction. The fully distributed GitLab has some 1,200 employees and maintains a retention rate north of 85 percent, GitLab diversity and inclusion manager Candace Byrdsong Williams told Built In. And at InVision, an enterprise sales director recently stayed on board after moving to Nashville so his wife could accept her dream job.
That said, flexibility isn't total. Some departments, like sales or customer support, might not lend themselves to asynchronous communication as well as others, like, say, data teams. And that might tempt recruiters for distributed companies to narrow their search to a specific time zone or zones.
"It can be so tricky looking for someone to join a team when you know that the team is largely based in another time zone," acknowledged Keisha Washington, who manages recruiting at social-media-management platform Buffer, another fully distributed company.
But she tries to push back at that as much as possible. "We've had situations where we said, 'Well, ideally we'd love for this person to be maybe between this and this time zone.' And then we've gone back and said, 'You know what, that doesn't feel great. We want to open it back up,'" she said.
"We don't want to restrict ourselves," she added.
But is such a huge net ever a drawback? Limitless options can breed paradox-of-choice paralysis, no? Maybe not paralysis, but it definitely means high application rates. "It makes for thousands of applications in our inbox as opposed to maybe some companies that might have a few hundred ... but it's a great problem to have," Washington said.
Distributed companies also have to pay special attention to locations due to tax and payroll implications. But Washington said there's "absolutely not" anyone tapping her shoulder, telling her to avoid candidates from particular locations for financial reasons.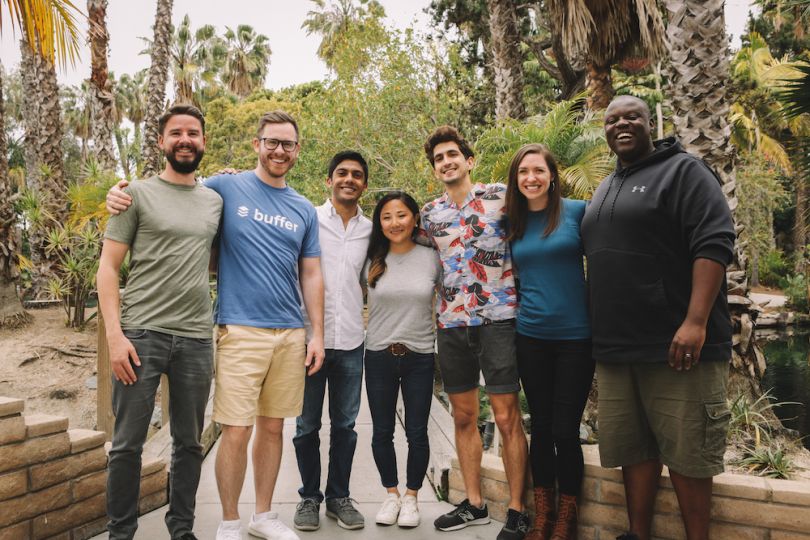 Aiding Diversity and Inclusion
It's gradually improving, but tech has long had a diversity problem. African Americans account for less than 8 percent of computer and math jobs, despite making up almost 12 percent of the total workforce, according to a 2018 Brookings study. Hispanics meanwhile represent less than 7 percent of C&M jobs despite making up nearly 17 percent of the total workforce. Their presence remains "starkly inadequate at the national level" of tech jobs, the report concluded.
Just because a company is distributed doesn't mean it's magically conferred excellence in diversity, equity and inclusion. A company can have no office and still lack diversity. But as O'Duinn points out, distributed teams do tend to be more diverse, and more diverse teams tend to avoid hivemind better than homogeneous ones.
That diversity manifests in terms of geography, race and ethnicity, but also gender. Women make up nearly 30 percent of GitLab's workforce, 6 percentage points higher than average for the tech industry, and the company is making conscious efforts to grow the number still. (GitLab, which has won diversity accolades, is notably — and laudably — transparent about its identity composition.)
Some workers with disabilities view the no-office set-up as more amenable too. InVision employs workers with health and accessibility considerations "who are able to unlock their talent and expertise because of the flexibility and inclusivity our remote environment provides."
Of course diversity and inclusion are not one and the same. As Verna Myers famously said, "Diversity is being invited to the party; inclusion is being asked to dance." That means conscious outreach efforts, which could conceivably be a challenge in a permanently dispersed model.
"Once we source and find these different ways to find people, we make sure they're going to have a great experience once we bring them on board."
"We sort of immediately go, 'Wow, the world is my marketplace,'" in terms of talent attraction, Washington said. "But we also have to keep in mind that, once we source and find these different ways to find people, we make sure they're going to have a great experience once we bring them on board."
As a company that "lives in Slack," Buffer has several identity-centered channels — black teammates, women of color, Asians, Spanish speakers and more — which it built after polling employees about diversity programming.
There's also an ally channel. "Allyship is a huge key to anyone who's talking about having a more diverse organization. You need to think about who's going to be that support system to sort of help folks navigate internally." It can't be just about building a PR-friendly About page, she said.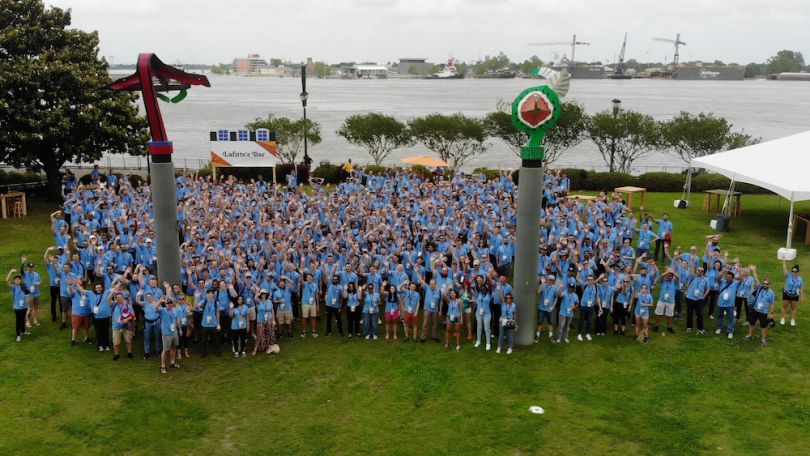 Making It Work
The distributed team toolkit looks similar to those of most companies that transitioned, if only temporarily, to remote — liberal doses of Slack, Zoom and archivable conversation thread-style platforms, like Threads. Asynchronous, generally speaking, tends to be the go-to position.
Not surprisingly, many of the companies that have embraced distribution also trade in it. InVision's apps include a virtual collaborative whiteboard and one designed to ease design-developer handoff for remote product and engineering teams.
Gates believes such collaborative tools can go a long way to counteracting the criticism that, without firm roots, a new organization will struggle to establish a company culture. In fact, deadweights like fixed, bulky physical brand bibles slow that process down, rather than supporting it, he said: "Putting out these big monolithic things that didn't change would often sort of grind a lot of productivity to a halt."
"If I send you an email, the expectation is you're going to get back to me today. If I send you a Slack or something like that, the expectation is you get back to me when you're at your desk."
But just as important as tools are the expectations set around them. "For us it's, if I send you an email, the expectation is you're going to get back to me today. If I send you a Slack or something like that, the expectation is you get back to me when you're at your desk and if I text you, that's like the bat signal, red phone — get back to me right now," Gates said.
"It's more just sort of making sure that there are clear expectations around how do we communicate and do some of those things," he added.
But don't they ever miss the traditional office environment? The in-person camaraderie? The chance-encounter magic of bouncing ideas inside the same room? Like Gates and Washington, Byrdsong Williams is a true believer, but sounds sincere.
"No I don't miss it," she said, noting that, like most fully distributed teams, GitLab has annual all-team meet-ups and regular department meet-ups, at least during normal travel times, to foster connection. "I like a company that kind of offers me pretty much whatever I need to be able to be my whole self both at work and at home," she said.