20 Lead Generation Companies to Know
These software and services providers aim to help you get prospects in the door — quickly.
Updated:
February 17, 2021
Updated:
February 17, 2021
To outsource or stay fully in-house? That's a common question for startups and enterprises alike when considering how to generate more quality sales leads.
Cost is, of course, a factor. The average annual wage of a sales representative ranges from around $60,000 to north of $100,000, depending on the sector, with tech sales often landing closer to the higher end. So the ability to supplement lead generation without taking on more salaried employees can sometimes look appealing.
Time is a point of consideration too. Too much research, outreach, coordination and scheduling can leave reps feeling like they're spending more time on administrative upkeep than actually closing deals.
Lead Generation Companies to Know
CIENCE Technologies
LeadGenius
ON24
N3
Martal Group
Launch Leads
Leadfeeder
Apollo
ZoomInfo
SalesLoft
Beyond obvious questions about return on investment, outsourcing also requires a reputational leap of faith. Any time a company asks an outside party to represent its interests — and even speak through its email domain — some risk is baked in.
But companies that decide to leverage lead-generation services, either as a stopgap ahead of larger sales-team development or as strategic rented muscle, will still eventually need to stock their toolkits with the most intuitive, integration-friendly lead-gen software and platforms available. With that in mind we put together some of the, um, leading third-party services, plus a few notable platform providers to beef up internal operations.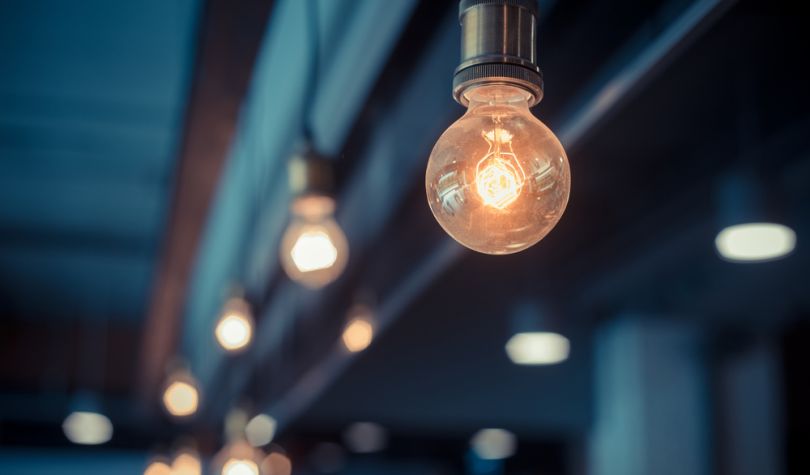 CIENCE Technologies
Location: Solana Beach, CA
What It Does: One of the fastest-growing sales and marketing companies in the country, CIENCE Technologies provides three main offerings: CRM migration, inbound and outbound sales development help, and sales research outsourcing. Assisted by natural language processing, CIENCE researchers look beyond demographic basics, scouring firmographic data, social behavior data, tech stack info and more to build targeted lead lists. The firm claims a database of tens of millions of up-to-date records. Notable clients include Uber, Square, SAP and Microsoft.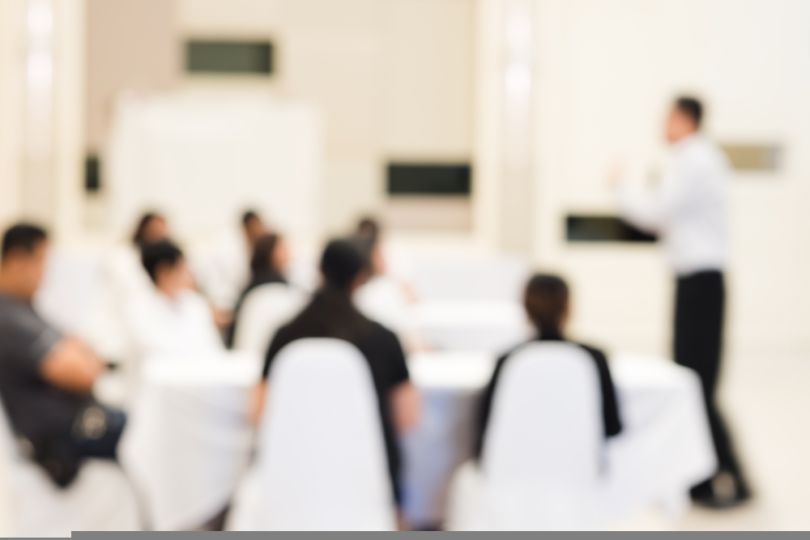 LeadGenius
Location: Berkeley, CA
What It Does: This Y Combinator alum, formerly known as MobileWorks, combines artificial intelligence and human help to generate demand and build leads for a client base that has included Snowflake, eBay and DoorDash, among other tech notables. The company's crawlers scrape the web for lead-friendly data, and researchers verify the data and assist with email outreach campaigns. At the same time, the company — which employs hundreds of independent contractors across a few dozen countries — aims to leave behind the gig economy's uglier tendencies by instituting fair wages and career tracks.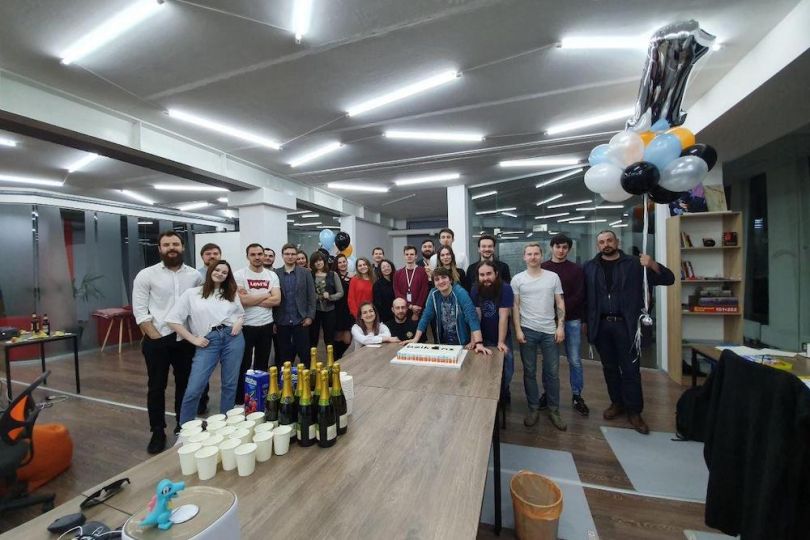 Belkins
Location: Dover, DE
What It Does: This B2B lead-gen firm is perhaps best known for its appointment-setting services. After Belkins reps learn about a client's business and campaign model, draw up customer profiles and launch tailored outreach, they put each call or face-to-face meeting they generate on clients' calendars and prep reps with any must-know details. The agency also recently unveiled its LinkedIn Email Extractor application, which pulls emails, job titles and other information from profiles without actually clicking them, thus avoiding the cap on daily extractions.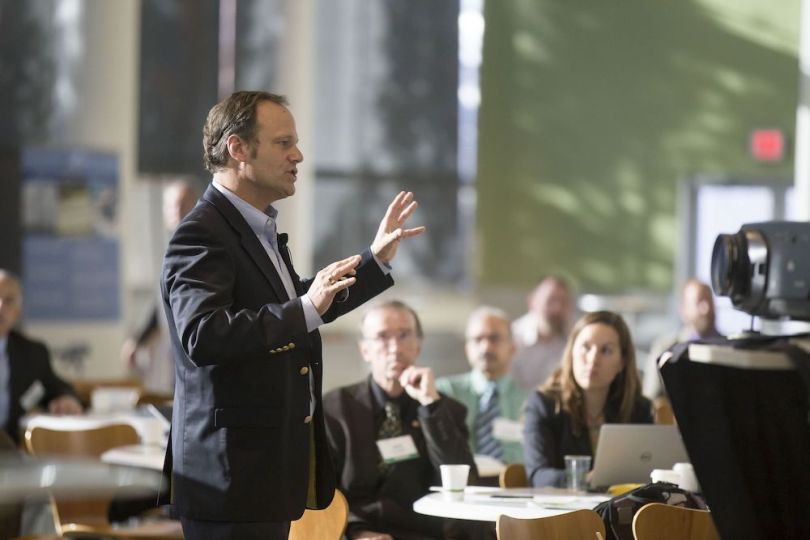 Callbox
Location: Encino, CA
What It Does: Callbox pairs clients with industry-specific consultants to better customize outreach. Tech features prominently, but the firm also services telecommunications, healthcare, advertising, HR, finance, and manufacturing and distribution. The company emphasizes its multi-channel approach, using email, outbound calls, social media, SEO, landing pages and webinars to rope in prospects. Clients are also outfitted with Callbox's proprietary CRM, which lets them keep real-time eyes on the lead pipeline.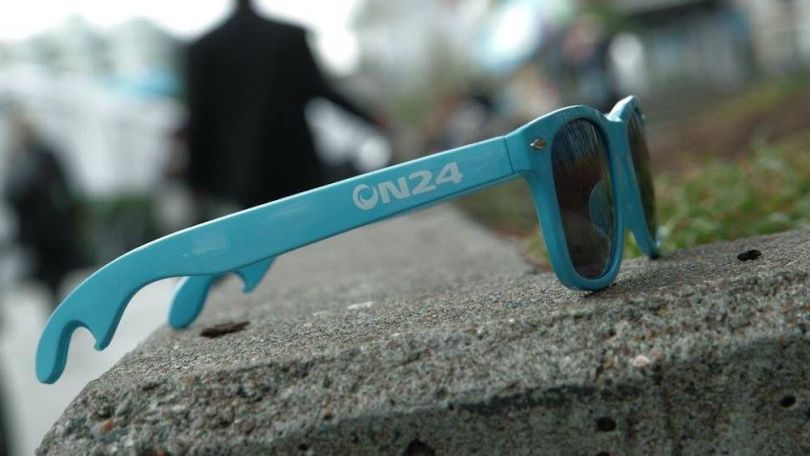 ON24
Location: San Francisco
What It Does: This Bay Area company dates back to the 1990s, so the fact that its webinar-based approach dovetails with both the experiential marketing trend and the pandemic-necessitated virtualization of everything speaks more to its prescience than any perceived bandwagoning. ON24 lets users host virtual events and webinars, which can give rise to much so-called behavioral data — degrees of receptivity, interest and engagement — that are frequently more difficult to quantify than demographic data — and harder to come by.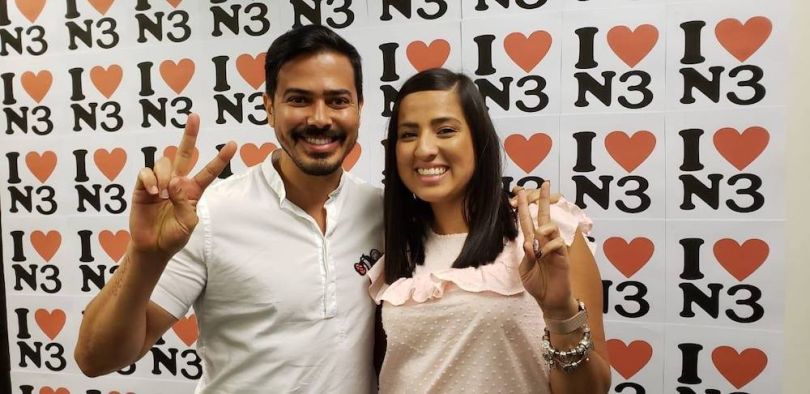 N3
Location: Atlanta
What It Does: There's no shortage of companies that monitor social mentions to flag potential sales leads, as N3 did for Microsoft back in 2015. What differentiates N3 is its familiarity with complicated sectors like cloud computing, cellular networks and software. It also has some head-turning machine learning capabilities. (N3 was acquired in September by consulting powerhouse Accenture.) The firm offers a host of inside sales and consulting services to help turn digital interest into sales opportunities. Other prominent enterprise-tech clients include Qlik, Cisco and SAP global.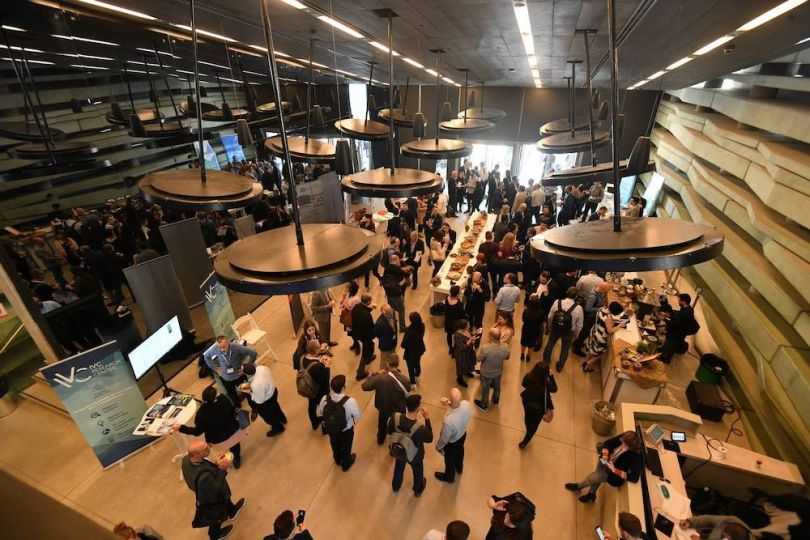 Martal Group
Location: Oakville, ON
What It Does: Firms that help companies to outsource lead generation sometimes outsource themselves, driving down costs by using far-flung contracted researchers. Martal Group, on the other hand, points to its entirely North America-based staff as proof of at-attention availability. The firm — which touts a 50-million-contact database — specializes in software, IoT and other tech vendors. It focuses heavily on intent data, a metric that identifies prospects that are likely close to making a purchase, based on digital behavior and other factors. The agency has closed deals with Pinterest, Samsung and Honeywell, among others.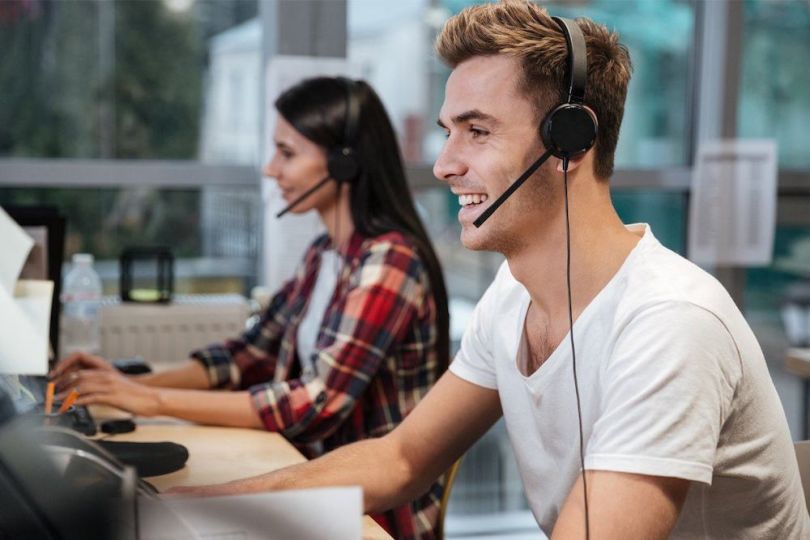 CloudTask
Location: Miami Beach
What It Does: This B2B agency offers reinforcements for customer support, customer success and, of course, sales. Clients can opt for traditional lead generation assistance or get full-blown sales, sales chat and sales administration teams. The firm's sales partners include Apollo, Chorus, Aircall and HubSpot.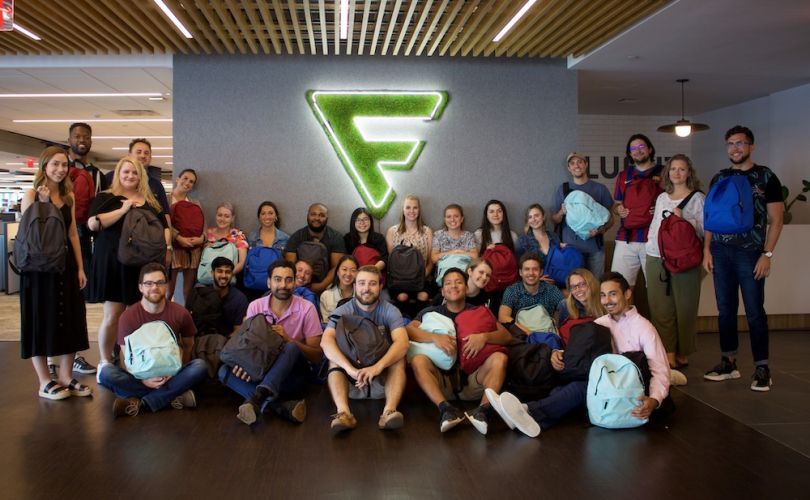 Fluent
Location: New York City
What It Does: Fluent promotes its own CRM and programmatic marketing tools, but the crux of the operation is its proprietary network of lead-generating websites. According to the company, those sites attract some one million daily users, generating a plethora of data, thanks in part to opt-in surveys within those properties. Aside from gleaning targeted data, the sites can also serve as launching pads for ad campaigns to further generate leads. The company recently announced separate partnerships with AWS and Zendesk.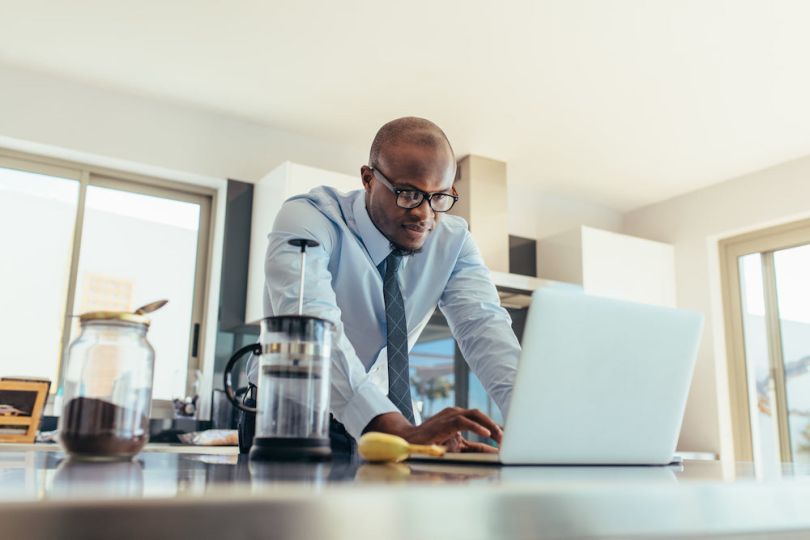 Intelligent Demand
Location: Denver
What It Does: This growth agency is perhaps most noted for its account-based marketing services, but it also offers sales enablement, customer nurture and creative strategy. The company boasts well-rounded B2B and B2C lead generation that encompasses strategies ranging from paid search to snail-mail outreach. Notable campaigns include a led-gen initiative for Kaiser Permanente, which drew some 21,000 quality consumer leads for the health insurance provider.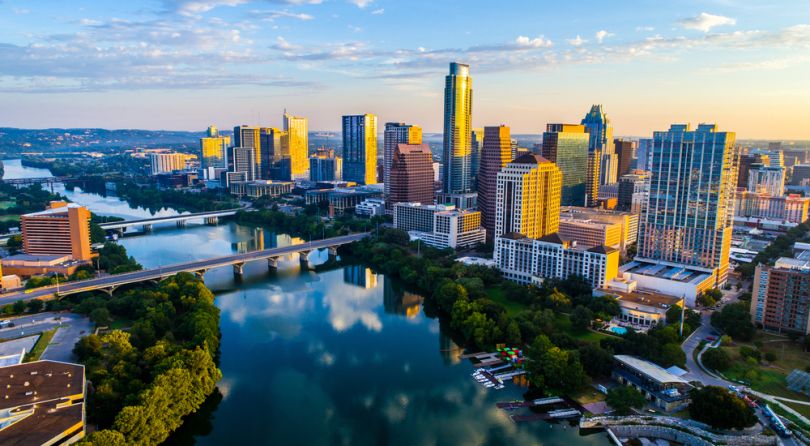 DJM Sales & Marketing
Location: Austin
What It Does: This long-running Austin outfit has led sales and marketing growth campaigns for many of the most noteworthy tech heavies who have a footprint in the Silicon Hills, including Oracle, VMWare, PayPal, eBay and IBM. Available services include lead development (upping clients' digital profiles and expanding a client's existing prospect list — or building it outright) and appointment scheduling.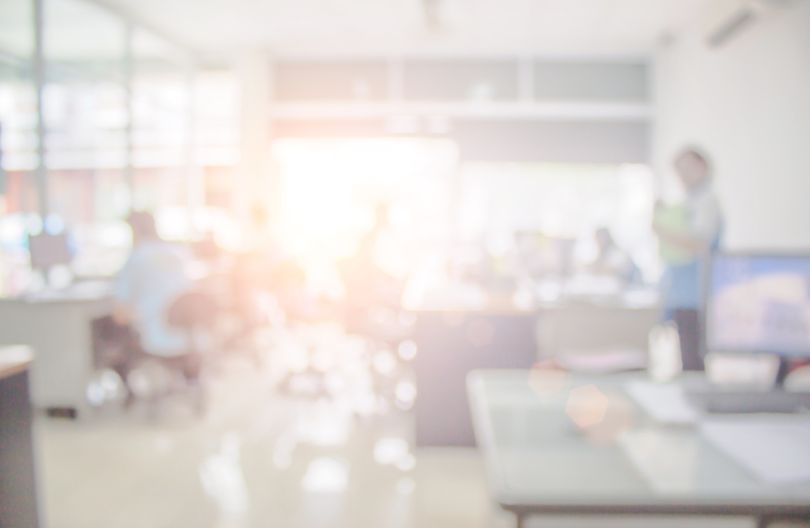 LeadPoint
Location: Provo, UT
What It Does: This lead-gen veteran focuses on the mortgage, lending and finance sectors by hosting a two-sided bidding marketplace: sellers and purchasers can bring or buy voice and data leads, with prices dictated by supply and demand. According to LeadPoint, the company's in-house algorithm applies a score to each lead, and interested buyers can filter options along a variety of criteria.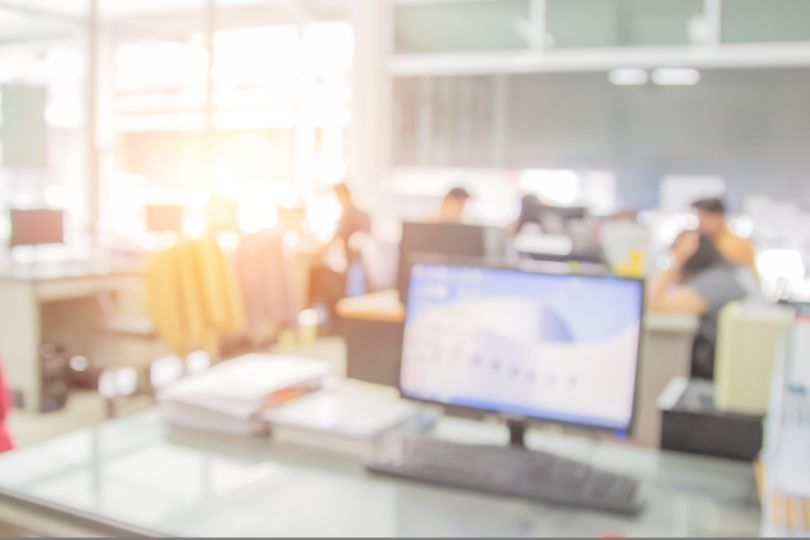 Launch Leads
Location: Salt Lake City, UT
What It Does: Founded in 2009, Launch Leads caters to software, big data consulting, healthcare and other specialized sectors. Household-name clients range from enterprise retail (Nike, Walmart) to technology (Oracle, Yahoo!, VMWare). The firm promises targeted lists, rather than firehouse volume, plus dead-lead revival and, when available, a strong trade-show presence. It's all driven by an in-house data platform that monitors and prioritizes options based on factors like email opens, time of day, previous outreach attempts and more.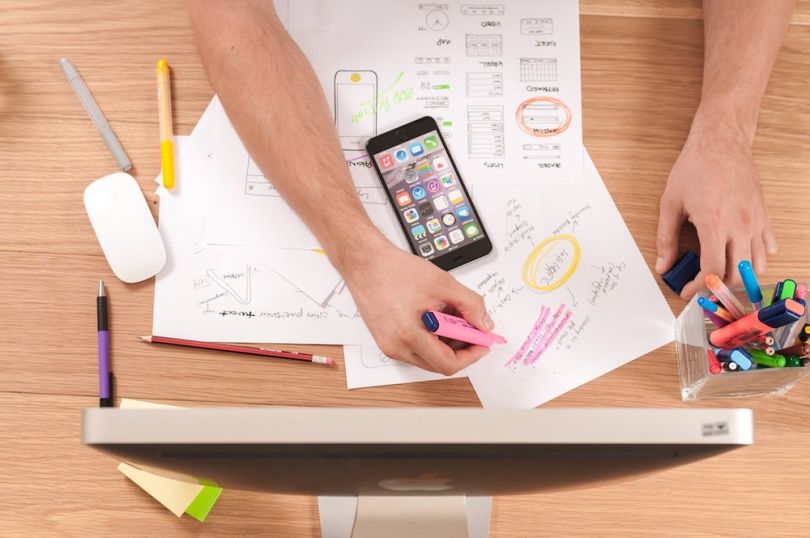 LeadCrunch
Location: San Diego
What It Does: Lead generation outfits tend to fall into one of two camps: service or platform. That is, clients either outsource some portion of lead development or sign up for a new tool to assist. LeadCrunch is something of a difference-splitter. After clients offer up a list of between 50 and 500 clients, LeadCrunch sets its proprietary machine-learning algorithm out to identify similar prospects. It then reaches out to those prospects via client content. The firm touts a 99.5 percent data accuracy and a pay-per-campaign pricing structure.
Apollo
Location: San Francisco
What It Does: Countless lead generation services are built upon the promise of massive prospect indexes, stuffed by the millions. Apollo — another Y combinator graduate, formerly known as ZenProspect — sells itself on bringing its voluminous database straight to your CRM. Integration as a whole is key to Apollo's appeal; it syncs with Salesforce, LinkedIn, Marketo and other sales-arsenal standbys. Other aspects of the engine include a lead-scoring platform, an analytics suite and customizable process flows.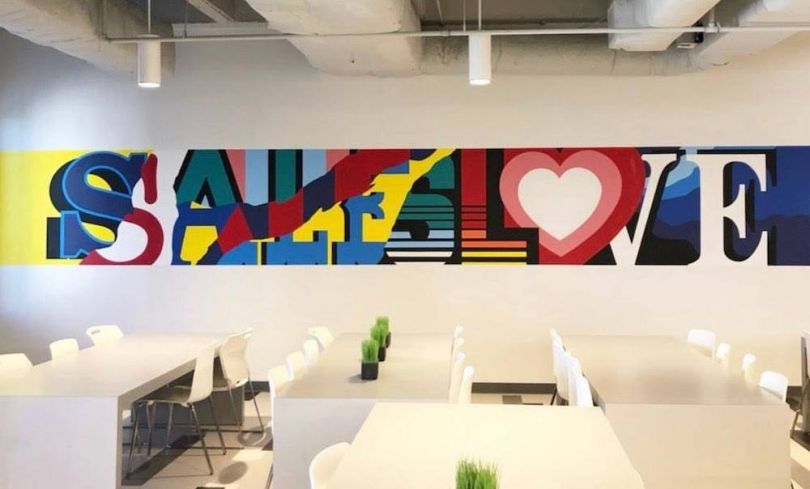 SalesLoft
Location: Atlanta
What It Does: SalesLoft is not a lead generation service, per se, but this sales engagement platform merits mention due to its utility, quick inroads and impressive funding. The platform has gotten high marks from sales professionals for its intuitive UI, customizability, sales cadence simplification and A/B capabilities. At the same time, SalesLoft has pursued an aggressive growth strategy, buoyed by not-insignificant VC contributions, which total more than $145 million since 2012.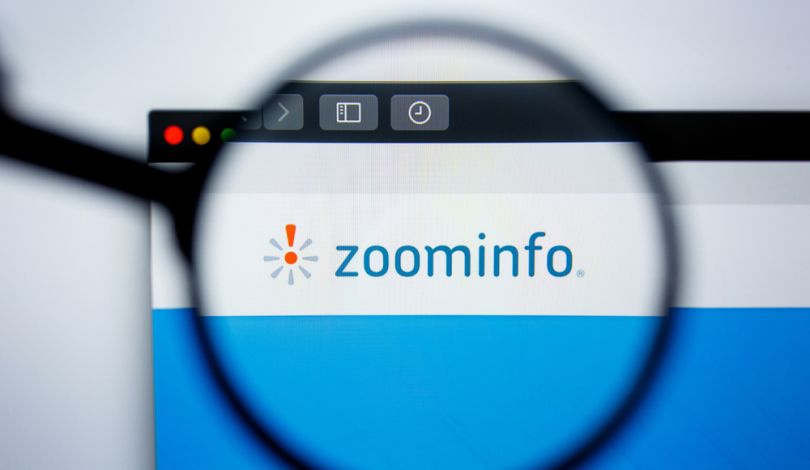 ZoomInfo
Location: Waltham, MA
What It Does: Since combining with DiscoverOrg in early 2019, Zoominfo has further cemented its reputation as a go-to provider of B2B sales contacts. (It went public in June, becoming the first tech company to do so amid COVID-19 tumult.) Some 300,000 users leverage the subscription-based business, which is known for giving access to up-to-date contact info, plus less readily available details like company headcounts and tech stacks.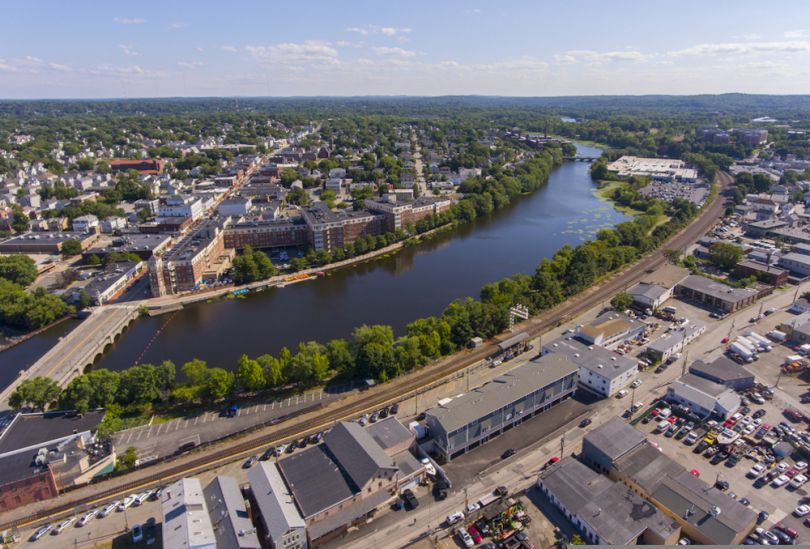 demandDrive
Location: Waltham, MA
What It Does: This tech-focused generation firm has helped develop outbound sales operations for companies in cybersecurity, edtech and healthcare technology. It also offers inbound development and a temp-to-hire pipeline for companies just getting started with sales. But its bread and butter is outbound, where it promises a higher bar for qualified leads than comparable outsourcing companies.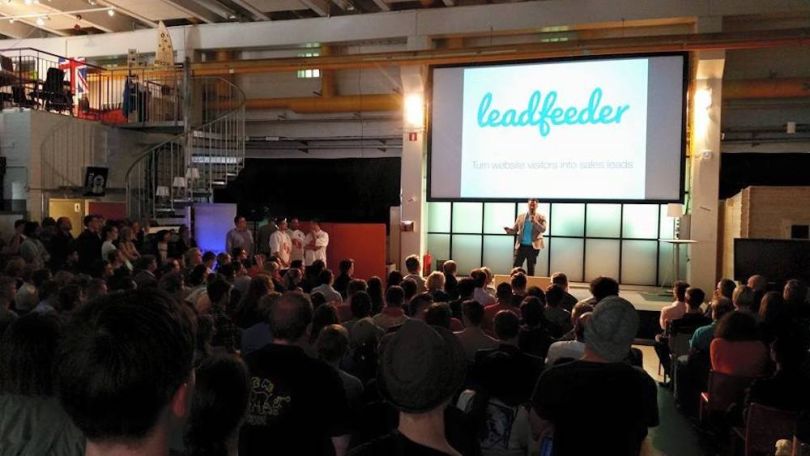 Leadfeeder
Location: Helsinki
What It Does: Leadfeed promises new sales potential by essentially shining a light on who's visiting your website. Its GDPR-compliant software lets users know what businesses are clicking on their sites and the paths through which they reached it — intel that would've otherwise been anonymous. That's coupled with the company's own database of contact info, all of which can be piped into standard-use CRMs, email marketing platforms and analytics dashboards.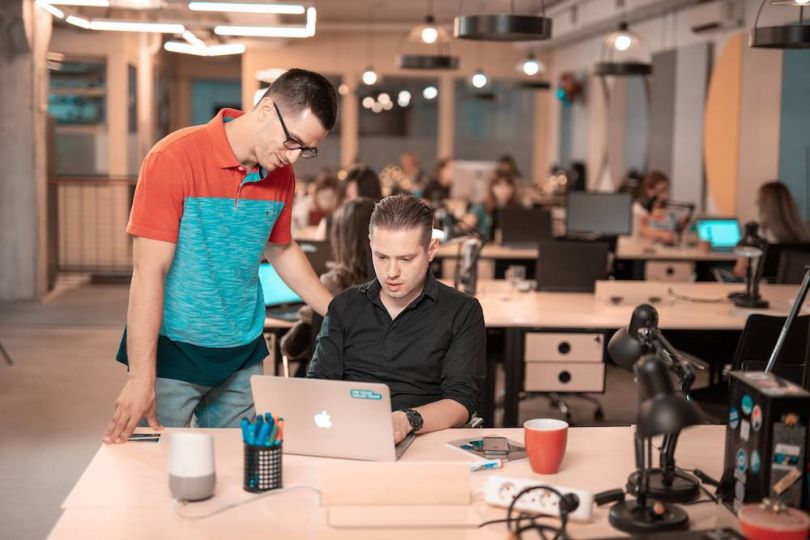 Leadium
Location: Las Vegas
What It Does: Leadium claims to have produced more than 10 million unique leads for a client roster that ranges from direct-to-consumer wine brand OneHope to data infrastructure standout Segment. In-house strategists work with clients to hammer out what constitutes their vision of a quality lead and an ideal customer fit. Customer data goes deep into psychographic, technical and other non-demographic detail, all of which is validated by dedicated researchers.