15 of The Largest Companies in Las Vegas Strengthening the City's Entrepreneurial Spirit
Amidst Las Vegas' celebrity-studded entertainment venues and luxury resorts exists a strong sense of entrepreneurialism. While Vegas may still be chiefly defined as one of the world's largest entertainment capitals, the city is becoming a tech hub in its own right. Vegas boasts a broad community of both established tech companies and promising startups, focusing on sectors such as fintech, e-commerce and logistics. As the home of retail giant Zappos, the city has long played a part in the cultivation of industry giants, making it an unsurprising hotbed of business activity. 
While Vegas is relatively new to the nation's tech scene, the city has long played an integral role in the transformation of major industries. Whether they're leading the hospitality industry or shaping the software space, Vegas' industry heavyweights have made the city a true leader in the business realm. 
We've rounded up 15 of the largest companies headquartered in Las Vegas to give you a glimpse of the city's entrepreneurial strength.  
Largest Companies in Vegas to Know
Zappos
Allegiant
MGM Resorts International
Rimini Street
Switch
Textbroker
Encore Event Technologies
Scientific Games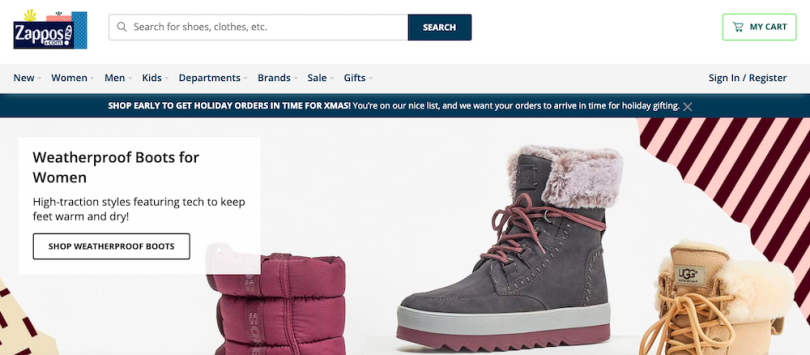 Zappos 
Founded: 1999
Number of employees: 1,500+
What they do: Once a small online shoe retailer, Zappos is now an e-commerce giant that offers a broad range of apparel and footwear. The company carries over 1,000 brands including Nike, L.L.Bean, Mountain Hardwear and Dr. Martens. Zappos also offers an app that provides order updates, personalized content and free expedited shipping.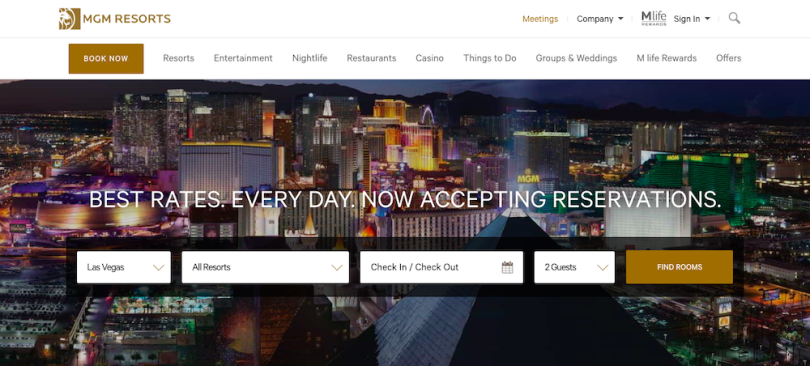 MGM Resorts International 
Founded: 2000
Number of employees: 20,700+
What they do: MGM Resorts International operates a global network of resorts, conference spaces and casinos. With more than 100 entertainment offerings, the company has created an app that allows users to book reservations, browse shows, find recommendations and take advantage of mobile check-ins. MGM's resort brands include Bellagio, ARIA and MGM Grand. 

Scientific Games 
Founded: 1973
Number of employees: 9,500+
What they do: Scientific Games develops gaming and lottery experiences for companies worldwide. The company builds sports betting technology in addition to interactive and instant lottery games, which are used in over 50 countries. Scientific Games currently operates manufacturing, printing and commercial facilities on six continents.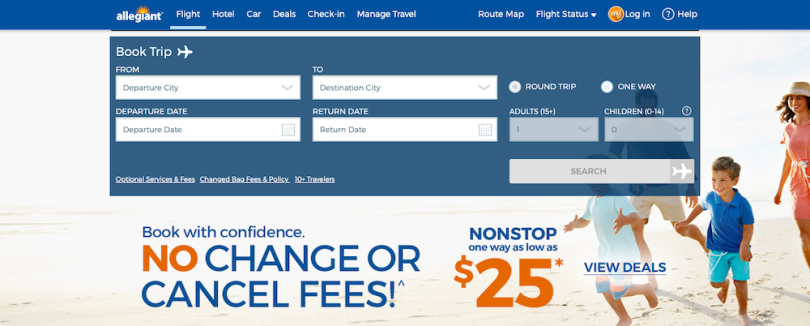 Allegiant 
Founded: 1997
Number of employees: 2,300+
What they do: Allegiant's airline services connect both large and small cities across the country. The company is known for providing low fares on a stand-alone basis in addition to offering bundled packages that include hotels, car rentals and entertainment tickets. Currently, Allegiant operates about 350 routes nationwide.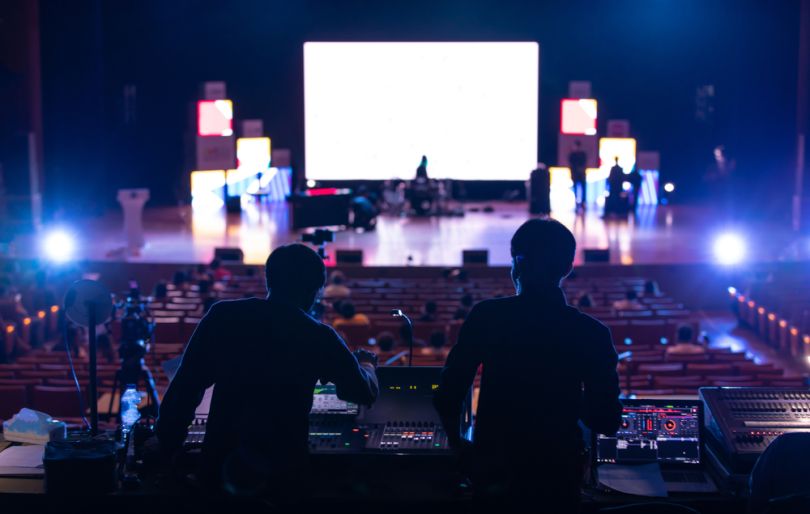 Encore Event Technologies 
Founded: 1988
Number of employees: 1,400+
What they do: Encore Event Technologies specializes in developing high-impact meetings and live events for the hospitality industry. Their capabilities include event production and design, branding, content, venue integration, digital engagement and managed network services. Encore Event Technologies supports events of various sizes and scales.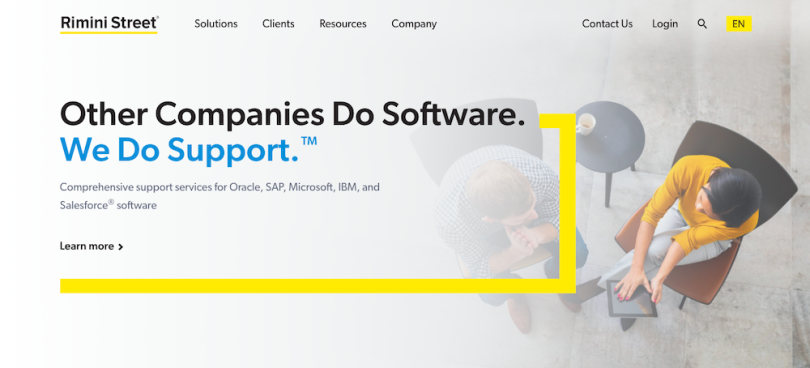 Rimini Street 
Founded: 2005
Number of employees: 1,400+
What they do: Rimini Street provides a wide range of third-party enterprise software support primarily for Oracle and SAP products. Their specialties include application management, global security, monitoring and health checks, database management, and software support. Rimini Street serves clients from a variety of industries including manufacturing, healthcare, education and retail.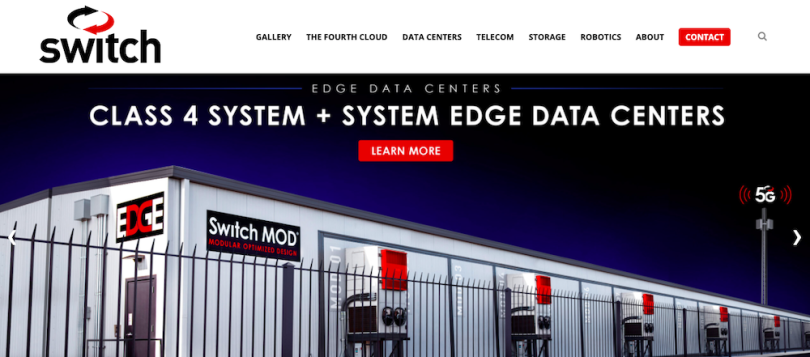 Switch 
Founded: 2000
Number of employees: 450+
What they do: Founded by Rob Roy, Switch designs, builds and operates data center ecosystems. The company's hyperscale data center campus ecosystems are located in Nevada, Michigan and Georgia. Switch also offers telecom auditing and expense management, which helps organizations reduce their budgets and achieve immediate savings.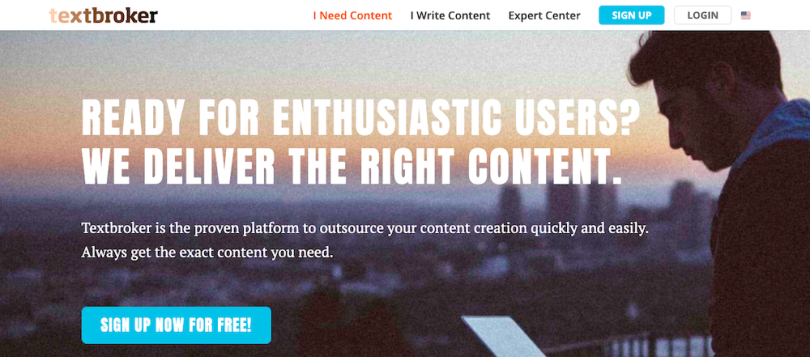 Textbroker 
Founded: 2008
Number of employees: 900+
What they do: Textbroker's platform helps freelance authors quickly and easily outsource content creation. The company's online marketplace connects authors to writing opportunities, giving them the chance to choose from thousands of projects. Textbroker provides weekly writer payments through PayPal and also lets authors view their articles' ratings and access writing resources.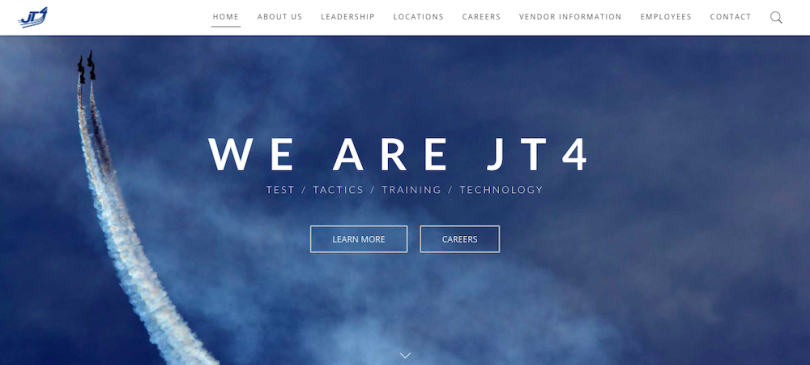 JT4 
Founded: 2001
Number of employees: 1,000+
What they do: JT4 offers engineering and technical support to U.S. Air Force and Navy test ranges. The company develops and tests war-fighting equipment, maintains integrated test and training range environments and trains war-fighter pilots to use equipment and tactics. JT4 is driven by the aim to maximize warfighter support.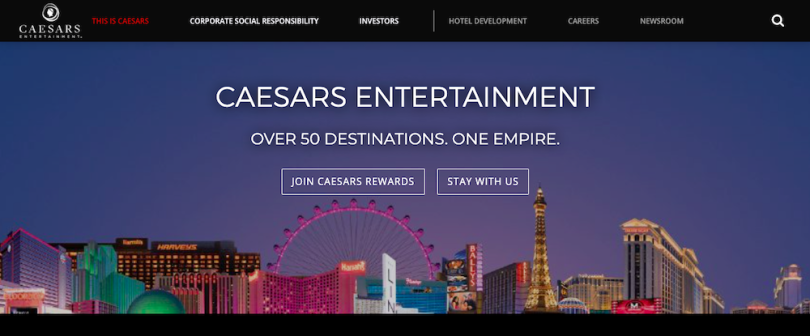 Caesars Entertainment 
Founded: 1937
Number of employees: 13,600+
What they do: Caesars Entertainment is a casino entertainment provider that operates a portfolio of brands worldwide. The company's gaming brands include Caesars Palace, Harrah's, Eldorado and Silver Legacy. Caesar Entertainments boasts a broad range of offerings such as restaurants, meeting and convention facilities, hotel accommodations, and shopping centers.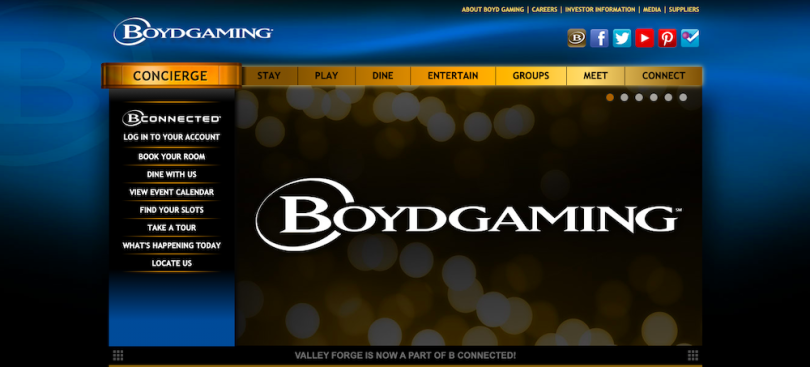 Boyd Gaming
Founded: 1975
Number of employees: 4,300+
What they do: Boyd Gaming is a casino entertainment company that boasts a national network of properties. The company oversees a wide range of hotels, casinos, restaurants and showrooms. Boyd Gaming currently operates 29 properties across 10 states including Nevada, Illinois and Louisiana.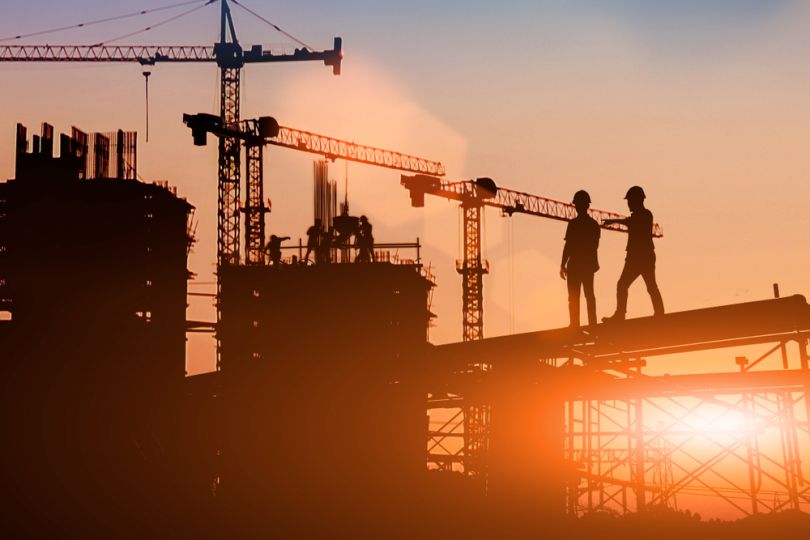 NV Energy 
Founded: 1906
Number of employees: 1,600+
What they do: NV Energy provides a wide range of energy services and products to residents across Nevada. The company's service area covers about 46,000 square miles, encompassing the communities of Las Vegas, Reno-Sparks, Henderson and Elko. NV Energy currently serves approximately 1.3 million customers.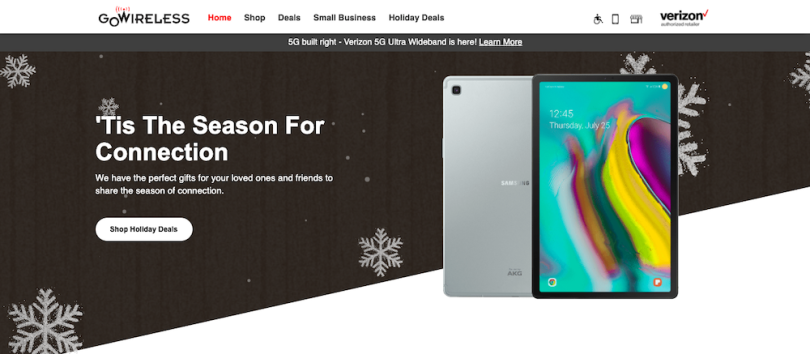 GoWireless 
Founded: 1995
Number of employees: 900+
What they do: GoWireless is a Verizon retailer that offers a broad range of wireless solutions. Their offerings include smartphones, tablets, prepaid phones, mobile internet and television bundles. GoWireless boasts over 650 storefront locations nationwide.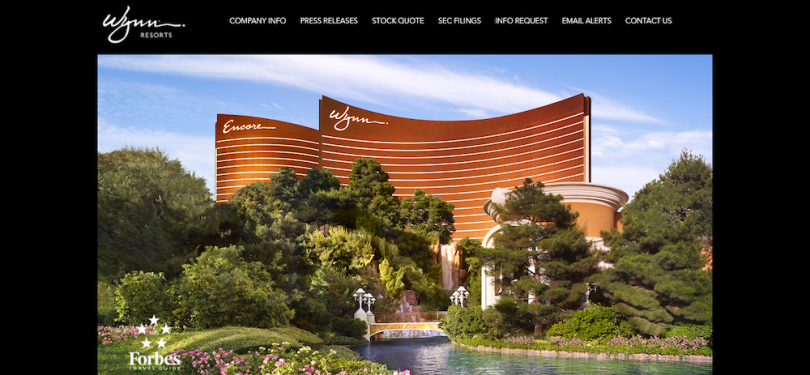 Wynn Resorts
Founded: 2002
Number of employees: 4,900+
What they do: Wynn Resorts is an independent hospitality company that operates several luxury resorts around the world. The company's hotel brands, such as Wynn Las Vegas and Encore Boston Harbor, boast casino spaces, dining experiences, bars, spas and more. Wynn Resorts also operates convention spaces and a 129-acre golf course.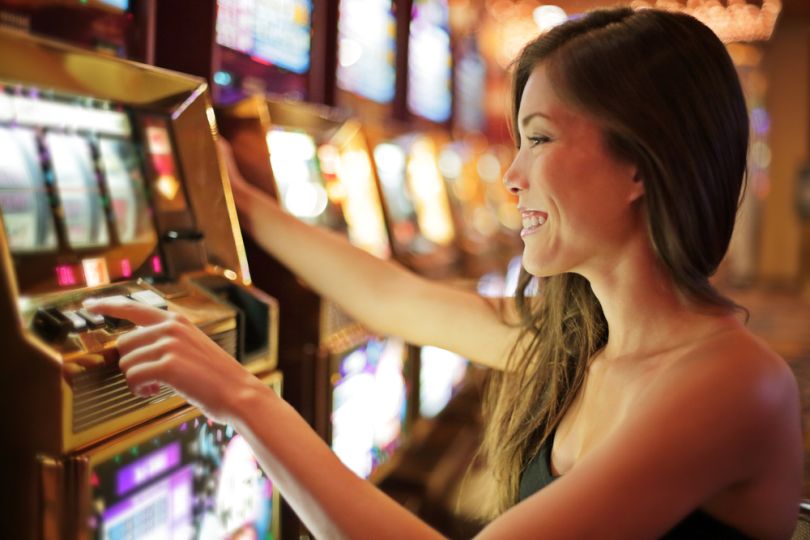 Konami Gaming 
Founded: 1973
Number of employees: 400+
What they do: Konami Gaming creates slot machines and gaming enterprise management systems for the global gaming market. Konami Gaming currently serves clients in North America, Europe, Latin America, Singapore, Macau and elsewhere.
 
Photos via Shutterstock, company website screenshots and social media